Crossing off our summer bucket list, and we're a little behind.
We did cross off hitting the bowling alley this week where little girls jumped and cheered for single pin victories. Two turns and nine pins still standing? Didn't matter. That one pin that fell was still pretty awesome. Better than a gutter ball. So high five, man. Victory dance.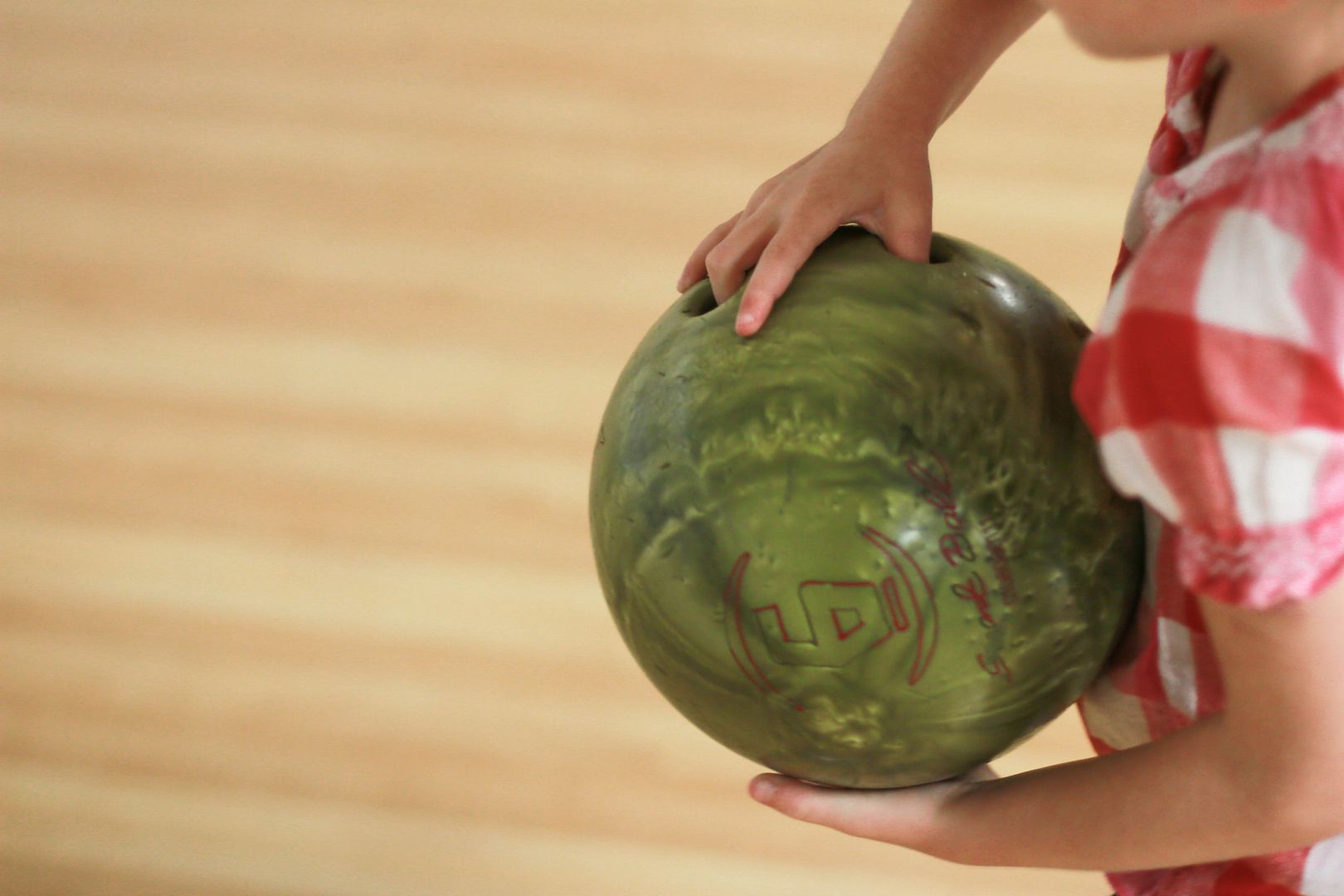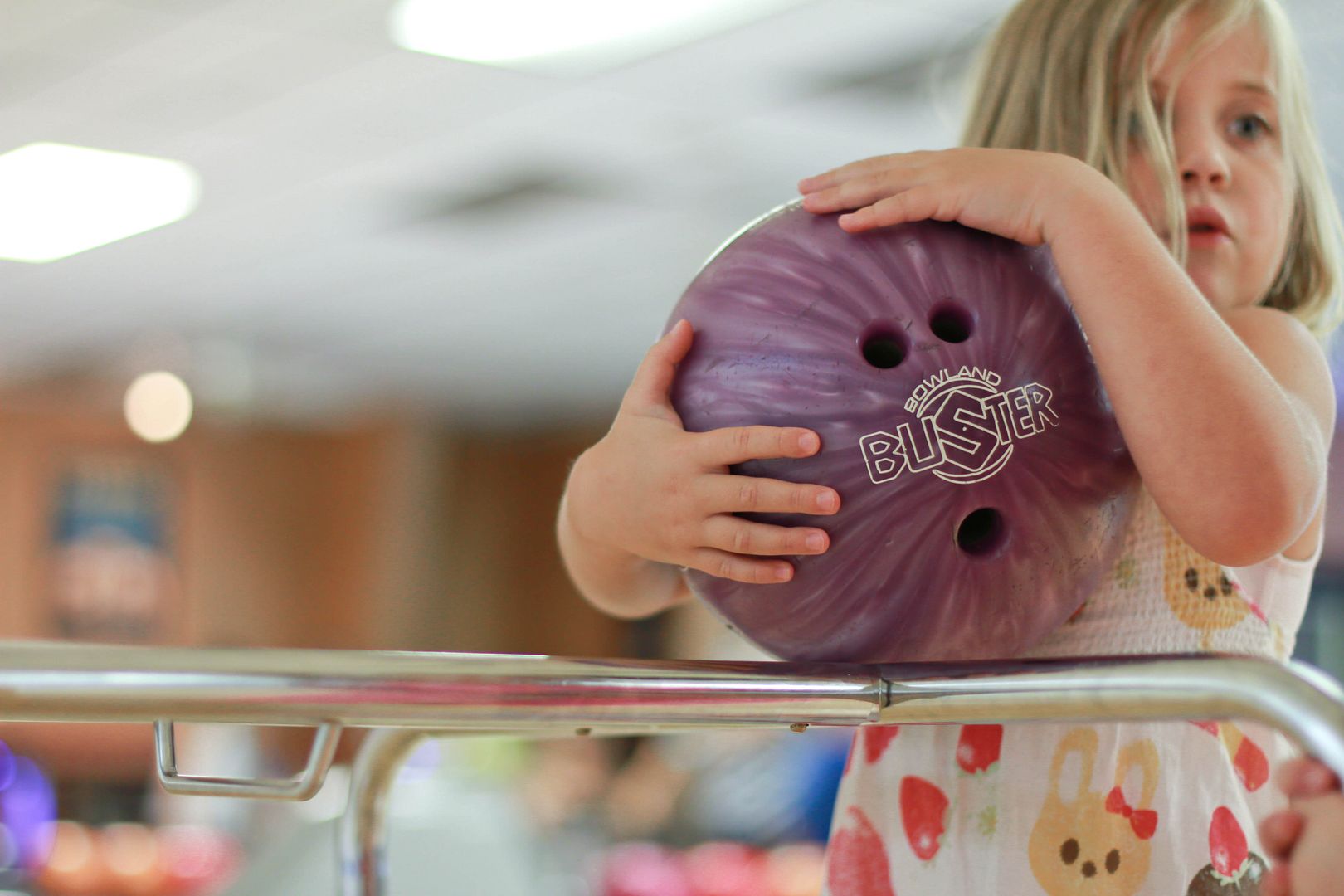 Also, to the bucket list I have added and have already crossed off "Leave Dash in nothing but a diaper. All. Day. Long."
This boy and his cue ball head and his milky skin and his drooly smile and the way he sucks in air to make these precious little squawks–yes, that. All of it. His shirtless state increases the surface area for kisses.
And also, that blur in the background of the above picture? It's a box of Saltines. Needless to say, I have some sheets to change. And yet I knew that when I let her climb the bed, crackers in hand. Sometimes in motherhood, you willingly accept the extra work. Or the salty grit that makes its way to the sheets.
*****
Some good stuff for any interested mama:
This week Infantino and Step 2 announced their casting call for this year's Everybody Plays campaign. I'm so excited to be part of the campaign again this year and look forward to heading back out to San Diego in September. Everybody Plays recognizes the unique faces, smiles and styles of babies everywhere and celebrates and promotes acceptance by showing every child is beautiful. They are looking for babies ages 3 months to five years old for their casting call, and this year one family will win the grand prize of an all-expense paid trip to San Diego to participate in Everybody Plays. Read more about this opportunity on Infantino's Facebook page. There's so much love at this event–I'm counting down the days.
*****
Have a wonderful weekend, friends.