We're welcoming back Tea Collection this month with some comfy favorites as well as an introduction to cozy fall style for colder months. Their current designs are inspired by the art and architecture of urban China and, as always, that inspiration is translated into little clothes that wear well, feel good and look colorful and hip.
I picked out some current favorites for boys and girls. I don't know if it's the Michigan in me or what, but I love fall and winter clothing–the layers, the sweaters, the boots, the scarves. Tea Collection offers it all.
For Gents:


From L to R: Marled Stripe Sweater, Skinny Stretch Cords, Umi Hectorr Boots, Shanghai Scribble Graphic Tee, Slim Twill Plaid Pant, Timberland Asphalt Trail Boots, Lucky Fish Romper, Four Square Gown
For the Little Ladies: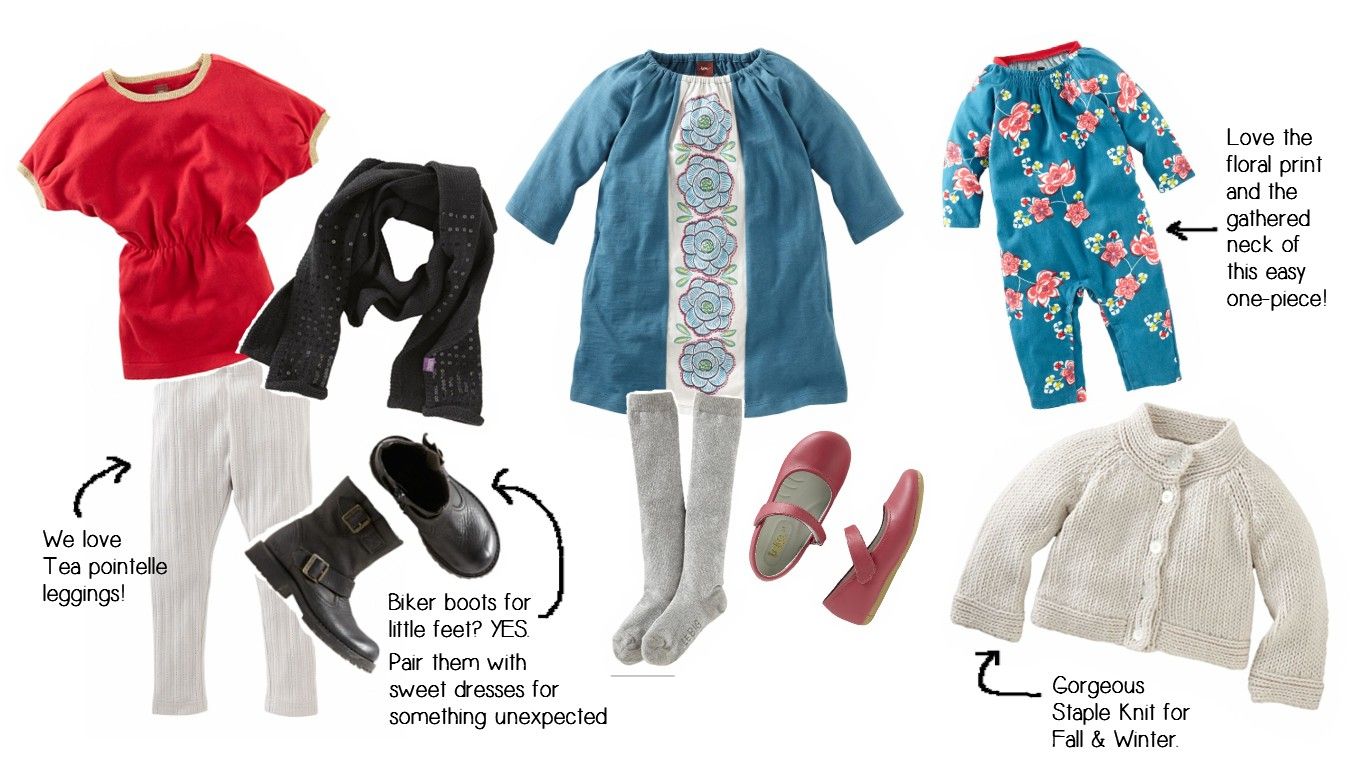 From L to R: Colorblock Sweater Dress, Pointelle Leggings, Le Big Sequince Scarf, Kickers Gecko Boots, Art District Floral Dress, Le Big Sparkle Knee Highs, Toke Mary Janes, Jianzhi Floral Romper, Cozy Chic Sweater
Welcome back, Tea!