Northern Michigan cabin: check.
Rainy day: check.
Lots of coffee: check.
Wildflowers we saved and dried from last week: check.
"You want to make soap?" I asked my cousin this morning as the sky turned gray.
"Sure," she answered, putting her coffee cup down, as if "let's make soap" is an everyday occurrence.
Truth is, knowing we were coming to hide away in the woods for a few weeks, I researched a  little soap making and brought a soap tray and a big block of shea butter even though I've never actually made soap before. It seemed fitting. And after the extremely satisfying sensory ritual this morning, I'm thinking there will be more of this in the future. The textures, the smells, the pouring, the waiting and the finished canvases, their milky white surface speckled with nature–I'm sold.
We bought our dried lavender from a lavender shop in Glen Arbor. They let us walk through their gardens last week.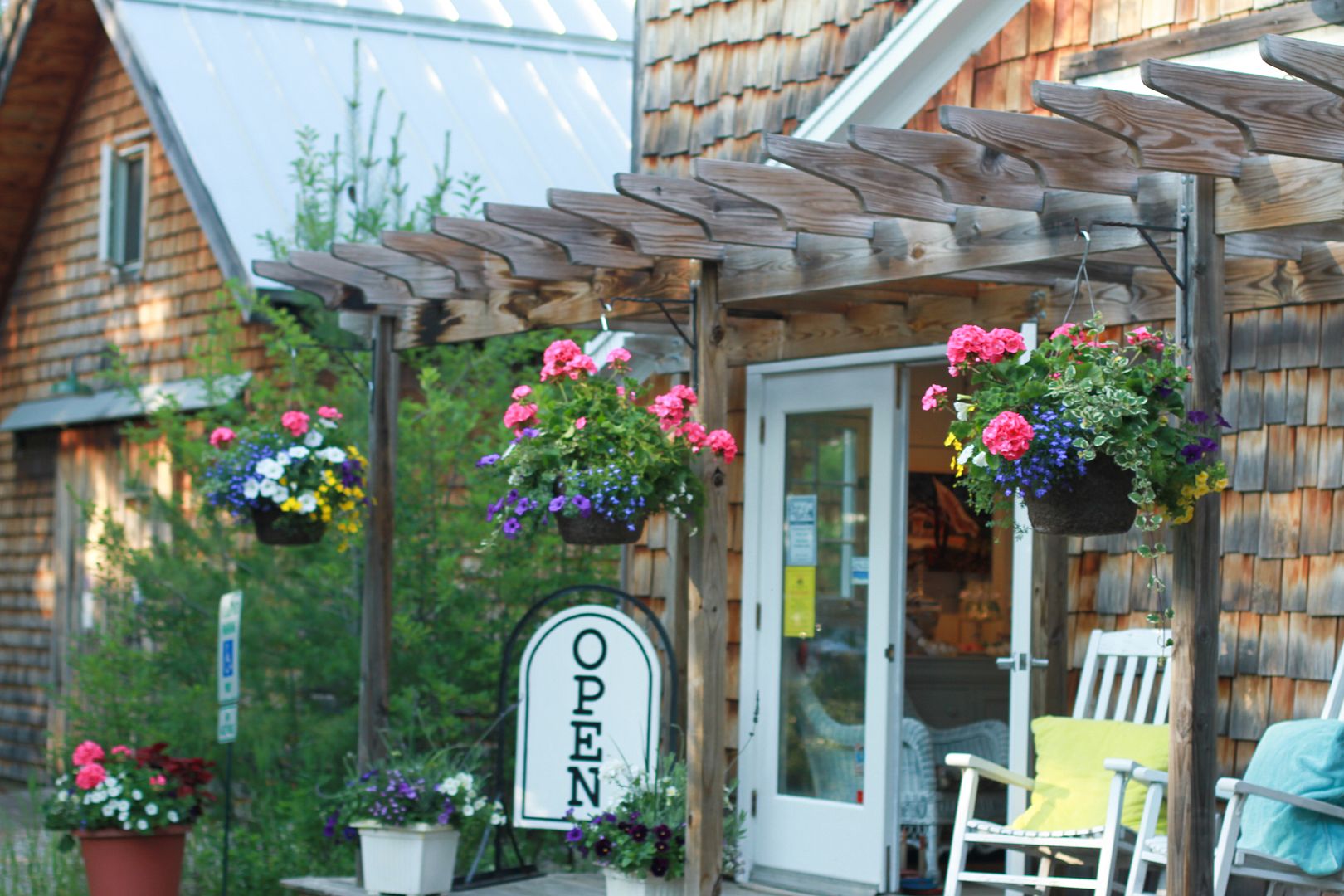 The rest of the wildflowers, we collected from walks around the cabin.
We made Lavender Eucalyptus soaps and used the following (links provided):
Shea Butter Suspension Soap Base (we used half of this block for 4 bars of soap)
Soap Mold Tray (used an inexpensive plastic tray from Hobby Lobby, but similar to this one)
Eucalyptus oil
Lavender oil
Dried Lavender
Assorted colorful wildflowers
Place a few dried flowers in the bottom of soap mold tray.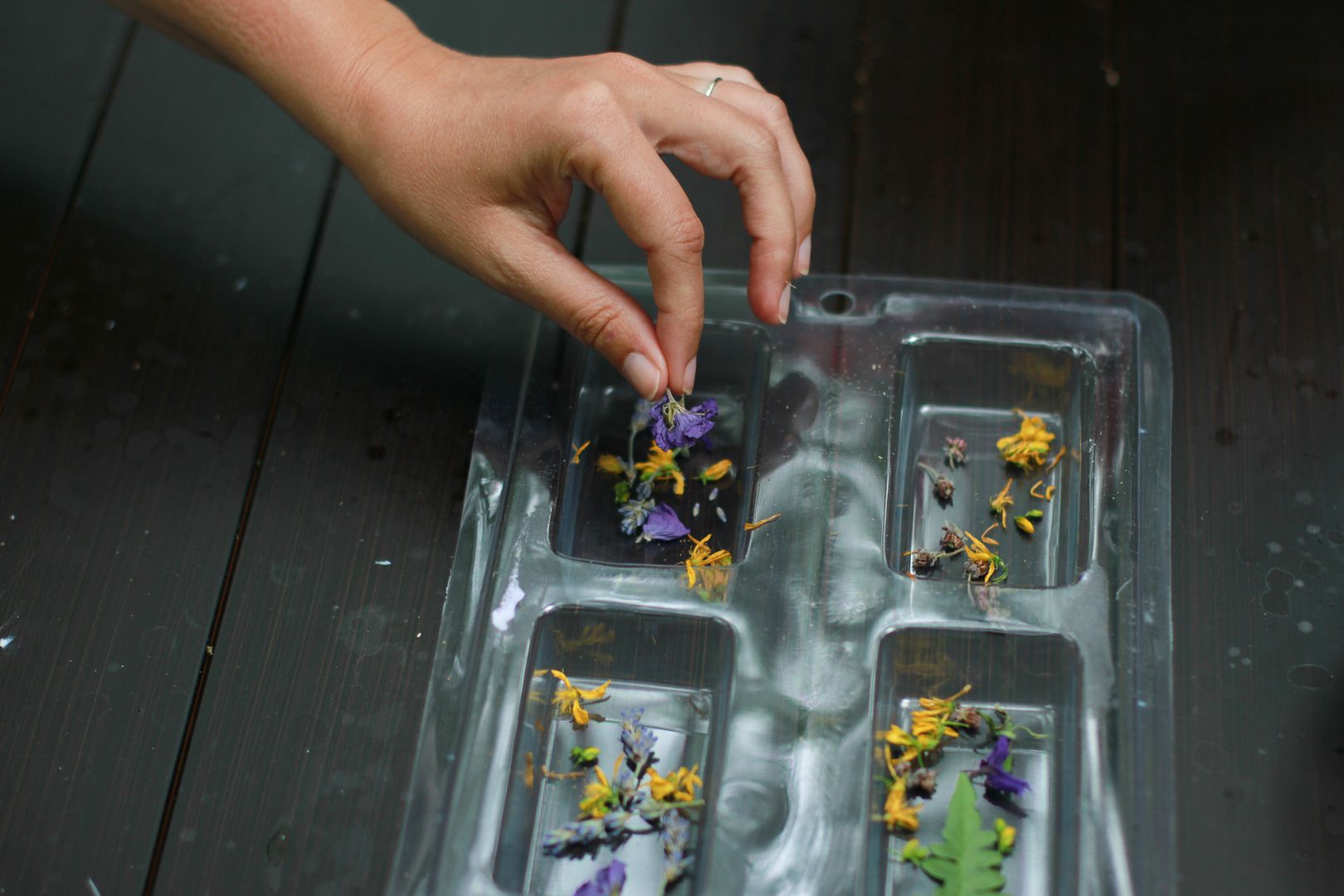 Melt shea butter in microwave. It melts pretty quickly. We used half of the two-pound block and broke it in a few pieces in a microwave-safe bowl–added 30 seconds, checked it, added 30 more, etc. until it was melted thoroughly. Add essential oils. We added 30 drops of each lavender and eucalyptus for 4 bars of soap. Sprinkle in several dried flowers but save some to "garnish" the tops of soaps. Carefully pour melted soap mix into molds.
Arrange more dried flowers on the top of soap, pressing lightly to "set" them into the soap. Let dry. Soap will set in 20-40 minutes. To remove, press mold upside down and apply constant pressure on each bar of soap until it releases.
We tested the product, and it's marvelous–smells wonderful, suds lightly, and it's very moisturizing but not greasy or waxy.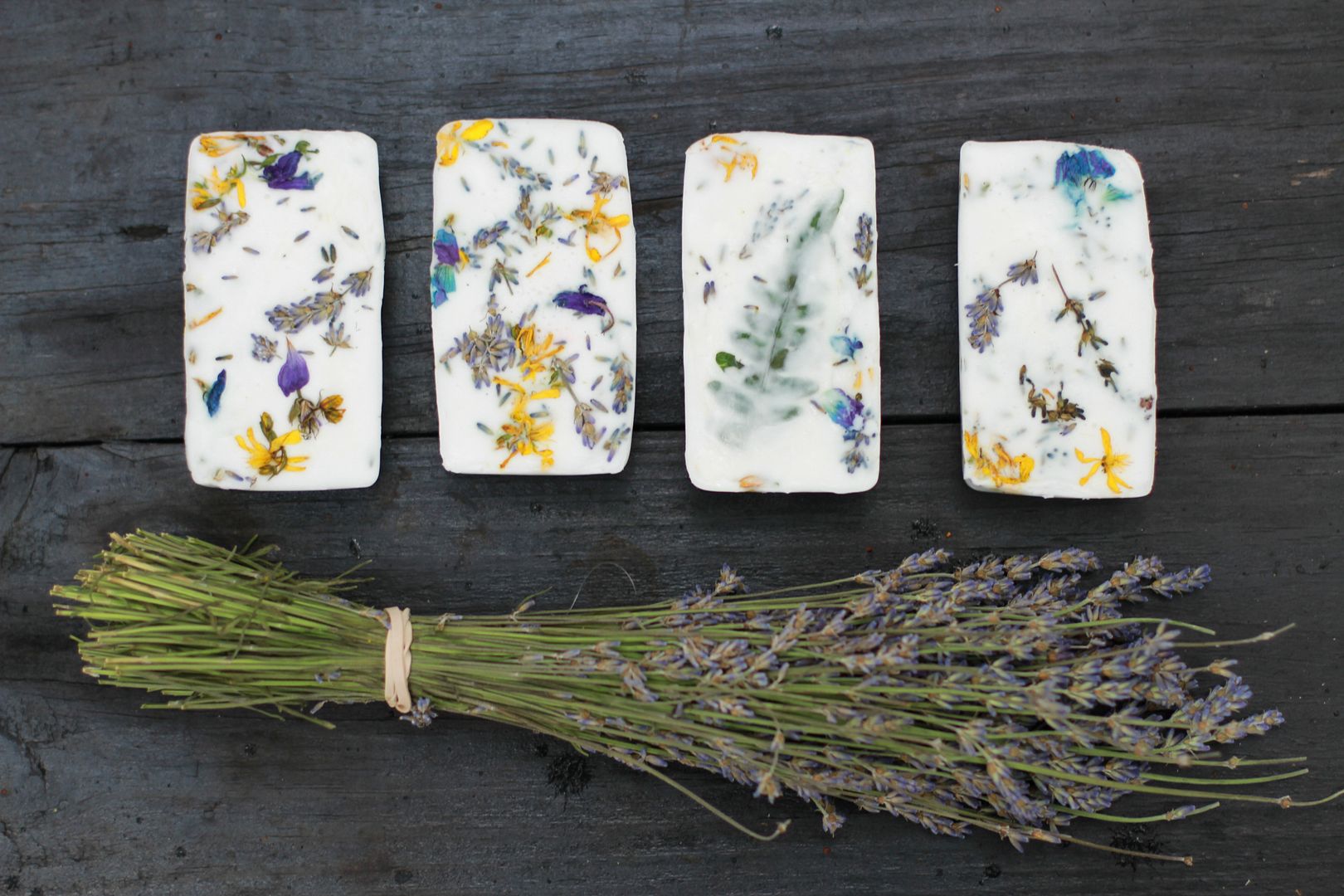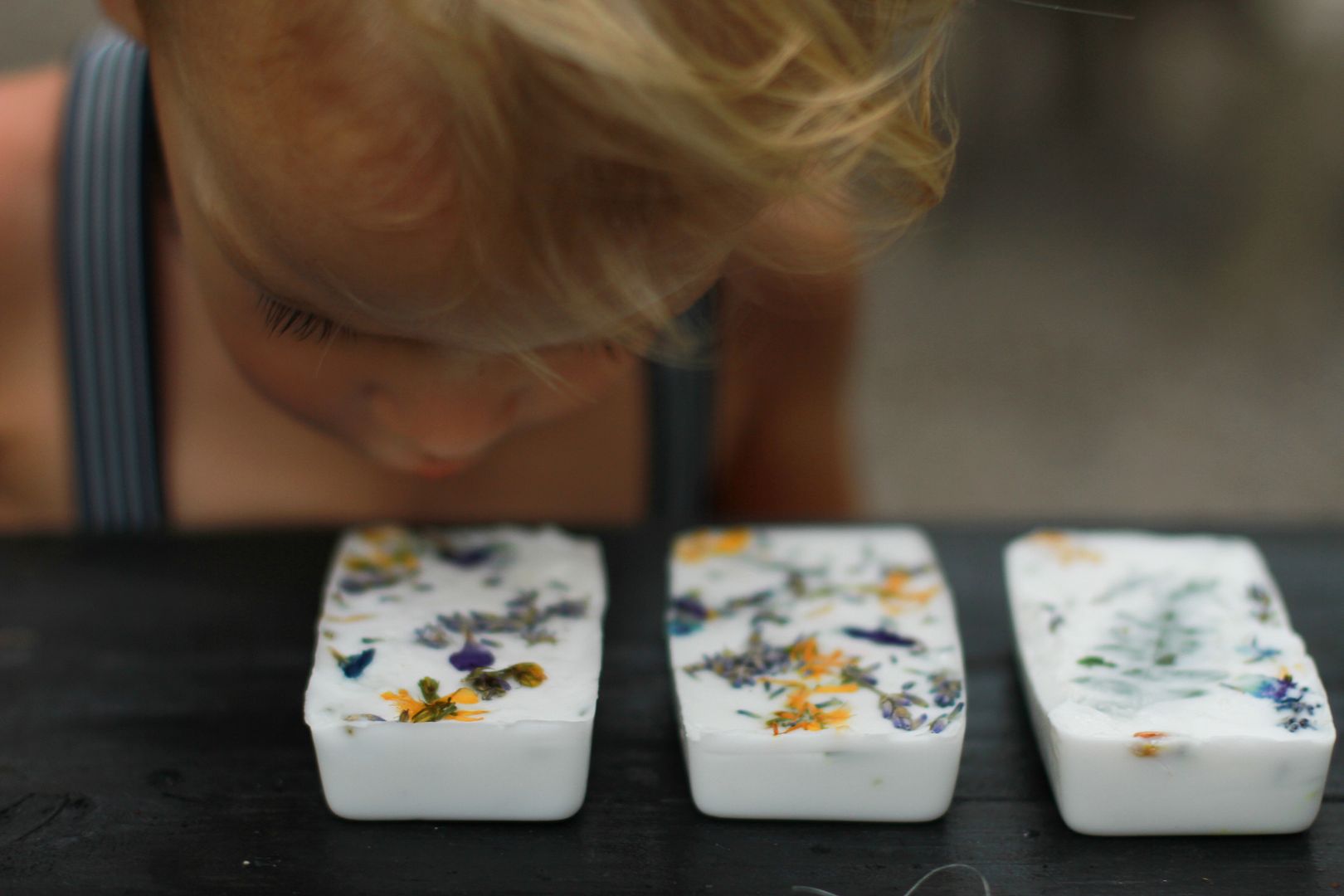 Dear friends at home…so much soap coming your way.
And if you give a mouse a rainy day and new bar of soap…he might as well go get dirty in some mud puddles.