The suitcases are packed, and we're about ready to say goodbye to Michigan. We'll slowly make our way home, stopping for a few more adventures with friends and family along the way, but we will be good and ready to reenter our routines when we're home. It's been a summer without hustle, the most valuable feeling I'm protecting and taking home with me.
I haven't done a lot of writing here–pausing the exhale for more inhale. But I've read books, taken walks, floated on my back in the lake at high noon, kayaked as the sun sets, sipped my morning coffee from the hammock, held my kid's hand as she braved her first jump off the dock and driven on long winding roads framed by nothing but cornfields and forests for hours–and  I'd like to think that all equals something, as Extreme would say, More Than Words.
The last of our Michigan adventures enjoyed:
Hartwick Pines State Park
…a majestic sanctuary of trees, many that are fallen providing a natural playground for the kids. We hiked a path that led to a tiny chapel in the woods, and though it was all I could do not to call in a rescue (two of four kids were crying and asking to be held), we found the chapel, arriving at the most magical light and yes, it was worth it.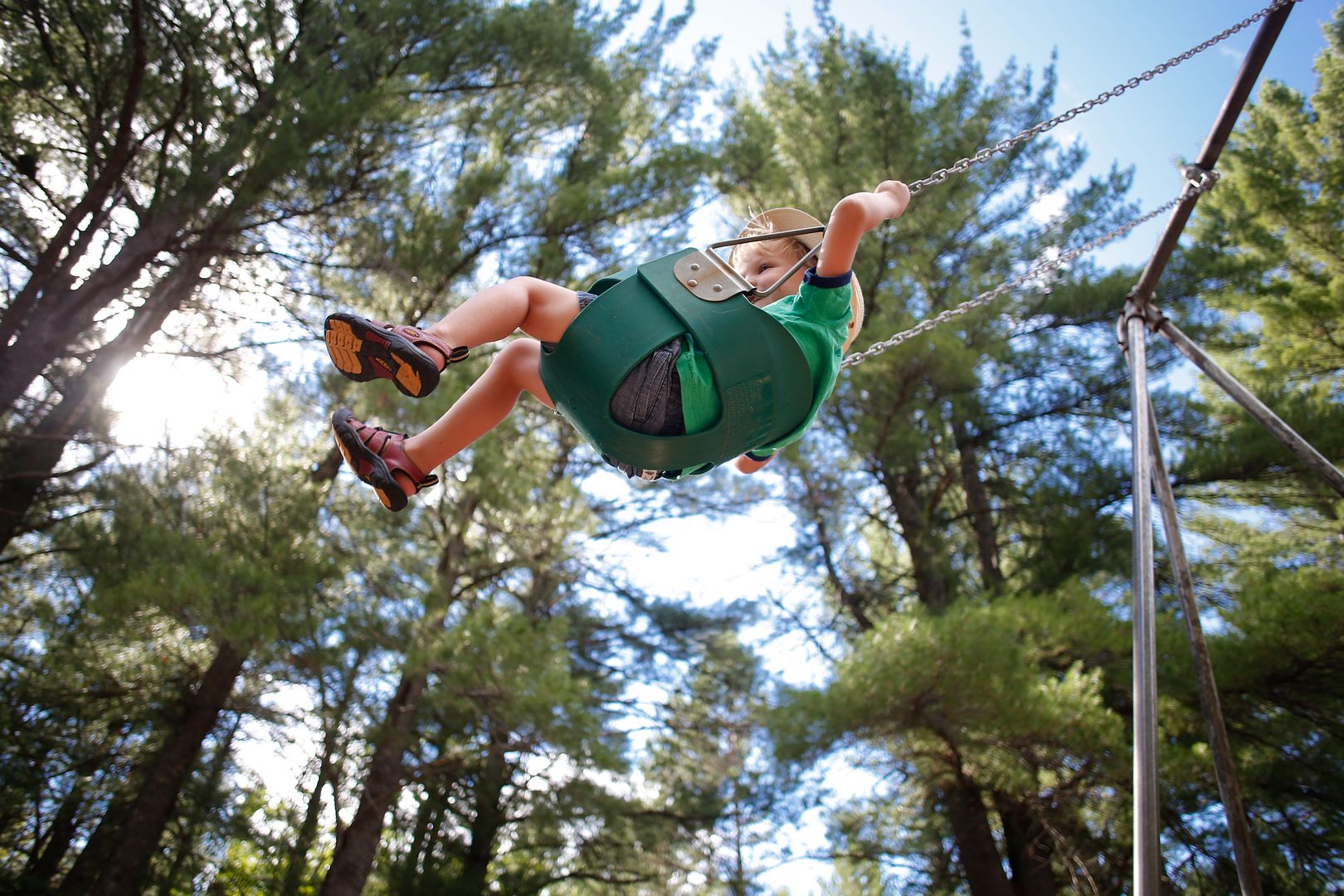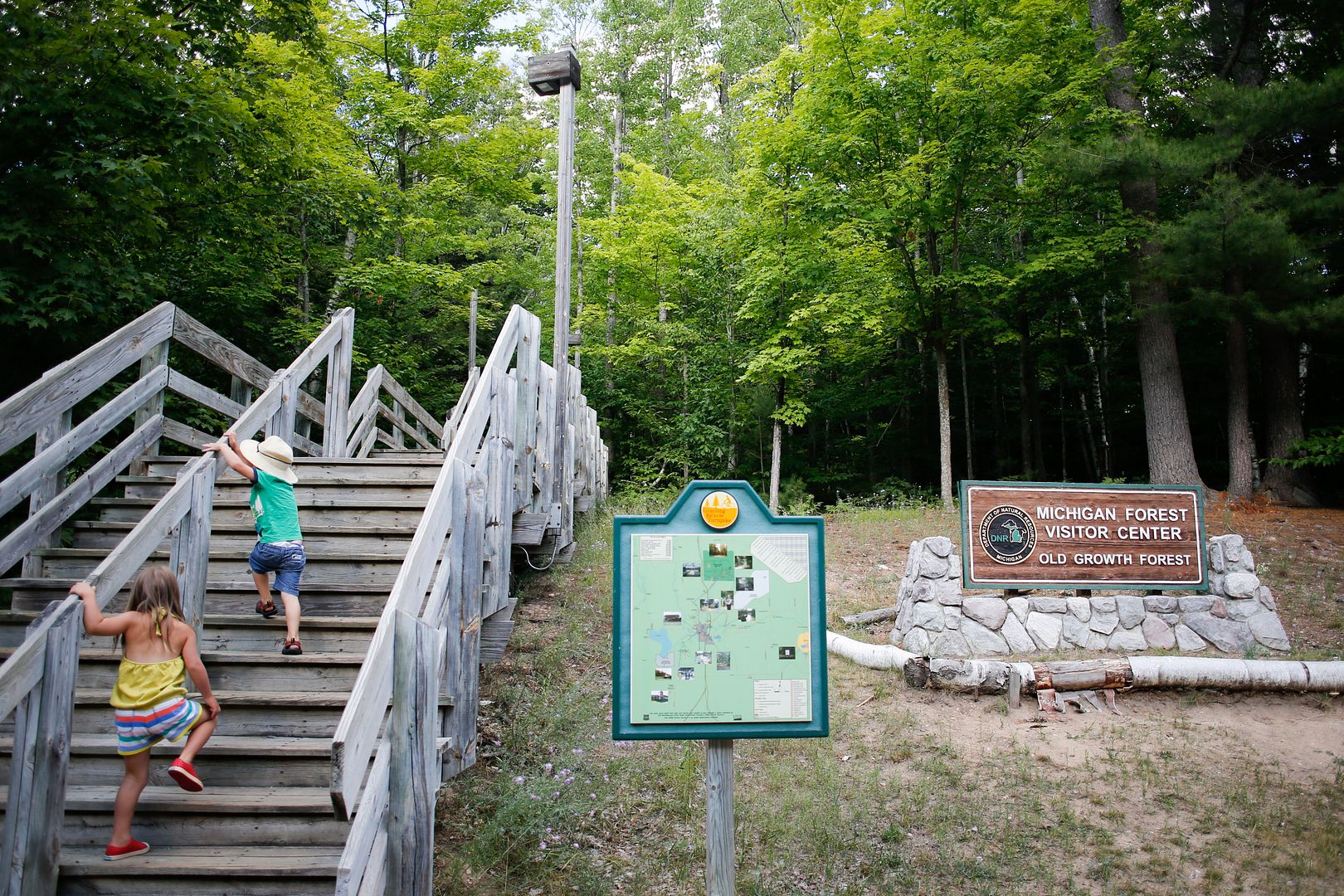 Thank God I thought to bring the Boba.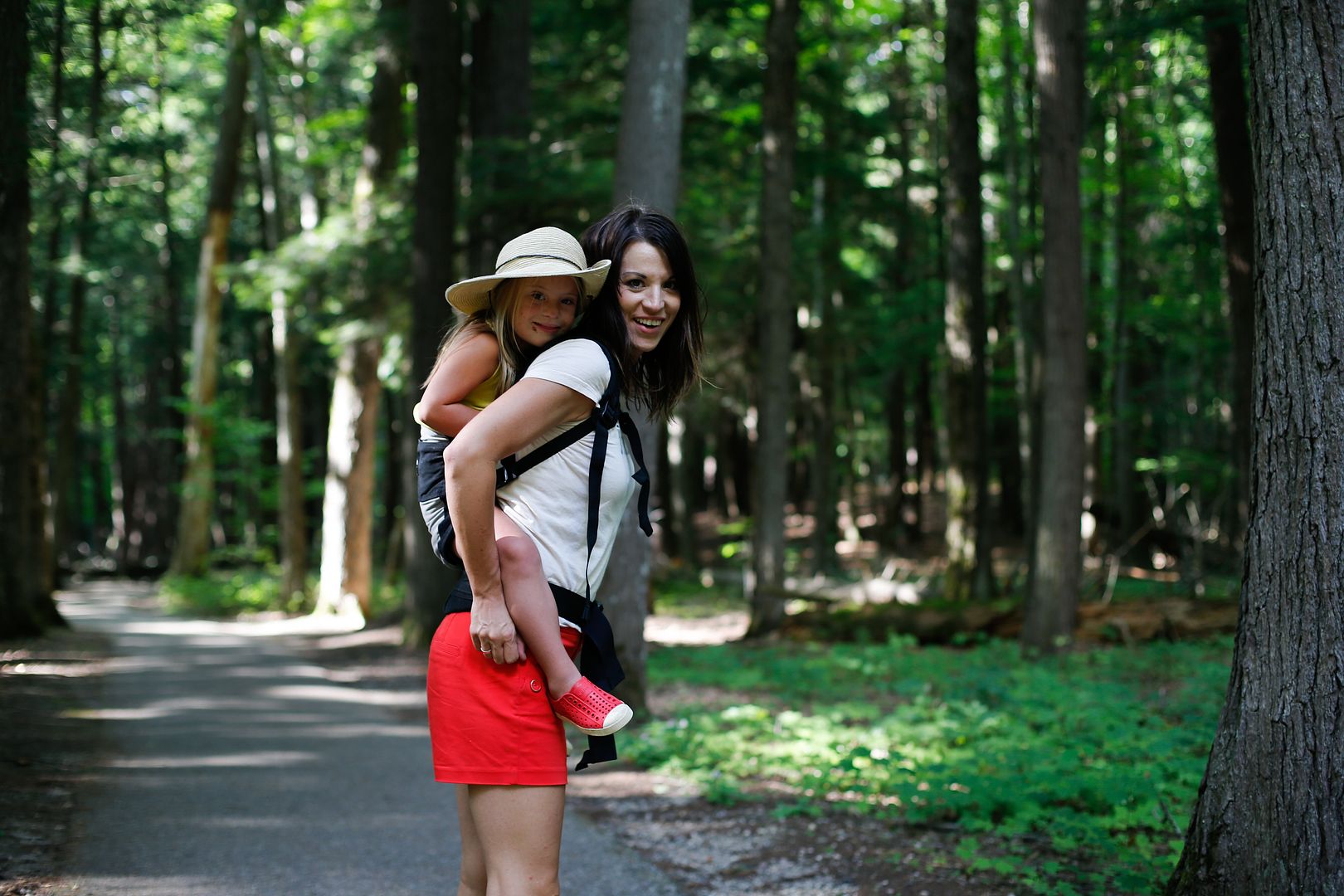 "I Goin' to the Yake."
He likes me to follow several paces behind him to prove he can make his way there all by himself.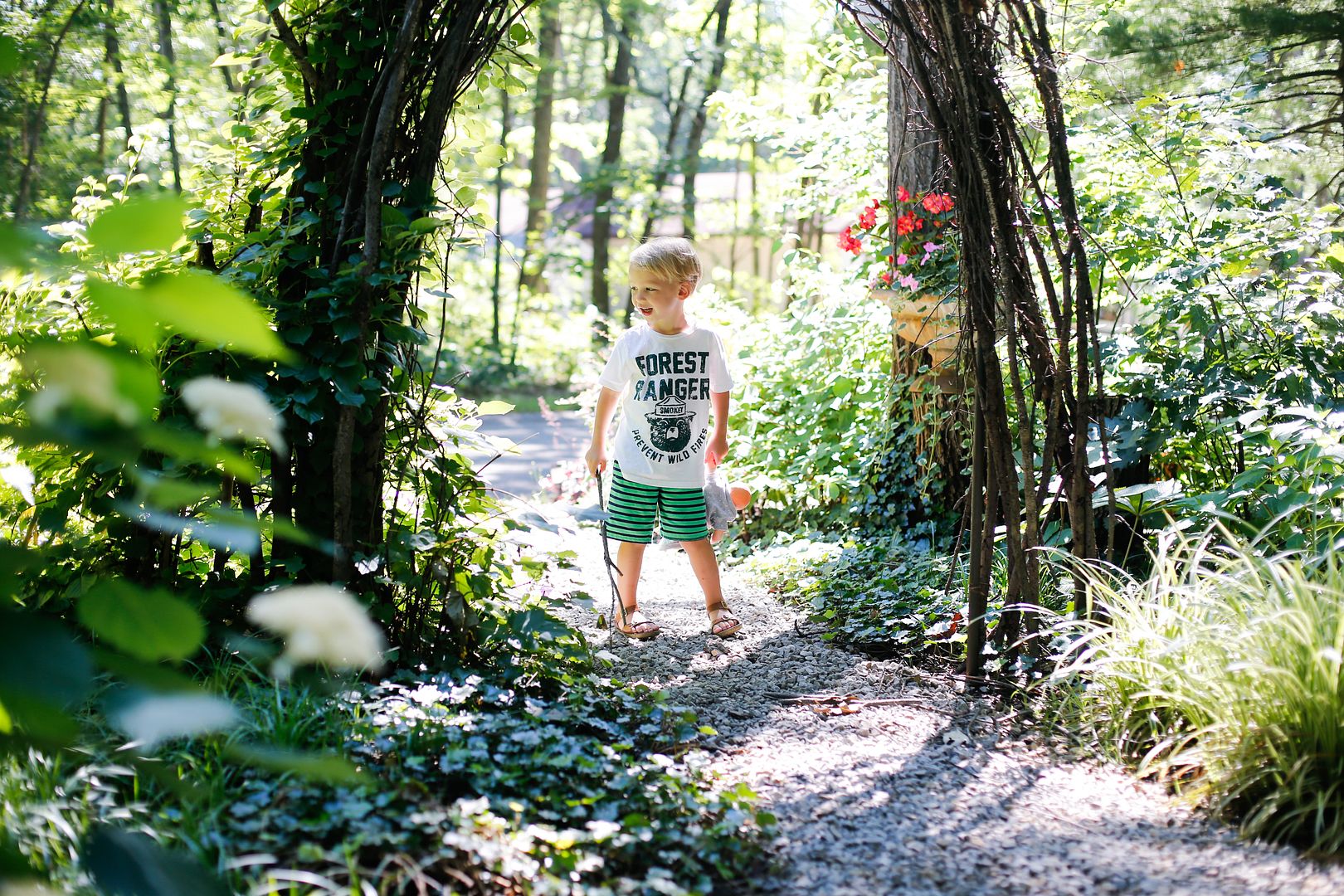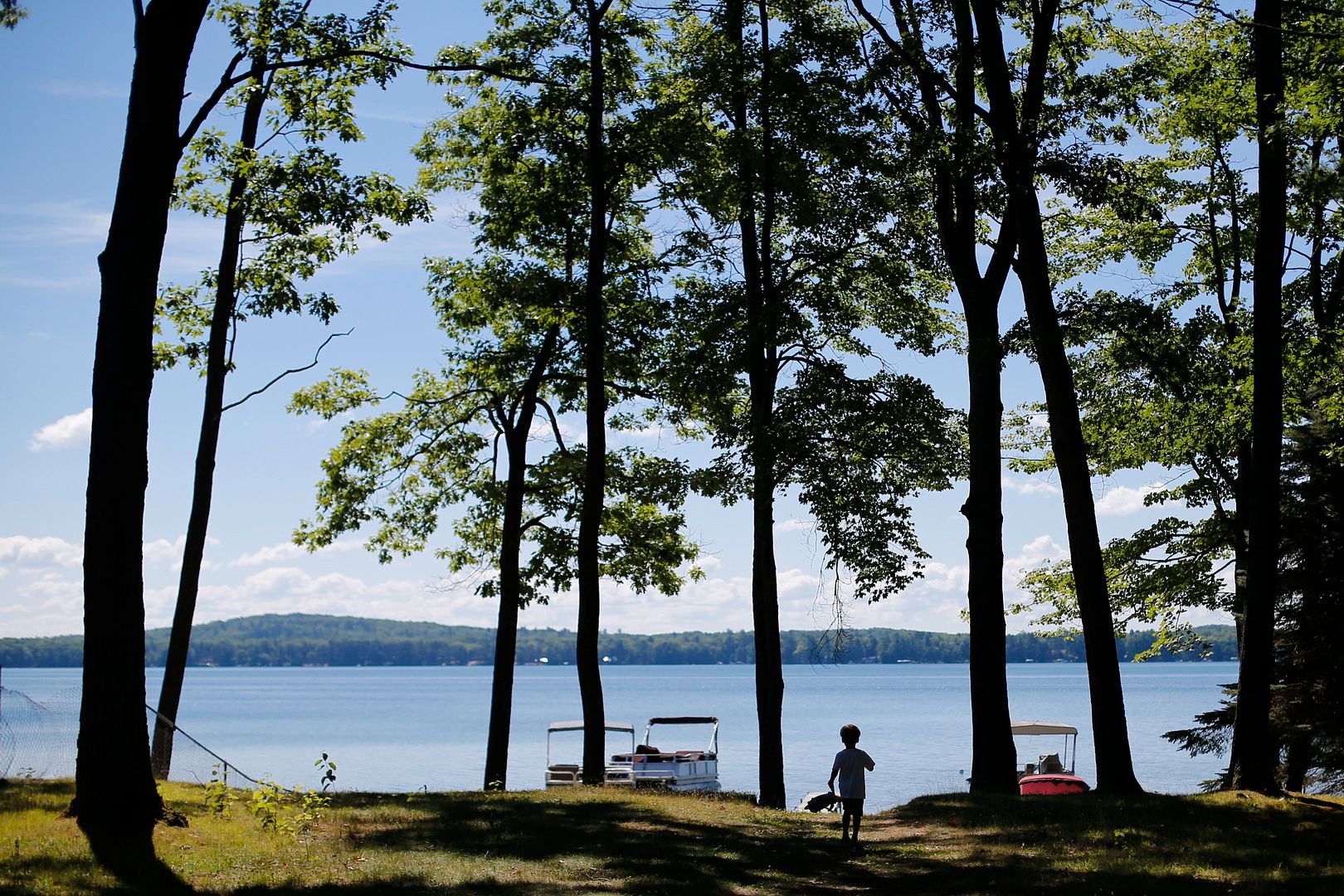 This red barn and field of Queen Anne's Lace that sang its siren call on our drive the other day.
Petoskey, Michigan.
…hugs Lake Michigan's Little Traverse Bay and offers the charm of its historic Gaslight District with shops and restaurants. The kids love the playground at the bay where, if you look closely, you can watch people jumping off the breakwall in the distance, which is apparently a rite of passage for vacationers.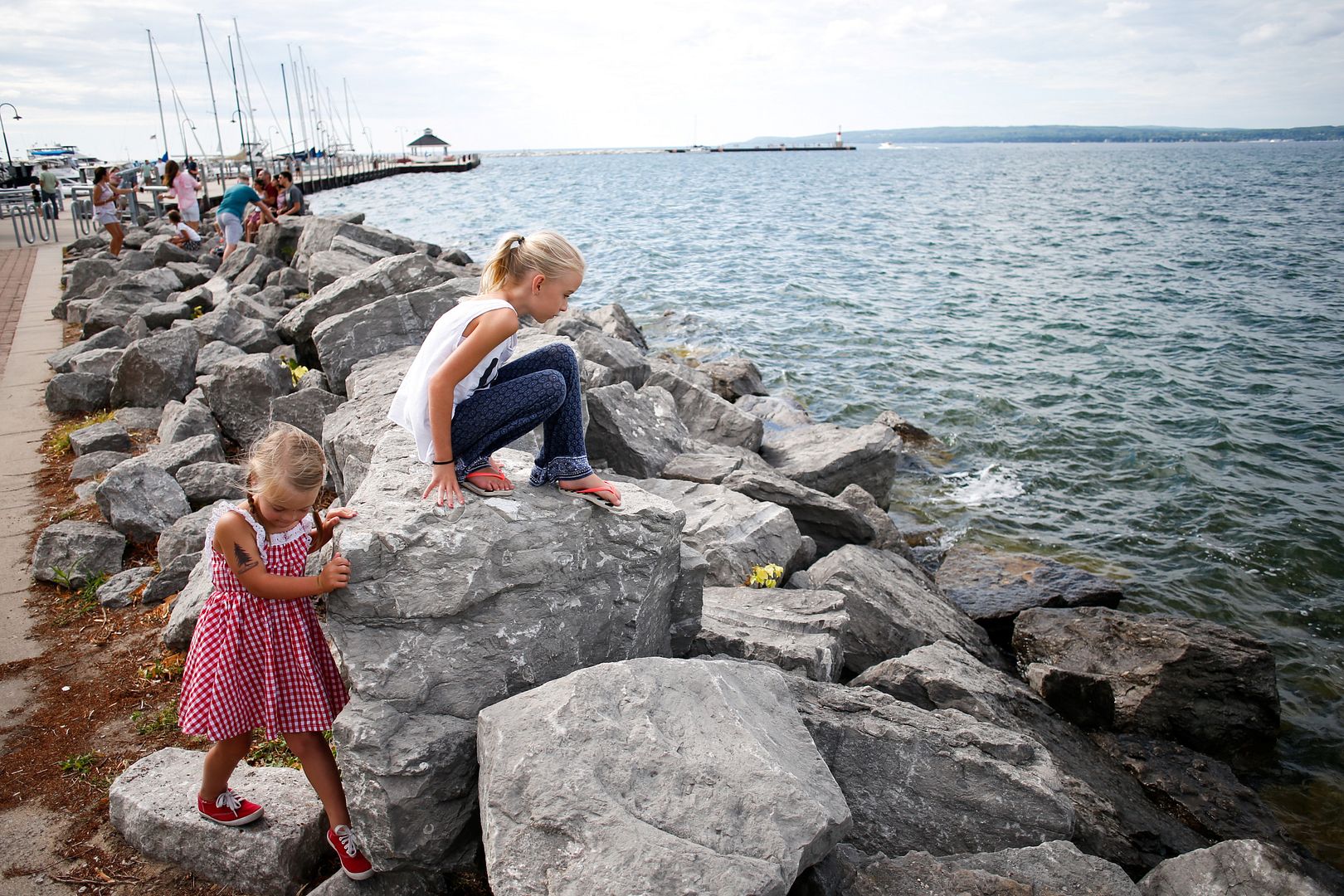 The Park Dinosaur
May I introduce this T-Rex that was running around the park in Petoskey the other day. No kids' party. No reason. Just a random guy who got bored Sunday afternoon and decided to turn off Netflix, grab his dino costume and head down to the park to chase kids. Part creepy but mostly hilarious because I don't think he realized the big kids would chase him with the intention of, what appeared to be, killing him. He was BOOKING it. So much that Nella's initial cries at spotting him turned into straight-up laughing because yes, watching a T-Rex sprint and weasel through the park with a trail of kids screaming and chasing him is indeed a knee-slapping event.
3 in Stripes at once.
Isaac the dinosaur who comes with us everywhere.
Summer reading.
There's a stack of old kids' books from the 70's at Gary's family cottage. The Sesame Street one doesn't have Elmo in it because he wasn't born yet.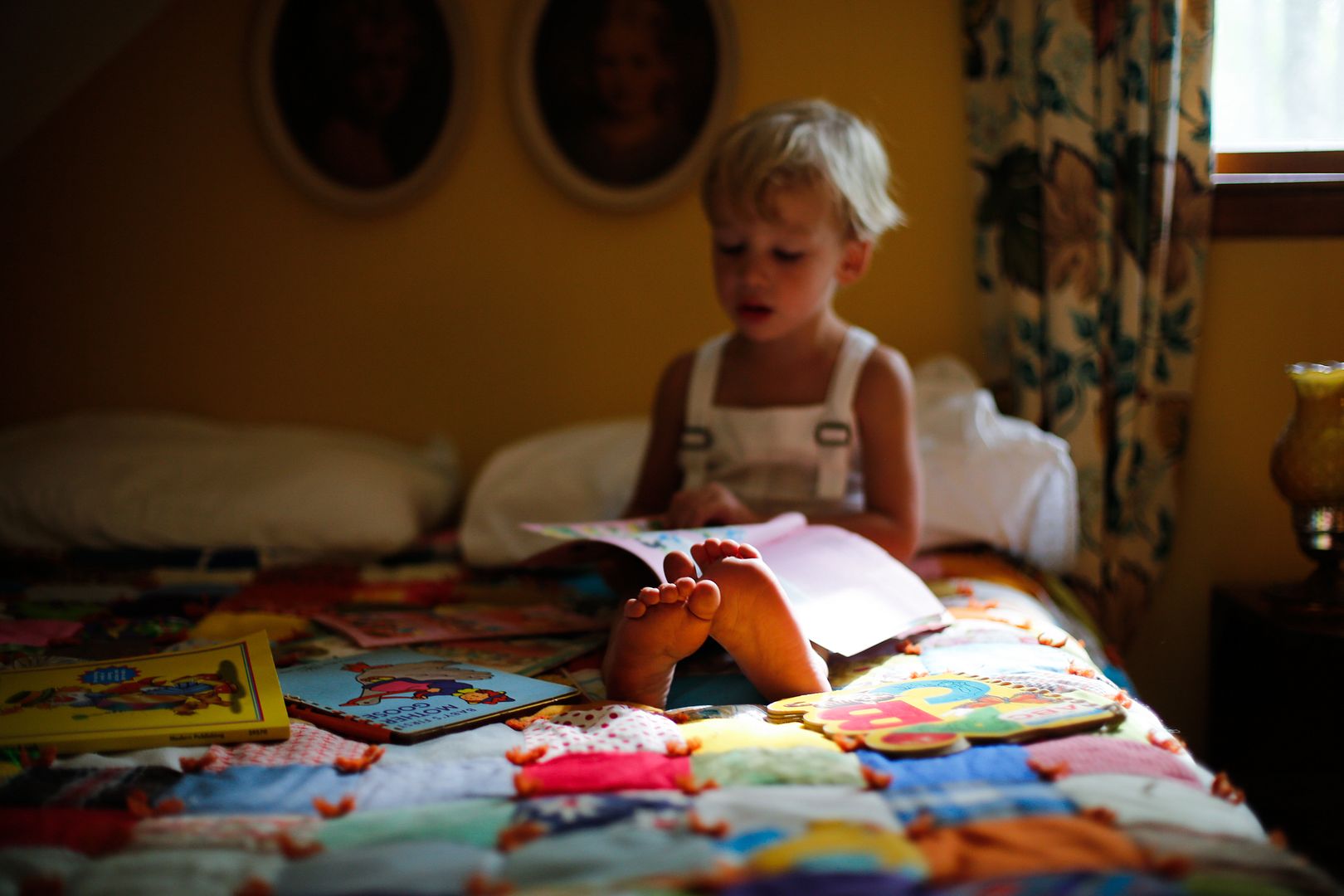 Not giving a hoot about how filthy they get. I think I've washed their hair sll of maybe 4 times on this entire trip.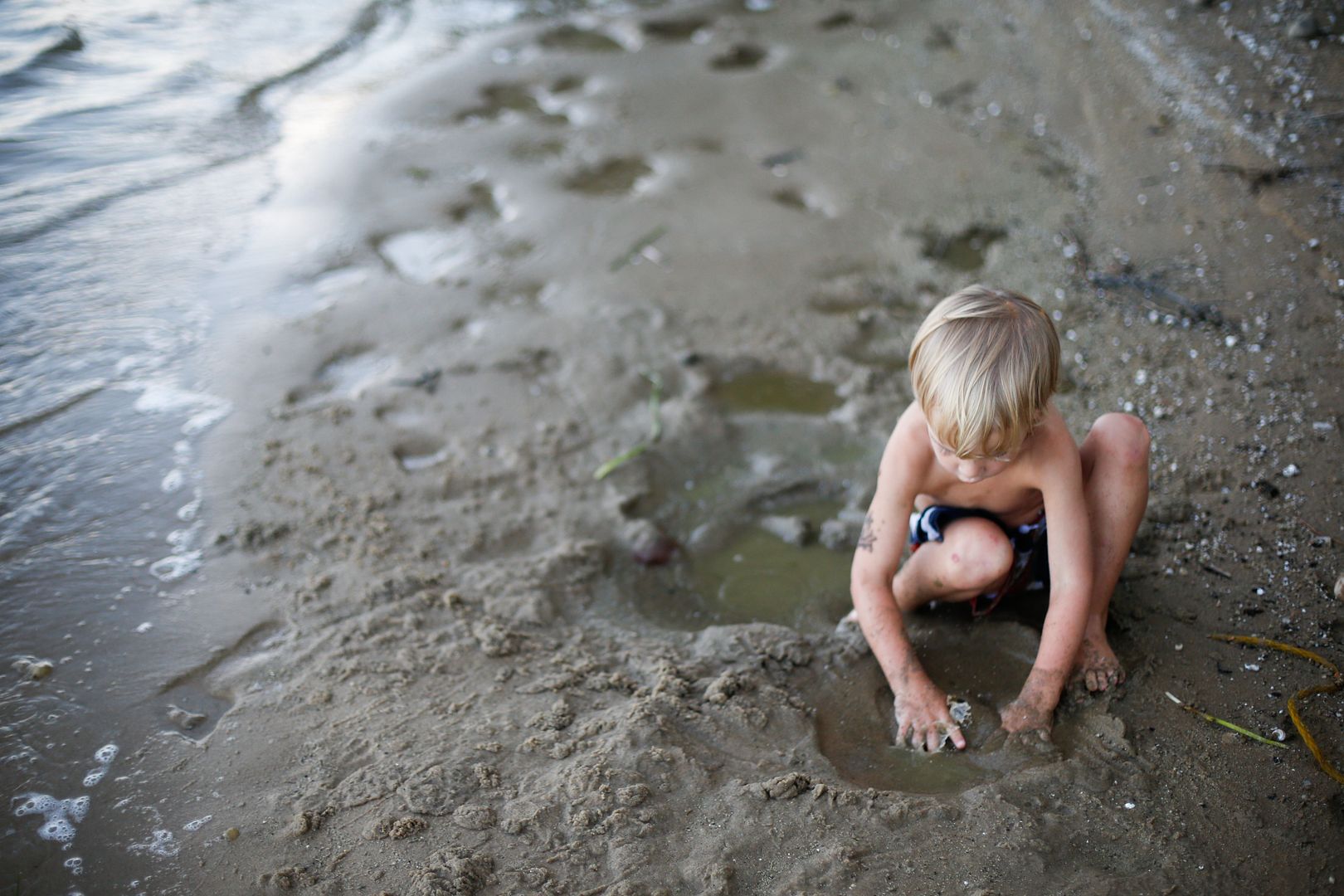 Watching my dad love my kids.
The way-past-bedtime cereal bowl she talks my dad into giving her.
Switching clothes.
They wear the same size, and I love it.
The girl who caught 15 fish on her own the other day and now has a slight obsession with fishing.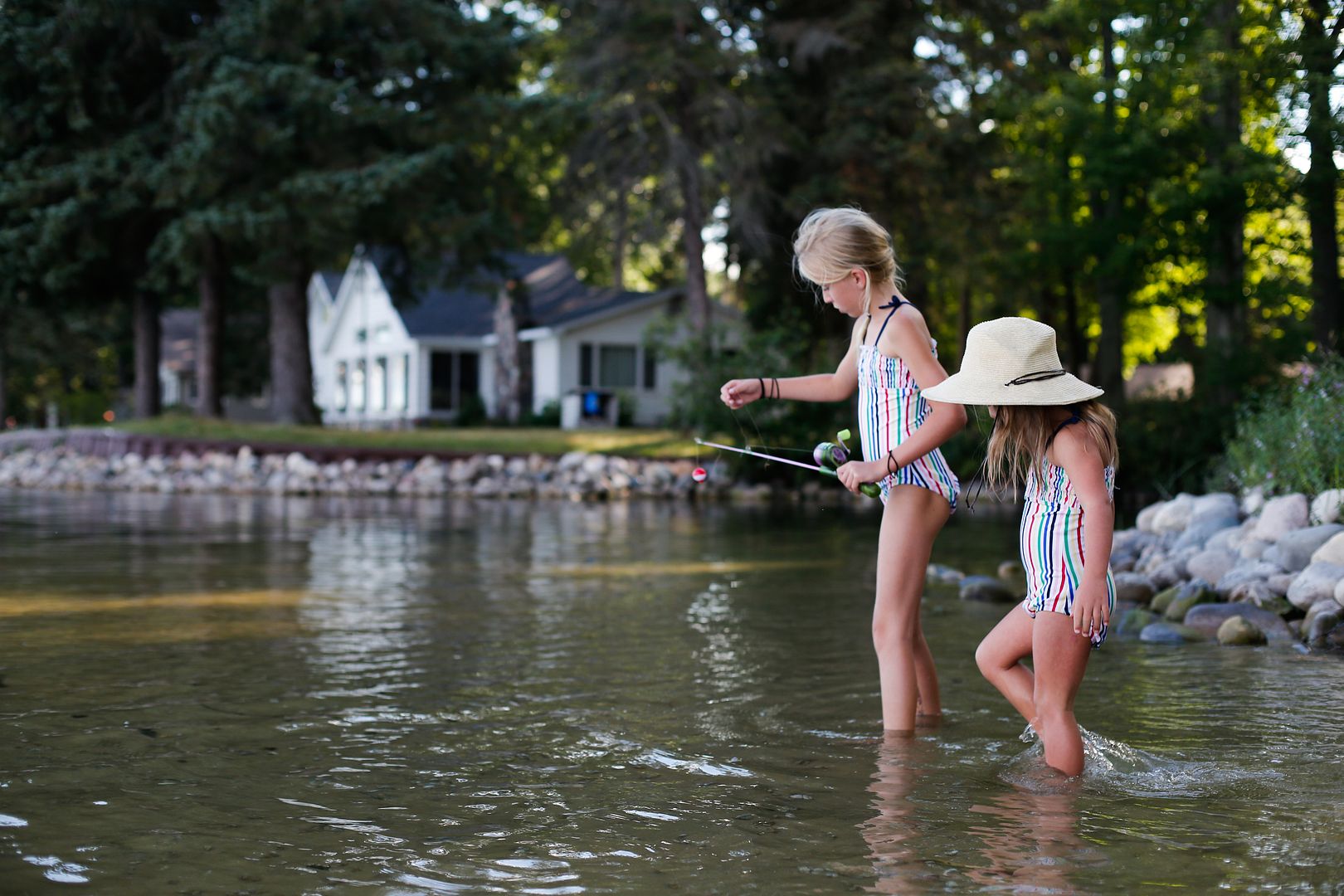 Lake swimming.
I love the ocean but don't have the overwhelming urge to dive in and swim. Here? I want to go under. I want to canon ball off the boat, somersault under the water and swim until I'm too tired to tread water.
Breakfast bagels in the garden.
Tucking an entire month of memories with these guys in the books.
Looking forward to going home and all that the horizon holds.