This post is sponsored by Born Shoes.
There are two hilarious text threads with my friends that basically sum up our lives right now.
One is simple and goes like this:
Friend: Brunch this Saturday?
Me: Kids or no kids?
Friend: ROFL. Oh my God, NO KIDS. For the love of God, PLEASE. NO KIDS.
The other, expanded to include more friends in one invite, goes like this:
Me: Brunch next Saturday?
Friend 1: Sure, any time after 10:30. Soccer game.
Friend 2: I can any time before 10:30. House showing.
Friend 3: Piano lessons until 12.
Me: How about Saturday night instead–sunset?
Friend 5: We leave Saturday morning for the weekend, so I'm out. I can Friday night though!
Friend 2: Can't Friday night. Dinner plans.
Me: How about Sunday morning then?
Friend 3: Birthday party. Can't. I can after 2 though!
Friend 6: Can't after 2. In-laws coming.
Me: CAN YOU ALL JUST MEET ME AT THE 24-HOUR TRUCK STOP ON 75 AT 2 AM ON MONDAY MORNING FOR A CUP OF COFFEE?
This needful, soul-filling, priceless thing–time with our friends–is so much harder to find with competing demands of our families and their schedules. But every time my friends and I fight to find the time, even if it's enjoying a quick cup of coffee together after school drop-off, we admit we are restored in ways that make us better wives, better moms and stronger women. I recently escaped to the Bahamas with five other women for a wellness weekend of yoga, workshops and mediation, and do you know what every single woman said was her favorite part and the most important thing she's taking home? The fullness we got from the time we spent talking to each other. It was a Deepak Chopra workshop, people, and GIRLFRIEND TIME BEAT OUT DEEPAK!
We women are good at that though–restoring, nurturing and empowering each other in the ways that we listen, support, relate, tell stories, admit vulnerabilities, and encourage with our "Me too"s and "It's okay"s.
How do we keep these friendships strong? It's less about finding time to be with our friends and more about making time.
Last week, we made a friend mini vacation happen on the beach.
We didn't pack bags or stay overnight, and we all arrived at different times–fighting schedules, traffic and finding a parking spot–but we did get away long enough to have dinner together (tried those bacon deviled eggs), vent (this math curriculum!), laugh hard ("Heidi, tell that story again!"), get a bone break remedy ("Here, put these under your tongue"), be reminded that we're not alone and that–though we might not need it now–there's an army behind us, ready to show up at any time if we need it.
They come wearing cute shoes because our friends at Born Shoes are all about helping women find their vacation this season, and whether that's sitting on the beach with friends or hiding from your kids in your own back yard for a 5-minute vacation with a box of Thin Mints and the new Us magazine, Born supports you…specifically your feet.
We tried out some of their new spring styles–the Malena driving moccasin in fun spring color pops, the Havana heeled sandal (in the prettiest spring blush color!), the classic Bima, and the lace-up Dakar–and the verdict is? We love them. Comfortable, stylish and versatile–the perfect picks for your spring break suitcases.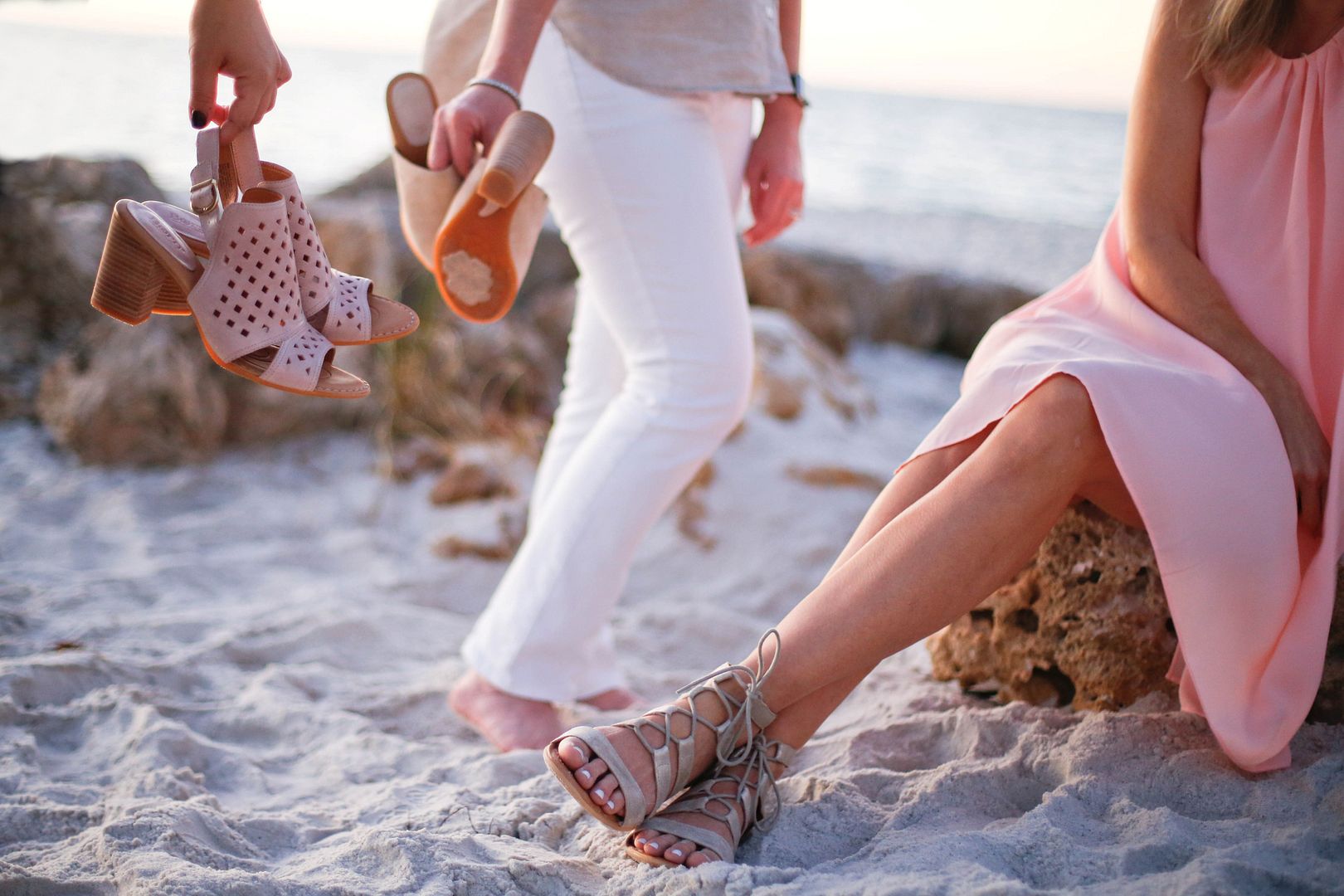 The best part about getting away with friends? You come home fuller, with more love to give.