This post is sponsored by StoryWorth.
"I'm not a writer," my grandma tells me, "so you definitely don't get that from me." She identifies more with other roles–a mother, a grandmother, a former pastor's wife, a nurturer of women through her church and community, but a writer? She doesn't think so. And yet this year, our family has learned that Grandma's been hiding a little secret from us…she is a writer. And she's telling her precious story, chapter by chapter, in e-mails that arrive to us, without fail, every Monday morning.
For Christmas last year, I bought a subscription to StoryWorth for my grandma in a quest to learn more about her and dig up the stories of her youth and my mother's youth before they're lost. I added the e-mails of my aunts, uncles, cousins, nieces and nephews when I set up the subscription so they could read the stories too, took a little time selecting some of the questions that would be sent to her every week for the following year, and then I sent my grandma her invitation and waited for the stories to begin.
Grandma, what was your dad like when you were a kid? Grandma, what's been some of life's greatest surprises? Grandma, tell me everything you can remember about one of the best days of your life. Since December, we've learned the big things–like how she met my grandpa and how much her father impacted her–as well as my favorite, the little things–how much she loved her brown Pfaltzgraff dishes, descriptions of her favorite house she lived in with the decorative wooden door that slid into the wall and the build-in carved wooden hutch that extended from one corner of the wall to the other.
What I didn't expect though was how much I'm learning about motherhood–how much I'm getting to know the grandma I never knew, the young mother who, just like me, rushed around the kitchen in the morning, making lunches and scooting kids out the door.
One of my favorite responses she's written was the answer to "Grandma, what were you like when you were 30?" She's given me permission to share it.
Having first born twins at age 21–and two that followed popcorn style–brought me into my early 30's with four children under four years of age. Perhaps that's the reason my "happy-go-lucky" nature was forced to settle down more quickly than it may have at a lesser pace in introducing me to motherhood. Simultaneously, I was embarking on a parsonage life that my family was entering.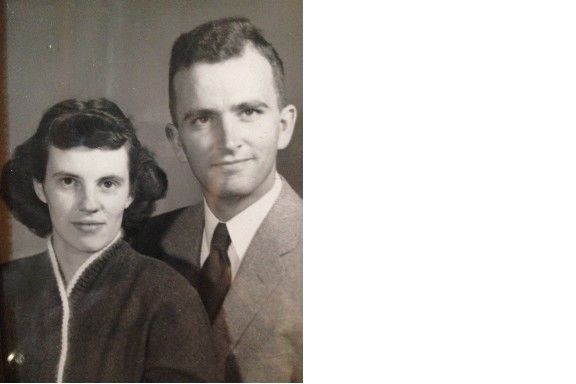 Amid the joys of family life and all our love and laughter, there would be hair-raising stories that I would be reluctant to even mention for years, that would make for humorous to alarming proportions to read about. For me, it was a time of juggling through very good and yes, some very bad experiences which would sum up to some of the most meaningful life lessons in forming philosophies and realities into character-building factors that would extend to the next 30 years and beyond.
The culture of my generation was not given to as much aggressive measures of self-introspection as are prevalent today. "Sink or Swim", it seemed to me, was consequently the criteria for reaching the success that lured individuals to achieve. The goals that were launched by my 30ish years boil down to guiding and molding each little life that I would be put upon to care and keep, by example, would lend them skills they would encounter in shaping them into the persons that they would become. I remember the concrete thrill and motivation at the earliest indication that a child was on the way, to have the privilege of molding and shaping this little life found within me to the best of my ability.
Looking in the rear-view mirror all these years later, I of course, would like to change some things, but that is not the way it works.
Happy journeying through your respective stages of your lives.
Love,
Mom/Grandma/Great Grandma 
The morning I received that story, I called her. "Grandma, you ARE a writer. You ARE. You're writing your book."
If you're still looking for a Mother's Day gift for a special mom or grandma in your life–a sister, a favorite aunt, a woman you admire and would love to know more about–I can't speak more highly about the gift of a StoryWorth subscription. Each week, StoryWorth will e-mail your chosen storyteller one question (you can let StoryWorth randomly send a question, choose from hundreds of meaningful questions already written, or you can write your own). All the storyteller has to do is reply to the e-mail with their answer and stories, and StoryWorth will make sure it gets sent to the recipients you've set up to receive it. Chosen family members and friends can also suggest questions. And the best part? At the end of one year of storytelling, StoryWorth will bind your loved one's stories in a beautiful keepsake book and send it to you. They're offering $20 off to our readers when you order through this link (must order before May 15).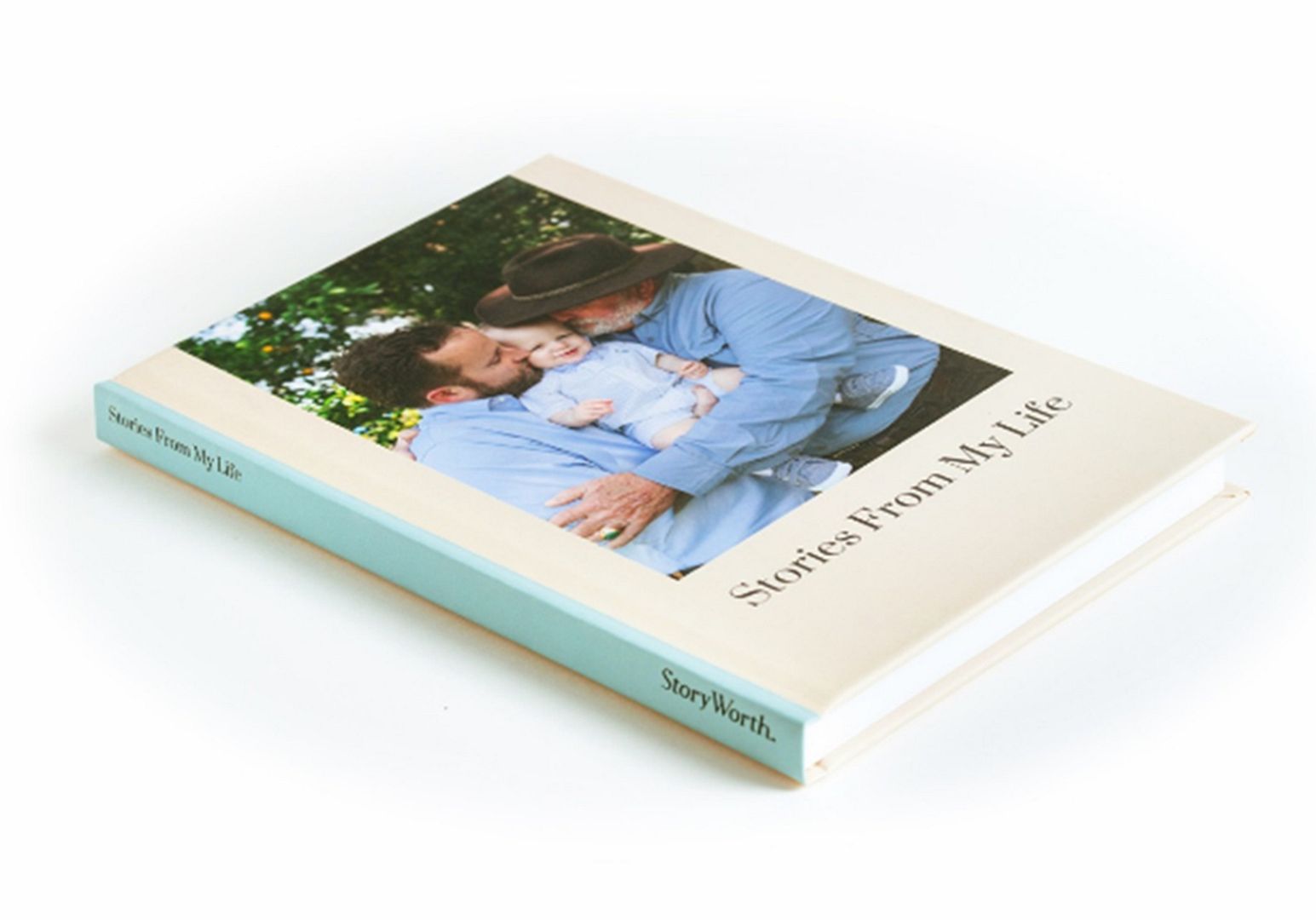 I believe there's a writer in everyone, and what greater gift to give your mother than to let her know that her stories are important, and that you want to know them.
To learn more about StoryWorth, you can also follow them on their social media channels:
Facebook
Twitter
Pinterest
Instagram
Google+
It's Monday morning and that means one thing…there's a story from my grandma on its way, and I can't wait to read it.