This post is sponsored by Marshalls.
Remember that mystery trip I told you about? The one I was all packed for but didn't know the destination? Holy Beignets, was it fun. And yes, I just gave it away. In celebration of what Marshalls is known for–not knowing exactly what you're going to get when you walk in but always finding something good–I took that surprise element to a new level, using the surprises I found at Marshalls to pack for my surprise trip. Everything I packed, brought and wore for this trip I found at Marshalls–clothes, hat, sunglasses, backpack, suitcase, shoes, travel snacks, purse…everything. And with that little push to be adventurous–I mean, I said yes to a mystery destination after all–I found myself inspired to be a little more adventurous with everything else on this trip too from what I wore (bathing suit as top) to what I ate (I tried alligator cheesecake!).
My best friend is good at saying yes to adventure, so Heidi came with me for the fun which began with getting dropped off at the airport early in the morning with a sealed envelope. After finding a good spot in the terminal to open our surprise, we ripped that baby open to pull out the "You're Going to New Orleans!" sign…followed by schoolgirl giddy jumping and squealing. I tend to return to things I know and love in life–places I've been to that I want to return to, meals on menus that I've tried and trust. I love that this destination was picked for me.
Now I know what an incredibly colorful, musical, resilient, cultural, beautiful city New Orleans is.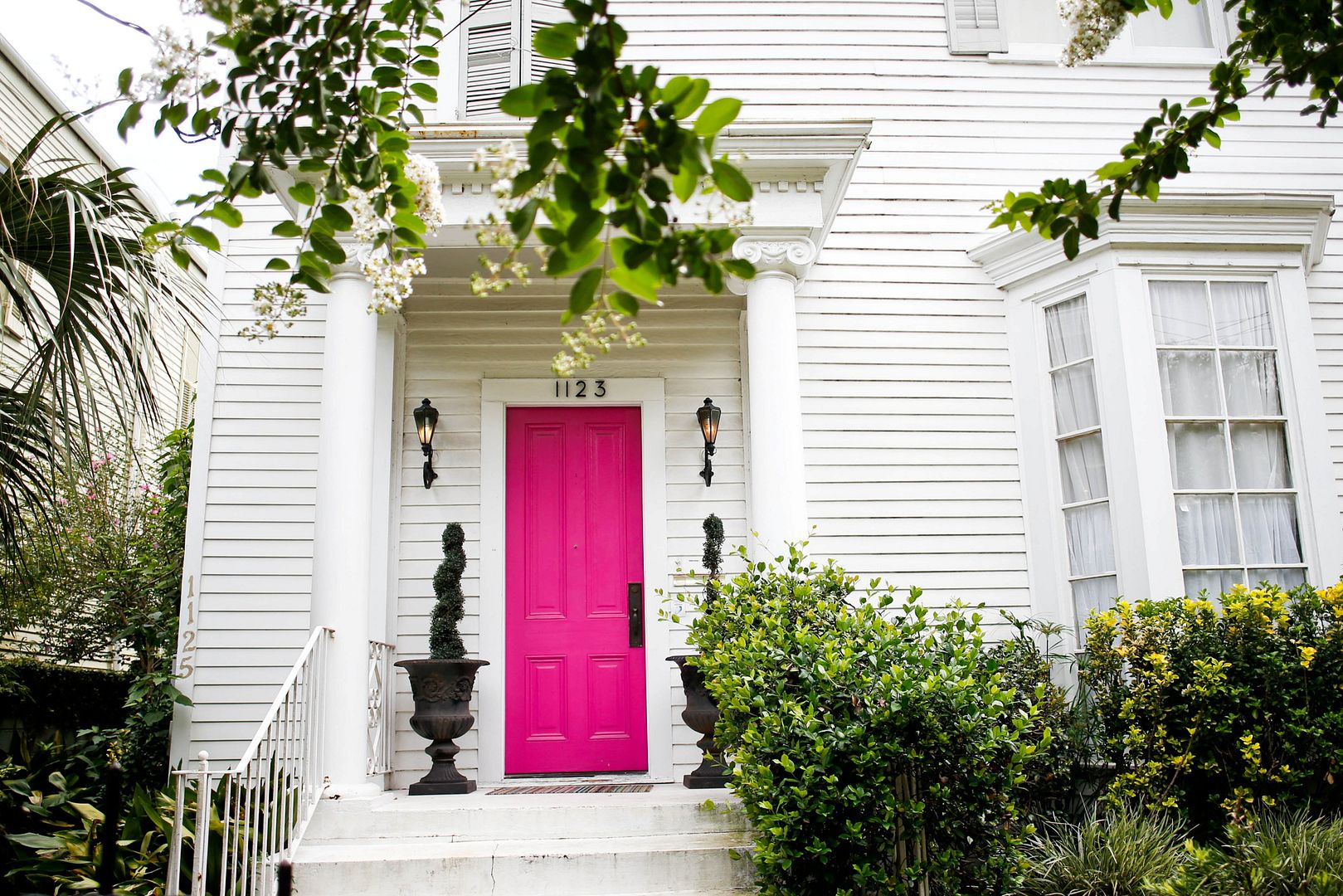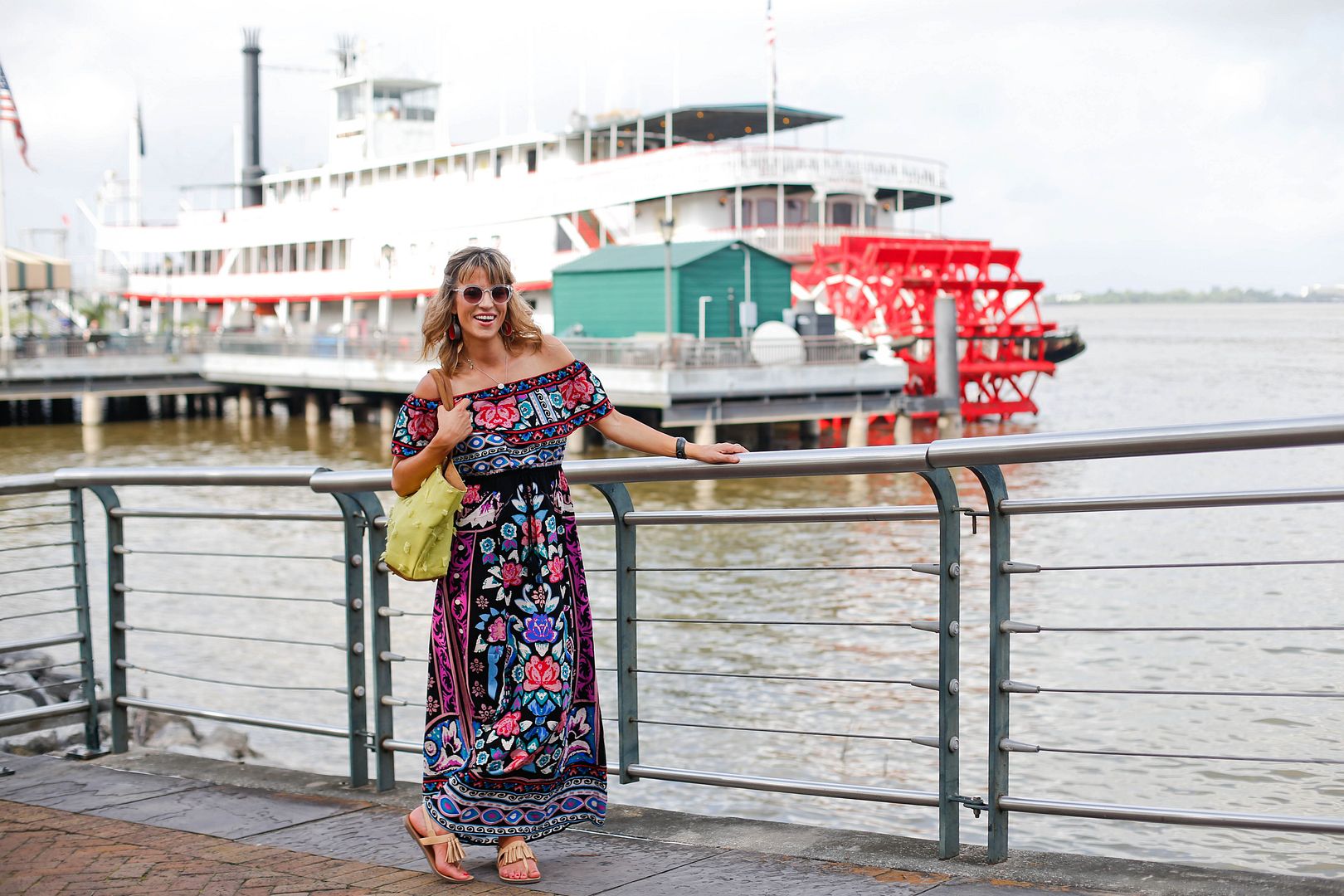 Where do I begin? When in doubt, start with beignets. Oh my Lord, the beignets! We knew this city was known for its food, and we wanted to experience as much of it as we could. Marshalls teamed up with Pack Up + Go which did an incredible job at guiding us through the city and providing all the tips from locals of what we needed to experience. I have a friend in New Orleans as well who was texting me throughout the trip, "MUST EAT AT PARKWAY! Order the shrimp po'boy! You HAVE to go to Jacques-imo's! Get the alligator cheesecake!" And all those wonderful New Orleans tips from Instagram followers–one of my favorite things about Instagram. The most repeated advice? Get your butt to Cafe Dumonde for one of the most famous beignets in the world. We walked there late at night (they're open 24/7!), and I swear, I SAW GOD.
I was born again that night.
And, why yes–we had beignets again the next day (tried Cafe Beignet the second day–also out-of-this-world delicious, but we liked Cafe Dumonde better–softer, squishier).

(Favorite sunnies for the summer & the best lightweight shirt –it was hot!–Marshalls.)
Other favorite food places we tried:
Jacques-Imo's–out of the French Quarter and right next to a local favorite jazz bar, The Maple Leaf which was definitely a highlight of the trip.
Parkway Tavern–also off the beaten path a bit, but worth it. Shrimp Po'boy, cold root beer in a long neck bottle. Heaven.
The Carousel Bar where we stayed, Hotel Monteleone (the bar slowly turns!):
Pat O'Brien's Piano Bar in the French Quarter.
Breakfast at The Ruby Slipper, named for "There's No Place Like Home"–what it felt like for locals to finally return after the devastation of Hurricane Katrina:
Not shown in photos–The Gumbo Shop which served up the most delicious trio of red beans & rice, crawfish etouffee and shrimp gumbo. Basically, we just ate our way through the city.
I felt like I belonged in that city with this dress I fell in love with. When it got especially hot, I tied the bottom up …
I mean, everyone else was showing leg. When in Rome.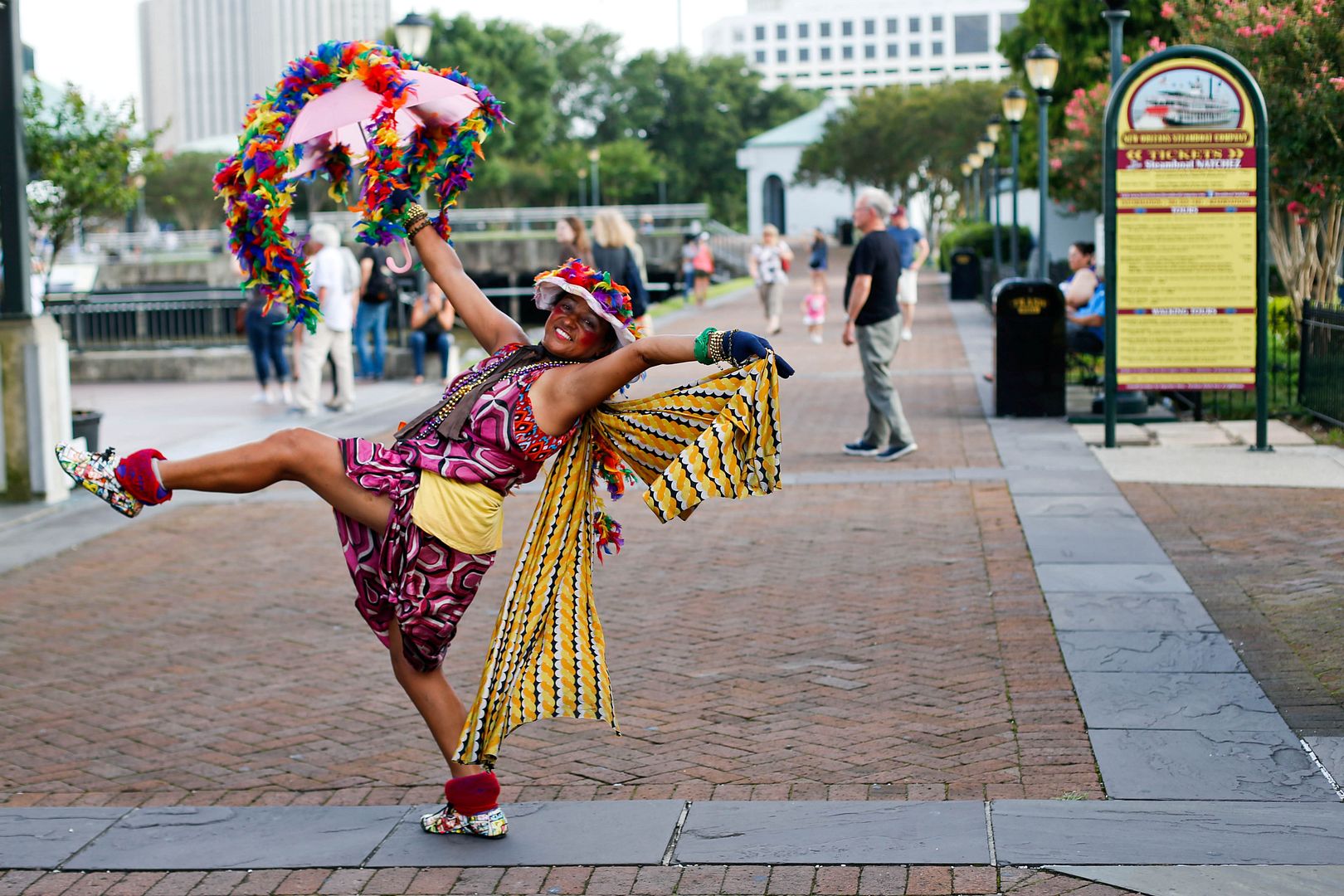 What did we do on our visit? We walked. We never stopped walking, exploring the streets, taking in the sights, pausing only to pop in a shop, grab a drink at a colorful bar or listen to the music of the street performers.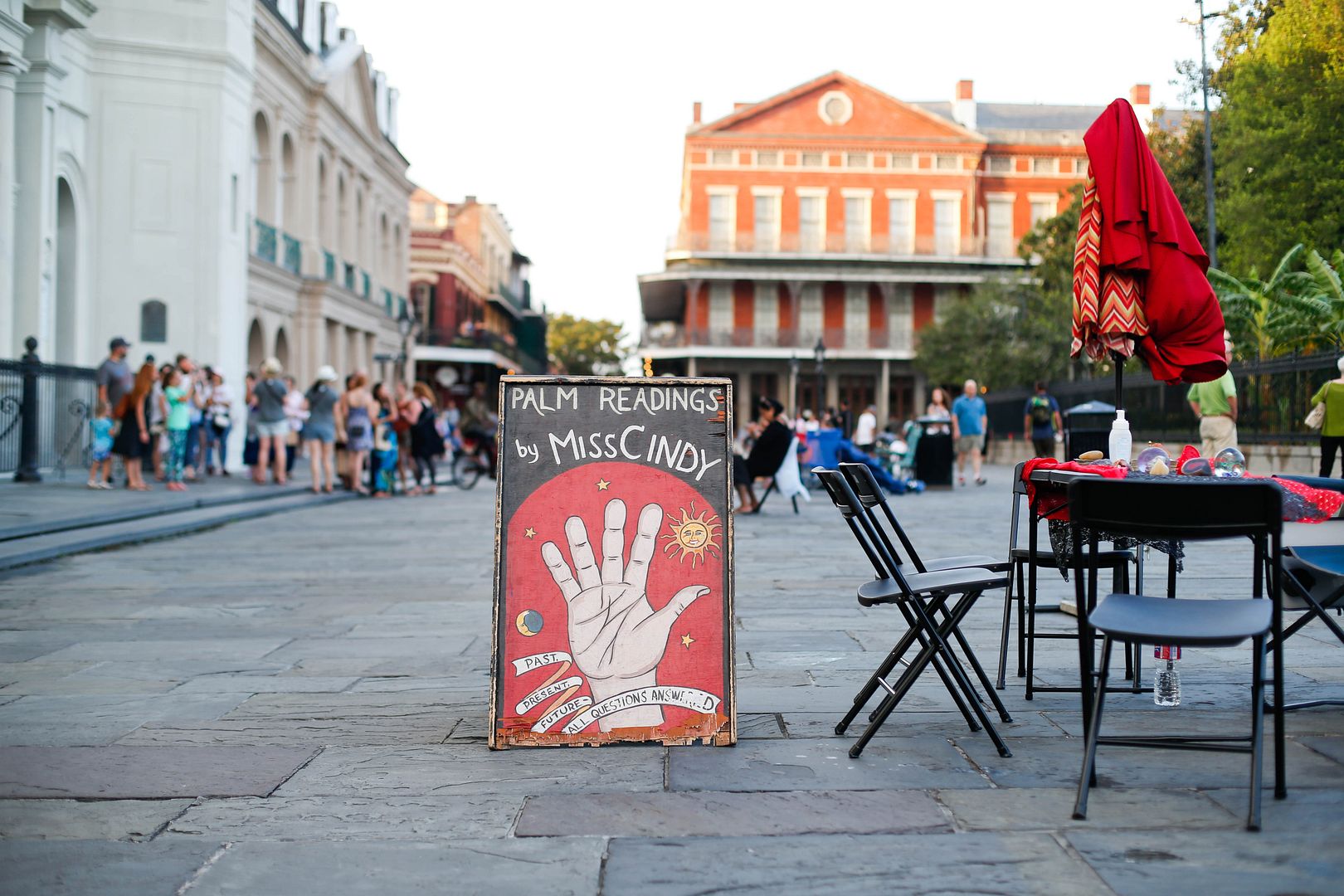 I almost wore a little heel, inspired by the city's "Go big or go home" vibe, but the sane part of me whispered, "Girl, you crazy." So glad I listened.
Comfy espadrilles for the win.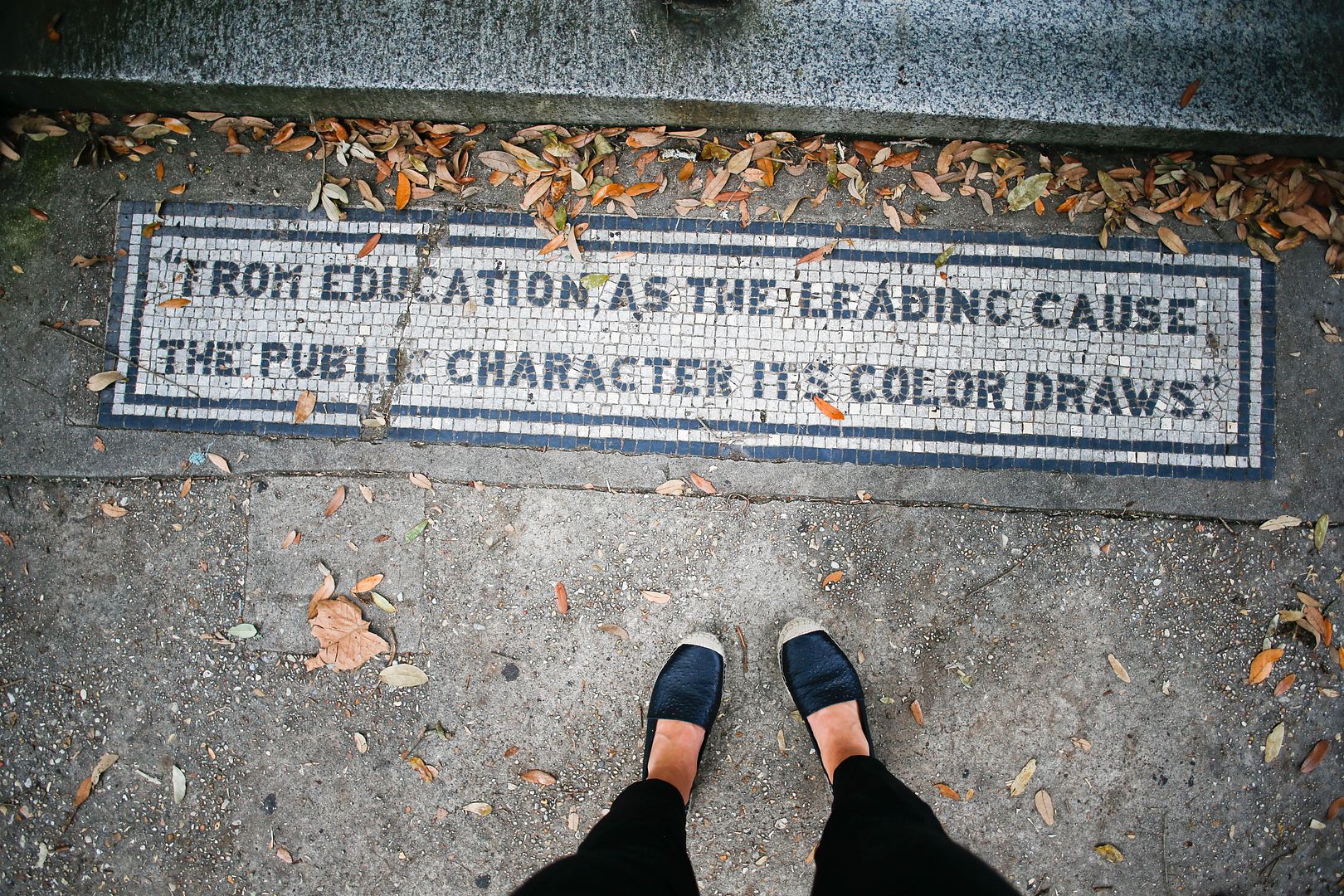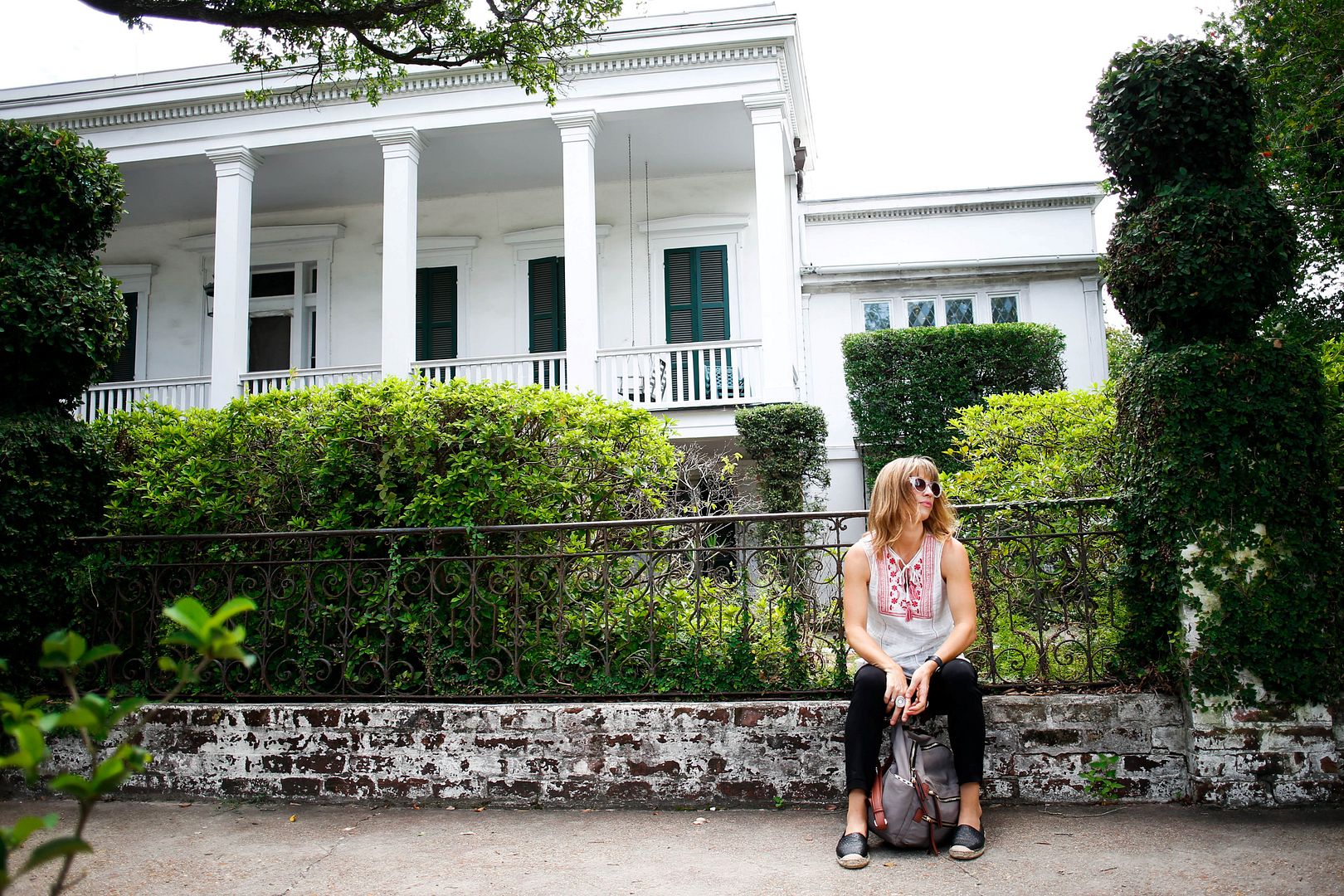 We were mesmerized by the architecture and stories hidden in the Garden District. There wasn't a single house, corner, gate that didn't make you want to stop and take a picture.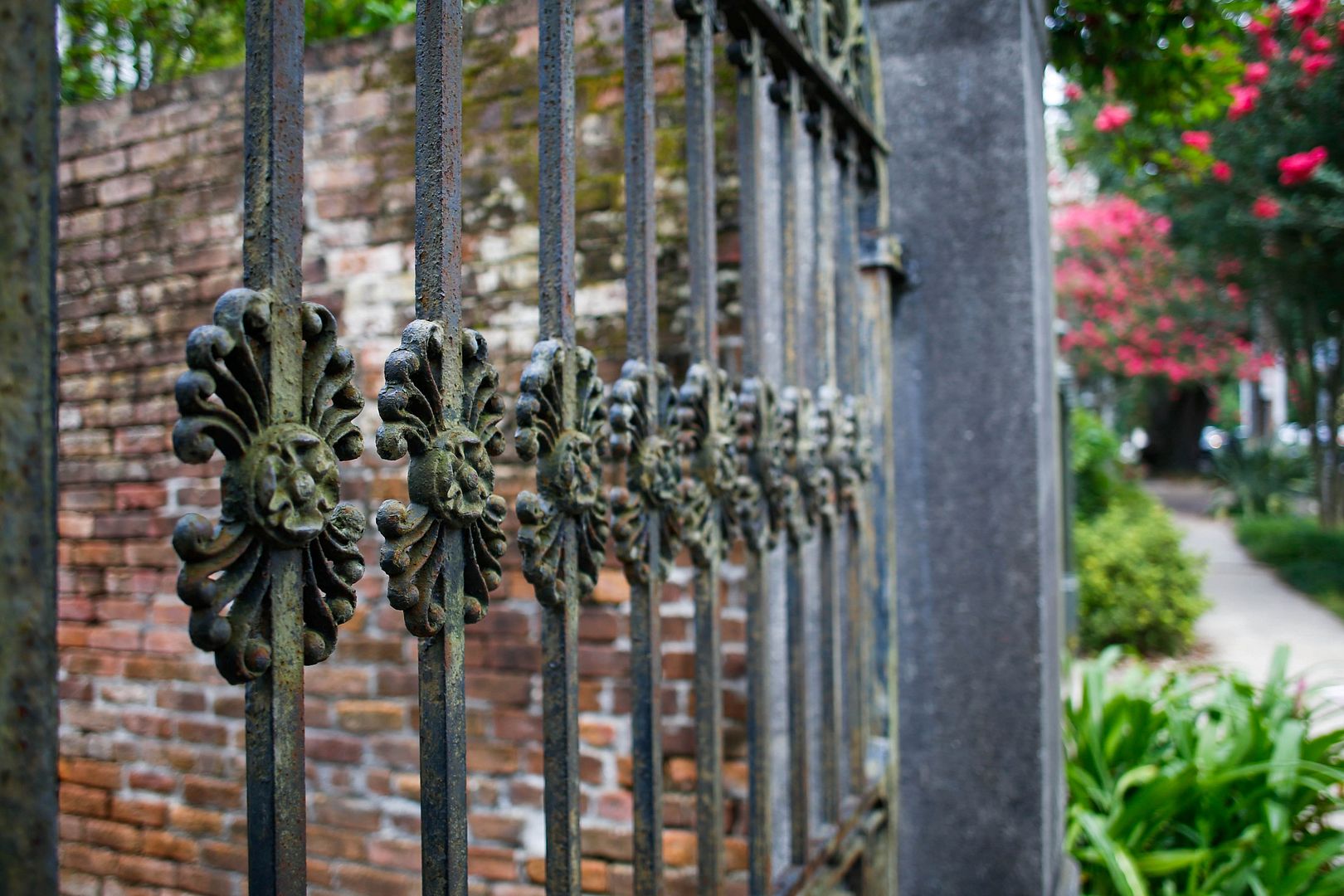 Many of the houses have plaques displayed in the front, detailing when the house was built, who owned it and the families who've lived there. So many stories.
We stopped to talk to neighborhood residents, our favorite a kind gentleman named Warren who proudly showed his house, told us where Beyonce' and Sandra Bullock own homes and invited us to come to his church ("get there early or you won't get a seat.")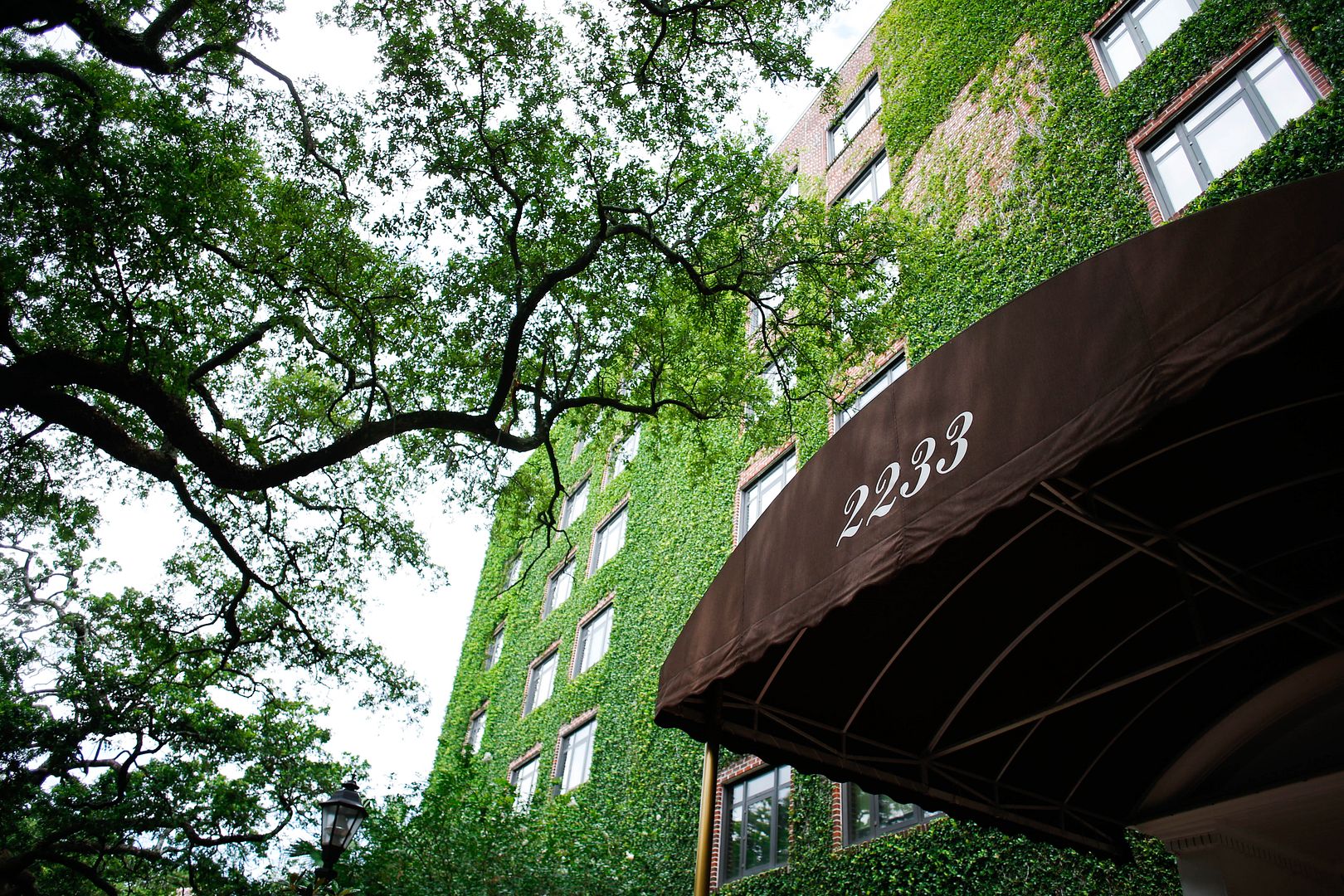 The historic St. Charles streetcar, the oldest continuously operating streetcar in the world:
And, oh yeah–I stopped in a little vintage shop and picked up a fascinator to wear around town because…Choose Surprise. 
Every bit of this trip was so much fun, and I'm inspired so much more to create more little surprises in life for myself and those I love.

(…and so thankful for a friend who was an absolute blast to share this trip with. My "Let's GO! DO! SEE!" adventure match.)
When Marshalls first reached out to me, I was thrilled to work with them on this partnership because–well sure, fun trip!–but I've been a Marshalls shopper all my life and what they were highlighting on this trip–the excitement of surprise–is exactly what I love about them. There's a Marshalls right near where I work out, and I frequently run in on my way home for a quick look, simply because I love that there's new surprises each time. I've found so many of my favorite designers and brands at Marshalls for a fraction of what they normally sell, and heading into this trip was even more fun knowing I was perfectly prepared, thanks to Marshalls.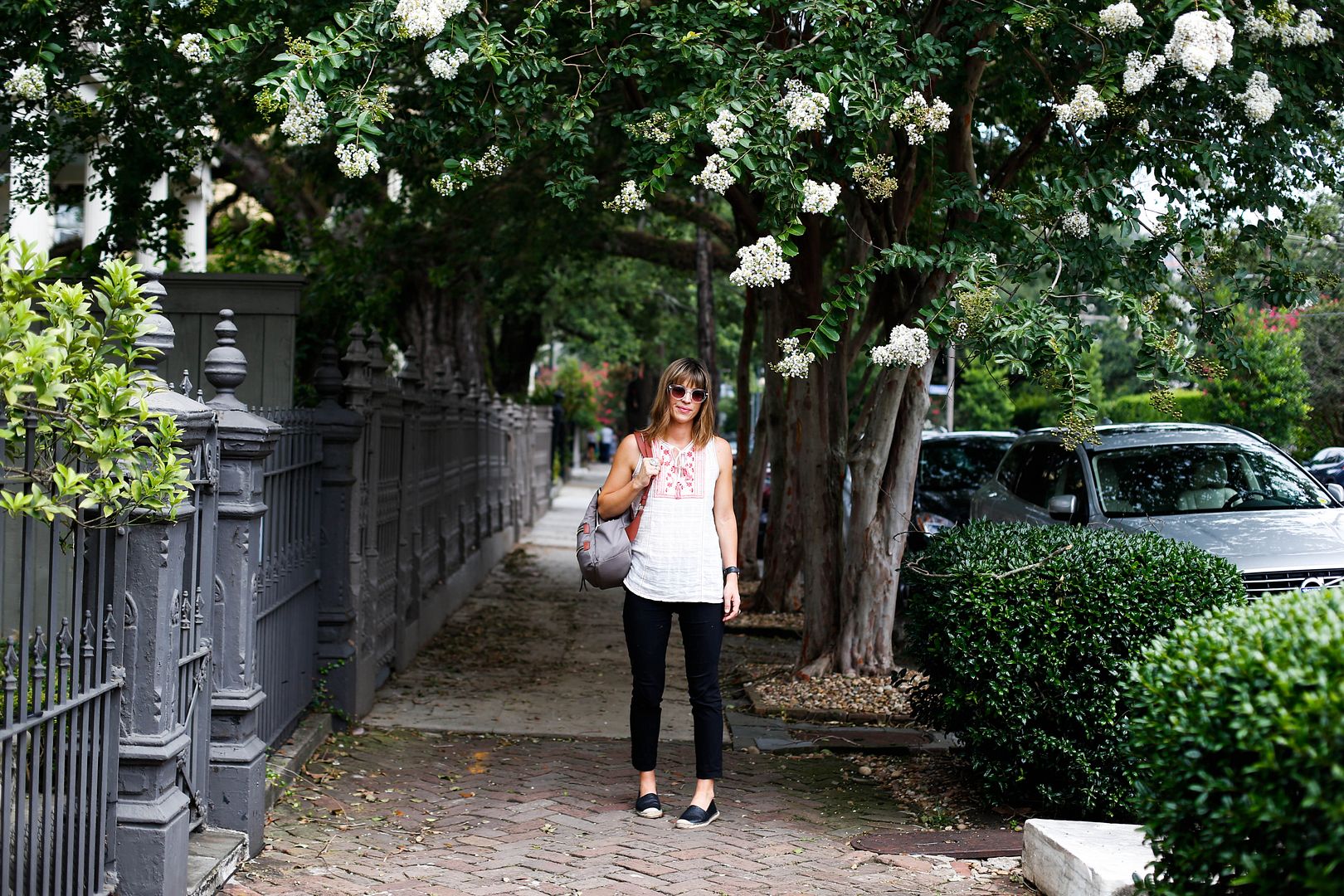 That backpack though. That baby's going to carry me right through the rest of our summer adventures and then some.
Finding more ways to find, choose and love surprises this summer…