By the time this posts, I'll be on a plane, on my way to meet up with Ruby's Rainbow to be part of a family's goodbye as they drop their daughter off to college and drive away. It's the first full week of school–a hard time to be away–but I wouldn't miss this for the world. In preparation for the trip, I've spent the last six hours prepping lunches, reviewing schedules, setting outfits out, e-mailing teachers and attempting to teach Brett how to do two braids in Nella's hair but quickly shifting to appointing Lainey with that duty instead.
The good news? We survived the first few days of school and couldn't be more excited about this year and what it holds. Dash took first day photos very seriously, as you can see.
As for me, I'm a back to school nester. I mother bird the living hell out of our house before the first day of school, preparing to shift gears into more demanding routines and–oh, I don't know–possibly be able to find matching socks quicker than the usual 20-minutes-with-tears. I have nested this year almost as obsessively as pregnant-pre-Dash which means we have a good four days before I can't find a water bottle again and all the socks are missing.
When we're not signing first-week-of-school forms and enforcing the "backpack goes on hook" rule, we've been enjoying…
A room for Lainey.
In need of a place where she can be with her friends, do homework and breathe a little without the little ones always in her business, we gave Lainey a little space of her own. Of course, that's where everyone wants to be now, but I'm sure the novelty will wear off. That and all the stealable trinkets are hidden.

The room's not quite done yet, but so far, she loves it, especially the chalkboard wall where I sometimes go for morning drawing therapy after the kids have left for school.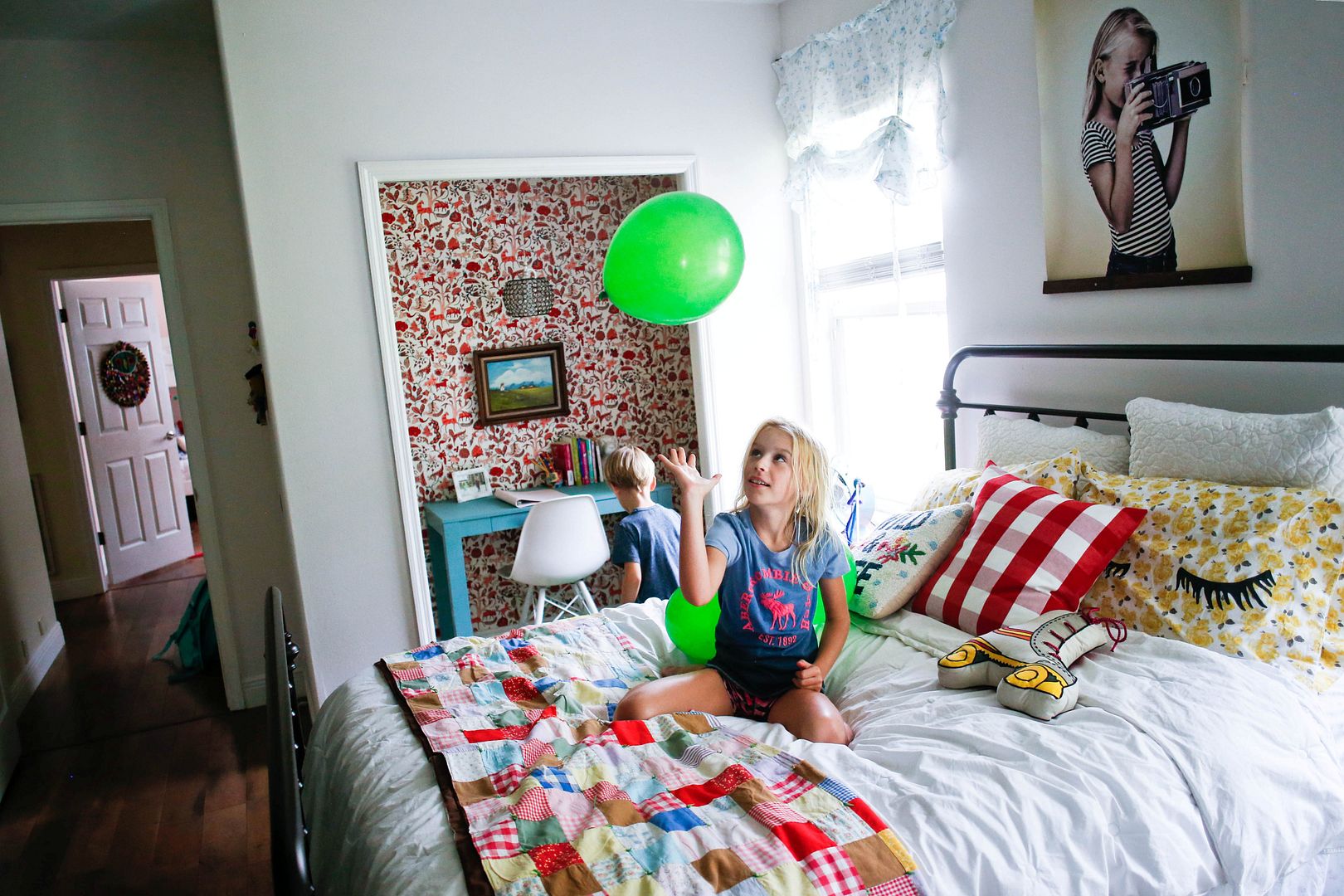 The closet-turned-homework nook is my favorite. I'll share more on it when it's finished–still need to add some shelving and hidden storage in the corners.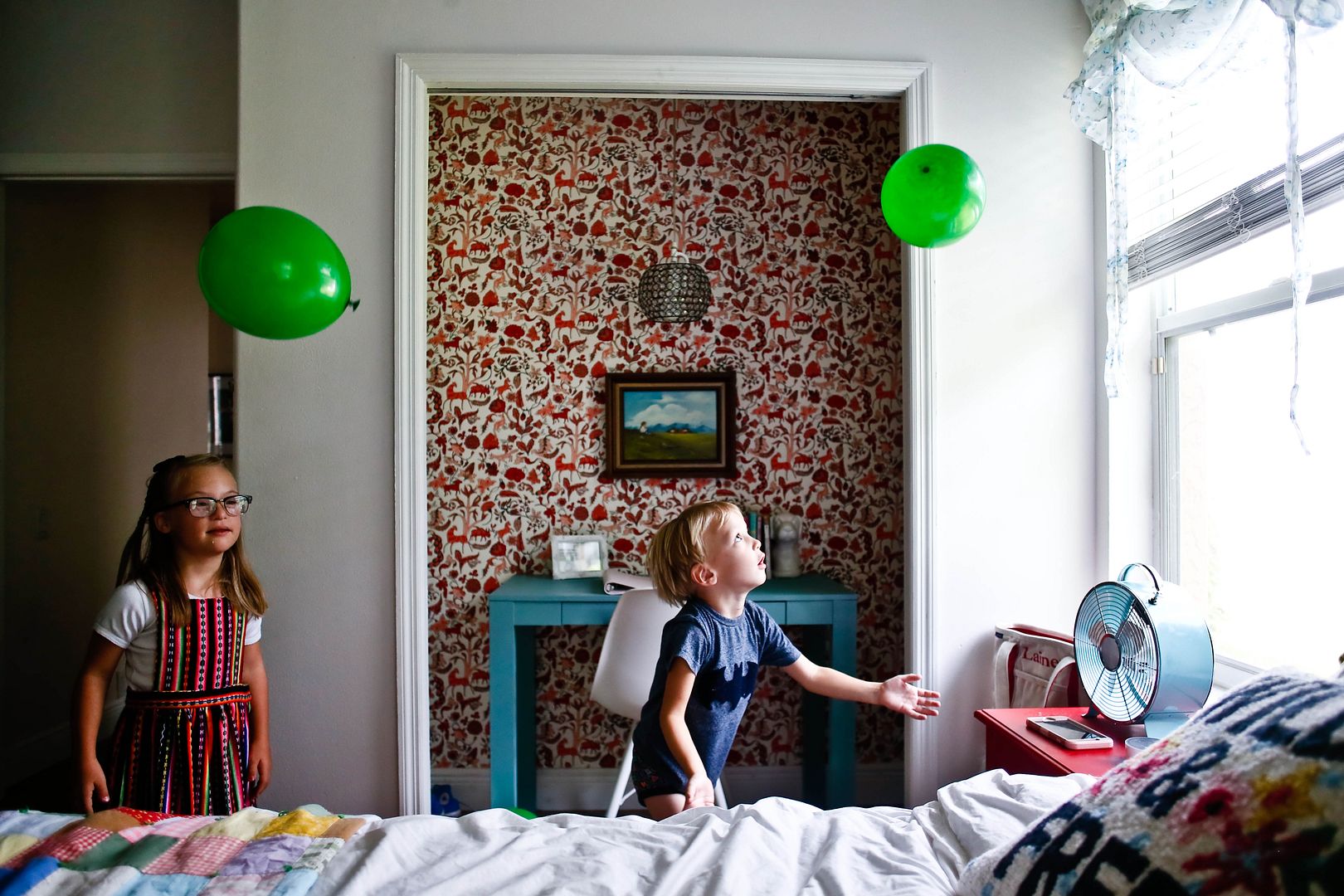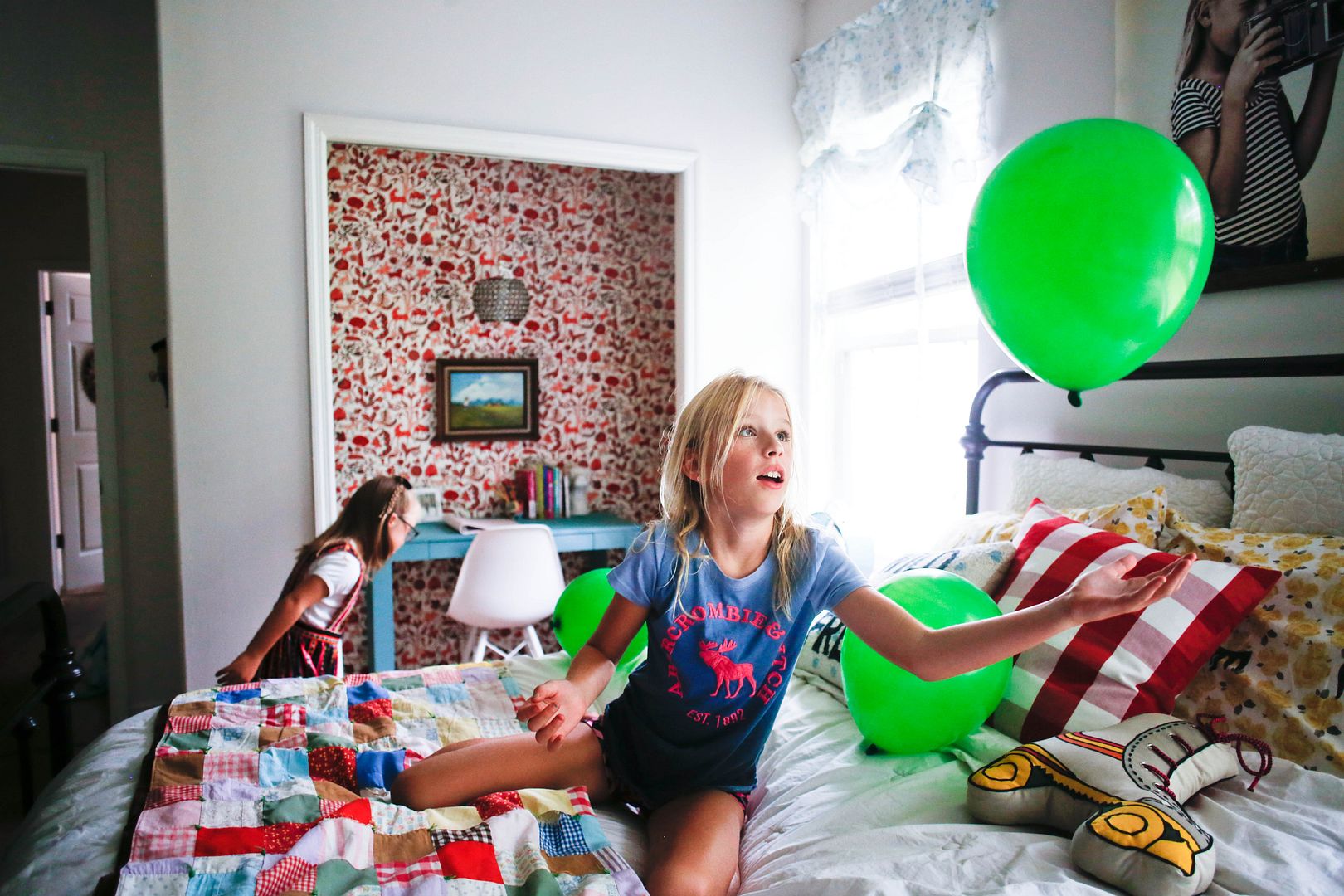 I love how once we freshen up a space, everyone wants to be there. I found Brett napping in here this weekend.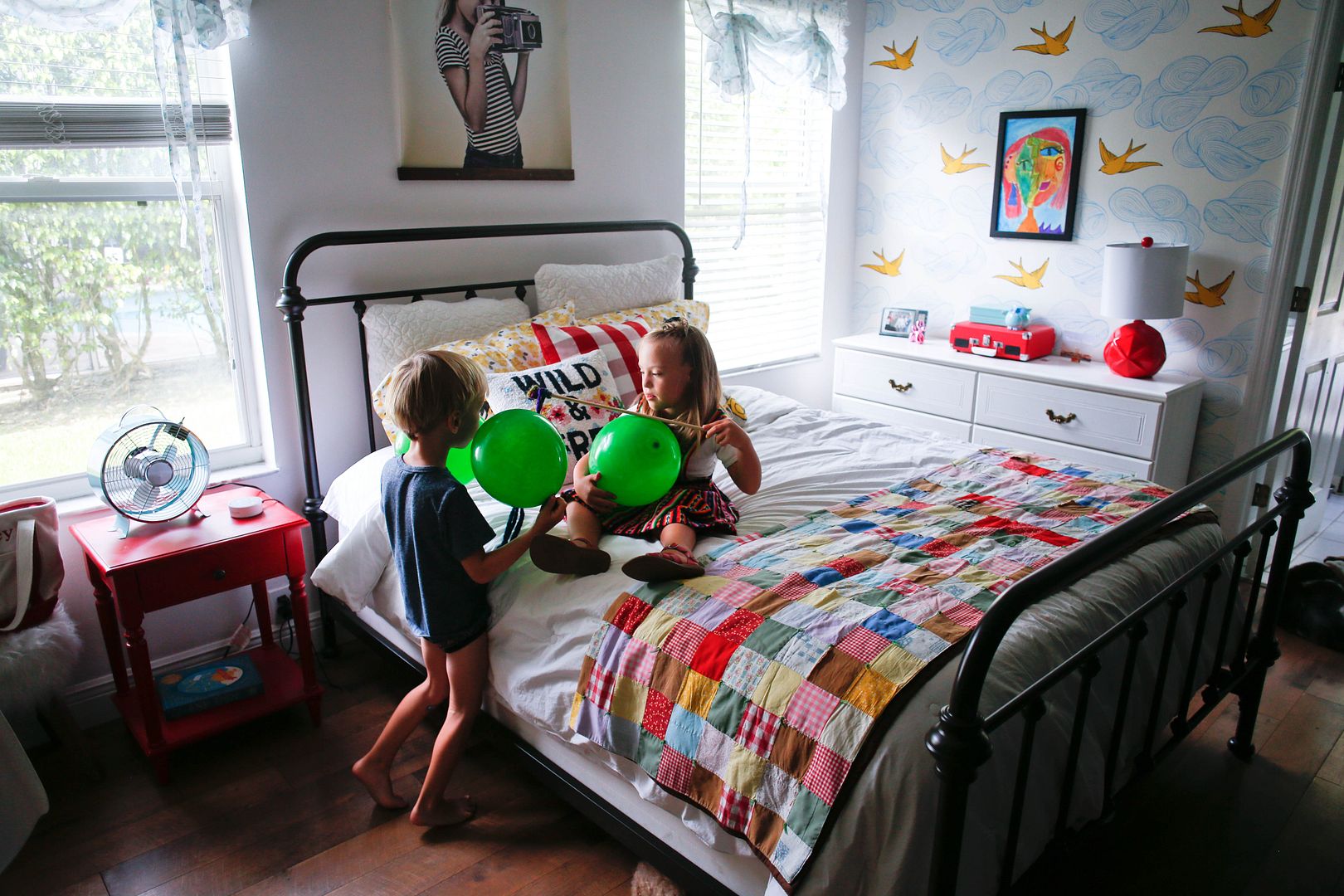 The Return to the Gulf.
We hadn't been there all summer, so we headed back to the beach this weekend and, sweet Mary Moses, it was hot.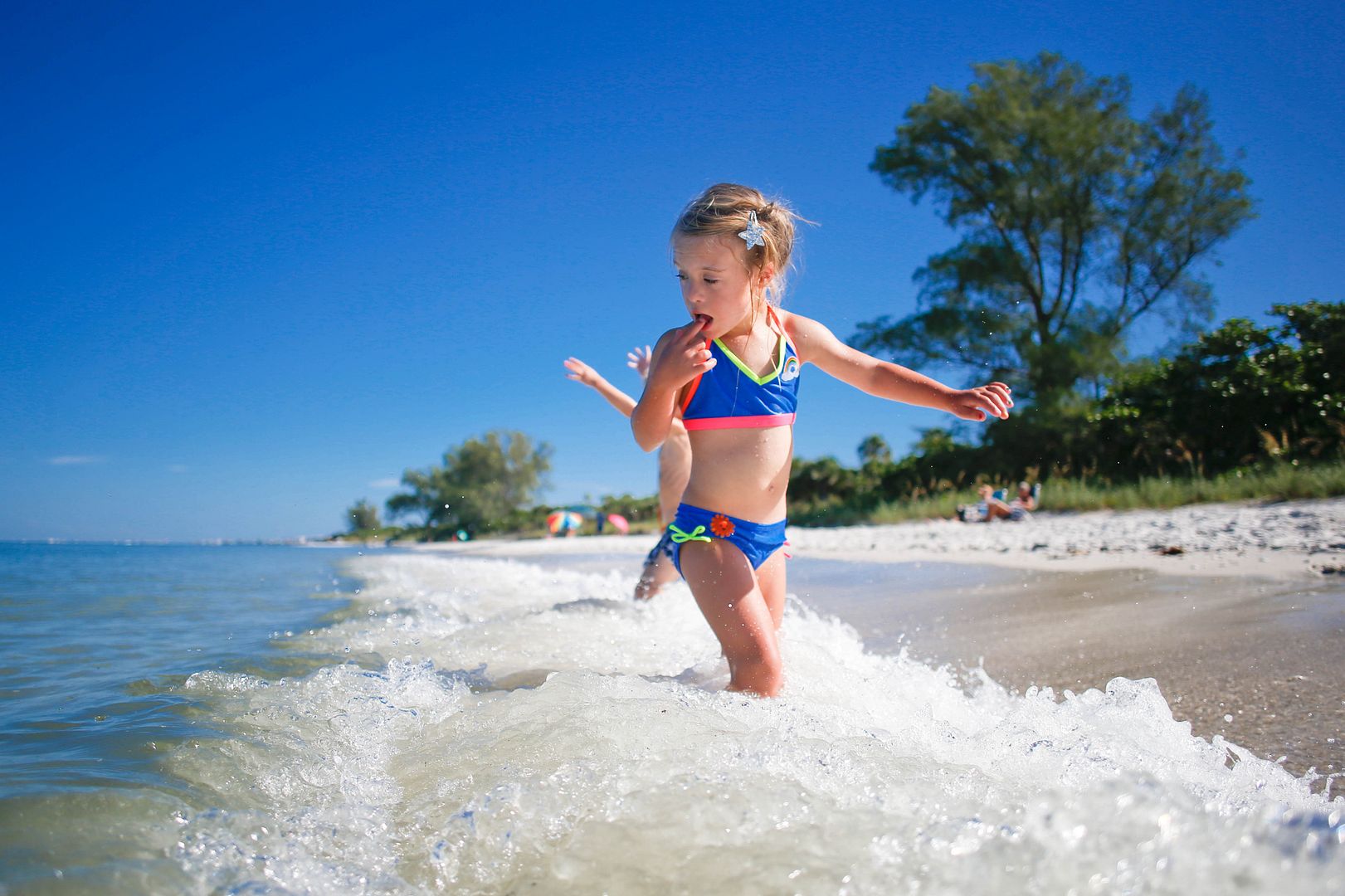 I described it on Instagram as stepping into a hot tub while being trapped in someone's mouth.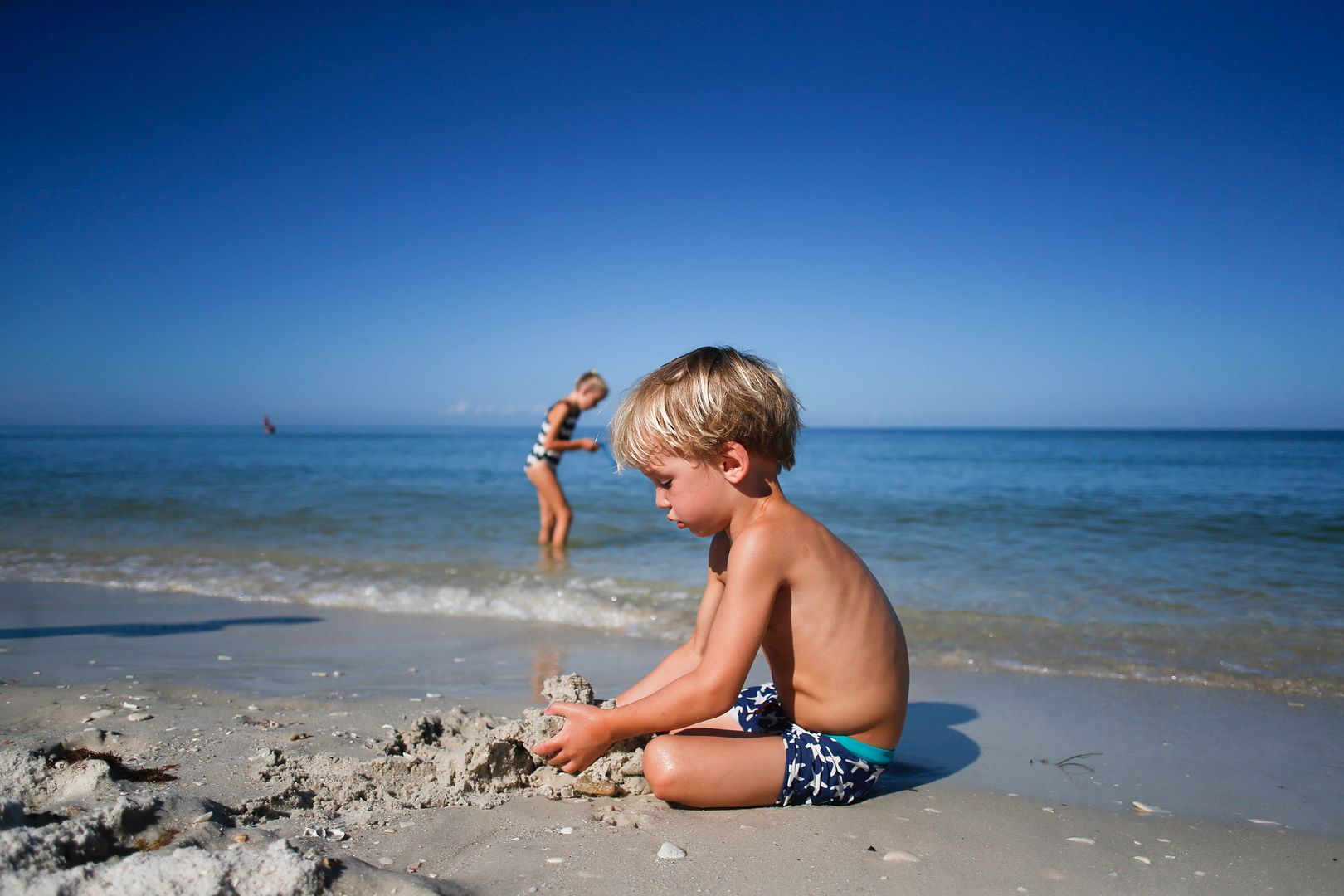 I actually bribed the kids with popsicles and snow cones from the concession truck to get them to agree to leave…
…but then they were melting so fast, and Dash's snow cone fell on the ground, and everyone was getting sticky and falling apart. So I bribed them again and told them we'd stop for root beer floats if, for the love of all things holy, they'd just get in the car before my boob sweat became a serious issue.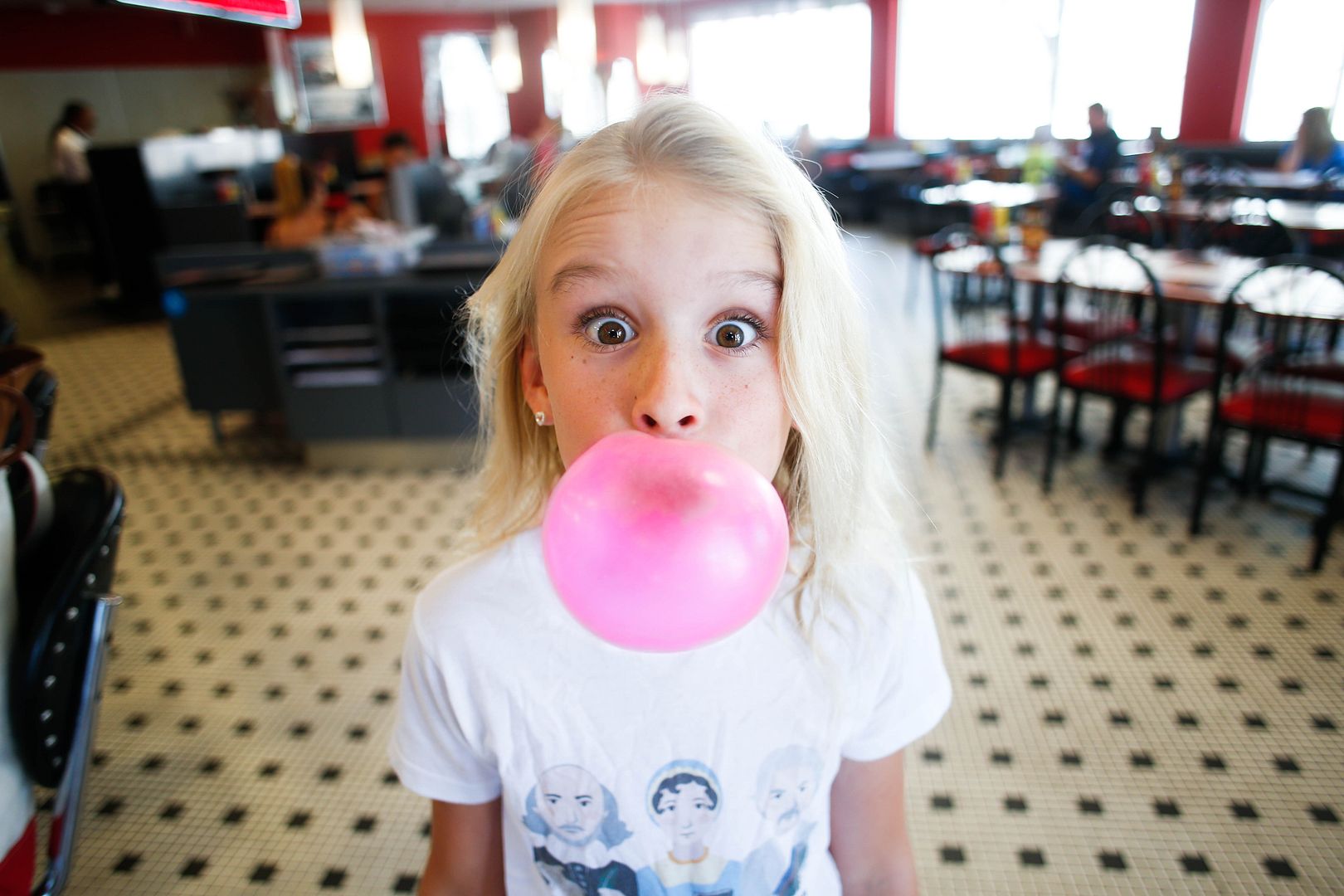 And Now that She Can Swim…
The rest is history. The freedom she feels is so apparent as well as an obvious boost from being able to do what Lainey and Dash can do.
The first picture I have of all three jumping in at once. Makes me so happy.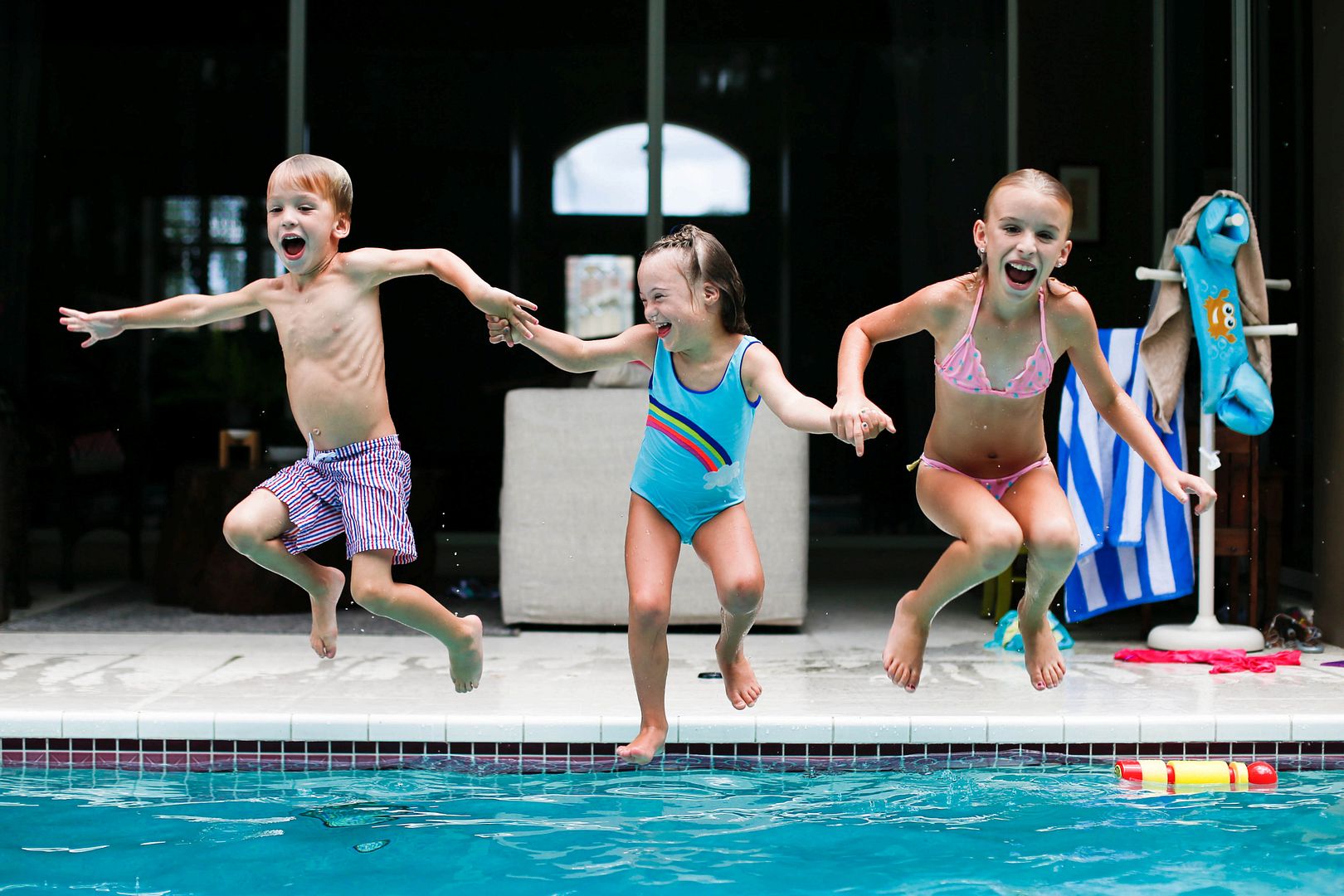 I'm so excited to learn more this week about the path to jumping in, the journey of teaching our kids to swim independently in life and what it takes to get there.