Long ago–before the Raptor, Millenium Force and the Magnum–the most thrilling ride at Cedar Point Adventure where our family periodically took a summer trip, was the Gemini. Conquering the Gemini was a rite of passage for me and my siblings, each at different points in our life and met with different reactions, but for my brother–the first born and bravest–the conquering came early, before he even qualified according to the "You Must Be This Tall to Ride" sign. He wanted to ride it, and my dad believed in his bravery and saw no danger in the fact that he wasn't tall enough, so he executed some brilliant ingenuity that would go down in the history of family stories as a move of fatherhood valor–of crossing hurdles that get in the way of your dreams. He took a large stack of napkins from a hot dog kiosk and crammed them in the inside heel of my brother's tennis shoes, enough to lift him an inch or so to Gemini status. The rest, as they say, is history–my brother surmounts the roller coaster and crosses the threshold into greatness, under the height limit and ahead of schedule.
I couldn't help but recall this story this past Friday night as I watched my dad again take the hand of a brave little boy who didn't quite make the height limit but wanted to attempt the ride, and stealthily slipped him past the entrance and on to the glider where he could prove that he could indeed fly.
And he did. Under the height limit and ahead of schedule.
Once again, our annual fair tradition delivered the usual–dirty shoes, grimy hair, and a small chunk out of our wallets–but beyond that, another year of family memories, measured against past years in this same place. For the first time, we weaseled through stands without a stroller. And no one peed their pants or lost a tooth or collapsed to the ground in a fit of tears.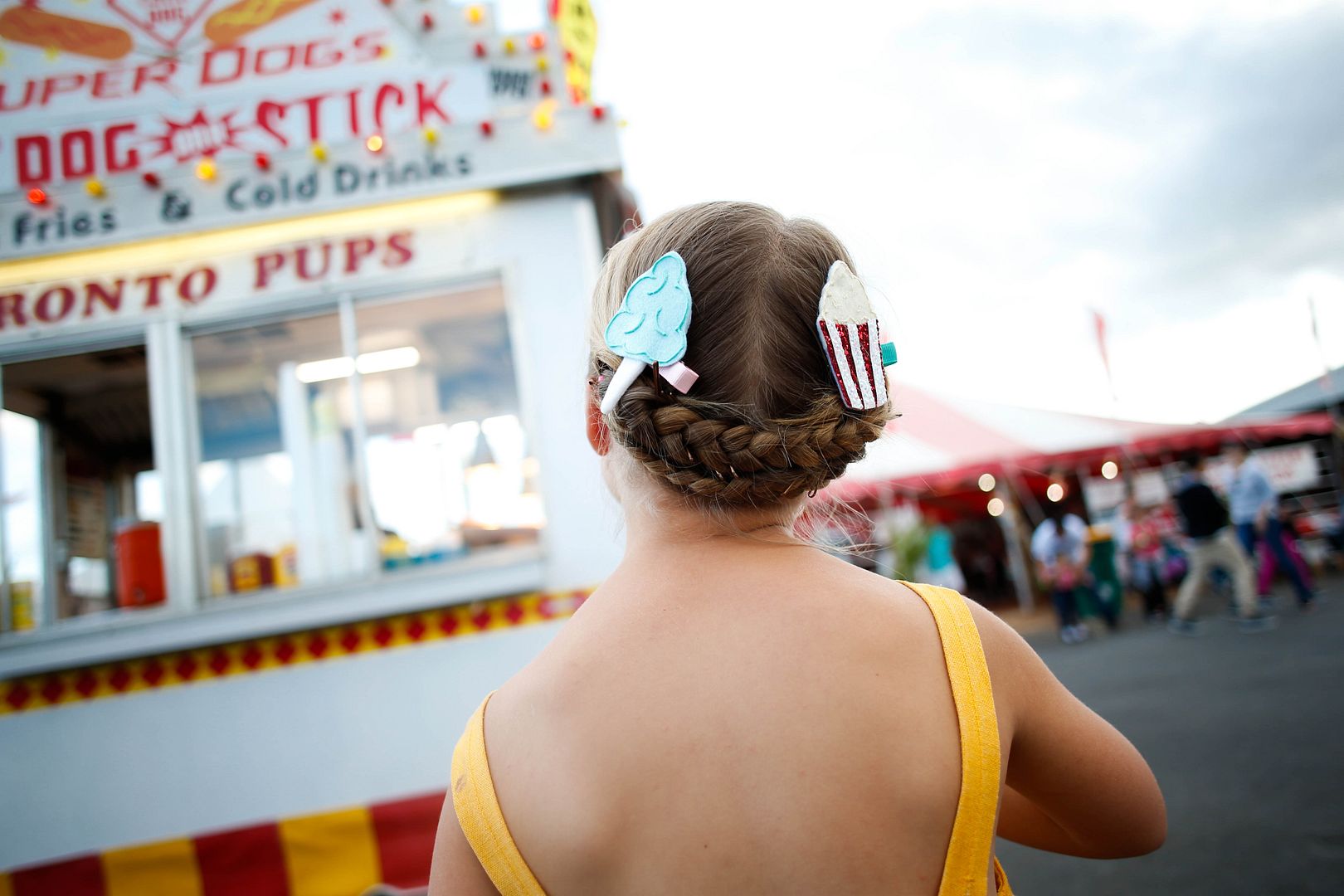 (but seriously, can we talk about those hair clips? In love with everything Giddy up and Grow makes.)
The "Can I have some?" hand…and her "Nope" face:
We left the fair far past bedtimes, as we always do, and as we made our way through exhaustion and attitudes the following morning and I recalled our fair experience to my friend, she laughed and noted that a night at the fair was surely her idea of hell. Brett and I agreed, admitting we both got sick in the night after fair food and couldn't believe how fast we blew through a handful of cash. We were dirty, and our kids were spent.
…but it was never about the fair. It's about us, and how our return to this place marks how far we've been growing as a family. We commit to the important things in life like sugar and rainbow colors and breaking rules to test our bravery.
Watching Dash this year was so much fun. He wanted to conquer every ride, every slide, every height. And even though it sometimes meant holding hands or burying his head, he was all in.
…especially when it involved sugar.
…and Nella, from the moment she saw the ferris wheel from the parking lot said, "My tummy is so excited."
More colorful moments from the fair: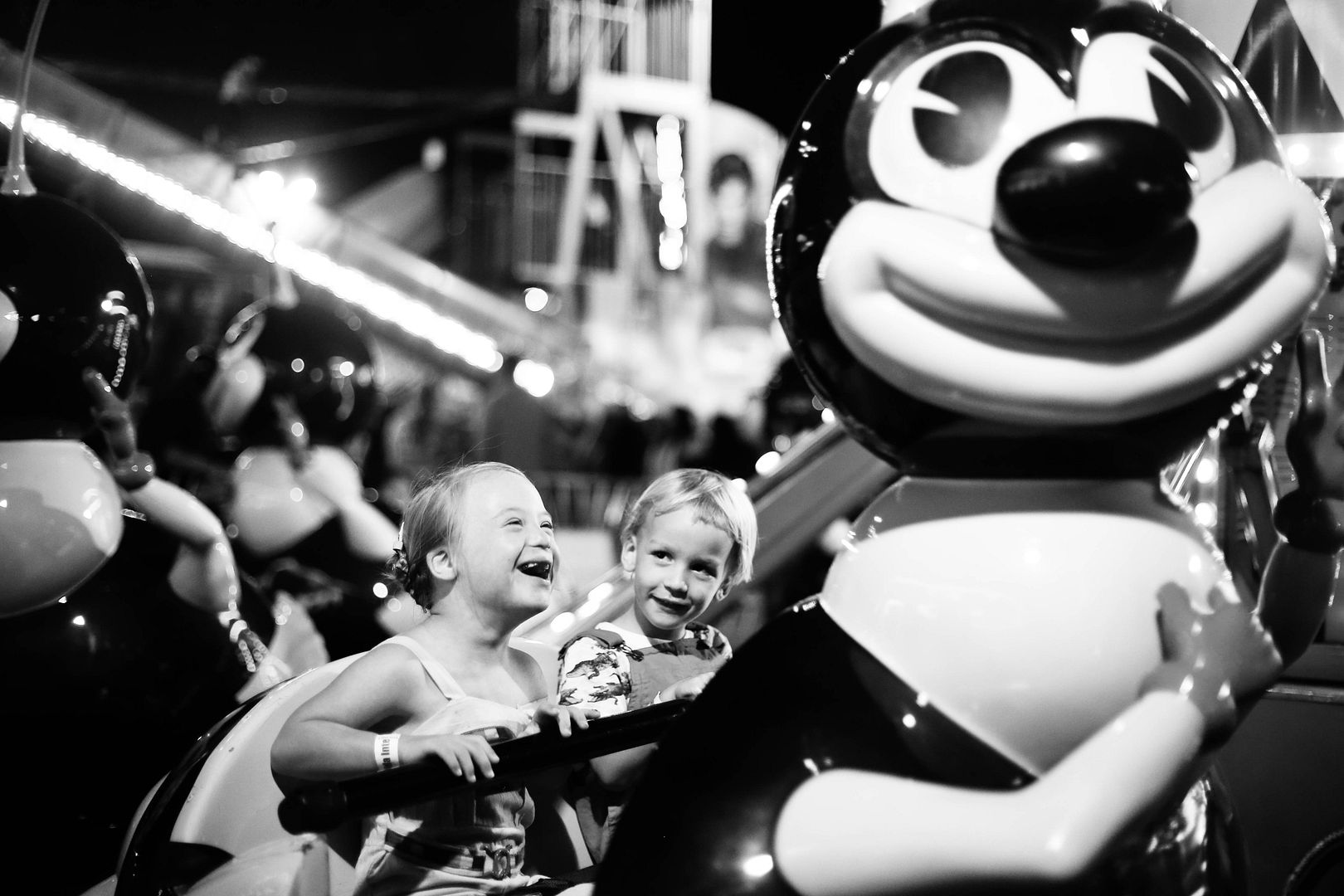 Nothing like a game of Flip the Bottle from the main fair aisle, at 11 p.m.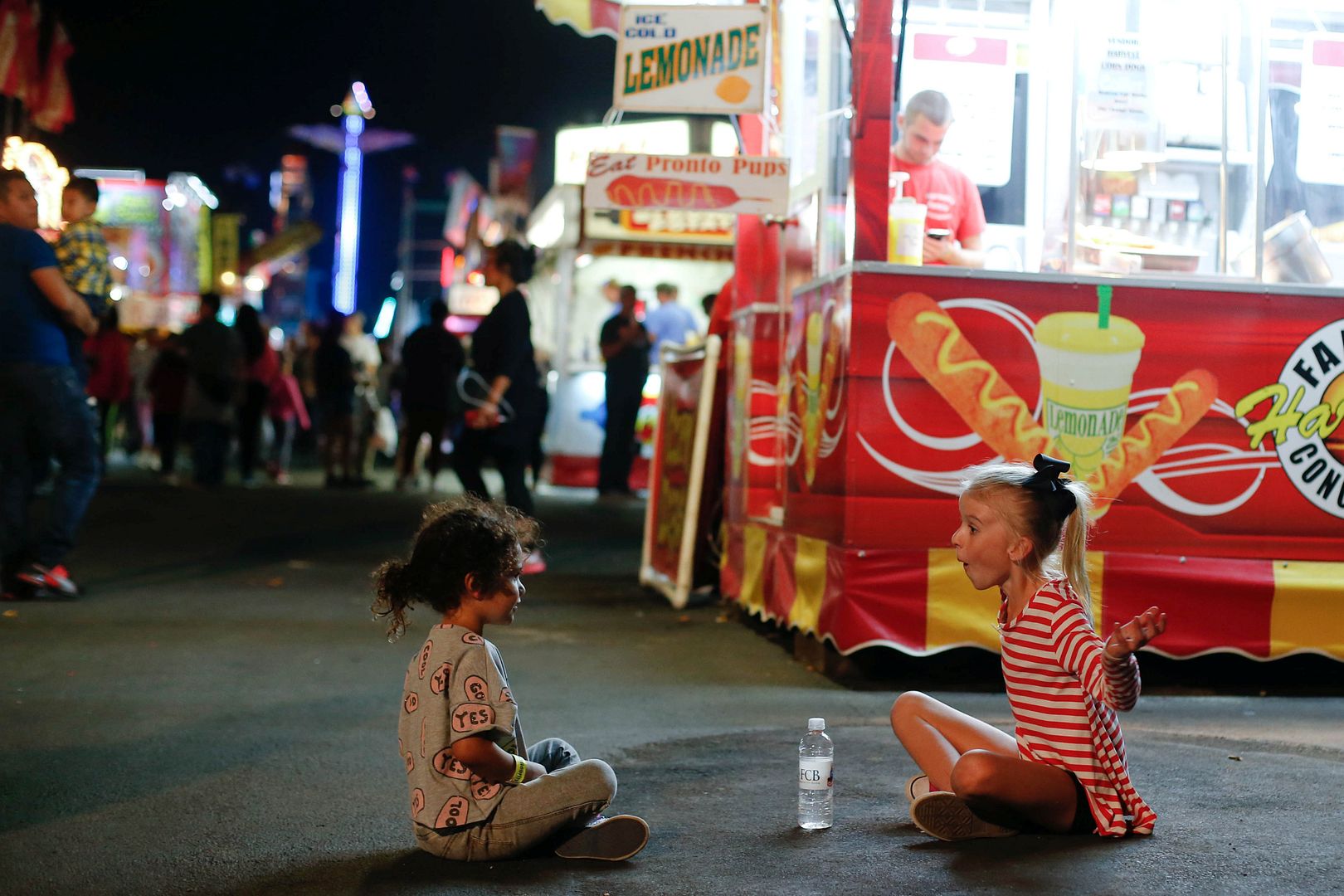 And yes–this bubble maker broke 2 hours after we bought it. But we knew that going in.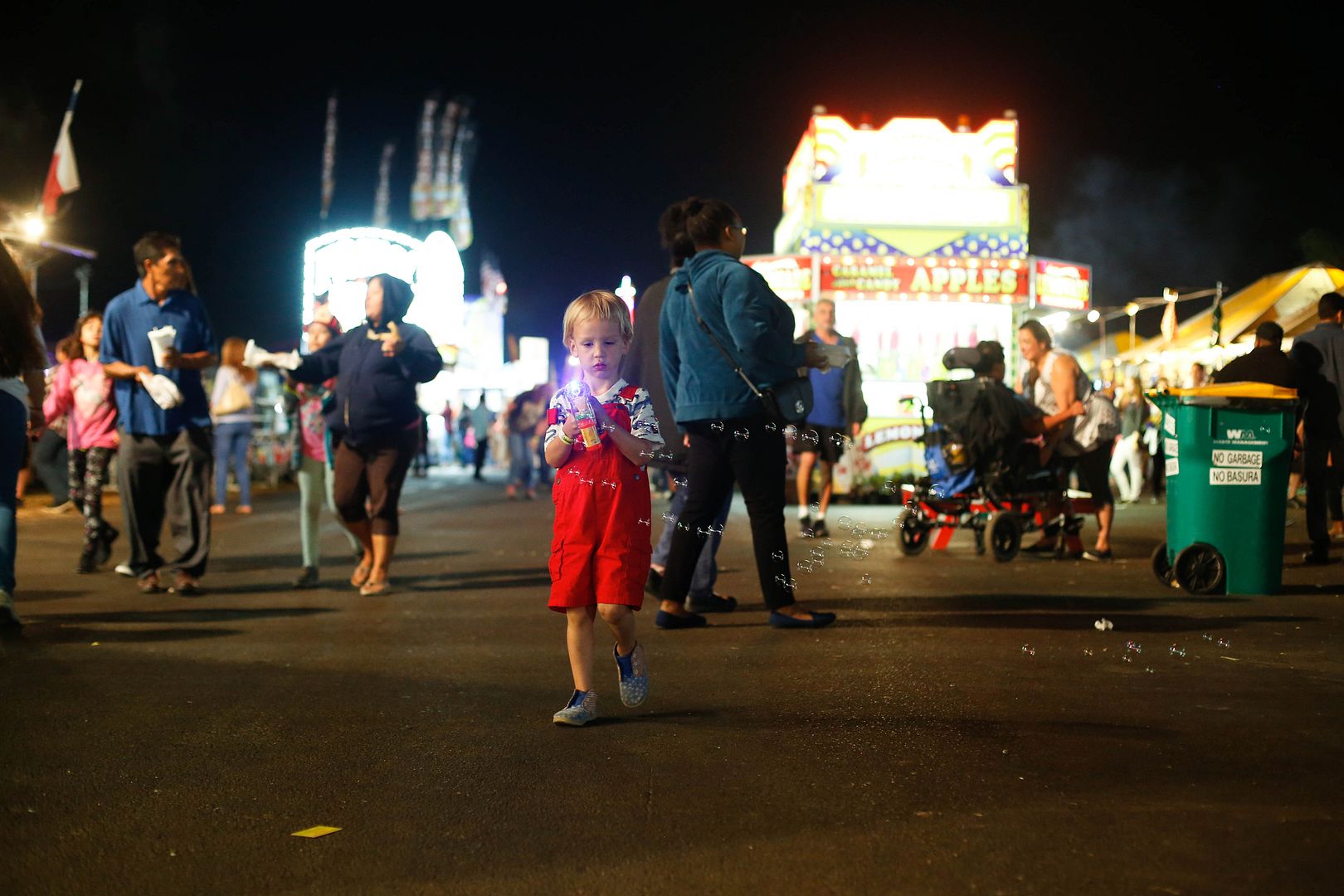 Another year of memories tucked in our fair belt. Happy Monday!