This post is sponsored by SLEEP NUMBER® as part of an ongoing partnership with them to discuss Family & Rest in our home…helping our family be the best they can be.
If you type in "Parenting Advice" in Google, 63,600,000 results pop up, ranging from how to get your kids to stop flushing Happy Meal toys down the toilet to the more important things like how to raise confident, grateful, motivated little people. Over the years, I've stashed away some tried and true advice that has served my family well, but I always come back to the foundation of good parenting: If you want to help your family be the best they can be, focus first on being the best you can be. It is not a noble sacrifice to deprive yourself of rest and care and fun to make sure your kids have it because what they need more than rest and care and fun is you. The best you. The you who follows her passions and makes time for friendships. The you who is fully-rested and wakes up ready for the day. The you who listens to her feelings and responds to them–who's kind and forgiving to herself, who values her body and mind and heart. That's the mom who's trained before her marathon–who's most equipped and ready for little people who need her.
After my third kid, I had no choice but to give up the whole I-can-survive-on-a-few-hours-of-sleep thing. Occasionally, under abnormal circumstances, I'll pull a late nighter, but for the most part, I now go to bed shortly after my kids go to bed. And it makes me such a happier person. When I'm short on fuel, I'm short on patience and compassion which leads to lots of guilt. And guilt drains the compassion and patience tank even more–a vicious cycle of not enough. So, how do I help my family be the best they can be? By keeping my tank as full as possible.
My favorite fuel tips? When I'm feeling low on anything, I can always return to this list to fill my tank.
1. Body Love.
Do something good for your body. A good meal. A run. A healthy smoothie. Remove junk from my diet. Increase water intake.
2. Mind Love.
Mind love looks exactly like body love–remove the bad, ingest the good. I know what works to fill up my brain–poetry books, good quotes, a moving memoir, writing in my journal. Putting my phone away. 5 minutes of meditation. Draw in a sketchbook.
3. Do Something For Someone Else
Make a collage and mail it to a friend. Call someone and tell them 3 nice things you've noticed about them lately. Leave a nice comment in someone's social media feed. Take a friend you've been missing out to coffee–and tell them you love having them in your life. Make a small donation to a cause you love.
4. Pare Down
Do a 20-minute sweep of your home with 2 bags–one to donate, one to throw away.
5. Touch
Snuggle your kids. Hug your husband when he walks in the door. Spoon your kids in bed while tickling their hand. Kiss cheeks.
6. SLEEP. SLEEP. SLEEP.
Climbing into bed and calling TOD on the thoughts, the stresses, the to-do list, the daily routine is equivalent to plugging your body into a power source and recharging. You will wake up with so much more to give. My bed is my sanctuary, and I love it even more now that we have a SLEEPNUMBER i8–my side is customized just for me, and it's the comfiest piece of heaven.
Mama's charge-up list works for the entire family. My kids function best with a consistent rest schedule (we alter schedules for Dash's naps!), and their grumps can always be cheered up with some affection.

(Their favorite pre-bed ritual? Books about themselves.)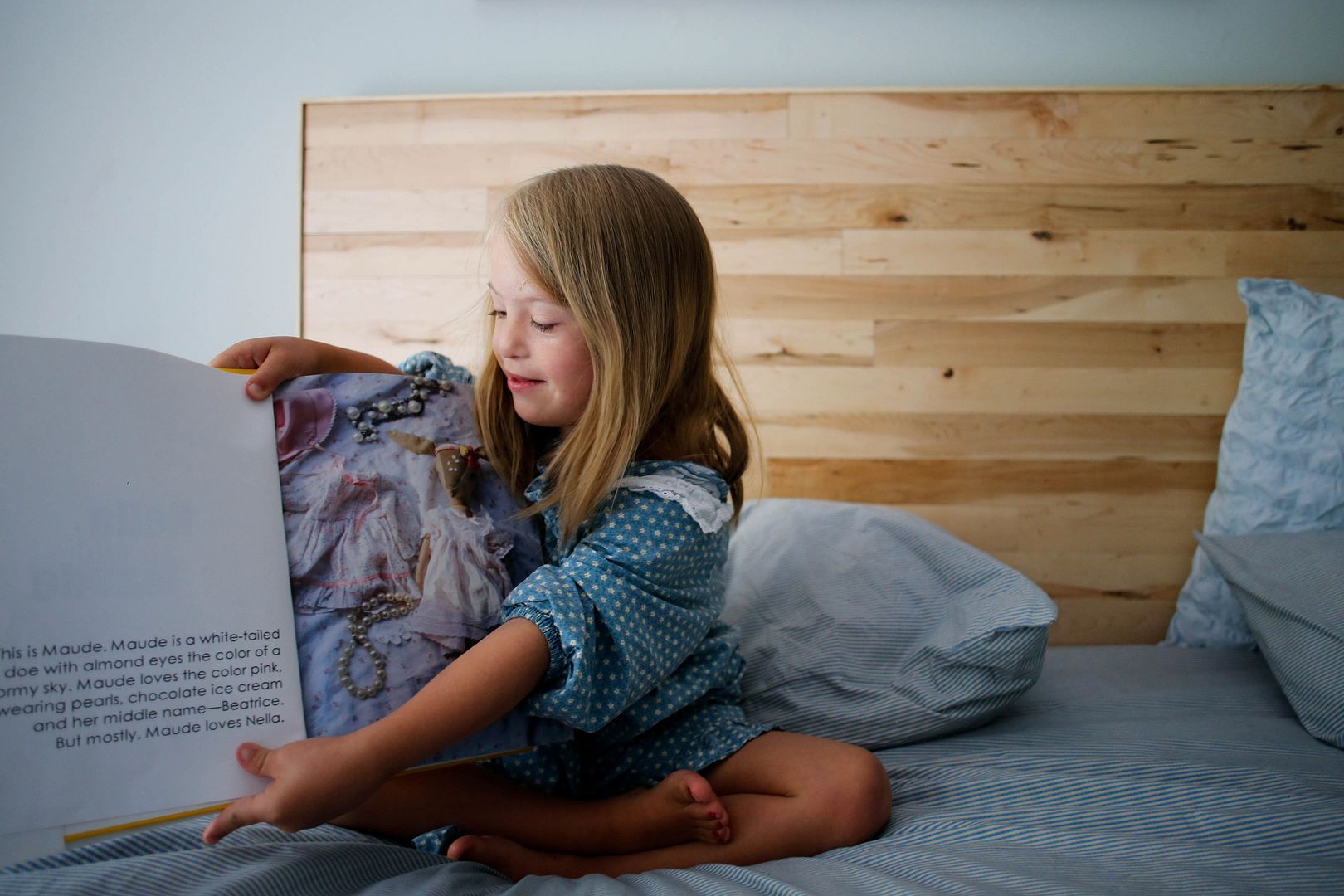 Thank you Sleep Number  for encouraging the important discussion of family rest and recharge. We've fallen in love with our Sleep Number bed which features DualAir™ technology that allows Brett to adjust his side to what his body needs and lets me get my side perfect for me.
Rested, happy mama means I can take care of my family and, er, fish those toys out of the toilet without losing my cool. Click here to find a Sleep Number store near you.