A billion degrees, the thermometer said today. And the day before. And the day before. So when I'm at the park watching sweat-slicked moms pull damp t-shirts from their skin like wrappers off a fruit roll-up, and they're pushing strollers and hauling wagons and painfully smiling through We're-all-gonna-die-on-this-playground expressions, I'm thinking "Oh my God, these people are crazy. Who would go out in this heat?" Until I realize I'm here too, so that makes us all a little sun buzzed.
A thick stew of heat and humidity, the air has been uncomfortably stagnant. Running in this heat actually sounds like relief because at least the motion would provide some kind of air current. Instead, we join kids with red cheeks and sticky foreheads at the park, and I convince Lainey out of her long-sleeve t-shirt and have her settle for a tank top and rolled pants.
We join forces with nature for an afternoon heat compromise of ice cream and cooling storms.
Our Weekend:
Tomatoes. Sliced and well-peppered.
Lavender. Delightfully fragrant and taking the center spotlight at the plant window right now.
Goodwill Finds. I scored like the Knicks this weekend, swiping up a couple fall sweaters, a worry doll vest for Lainey and these $2.50 vintage suede/leather beauts. I'm going to rock them this fall with some tweed.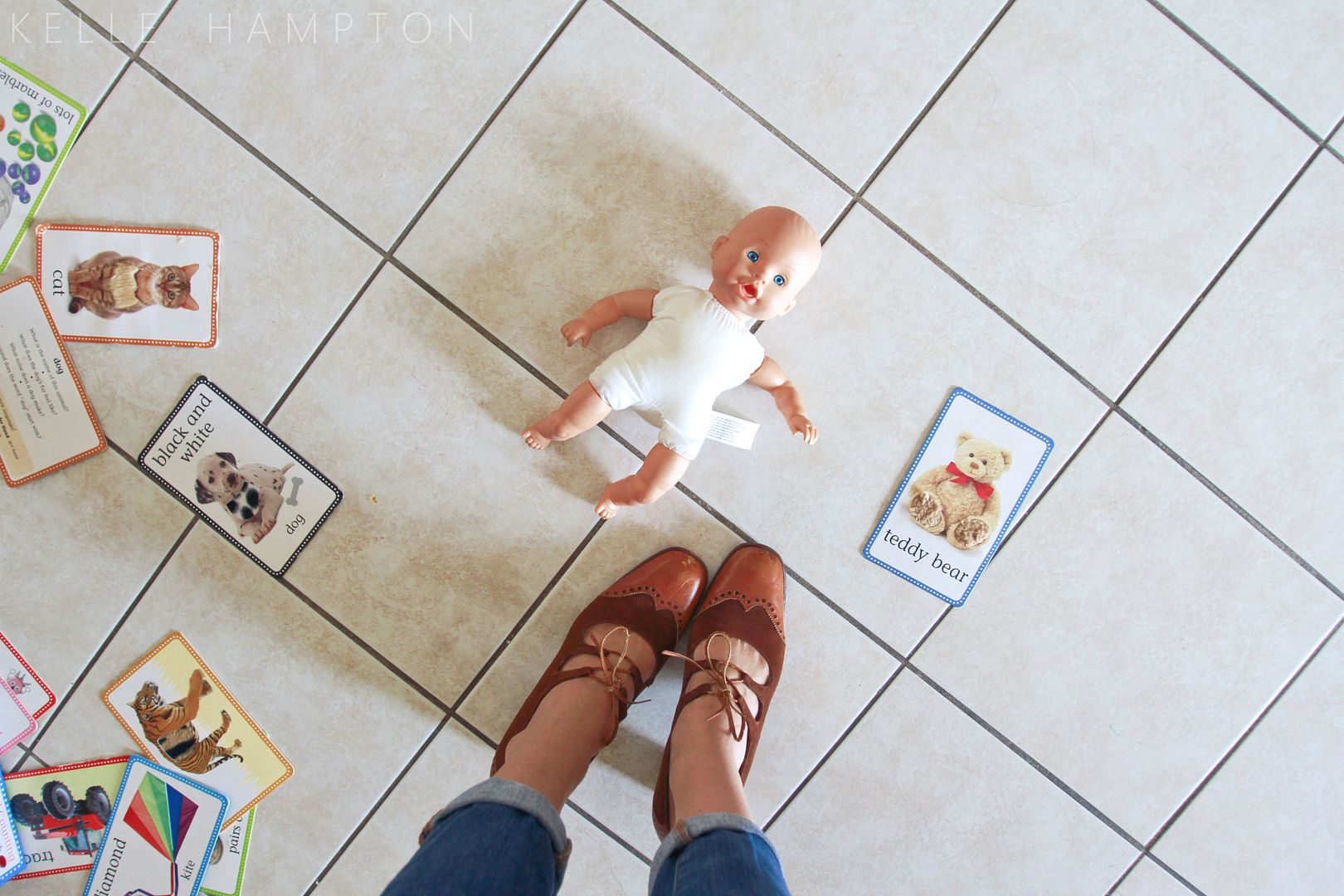 Ice Cream Parties. Torrential rains foiled our Dairy Queen plans last night, so we brought the party inside.

She's asking us to lead her through spelling everything these days. It takes a long time, but she is patient. I spent an entire "relaxing" bath the other night dictating the letters to "Please everybody, I need to tell you that these chapsticks are Lainey's and please don't take them or Nella will take the caps off. Thank you." Every single letter. And God forbid, she flip an "M" into a "W" because she'll get frustrated and start from the beginning again.


Rain Dance. Fred Astaire ain't got nothin' on this.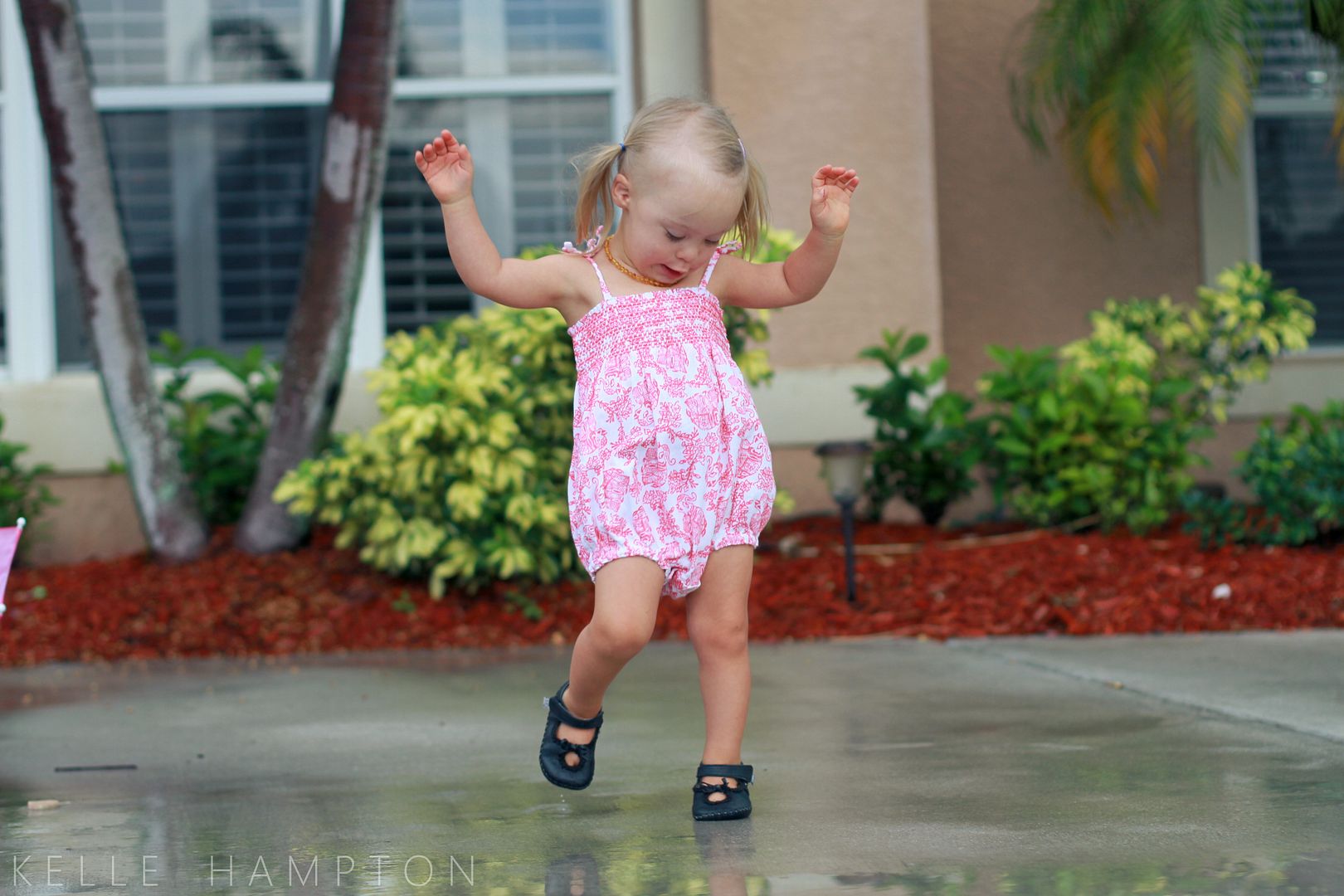 Cats. Lainey asked if she and Nella could be cats today. So I painted their faces, and they crawled around on the floor and meowed and licked their palms. Nella did exactly what Lainey did. Except Lainey didn't fall asleep; Nella did that on her own.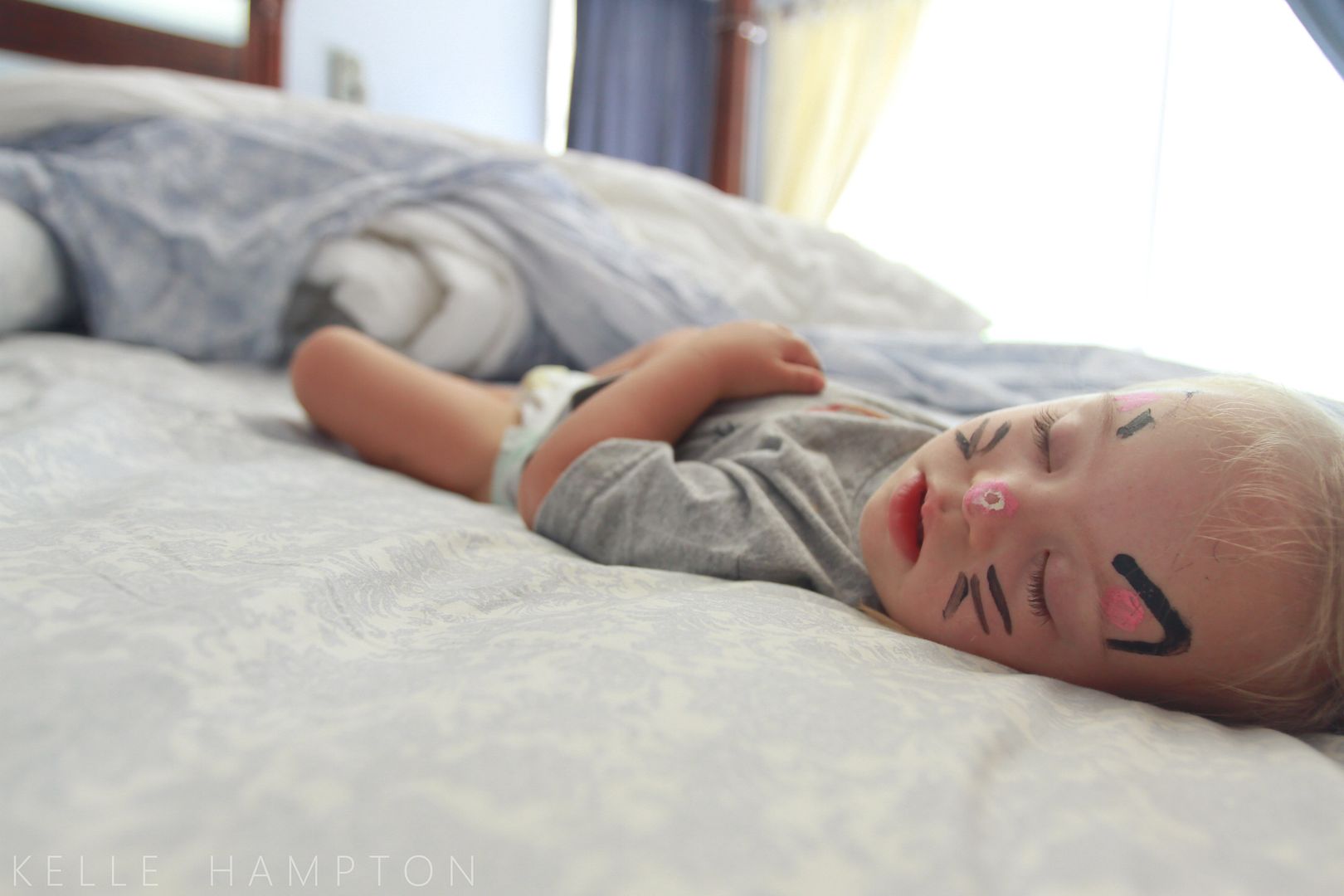 This Crazy Face she's made since she was a baby. She knows it slays me.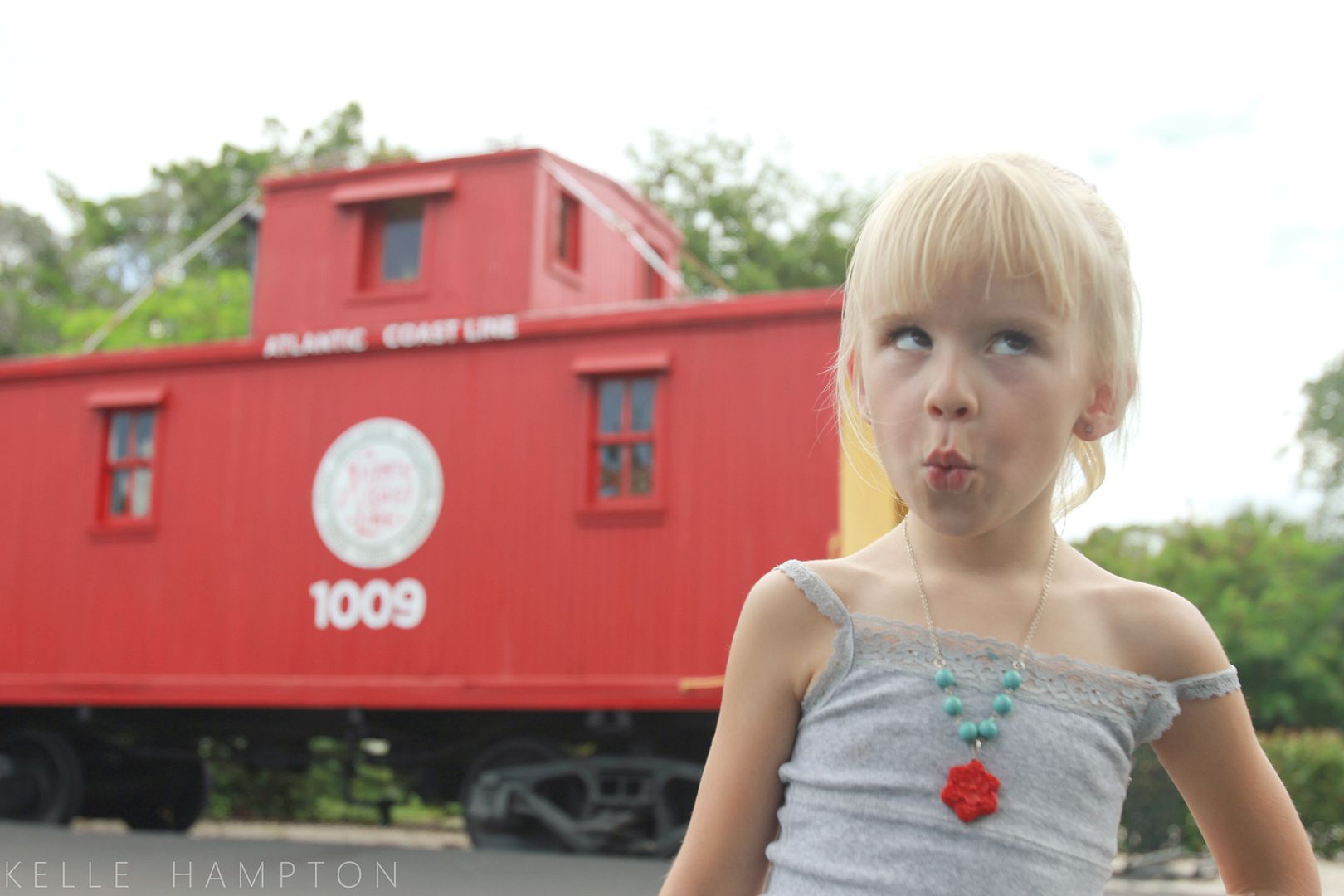 Driveway Duck Feeding.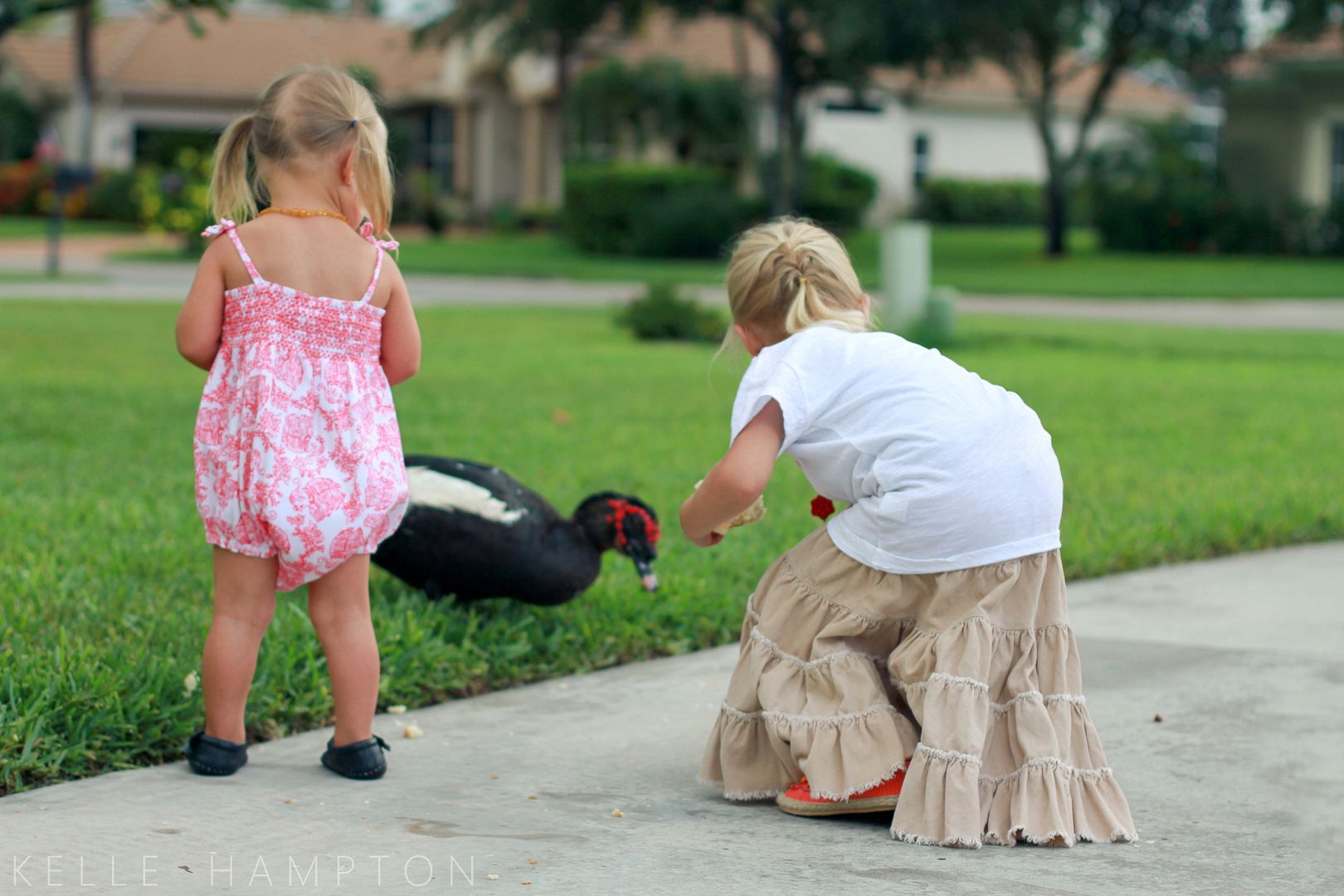 That's a wrap.
*****
Online Consignment Boutique, Dashing Bee, is returning in sponsorship this month just in time to offer readers a fantastic summer clearance sale. From the convenience of your home, you can shop through their collection of gently used, quality brand name clothing, baby and toddler gear.


Dashing Bee offers you a great way to shop for unique, inexpensive clothing for all of your kids. Use Code SUMMER40 for 40% off all spring and summer clothing items.
*****
I'll be over at Nickelodeon's ParentsConnect for a "Rock Your Life" party tomorrow–making the best of the bad moments, moving forward, finding ways to be inspired and passing it on. Join me for some great question and answers and fun giveaways. And virtual air conditioning.
For all those experiencing similar summer scorchers, an icy Cheers! from a chilled glass to you tonight.