I am undoubtedly affected by rain. When it comes in its figurative sense, I say find some yellow rain boots and go kick your heels in it. Literally, however, it makes me want to take a nap. And I've lost count of how many consecutive afternoons it's rained now. Come 3:00, ominous clouds cluster overhead and shadow our home with complete idleness. In the last few weeks, I've started a couple essays, a home project, a closet overhaul, two to-do lists and a new calendar system for activities, but they all remain unfinished thanks to the weather. Any other time I would feel unsettled, but gray afternoons tend to be so forgiving of procrastination.
In our idleness this weekend, we enjoyed:
Saturday Morning Pancakes. Lainey's kitchen independence has taken a leap. She can measure, stir and pour with no help. I also found out this weekend that she can change Nella's diaper, take off her pajamas, redress her in a completely new outfit and do her hair in pigtails, all by herself. And Nella lets her.
The Return to Crochet. It seems very fitting with the rain. And I like the way my brain thinks–or doesn't–while I'm lost in counting stiches.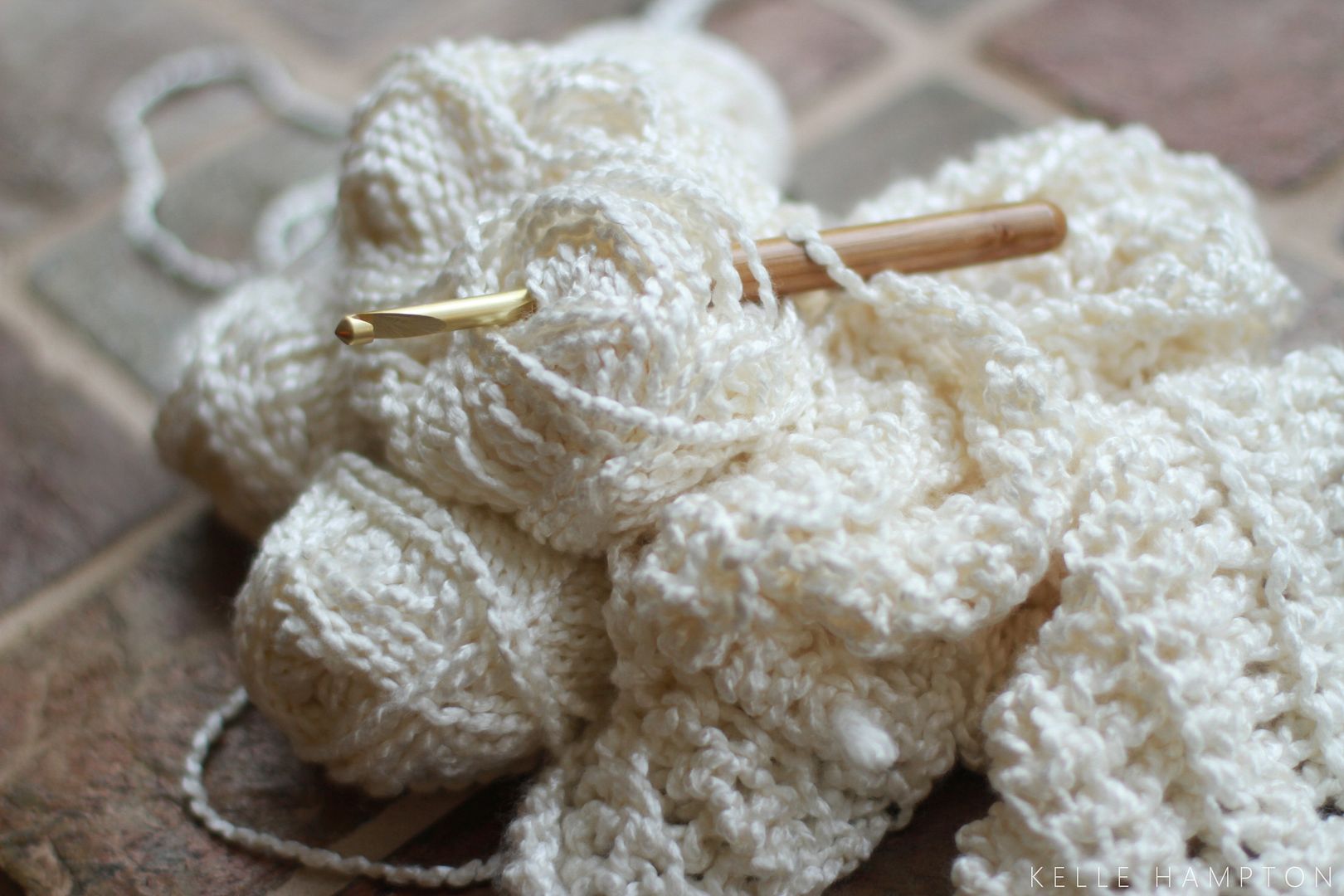 Quiet Time. It's like they just know. As if cued by the rain, the girls run off to find quiet things to do. Crafting and coloring, dolls and play kitchen. Or cutting up strips of paper and taping 100 of them to various hidden locations in the house. It happened.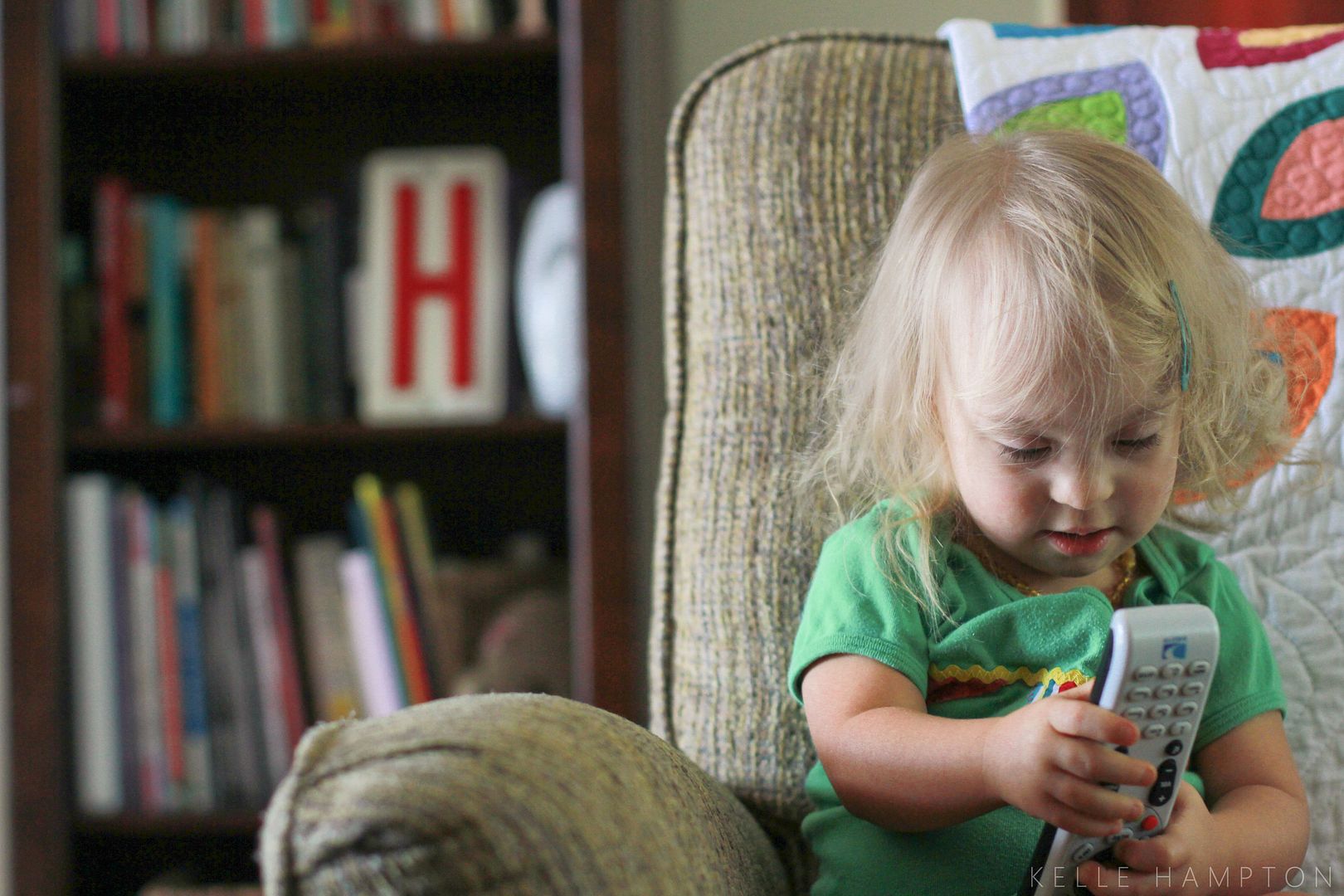 Kitchen Help. My least favorite job happens to be Nella's favorite–emptying the silverware basket in the dish washer. She passes utensils (sans knives, of course) one by one, waiting for us to say "thank you."
Memory. It's not that I let her win. It's that age changes the way you play this game so much, I can't compete anymore. She forgets nothing and doesn't even try to hide her sneaky little "I'm winning" smile as she stacks match after match while I flip over the same cards every time. "You can have one of my matches," she usually finally offers. I remember saying the same thing to my mom when we played this game almost every afternoon while my brother and sister were at school. At least I remember that.
Rainy Crafts. With a coupon, we scored this soft doll for under $5. I sewed on some yarn hair and Lainey painted her a face this afternoon. Her name is Kate. She has some bald spots. And a wonky right eye. But she fits most of our doll clothes, and Lainey loves that she "made her."
Light Search. Weary of gray, I've been chasing good light this week. Opening blinds, pulling back curtains, heading outside anytime the sun sneaks a sliver.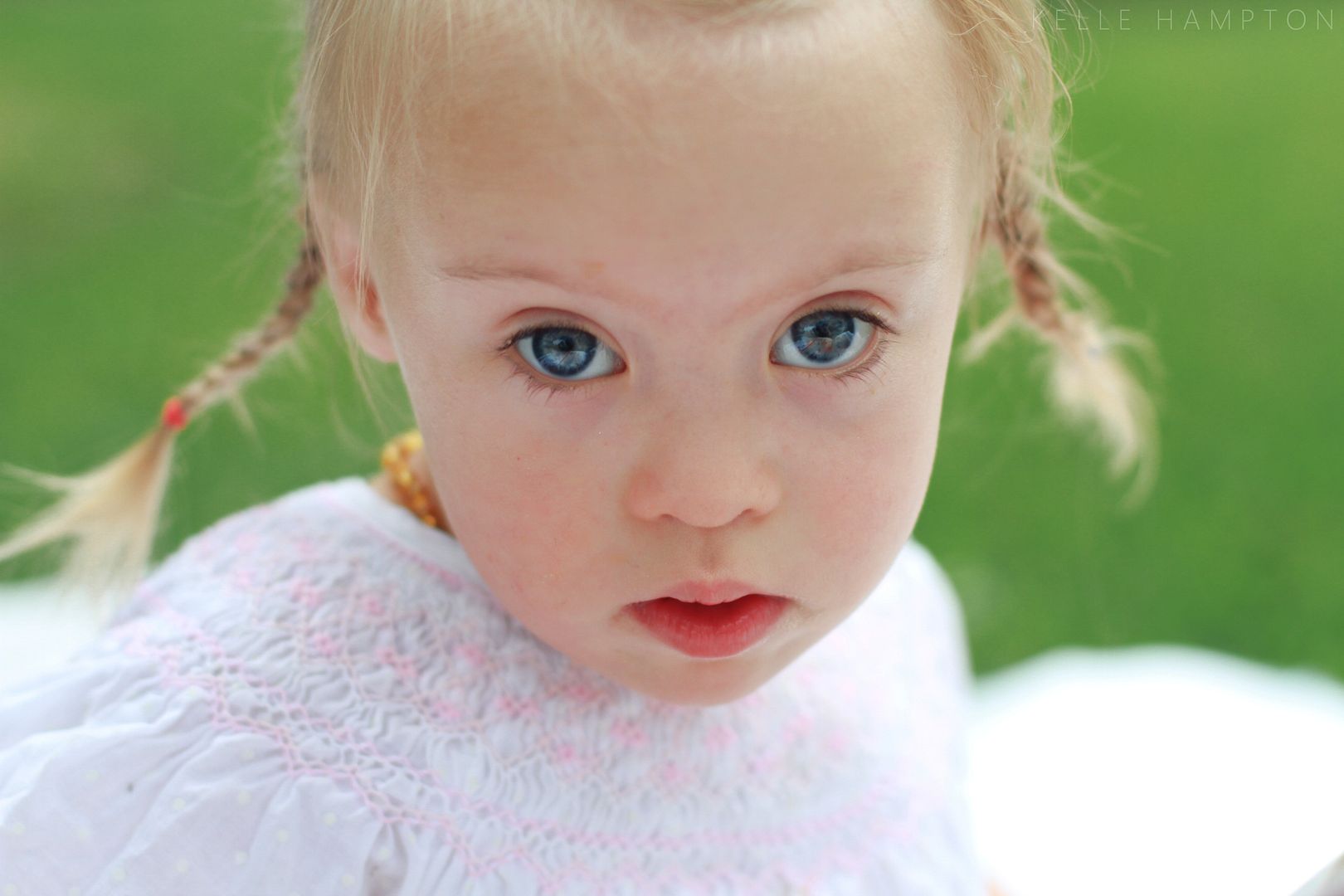 I need light.

Endcap Dance Parties. We can't pass a CD song sampler on an endcap in any store without Lainey stopping to push every. single. button. We have to dance to each song and only Lainey can change the buttons. Ocean Calm, Backyard Barbecue, Zen Spa, Celtic Favorites. I know them all now.
Puppets. Nella's diggin' puppets lately. This one was Lainey's when she was little, and Brett does a mean puppet show with it–funny voices, dancing, believable movements that make it seem totally alive. I can't compete, so I just cover his eyes and say "Boo." And then the kids look at me blankly, like "not funny, try again."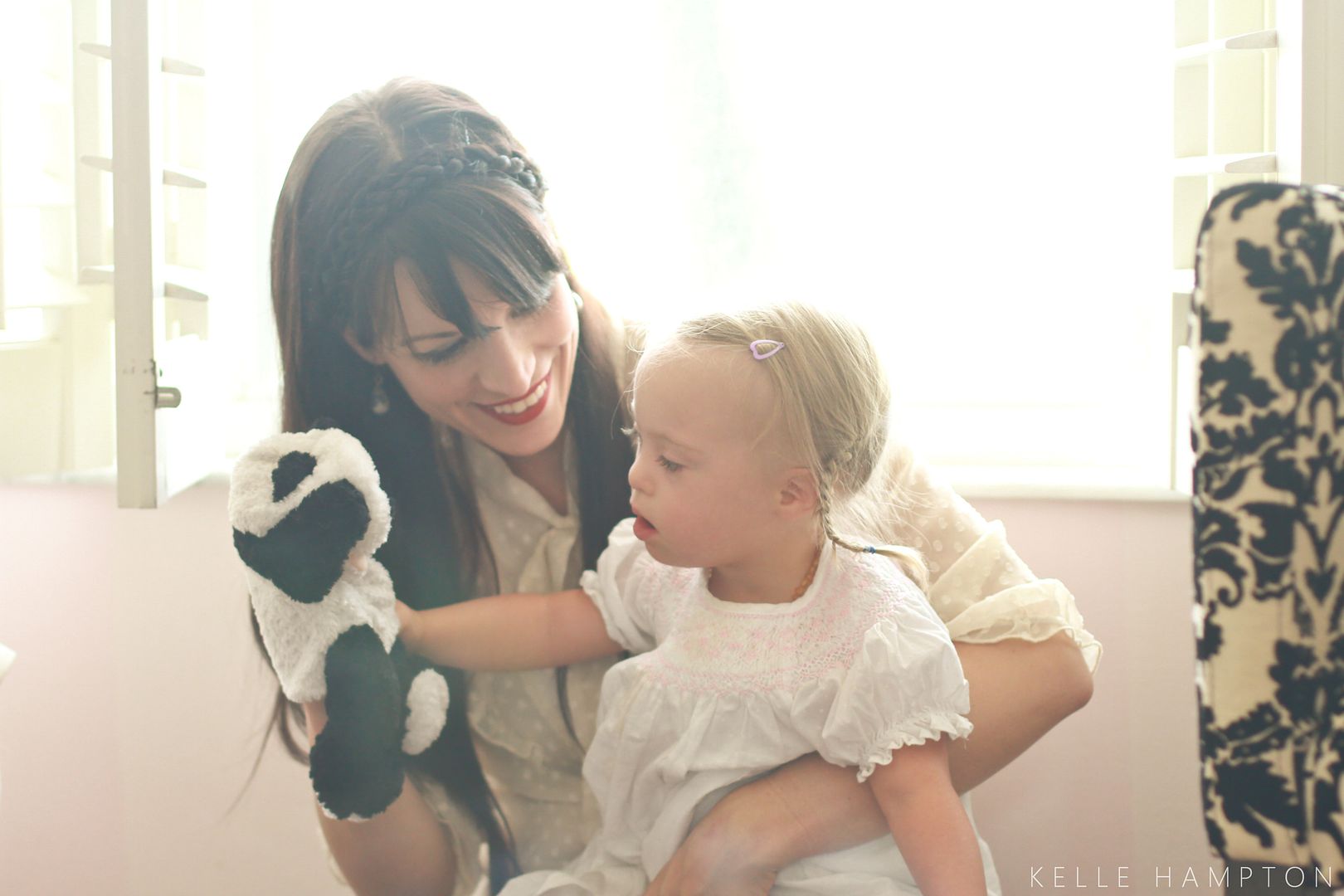 I will finish the essays soon. I will complete my home projects, finish my closet, unravel some deeper thoughts and put them into words soon. But right now, it's raining. And unfinished seems a perfectly good place to be.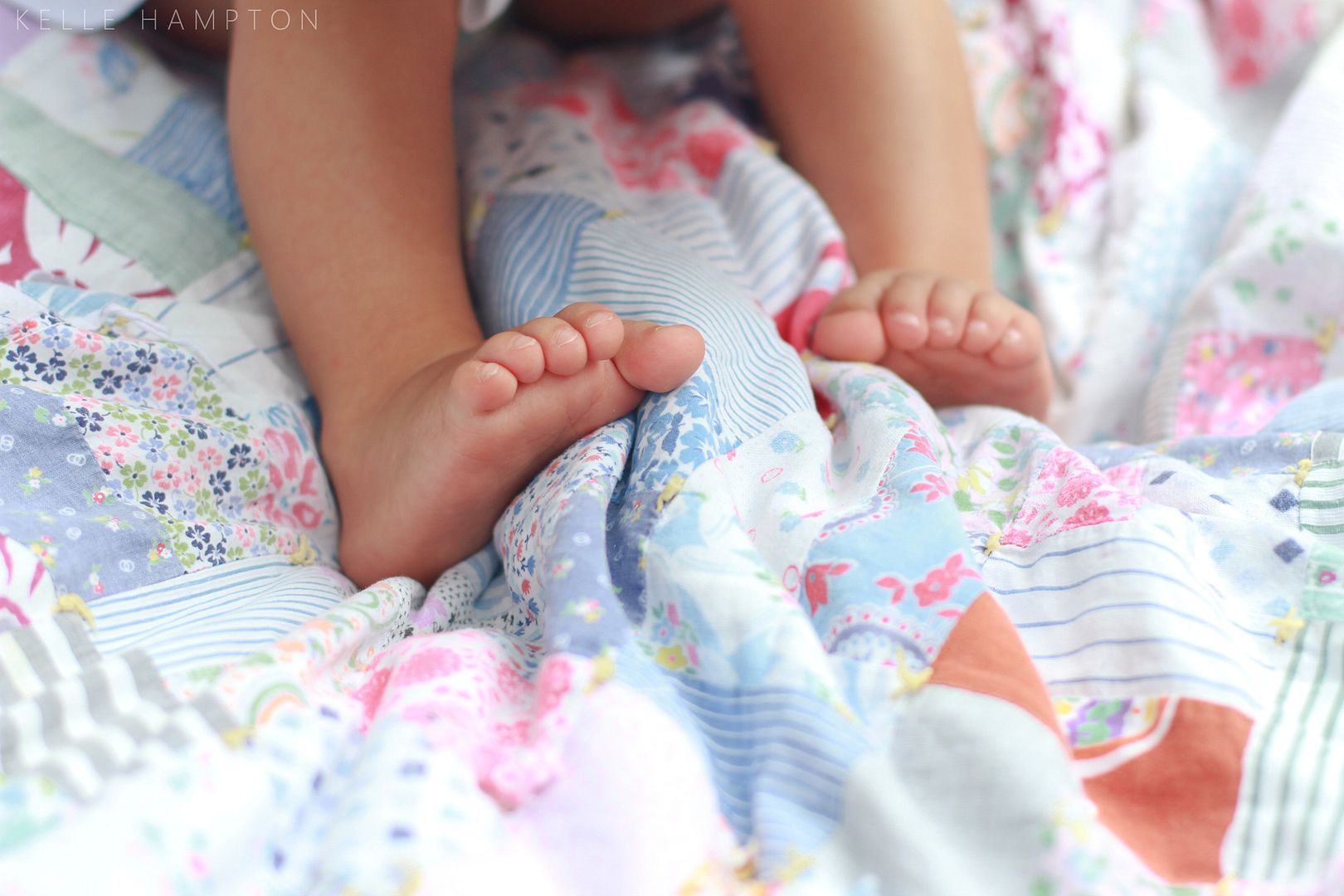 *****
Welcome back to a past favorite sponsor, SweetSeat. After searching to find a high-quality, long-lasting, small-footprint booster chair to replace their clunky high chair, the family behind SweetSeat chairs decided to make their own. Each SweetSeat is handcrafted on the family's San Antonio farm with help from their three small sons. It's a perfect space saver once your child is old enough to sit at the table (Nella does just fine), and it's easy to clean. We love that our SweetSeat is portable (we've taken it to friends' houses, restaurants, the beach) and allows the girls a comfortable close spot at the family table.
Check out the selection of gorgeous prints:
Use Code KELLE for 10% off your SweetSeat order.
*****
What are you enjoying?