The grass seems lusher. The sky seems bluer. And, as the barbeque smoke from the neighbor's grill wafts slowly through our yard, it is official. We have sprung forward. In more ways than one, but tonight in its literal sense…in that blessed time of year when the day is stretched for one more hour of light. One more hour to pitter patter the bottoms of our blackened feet in the driveway, waving to neighbors, joining the boys for an impromptu game of basketball, or watching as our blonde one screeches with delight, speedily pedaling her scruffy little bike as wisps of that feathery head dance in the wind.
We don't wear shoes much from here on out 'til December. I used to get all mad mama with the dirt we brought inside to the tile…but then I got real. It's a lost cause, and besides…bare feet and spring are like ice cream trucks and summer. Just complete symbiosis, that's what.
The week ended on Friday with this grayish sky and cold, lonely air and rebirthed on Saturday with sunshine and dewey grass and that March scent of spring. I felt like I was eight years old again when, in Michigan, the beginning of spring meant packing up the snowpants and digging through the closet for my purple jelly shoes, even if there were still snow leftovers on our front yard. We did't care. Spring meant Joyce Moberly's mom was going to bring over bags of their upscale hand-me-downs from last summer and my sister and I were going to dig through it and fight like wild dogs over who could get their hands on the Esprit stuff first. Spring meant my brother would start mowing the lawn again and we would smell the rich scent of cut grass. Spring meant my sister and I were going to get ridiculously decked out in our Easter finest from those cheap woven plastic hats and new white tights right down to the polyester lace gloves. Our old Easter pictures look like two badly dressed middle-aged women, except I always had chapped lips and too-short bangs. Why my parents didn't just stop with a cute dress, I'll never know. We had to go for the topper. With hats. And patent leather shoes. And gloves. And strange matching miniature purses that we had nothing to put in them…except Bonnie Bell chapstick.
Regardless, an up-north spring is nothing less than revival, its first rays of sun and buds of crocuses and jonquils like sudden bursts of heart rhythm on an otherwise flatline screen. Life. Breathing and birthing and promising so much more. And although we, unlike so many others, get to enjoy warmth and beach and sandals for most of the year, I can still feel it come March. The anticipation of life. Zealous, colorful life.
We celebrated this weekend with our nothing-more-than-ordinary weekend…just the way we like them.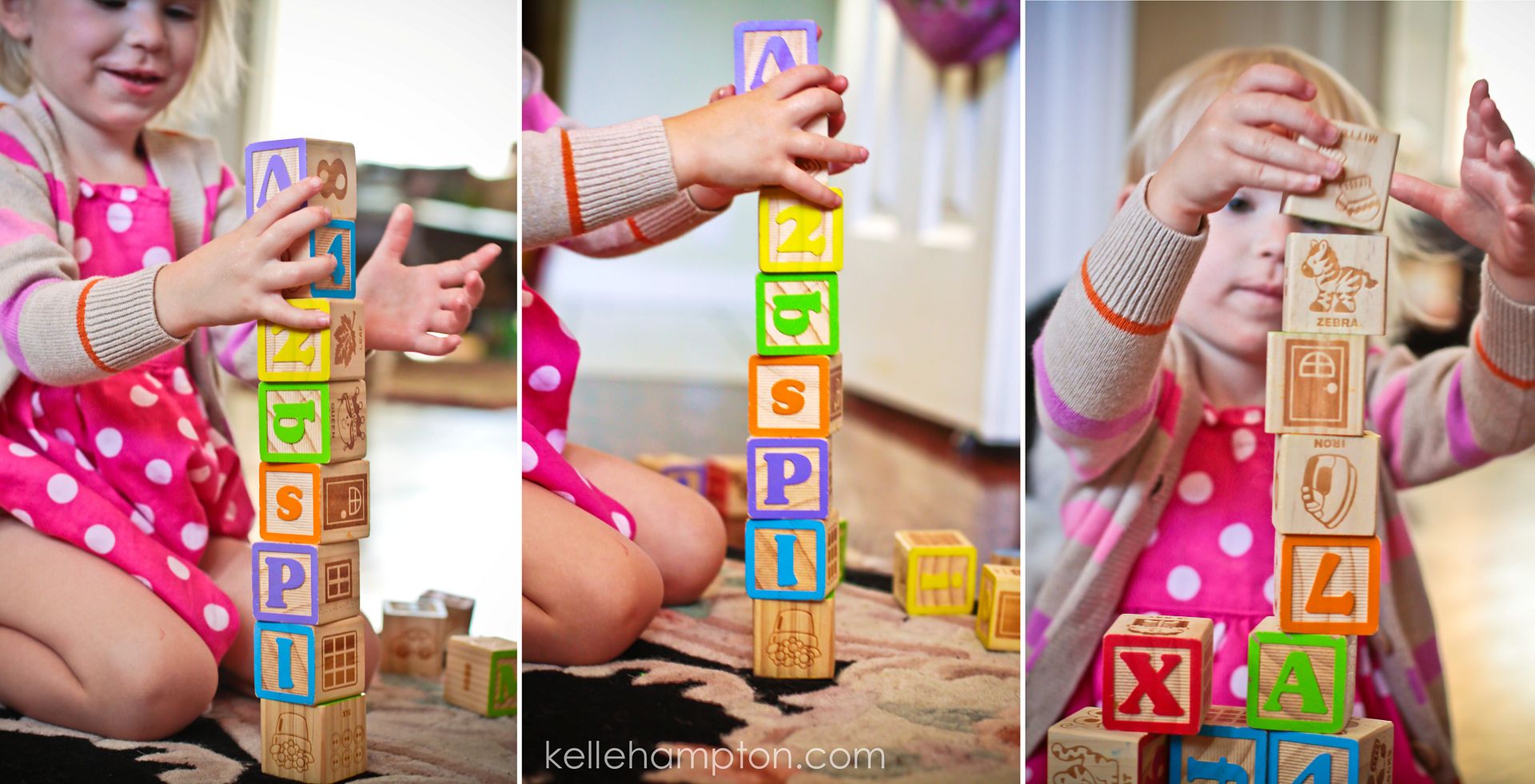 And the return of the garden hose. She's flashed more grins and expressed more giggles over this silly hose than any Fisher Price or Playscool could even hope for.
And Mama loves her some spring inspiration.
A) Crafty baking. Especially when no oven's required.
So, today we tossed some marshmallows and butter in the microwave, threw in some shredded wheat squares, placed a few Whopper eggs, and voila…spring birds' nests.
I'm thinking, with some pink and white "eggs" nestled in there, this would make a nice garden fairy treat for an upcoming birthday. Which, by the way, she's invited every person she's talked to the past two weeks. Everyone. The UPS man. You comin' to my birthday party?
B) Spring Make-up. I'm a MAC junkie. I drool over that inticing pallette of eyeshadows on their display counters and I want every. single. color. It's like telling someone to choose a favorite color from Crayola's 96 crayon box. Not possible. Especially when they have super cool names like Goldmine and Paradisco. And then they take advantage of your happy-go-lucky spring-is-in-the-air mood this time of year when they launch these succulent lines of fresh pinks and juicy peaches and, I'm just a big fat sucker for pretty make-up lined up on department store counters and the pretty girls that sell them and tell you you'd look fabulous in Pretty Plush.
Which is why I love their Back to MAC program because, when I'm yearning for Pretty Plush, I can dig through my cupboards at any time and find some old shadows Lainey's dug the bejesus out of and, if you bring in six old containers, you get any eyeshadow, lipstick or lipgloss free.
Meet my new lipgloss…"Prrrr." It's very spring. And was very free…two things we like.
C) Our Yard. We live there this time of year. Picnics. Bikes. Reading books on blankets and riding trikes in princess dresses. It's all good.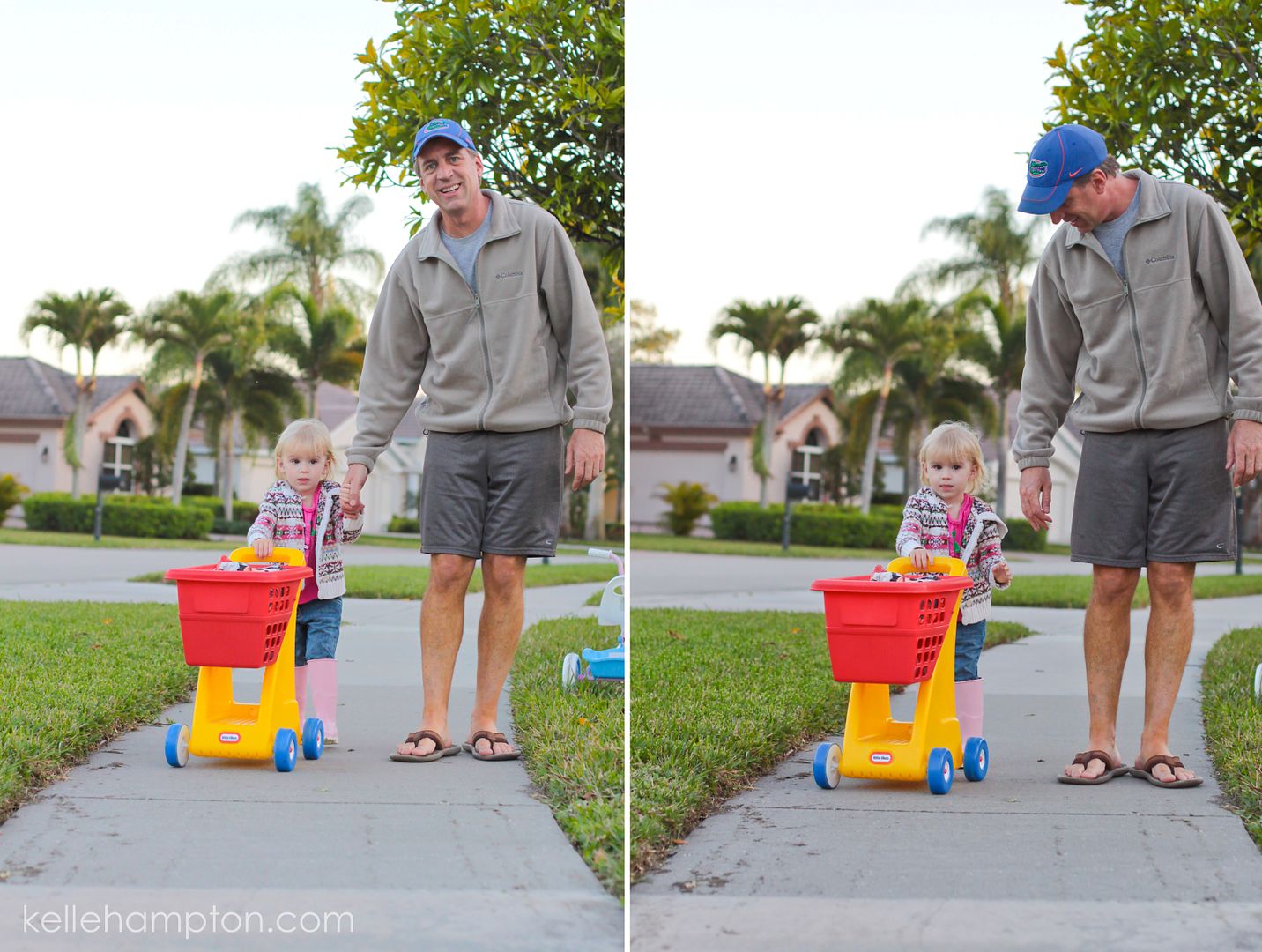 I laid in the grass Saturday afternoon and just watched the Nellabean stretch out on her blanket.
And, I have to say, one eye peeking out at me is even cuter than both. She was pooped and didn't have the energy for a full head stretch but wanted to still let me know…
…Hey, I see you.


But two eyes is pretty cute too.
There have been a lot of photography questions lately, and I think I'll have some upcoming posts answering a lot of these and perhaps some fun photo challenges to come. Taking pictures of our life is such a passion for me and viewing life "through the lense" certainly adds to that whole high-on-life thing and having a story of beauty to look back on years to come, so…when I know how much it has enriched my life, I'm only eager to share that in hopes that paying it forward will inspire others to find this same joy.
My camera/lense/editing answers can be found on this post.
As far as editing my photos, I like quick edits. I take a lot of pictures and don't have time to spend a huge amount of time on each picture. And, while I have found some great editing tricks, editing and cameras and technicalities can be so intimidating. I passionately believe that a beautiful photo comes from the heart…passion and love and wanting to capture beauty but not trying too hard. I taught myself most everything I know and did so not because I wanted to do it professionally but because I wanted to capture the beauty I saw in things that inspired me. And then I had kids and…well, hello. It never ends. The professional part just kind of fell into place and I can pick and choose how much time I want to be away from the girls. And, I guess what I'm trying to say is…for so many that have expressed a desire to take better pictures of their kids or document like this… …Do it. Do it today. Start small and grow and, I promise, you will be better for it. And your babies will thank you someday.
Just a couple before and after basic edits from today:
More to come on quick, basic things you can do to your pics. And I'm not an expert…I'm just someone who loves pictures. Like art.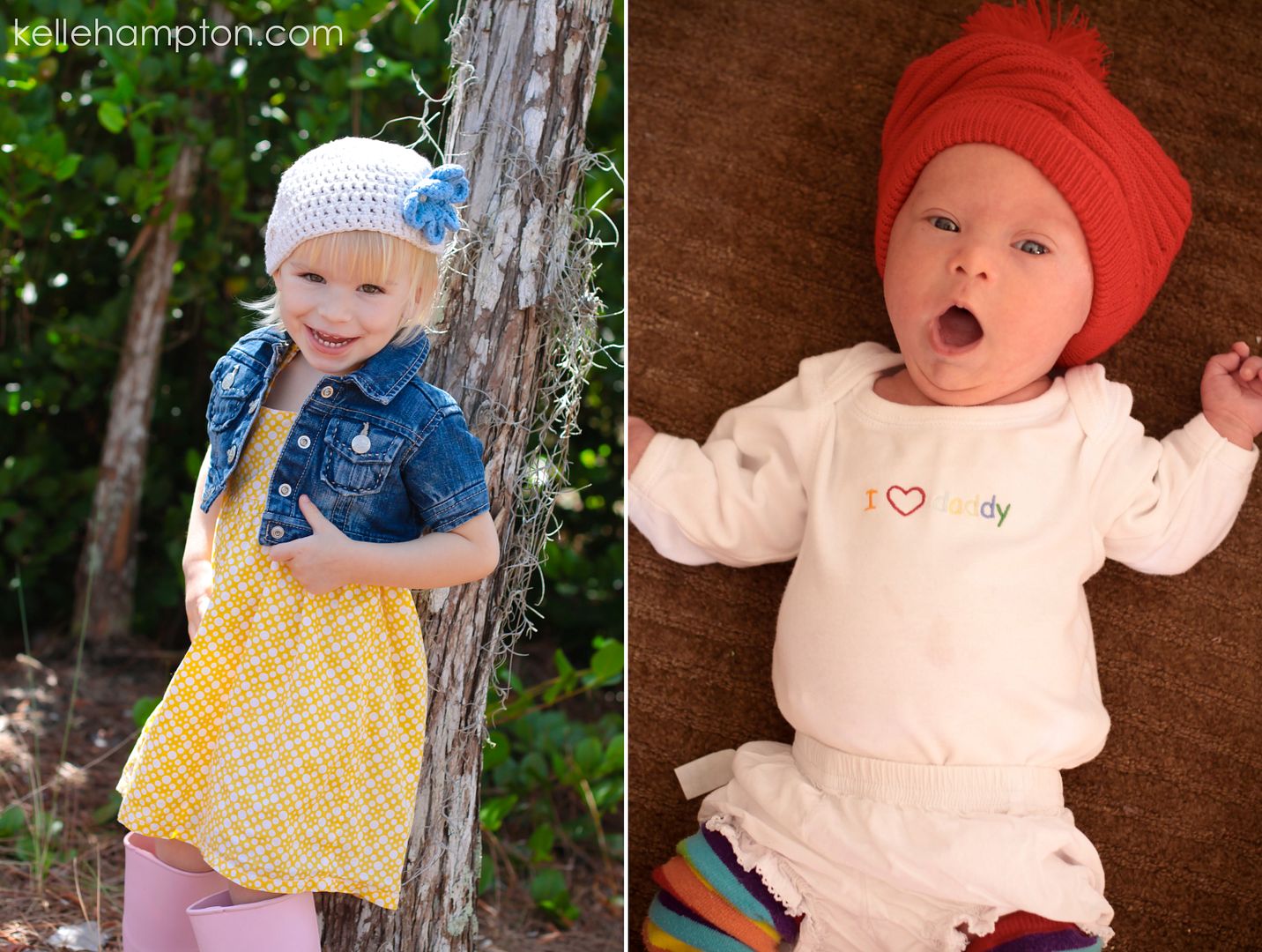 This spring thing has me completely inspired. Maybe I'll even, God forbid…clean. Because my catch-all counter is so covered with the most random junk, it looks like a garage sale. I swear, at this very moment, lying across the three-foot stretch is an extention cord, a roll of tape, two barettes, an oven mitt, a card from last Christmas, a phone cord, a broken pen, a stale Jolly Rancher and a maraca.
Swear.
It's late…the hour has sprung forward. But that's one hour closer to my blessed coffee hour tomorrow morning. Looking forward to my steamy cup already.
And, as a reader just commented (see, I do read them all…I really do! I've smiled so many times reading your words and looking at your families too!)
"…when almond eyes are smiling, the world is bright."
My precious big girl shared her puppy tonight…just nestled it right next to her sleeping little sister and then walked away.
~love. -k
Two quickies…
a) The interview is on CNN International (CNNI) Tuesday at 4 p.m. Eastern (I think the actual interview doesn't air until 4:35…and it will be live). If you don't get the CNNI channel, it will be available online soon after here.
b) The camera strap, for the many who've asked, is called Capturing Couture, and their site can be found here.