We traded naps for the beach this afternoon.

Loving this song: "Something Good Can Work" by Two Door Cinema Club
*****
Friday Photo Dump: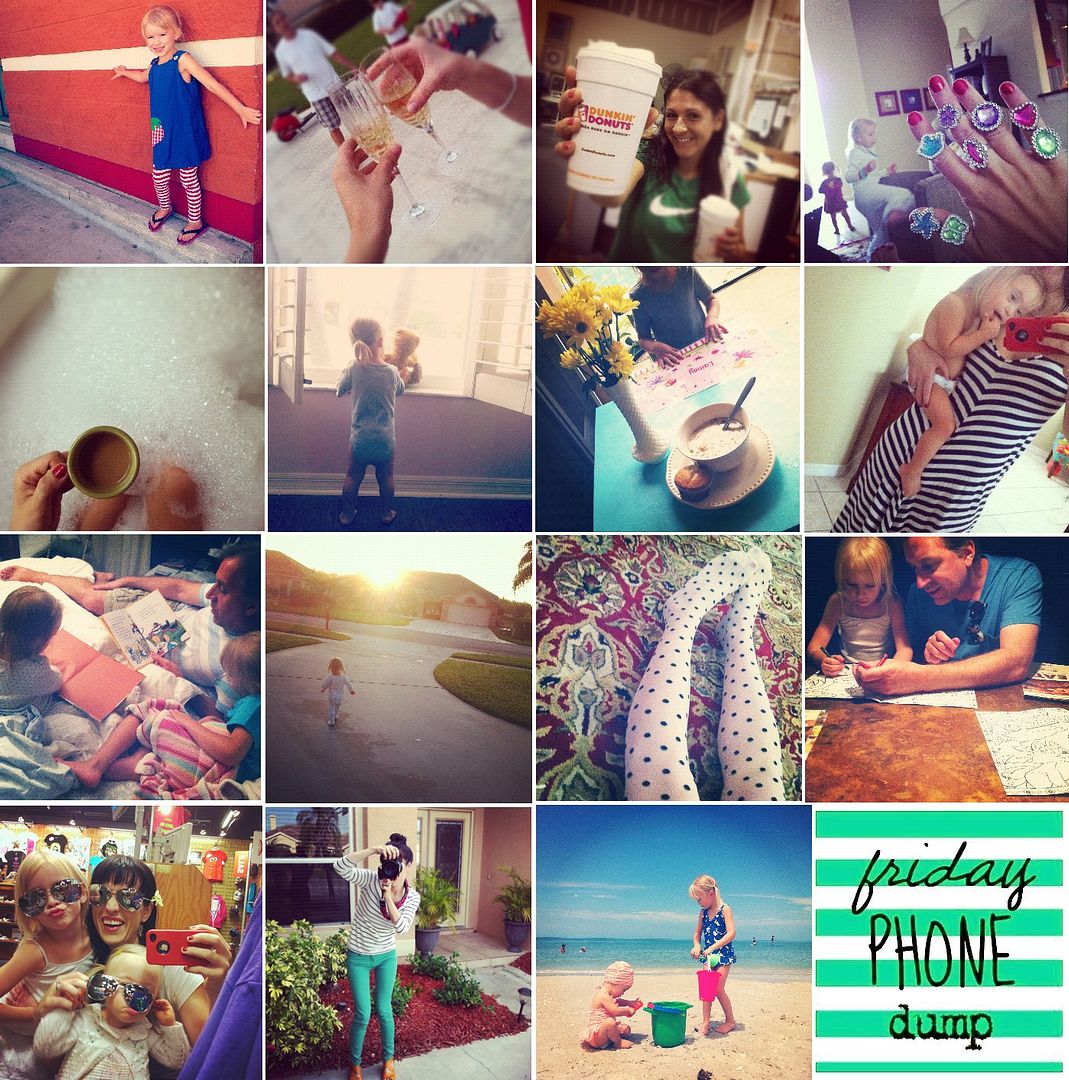 Friday Phone Dump photos are taken on the Instagram iPhone app (free) and dropped into a 12×12 collage using a photo editing software (Photoshop Elements works). I am @etst (enjoying the small things) on Instagram if you want to follow the feed.
*****
It has been a few months since I made mention of Nella's 2For2 Fund, a fundraiser for NDSS that we set up in honor of Nella's 2nd Birthday. The fund logo has remained on my blog and many of you, including sponsors, continue to contribute. Since Nella's birthday in January, more than $5,000 has been added to the fund. Wow…and thank you.
I raise this point because I was excited to hear about a new online program that NDSS just launched for fundraisers like me. I value all that the Down syndrome community does to raise awareness and funds, especially through special events and campaigns, but I have always been the type to do things on my own time and in my own way. This program is aptly named NDSS Your Way for that very reason. They are seeking independent fundraisers who want to create a customizable web page in one of three categories—Compete (Team NDSS), Celebrate (NDSS Celebrations) and Create (NDSS New Ideas)—no matter which category you choose, your personal page can pay tribute to someone who inspires and motivates you.
Many of you have already taken the extra step – you are also bloggers and you designed your own fundraising campaigns for NDSS in honor of your child, sister, niece or nephew. I admire all of you and I am so happy we are in this together.
As NDSS said in their recent e-news announcement about NDSS Your Way — run a race, host a block party, plan a dance marathon, grow a moustache, climb a mountain – however you choose to do it, do it your way and do it for Down syndrome!
Also, check out the NDSS Your Way Pinterest Board.
*****
I have a little Mother's Day contest brewing for Monday. It involves your stories. Stay tuned. Stay classy. Happy Weekend.
Here's a fun one: In the spirit of Ron Burgundy, if you were a news anchor, what would be your corny sign-off?
Mine? Be kind. Be yourself.
And then I would aim my pointer fingers at the camera and make that clicky gun noise with my tongue.