It's Day One of the Great Home Purge, and I already dodged the first bullet: the "Come Have Fun" text. This is the most dangerous of Home Purge enemies, and if I was really smart, I'd just put my phone away so I was unaware of any and all weekend brunches, trips to the park, notifications of 75% off all-my-favorite-things clearance sales, and invites from friends to come do something far more fun than sort through my pots and pans cupboard.
But no, I am strong.
The second dangerous Home Purge enemy is finding something really cool I forgot about and letting it take precedence on the priority list. Like say I'm cleaning out a linen closet, and I find a box of photos and, instead of completing the linen closet and moving on to another closet, I redirect my attention to the photos and spend the rest of the day arranging ten-year-old photos in chronological order and Googling acid-free album pages for which to store them.
The third Home Purge enemy (oh, this one's a doozy) is tricking myself into thinking I need a little inspiration to clean, so I tell myself I'm just going to make a quick trip to Homegoods to buy a pretty dish towel or maybe Anthropologie to pick up that wild honeysuckle candle I've been sniffing the last three times I was in there. And I convince myself that I cannot begin to clean until I have something to make me want to clean. So I leave the house to buy a dish towel or a candle and I come back four hours later with the dish towel and the candle and a new shower curtain and cool measuring cups and, most importantly, storage bins because surely they're going to magically organize everything. Except I'm tired after all that shopping. So I light my new candle and lie down.
But no, I am strong. So strong, that I am, in fact, going to cut this post short so I can clean. I'd much rather write than clean. I actually considered redesigning the look of my blog today, because anything sounds more fun than purging.
But no, I am strong.
Heidi just invited me to go antiquing.
"No, I'm cleaning," I answered robotically (it was the hardest thing I've ever done).
"Wow. You're blowing me off," she answered. "You're good. You're really good."
I am so strong. I'm doing this.
*****
A few bits from the last couple days:
Brett and I took Nella to have lunch with Lainey yesterday. Instead of eating at the picnic tables outside with just us, Lainey asked if we could join her friends. I love that she wanted this.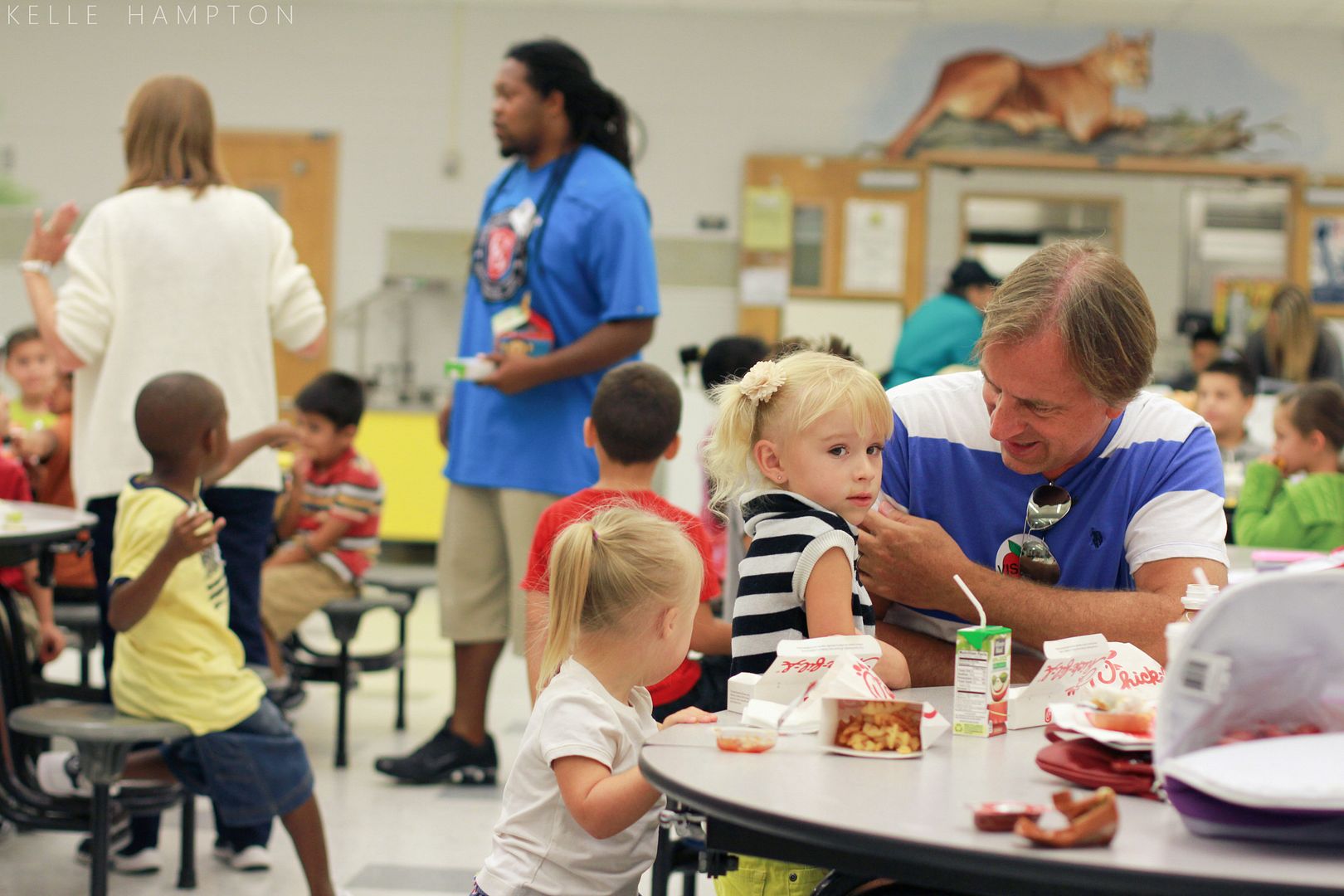 And then she proudly showed Nella around.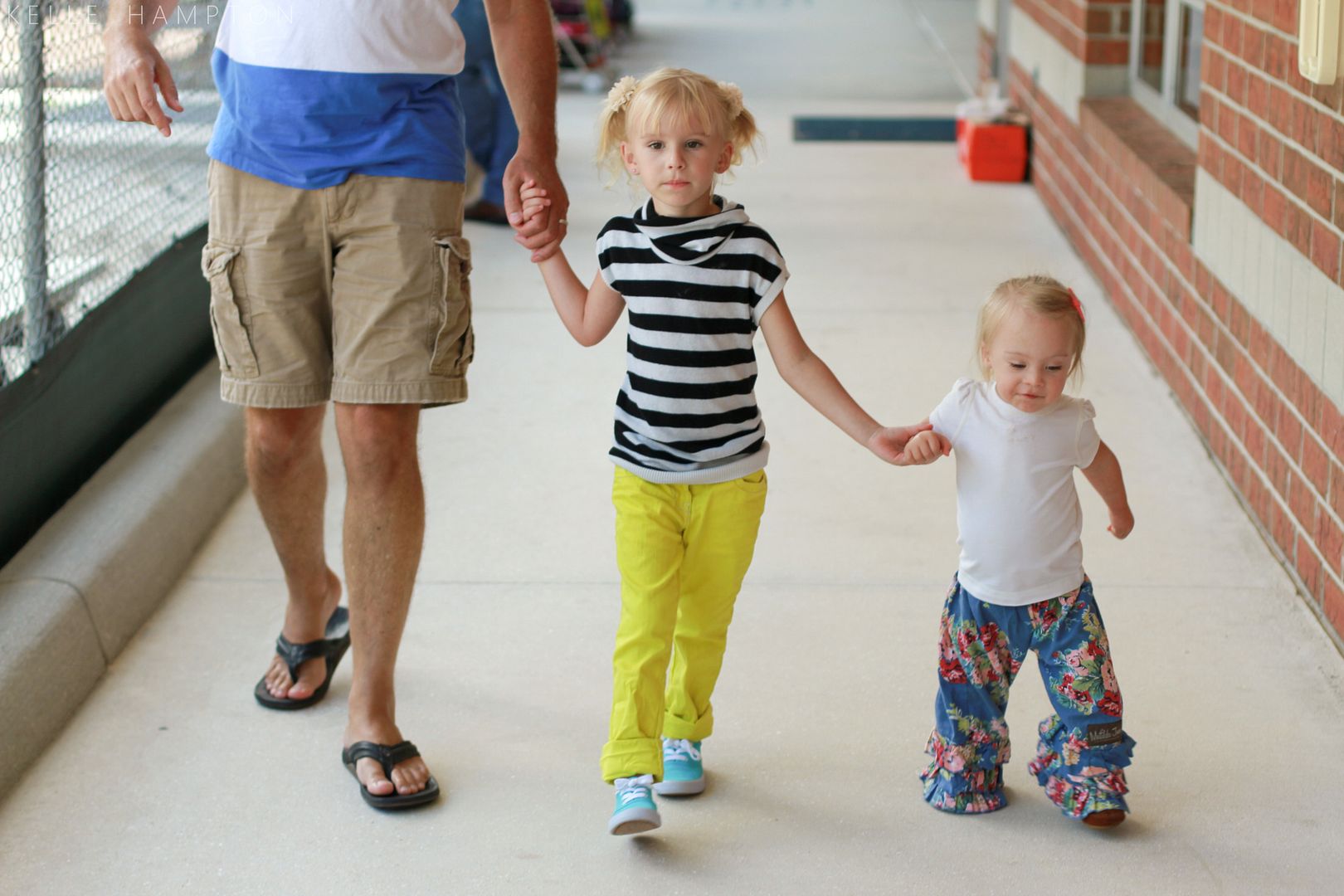 They watched a movie together last night in Nella's room. The novelty of a seven-inch screen amused them.
Friday Phone Dump:
Friday Phone Dump photos are taken on the Instagram iPhone app (free) and dropped into a 12×12 collage using a photo editing software (Photoshop Elements works). I am @etst (enjoying the small things) on Instagram if you care to follow the feed.
And your #enjoyingthesmallthings photos. (If you use Instagram and have a photo that makes you happy, share it by using the hashtag #enjoyingthesmallthings. Yours may be chosen to be shared in a Friday post.)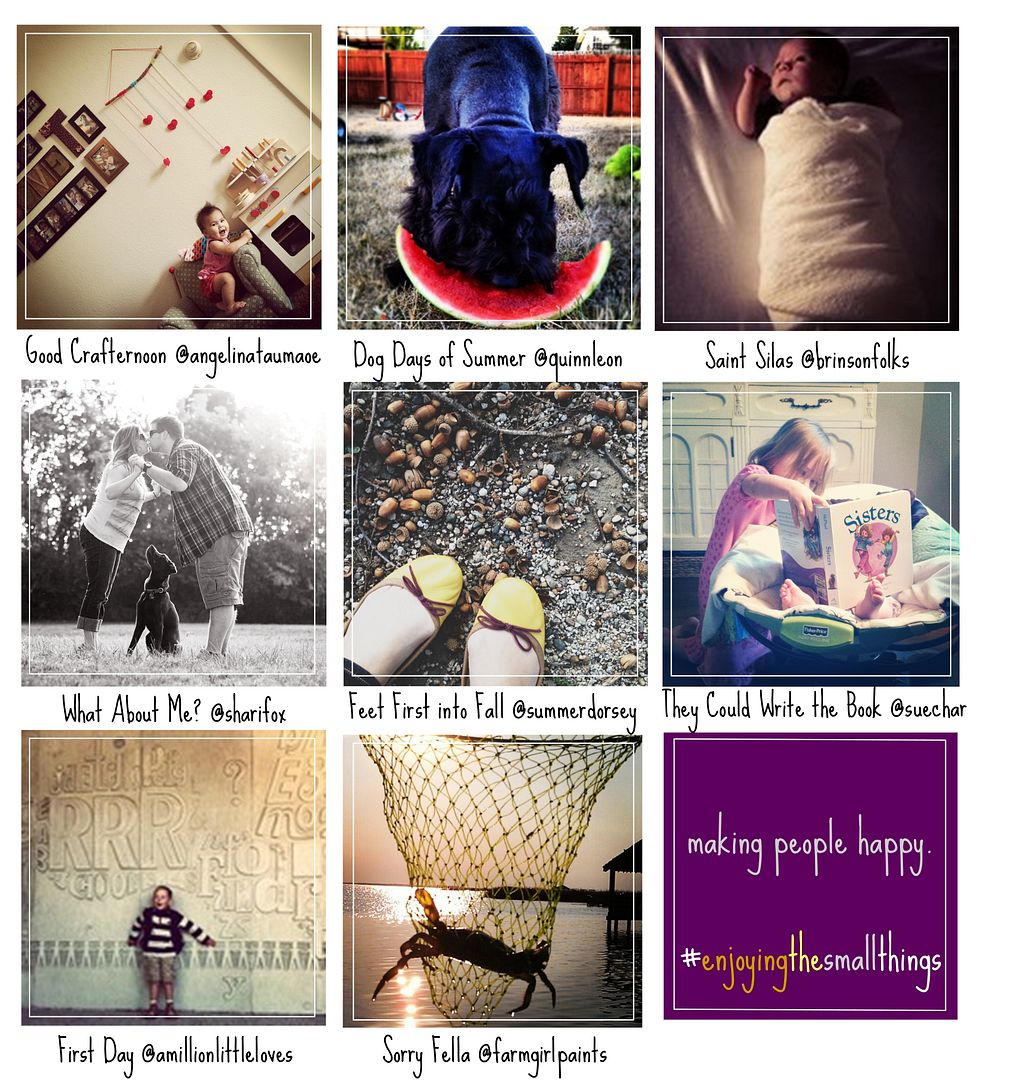 Happy Weekend!
Cue Rocky Theme Song. Cue Garbage Bags. Cue me, fully armored, headin' out to PURGE.