to my cubby:
every morning, at 7:30, on the monitor beside my bed, i hear you shake the side of your crib. you don't cry. you don't talk…you just shake, shake, shake the side railing. and so it is…i come to find you standing in the sunlight, blankie in one hand, pacifier in mouth. there is no dramatic welcome when i come to scoop you in my arms…just a twinkle in your eye and upward arms. it is then that i hug you, give you a big happy 'good morning, sunshine!' and take you out to the couch where we lie, snuggle, and slowly wake up…together.
…and this is the way it goes:

i love your sleepy eyes that blink-blink-blink first thing in the morning sunlight that streams in from the front door and lands in a puddle on the couch cushions…the way you quietly suck your pacifier, giving it a rhythm like a bobber being tugged on the water's surface by a teasing little fish…your first yawn that makes you look like a lion cub.


…your not-quite-ready-for-my-day cuddle and the way you lay your head on my tummy and rub the satiny part of my nightgown between your fingers until…slowly, you lift your heavy head and welcome your surroundings. good morning, sophie. good morning, latte. good morning, world. and then…your first smile of the day.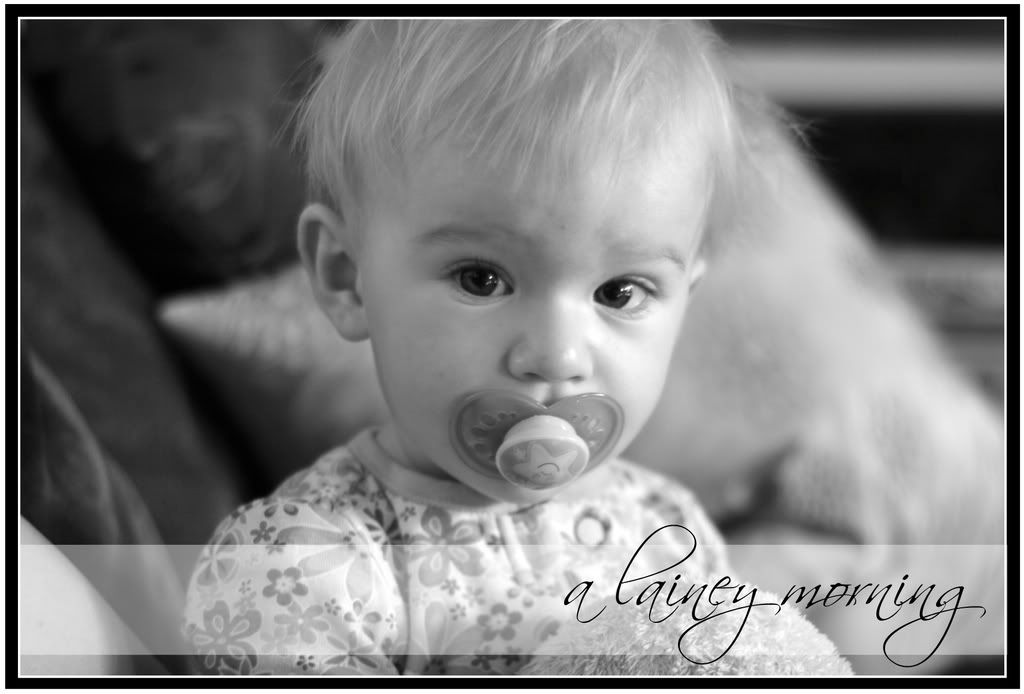 oh, and guess what you do now that just melts daddy's heart? you give him kisses…whenever he asks for one! (…and you only give them to me when you feel like it, you little stink!)
…enjoying the cuddly things. ~k