let's just say it's a used-to-live-in-the-north-but-moved-south thing…this prematurely-obsessed-with-fall craziness. 'cuz i talked to my friend who lives across the street (from indiana) and she too is seeing a therapist for obsessively wanting to make pumpkin bread and burn 'autumn wreath' tarts. well, not really, but she did agree that we northerners-turned-southerners know how to appreciate autumn's lavish blessings and it's a good thing we go all out for these floridians who wouldn't know a good fall if it hit 'em in the face. no offense, crackers.
so, upon seeing the early arrival of carmel apples at our local publix, i couldn't help myself.
…and cubs ate the entire thing minus the remains of seeds and apple carcass i had to pry from her deathly grip (followed by a chorus of wails and tears).
is there anything more fallish than sticky carmel fingers and nutty baby breath? i think not.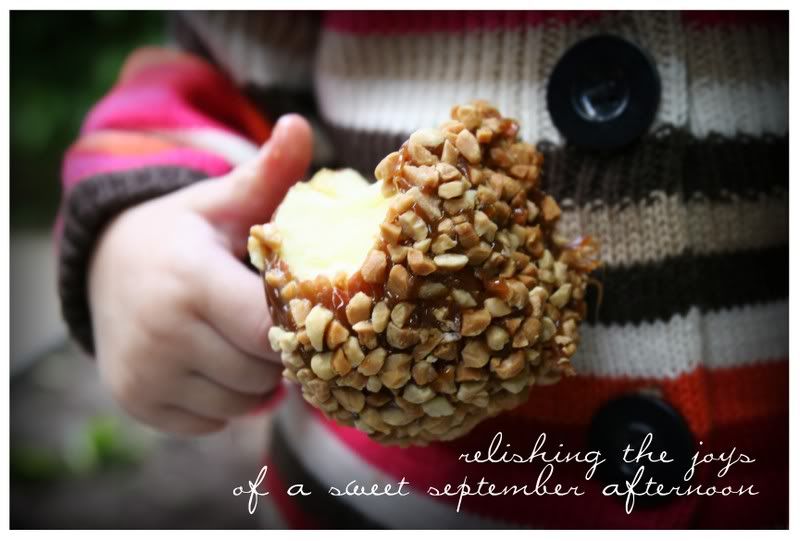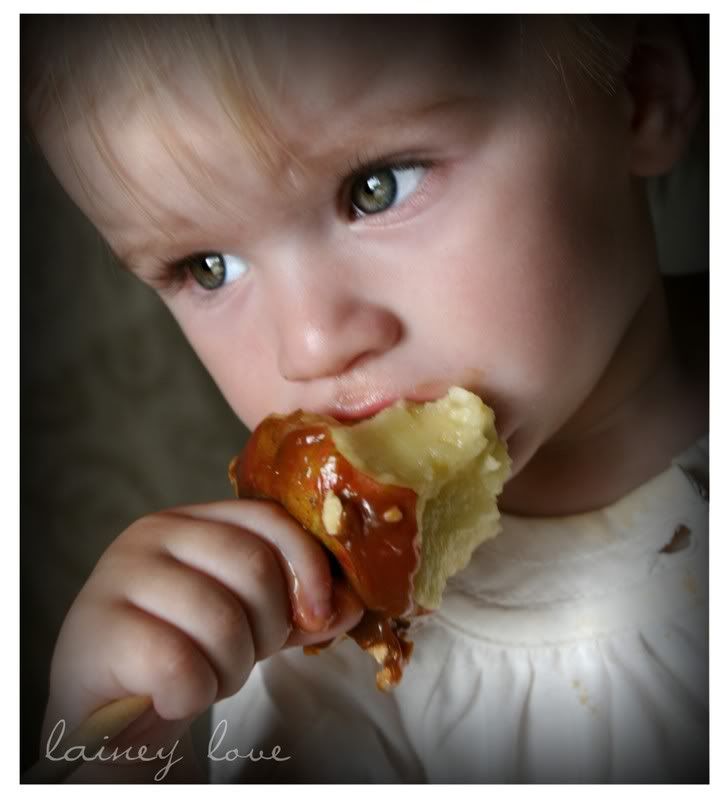 and, i figure, at the florida rate, late september is like…well, early december. so, really, i should be christmas shopping. (and don't even get me started on the christmas excitement button i've had to turn off in my brain lest i get psychotic-ally ahead of myself).
oh, holidays are divine…simply divine, and i'll be darned if my kids (that's one plus the many imaginary ones in my mind i want to have) don't grow up with memories of those calendar treasures being glorified to what they ought to be… enjoyed to the very last drop.
go bake a pie. go smell an apple. relish the changing of seasons. …even if you do live in florida.
…enjoying the same-thing-as-yesterday things.