the dishwasher is humming, the dogs are licking their gravy-stained chops and i am drinking my coffee black because i think the cream would take my daily rich/fat/heavy limit over the edge.
i don't know where to begin with the whole thankful thing or how to possibly put into words the way this evening leaves me.
deeply grateful.
when i was student teaching, i taped off a little section of the wipeboard at the front of the class, wrote "today i am happy for:" inside and propped my worn and tattered copy of 14,000 things to be happy for on the ledge underneath. and, every day i changed, in bright colored markers, the little things i was happy for. smiles from a stranger. free perfume samples. coffee in a real mug. it became a game…to see what i was going to write that day, and the kids used to tease me; "miss cryderman, you're seriously happy for blueberry muffins?!" i was thirty pounds heavier then, and yes, probably too thankful for blueberry muffins but, gluttony aside, my insatiable desire to express my love of every bit of life soon wore off and it wasn't long before i found students beat me to my list as they picked their own colors to write their chicken-scratched "happies" on my little taped-off section of the board. things like stickers and poptarts and pizza.

gratitude is contagious.
…and, stopping to really think about what we're thankful for from poptarts to the grander glorious blessings of family and friends happens to be very enjoyable…and therapeutic, might i add.
and speaking of grand and glorious, today was just that.
beginning with….
our fourth annual pajama breakfast with friends & neighbors.
the only rule is…you must wear jammies.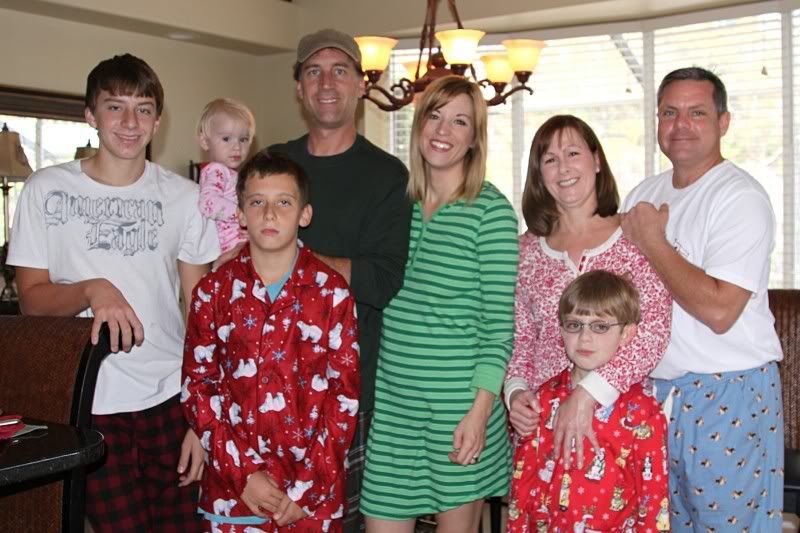 we mulled and putzed and lingered (redundant, yes, but those words are equally beautiful and i didn't want one to feel left out) we drank coffee, sipped mimosas, and prepped our thanksgiving stomachs with blueberry buttermilk pancakes, bacon and quiche, fruit and yogurt and granola.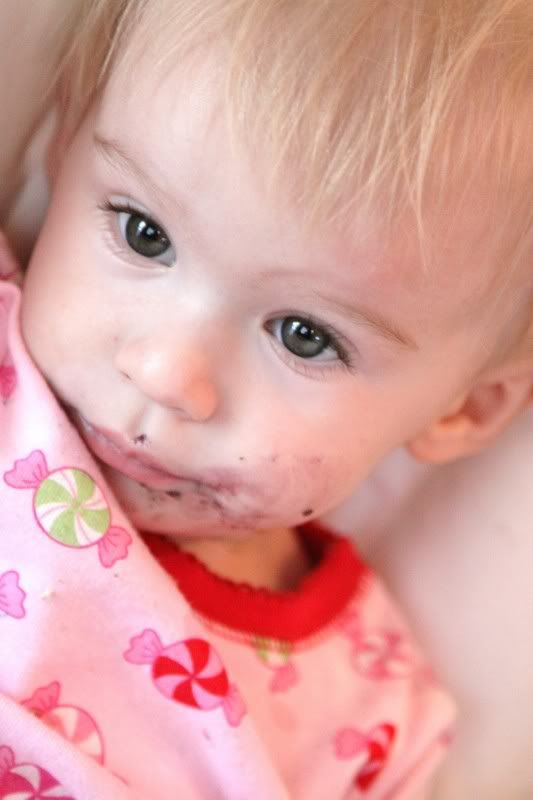 and then we mulled and putzed some more.
and later, before we set to work in the kitchen again, we went for a walk in our heavenly weather and played outside.
and finally, it was apron's on as i began the beautiful ceremony of chopping and beating and mixing and pouring. i don't think i've ever enjoyed it as much as i did today. my senses were overly acute as i drank in the accompaniment of my labor. the fire that actually crackled and held its flames the entire day despite our weak fire-making attempts earlier this week. the football game. lainey humming and jabbering to her dolls in the other room and her frequent interruptions to pull on my pantleg for a hug, a kiss, a taste of whatever i was making.
besides the bird & stuffing (thanks to brett's mom), i made everything…and, from scratch, mind you. the peel-y mashed potatoes (and not just because i'm lazy…tastes so much better with the peel), the sweet potato pecan casserole, the cranberry relish that provides just the right citrusy bite when you think you've about had it from all the thick and carb-ey staples, the green bean casserole, the pumpkin pie with my mom's homemade crust (1 cup flour, 1/2 cup shortening, 1/4 cup milk, 1/4 tsp. salt, forked and rolled to perfection).
lainey wasn't eating real food last thanksgiving, so really…this was her first thanksgiving dinner.
…and, but for a few heaps of mashed potatoes that were thrown overboard to the dogs (maybe she doesn't like peel), i think the verdict stands that mikey likey.
the evening ended with more mulling (and putzing…and lingering) next to our still-crackling fire. and more football. and movies. and laughter. and a game of sorry.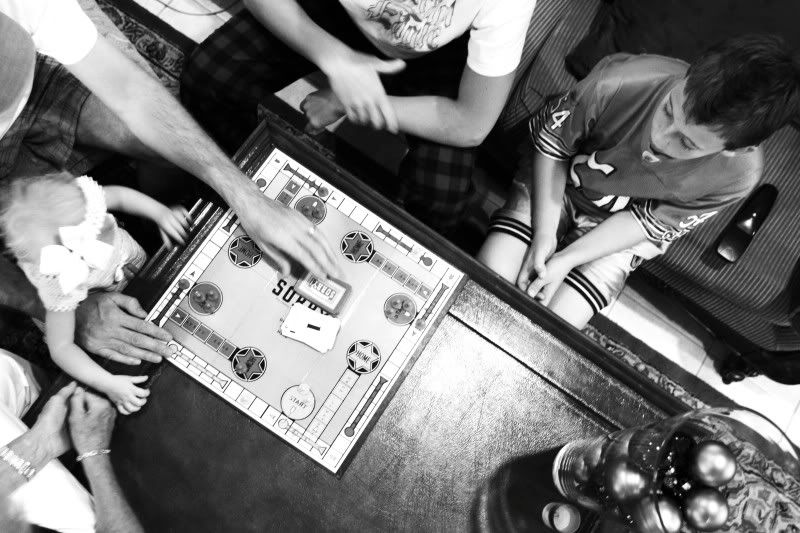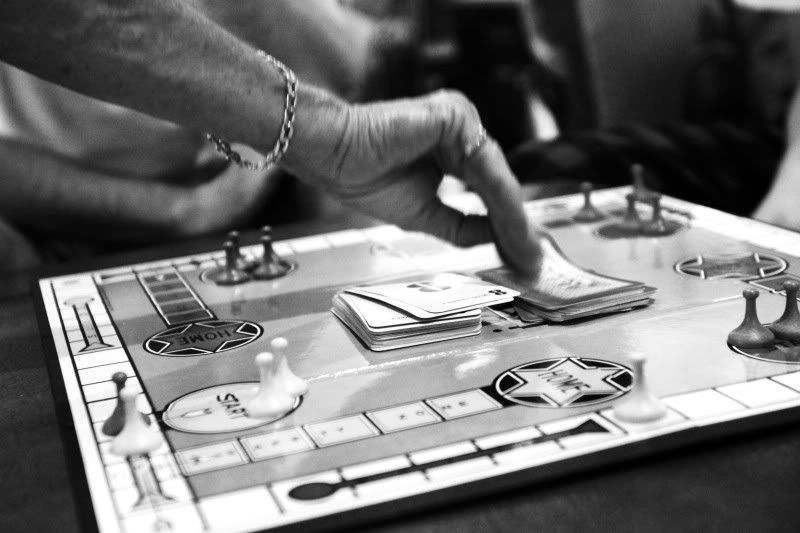 so, with all that wonder aside…
i am thankful.
for days like today and the ability to notice their beauty.
for feeling like i'm right where i'm supposed to be every day.
for a husband who appreciates the little things as much as i do.
for being loved by so many.
for creative expression.
for bodies that do what we want them to…without limitations.
and for my her. i am thankful for her.

the embodiment of so much beauty and love and goodness in my life…and the fullness she brings to my heart. i get to know her. i get to be with her. i get to be her mom. there's only one…and it's me.
i'm so thankful for that.
…enjoying the so-very-blessed things. ~k