dear diary,
currently burrowed under soft pillows in cozy hotel room nestled among flowering trees in a small georgia town and smiling.
smiling because road trips are super fun…and if 'super fun' had any i's in it…i'd so dot them with big bubbly hearts this time.
after a groggy morning start and the almost-acceptance of a what-if-this-isn't-what-it's-cracked-up-to-be realization, the dreamy road trip enthusiasm we had anticipated quickly lit our van on fire after we passed thru mcdonald's drive-thru for some coffees and found a huddle of employees smiling and making over our tricked-out bedazzled road-trip windows…
envy. that's what i saw…in the beaming buck-toothed smile of the manager as he waved and cheered us on. 'have fun!' they said. 'safe trip!' they hollered. it felt celebratory. festive. exciting.
oh, roadtrips are super fun.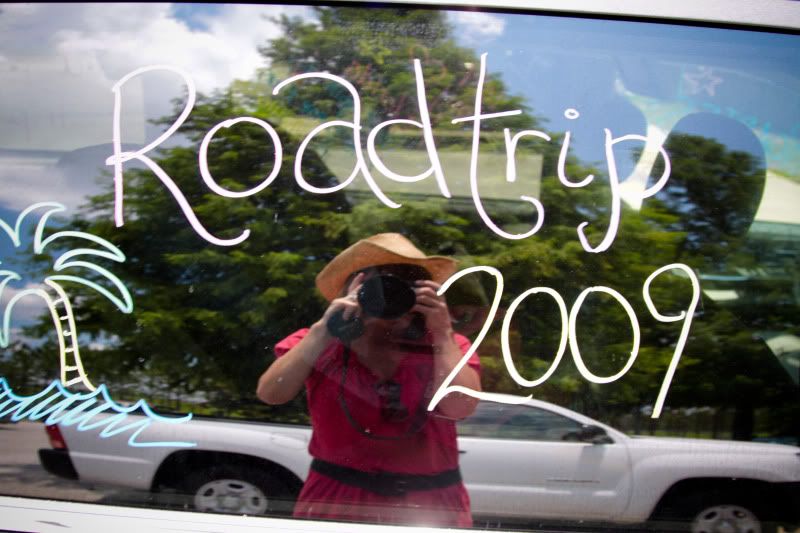 so we drove…miles across the long stretch of 75. and only fifteen minutes into it, a mother horse galloped parallel against us, her tiny foal fast at her footsteps in a fenced-in field beside the highway. it was too good…the coffee, the sight, the excitement. i half-expected unicorns and northern lights.
but we didn't need them. we had happy kids. and the 'if' book. piles of trashy magazines and salty snacks. oh, and our road trip hats wisely guiding us from their dashboard perch…right alongside our trusty roadtrip diary.
florida's long tail seemed surprisingly short as we effortlessly breezed across hot pavement into the foresty north.
with a stop at cracker barrel where we were happily welcomed by the proverbial line-up of country rocking chairs…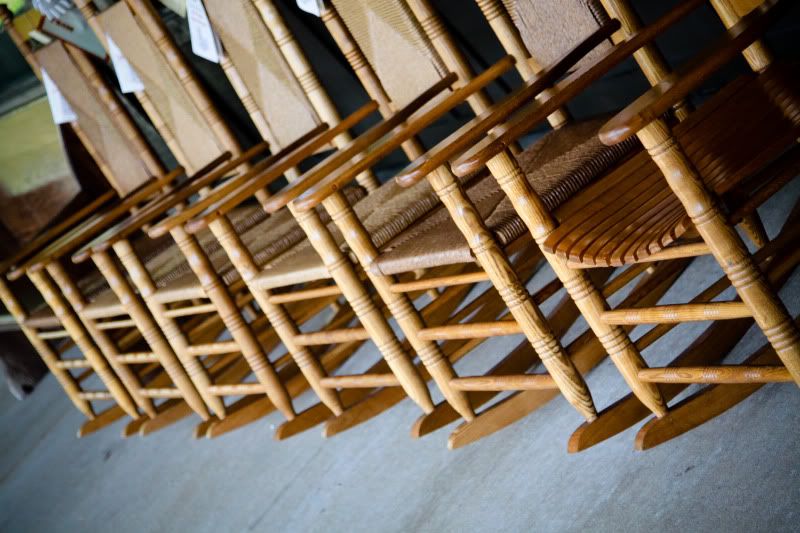 and penny-candies and old-fashioned toys amid the country store where the kids roamed barrels and wooden crates searching for the perfect car toy (or not-so-perfect…see heidi's blog here for peyton & beckham's choices.)

we literally gasped when the welcome to georgia sign suddenly appeared and, although we were quick enough to madly honk across the state line, we weren't quick enough to snap the picture of our first state. they say getting out of florida's the worst…the longest. but it came fast and easy.
the peachy state greeted us with billboards liberally sprinkling the edges of 75. okay, not sprinkling…dousing. billboards for chicken shacks, peach 'plantations', and unfortunately way too many adult super stores.
we fell sucker to a promising peach plantation sign. we expected southern picturesque with lines of fruity trees and shaded paths. we got a citgo station. with a really big store…or plantation, as apparently it's called. nevertheless, we were pleased as i got my georgia spoon–one for every state, i need. my grandma collected them from family travels in our states to mission trips across the world. i always admired her lofty and memorable collection and tearfully accepted her london spoon after she died…it's framed in lainey's room. so i follow in the silly tradition and value my meager collection that slowly grows.
yes, a spoon at the plantation.
and a hopefully authentic jar of peach preserves. hopefully authentic as in…i hope it isn't mass-produced by citgo and shipped out to georgia in phony homemade jars.
and my favorite part…
the minnetonka store.
heidi made a joke about picking up some moccasins followed by a funny ha-ha…
but then i walked in and these little babies had me at hello.
gasped, i did.
it was love at first sight.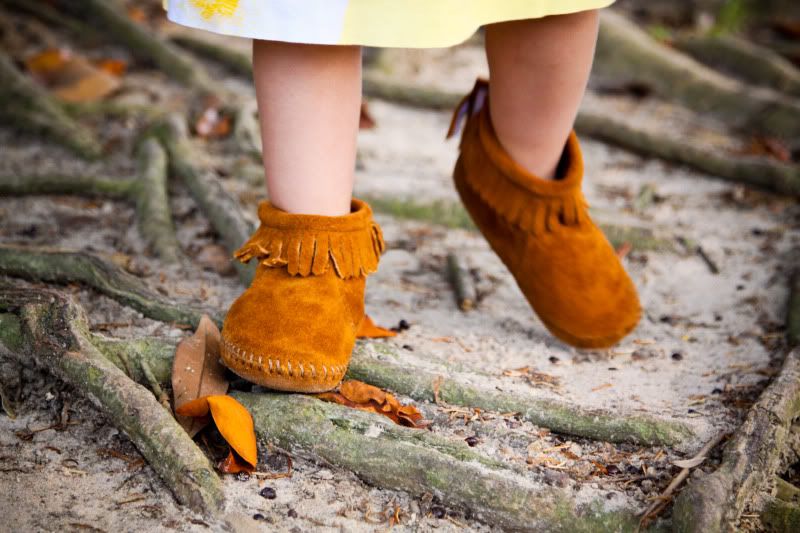 i couldn't get them fast enough for her and my shoe-high was compounded two-fold when i found the matches in my size.
look out pocahontas. i see your braids and i raise you two pairs of damn cute moccasins.
that's a happy day right there.
and then you throw in random stops to the dq for creamy soft-serves…
adolescent humor brought on by nice roadtrip vibes…
finding a cozy hotel across from a magical flowering field…
watching heidi's babes give my girl a mohawk in the pool tonight…
conveniently settling into rooms overlooking another cracker barrel where we will enjoy egg and tomato sandwiches and thick rich coffee tomorrow morning…
well, it just doesn't get any better.
some road trip madness videos…
and here
oh, and here.
and my sleepy babe awaits…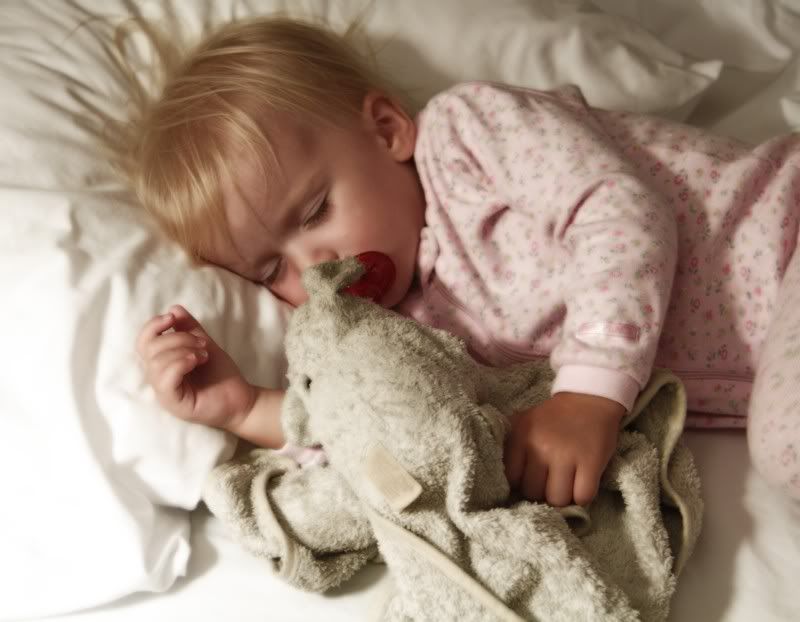 we miss the daddy badly. but are happy. our not-so-midnight train to georgia landed us here safely with happy memories, happy babes, and happy hearts.
tomorrow, the journey continues to the smoky mountains of tennessee.
and until we hit the road…i'll hit the bed with my big baby and my little growin' one…on our happy, happy road trip.
…enjoying the super-fun things. ~k
*and thank you heidi for being game for fun and counterparting my roadtrip enthusiasm so symbiotically.