with a house to clean (and by 'house-to-clean', you do realize i mean the point where you consider if it's really worth cleaning or rather lighting a match and watching it all burn), a trillion e-mails to return, a lovely slew of photos to edit, a stack of christmas cards to design, two sinking, rotten pumpkins to scrape off the front patio (icky punkin, lainey says…stinky) and a vegetable drawer that smells like moldy poop to clean out (my cucumber cravings in the grocery store never transfer back home and hence they sit, all blown-up and water-logged in the bottom drawer)…anyhoo, i did what every other self-respecting woman would do this morning…
i grabbed a magazine and a cup of half-caf and soaked in a tub of leftover baby soap bubbles.
i smeared my mint julep hulk mask on and left it on far past the suggested ten minutes.
i painted my nails, deep-conditioned, moisturized, slathered & lathered…and actually used the fourteen dollar enamel paste the dentist convinced me into buying.
because i needed a break.
and, although it was short-lived before our hectic day that followed, it sufficed.
i've been so busy with photos and editing and designing albums and cards…and, to be honest, i've loved every minute of it. we are so figuring this out…how to balance it all. and being her mama through all of it is working out beautifully as she helps entertain babies, trails along behind me for shoots, sits on my lap at the computer during edits, remembering all the littles' names and wanting to see their pictures…reading books quietly beside my chair while i work, interrupting here and there with a smile and an 'ook, mama' where all she needs is for me to turn and look and enthusiastically acknowledge the critter in the book she found or how she figured out how to flip her dress up over her head and make a cape. …or she'll find a used piece of background photo paper and we will, together, make a little masterpiece on it before moving on to something else. (her favorite thing in the world right now is to lie down and have me trace her little body…on paper, on the cement with sidewalk chalk…or, in the case of last week, she attempted to lie down at costco when she found a crayon in her pocket…she handed it to me as she reclined on the dirty floor in the middle of the candy aisle. 'draw me, mama,' she said.)

aww…notice the slight display of crack and the glitter all over her feet.

and, i guess the fact of this very cool matter is…i feel so blessed to work and love what i do and meet cool people and hold newborns and take pictures and be creative and, all the while, be with my favorite little person all day and rock out the mama thing and make my own calls on when to work and when to just shut it all down and head to the park because she needs that moment.
and i'm cool with the house falling apart here and there because, lord knows i've been perfecting my shake-down (a well-deserved 9.5 last night. i heard shouts of encore when brett arrived to candles lit and dinner music. and if you had seen it 45 minutes earlier, you simply would not have believed it was possible).
tonight, after two shoots today, a couple hours of editing, a doctor appointment and a very content little girl through it all…she deserved every blessed second of a happy park evening, so we set out at sunset and daddy met us after work…and the three of us basked in the beauty of much-needed togetherness.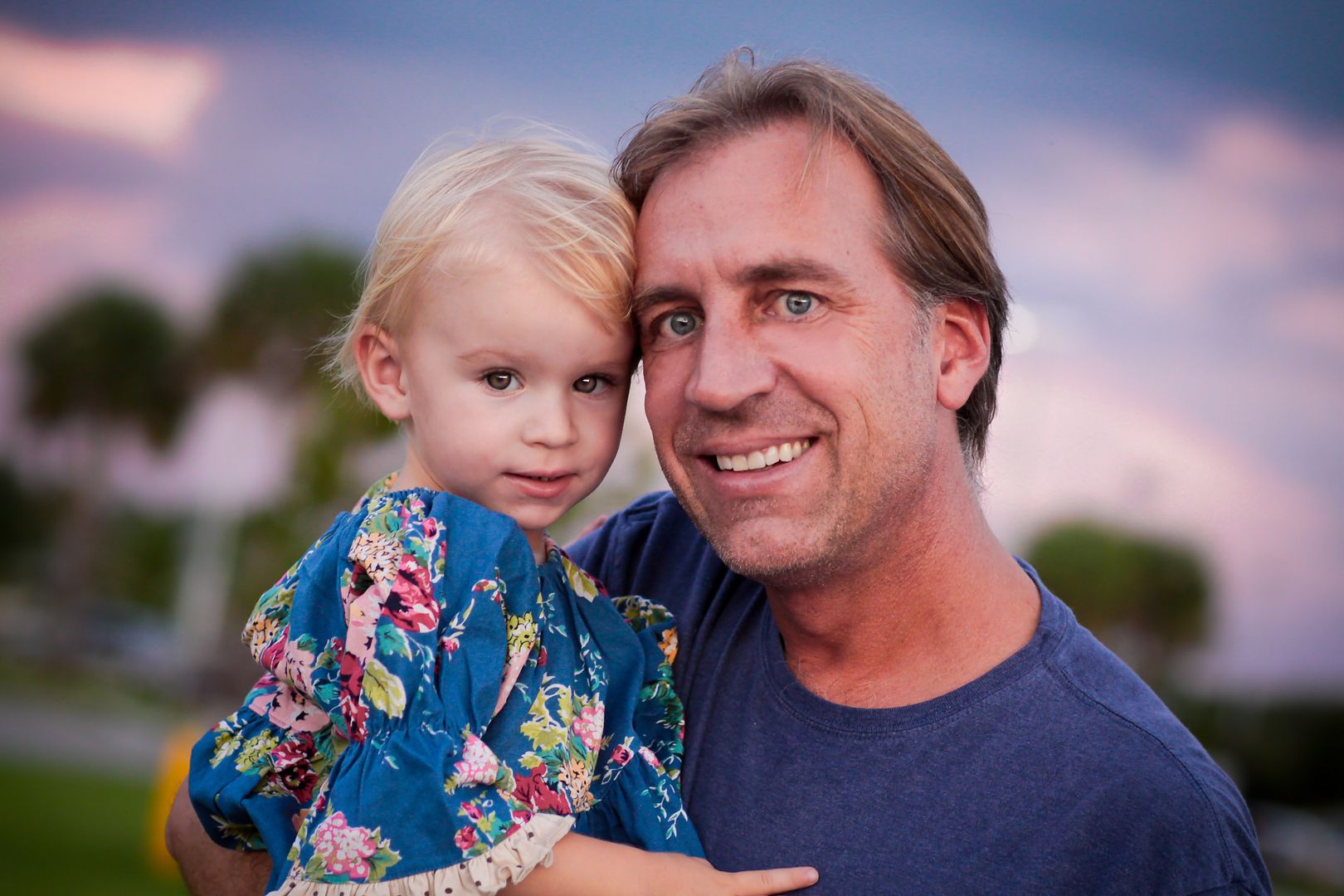 we have taken on a slight obsession with drinking fountains. she spots them everywhere and begs for drinks but rather sips for a moment and plays in the water the rest…which i'm thinking is a great way to inhabit the swine flu.
we entertained last night for the first time in awhile (after the shakedown, of course), and it felt good…especially in the midst of a busy week…to pull it all off and sit around a table and talk and eat good food and listen to littles laughing and wine glasses being filled and realize that this is what grown-ups do. we work and we get worn out and we complain here and there of when-will-things-slow-down, but that even during the whirlwind–no, especially during the whirlwind, we are happy and blessed and can enjoy simple things. i think i tell myself sometimes i'm allowed to enjoy simple things when i'm done being busy. but, as my mint-julep-overly-tightened-pore face would have told you this morning…it's during the busiest times we need them most. a good cup of coffee. a bath. reading her book the third time to her when there really isn't time for it (oh, who am i kidding…there's always time to read). the good perfume. the silky nightgown. walks at night. phone chats with friends. candles. …it's all good.
while i should feel stressed, i actually feel excited. to tackle it all. because i've done it so far and the satisfaction of pulling it off ignites me to keep doing it. i'm actually looking forward to some crazy organization days ahead…finishing the edits…delivering my first wedding album into the hands of a happy bride…ups boxes on my steps with all the cards i've designed and the joy of handing them out to families i've been blessed to meet…carving out beautiful holiday traditions for the kids…baking…and readying the house for our new little lovely's arrival. our ultrasound today reveals a perfect baby…who's little-but-not-too-little…and who is finally showing this precious little halo of hair. we talk about it a lot these days, and lainey is completely aware of everything and excited more than i thought a two-and-a-half-year-old could be. our little stack of newborn diapers has dwindled as she has figured out how to perfectly diaper her baby dolls, carefully pulling the little velcro straps just tightly enough for a snug fit. and can often be found toting her babies like a real bonafide mama…in the baby bjorn.
which just makes me love her all the more.
yes, all this busy-ness and craziness has been good for us. it will slow down, and oh don't you know we will graciously welcome the lull when it comes. but, for now, it's okay. 'cuz we are together and we are happy and there are a hundred moments a day when we can stop what we are doing in exchange for something quick and simple. like a story or a kiss or an e-i-e-i-o.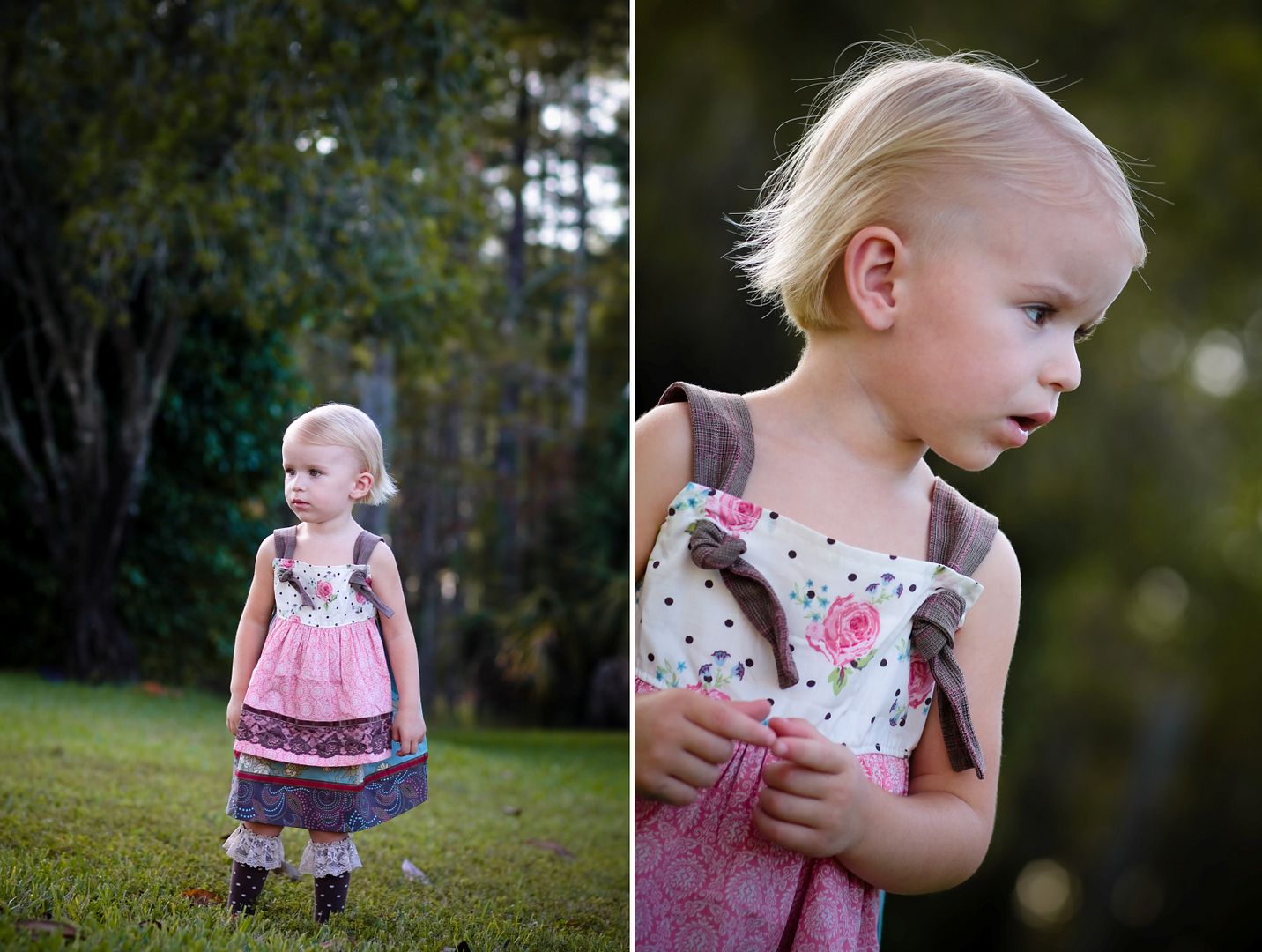 balance. it will happen. and, until it does, we are, yup…enjoyin' the small things. ~k
p.s. thank you, thank you for all your kind words about the wedding pictures. what you say does matter and is meaningful to me. a little boost of confidence you gave me…and some smiles to boot.