We begin to find and become ourselves when we notice how we are already found, already truly, entirely, wildly, messily, marvelously who we were born to be. – Anne Lamott
(Thank you KC for your always perfect quotes)

T'was a gauntlet week. The kind you dread on Monday but feel victorious on Friday when it's over. So we celebrated with a huddle of neighbors in our kitchen last night, and it felt exactly what it should feel like…Friday.
Friday nights are like pre-vacation as a kid. Going to bed knowing your parents will wake you in the dark, lead you to the mini van–the one strapped with cargo carriers and stuffed with pillows and snacks and travel bags–and drive your can-hardly-breathe excited little self to Disney World the next day. Fridays are the rehearsal dinner before the wedding. The cocktail hour before the big moment. Fridays hold promise of what is to be. Like mornings that linger with coffee and bathrobes and syrupy waffles, afternoons with fresh air that sweeps through the open windows and evening with impromtu gatherings of friends in your living room…evenings that stretch long into the night because life is good and no one wants to leave.
Nella had her first therapy evaluation visit this week. Four friendly women entered our home and found spaces on our floor and played with our girl while I listened to numbers and scores in a new world I'm not quite used to yet. And then two seperate packages came this week…wonderful, informative packages full of resources on this new world, but it's still overwhelming at times. Our playroom looks like a Down syndrome library. I cried at one point…just 'hit' again by that stinkin' bus–the I-can't-believe-we-are-THAT-family bus, but soon followed with laughter because six books on Down syndrome stacked up on a coffee table can be really funny. Life is hard. But it's funny too, and that's what makes it great.
Every time I begin to sink, I remind myself that I am a rockstar. And rockstars know that life is beautiful. Life has challenges. Life teaches you things. And life is all how you look at it. We are a happy family who loves life, and we ride bikes in our neighborhood and share Friday evenings with friends in our kitchen. We go to the beach and anticipate vacations and togetherness and now, sometimes we'll have therapy or doctor visits and we can make towers with our Down syndrome books on our coffee table, but nothing else changes from the foundation of who we are.
And who are we? Well, according to Lainey, she's a licensed therapist because Sister got all grabby with Miss Martha who was evaluating Nella and thought she could do it better.
And our Nellabean is just fabulous. Stretching that head up to see the world all the time, and every time she gets it up and steady, her eyes get huge, and her lips go all birdy-pursed and she's just so proud of herself. It's precious to behold.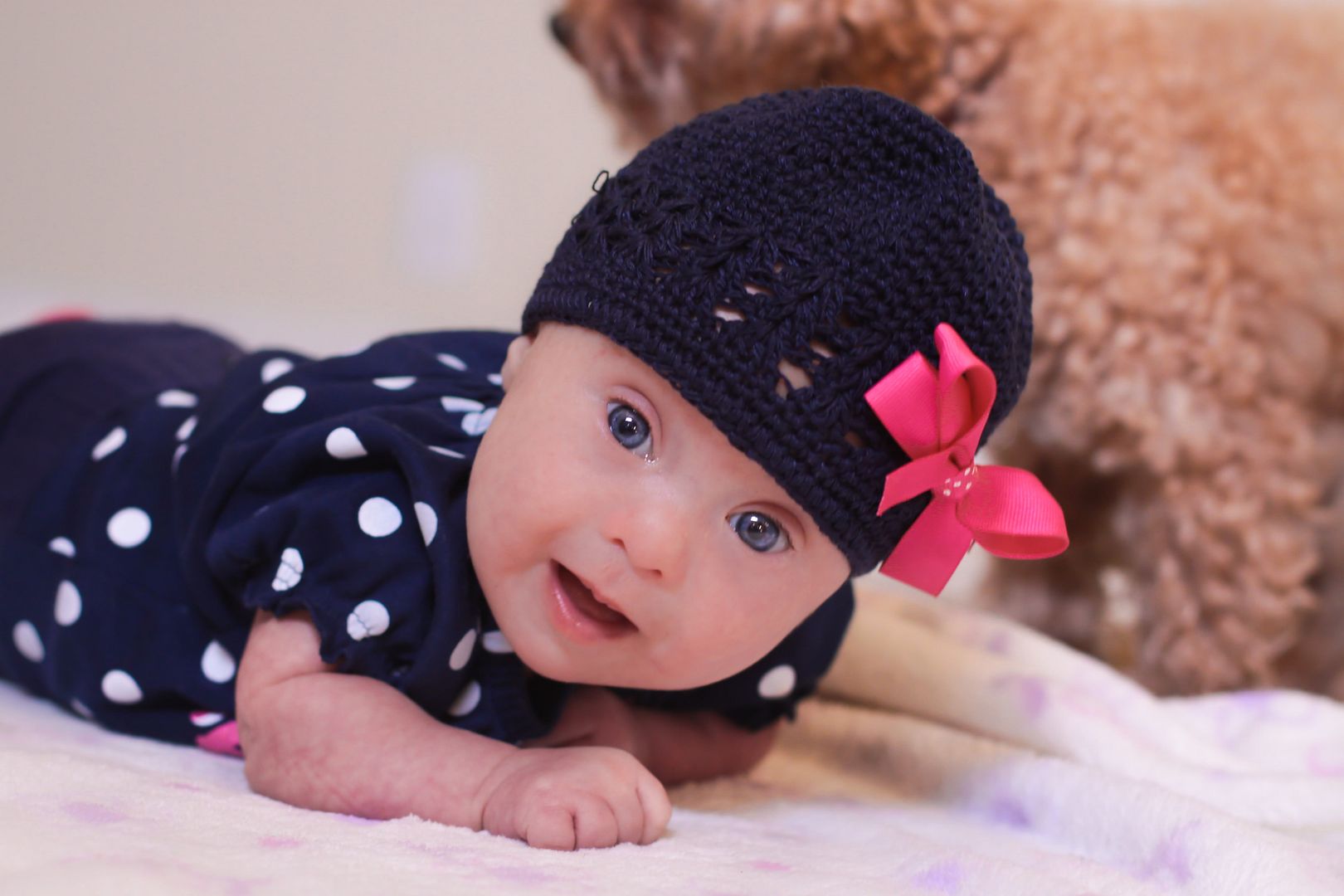 And her doctor visit this week shows us once again that she is…perfect. 8 pounds and 15 ounces of perfection.

ha ha…I love that picture on the left…like she was just scoutin' out her mama.

She drinks us in these days, completely receptive to our coos. We goo and ga and tell her we love her and she, in return, squints her almond eyes into flirty smiles and grins soft and sweetly. I can't imagine life without her, and it is so perfectly clear now…we needed her.


Our walks continue as once you start something with Lainey, it won't be forgotten.
We walk late in the afternoon when the lawn mowers are humming and the barbecue smoke is wafting and the neighbors wave and smile as we pass by. Afternoon walks are delicious.
As are evenings on the beach as we gathered with friends for Lainey's bud Baylee's birthday party last night.
The tourists will pour in this weekend for spring break, and our town will awaken with vacation liveliness. We'll escape to the beach as much as we can to people-watch and sink our toes into sea-foamed covered sand.
And the weather is pure perfection lately with the gulf still cold and nights still breezy, but this beautiful calm sun that mildly warms the day and allows for a pleasant evening at the beach.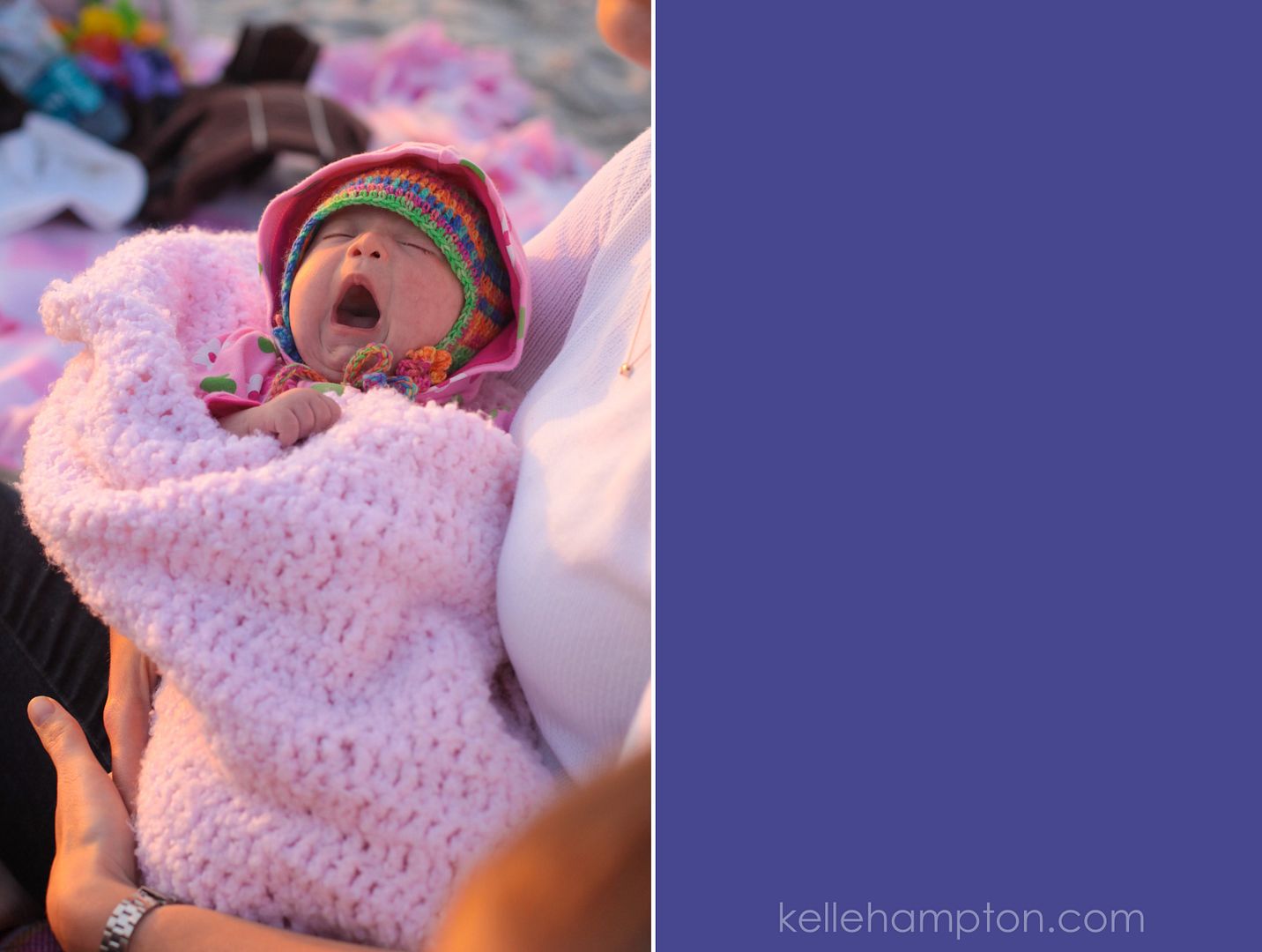 The weekend is still young, and I'm all kid-before-vacation just thinking about the possibilities. Perhaps we shall bake. Perhaps we shall color eggs. Perhaps we shall invite friends for drinks and good food or stay out well past dark and play kick-the-can.
But we will suck the nectar out of life this weekend. Because we can. Especially when our neighbor just got a new go-cart and despite the fact it's made for kids, my butt sorta fits on it and my hair looks really cool blowing in the wind when I ride it.
Have a fabulous weekend.
Go color. Invite friends over. Play music. Smear on some red lipstick (preferably stolen from your mom's bottomless purse where it was found between a used wipe, some pen caps and a gum-covered penny).
Life is freakin' fabulous. Live big.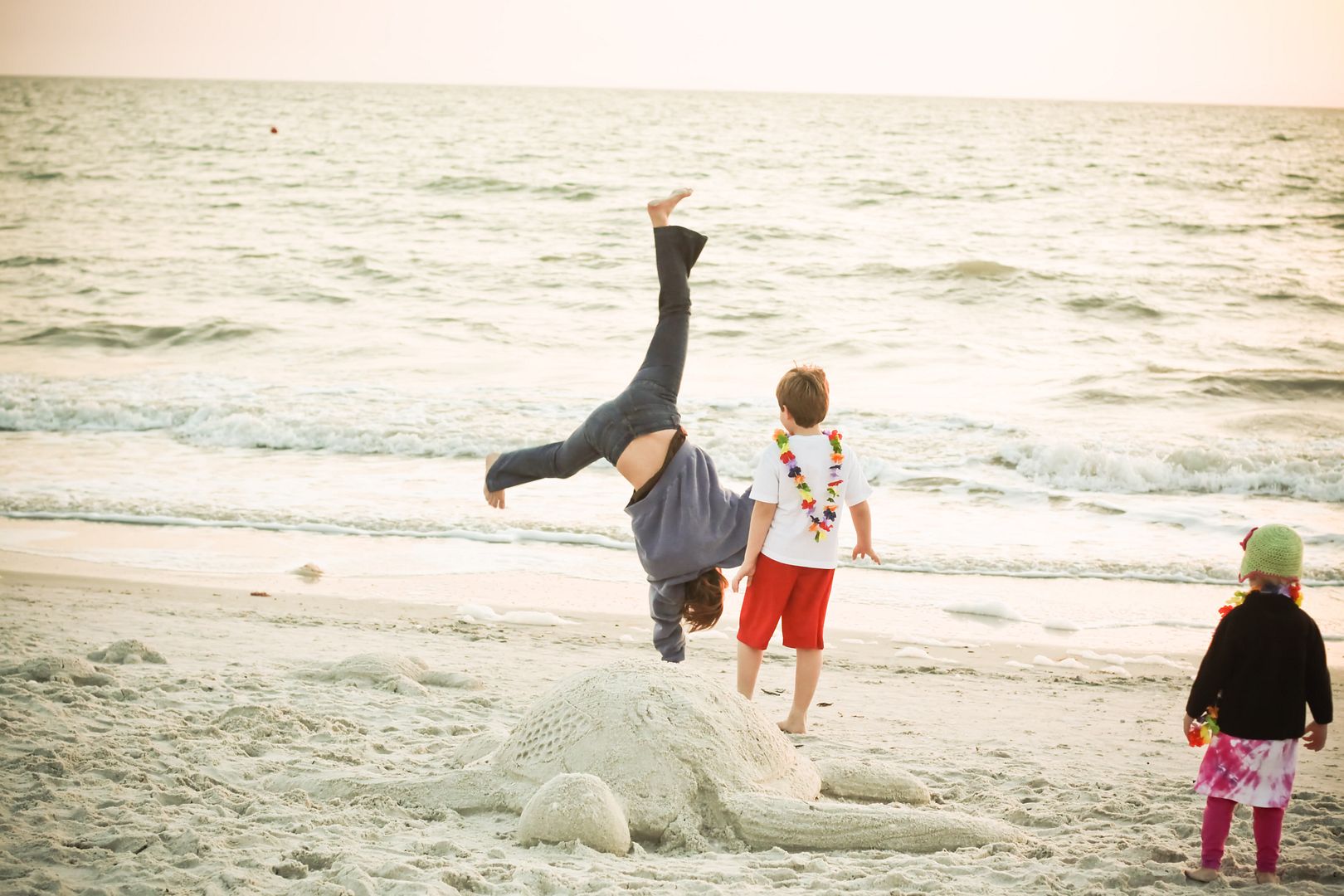 P.S. I'm working on some blog revamps with good things to come. And thank you again for your beautiful, insightful, funny, poignant and inspiring comments. Giveaway winner revealed tomorrow night.