When I was young and stupid, I once got drunk and climbed on top of a 6 foot amp in Miami's Crobar and danced, let's say, rather expressively until I fell off and almost killed the guy underneath me. I should have been embarrassed, but it was one of those close races between completely mortifying and ridiculously funny and, given the way my arms flapped to save my fall and the way my legs landed all cock-eyed like one of those crime scene chalk drawings, it was an undeniable victory for Funny. Let's face it. Being a few sheets to the wind in your 20's wearing something fabulous and believing that, whether or not your mama gave it to ya, you're shakin' it…well, that's fun. Irresponsible, possibly…but still fun. Then you get married and have kids and wearing something fabulous means nothing more than not wearing pajamas and shakin' it refers only to the way you have to wiggle your butt to weasle it into a pair of pre-baby jeans.
You have girlfriend nights here and there where, sure, maybe you'll grab a bite to eat, slam a beer or huddle around someone's coffee table swapping birth stories or comparing milk supplies but, for the most part, gone are the days of collapsing on amps and chalk drawing landings. And rightly so.
But, then there's this secret appetite for it that dwells within. You feel it once and awhile–when you're in the car and this fantastic jam comes on. And you catch yourself tilting the rearview mirror down to reapply some lipgloss. And you want to dance, but you're in a seatbelt so you just imagine yourself dancing. And in your mind, you've got moves that clear the crowds out to one big circle where they're all standing there around you screaming your name, clapping to your fabulousness because you are, most certainly, the World's Best Dancer (Oh God, please tell me I'm not the only one who's had that dream.) You feel it when you're watching a movie and you see a bunch of girlfriends laughing, dressed like goddesses, throwing their hands in the air and their hips to the rhythm of some hypnotic beat that trances you into sucking the marrow out of life.
And right when you're about to jump off the couch and join them, you trip on a Playdoh can or feel your milk coming in and you remind yourself that you're a mom. And moms stay home and love on their babies and know that life is really about family and home and reading Goodnight Moon. Moms don't wear heels and moms don't go to clubs and moms don't shake their hips to hypnotic beats.
Or do they?
So, I confess. I felt the appetite. The sirens were calling and I wanted to feel it again…to see if I still "got it." And as Saturday night approached and our arranged GNO loomed closer, I strangely was riddled with this guilty confusion. I wanted to wear sexy jeans and cram my toes into crippling heels but at the same time, I wanted to put my girls to bed and fall asleep to nothing more than the rhythm of their breath. I wanted to wear red lipstick and jam in the bathroom to Madonna while I pulled curlers out of my hair for our pre-night pep rally, but I also wanted to pretend like I was too good for this folly–that I was far too mature and in tune with what really matters than to fill high school cravings for dance clubs and daquiris.
And then I pulled the "special needs" card on myself (gasp!), like D.S. defines me differently, holding some kind of higher standard for motherhood. But I proceeded, smoking out my eyes with sultry shadows, straightening my hair, trying to feel the mood we created in the bathroom as we girls primped and prepped together to the Black Eyed Peas. Lainey asked "where are you going, mama?" and I felt it again…this conflicting guilt, like I shouldn't be doing this. So, I included her, asking her to gloss my lips, seeking out her input for black heels or gold, hair up or hair down.
We snuck out the back door so she wouldn't see us leave and four other girls slithered in the back seat as I drove, scanning through stations searching for the perfect song that would fix it–this conflict of Mom vs. Fun. I felt like a centaur–caught between two natures, my upper body nurturing and matronly, my lower, wild and fun.
Our first stop was dim and swanky, a luxurious bar that sat us in plush couches behind fancy drinks. I crossed my fabulous heels and fingered the stem of my drink glass and only snuck my phone out once to glance at my girls.
An hour later, we arrived at Fifth Avenue's finest, right as it was transforming from dinner to gettin'-our-thang-on crowd with its flashy lights and its mohawked deejay ripping out grooves. And I started to feel it. My hips were moving, and I couldn't stop them. I grooved slowly at first, questioning my moves, taming my game. But it was there. I still got it. Centaur is in the house tonight.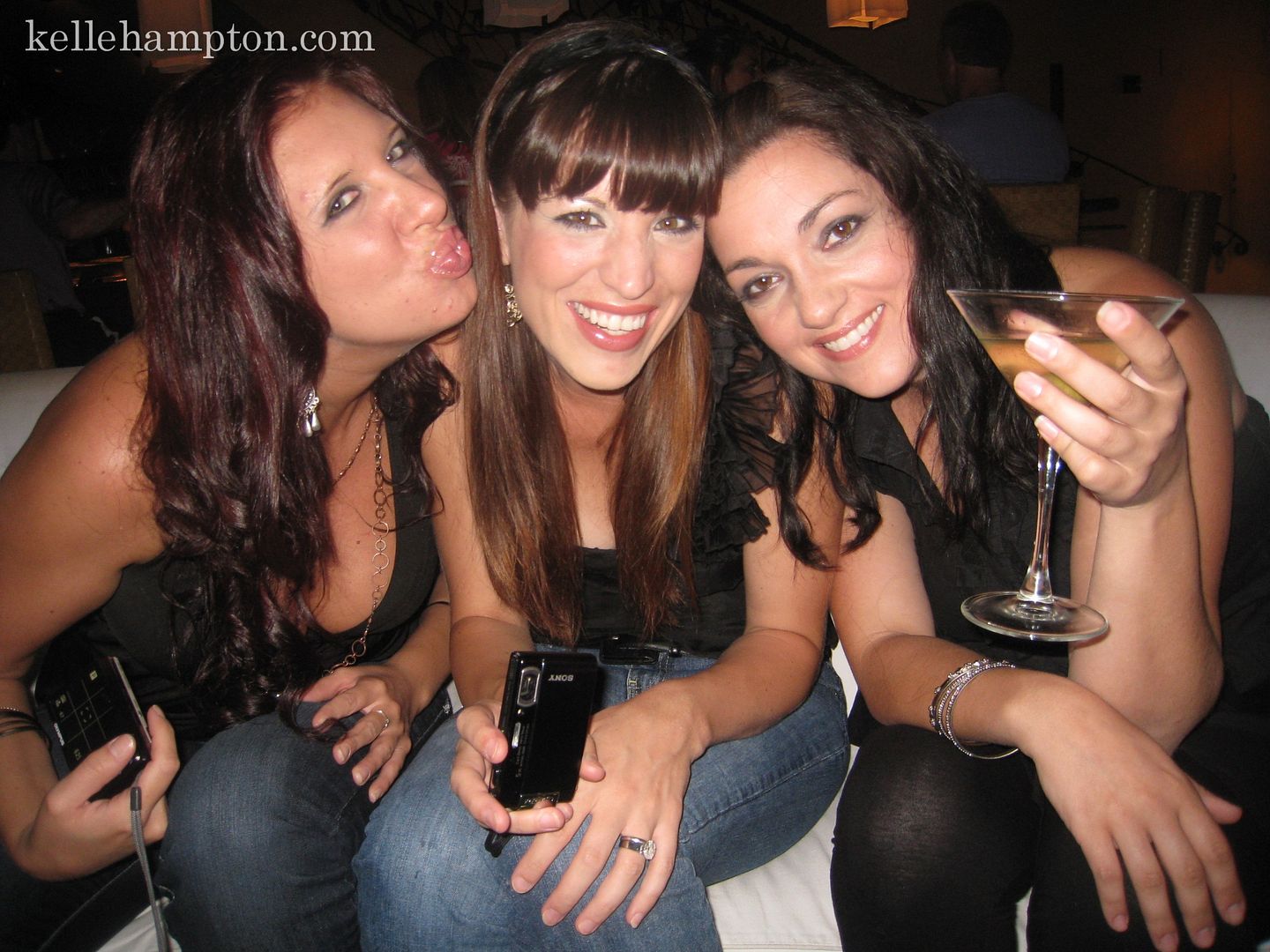 And it got me thinking, can we be wild and fun, crazy and cool and still be really good moms?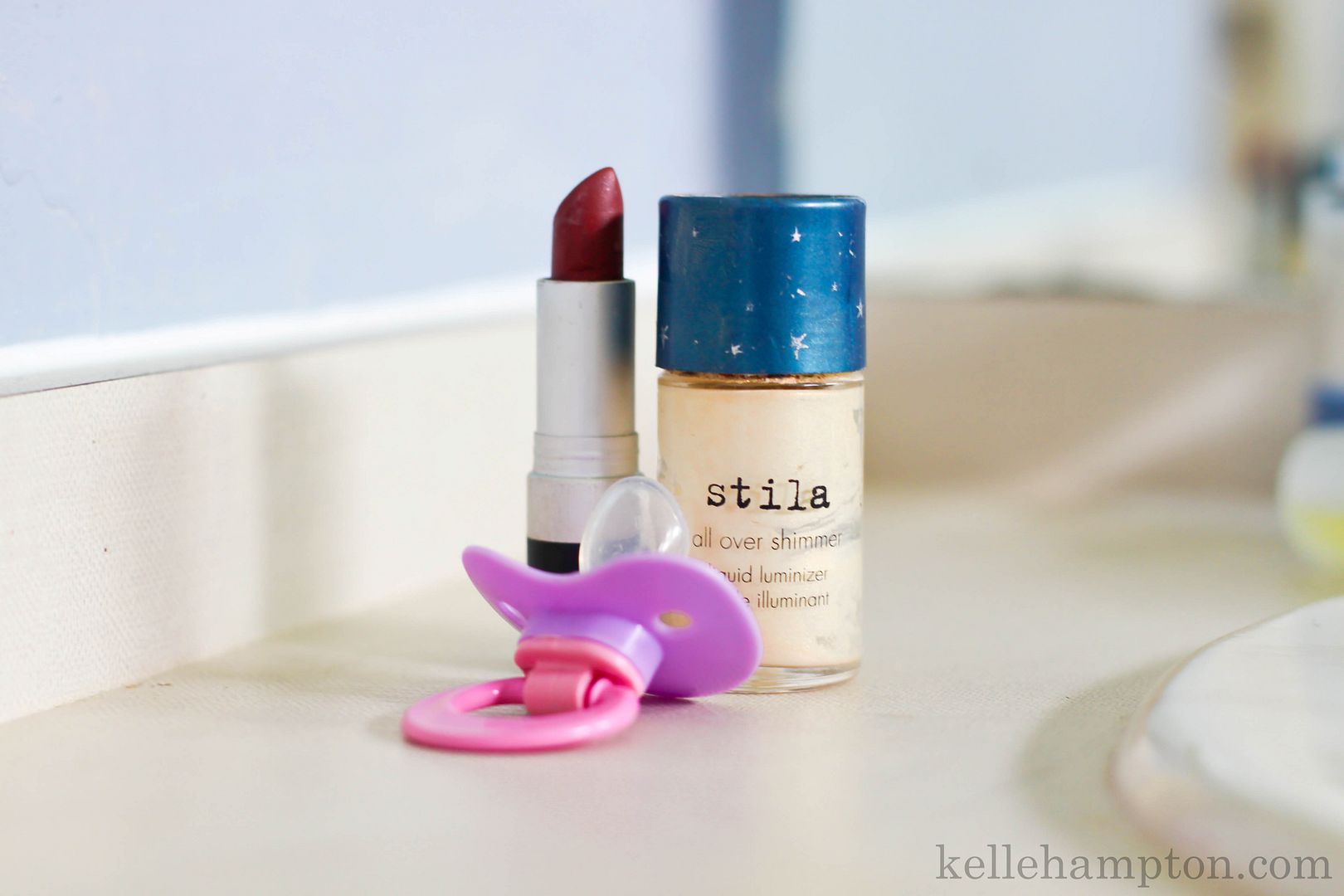 Can we feel sexy and free and slip into slinky tops and sky-high heels even though we'd rather be wearing yoga pants and baby slings?
Can we groove to the Wiggles by morning and Justin Timberlake by night?
Can we have it all?
The answer, my friends, is…hell yeah.
By the time we arrived to Blu Martini, I had embraced it. The fact that I am a great many things and while I may not have them perfectly balanced, I thrive in many worlds–in digging deep into the loves and passions of motherhood and family while still feeding the crazy parts of my soul that need to dress up and dance and drive around in a car full of girlfriends at two in the morning belting out Firehouse songs into our shoes (yup, it happened).
We can have it all.
Because having it all–from the challenges of raising a love with special needs and keeping a three-year-old (aagghh, I said THREE!) out of my make-up case to glossing my straight hair with some fancy pomade that promises to make it shimmer all night–is what makes life rich and intricate. And peeling back the many layers to the women we are inside–strong and fun and sexy and compassionate and loving and vulnerable and insecure and confident and hopeful–all of that? That is what makes us live big and beautifully.
I had so much fun last weekend.
And, by the last few songs, I wasn't even thinking about where my arms were flailing or whose toes I was stepping on. I was thinking about how amazing it is to be a woman who loves. I was thinking about my family–my unique and beautiful family and all the richness they bring to my life. I was thinking, without even the aid of a photo on my phone, of my girls and the happiness they bring me. And that's when I brought out my best moves. Thinking about all that amazingness, I let loose–threw my hands in the air and my hips to the rhythm of the hypnotic beat. And I danced and laughed and thanked all things holy that I am where I am. That I can have it all.
We've all got a little bit of centaur in us, conflicting opposites that somehow find a way to live peacefully with each other. It's what makes us interesting.
I may be a really good mom, but I am also a really good have-funner.
By Sunday morning, the Centaur had taken over our home with perfect balance. Its hindquarters kicked wildly in the living room where sleepover mattresses and cold pizza strewn about resembled a frat party gone wrong while its head dwelled peacefully in the kitchen with coffee brewing, waffles sizzling and babies cuddling up with my friends.
Yes, we can have it all.
I am a mother, a wife, a writer, a blogger, a friend, a daughter, a sister, a dancer and I love life…every bit of it.
Now with that out of the way, can I just say I am looking forward to this very, very much. Picking out my outfit.
Life is fabulous. I am Centaur, hear me roar.
And, aforementioned Firehouse car ride below. But read the disclaimers first:
A: There are three girls in the black abyss in the back lest you think it's just Heidi and I and we are lost and driving in a community, not a major road.
B: Someone f-bombs, so sorry for that.
C: Because I nurse, I am the designated driver so the craziness is concentrated fun with no additives. Promise. I don't promote DUI. lol
D: If you're not comfortable with thirty-year-olds acting like highschoolers, don't watch. If you are…then sing with us, baby.
And the Oscar goes to my husband who woke up with the girls the next morning and dragged them with the coffeepot out to the garage so we all could sleep in. xoxo