Candy wrappers litter the playroom carpet like loose confetti, my Cleopatran dark-lined eyes are now a smudged disaster, and the mess in the driveway echoes the remains of a good time–orange luminaire bags toppled over spilling kitty litter, tipped tricycles left where little legs deserted them, a plastic ghost table cloth torn and flapping in the (gasp) November breeze.
It was a great time.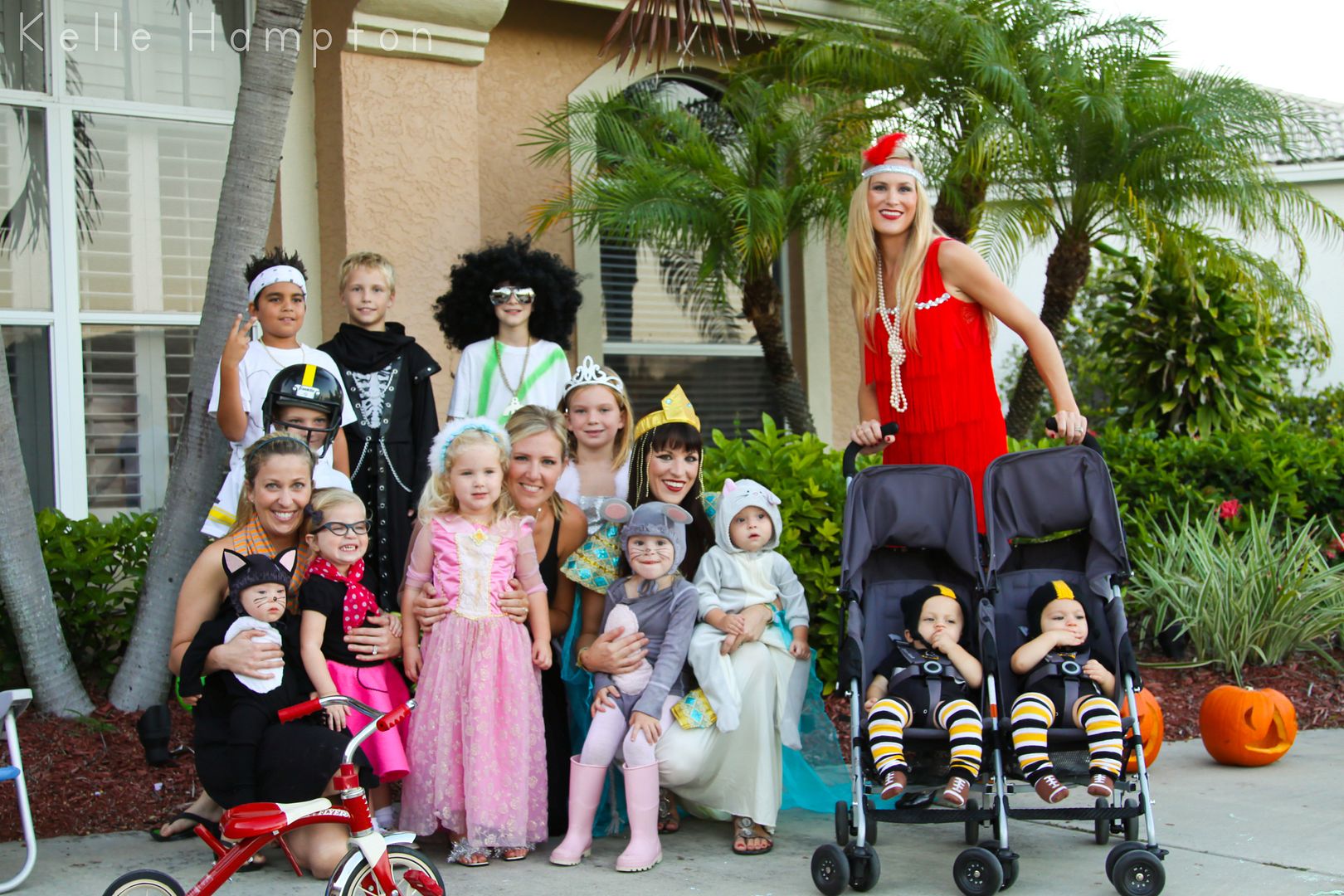 Girls costumes super easy to make. Hanna Andersson onesies and caps, dyed and sewn with stiff felt ears and terry cloth bellies stuffed with a little batting. And this is coming from a girl who does not sew, so I'm not kidding on the easy.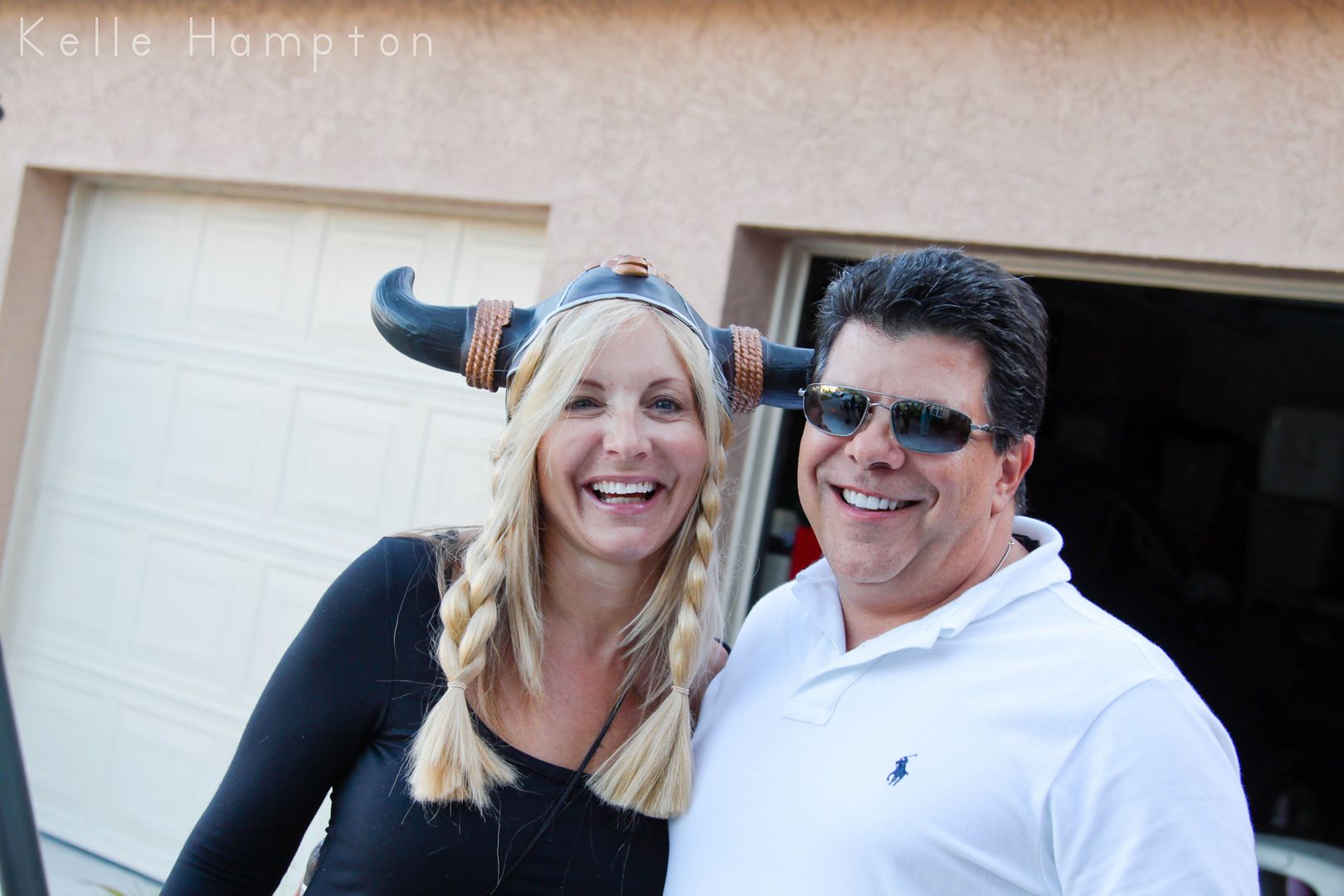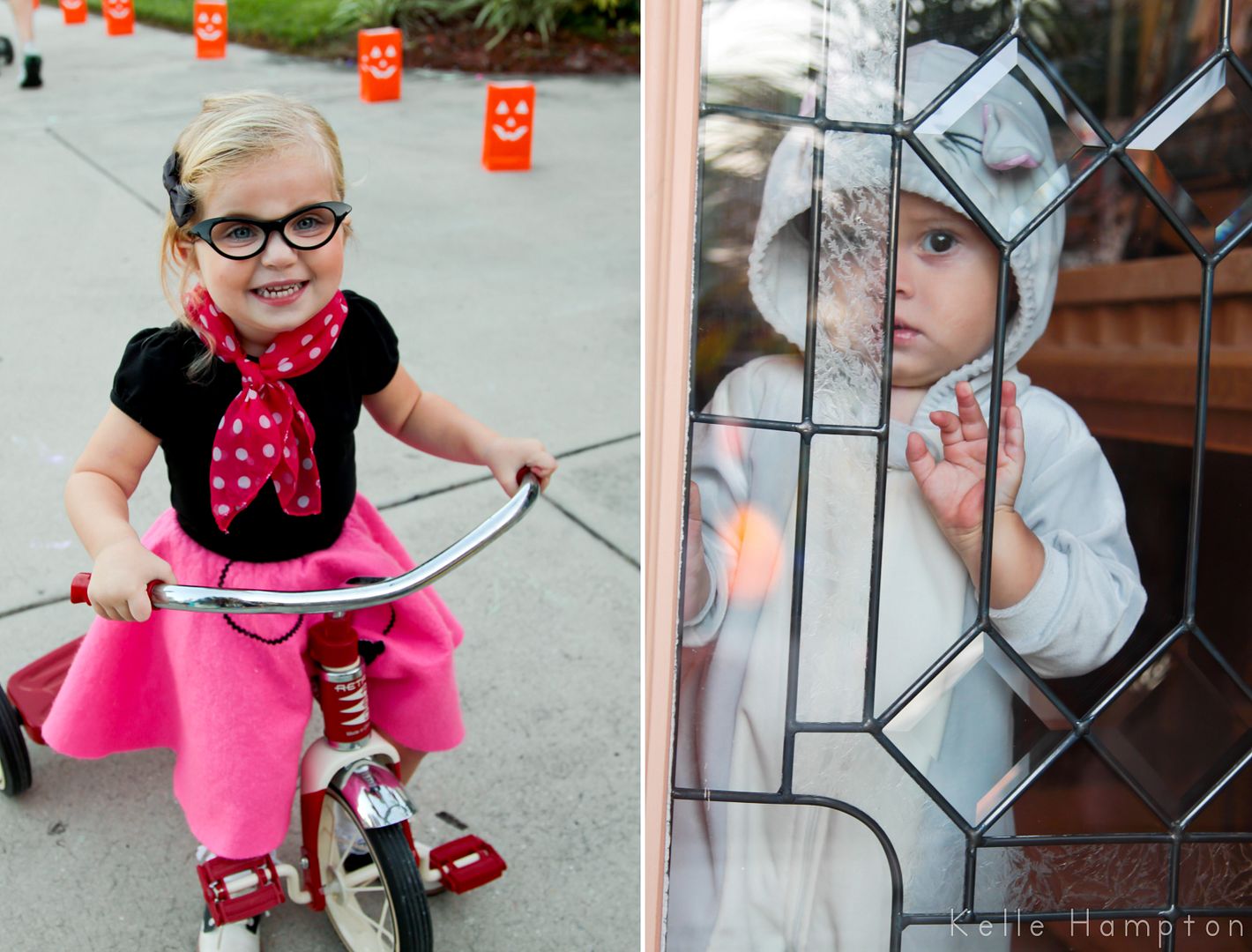 And I can't help but remember what a great time it was last year with my big globe belly all painted up having no idea how the little one inside would indeed beautifully transform my world.
We get a two-fer for all the effort of our costumes as our trick-or-treating gets a nice pre-quel with our neighborhood parade and party the day before. Every year, it just so happens that all these costumed littles are marching their fabulousness down the street at the exact same time the sun is falling and spilling its golden rays like a red carpet for the grand parade.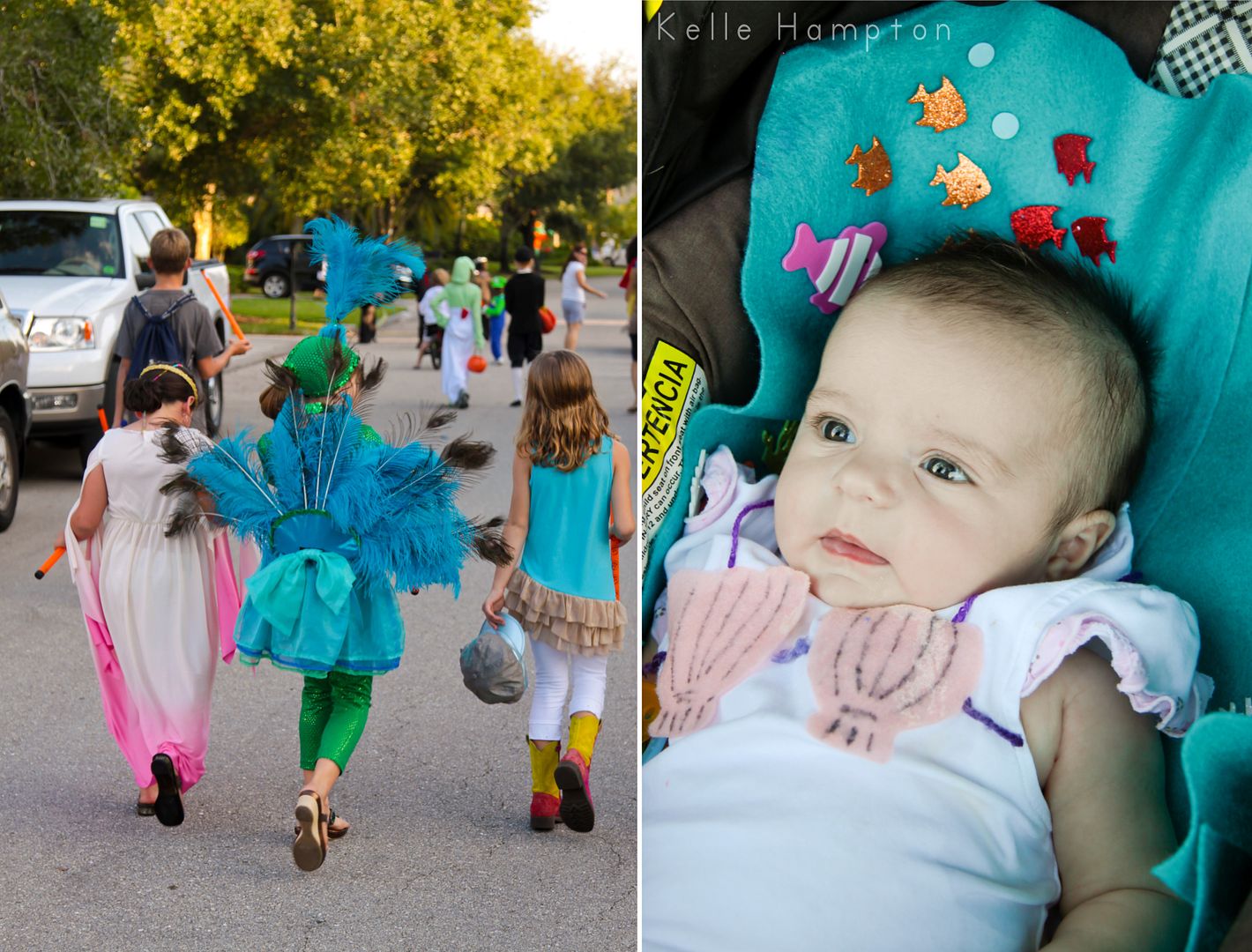 I am a shameless swooner at these things–cheeks aching, camera clicking, heart beating furiously as I catch the wisp of a moment I know is fleeting. And these sweet little grandmas stop you at things like this, with their sympathetic smiles and their eyes that hold memories and the way they pat their chest like it holds a treasure. "Soak it up, Dear," they say, "I remember those days and they go by all too fast."
And so I stash. Every thread of happiness and heart-bursting-ness I can manage to scrape up from little whiskered cheeks framed in costume hats, tiny fingers folded over friends' hands, shy smiles attempting to hide a this-is-really-cool moment, thick tights hugging chunky baby legs that conform to your hip just so.
She didn't need us this year to help trick-or-treating. She wanted to do it on her own, with her friends by her side. 'Cuz she's big.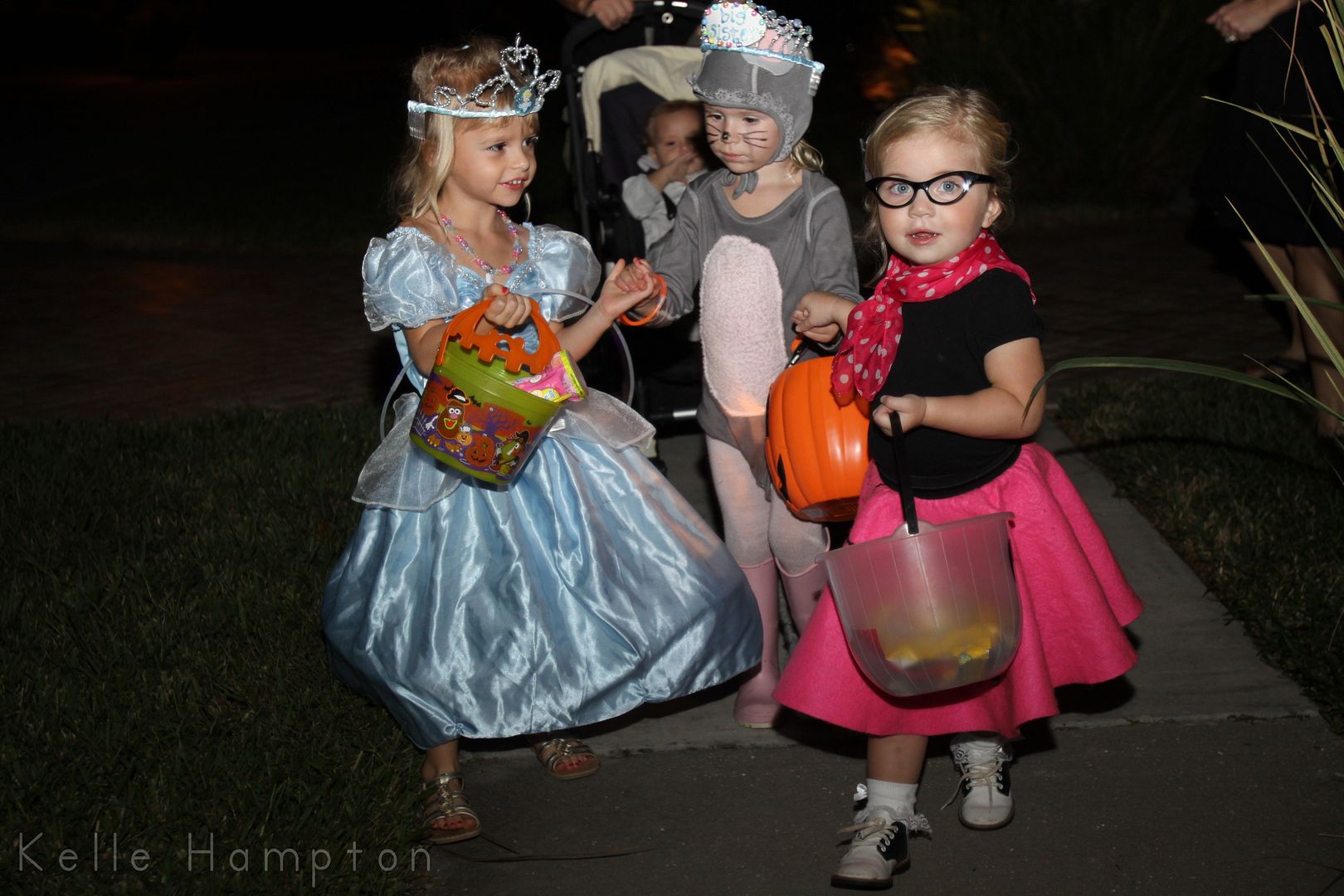 And this little kitty just purred and went along with it all in her go-with-the-flow style.
I am in love with holidays. I dig the whole over-hype and sparkle of decorations and Target setting up a small city of Christmas aisles the day after Halloween. I buy into the great to-do of kitschy bathroom towels embroidered with snowmen and freaking pinecones, and once one holiday is over, I am settin' up the excitement shop for the next one around the bend.
I realize there may be flaws to this philosophy and that real life is the in-between and, oh my, what my thirst for stars on my calendar must mean on some Freudian level.
But you know what else I think? To Thine Own Self Be True.
I fly my holiday freak flag proudly and am finding more and more ways to unfurl its enthusiasm on the in-between too.
It is the Great Merge, sewing together the nothingness with the spectacular, the ordinary day with the holiday and letting them seep into each other until you recognize and appreciate the magic of both a quiet cup of coffee on an uneventful Monday morning and the colorful chaos of laughter around a Thanksgiving table right before the gravy is passed.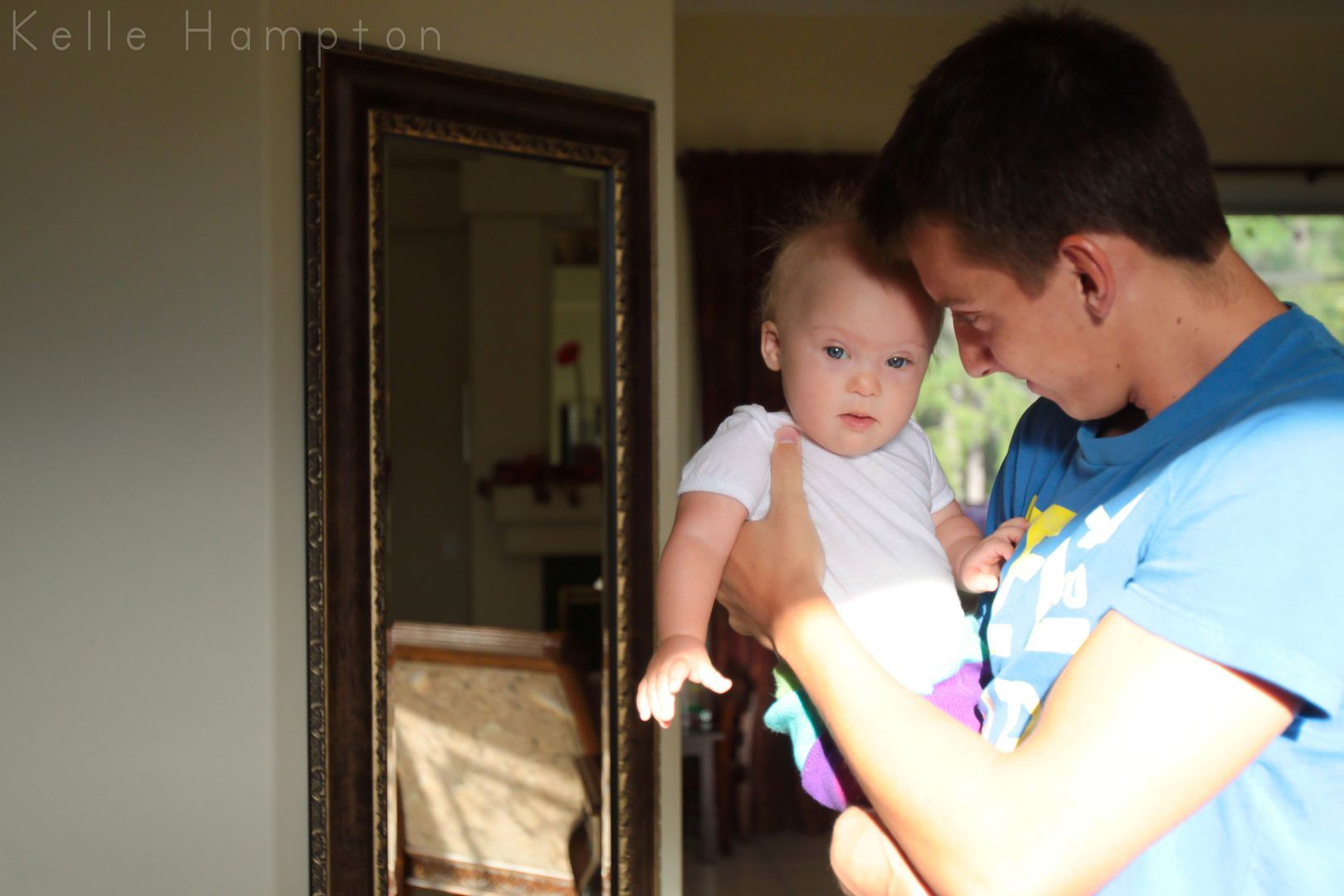 And the more you appreciate them both, the more of a Master of Merge you become, brilliantly ladeling the fabulousness of holidays onto ordinary days with spontaneous driveway dance parties and pulling out the good dishes for afternoon macaroni & cheese or rocking out red lipstick and two coats of black mascara for a morning of laundry and bathtub scrubbing.
One holds a spotlight to the other. The frenzy of festivities reminds me how I love the calm repose of our home routine and, likewise, the repetition of our beautiful ordinary allows me to plan for the wonder of holiday hoopla. It is a good cycle. It is a grand challenge, that merge.
Looking out at the driveway with its frat party remains that call for a clean-up and hoping for a quick decrescendo for my sugar buzz, I am grateful both for a fun night and the fact that it won't happen again for another year. That's the beauty of holidays…absence makes the heart grow fonder.
In the meantime, there's red lipstick and good dishes and dressing up in tutus on the day after Halloween.


Welcome to our new sponsor, Tutus Handmade with Love.
And ornament winners are…
Commenter #13, Mary: I discovered a gray hair 2 months ago while I was 7 months pregnant. I got highlights 2 weeks later 🙂 I can't wait to hear my little bug's first word when he gets older. xx
and
Commenter #204, Michelle: I am so glad I found your blog! I enjoy reading it, but even more so looking at the pictures of both your beautiful little girls! My baby girl just turned a year old last week and it amazes me how fast the year has flown by!
Please choose an ornament from PersonalizedFree and send your mailing info over to [email protected]. Thanks!
It's November, Friends. November. With blessed holidays around the corner and (patting my chest)…beautiful ordinary here right now.