I have the usual smattering of photos tonight. And the corresponding stories that string together the trivial nothingness of loungey mornings, alphabet puzzle afternoons and Elmo bubble bath nights.
But diving into our cherished mundane without first acknowledging this beautiful thing that's happening right now wouldn't be right.
I don't even know what to say. I thought $15,000 would be grand. And look where it's going. I feel hopeful and connected, motivated and humbled. And this crazy rush to keep going. Like when you lace up your tennis shoes to run two blocks and find that twelve blocks, an adrenaline rush and a victorious smile later you've decided you're going to run a marathon. And then you do.
If what I say resonates with you, it is merely because we are both branches of the same tree.
W.B. Yeats
Perhaps it is that in itself that amazes me so much. That sense of community–that you all care, that you're all clicking to watch that bar inch up the graph with us, that this is not our fundraiser but yours. And that's exactly what I hoped for.
This belongs to a whole lot of families. And it's not over.
Thank you, Friends. Thank you for your words I have wept over. Thank you not only for making meaningful donations and spreading the news, but thank you for seeing what we see. Thank you for knowing these families are lucky and blessed. Because that's where it begins. Recognized potential.
Kind of like the potential you saw in a 'lil 'ol $15,000 goal. Let's run a marathon, shall we?
Please continue to share the word.
And how do I proceed without seeming completely jolting?
I'll soften the blow first.
There. That'll do.
I'm in an interesting place right now. Ridiculously busy and juggling a mess of balls, and at the same time reflecting a whole heck of a lot on this crazy year. One year ago, right now, I was here.
I want to remember all of it. I want it to hurt and, at the same time, I want it to feel good, if that makes any sense. I've organzied a lot of meaningful to-dos next week. And I'm so very excited for what it's all going to mean.
Mostly though, I'm just feeling a whole lot of love.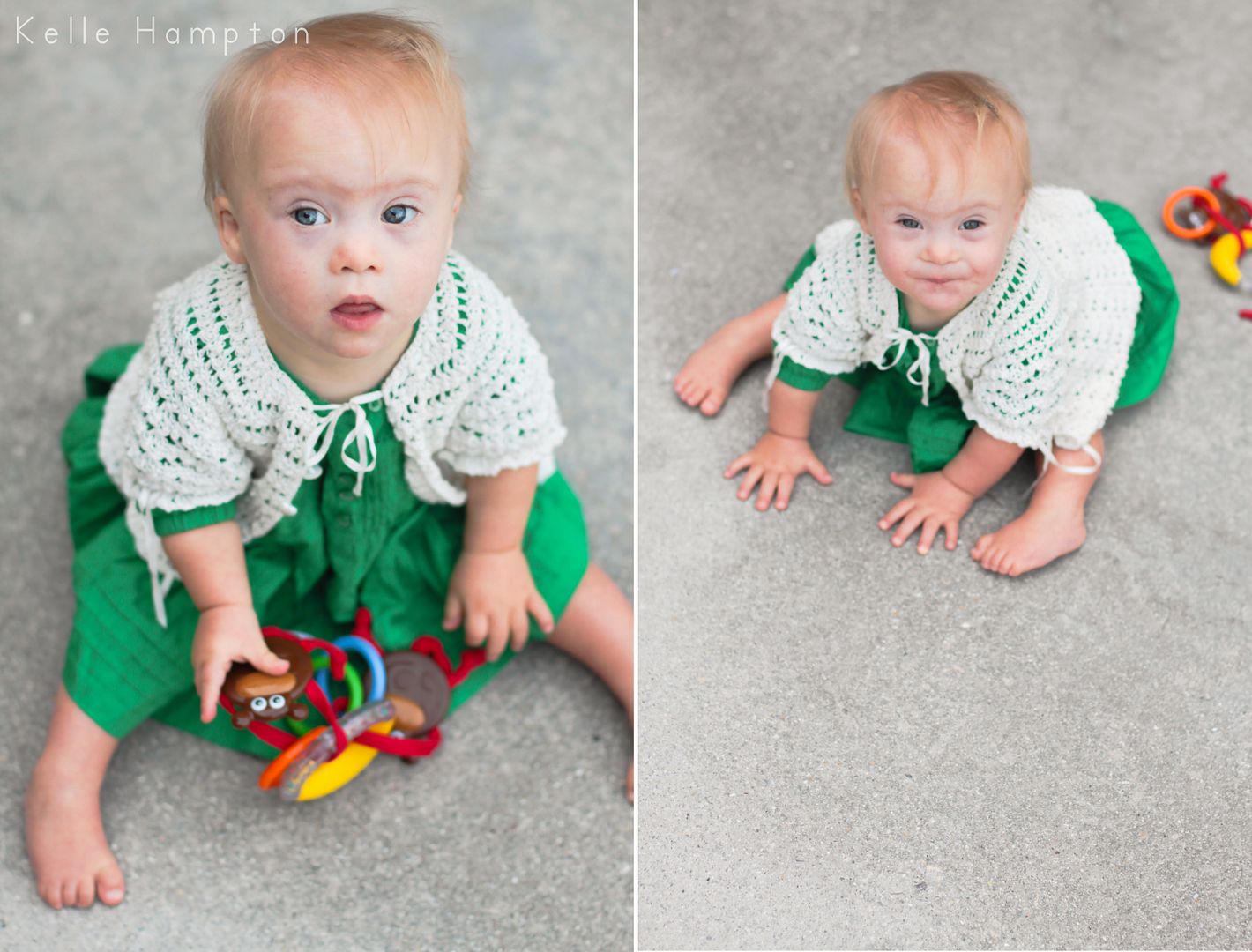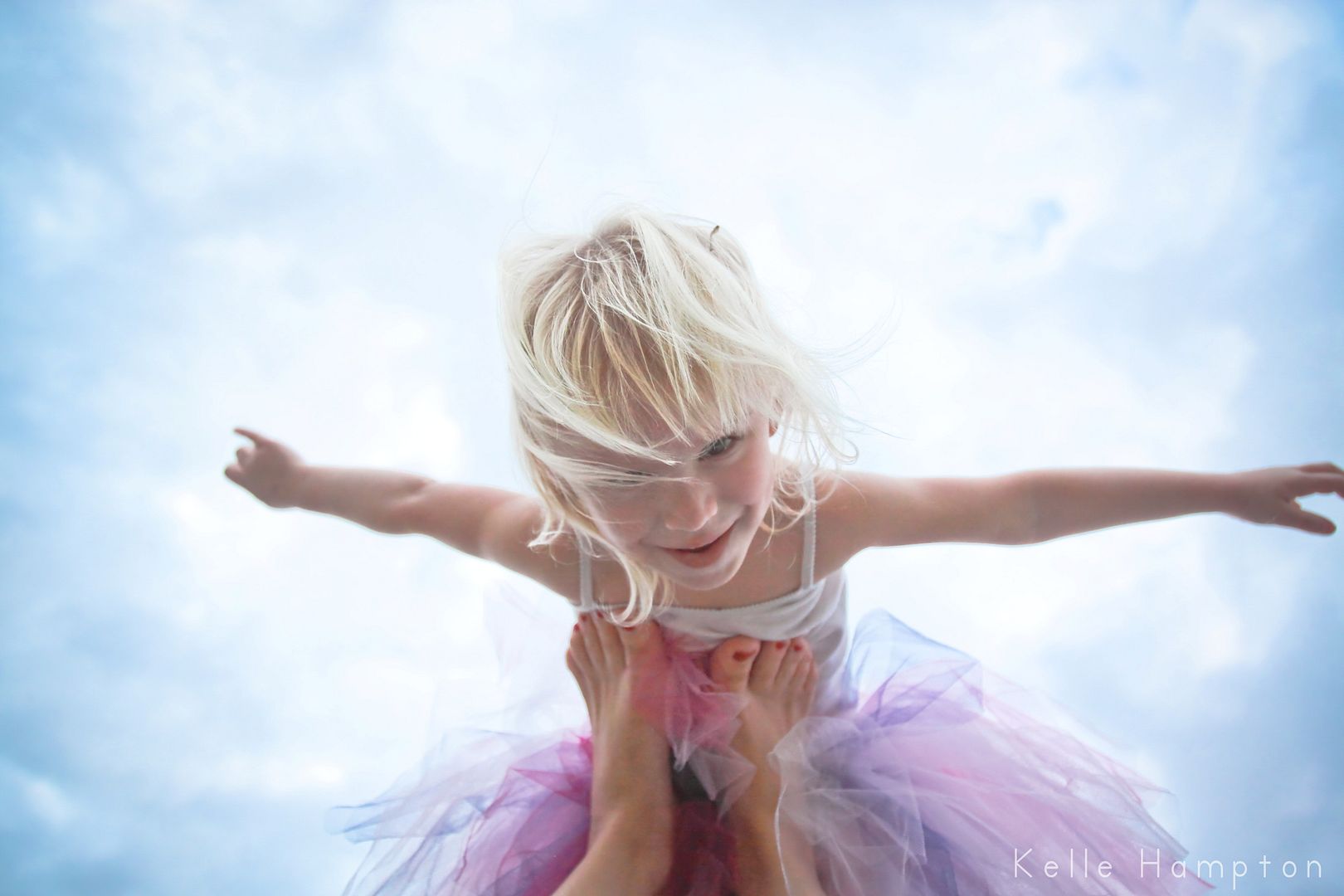 Our evening fire Florida chill has faded this week, replaced by the kind of weather that makes you say cheesy things to the neighbors when you're taking out your trash…like "Pretty gorgeous day, eh?"
It's always pleasantly ironic to see swimsuits drying on tree knots while somewhere, not far away, mittens dry over hissing heating registers.
This one's growing gills like her sister. If she hears bathwater, she instinctively starts paddling toward the tub. And pools? Fuhget about it.
******************************************************************
Lainey's really into bringing her own grocery cart to the store with me lately. It's the funniest thing. She looks like a miniature mom, picking up packages and pretending to read the price before chucking it in her little plastic piece-of-crap-on-wheels.
*****************************************************************************
SWIPER in action. It's her nickname. Wanna see?
Notice the way she's eyein' Lainey's chalk all subtle like in the right hand corner.
…and makes her move when Sister's out of sight…
…enter her signature swipe…
And there you have it. Swiper scores.
**********************************************************************
Finished this evening with a relaxing bath. Only Lainey's Barbie head was creepin' me out with her bug-eyed stare.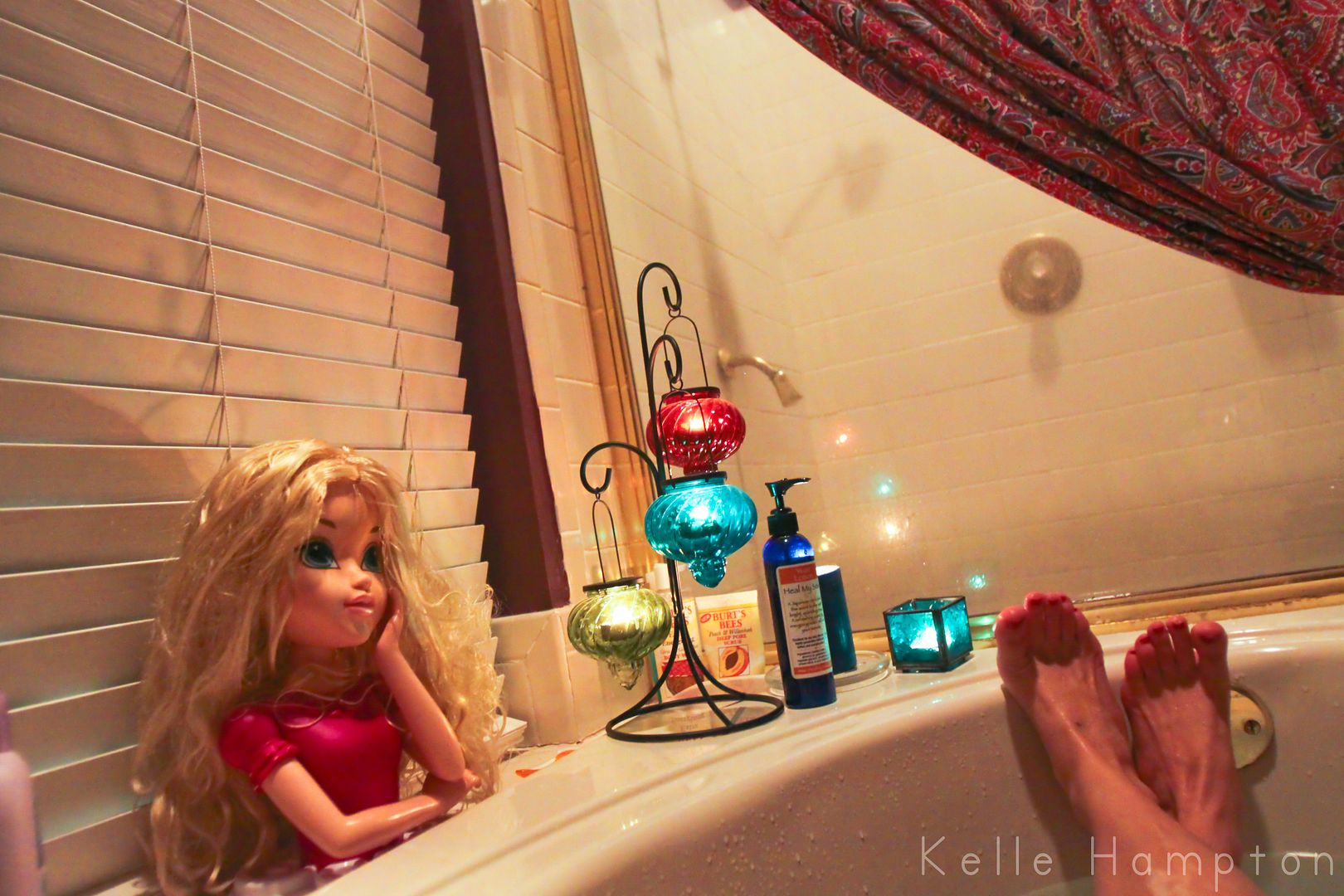 Ever heard of Yuzu? It smells divine. All grapefruity and citrusy. I think Barbie wanted to steal my new bath products.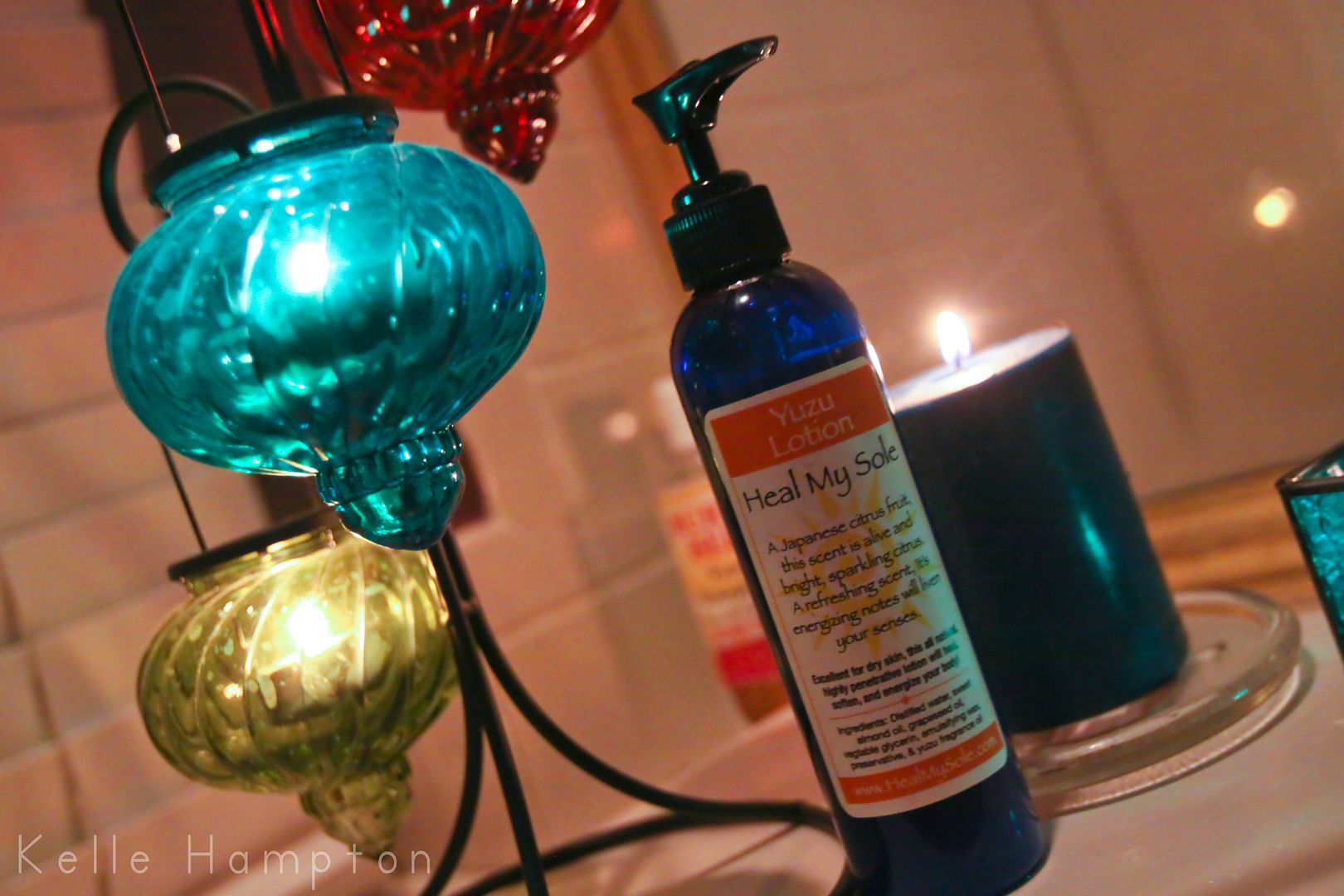 Heal My Sole Natural body products (homemade!)
*****************************************************************
I'm happy to welcome returning sponsor, Loving Shop. Handmade Tutus which Lainey happens to love.

Lainey's wearing Fall Skies Tutu.
Nice little Valentine's Day treat, eh? Since Lainey's ballet teacher once wore a real Nutcracker-ish tutu for class one day, Lainey's been obsessed with anything that looks like it. Hence the frequency of tutu wearing around the house lately.
Check 'em out. And, for the next two weeks, 10% of all shop proceeds will go to…yup, you guessed it. The ONEder Fund.
**********************************************************************
So that is it tonight, my friends.
Thank you again, for everything you are doing to help rock the ONEder Fund. I've seen your blogs, I've read your Facebook statuses. You're putting effort into this…and that makes it your race to the finish line too. It's amazing, really. And thank you to all the new Facebook friends I've made this week! Welcome aboard. If I could bake a batch of cookies in Farmville, I would…and serve them to you with a "Nice to meet y'all." But I've never been to Farmville.
Oh, one more thing. The Pitter Patter Shop has some precious handmade shoes and booties, and ALL the proceeds from the Nella Cordelia Mary Jane Bootie will be goin' to the ONEder Fund, so head on over to check them out!
And Happy Monday!