I don't know much about football. I know what a running back is, what a quarterback is, and I know that thick spandex stretched across a grown man's backside makes for a nice tight end. Not that I'm lookin'.
I don't have to know a lot about the game though to understand that when you're watching a big game at a sports bar where a sea of navy & orange-wearing fans are joined to cheer, and your husband's favorite team scores a touchdown, you jump and holler like it's nobody's business.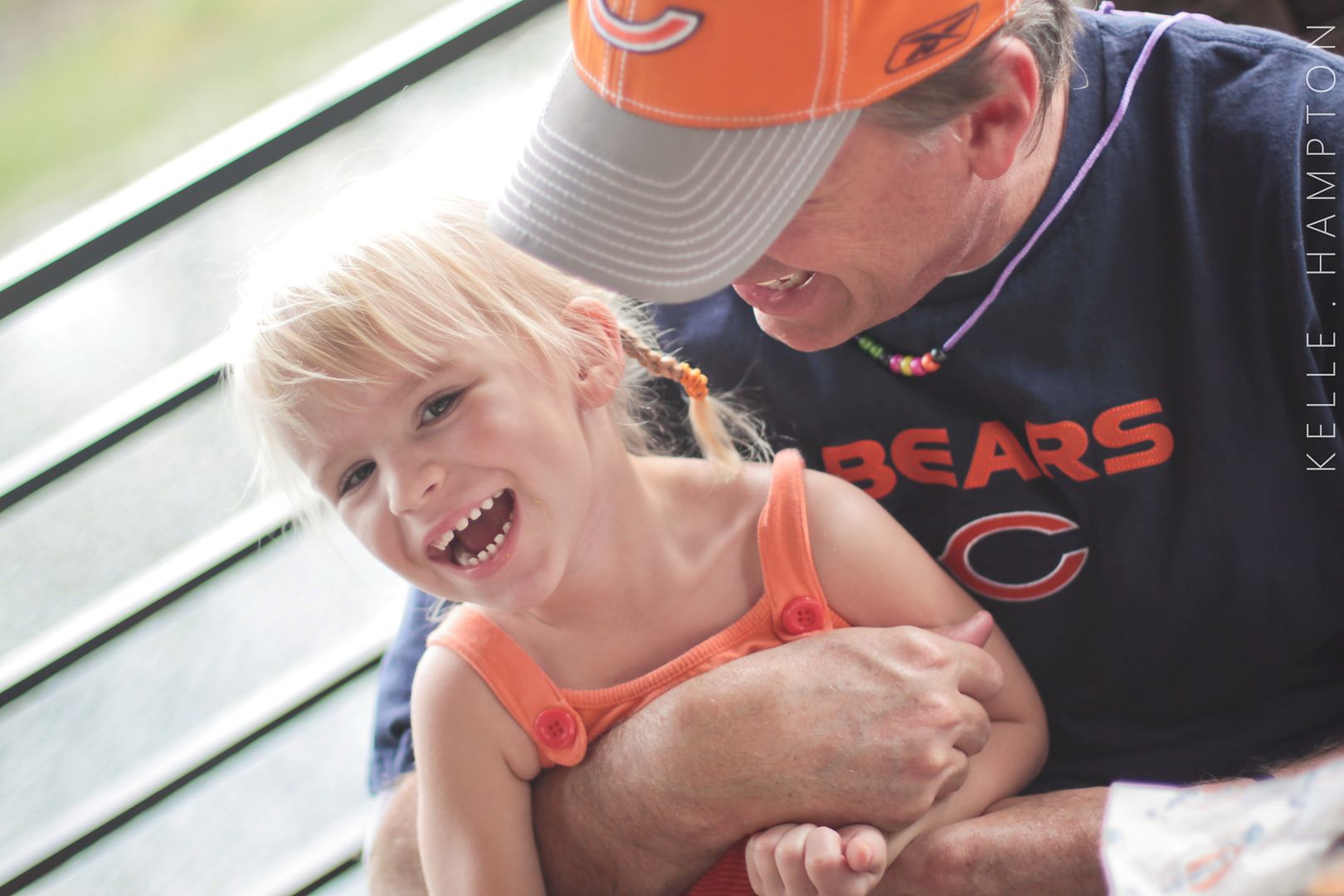 Go Bears.

Our Bears-loving comrades, John & Suzanne.

Nella learned the name of the game real quick. They score, we cheer. We cheered a lot yesterday (my condolonces, Seattle. I still like your coffee.)
And I certainly don't have to like football to like the idea of the celebration of people all coming together to root for something. There's an infectious energy that wafts about the sports bar as big jersey-wearing guys bellied up at the bar clink glasses, spill beer and shout their approval. And we cheered with them from our table-turned-playground where baskets of hot wings were tucked into the small surface not covered with crayons and books and Polly Pocket dolls. To be honest, I don't really care who wins. I just like the big to-do of yet another occasion that brings people together for a common cause…to celebrate.
We did a lot of that this weekend.
Our not-so-tiny twin friends turned one.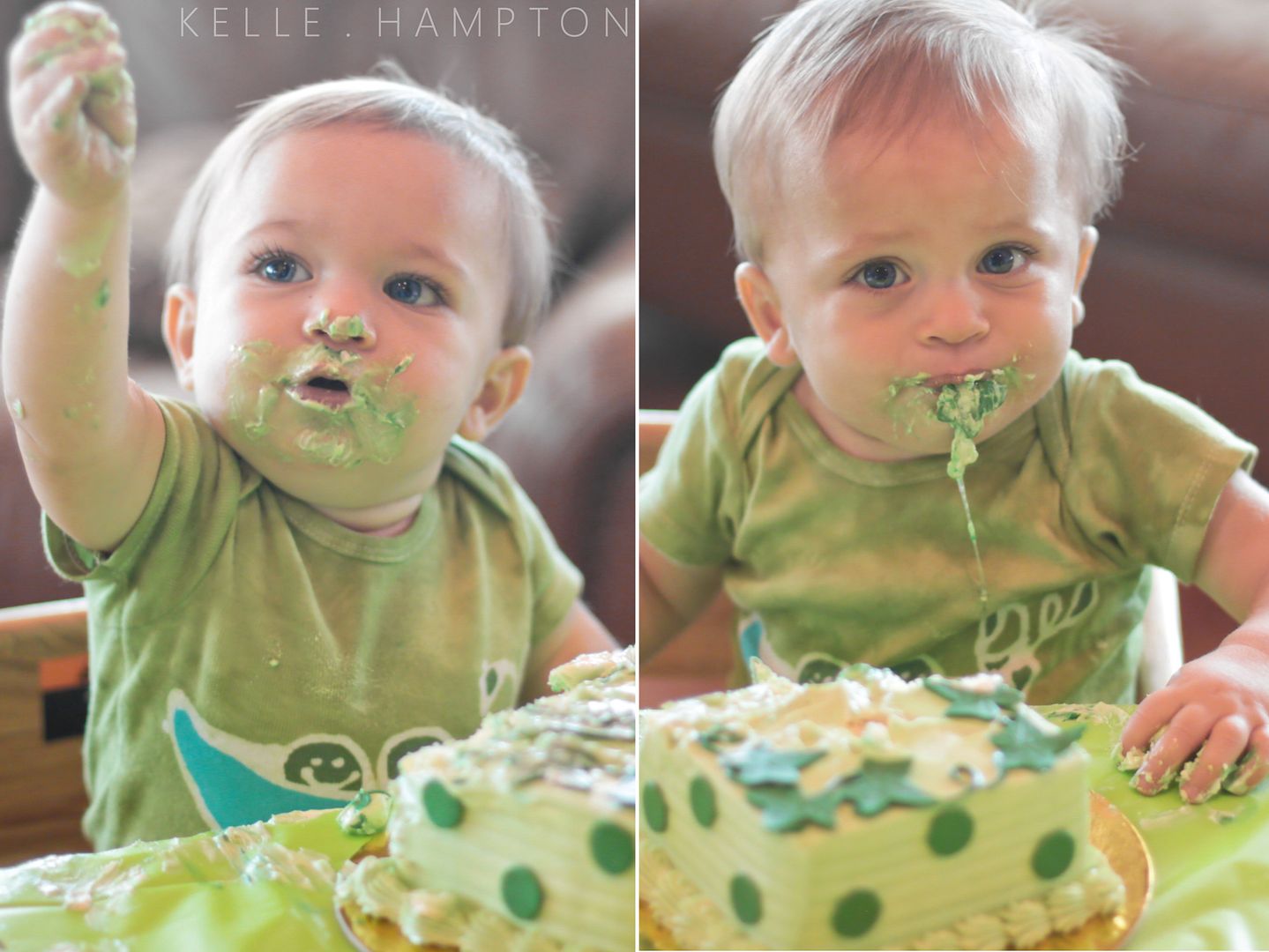 And we danced and sang and remembered when we welcomed them a whole year ago. Happy Birthday, Cash & Rocco.
It seems today is an appropriate day to celebrate all this togetherness, and I can't help but let this glorious theme steep a bit in my mind right now. There may be different ways and measures of acquiring the need to feel united, to celebrate something good, but when it all boils down, the fact remains that I am fueled by the victories of the past, the potential of the present and the promise of the future. As cliche' as it may be to link this all up with Martin Luther King Jr. today, I can't help myself. I'll spare you with the "I have a dream" speech and simply say that MLK paved the road with some impressive unifying achievements and fearlessly challenged people to dream bigger for a better world. I am inspired by the fact that the small things we are doing today can do the same. While there is war and hatred and discrimination in our world at this very moment, there is also a growing number of people who are working to create a culture where everyone is valued and celebrated. You've been doing it for over a week now, and there's almost $70,000 to speak for it.
So, if you've ever basked in the joy of celebration–in blowing out candles or leaping off the couch to cheer a touchdown, in clinking glasses to toast a new year, a new job, a new baby, in huddling around warm flames to tell stories, to catch up– you know what it feels like. And it's good, eh?
I have a dream alright…a dream that there'll be plenty more of it this week, and I'm pretty sure it's comin' true.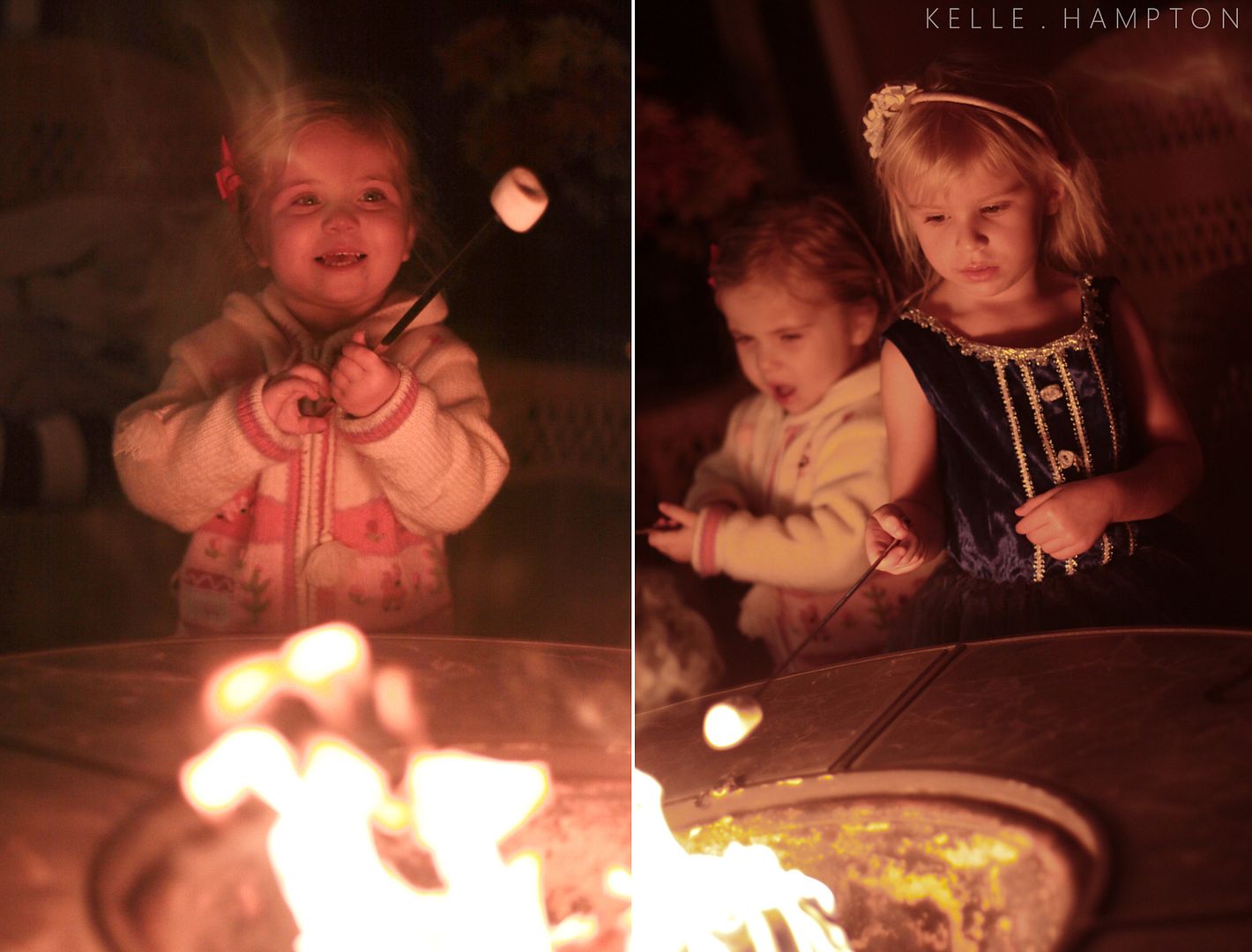 The girls modeling togetherness in Lainey's latest favorite game: Pirate Boat Ride. Where quilts are boats, wooden spoons are paddles, dogs are pirates, and Lainey looks a little bit like Rambo.


This week, we are continuing the celebratory theme as we make the twenty-minute trip to the airport a handful of times to pick up loved ones and I, a half hour before they arrive, madly throw things into closets and drawers to prepare for their arrival.
There's plenty to do in the meantime.

I was just about ready to snap the photo on the right above when I *clicked* right as Swiper interfered (see left).

Rockin' it together-style.
The ONEder Fund's still rockin' until this Saturday. But you're certainly welcome to come knockin' by sharing THIS video or donating HERE. And many have shared that their employers have matched their donations, so it doesn't hurt to check if yours does too! Thank you from the bottom of my celebratin' heart.
This afternoon's rain calls for wet boots and puddle dancing.
With Lainey, of course, sportin' her favorite cape from renewed sponsor Pip & Bean. Happy to have them on board again, and loved hearing from several of you that your kids rocked some Pip & Bean capes this Christmas too. We love ours!
Happy Monday!
Life's most urgent question is, what are you doing for others?
~Martin Luther King Jr.