One year ago. Our Beach Celebration for World Down Syndrome Awareness Day.

I've recently remembered a night I had long forgotten and probably wouldn't have ever thought about had it not been for the turn of events that occurred in our life upon Nella's welcoming.
The memory is clear; the irony, haunting. I was five months pregnant with Nella, and a group of friends were joining at Brio for a dinner celebrating Heidi's birthday. I remember everything about that night—the way the humidity made my hair stick to my cheeks as we stood waiting for a table at the bar outside, the mental note I made not to wear those jeans again as the waist pulled a bit too tightly and the button branded the skin on my ever-growing middle. I wore a hat that night. A brown tweed newsboy hat because it was September and my fall freak flag was craving brown and tweed and headwear.
I remember where I sat inside—at the far end of the long table in our private room, right between Heidi and Julie, my pregnant partner in crime. I took two sips of Heidi's wine to feel part of the crowd and then smiled at my pleasure in knowing why I couldn't have any more. I rested my hand over my stomach and swooned over the new ultrasound pictures Julie pulled from her purse. We passed them around the table and everyone pointed and laughed at the very obvious presence of one of her twin's, ahem, man parts. "Whoa, lucky boy," we laughed. We talked about pregnancy, cravings, newborns and both of us happily responded to the questions you have the privilege of answering during those blessed nine months you spend waiting in your life. Is the nursery ready? How are you feeling? Any names picked out yet? And it felt good answering them.
We talked about our babies' health. How we were lucky. How ultrasounds showed high-kicking little people, lively beating hearts and perfect profiles of souls that had already seized our love. Our babies were fine, we said. And here's where the memory gets a little haunting—in that beautifully prophetic way. I remember saying, "…and our last ultrasound ruled out Down syndrome." Like it was one check off the relief list, even though it wasn't even anything I ever worried about. No extra neck fold, heart in tip-top shape, femurs measuring just as they should.
It was the only time I ever said those words during my pregnancy, but I remember it distinctly. I thought about it a moment after I said it, for the first time during either of my pregnancies actually, and the table briefly opened up to one of those "Oh God, can you imagine" discussions. I leaned over and interrupted a parallel conversation to get my friend Jen's attention. Jen had a questionable ultrasound eleven years earlier when she was pregnant with her daughter. I remembered her story—how she had to wait for results for two weeks thinking it was a strong possibility the baby she was carrying had an extra chromosome. For the record, she would have kept that baby either way, but Oh God, can you imagine? I asked her to retell her story—as if it was some entertaining fisherman's tale about the time he almost caught that really big fish. I listened and reacted and finally concluded our conversation with a "well, aren't we lucky" mental note as I rubbed my belly and waited for my salad.
Little did I know, I rubbed the belly of the high-kicking little person, the lively beating heart, the perfect profile of the soul that had already seized my love…the one with an extra chromosome. And, for the record, not that it matters, but yes—hell yes—we would have kept her had we known.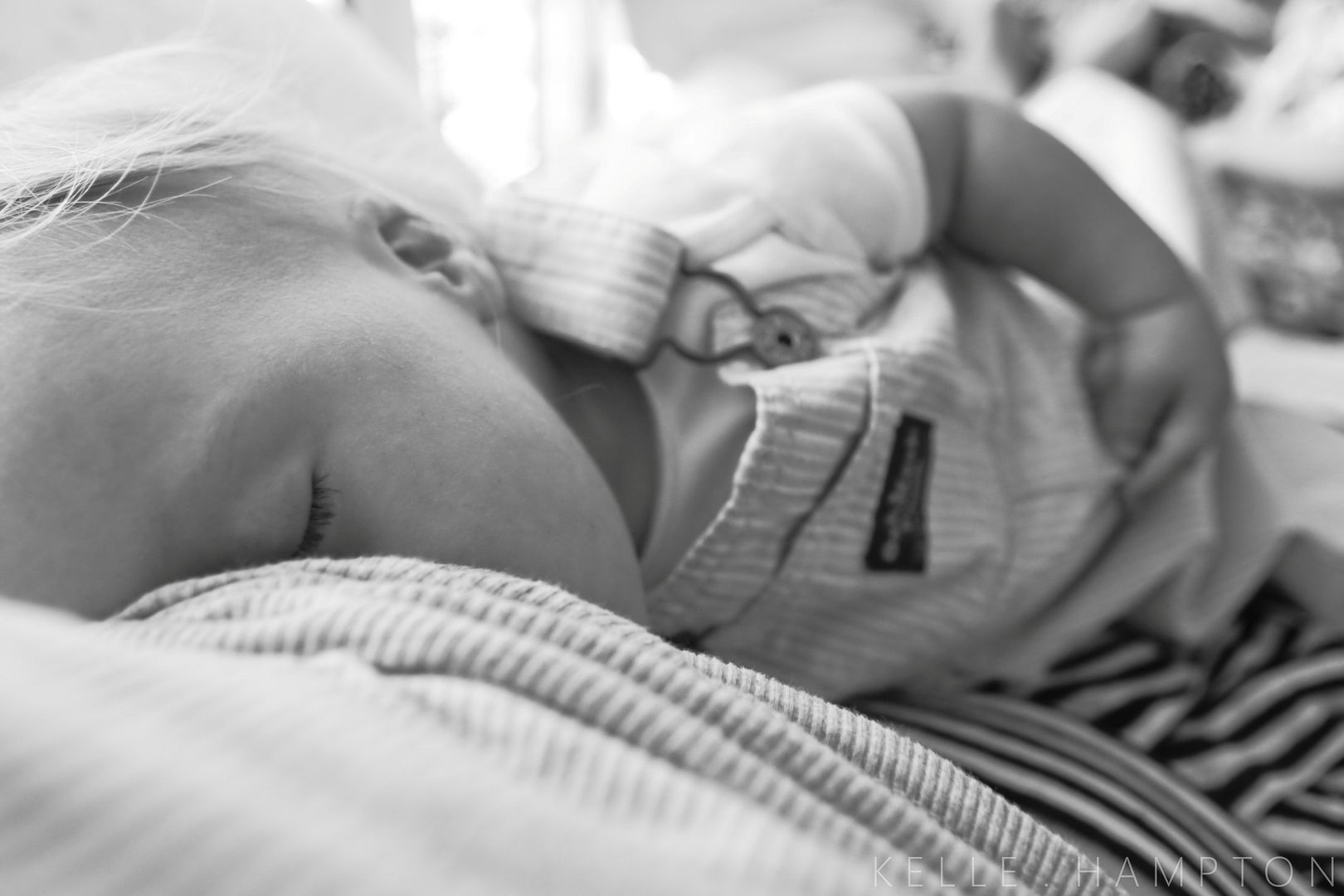 Today is World Down Syndrome Awareness Day. And I want to talk about Down syndrome. Shocker, eh?
Why don't I talk about Down syndrome more often? Because this blog is about our life, and our life is not about Down syndrome. I made the decision early on to keep this blog what it has always been, and figured Down syndrome would find a cozy spot on its own. It has…on this blog, in our home, in our hearts.
Down syndrome is a sometimes-frightening but mostly beautiful part of my life just as being female is or being a photographer is or getting older, being a wife, raising kids is. Life isn't always easy. Some things you choose, some things you don't, but together it stirs together, and you drink it. And if it doesn't taste quite right, you set to work in your kitchen adding, subtracting, perfecting that recipe until it's the best damn drink you've ever tasted. The perfect cocktail. And Dude, I know how to make a good martini.
So, where are we now?
We are parents of two witty, kind, and smart teenage boys and two funny, beautiful, charming girls. That's where we are. Mostly, I don't see chromosomes, I see kids. And that's what I want the world to see too.
Sometimes—not often—but sometimes I am scared. Sometimes I hold her and stare into her eyes and swear on my life she knows exactly what I'm thinking. Sometimes I tell her I'm sorry she has to struggle more and I feel bad when I see her work so hard to shimmy across the entire hallway to get to her brother's bedroom. Sometimes I lose my breath worrying we might be one of those "increased likelihood" cases and sometimes I think about life expectancy. But these "sometimes" are few and far between.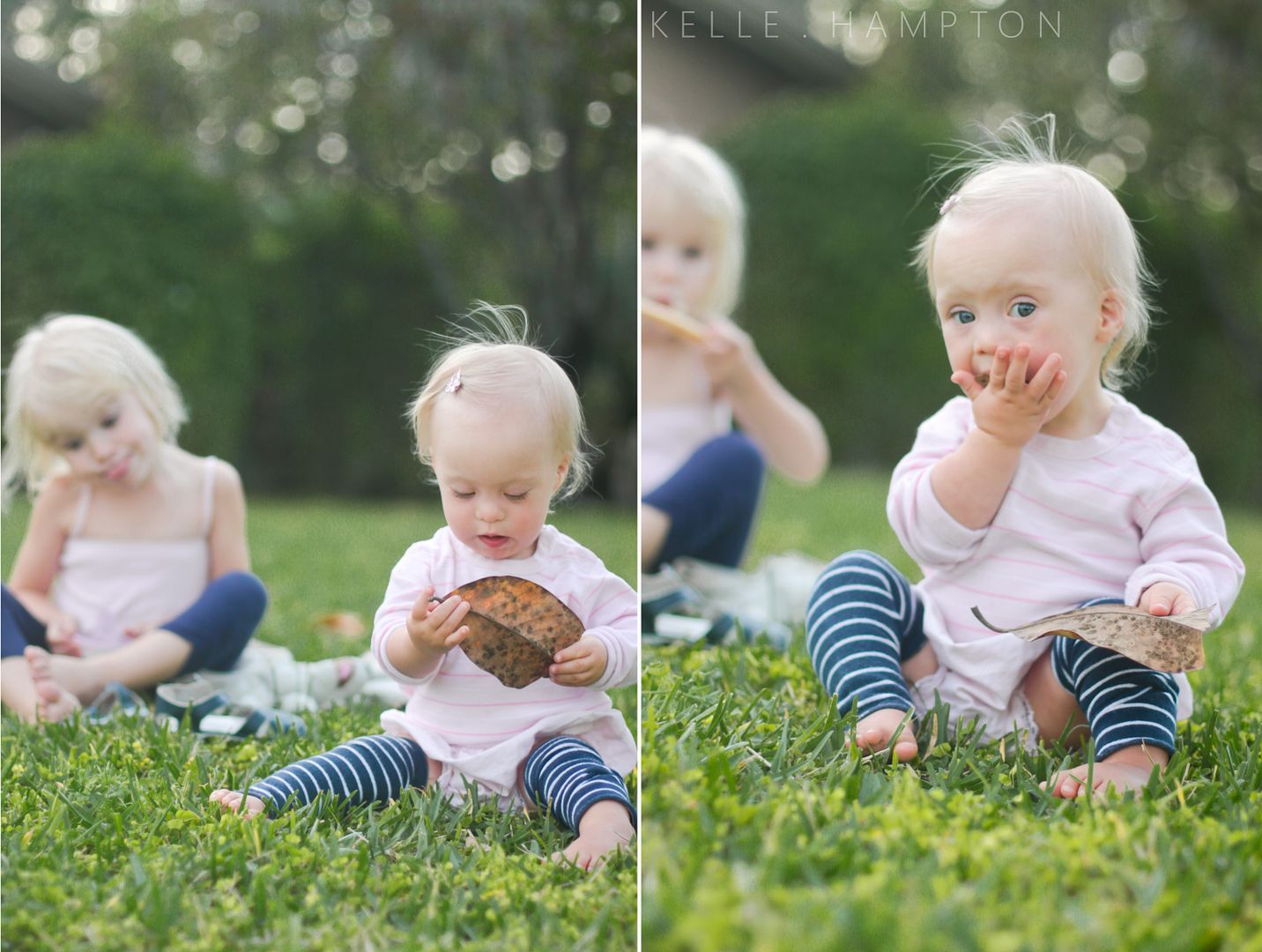 Mostly, I am amazed at my girl's spirit and astounded by her determination. I am caught up in the thrill of motherhood and the joy of raising two girls who are a bit different but mostly just the same.
I am aware of the facts. I can read the books more comfortably now. I am aware of the future and yet I dwell in the beauty of today and the amazing potential of tomorrow.
So on this, World Down Syndrome Awareness Day, what do I want you to know?
Well, there's the basic stuff I didn't know a year ago. Things like it's Down syndrome, not Down's syndrome and we say "a child who has Down syndrome" as opposed to "a Down syndrome child." I could tell you about hypotonia and my girl's ability to stretch her legs like Nadia Comaneci or the little gap between her toes that's just begging to be filled by a pair of Isle of Capri flip-flops.
I could inform you of all the terminology—words like single palmar crease or Beckman oral motor intervention. But it's taken me a year to learn these things, and it hasn't made me any more aware of what's most important like falling in love with my daughter has.
Mostly, the parent of a child with Down syndrome—or autism or Turner's syndrome or Prader Willi syndrome or, for that matter, no syndrome at all—wants the world to accept their child. To love them, praise them, high five them on the soccer field, compliment their awesome sneakers, invite them to birthday parties, ask them questions and really listen when they reply, pick them for playdates, help them when they're struggling, teach them when they need it and recognize all the good they have to give the world.
Having a child with Down syndrome, I am consequently more sensitive to degrading words people use—words like retarded. I've used it in the past—not purposefully meant to degrade, of course—but in passing when I've done something without thinking. It's amazing how many times I've heard this word since Nella was born—usually thrown out in the same way, not meant to demean anyone, and it's taken me awhile to figure out how I feel about it. Obviously, yes, it's a word that is used frequently to degrade people with disabilities and for this reason, it shouldn't be a part of someone's vocabulary as a silly way to refer to yourself when you've mindlessly attempted something. There are campaigns within the special needs community to end this word, and I join them because I support this cause not only for my children, but for others' as well. But the word exists, not only as a demeaning term, but as a medical expression too—a matter of fact, printed with other words I can't pronounce under lists of indications that my child has an extra chromosome. And I want to be informed of what it really means—before society notoriously went and made a mess of it.
With that said, the word "retarded" comes from a Latin word that means "to make slow." In music, a variation of the word refers to a beautiful "slowing down" of pace at the end of a composition. And, if you remember the story of the tortoise and the hare, you'll recall who won in the end. I'm just sayin.'
My point is, throwing out "the R-word" is usually done in ignorance, and the fact that the word used inappropriately is meant to refer to a lack of intelligence is well, ironic. So, I guess this is all suffice to say, out of kindness and respect for everyone and the way this word is degradingly used, please amend the existence of this word in your vocabulary and teach your children to do the same.
Mary Oliver says, "Pay attention. Be astonished. Tell about it." And I think that's what awareness is all about.
Pay attention to the person, the child, the soul—not the wheelchair, the chromosome, the difference. Allow yourself to be astonished—to learn something new from someone, to be inspired, to laugh, to enjoy a moment. And then pass it on. Spread your awareness message by the way you live, the way you speak and the way you treat people.
My girls are very different. One has eyes like little brown moons, a delicate nose, and fine blonde hair that looks like spun sugar when it catches the morning light. She is wispy and shy, lively and agile. The other one has almond eyes with deep blue oceans, one with golden flecks. Her nose is soft and sweet—like cookie dough—and her sandy blonde hair sweeps nicely across the milky plane of forehead that begs to be kissed. She is comical and loving, eager and determined. One has 46 chromosomes, one has 47, but you hardly notice when you're watching them both scrape sidewalk chalk across the pavement or patting the backs of their baby dolls. They both are lovely, and we are lucky.
On 1-22, we were blessed with 3-21. Three copies of the twenty-first chromosome that have opened our eyes not only to new awareness about Down syndrome, but about Life. What we are capable of…to be more. And, as Mary Oliver said, to "pay attention, be astonished and tell about it."

Don't take her paper towel away…or else…
I know what it feels like to be the mama of a special needs child, and it is in that role that I have felt fueled to advocate more fiercely for the rights of individuals with Down syndrome. Sometimes it takes wearing the shoes or wondering what it would be like to wear the shoes of a tsunami victim, a mother with cancer, a soldier's wife, or the parent of a child with a special need to force us to be more compassionate. A child must understand the concept of "self" before he learns to share; so it is a person must wonder what it would feel like to personally experience something to be truly altruistic. I hope that reading this blog has perhaps allowed you to feel the challenges and joys of raising a child with Down syndrome. And, in doing so, I hope you are more aware of every individual's capabilities and maybe, your own as well. Thank you again for reading, for sharing, for being part of our journey.
For more information on the amazing things individuals with Down syndrome are accomplishing and the way these beautiful souls have changed those who know them for good, please check out the NDSS' My Great Story campaign or watch Nella's ONEder Fund video.
After climbing into the bathtub this weekend all by herself, Nella had her one-year therapy evaluation today, and I am beaming. Typical milestones she's hitting. Knocking the ball out of the park. I think she has an inner Betty too.
And the Linkel Designs gift certificate goes to Comment # 577, heather: loved this post , and i mention you to all my friends or even the bagger at the grocery store !!! if i could name my inner badass….i will have to get back to you on that …after i find her this week ! 5 things im tired of …… colds, squirrels digging in the trash, bad batteries , gas prices, daddy on night shifts. 5 things ill never be tired of ……..putting fake nails on my 5 yr old, telling noah hes mommys baby, morning breath , caramel frappes ,cards in the mail…
cant wait to see laineys party. love you all. love and blessings, the doughtys
Heather, please e-mail your info to kellehamptonblog@comcast.net. Congratulations!
And I can't help but comment on all the names I loved from your inner baddasses. Like Natasha and Shantel and Ruby and Lola and Elektra and Shirley and Towanda.