We are home. And I just want to sit and let that statement simmer for a bit because the ever so comforting idea of home is worth simmering.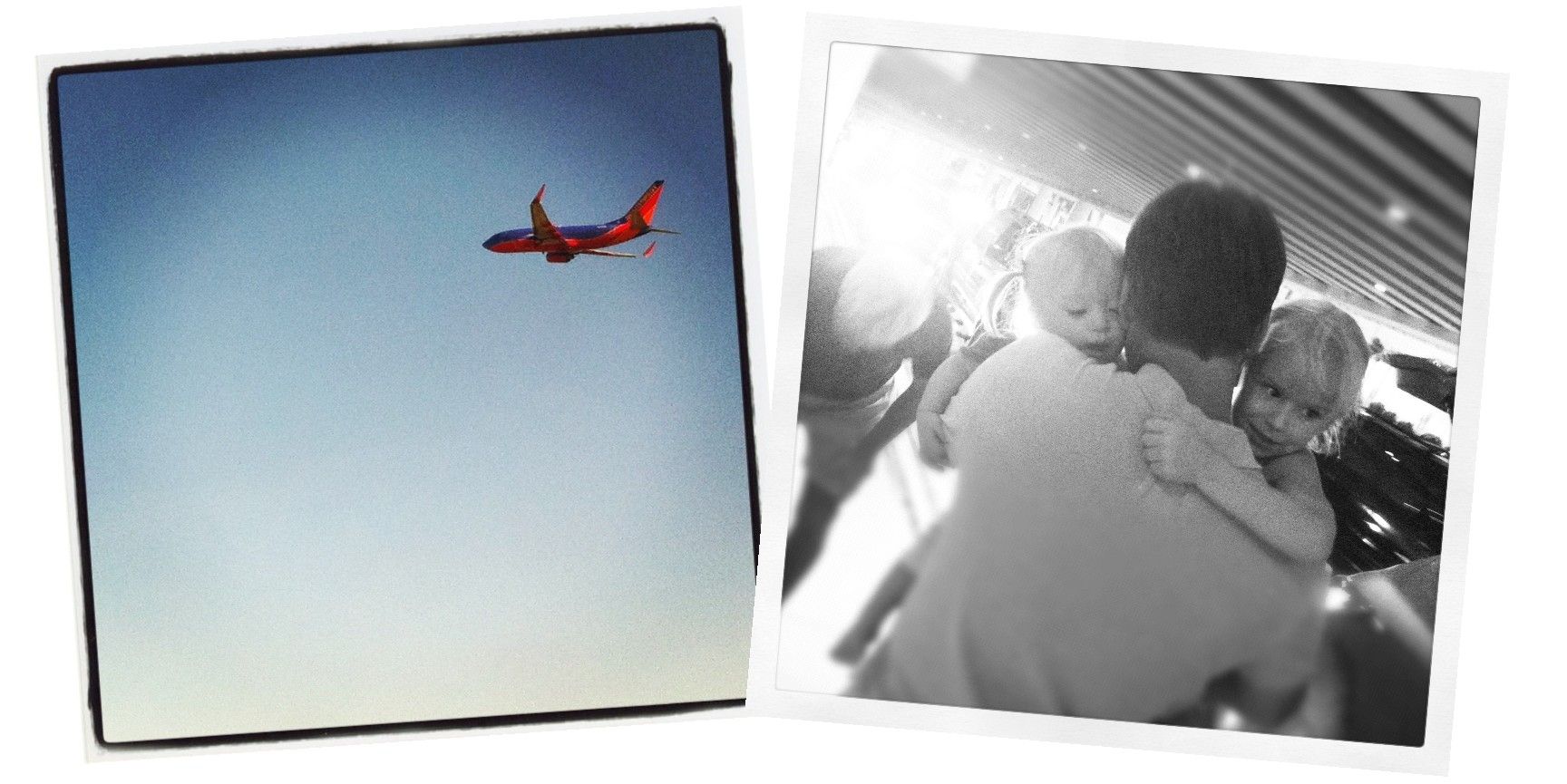 This little welcome? Oh, you should have seen it. I don't know whose face was more fun to watch–the girls or Brett's.

I've been "under water" for the last four days and only now coming up for air. I can honestly say I don't think I sat one time but to eat or make it through an airplane ride since Monday.
And while we're on the subject, can we talk about this picture in the airplane safety handbook?
This man is having entirely too much fun. He's, like, air born. And his hands are all "Wheeeeee!" in the air which, I'm sure, is not how it goes when there's really an emergency.
Moving on.
We were a hot mess of travel today. A strollers collapsing, kids crying, bag schlepping kind of mess. And, at 7:15 in the morning, I literally chased the Budget rental car shuttle bus, waving my arms and screaming, as it drove away with one of my suitcases. You should have seen me. I was fast. And loud. And I caught him.
Before I begin to unravel any sort of description for this week, I must start out with some important news.
Early Wednesday morning, just minutes before I left our hotel for the first day of shooting, a little something happened. I was nervous. This kind of photography experience is completely new to me, and I felt a little out of my element. Nella perhaps sensed my anxiety. Because Sister smiled and took her very first steps for me, wobbly but sure. (She's walked for our P.T., but it doesn't count until Mama sees it)


Houston, we have a walker. Video to come.
This experience is pertinent to everything this week meant. Seriously, as I was triple checking battery back-up and lenses and chanting to myself convincingly, "You're going to rock this out," my girl looks up, smiles and moves forward.
It is about moving forward.
I became involved in this project back in August when I met Colette in San Diego at Blog Her. Colette is the Senior Brand Manager for Infantino. She welcomed her second child, sweet Dexter, eight months ago and, like me, was surprised to find out her little man came with something extra.
When Colette welcomed her beautiful son, she also welcomed the opportunity to affect positive change. She started Down Right Awesome and invited her company and its sister company, Step 2 Toys, to join forces in an amazing campaign that recognizes the beauty and abilities of all children. I am so proud to be part of it.
We began the week with a trip to UCSD where Colette and I had the opportunity to tour the lab of Dr. Mobley, one of the top researchers for the neurobiology of Down syndrome. (he was part of a week long series on KPBS last week. You can hear it HERE)
It was fascinating. Dr. Mobley's team passionately explained some of the research that is currently in progress that could potentially increase the quality of life for individuals with Down syndrome. And though I didn't understand all of what was explained (these people are very smart), I did understand the powerful underlying message of…progress.
We are moving forward.
This theme continued as the week progressed.

Twitter party at Farm (thank you to everyone who participated and apologies for not being very Twitter savvy).


Lunch at Infantino which may just have the most connected, kind and passionate family of staff ever.


Lainey's shirt from my talented friend, Dig.

And finally, the photo shoot.
For two days, nine hours straight, the camera furiously snapped. Technically, it was fascinating–a well-oiled machine. Product photography has a lot of behind-the-scenes efforts that go into creating images for packaging and websites, and I will never pick up a rattle in Target again without appreciating that little picture of the baby smiling on the back. However, this shoot was different. While it was indeed a product shoot, it was so much more than that. It was an experience that combined a whole lot of passionate people, beautiful children, and the hope of moving forward.
It was beautiful, and it was clearly evident that everyone involved knew this was more than just a toy campaign.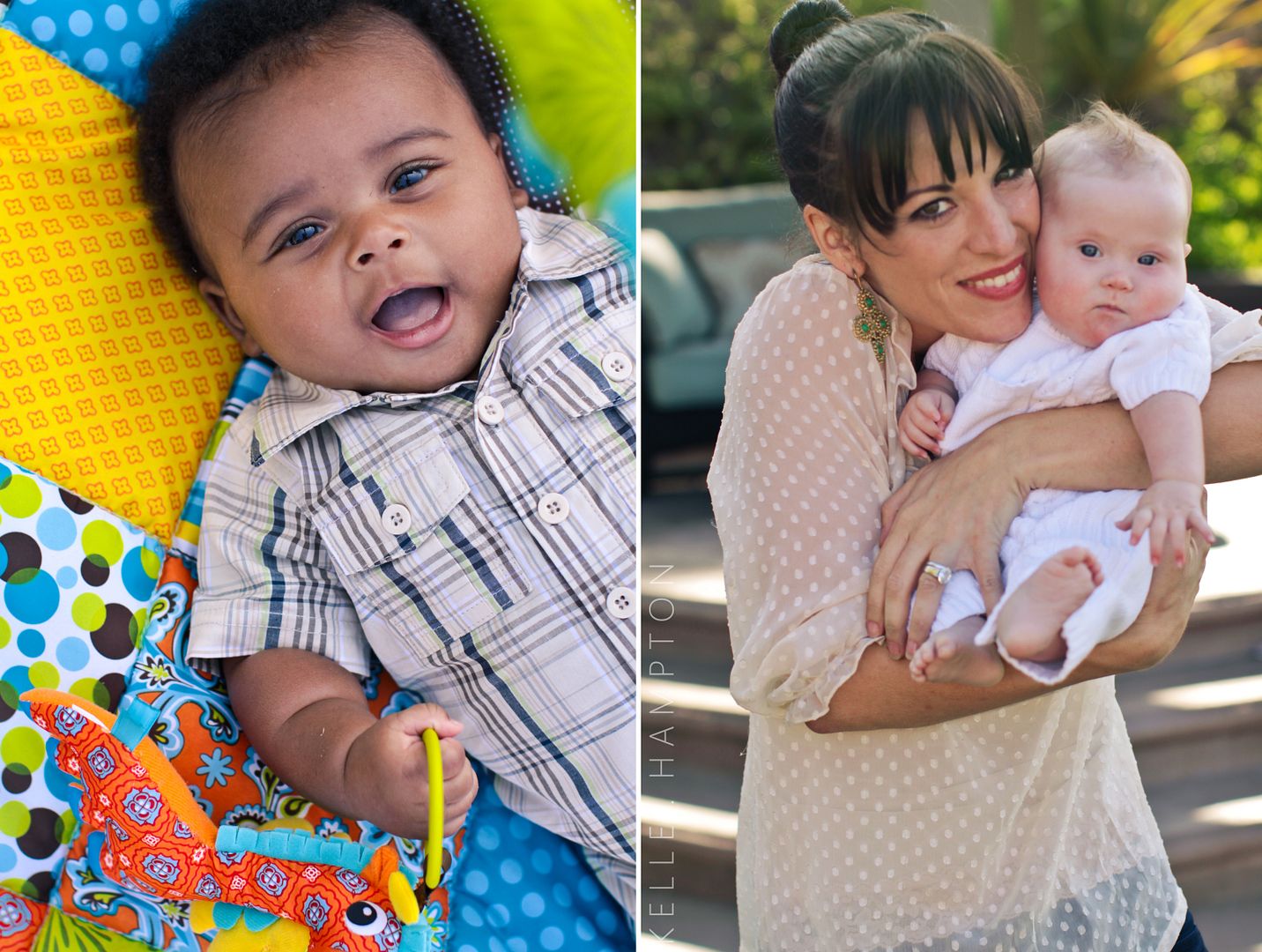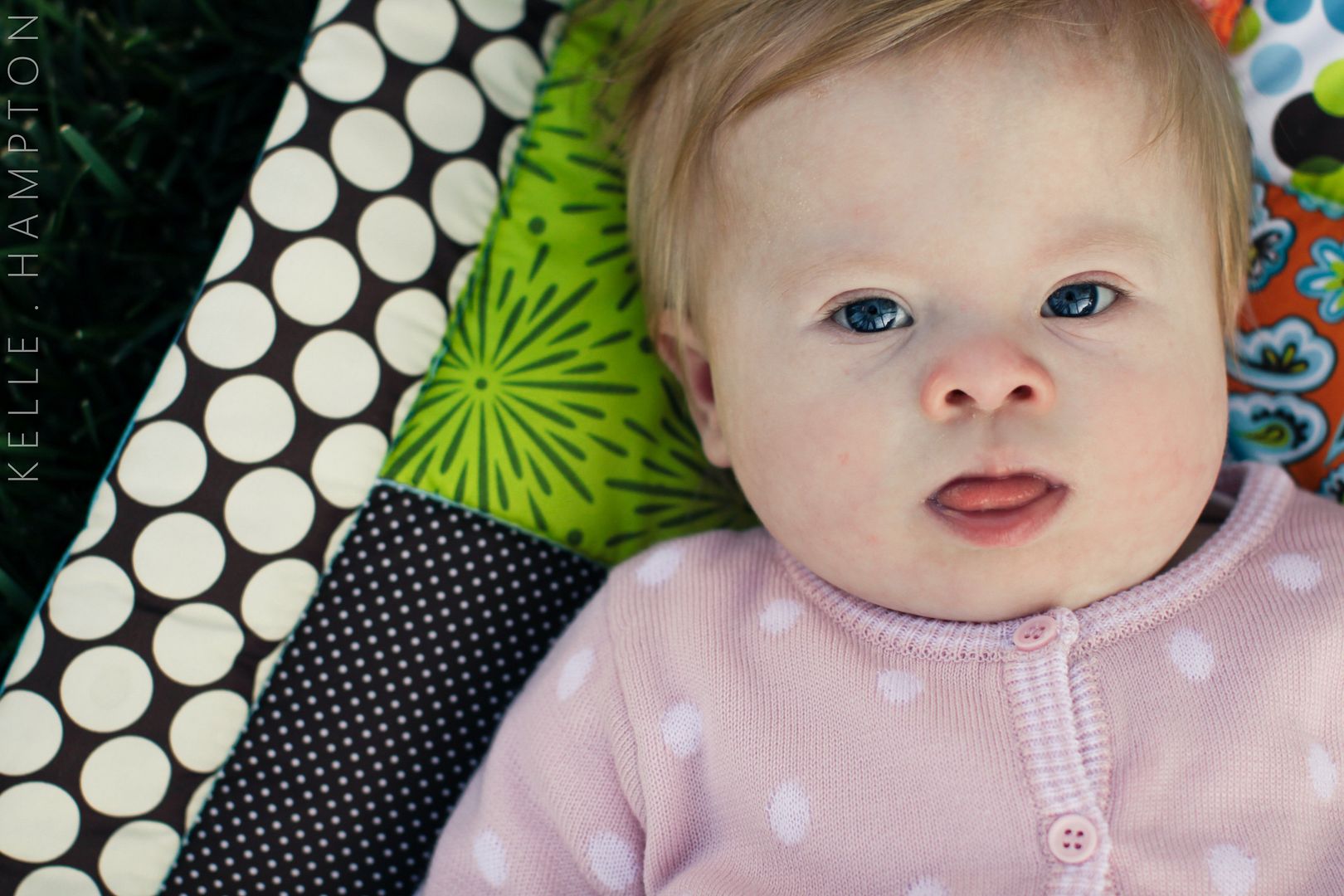 One of my favorite moments? I was shooting three kids in one shady corner– sweating, smiling, framing these perfect moments and oblivious to everything else around me–and someone came up, tapped me and said, "Um, we have a little magic going on behind you." I turned my head and there, on a huge play blanket spread out a few yards behind me, was a slew of babies. All quietly playing. There was a huddle of parents standing by and no one said a word. Babies–red hair, curly hair, fair skin, chocolate skin, almond eyes, round eyes–all smiling. Shaking rattles, touching each others' cheeks, exploring the world around them.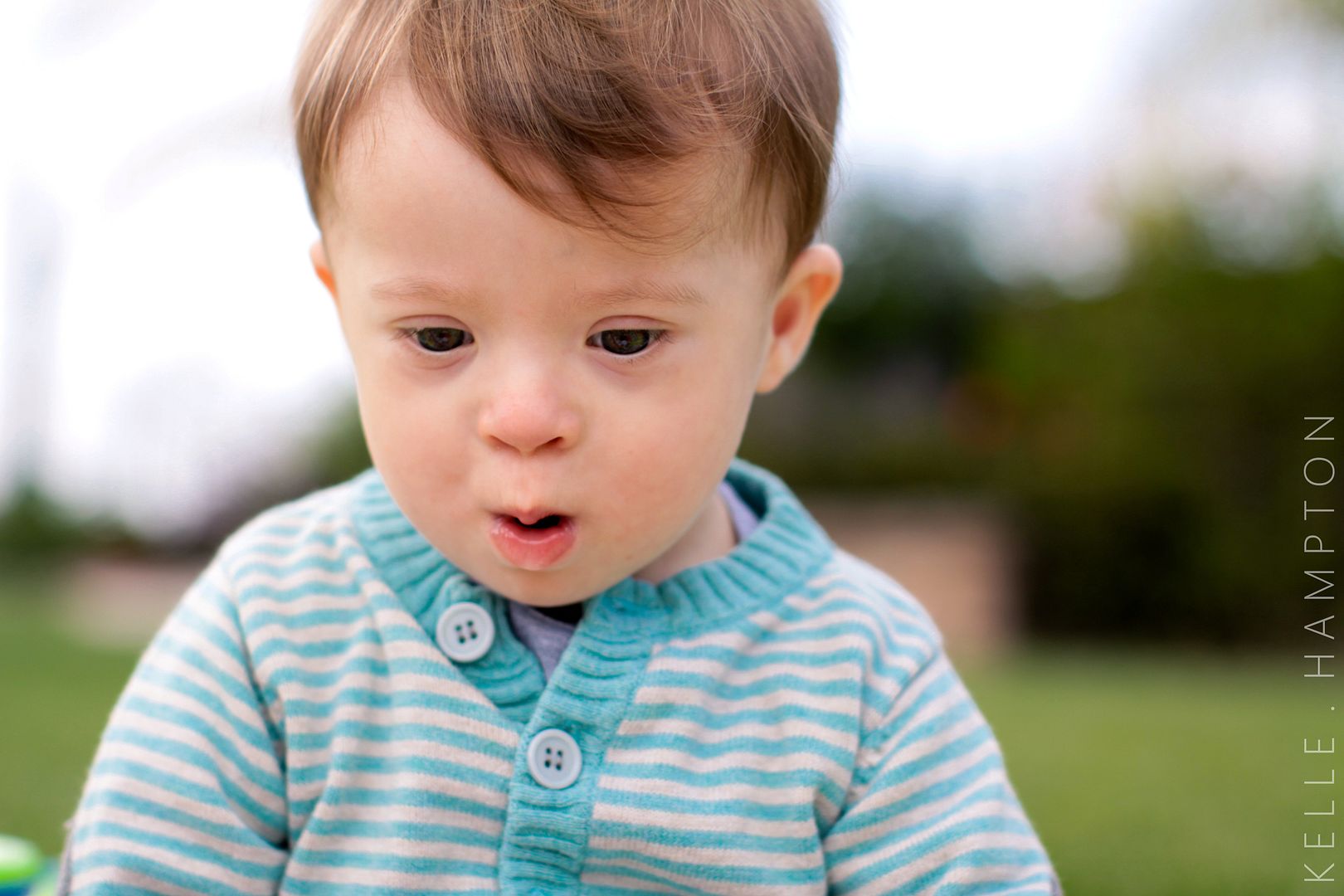 And my finger went wild on that shutter button while I quietly choked back tears behind the shield of my camera.
I am so proud of Infantino and Step 2 for taking advertising where it should go.

Everybody plays.
And this week, I saw it. Chidren of all abilities came together and they happily played. It had nothing to do with differences and everything to do with the magic of childhood. I feel so lucky to have been right there, in the middle of it.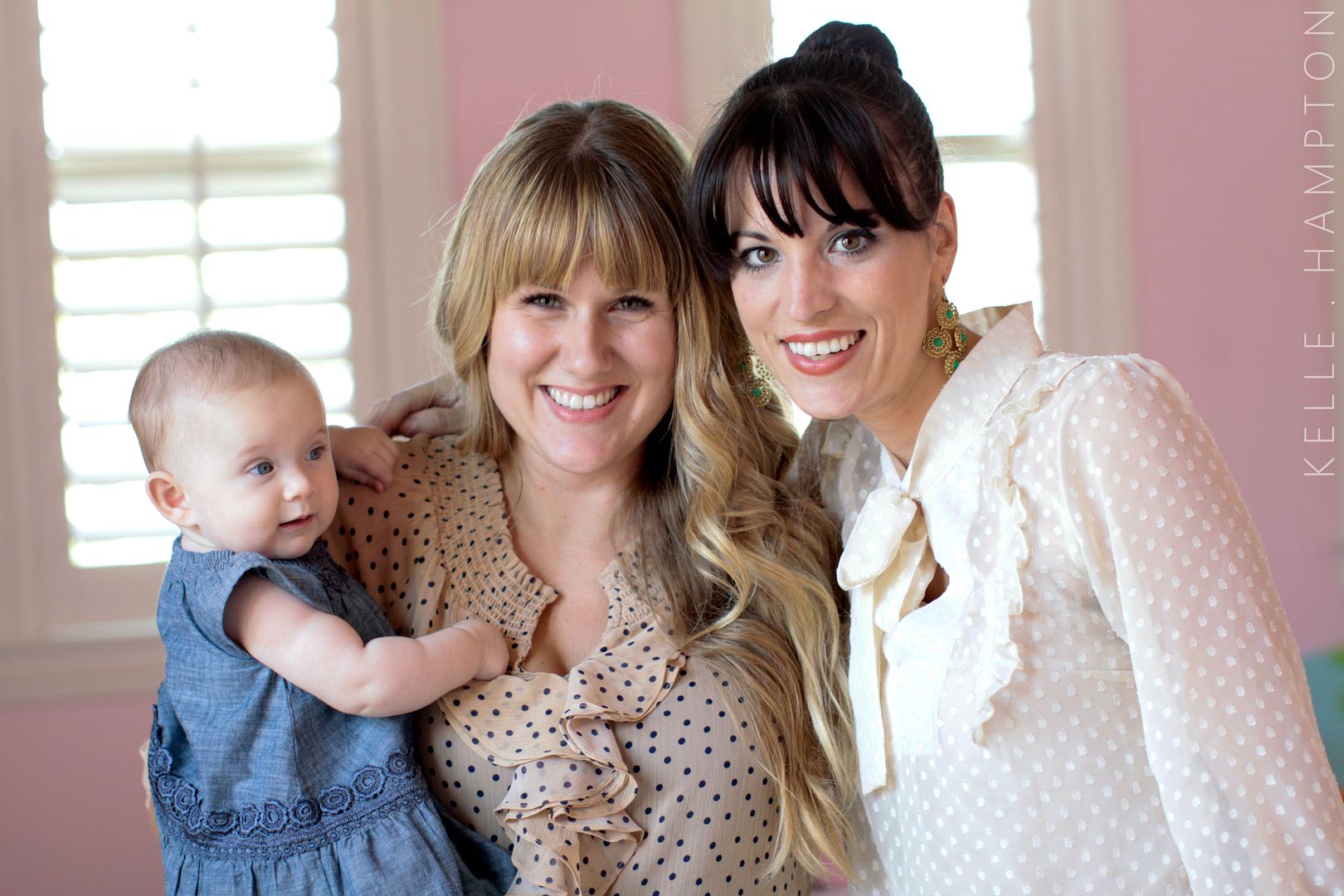 There are so many more pictures–ones I am aching to show you, and I wish I could post more, but most of them highlight new toys that haven't hit the shelves yet, so I can't let you peek. They'll come soon enough though. And lucky for all of you, you'll be seeing these beautiful children in Infantino and Step 2 marketing to come. A lot of love and thought went into these toys and campaign, and I met so many of the people behind them this week. Amazing people.
Parents, what a pleasure it was to meet you–to get to spend a few moments with the children you are so lucky to love every day.
We are moving forward.
Thank you to this awesome chick who assisted me this week.
Tasha is a photographer in San Diego and moving soon to Washington state. She's fantastic–fun, easy, helpful–and her work is beautiful. If you're in that area and looking for a photographer, check out Tasha Reifschneider.
It was a long week. But good.
Wednesday night dinner with a slew of awesome peeps at The Station.

Thank you to everyone who so kindly welcomed us–to everyone who radiated excitement for what this all means. Thank you to my dad who watched the girls all week and managed the GPS through confusing San Diego freeways.
And my girls…so glad I got to be with them this week. They were troopers.

Nella's cute duds: Tea Collection.

And tomorrow? The whipped cream and cherry on the very delightful sundae we enjoyed this week. It's our neighborhood costume parade. And we are home. Delicious.
You didn't think I'd sign off without a Friday photo dump, did you?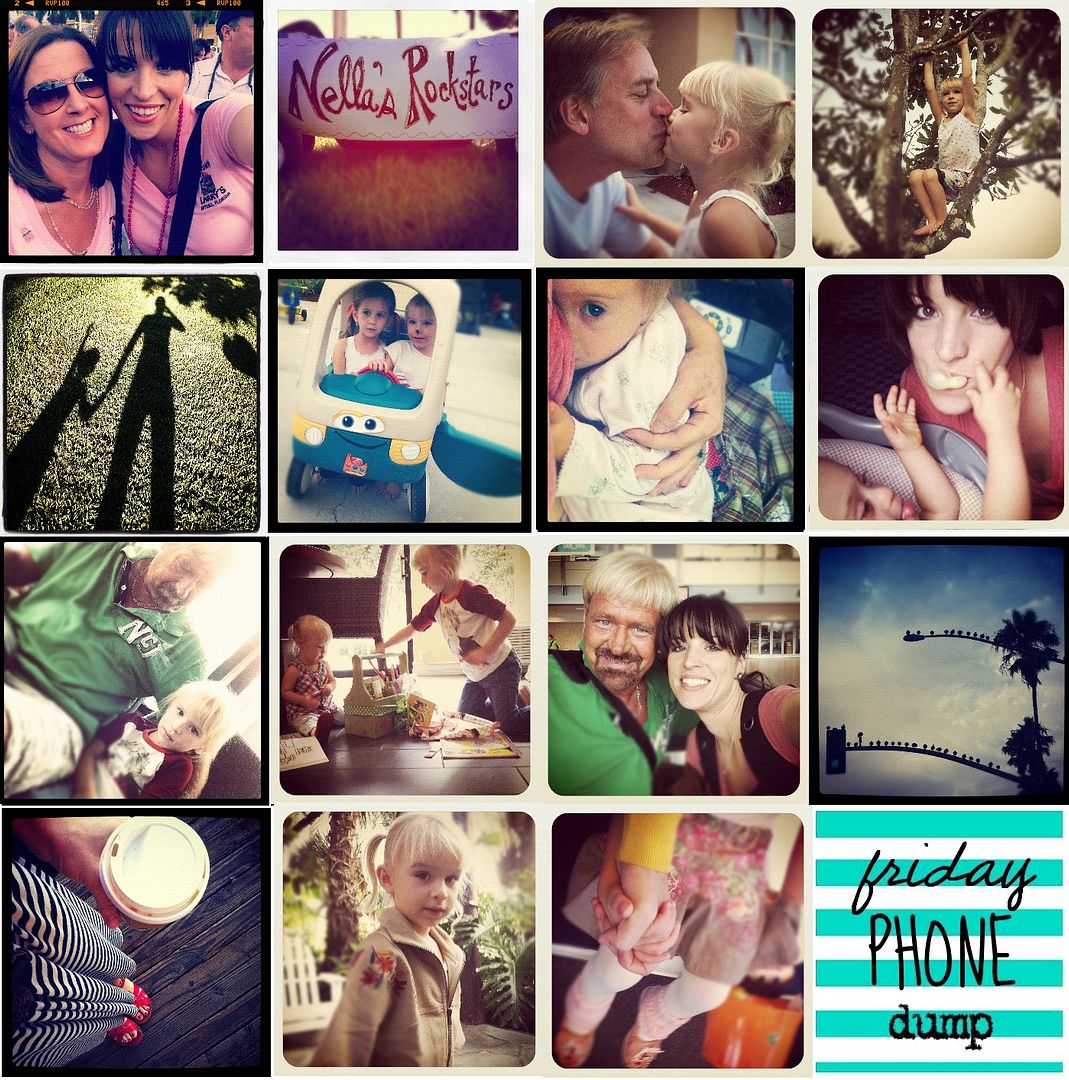 Happy Weekend. Happy to be home. Happy to be moving forward.

A greeting card from our hotel gift shop.

Let the party continue.