Today began with the sound of water spilling from our washer. It puddled into a small lake in our laundry room and eventually trickled a tributary path right out onto the garage floor. The seal pulled loose from the washer door, most likely because I closed a sleeve or maybe a pant leg in it before letting it whirl. Blame is important in these situations, you know, and yet I'm still the victor because…hello, I was doing laundry–a feat always worthy of applause in this home.
Lemons squeeze nicely into lemonade when you figure it was a great opportunity to clean out the lint balls/bottle caps/lone socks under the washer. Plus, Brett fixed the door.
But then inconvenience struck again. After planning all day for the big annual first snow festival on Third Street, we drove twenty minutes to find our little downtown suddenly engulfed in a torrential downpour–the first rain we've seen in weeks. I had a wagon crammed in my backseat–a wagon we spent a freaking half hour this afternoon decorating with garland and twinkly lights and these jingle bells that took six layers of duct tape to get them to stay put. And my kids were festive–like elf kind of festive. We were supposed to get Santa and live nativity tonight and we ended up hydroplaning into an Olive Garden where we waited 45 minutes to get a seat. This is where I'm supposed to say "This blows, what a waste." Alright, it totally blew. But I have this theory on nights that blow. There's this old Top Chef episode where, in the quickfire challenge, contestants were given a selection of ingredients–one of which happened to be SPAM. Given a choice between fresh, flavorful foods and SPAM, you would assume any chef in his right mind would scurry to score the good stuff and the last rotton egg would, begrudgingly, claim the SPAM. But any smart chef knows, SPAM's a challenge. Anyone can whip up something good out of fresh produce, but SPAM? It requires ingenuity, a look outside the box. If you can turn SPAM into something good, it's a guaranteed win–an unforgettable victory. A risk, yes. A disadvantage, definitely. But an edge.
An edge that makes you realize…
Wow, I did that. I made something good out of SPAM. Imagine what else I am capable of.
We didn't get our snow on Third Street tonight. But we had the best table in the house at Olive Garden–and bottomless breadsticks. And now we have the opportunity of finding some fabulous way to put our bedazzled wagon to good use. Game on.
*****
Our Weekend:
We spent our entire Sunday afternoon sprawled out in a vacant soccer field at a nearby park.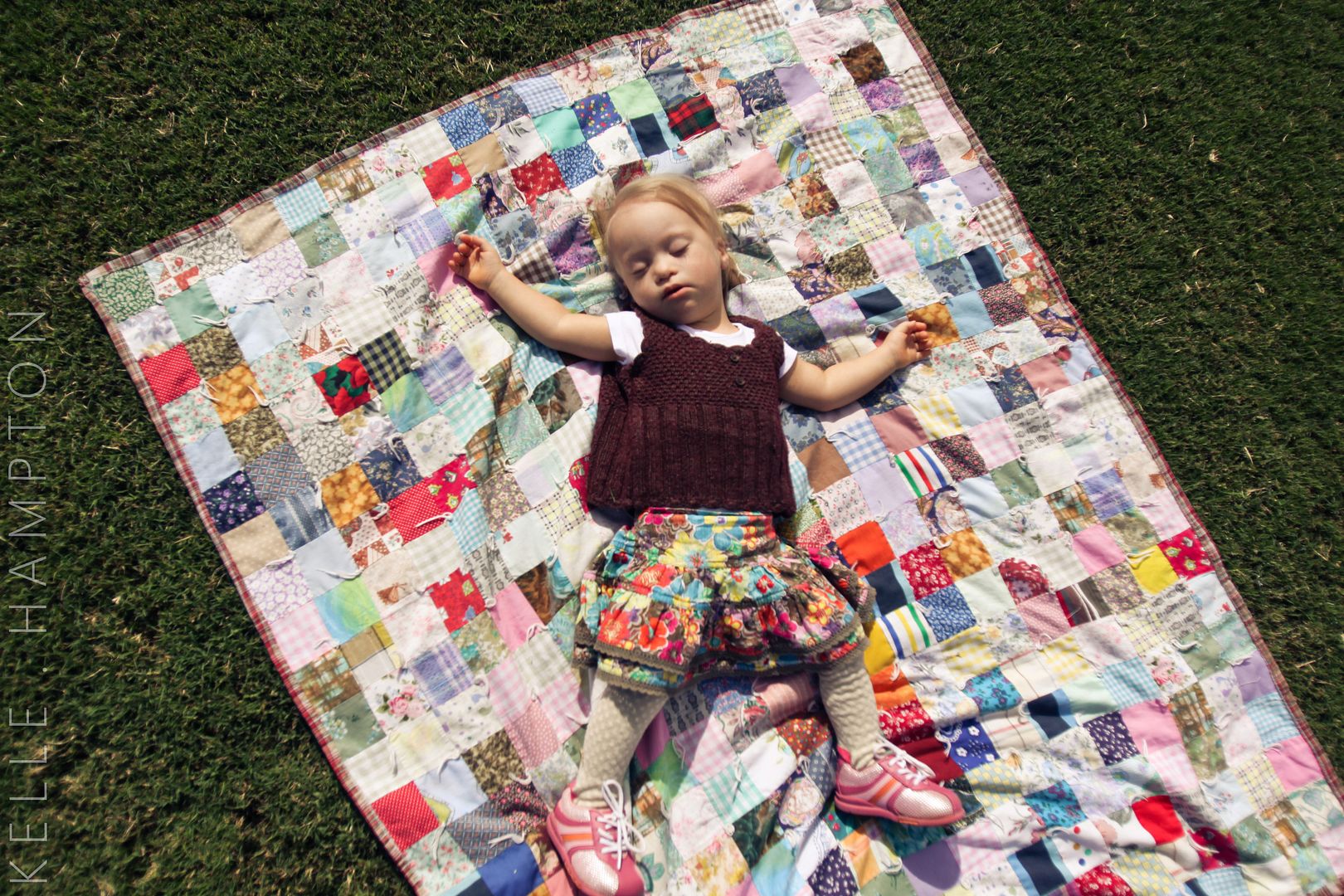 Lainey learned how to keep a kite in flight–maintain a taut string, walk backwards, shout commands to the kite when it's threatening to nose dive.
She did well.
Nella cheered her sister on, practiced standing and did that whole crawl-fast-and-look-back thing, begging me to chase her.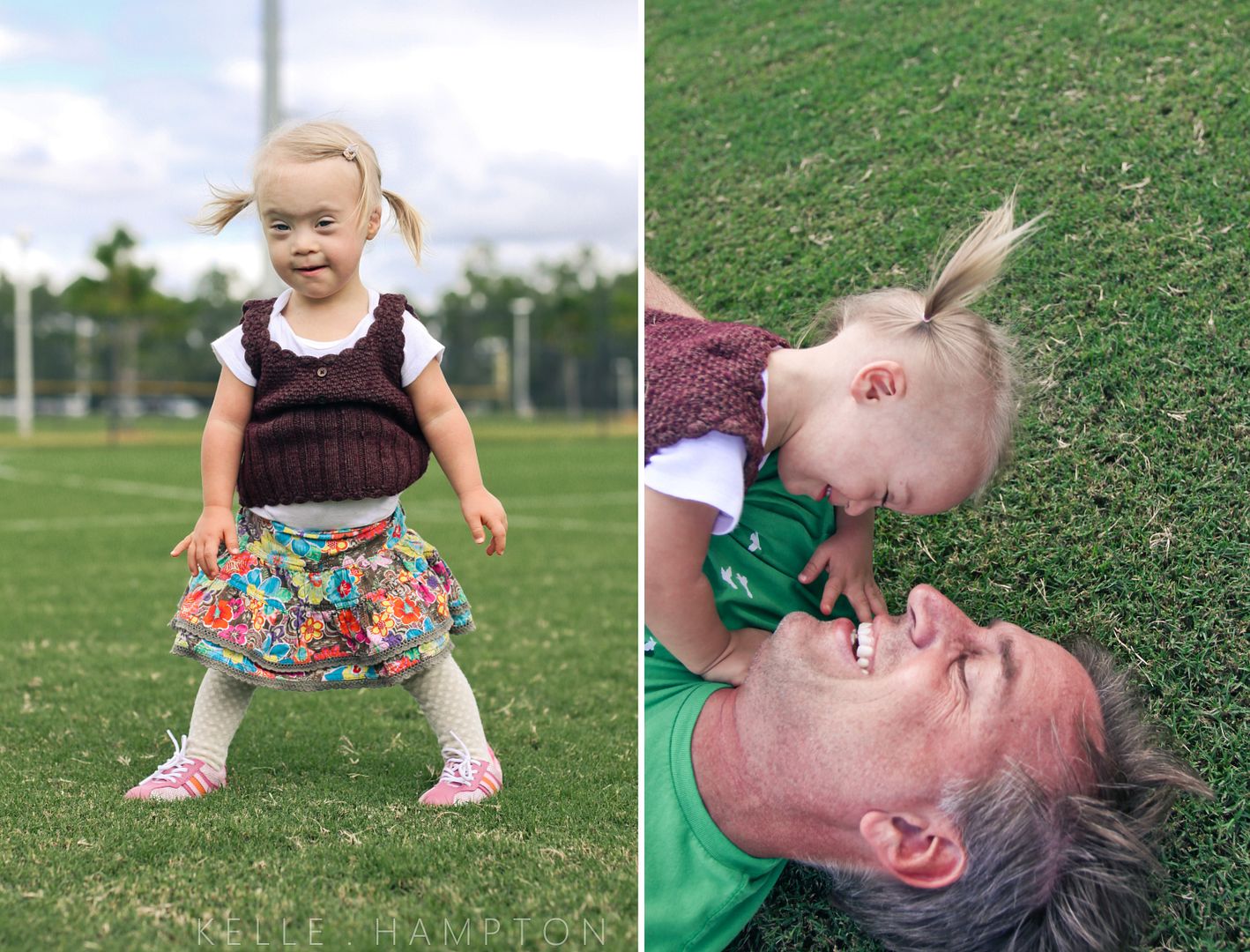 And these birds?
They kept alternating trees–settling in one for just a couple minutes before they'd fire up this disturbing squawk chorus. And then they'd all swarm to the next tree in a synchronized swoop. Really, I'm sure they were just meeting up and plotting how they planned to kill us.

Brett: "The BIRDS! The BIRDS!"

While Nella and I stretched out and napped right in the heart of the soccer field, Brett and Lainey set out in search of a consession stand. A short hike later, they returned with foil-wrapped hot dogs–cold and stale with crunchy dry buns–in other words, perfect.
Needless to say, new solution to add to the "We're bored, there's nothing to do" list: find vacant soccer field.
*****
That whole adopt-a-family thing? It rings true this week in many ways. Nana Kate's kids and grandkids are all in from across the country, and we are accepting their welcoming invitation to weasel into their family this week.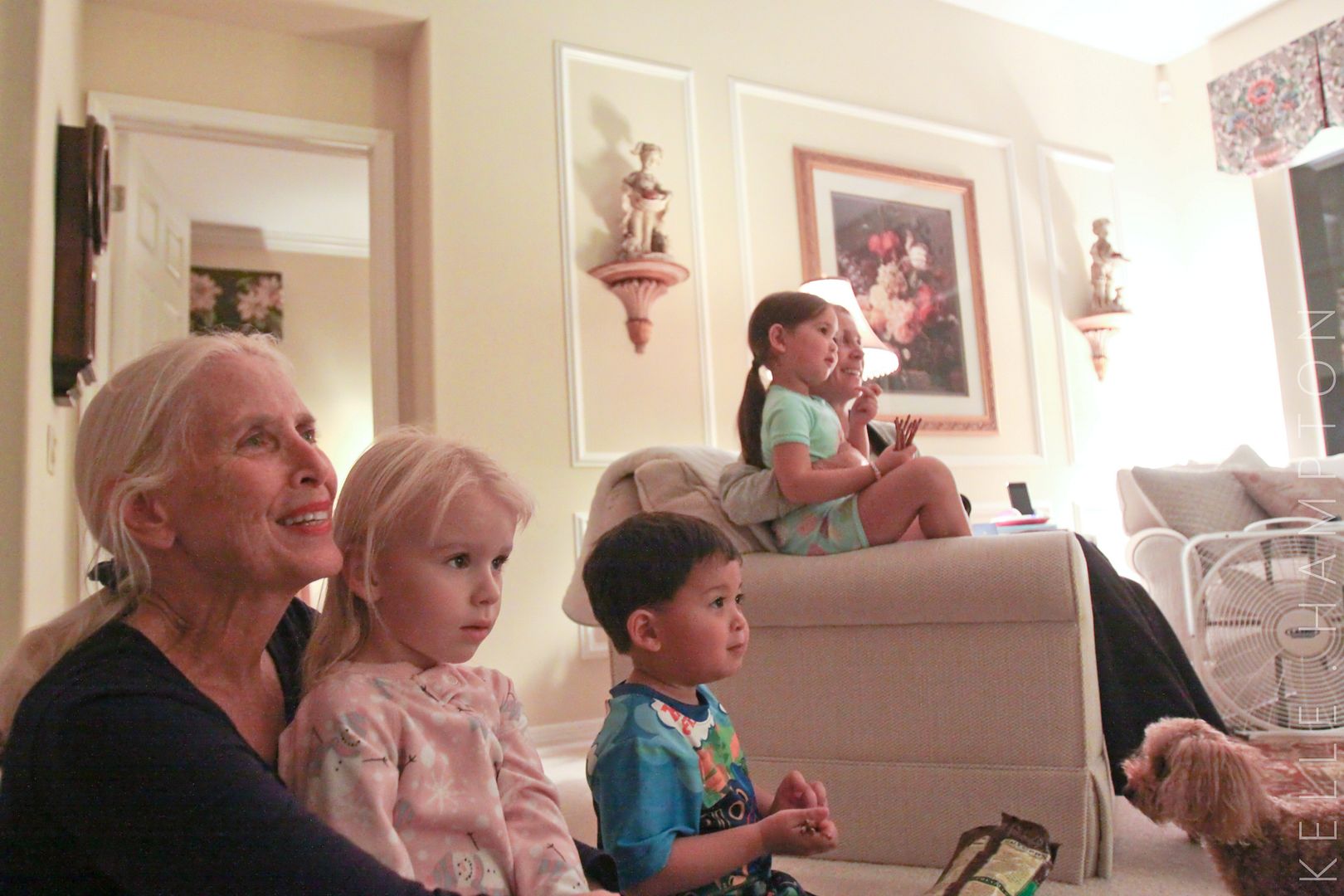 It feels like the holidays. Late night living room talent shows, hot tub sing-a-longs, "Can Lainey play?" phone calls.
Lainey's room transformed into a spa this weekend where a line-up of toddler toes froze while the oldest cousin painted them a festive green, red, green, red, green combo.
Finally, I had the privilege of photographing this entire family. I love this shot–a mama and her girls. They needed no instruction, very little "posing." Literally, they just fell into place, landing in these natural embraces where bodies connected like pop beads. Nana Kate? She is just as beautiful on the inside.
*****
And now? Well, it's Monday night–the opening ceremonies to a holiday week. Brett and I are planning tomorrow's cleaning day as if it were a vacation. We're actually excited about moving the printer to a different room, clearing off the clutter counter, and maybe–if we're feeling dangerous–angling the living room rug. Oooh, gettin' crazy. But seriously, come on. It's beginning…little holiday memories.
*****
Darlybird Giveaway Winners:
A One Year Earring of the Month Subscription: Comment #476, Cindy: I love the shot of the 3 of you at the end of this post. It always surprises me when I see a picture of Nella walking around – she is a gem. And the dimple on Lainey is kissable. One of my girls has a dimple like that. I just have to eat her up when it appears.
One Surprise Goody Bag: 387, LibraryGirl62: Nella is just so stinkin' cute with her crinkled up laughing eyes 🙂
Congratulations, Ladies. Please send your contact info with the subject line GIVEAWAY WINNER to kellehamptonblog@comcast.net to claim your prizes.

*****
Two of our fantastic past sponsors are coming back on board this month with some new products.
We love Coco Penny's accessories–both for mom and kids. Their barrettes stay in my girls' fine hair and aren't easy for little hands to pull out.
I love their felt flower collection and the fact that they come in a range of sizes (tiny ones for Nella, medium for Lainey) and a variety of clip styles (alligator clip and tight-fitting snap closure barrettes).
The small felt bow is both simple and chic and easy for babies who aren't blessed with the lots-'o-hair gene.
Use code smallthings for 10% off your order!
*****
Cozy Rags, the company that brought you their ubersoft baby blankets last time, offers a great new product, the Phone Sax. The Phone Sax provides a stylish way to protect your phone, iTouch, sunglasses or camera and doubles as a cleaning cloth. I love that when I'm digging through my purse, I can now easily spot my phone with its yowza! case.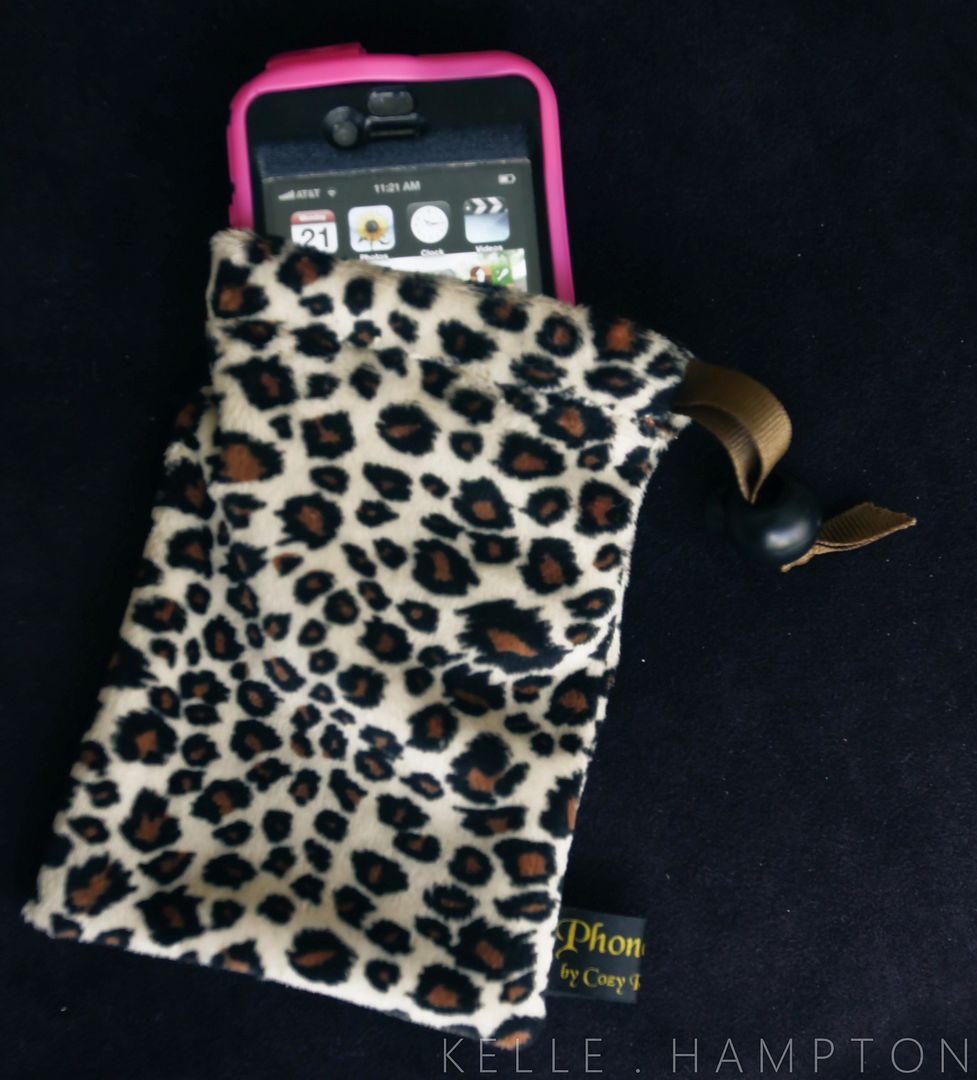 Say "phone sax" three times fast, and it sounds like something else. I'm just sayin'.

Leopard print phone case, meet leopard print shoes.

One randomly selected comment on this post will win a free phone sax.
To make it interesting, what are you tired of, what are you not tired of?
Tired of: dropped calls, beige walls, messes, a broken coffee pot, e-mails informing me I'm the only living descendent of a rich oil tycoon and I've inherited his fortune, crumpled receipts in my purse, cheap pens that don't write.
Not tired of: cilantro, driveway parties, quilts, nursing, "dude," Nella's crawl, family bed, holiday catalogues, Takenobu, gratitude, pig tails, the way Lainey says "I'm positive," carbs, holiday planning, limes, Arm & Hammer detergent, bangs.
*****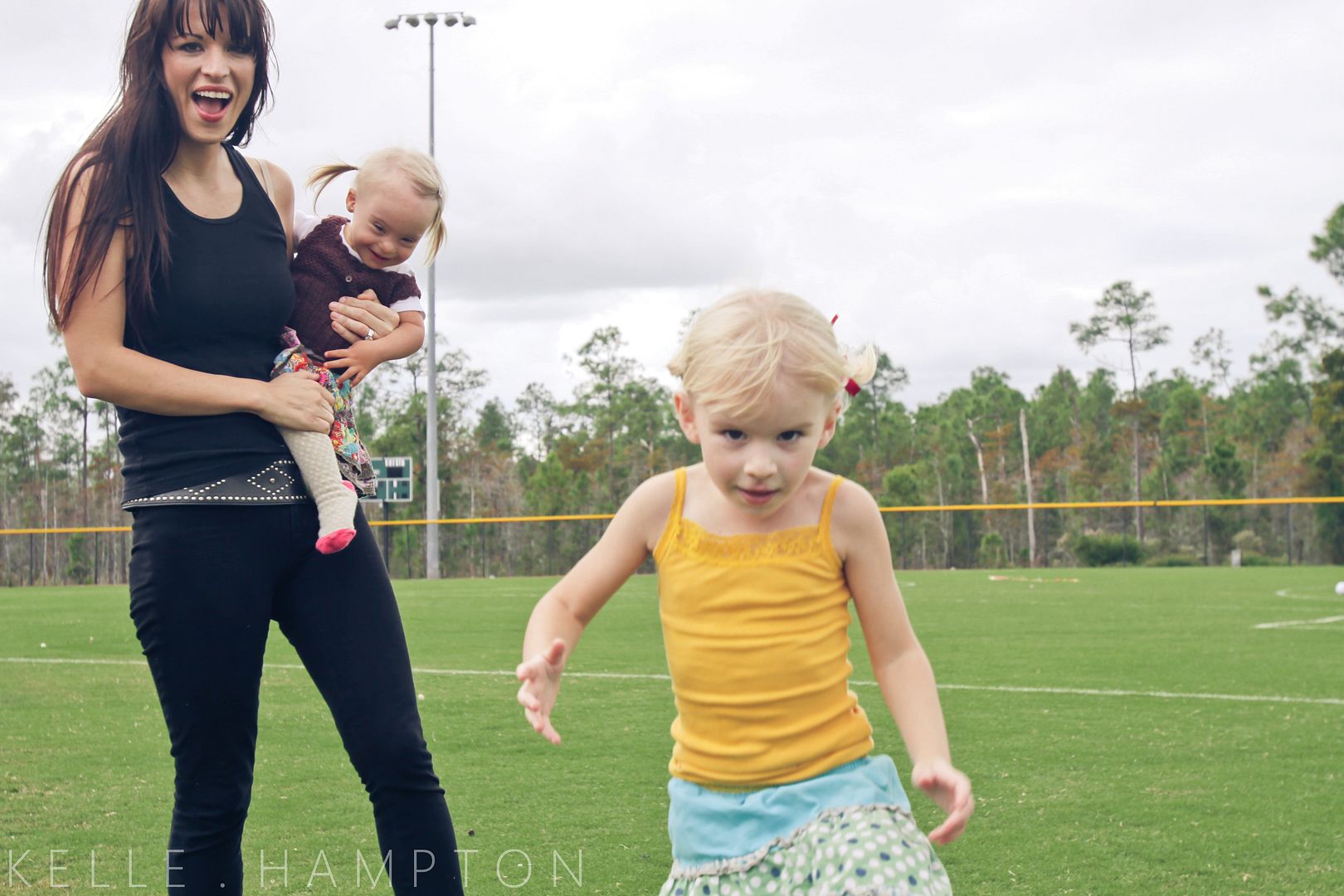 I will report back soon on the wagon. It is begging to make its holiday debut somewhere, and I still owe my girls fake snow. SPAM leftovers–we're so going to make dessert of this.