I know my last post said something about me learning to stop disclaiming things this year. But listen. I have to give a disclaimer.
Cue disclaimer.
The following post must be read with the understanding that I am high on snow fumes, family, views of chalets and red holly contrasting crisp white snow drifts. If a reindeer married a unicorn, their love child would be this post. That is all. I'm going to proceed now.
Wait. One more thing. I have to set the present scene: I'm in a chalet-looking McDonalds in the heart of Gaylord, MI (the only place with cell phone service or WiFi around here). I'm at "the bar," if you can call it that in McDonalds–a formica counter with a swivel chair. And, you bet, I am swiveling my heart out. There's a hot cherry pie next to me. And snow from the window's view. And Louis Armstrong is belting a Christmas carol because these northern Michigan people know how to do it right–it's still Christmas here.
On the way into Gaylord, we spotted about 352 picturesque barns, countless fields of sheep and cows and horses, and somewhere in the middle of it all, a big sign that said "Straw, Taters and Hay." Which is all I needed to see to have a Merry Christmas, Happy Birthday and big fat lovely New Year all in one.
Which reminds me…Happy New Year.
A trip down Enjoying the Small Things Memory Lane of headers this year.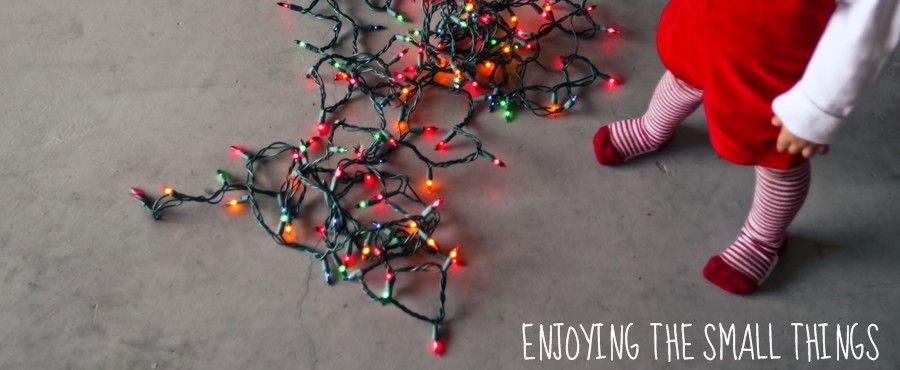 ******
Back to right now.
Oh, I am happy. We are in the middle of nowhere, there is snow, there is a cottage with a wood stove and quilts, and there are two happy girls experiencing things for the first time.
Like building a snowman.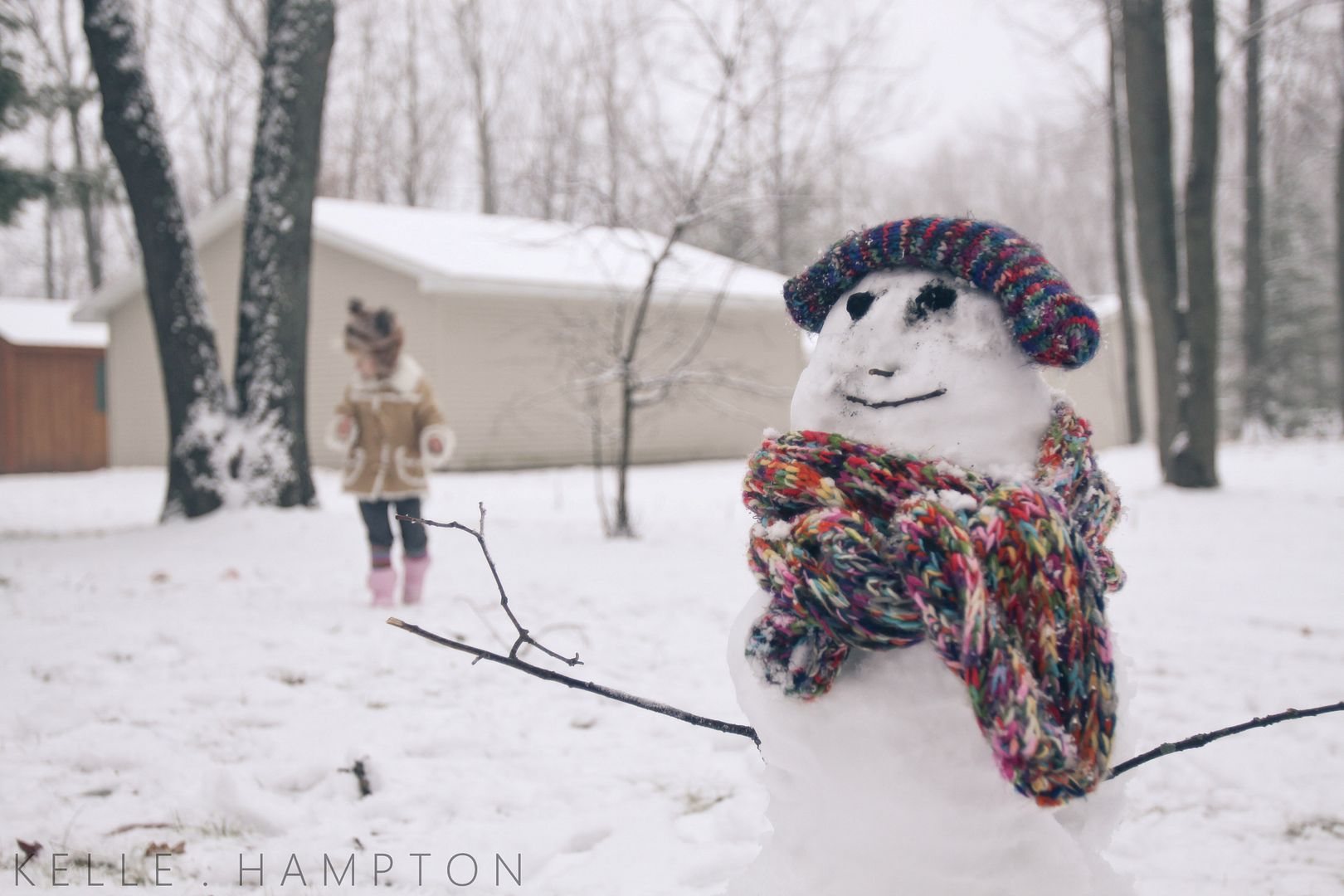 Or trudging out in the snow early in the morning for a walk on a frozen lake.
It was hauntingly beautiful–white as far as you could see, and silent except for the wet crunch of boots to snow and the contant scratching of the toboggan as it slid across the ice.
Last night, we got to see my mom and George (visiting from NY), my grandma, and a whole slew of cousins before we drove North. Such a nice bonus to our trip.

Blinged out leopard print cane and bigass ring. My grandma is my hero. One of the most amazing women I know.
Then, while babies slept in the car, we drove three hours North to Lewiston, Michigan and arrived late to a little cottage in the snowy woods.
Gary's family built this cottage when he was a little boy. I asked my dad for a hair dryer this morning and he erupted in laughter as he fetched me this still-in-the-box Norelco Shape 'n Dry from the 70's.
Dude, don't underestimate the power of the Shape 'n Dry. Needless to say, it shapes. And it dries. It has attachments. And this brilliant feature where it shuts off every 30 seconds to prevent it from overheating. And it smells like burning plastic and smoke when you use it. You only wish you had a Shape 'n Dry.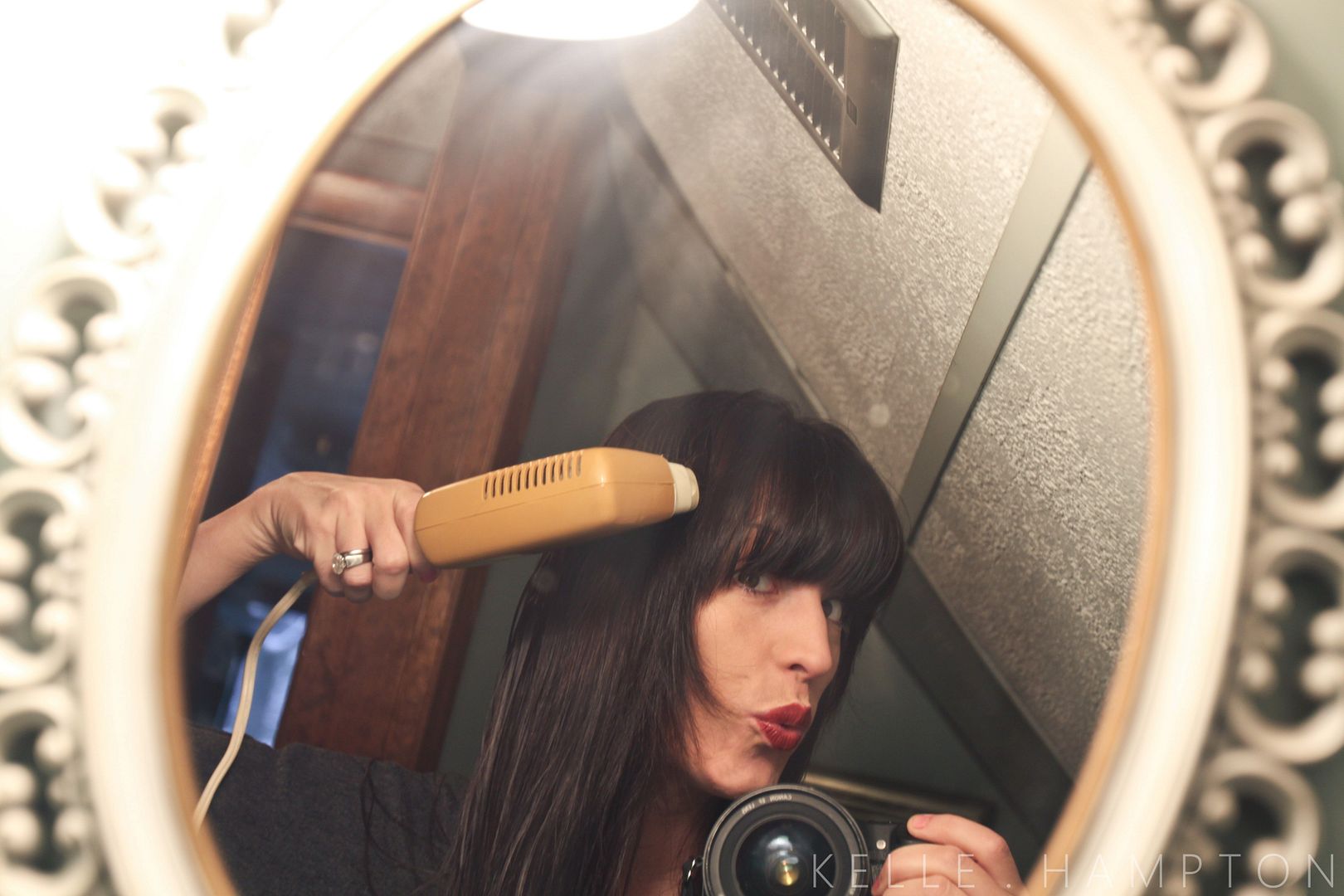 No seriously, this cottage is so the bomb. I want to live here. It is so full of character and history and charm.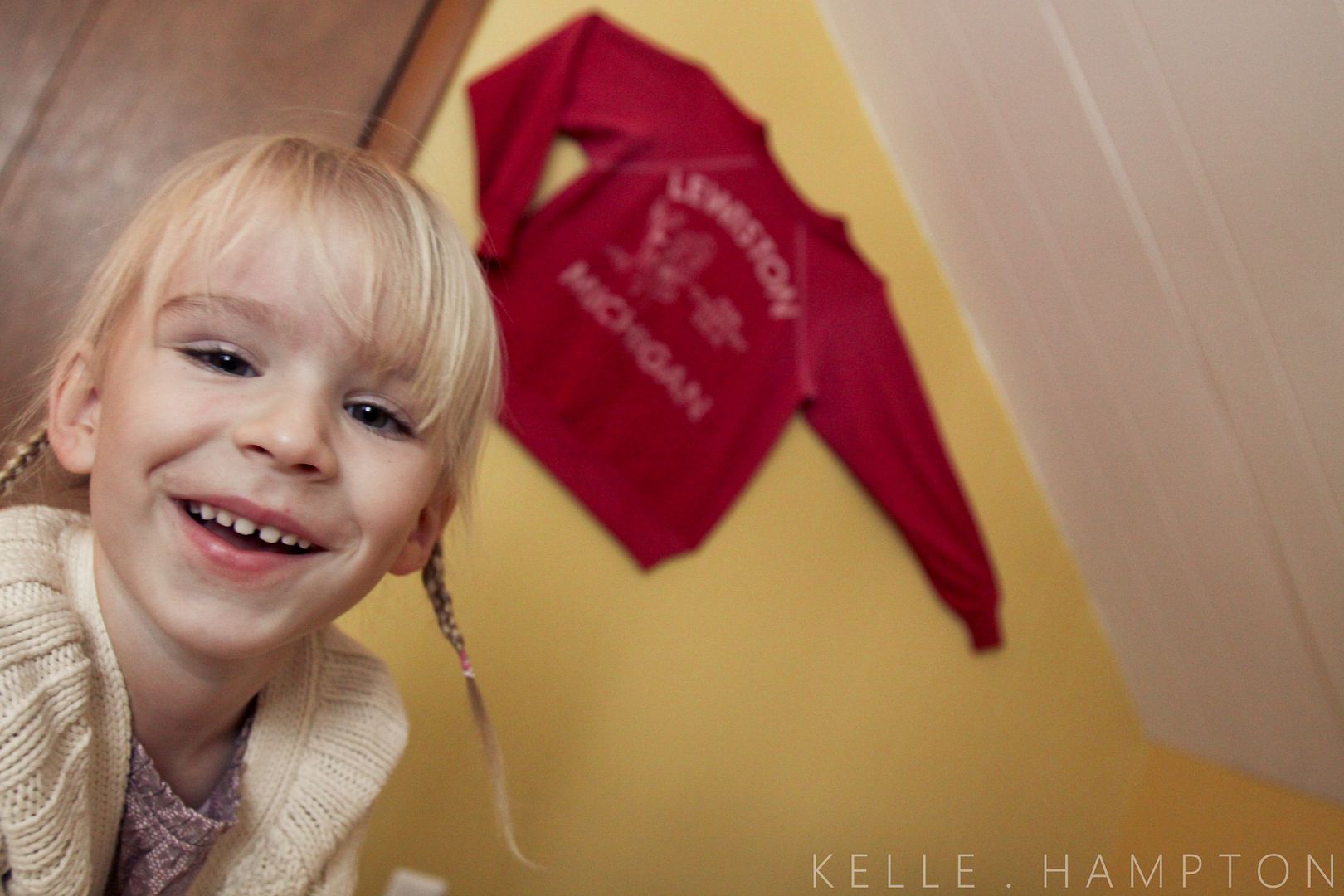 Lainey chose one of the rooms to be her play clinic. My dad and Gary and I all took turns today as patients, sprawled out under quilts and following her instructions for M&M and chocolate chip pills.
Both girls have adapted beautifully to different temperatures. Lainey asks to play in the snow every half hour, and Nella smiles with rosy cheeks and the reflection of snow in her bright blue eyes.
Tomorrow, my brother and sister and families arrive. And this sentimental mama wants to cry/laugh/do a unicorn dance every hour, on the hour…because I am happy.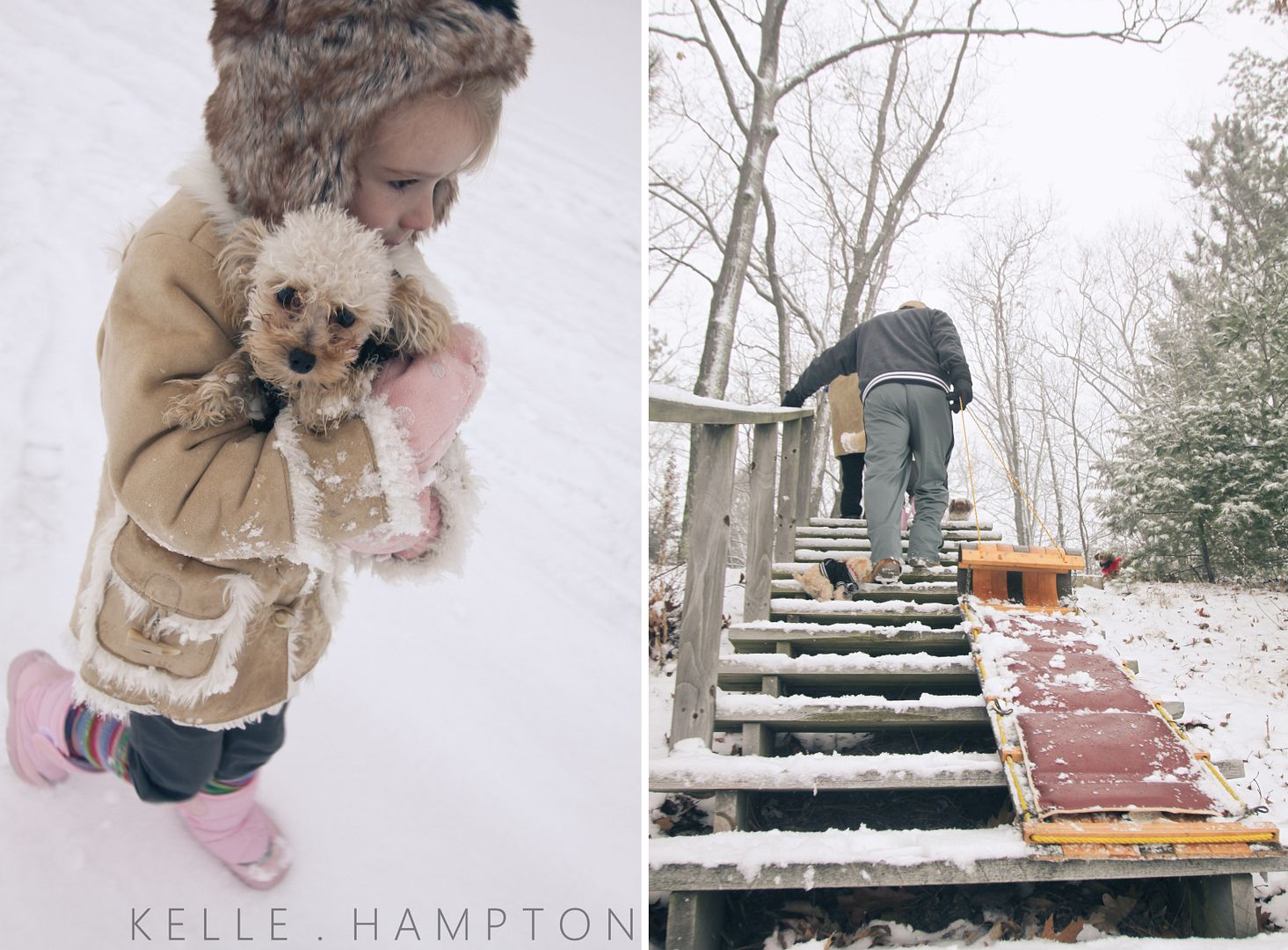 I intended to go back and talk about my favorite moments from this year. But the past is overshadowed right now by this perfect present.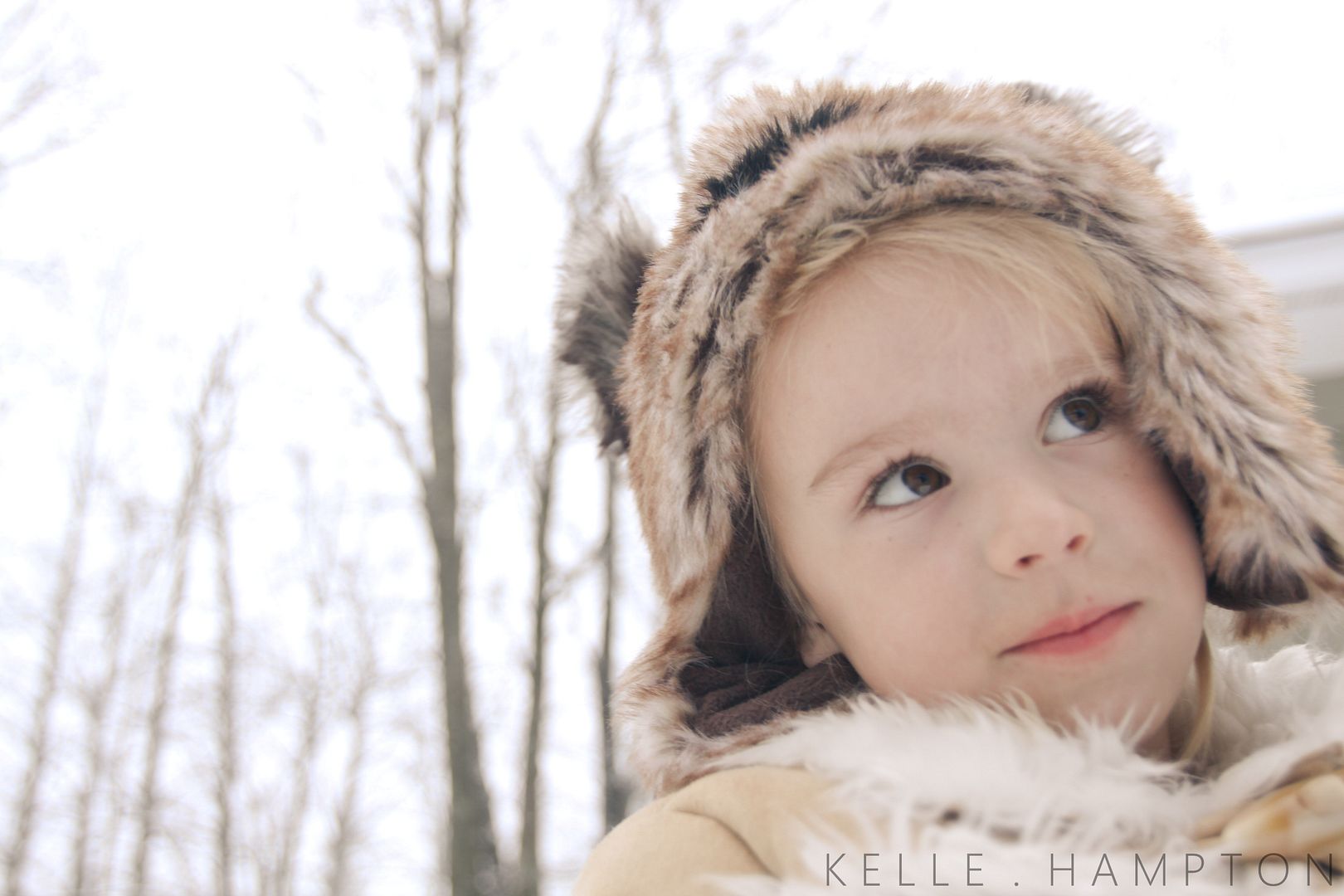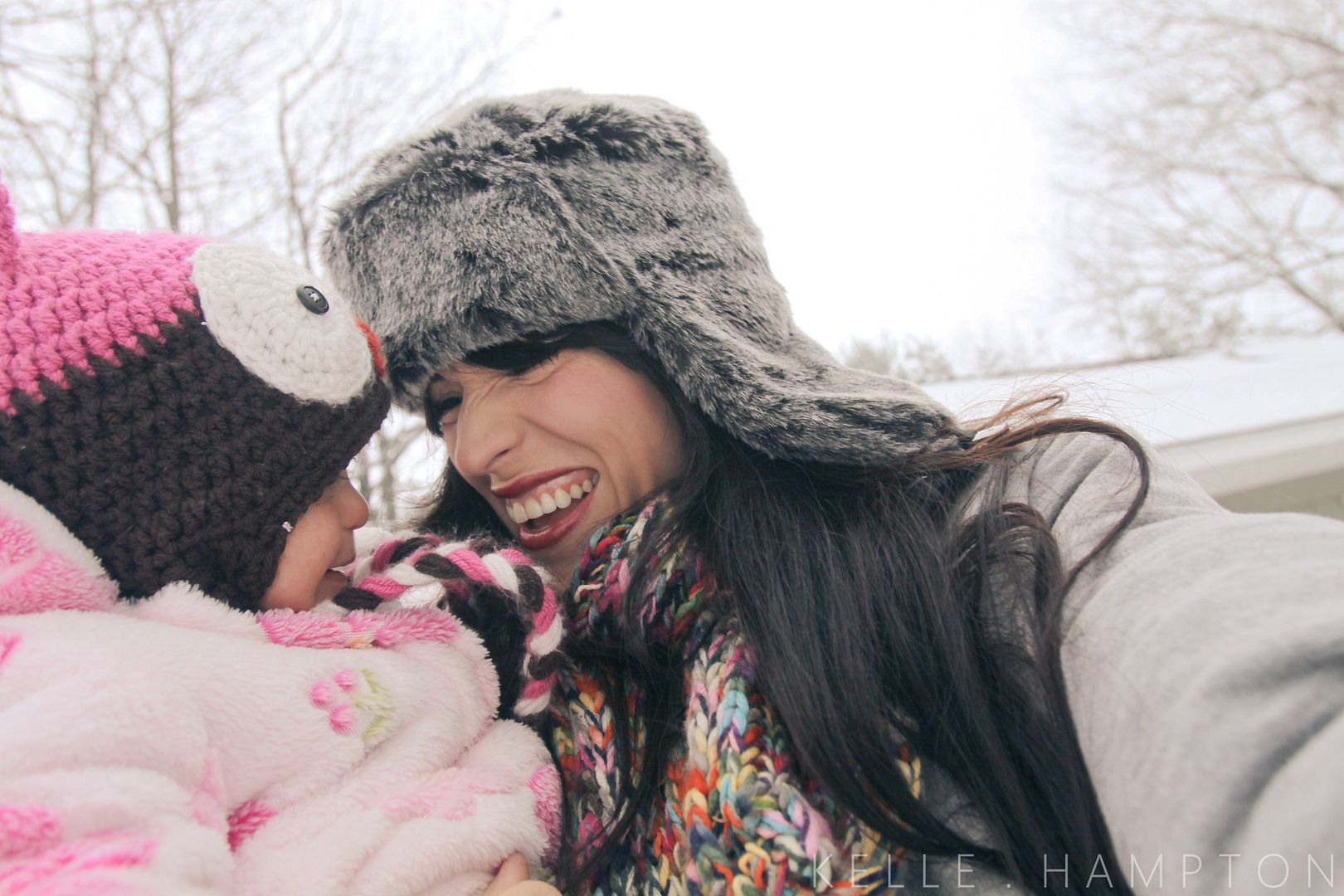 More from Michigan soon.
2012 is going to be grand. I've been thinking about resolutions–because that's just what you do this time of year. I want to find more ways to let the people I love know I appreciate them. I want to let go a little more–of fears, of insecurities, ot the things that hold me back. Wild and free, Baby. Wild and Free.
Tell me, tell me…what are you going to do this year?
Kiss someone you love at midnight tomorrow. No matter where you are in life, know that new years bring new beginnings. Make it grand.
P.S. Someone turns two pretty soon, and I'm comin' back to ask you to help us make it matter for a lot people that need it. Be prepared. I'm going to need your help.
Oh, happy happy new year. Big hugs from a happy girl.