It is a good day because my kids and I all have new pajamas tonight. I think things like new pajamas don't get the attention they deserve. I mean, why aren't more people blogging about new pajamas because, to be honest, I can't stop making the mental note of "these pajamas are fantastic." No, I'm not going to write an entire post on new pajamas. But, just so you know, I could. And it would be fantastic.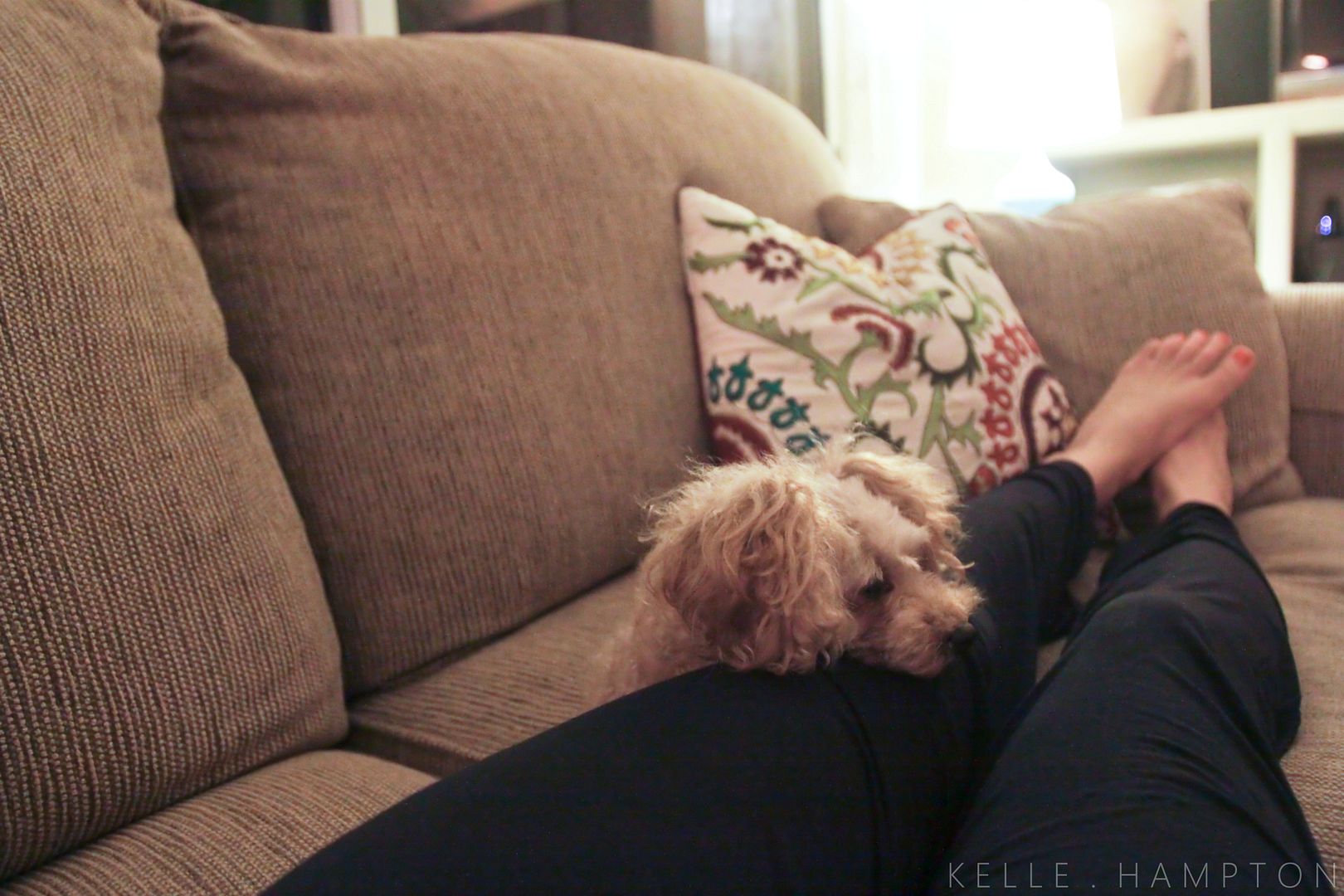 *****
This morning, shortly after breakfast, Lainey walked out holding a balled-up t-shirt in her hand. "Wear this," she said. I opened it up and recognized it as the shirt a friend of mine had made way back when Nella was a baby. Screen-printed on the front is the photo from the cover of the book–Nella's little feet stretched out against blue sky. "Mama, it's your book," Lainey finished.
I smiled, realizing that maybe she understands more than I give her credit for. We talk about things and she's aware of why I went on a trip. She's flipped through the pages of the book and pointed out her favorite pictures, and I've explained a bit before on what this whole book thing was about. But today I felt the need to tell her more.
"Do you remember what the book is about, Lainey?" I asked.
She smiled sweetly and I sat down, pulled her on my lap and reached for a copy of the book on my desk while I quickly prepared an answer.
"I wrote this book because I love you and Nella so much. It tells the story of all the special things we've done together and how much I love being a mommy. Someday I'll read it to you. And look–" I flipped open to the dedication page and pointed to her name. "I dedicated this book to you. All by yourself. See your name right there?"
And her smile stretched further into her cheeks, wrinkling her nose and squinting her eyes.
I can practically hear her growing lately. Her curiosity, her courage, her independence, her wit–it's palpable, and I've caught myself looking at her in a way that searches for glimpses of who she will be. I see a teenager, a young woman, a mama.

Our first visit to Children's Museum of Naples, Tuesday

Both girls have been completely entranced with babies lately. Lainey takes an extra five minutes to buckle her dolls in the back seat before we head out. Nella drags dolls down the driveway, pushes them in strollers, kisses their foreheads. Both girls relieve Heidi of her mothering duties the minute she walks in our house and sets the car seat down. They swarm for Ivy. So it was only appropriate the other day, after Lainey and Nella both stood over Ivy and gently touched her head, waiting for Heidi to finish nursing, that Heidi smiled and gushed, "Kelle, they're going to make the best mamas someday."
I smiled back. "I hope so," I answered, "–but Nella…" And I stopped.
Heidi quickly continued, "Oh Kelle, I'm sorry. I mean, she can–right? But if she–I mean…"
We talked it out in the way best friends needfully talk things out.
While individuals with Down syndrome can certainly get married, have intimate relationships and yes, have children, it's complicated. But the fact remains for both of my children, that the future is unknown and the choices for the events in their life truly belong to them. We guide those choices in the beginning, but gradually we let go and listen.
That's hard for me sometimes. Because I know the things that make me happy–and I want my girls to have those same things. I want them to like the beach, yellow, adventure, music, writing, babies and pretty things.
But my girls might have different dreams. They might express themselves differently. They might need me to show love in a way that is different from how I want to be shown love. Maybe they won't dig unicorns. And that's okay.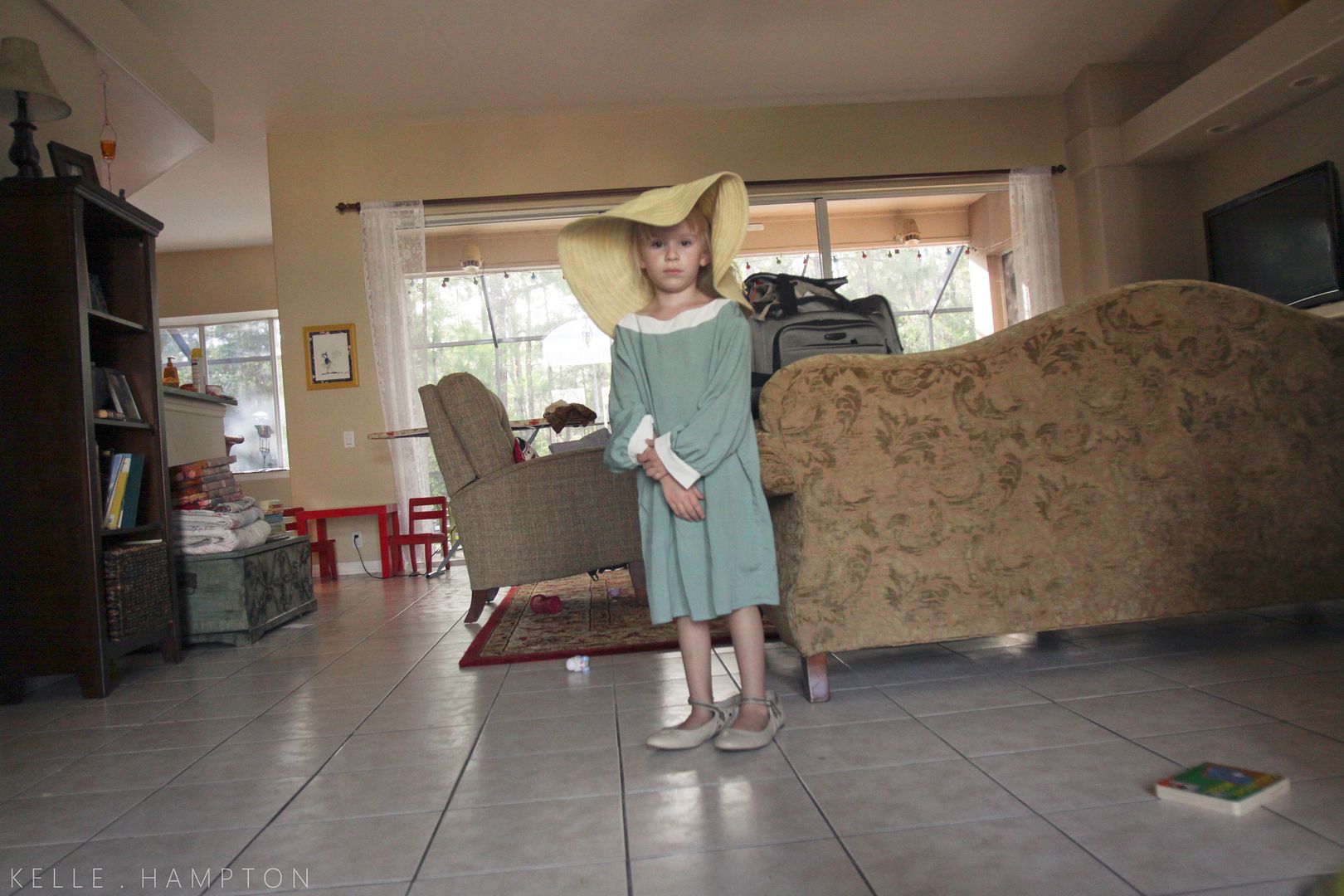 I am learning, not just in parenting but in every relationship, that multiple languages exist and not one is superior to another. The more I listen, the better I love.
In picturing my girls as teenagers, as young women, I often wonder "What will they say about the kind of mother I was?" I hope they say that I made mistakes but learned from them. That I taught them how to be happy not by expecting them to choose what makes me happy but by pursuing whatever it is that makes them come alive. I hope that at least one of them becomes a mama so they can fully know the depth of how I love them.
But really, it's all about happiness.
I just want them to be happy.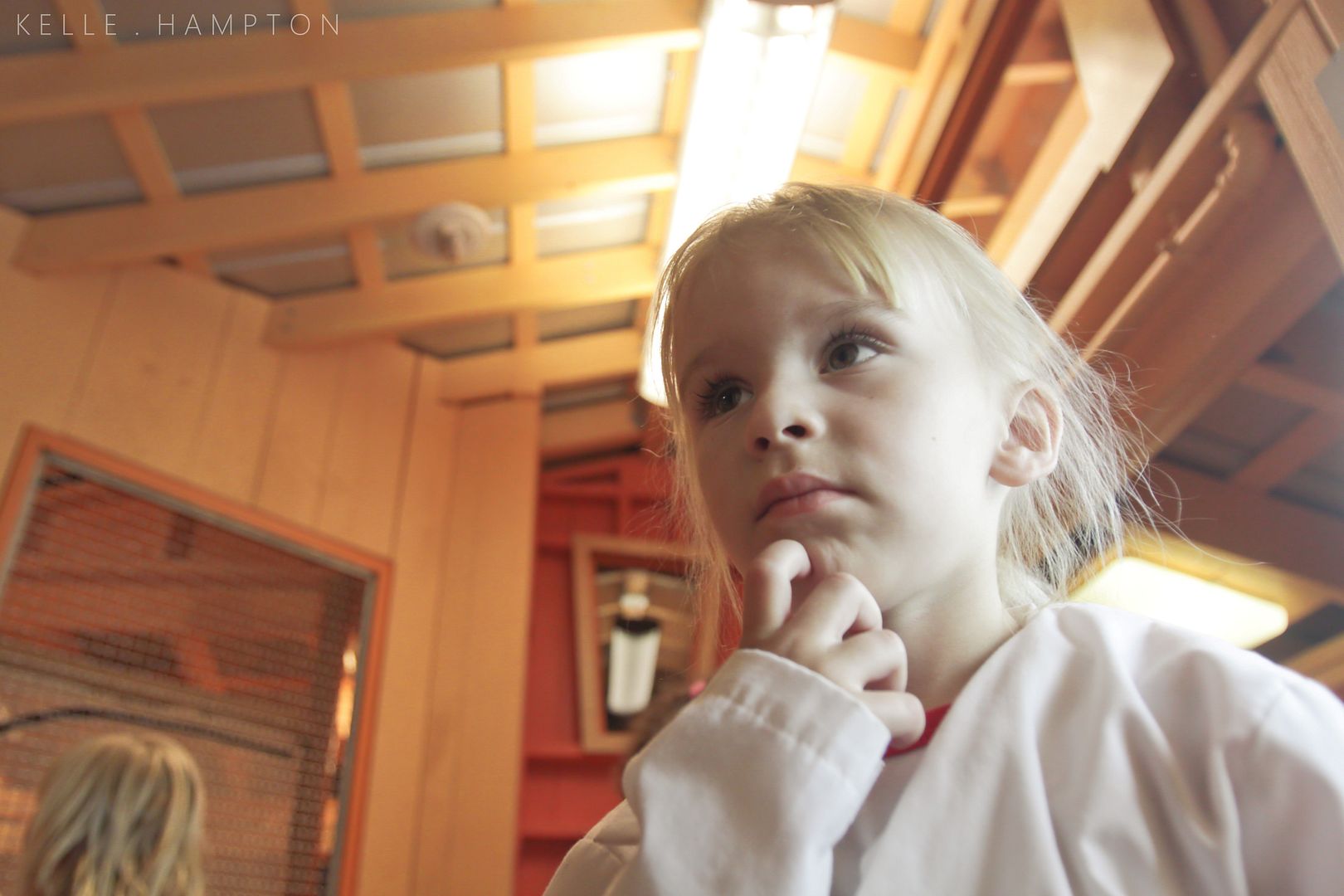 Life didn't go as planned for me, and I've never been happier. That truth is about the most valued thing I can give to my girls.
I did give applause tonight as I proudly watched my four-going-on-fifteen-year-old dance in her new pajamas right before bed, her arms outstretched before her, her right foot perfectly pointed just how she learned in ballet.
"Little girl," I said, "I wish I had a daughter like you." She stopped dancing, ran to hug me and smiled with all her Chicklet teeth.
"You do," she answered. "I'm yours."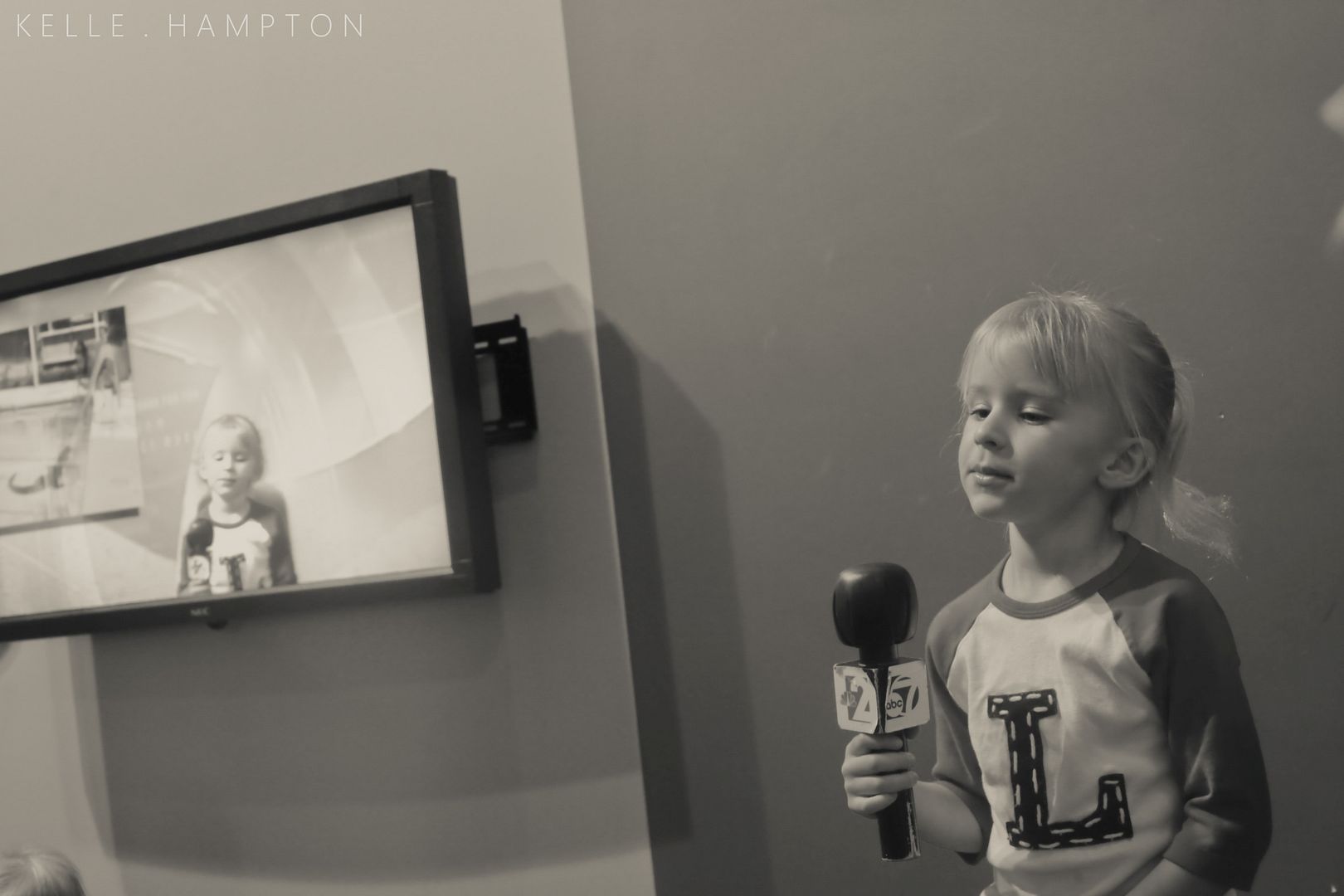 For now.
*****
Congratulations to the Linkel Designs $50 gift certificate winner, Comment #219, Charlie's Mommy: First off, I am so delighted to say that I am almost done reading Bloom on my Nook. It's bitter sweet…cause I don't want to stop reading.
Secondly, Nella looks so grown up in these pictures. It's like she has sprouted inches within the last weeks. I love the pic of her in the white dress reading the book! Lastly, I'm changing it up a bit for me. I just registered for a 7K run that helps with our city's health initiatives. This is ludicrous for me….I don't run unless I'm chased!! Have a great day!
"Charlie's Mommy," please send your contact info to kellehamptonblog@comcast.net with subject line LINKEL GIVEAWAY WINNER, and you will soon receive a coupon code.
*****
Welcome back to Melody Joy whose beautiful handmade mama bird nest jewelry is making quite a splash. My two-egg nest ring and necklace are some of my favorite pieces to wear and always conversation starters. Several friends also wear Melody's art, and our kids love to point out which egg is "theirs."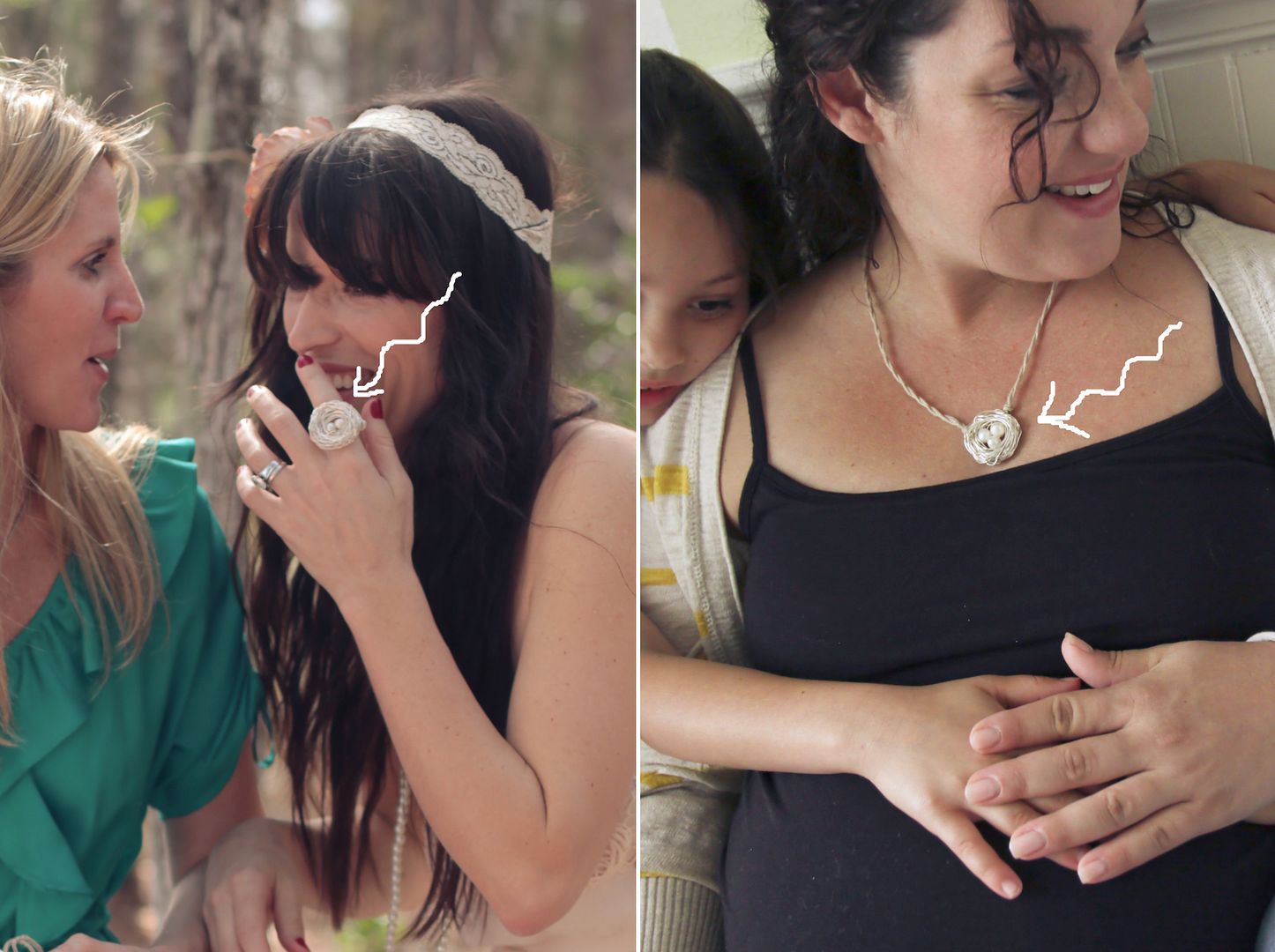 Melody's nest egg jewelry makes a wonderful Mother's Day gift, and she is currently offering Buy 2, Get One Free for all nest jewelry. Plus, use Code BLOOM for free shipping! Check out Melody Joy's shop (cowls and paintings too), and make a mama happy!
One comment will be randomly selected (random.org) to win a $75 gift certificate, courtesy of Melody Joy.
*****
I have new pajamas. It is a good day indeed.
(P.S. Any People magazine readers? There's a full page review of Bloom in the April 22 issue!)