When I moved from Michigan to Florida eight years ago, Michigan had already acquired its bad economic reputation. I wasn't the only one who moved away for a job, but once I did, I thought of other reasons I was happy I left that heightened my excitement for adventures and eventually settling down in a new state. Things like cold winters, icy roads, depressing Februaries, and driving by abandoned automobile factories that once were lively and promising but now are boarded up and betrayed. I love Florida, I do. I love that my girls can run barefoot just about every day of the year, and that a decision to head to the beach for an impromptu sunset can transform to reality in the four minutes it takes to get there. I love my choice of moving away because it defined my present life. But being here, tucked in a cottage between the Oaks and Maples and thick pine forests I knew so well, has at least revived good memories and feelings for this state of which I've jokingly criticized, perhaps to justify my move. And I must add that this state is slowly rebuilding its economy, and it's encouraging to see so many residents passionate about its progress.
I am enjoying our surroundings. The stars are brighter and clearer at night, and the environment lends itself to perfect daytime summer fun.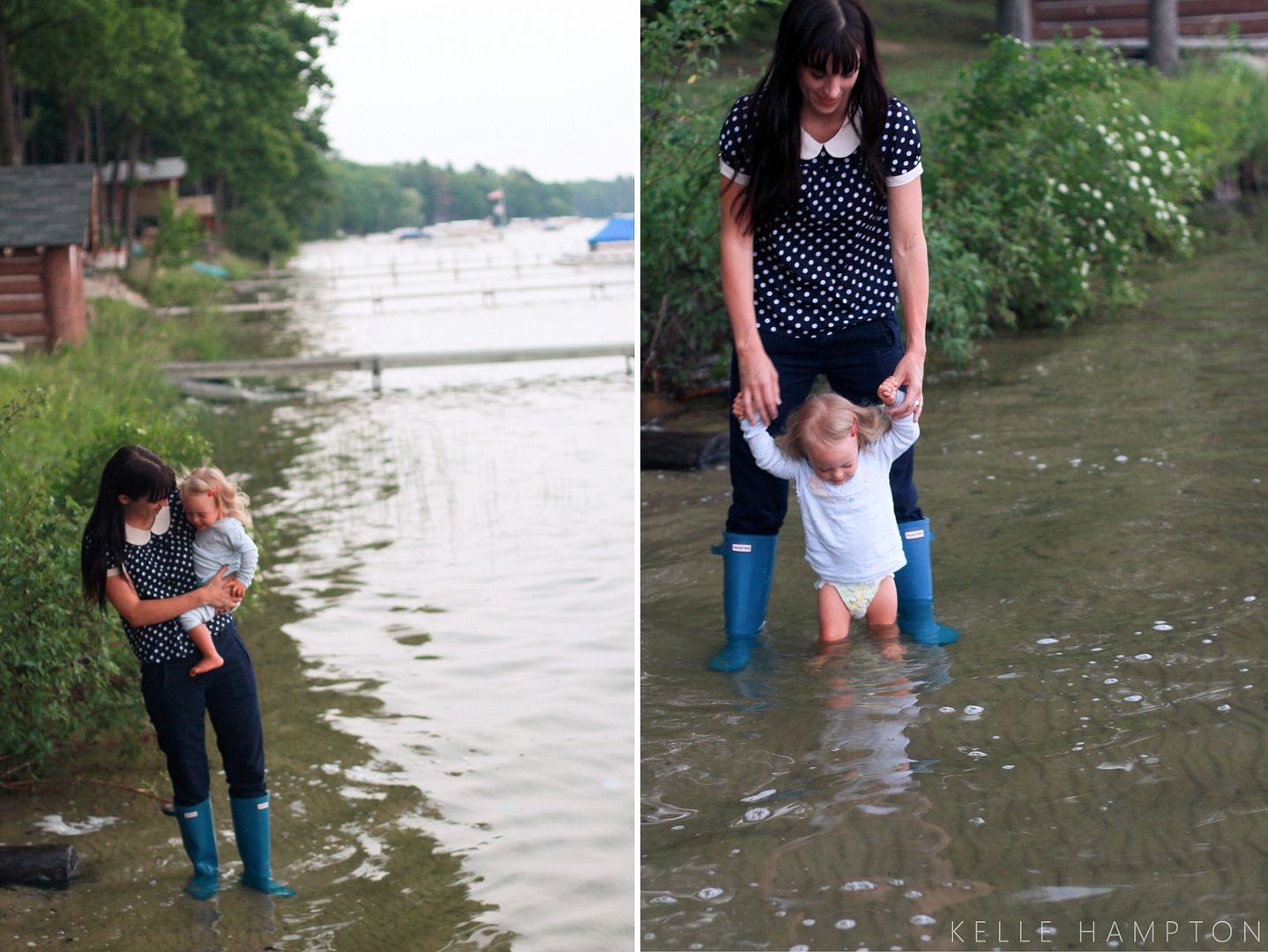 Enjoying this week…
Hammock Naps
Quiet Cottage Mornings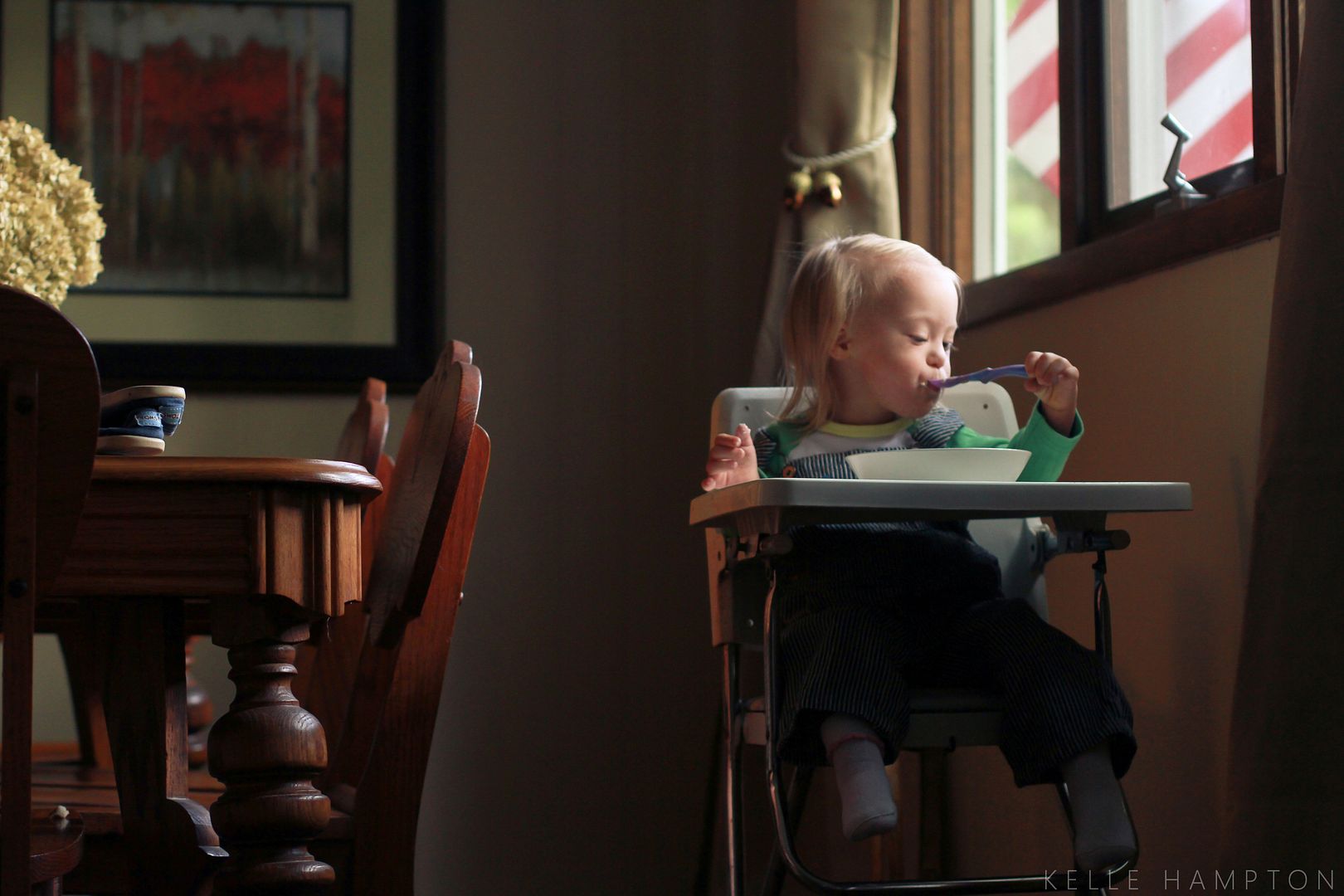 Dock Visits in our Pajamas
Watching Brett Teach Lainey how to fish
Afternoon Baking
Antiquing Small Town Shops with Major Scores
Sleeping Bear Dunes
Sleeping Bear Dunes, recently voted by Good Morning America as the #1 Most Beautiful Place in America, hugs Lake Michigan on the western part of the state. Estimated to be around two thousand years old, the dunes were formed by wind that carried sand from the Lake Michigan bluff and deposited it inland.

This looks like some sort of biblical pilgrimage through the desert. I think Moses wore stripes and cargo shorts too, if I recall.
As we drove into the parking lot nestled at the bottom of the first dune climb yesterday, I actually got a little teary. I remembered it so well from my childhood, and there it was, waiting for me to revisit–older, certainly more appreciative of its beauty, slightly less agile to tackle its steep climb, but most notable toting two little girls who will, perhaps subconsciously, store memories of its splendor deep into their own banks of childhood.
It felt like a very grown-up thing to do–a sort of Godfather moment of heritage as I kneeled down next to Lainey, pointed up toward the summit of that first dune and explained, 'This is where Mommy came when she was a little girl. I climbed this when I was just a little bigger than you."
My cousin Timothy, years ago, ran down a dune so fast, he lost his footing and finished the descent as a rolling ball of body and flying sand that gained speed and quite literally bit the dust at the bottom. We handled the dunes slowly and a little more gracefully, although the girls both gave the running down thing a shot.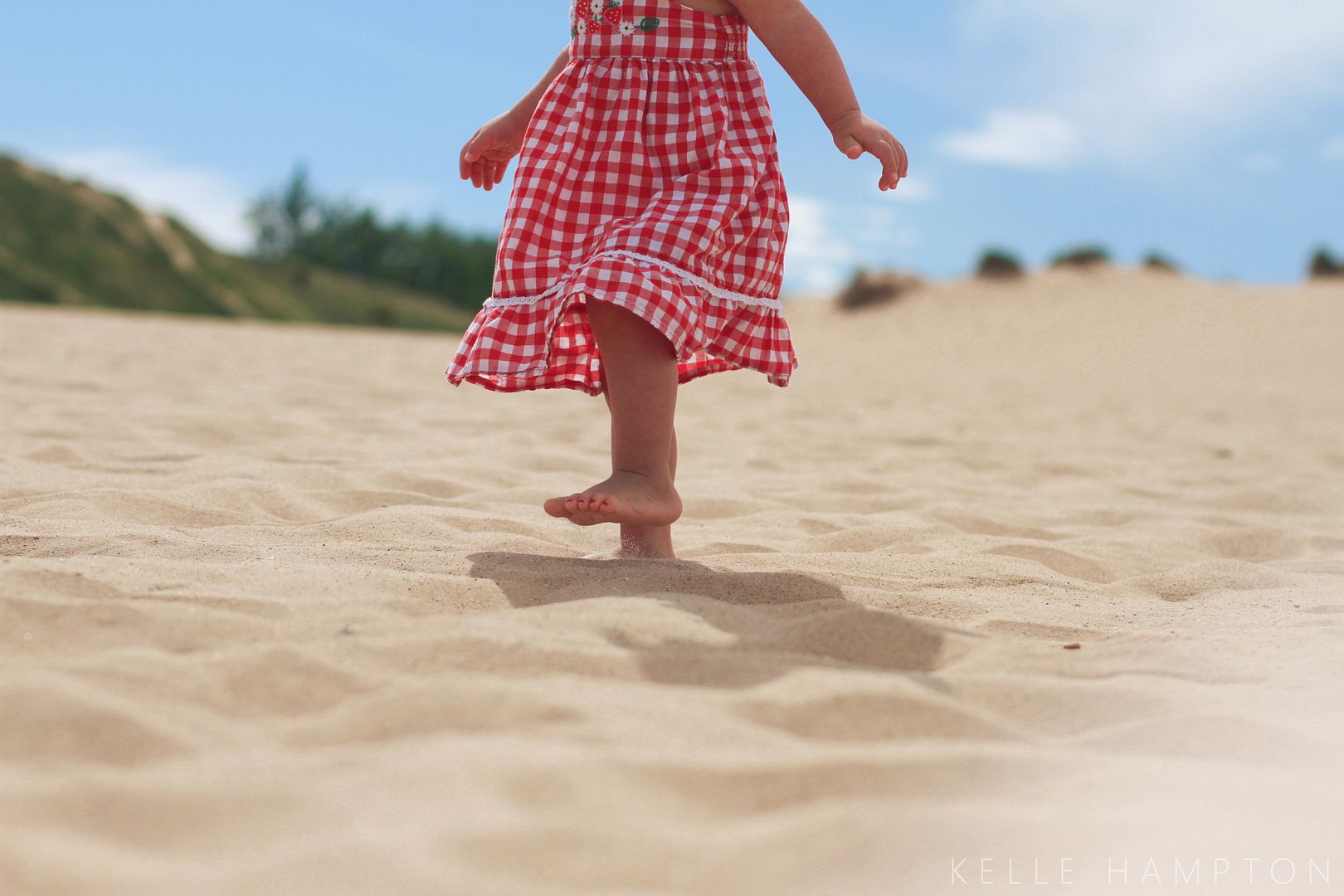 Nella got tired halfway through the climb and just sort of made a bed out of dune.
And though, at the end, the girls were human sand paper, their skin lightly dusted (and in some places, heavily coated) with a thin layer of soft grains, we finished the climb with ice cream at the base of the dunes, and I drank an entire bottle of water in fifteen seconds flat.
Lake Michigan
Our dunes trip was followed by a stop to a small rocky beach on Lake Michigan where we waded shin-deep in chilly water, scouring the bottom of the lake for Petoskey stones.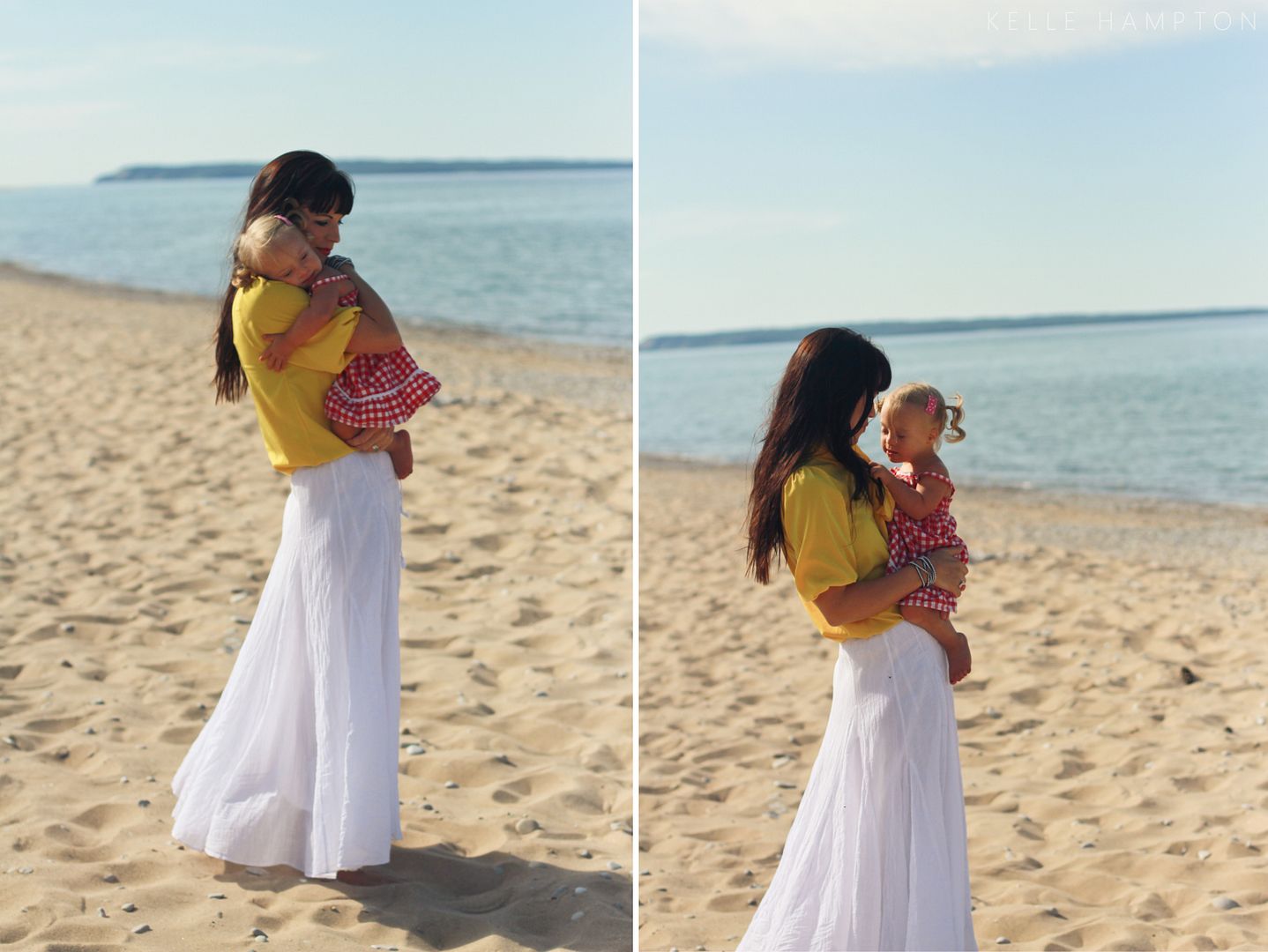 We've been collecting sand, pebbles and shells from some of our favorite places the past couple of months, and I have a fun home project in mind for them when we return. It involves some of these great vintage jars we've been finding at antique shops.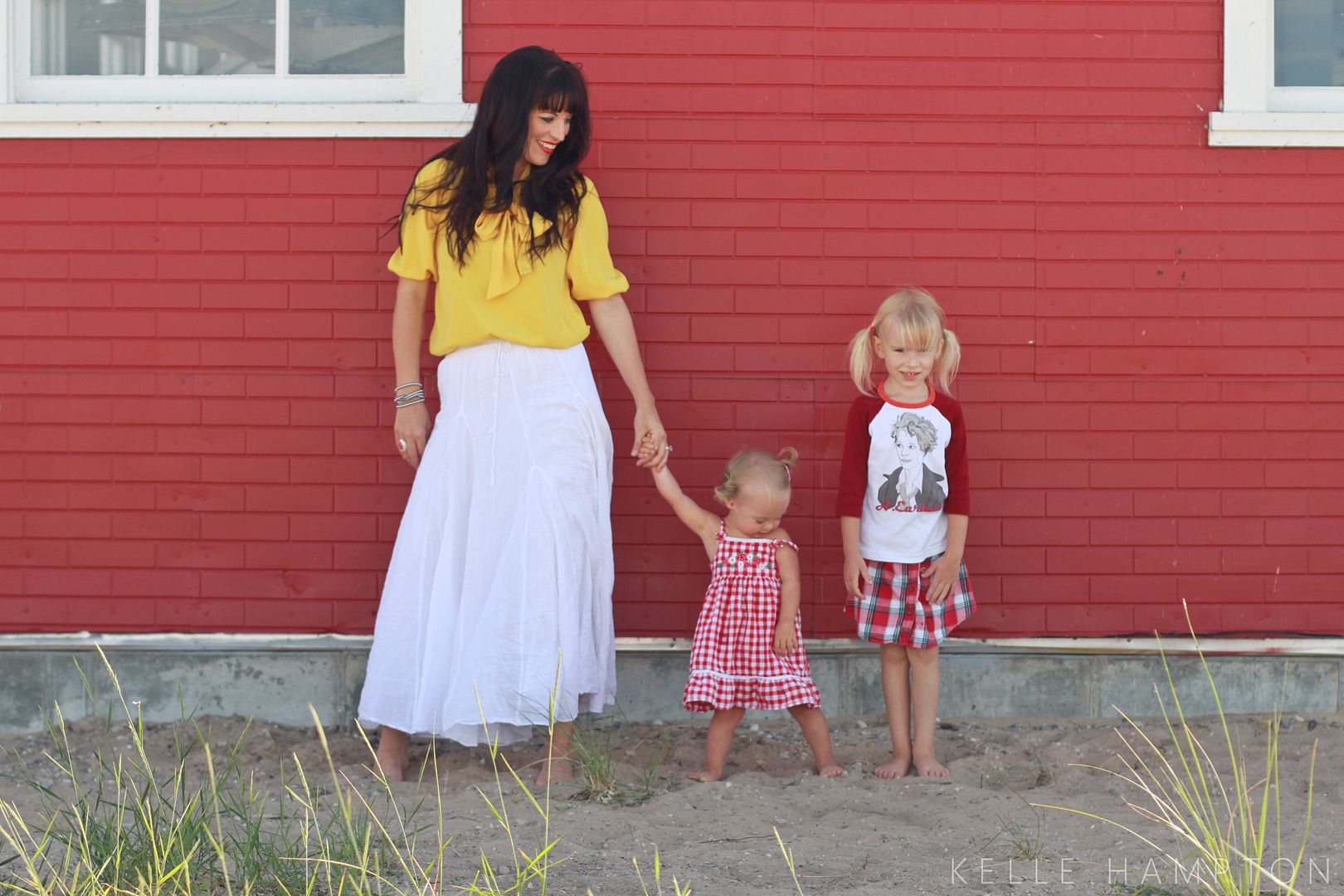 Nella found a ladybug at the beach.
Traverse City
Finally, our very fulfilling day of sight seeing ended last evening in Traverse City, a town so cool even its trees wear stylish knit sweaters.
I could have browsed the shops for hours. My favorites? Green Island, Cali's (gorgeous clothing downstairs, unique and beautiful home goods upstairs), Sweet Pea (baby and child) and Wilson's Antiques.
The girls were very interested in Ladies Night specials.
And Lainey enjoyed browsing through baskets of polished rocks and gems at the local rock shop.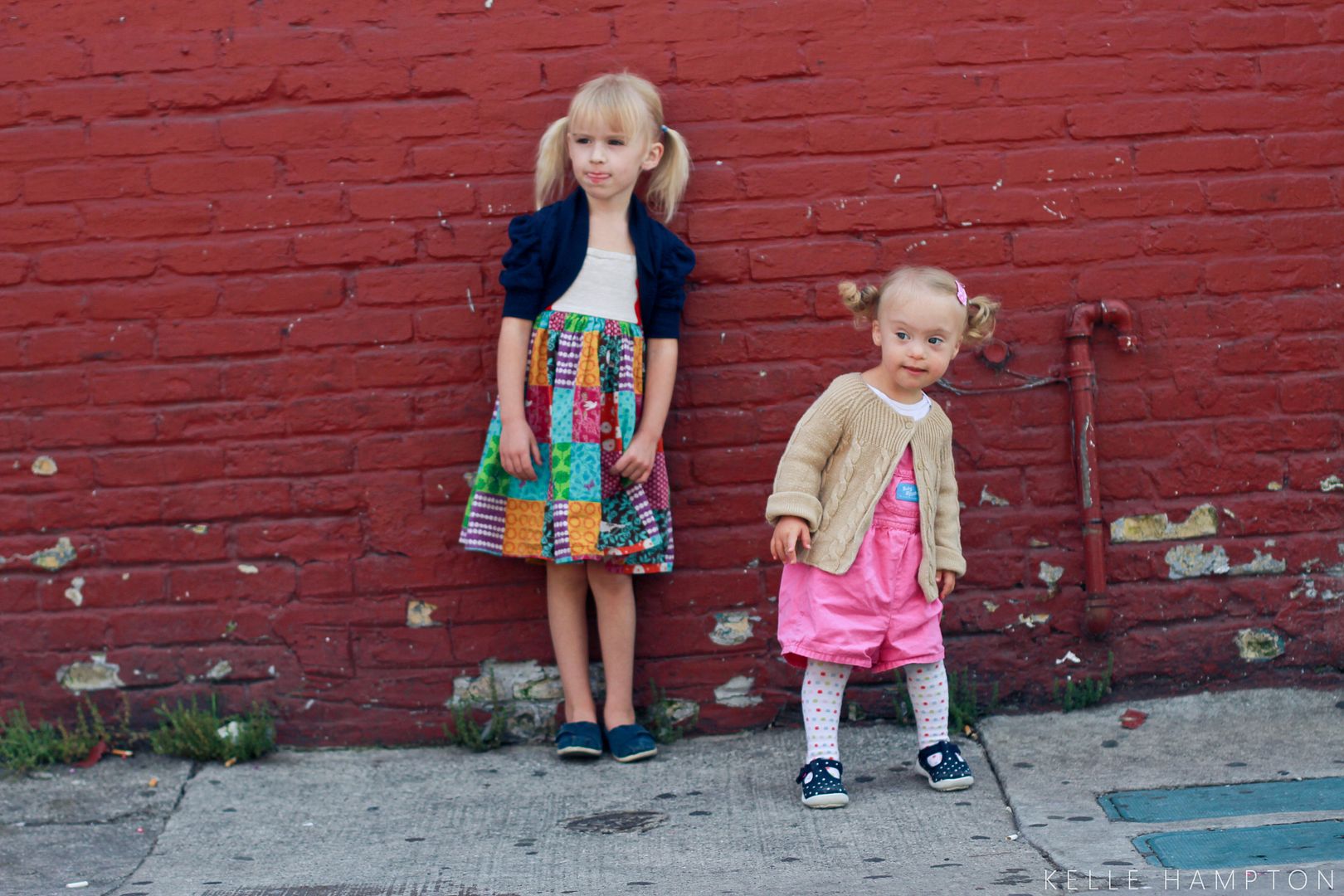 The charming town is full of art and color and culture. And cherries. Traverse City is known for its cherries.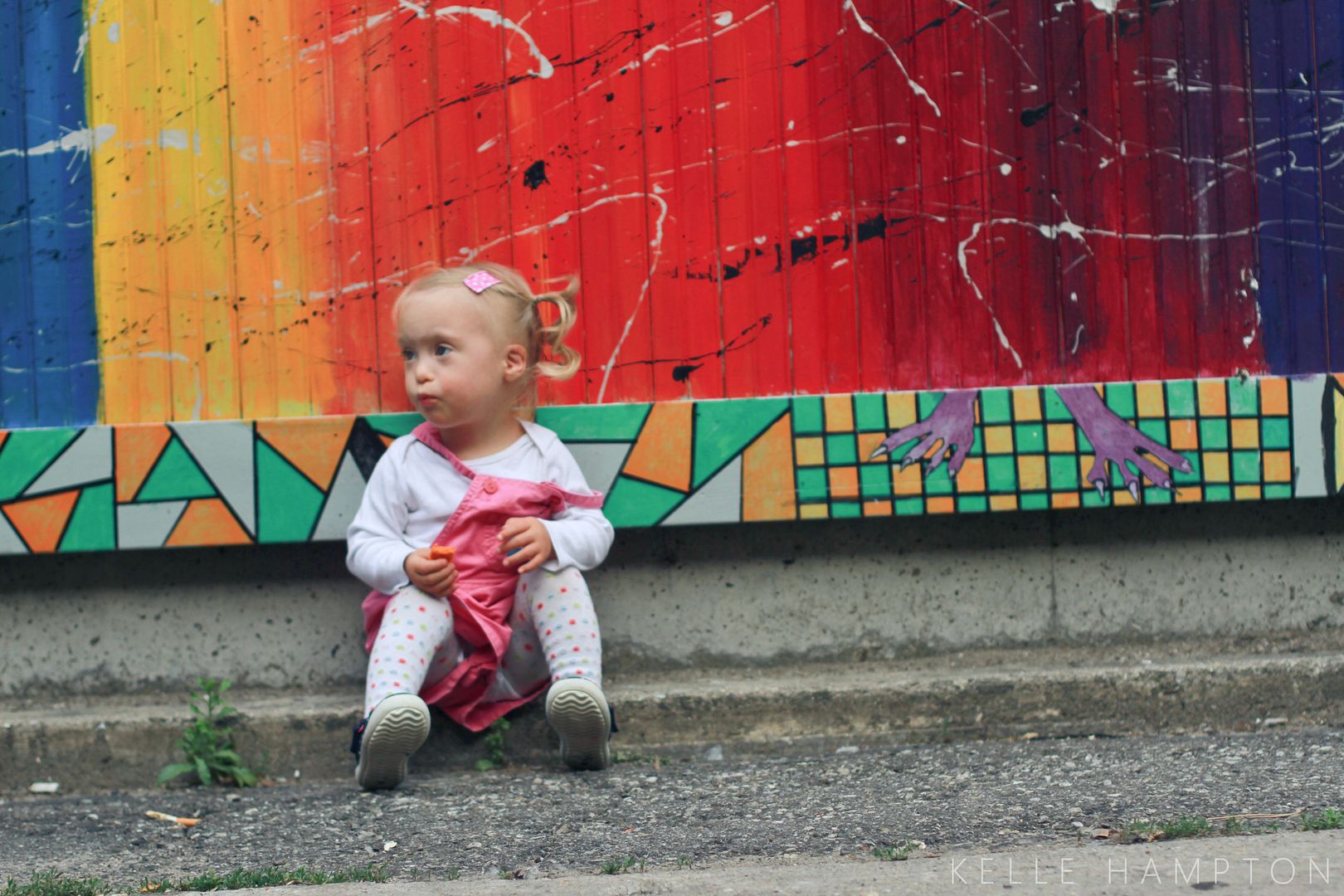 How's that for Michigan, chock-full?
*****
365 Grateful
I'm pleased to invite you to be part of a writing friend's gratitude project over at 365 Grateful.
Hailey is hosting a wonderful contest with fabulous prizes (a new camera!) and asking you to submit photos of what you are grateful for along with a short description of your "gratefuls." It's easy, fast and a great way to share your inspiration with someone who has some great ideas for encouraging others to live a grateful life (check out her documentary project!)
*****
And if you haven't yet discovered my friend Nici's handmade appliqued clothing, I suggest you check out her shop, Dig this Chick. Specializing in geographical silhouettes, Dig this Chick combines high quality fabrics purchased from US companies, upcycled thrift finds and meticulous machine stitching to offer unique hip clothing for the entire family.

Brett shows his Florida love in Michigan with the gray unisexy Geo Tee


Lainey and I wear our upcycled shirt skirts, available for big girls and little girls.
Use code digkelle for 20% off your order. Because I'm gushing about my love for my home state in this post and Nici is known for her love of hers (Montana), leave a comment telling me what you love about where you live (or where you came from!), and I'll randomly choose (random.org generated) one comment to win a $50 credit to Dig this Chick.
*****
And now, there is nothing I want more than to close this computer and get back outside with my girls. A quiet dock is calling.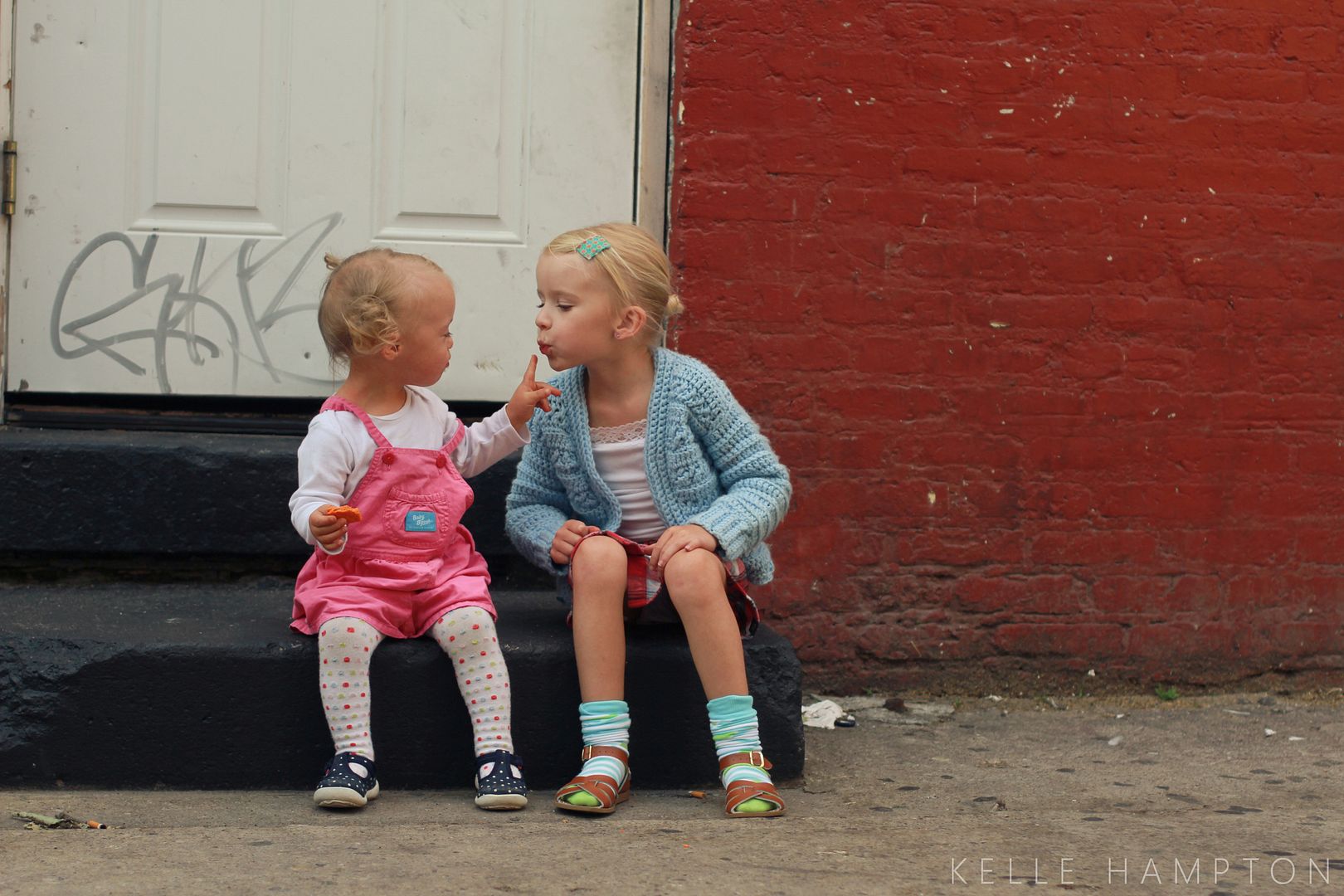 Happy Summer.