I spent Friday evening talking with new friends in a cozy living room not far from our home. My friend Rebecca came with me, and while we intended to stay only fifteen minutes or so, we found ourselves exchanging hugs two hours later with people we seemed to have known for a very long time—a warm and friendly couple and their twenty-nine-year old son, Matt.
I've known Matt since he walked up to me at the Valentine's Day Dance last year and pulled me to the dance floor, no questions asked. I say I've known him and yet really, I don't know much about him except that he can dance, he owns a room when he's in it, he's thoughtful and genuinely aware of others' feelings, and when he's wearing his cowboy hat, he likes to be referred to as "The Lone Sheriff." We've shared many dances, Matt and I, but it wasn't until Friday night that I really learned more about Matt's life.
Matt has Down syndrome. And that statement is the only thing many people walk away with when they see him working at McDonald's or riding the bus home after his shift or sitting with his parents at a restaurant.
That's what I would have walked away with three years ago, and I'm so glad I know differently today.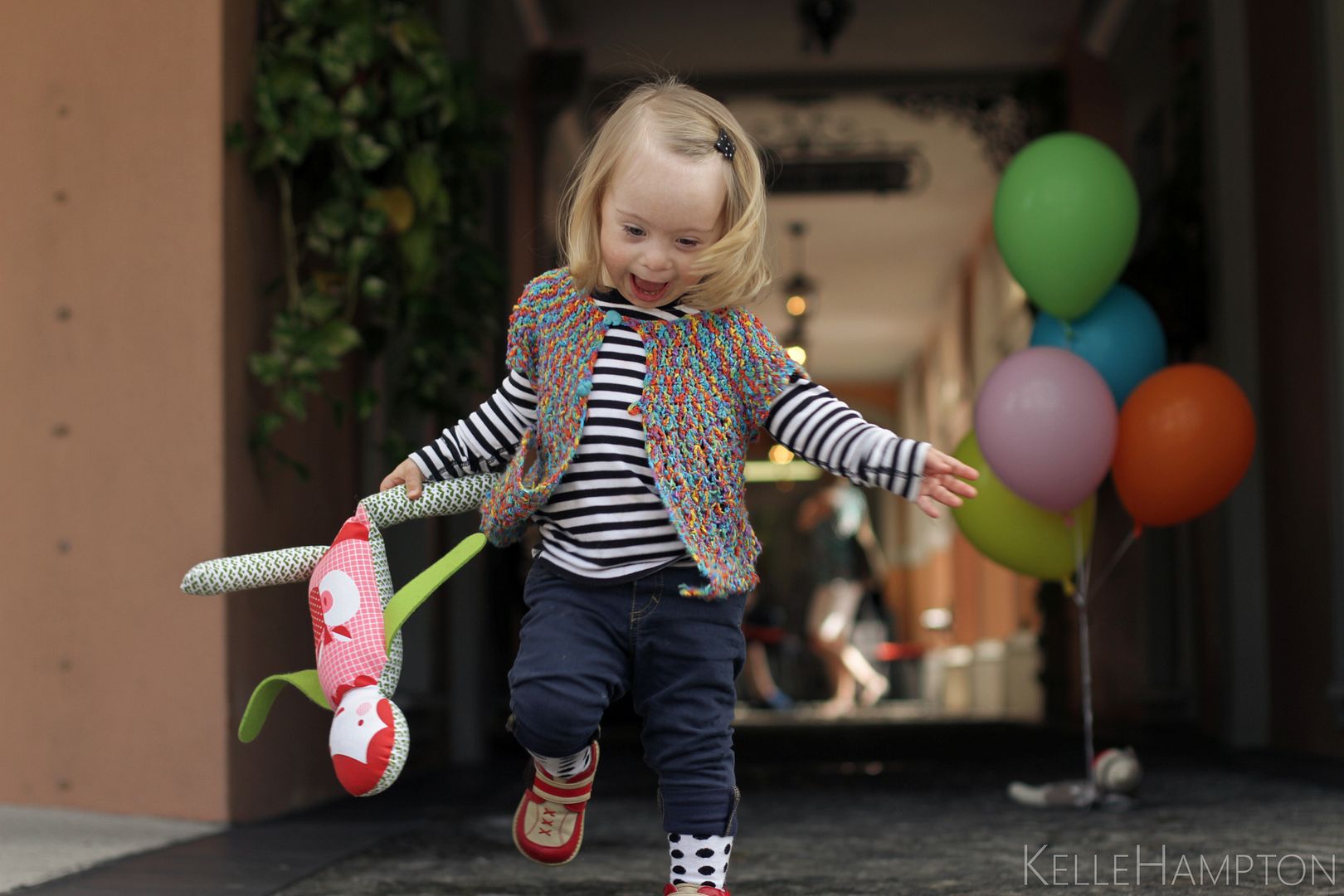 Friends, Nella turns three next week. Many of you have been reading since her birth, a few even before, and many new friends have joined this year to read and share and be a part of this community. Since Nella turned one, we've decided to use this time of year to celebrate the many ways in which we are different and to ask your help in raising awareness for individuals with Down syndrome.
This beautiful community right here raised over $100,000 for the National Down Syndrome Society in honor of Nella's ONEder Fund two years ago. Last year, you helped us raise another $100,000 and have continued to contribute for a current $208,698 to support the efforts of the NDSS in raising awareness and advocating for the acceptance and inclusion of people with Down syndrome.
We are so grateful for this community and the way that you have embraced the mission our family shares with over 400,000 other families in this country alone. We want our children to grow up loved and valued. We want them to have opportunities for education and fulfilling jobs. We want the world to see their personalities, their abilities, their smile, their determination and not just an extra chromosome. Thank you, thank you for what you have given, for how you have shared.
We ask for your help again, on the celebration of our Nella's birth. This year, we're launching N3lla's Triple Crown to celebrate three years of life.
Can we stretch our goal to $300,000? I think we can.
If you come to this blog to read, to look at pictures, to share—if you find something valuable in this space, we ask that you give back to a community who needs a louder voice. I pay $20 a year for a few magazine subscriptions that make me happy. I pay $5 for a tall cappuccino when it's worth the splurge. And yes, $5 and $10 donations make a difference. You've proven it two years in a row. Please help us celebrate three years by donating to N3lla's Triple Crown for her birthday this year. Every dollar goes to the NDSS.
How much I've learned in three little years. How differently I see people now. I learned a lot about Matt the other night as well as some other friends, and I can't wait to share more in the coming weeks.
In the meantime, I am remembering where I was three years ago. Much like right now–pregnant, waiting, dreaming. Seriously, this girl rocked our world in the most incredible way.
Loving her hurts so good, and her squinty-eyed, squish-nose smile will forever remind me what an absolute blessing she is.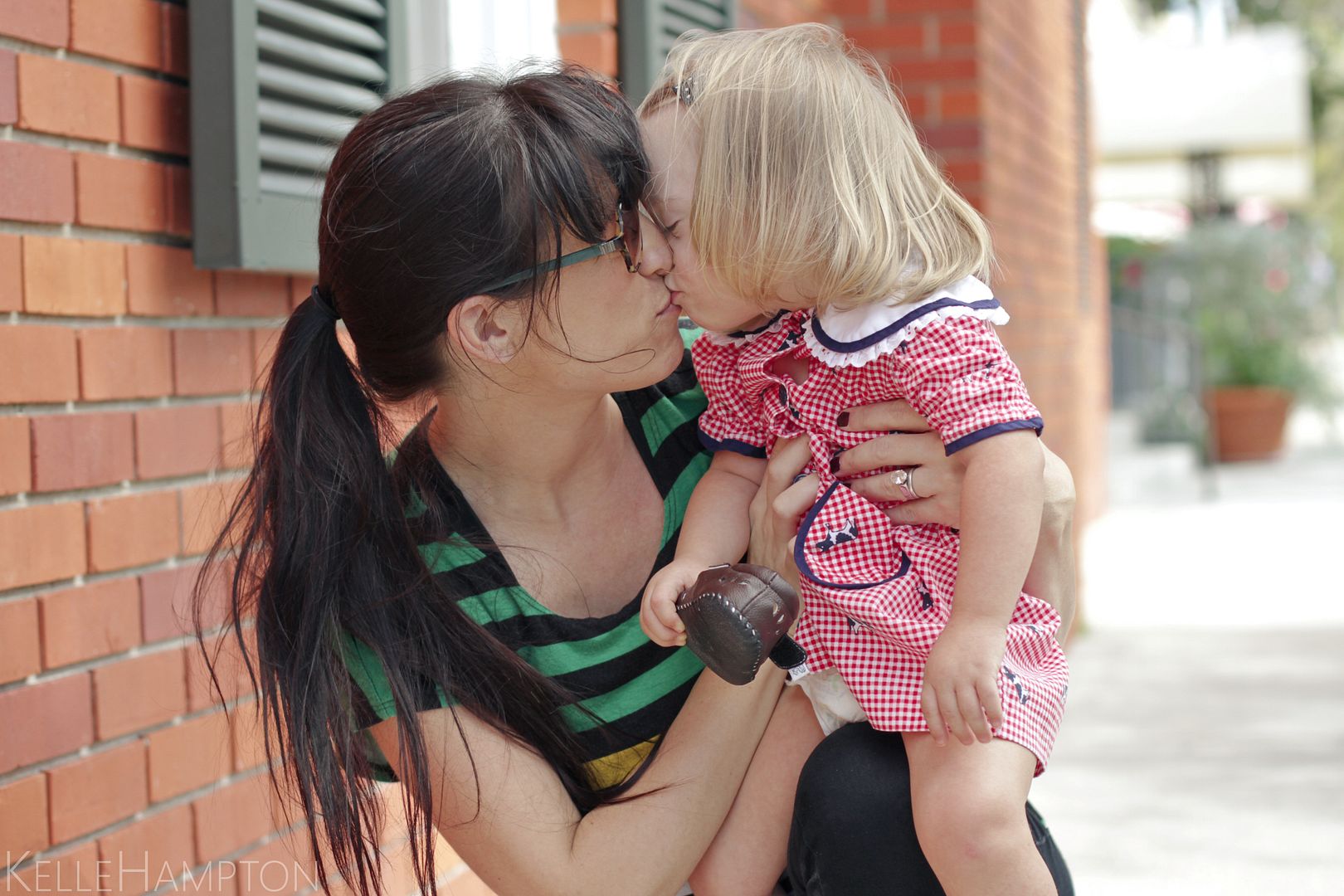 I hope you see the vibrant, inquisitive, gentle little girl we do. A girl with a very bright future.
Please join us in celebrating three years. Join us in showing the world that Down syndrome does not define our children. There's so much more we want you to see.
Thank you for giving, for sharing, for being part of our journey. More to come this month!
Learn more about the mission of the NDSS and contribute to N3lla's Triple Crown HERE.