I'm a bit fascinated with today's sponsor and was just telling my mom, a piano teacher of many years, about Right Brain Music.
I've been searching Craigslist for a small piano (no luck yet) as it's something I want my kids to learn–both because music and piano was a big part of my own childhood as well as the kind of arts I want our family exposed to. For Nella, it's another great tool to build her opportunities–to introduce her to different kinds of learning and creative expression.
We've only begun to start tapping out notes on our keyboard and fostering our girls' interest to learn more about music, but today's sponsor has encouraged me to take the next step for more introduction.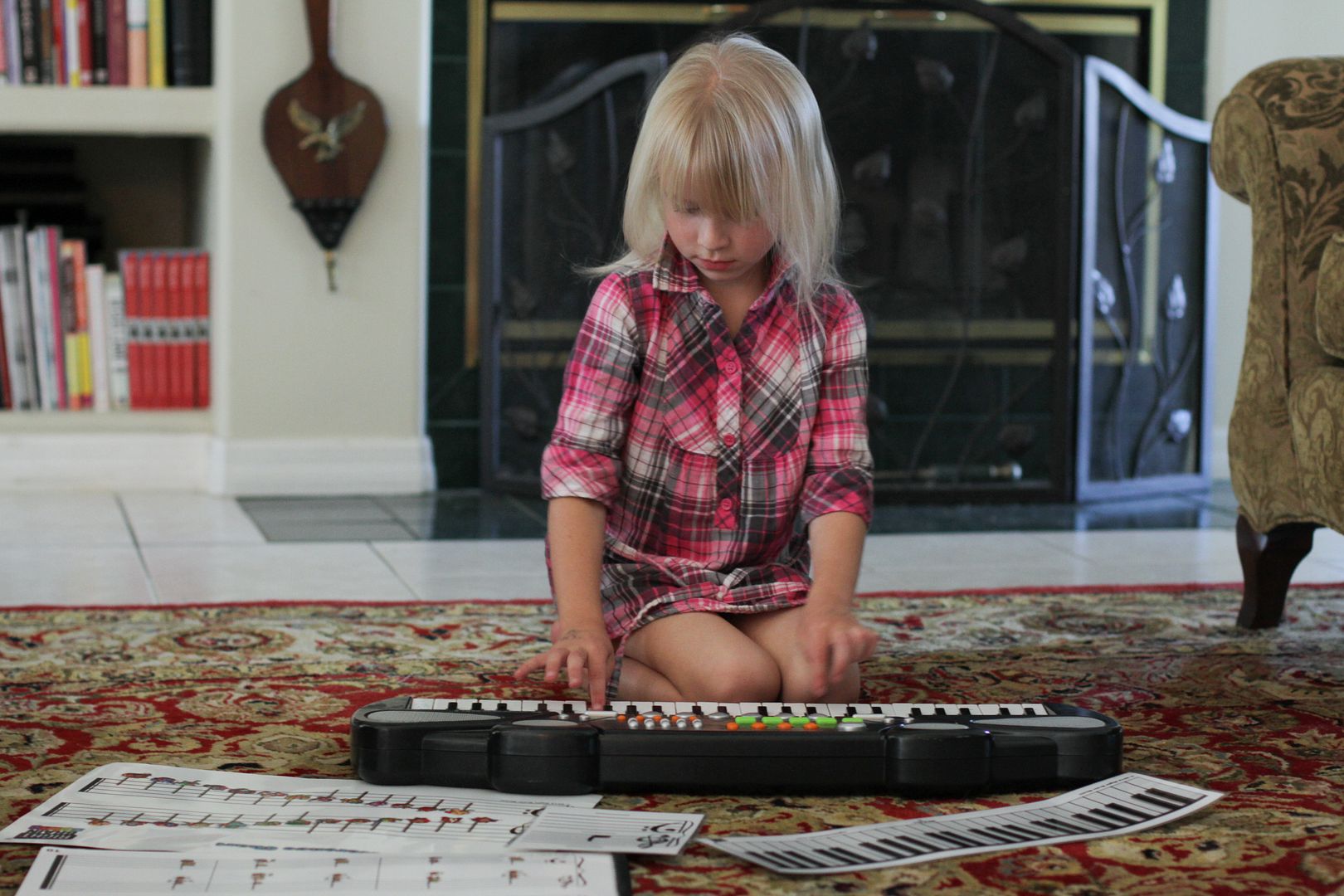 Right Brain Music makes learning to read music fun by incorporating right brain learning techniques (bright colors, pictures, funny stories, hands-on interaction) with music instruction.
Their inexpensive products include flash cards, piano key stickers, practice books, games, dry erase piano key boards, etc.
All a far cry from my childhood days when I cried on the piano bench next to my mom, unwilling to take her instruction.
Check out Right Brain Music, read about their learning philosophy and discover their products that help make music learning fun and engaging.