I had a Lender's bagel for breakfast this morning. A packaged name brand bagel that I pulled out of a smashed stack wrapped in plastic, a far cry from the real one I had two mornings ago–a chewy hunk of dough toasted to perfection and smothered in good cream cheese. It's one of the things I love most about big cities–food, and lots of it. And it's not just that it tastes good, it's the fact that food's available in such a diverse selection of places and cuisines, at any time of day, and amid the ambience of your choosing.
So yes, crappy bagel this morning–I'm back from New York. Yawning, moving slowly, but home.

Hot pretzel at the corner of 5th and 51st.
New York is intense–the sights, the sounds, the motivation, the energy. Even the die-hards–the ones who need taxi exhaust like oxygen and can't sleep in silence–they'll tell you they have to get away from the city sometimes too to recharge themselves. While one moment they're gushing about their love for the quick beat of their city's pulse, the next they're hopping a bus to the Hamptons to escape the effect of New York–they've flatlined.
I say all this because there's something about that love/hate relationship for big cities that sheds light on what makes them so fascinating to me–it's the way the good and the bad exist together symbiotically. The height of the Empire State Building needs small buildings to highlight its greatness. The diners and cheap hamburger joints need the contrast of expensive fancy restaurants to make them what they are–affordable. Adverse settings and situations dwell in almost every corner in New York, and hardly anyone even notices the differences, as if it's all part of the city's harmony. Graffiti on gorgeous church walls, garbage littering the entrances of ornate buildings, bright city lights against the dark night sky, courtyard gardens sprung up along urban streets, run down buildings sharing the shadows of impressive new architecture, and life and color brilliantly splashed against otherwise unnoticed landmarks.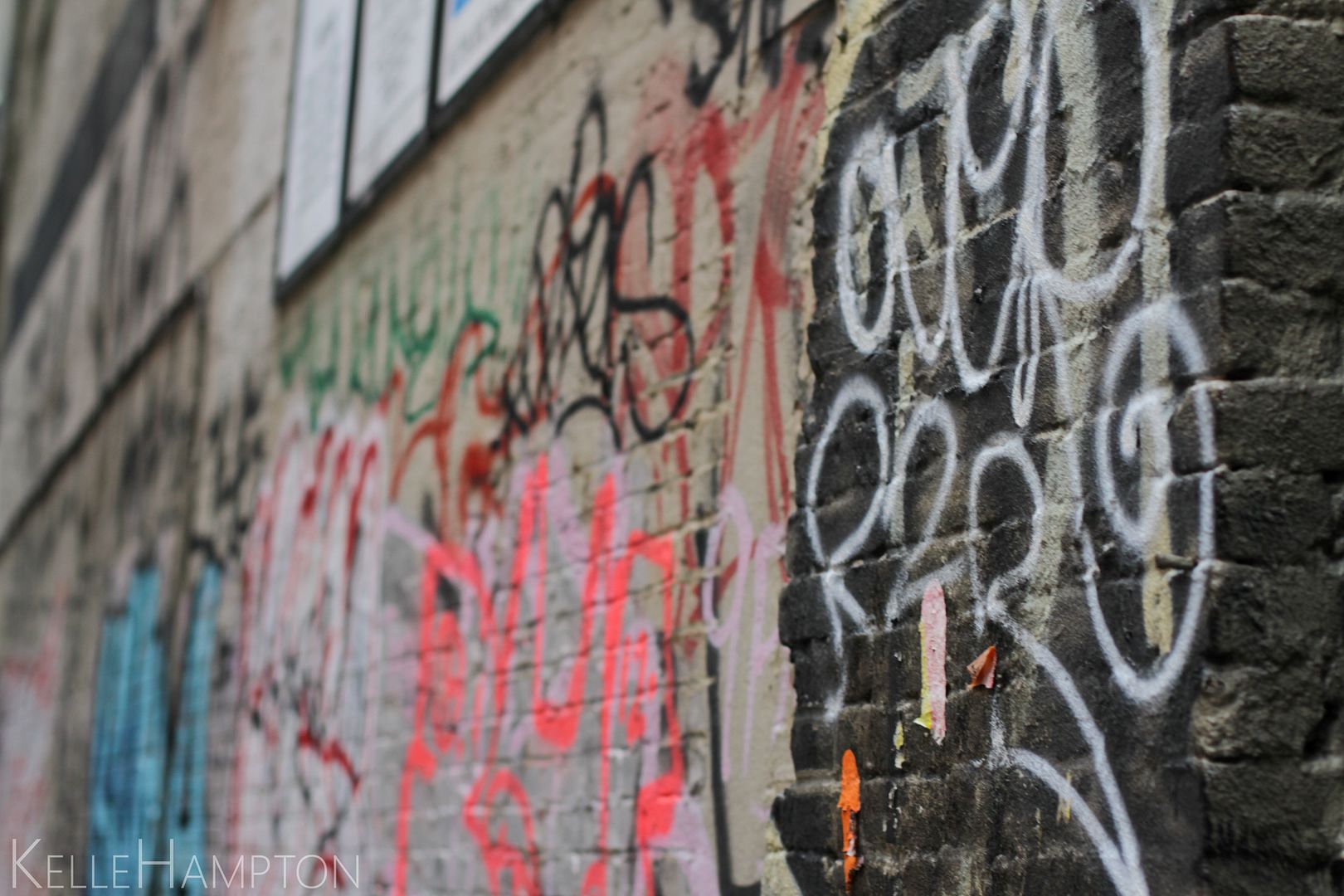 There is a distinct beauty to how it all exists together.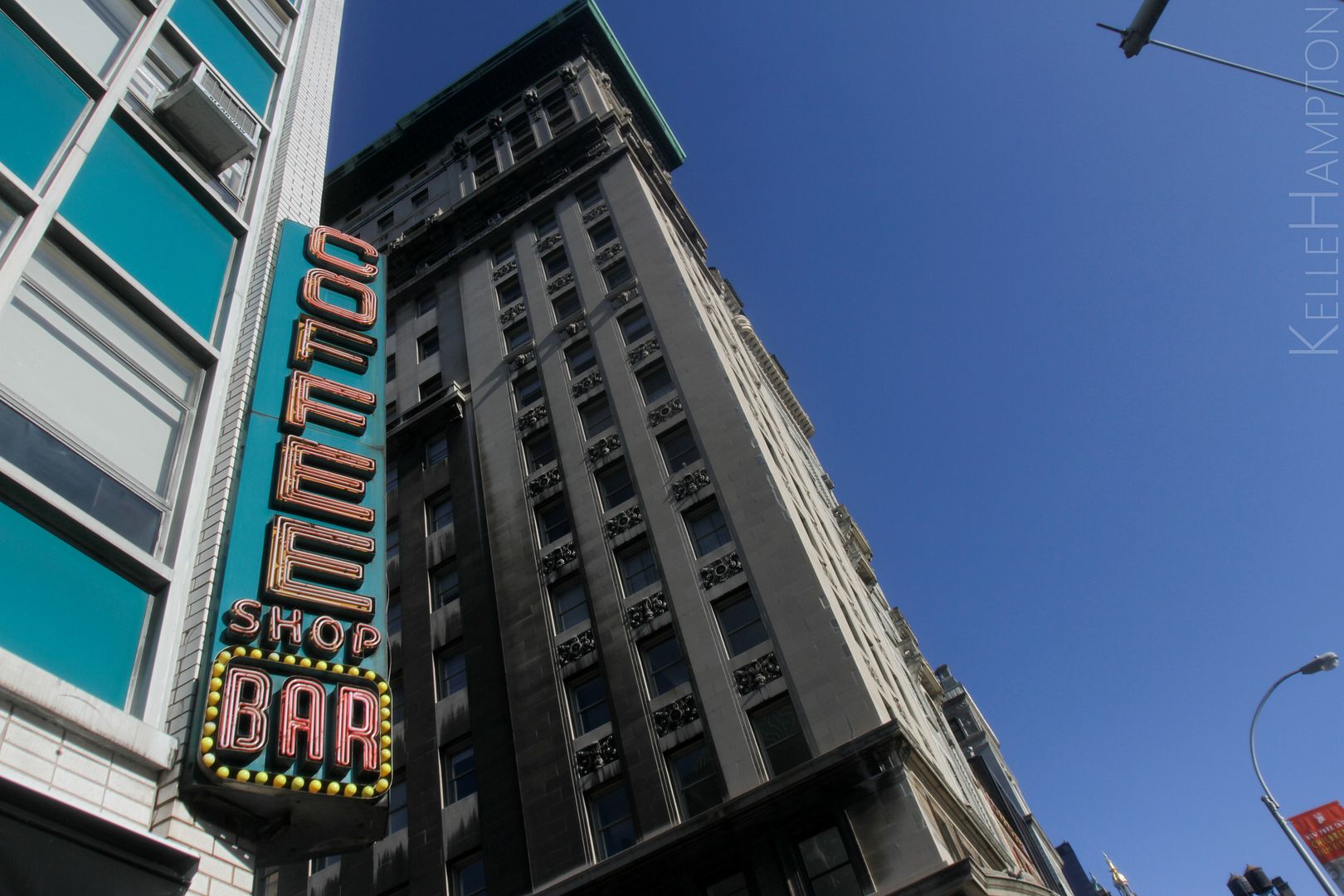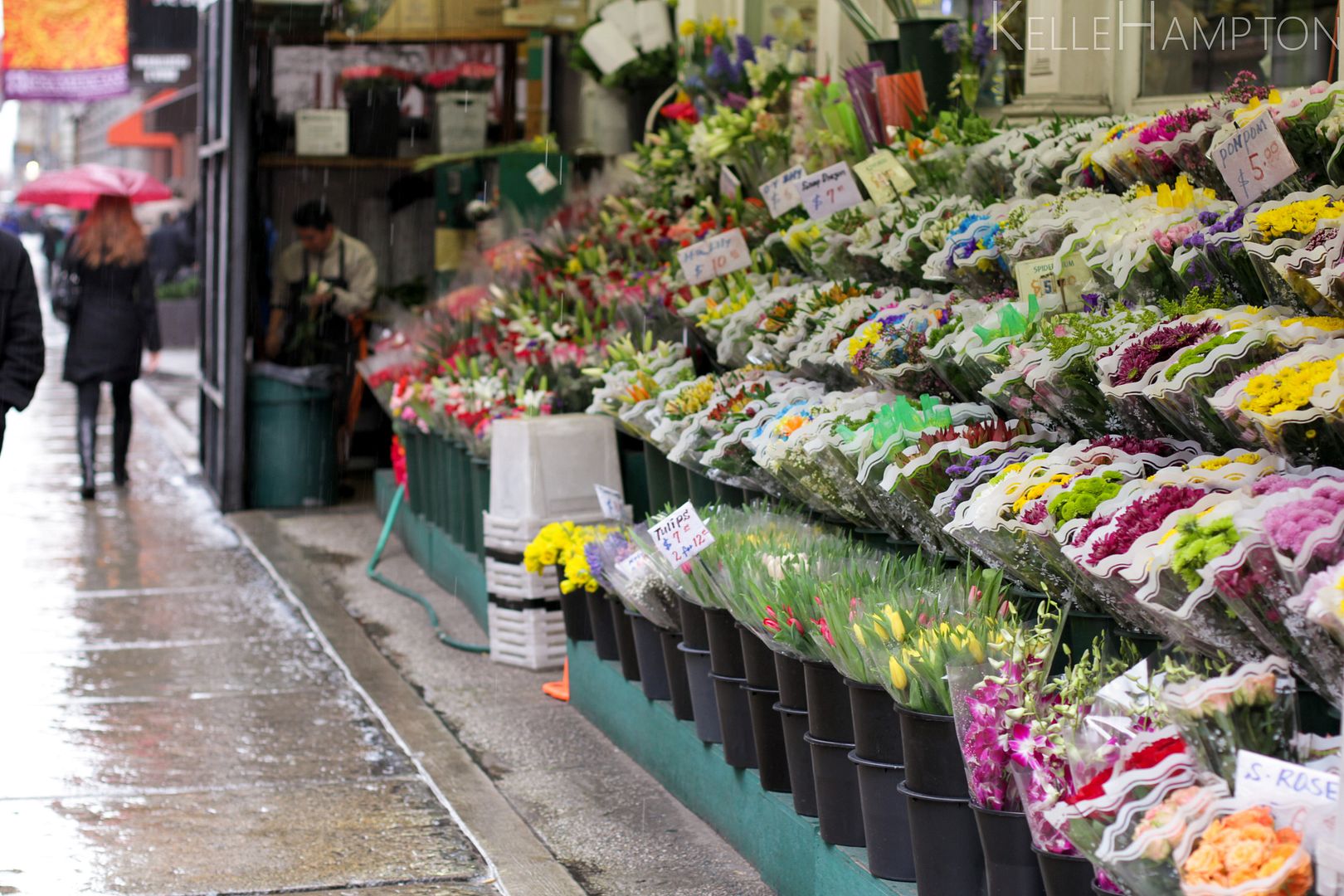 This city is a powerful place to utilize the gift of perspective. Somewhere between the downfalls of grimey, crimey, loud, smoky and stressful and the romanticized notions of art, culture, power, luxury, rich and famous is the middle place of what the big city is to me–an anthology of colors, cultures, ideas, and ways of life. They exist both old and new, and it's all important–every neighborhood, every person. If only everyone could see that.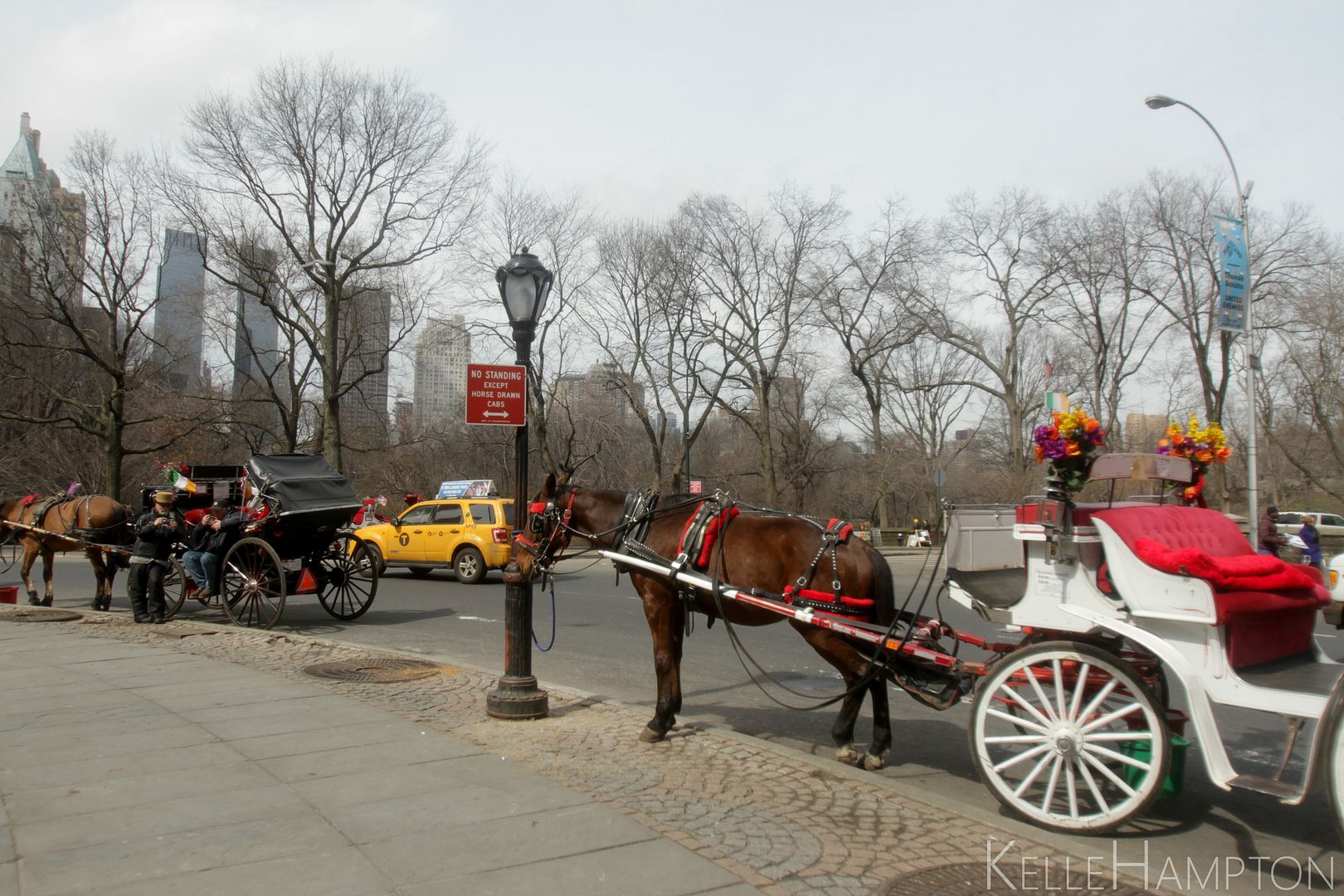 Okay, I'm taking off my essay shoes and slipping into some comfy stream-of-consciousness slippers. And speaking of shoe exchanges, unrelated sidenote: Saturday morning, I walked a gazillion blocks (no really, a gazillion) wearing wedges, and my feet will never ever be the same.
I suppose that beginning city sermon does wrap up our weekend because among the inconvenience of travel, there was so much–um…how you say in English?–awesomeness. We here at Enjoying the Small Things like to give credit to said awesomeness. So, I'll dish it up outline style because I used to be a teacher and teachers like outlines.
A: City Babe.
Dash spent almost every moment of the trip tucked in a baby carrier. It was wonderful, almost like being pregnant again except I could really kiss his head instead of imagining kissing his head. His body remained glued so tightly against me, shielded from the city, like he was part of me. I peeled him off for a few photos in Central Park.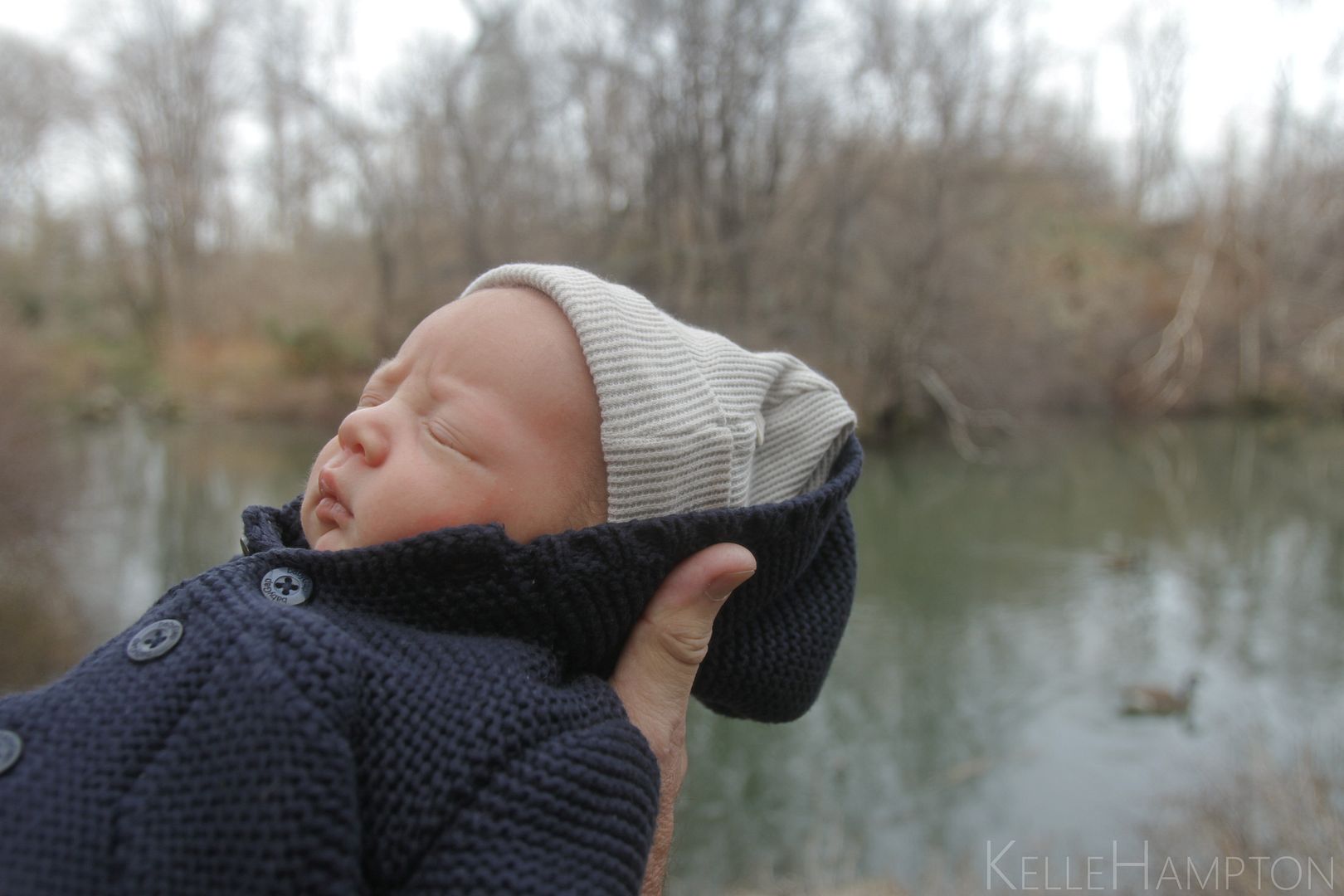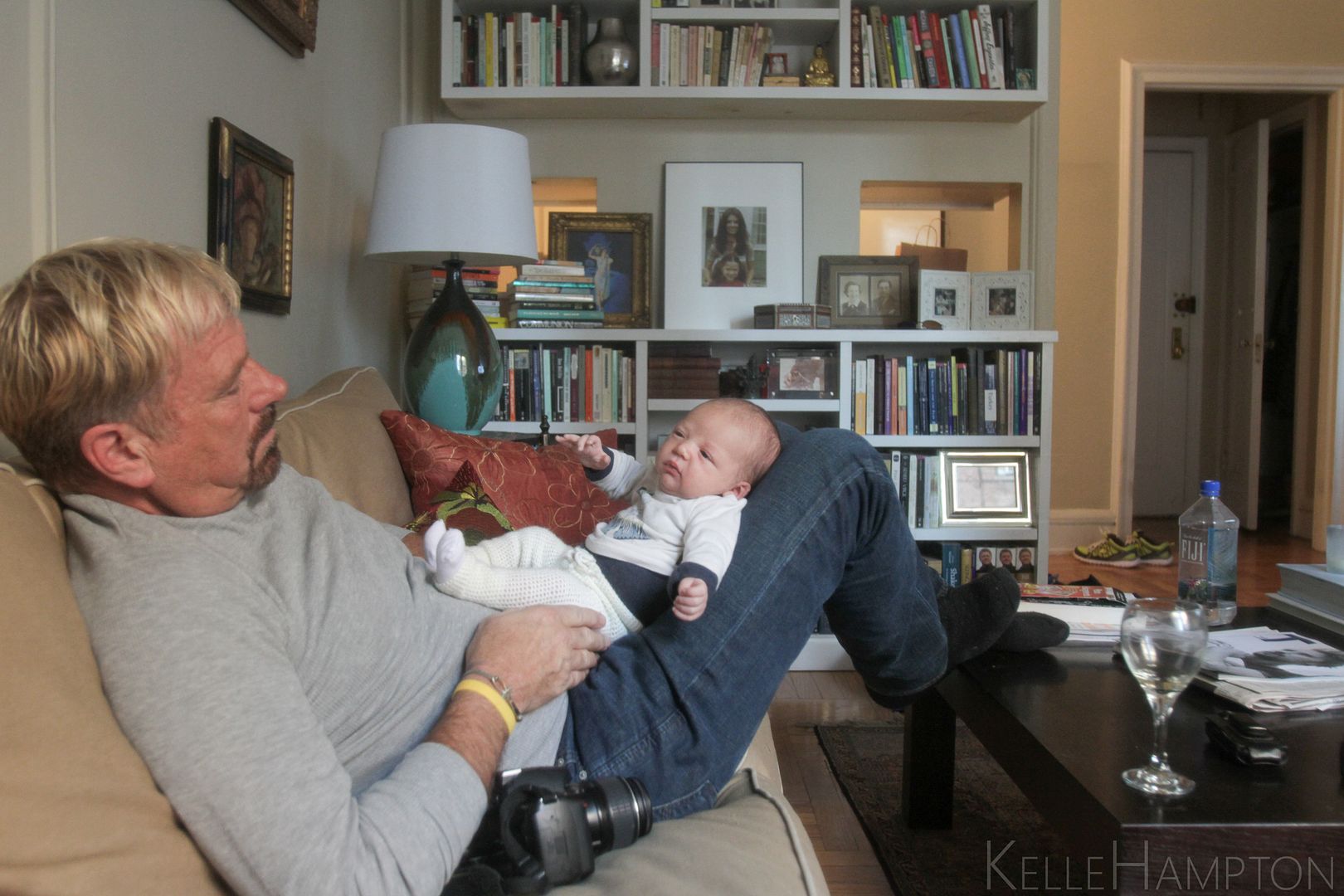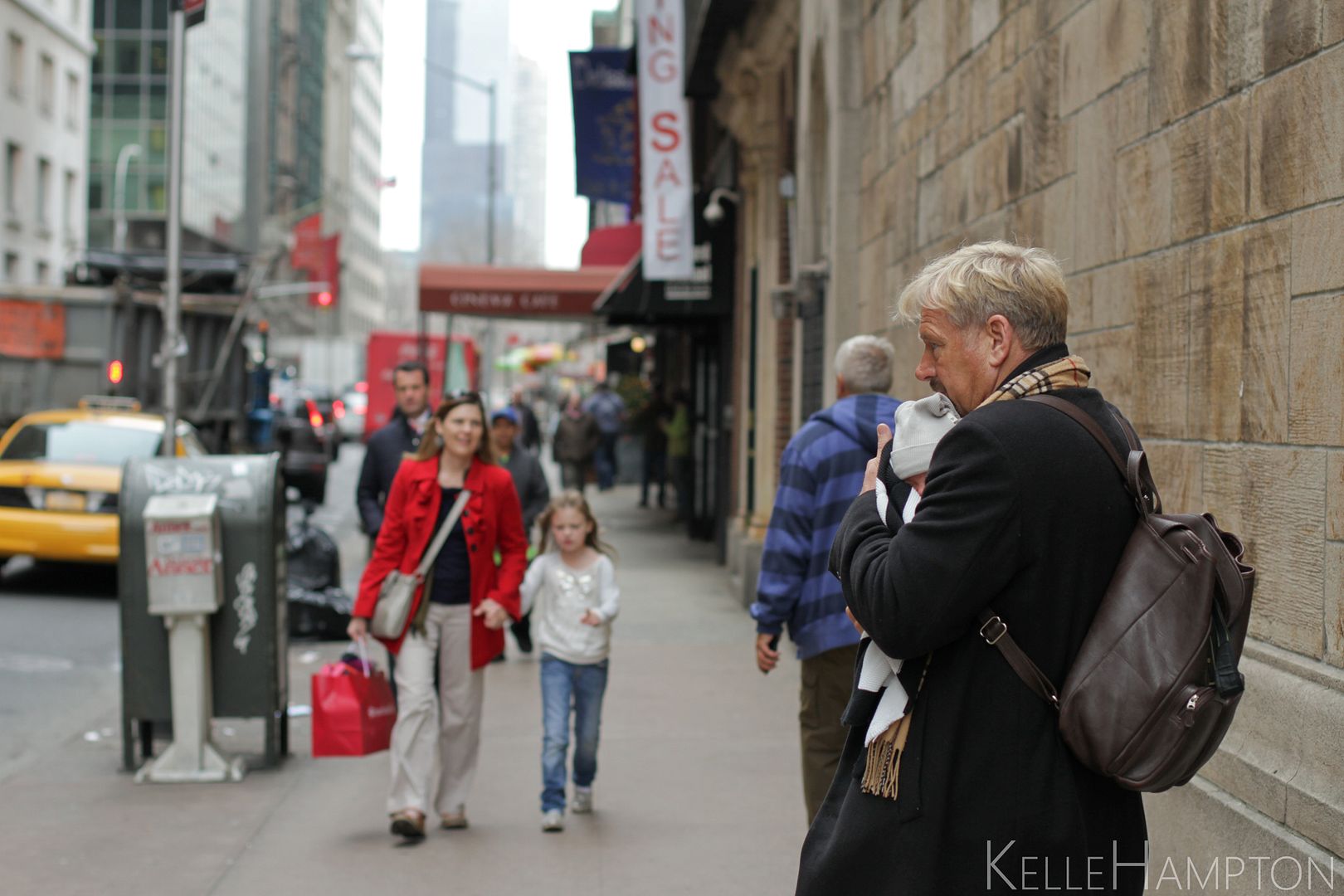 Thank you to my dad and Gary who came along on this trip to help out
He slept. He slept, he slept, and he slept. And when he wasn't sleeping for those two little seconds, he was yawning because apparently little babies aren't amused by really big cities.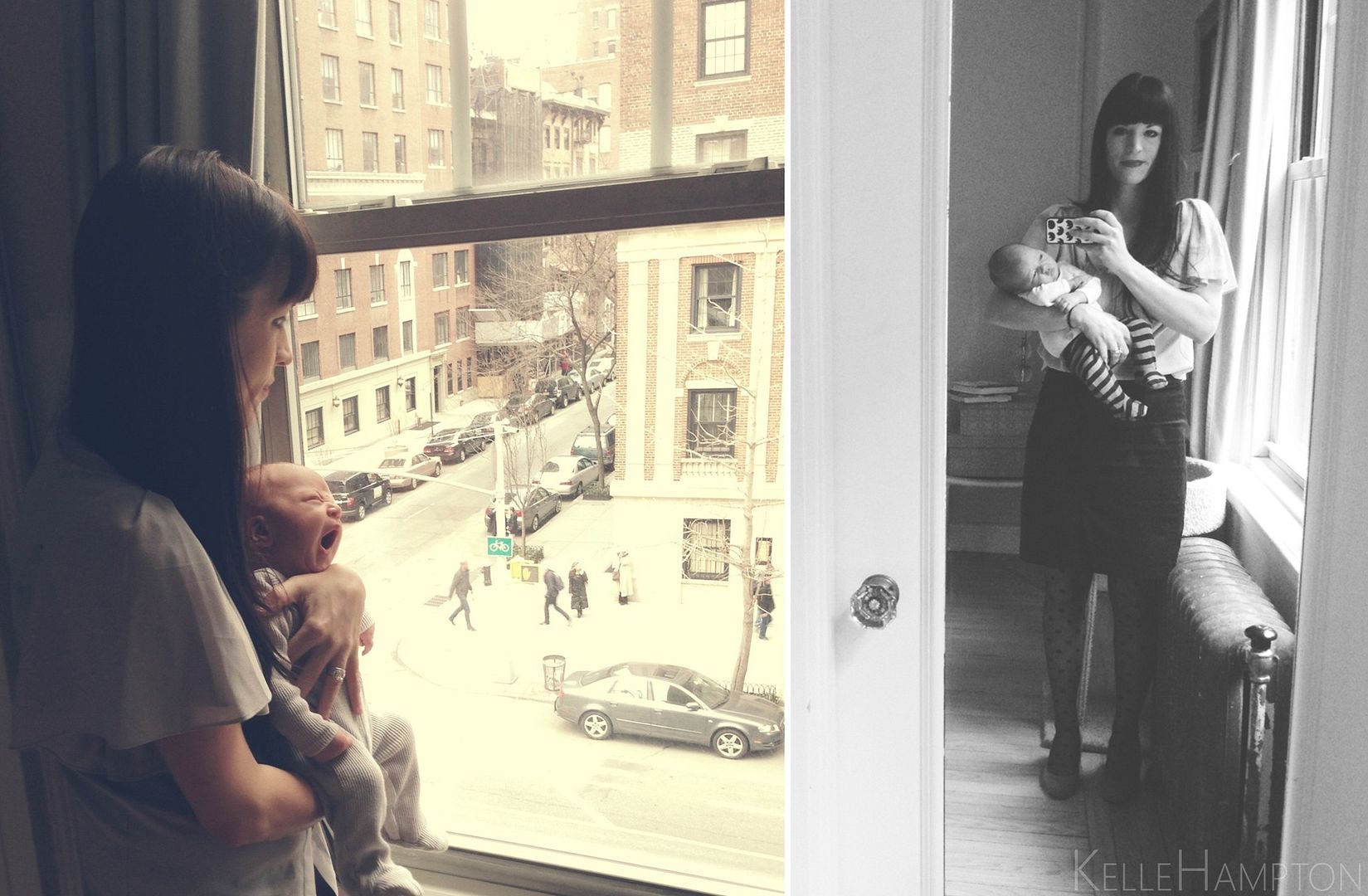 I'd like to interrupt this post to feature Mr. Pea, the cat who I promised his picture would appear on the blog. He photo bombed everything this week until finally I was like, "Dude, alright. You can be on the blog." Then he bribed me to title this post "The Sexiest Cat in New York" and, well–now you know where the title came from.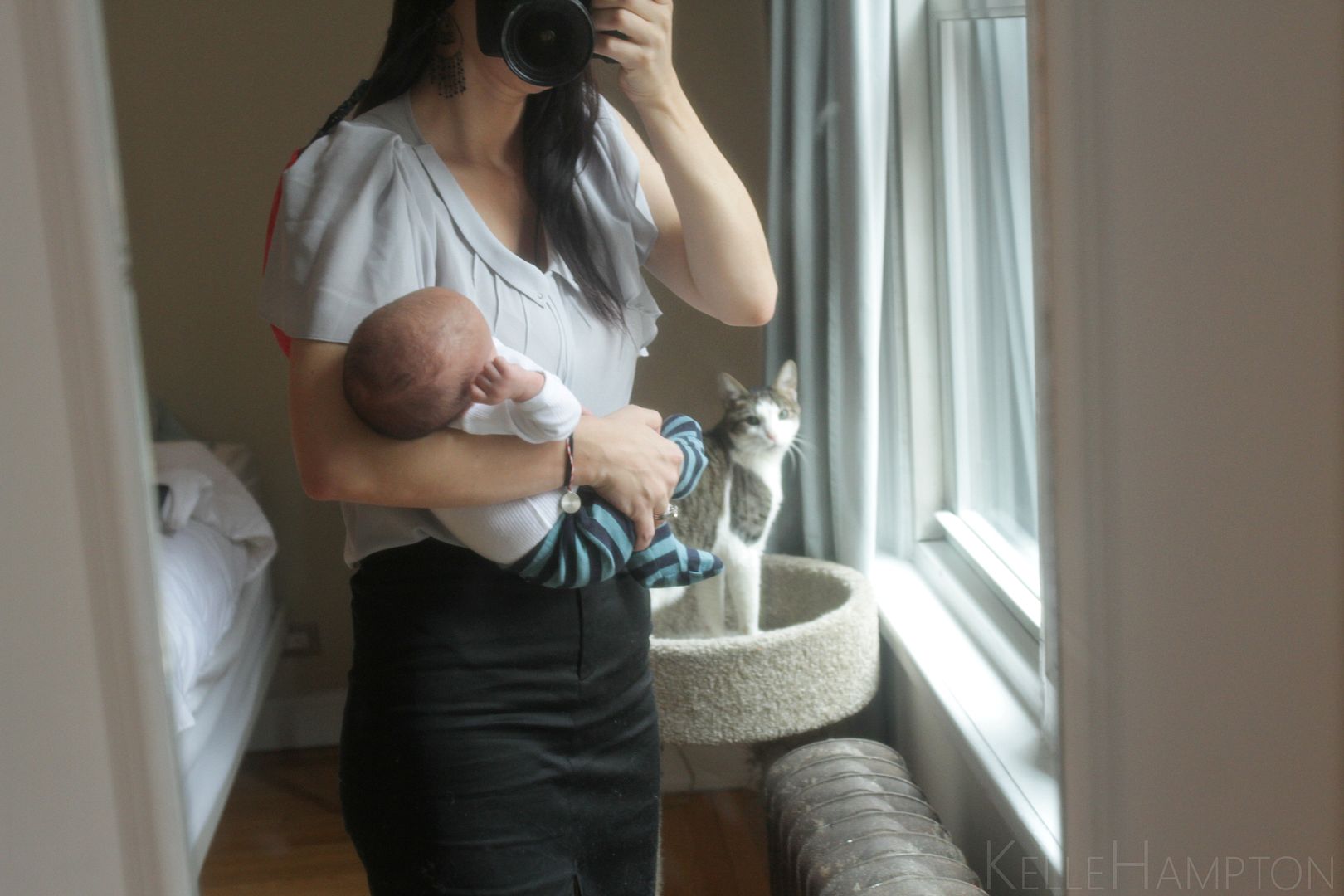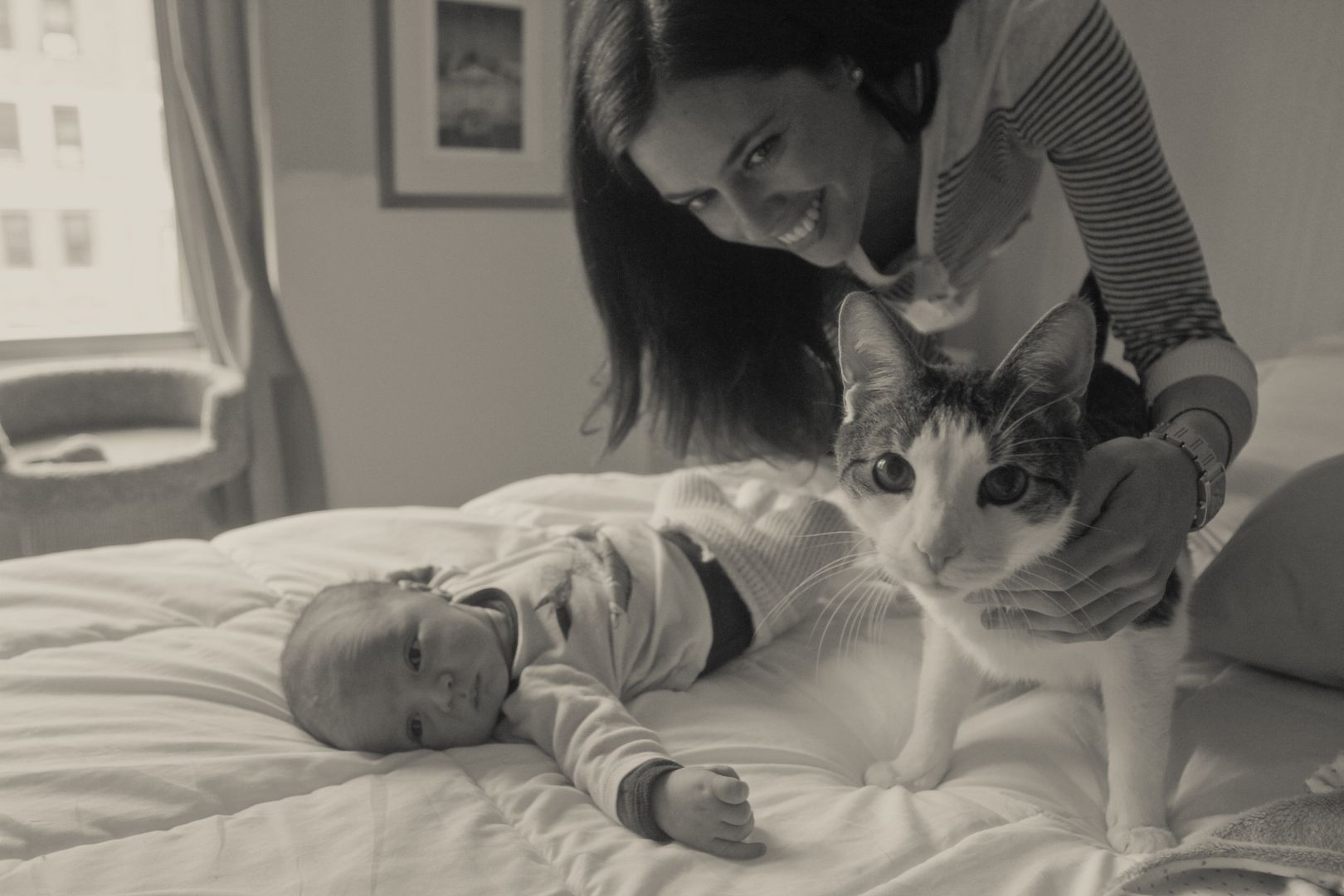 B. Kill Five Birds with One Stone. (Except we don't kill birds. Because that would be inhumane.)
This trip worked out timely to incorporate several things I needed to do–a Bloom paperback publishing meeting (check in tomorrow for fun paperback release deets–book clubs are the new black!) as well as the Books for a Better Life Awards for which Bloom was nominated as a finalist in the "First Book" category.
Bloom didn't win, but the night was incredibly meaningful–being there among authors I respect and admire, hearing so many stories of people striving to live their best lives and writing to help others do the same, sharing the evening with people I've "just met" but feel I've known forever. There was a lot of smiling. And it was very special seeing the cover of our book on a big screen, knowing it's out there in the universe helping people. (for a list of all the incredible books that were nominated and those honorees that won, see the Books for a Better Life site. The MS Society has done so much to help people live better lives, and recognizing these books is just one of many. I have a whole list of new reads after attending)
We also shared part of the weekend with a fabulous group of women at a brunch to honor Claire Bidwell Smith and her book, Rules of Inheritance.

Left: Claire and Jessica of Momma's Gone City
We talked about grief and loss, raising kids and writing, but also about the importance of women supporting women–how we need each other, how we are more powerful both individually and collectively when we respect and celebrate each other.
That theme continued when I had the opportunity to meet Sarah, an NYC reader who had shared her story with me a few months prior.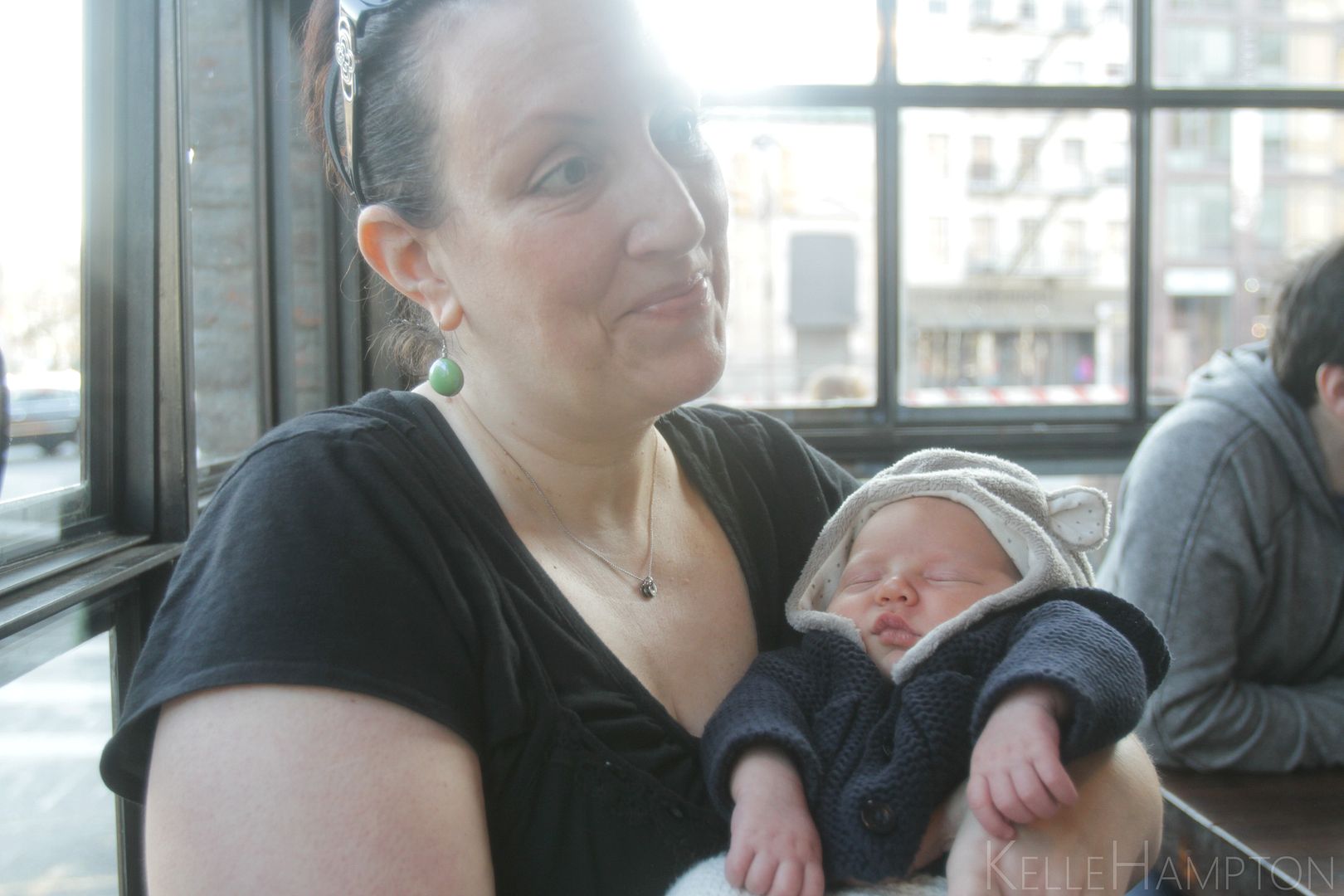 Sarah lost one of her twin boys some years ago when he was 15 months old. This mama has experienced the deepest grief, the hardest loss, and all I wanted to do was hug her and not let go. We sat and talked about life for a while until she stopped and pulled out something from her purse she wanted to pass on–some knit booties for Dash that used to belong to her James. They are so special–we are honored to be able to carry on his memory. This mama is a strong one, and she too is using her heartache and her love to share with other women, to connect, support and move forward.
The incredible energy of this city belongs to the people, and every time I return, I meet new faces, hear more stories, and come home inspired.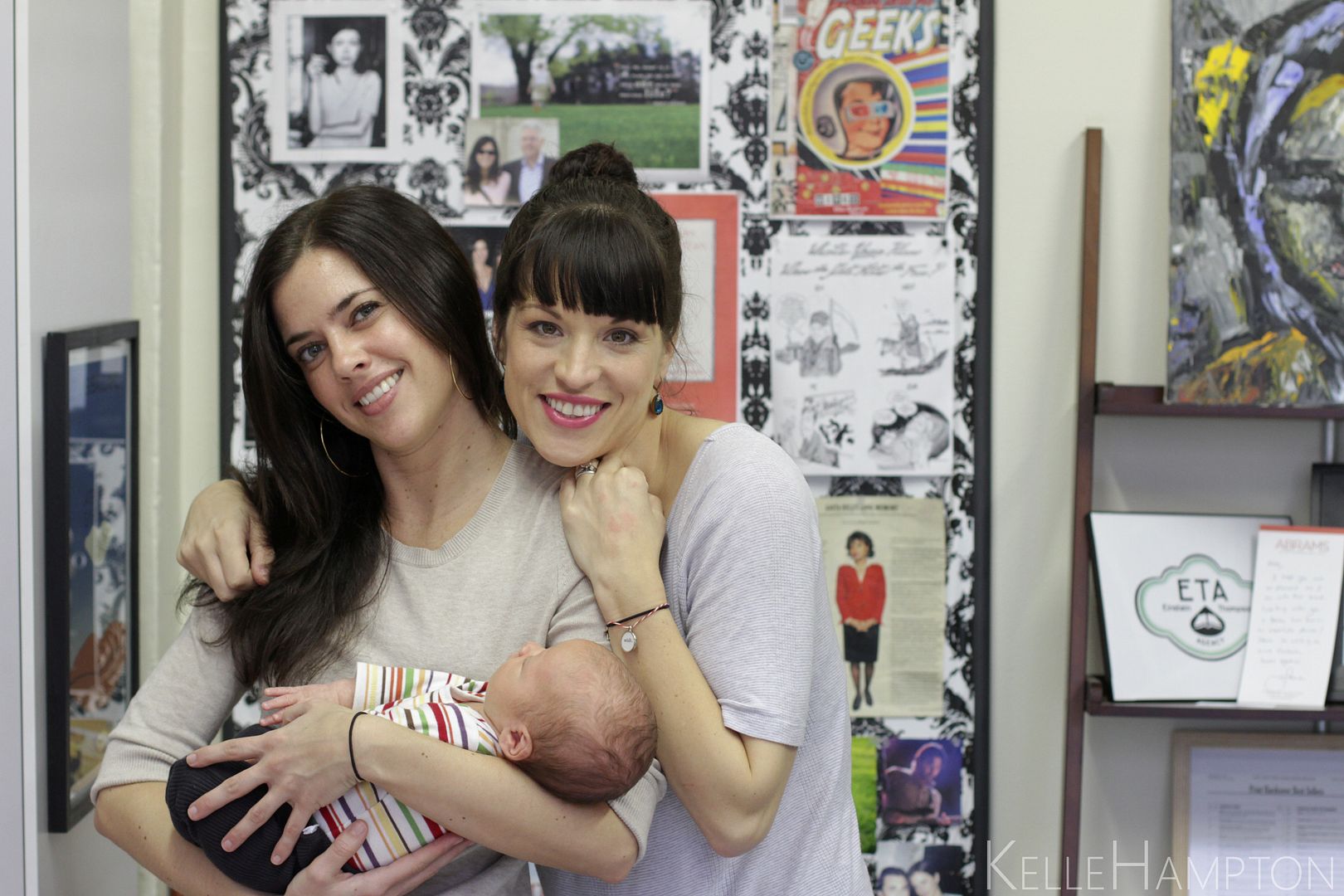 Meg Thompson–my agent and dear friend
C. Coming Home is Good
Brett texted me pictures of the girls every day, this one my favorite:
They're wearing their Canada shirts. And their "Hi Mom, We Miss You" faces.
Thankfully it's spring break this week, so all the pieces of our puzzle are present. That was a lot of P's. We have messes, a suitcase of laundry, work to attend to, cheap bagels but a family reunited. In city terms, we'll call that grafitti on a gorgeous church wall. It all exists together which makes it exactly what it should be…our life, our own little city. Minus one sexy cat.