Today's guest post is by Rebekah Lyons, author of Freefall to Fly: A Breathtaking Journey Toward a Life of Meaning. Rebekah has become another gift of this crazy little online world–a friend I met through another friend and, coincidentally, a mama to a son with Down syndrome.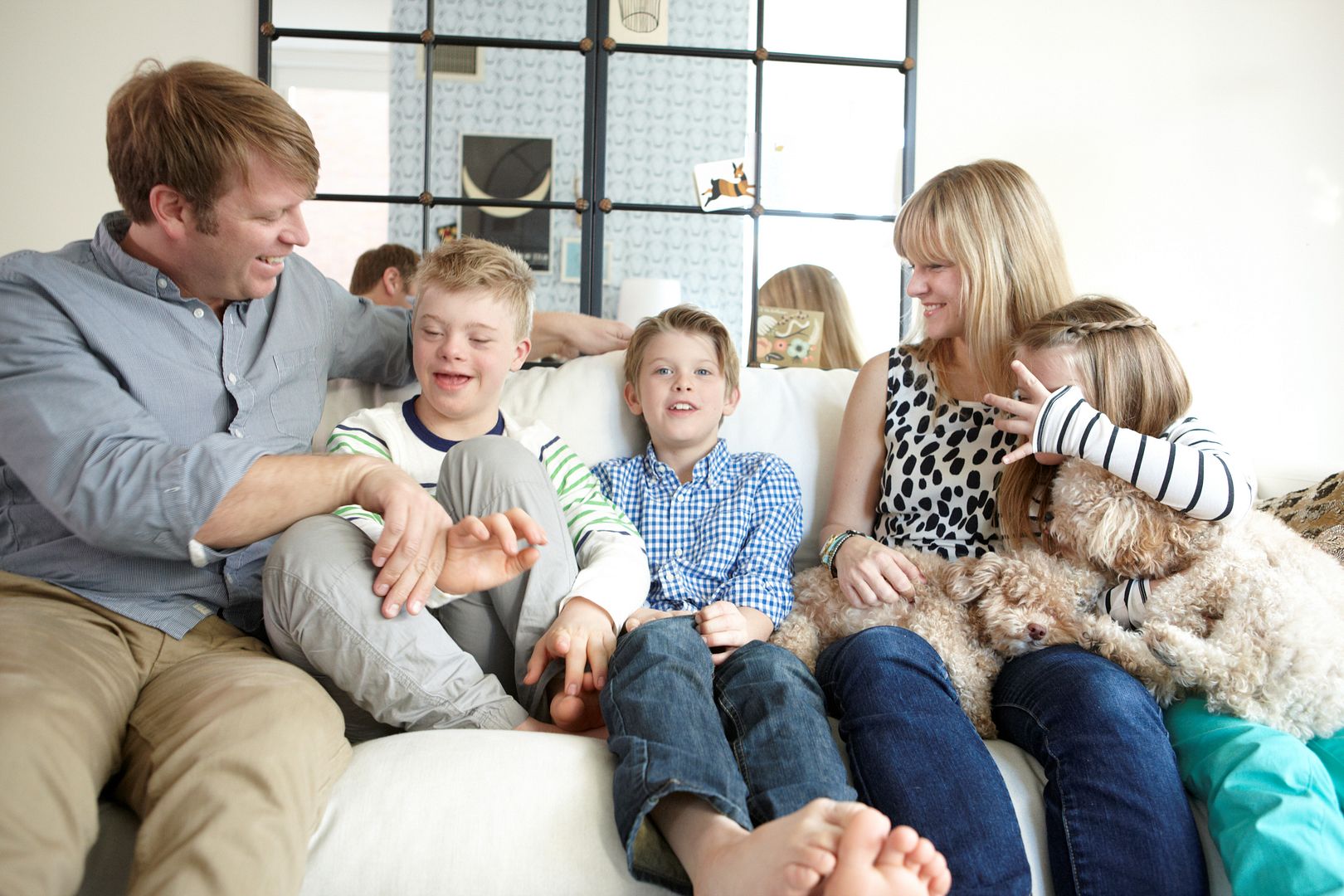 She lives in New York City with her husband and three children and writes openly of many of the challenges women are facing today. She serves alongside her husband, Gabe, as cofounder of QIdeas, an organization that helps leaders winsomely engage culture. Rebekah has been very honest about her struggles with depression and anxiety and, in her memoir, discusses how she has transformed her fears into freedom. I'm honored to have her poetic voice part of Enjoying the Small Things today.
Freefall
by Rebekah Lyons
Days unfold as we're knit in our mothers womb, til the moment we enter the world.
A world of wonder in our youth, our eyes feast with delight on the beauty in our midst.
We are free to dream. Big dreams.
As kids, we know our natural bent, and we live it. No questions asked. These birthright gifts flourish with each endeavor. Victory takes us higher. Our imagination is expanded. We are beautiful and life is celebrated. We are free.
Through the years, things change. We begin to see the world differently. People tell us we can't do things. It's not appropriate. We should be responsible. We must resist the urge to imagine, because dreams disappoint. People fail us, and leave. In our distress we take on the expectations of others. These wounds bury us in their wake, and we slowly forget who we truly are.
As we mature, we grow silent. We medicate. We numb. Because the pain is too much to mention, too much to bear. We toil and task through our days with just enough to survive.
But wait. By providence we stumble upon an expanse that points to the way we felt when we were young. It's hard to focus, but we recognize that glimmer in the distance, beckoning us to join.
So we JUMP.
Out of desperation, in an effort to save ourselves. To find life again. To thrive again. This leap is intoxicating. Dreams of grandeur fill our heads. As we plunge full speed into the depths of this new journey.
But wait, what is happening? We keep falling. Grasping for shoots to slow our descent, we suffer bumps and bruises along the way. Who will catch us? This breathtaking lure is leading to greater despair. It's not making us stronger, it's bruising us. We long to return to toiling responsibly far from the ledge. Where life was predictable and safe.
Could it be that this freefall was intended for our brokenness, for our surrender? We will never see a life that's vast and rich if we escape. We'll never see a life redeemed.
So we stay in the struggle. As long as it takes. We cry out for deliverance, for rescue. Finally, in a moment, we are caught. We're being carried. Our balled fists open as the sun peeks shyly around the clouds. We breathe as deep as the day we were born. Into a life more glorious that anything we could have ever imagined. Our search for meaning has led to surrender.
Hope is reborn. A peace not our own, but a product of something greater. We have only to soar and watch what springs forth. We delight as we put our rusty wings to use. Our gifts awaken to new heights. The view is breathtaking and glorious. And we are grateful to suffer this freefall, because for the very first time, we see redemption, beauty and grace.
This freefall has taught us how to fly.
******
Rebekah Lyons is the author of "Freefall to Fly: A Breathtaking Journey Toward a Life of Meaning." She writes on womanhood, purpose and mental health at RebekahLyons.com. Find her on Twitter/IG/FB @rebekahlyons.
Check out the three free gifts with her book purchase HERE.