Post Memorial Day, pre Independence Day and some brewing anticipation for summer, it seems appropriate to welcome back sponsor Tea Collection with some red, white and blue favorites. Perfectly festive for picnics, summer barbecues, parades, play dates or vacation road trips, these staples deliver that famous Tea comfort and quality and mix and match well with other closet favorites.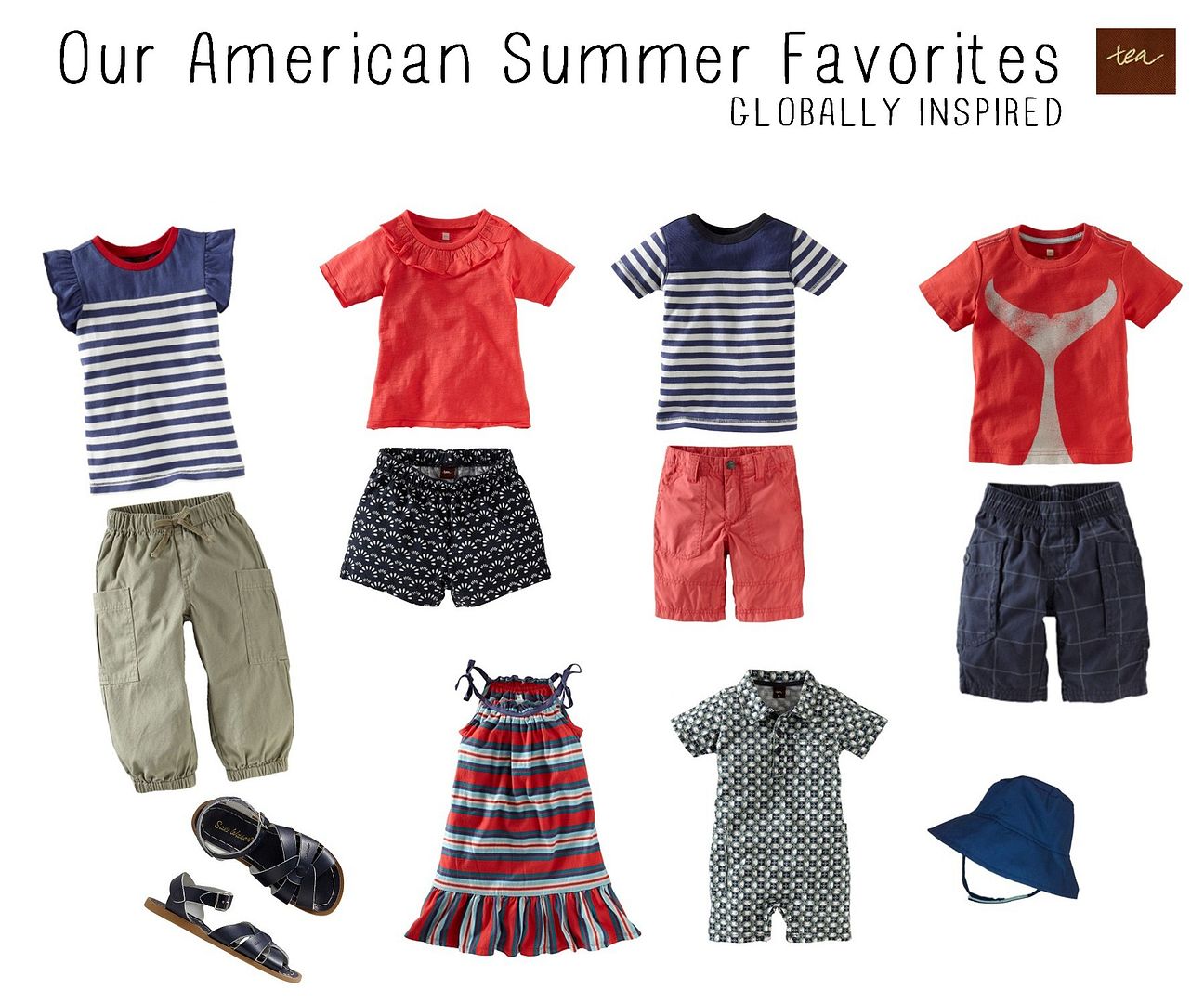 Top, from L to R: Coastal Stripe Flutter Tee, Gypsy Cargo Pants, Flower Petal Top, Umizi Play Shorts, Coastal Stripe Boy (or Girl) Tee, Sharp Sharp Beach Shorts, Red Whale Tee, Bafana Plaid Shorts
Bottom, from L to R: Navy Saltwaters, Venda Strappy Mini Dress, Nogazi Polo Baby Romper, Flap Bucket Hat
Tea Collection is known for their globally inspired designs (currently inspired by South Africa) as well as the comfort and quality of their kids clothing. And, in their words, "We explore. We discover. And we bring it home through modern designs that, in our fondest wishes, inspire children to embrace difference, dream big and live with a sense of adventure."
Can I get an Amen?
Welcome back, Tea Collection. Thank you for making summer look so good.
Now stock up on sparklers and light up the grill.