A post that always makes me feel very, very happy.
Enjoying…
Summer in our driveway.
It started late yesterday afternoon when I followed the kids outside to watch them do their summer thing. An hour later, there was a circle of beach chairs, a huddle of neighbors and the beginning of what turned out to be an all night summer celebration. Happy kids with dirty feet, bikes tipped over, sidewalk chalk scattered everywhere, and a "yes" for every request. Another popsicle? Yes. You want to get the hose out and wash your My Little Ponies? Yes. You want to sleep in your bathing suit? Absolutely. You want to stay up for as long as your eyes stay open? Knock yourself out.
Tadpole hunts.
After a tremendous amount of rain, we have our own backyard swamp right now, home to hundreds of tadpoles. We go on daily hunts, housing our amphibian friends in a small tank for a few hours before releasing them at night and starting over the next day.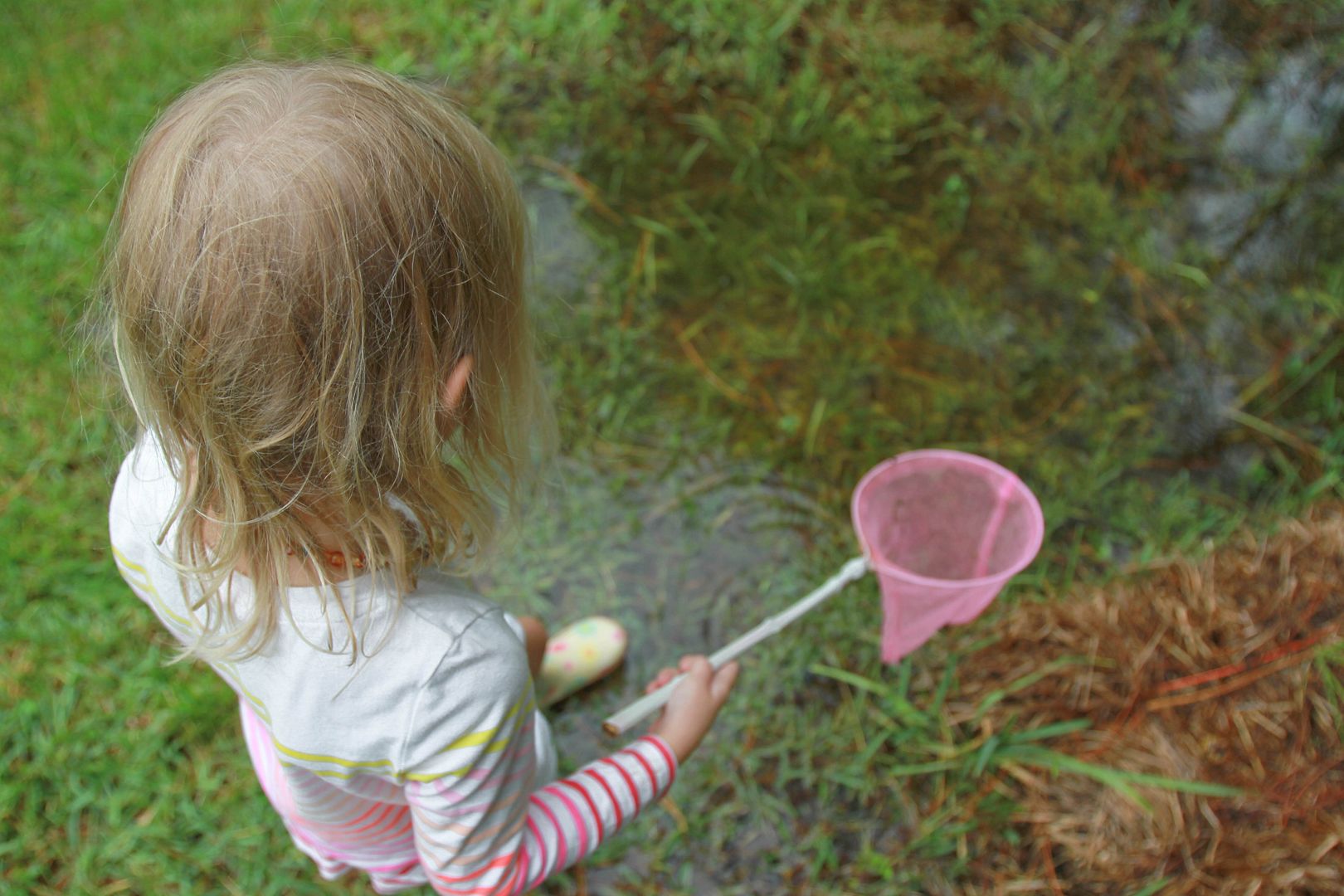 The best tadpole names have been repurposed each day–like Harabella and Clarey and Loveheart and Taddy. And then Brett named one Burp.
If you want to know anything about frog life cycles now, Lainey's your girl.
Walking Stick Friend.
Speaking of nature, we found a walking stick bug the other day and added him to the fairy garden.
I checked today, and he's still in the exact same spot holding the exact same position which means, I think, that he has actually transcended into the world of fairies.
Zoolander.
It has been brought to my attention that Dash does the Zoolander face quite well. Browsing pictures today, I found confirmation.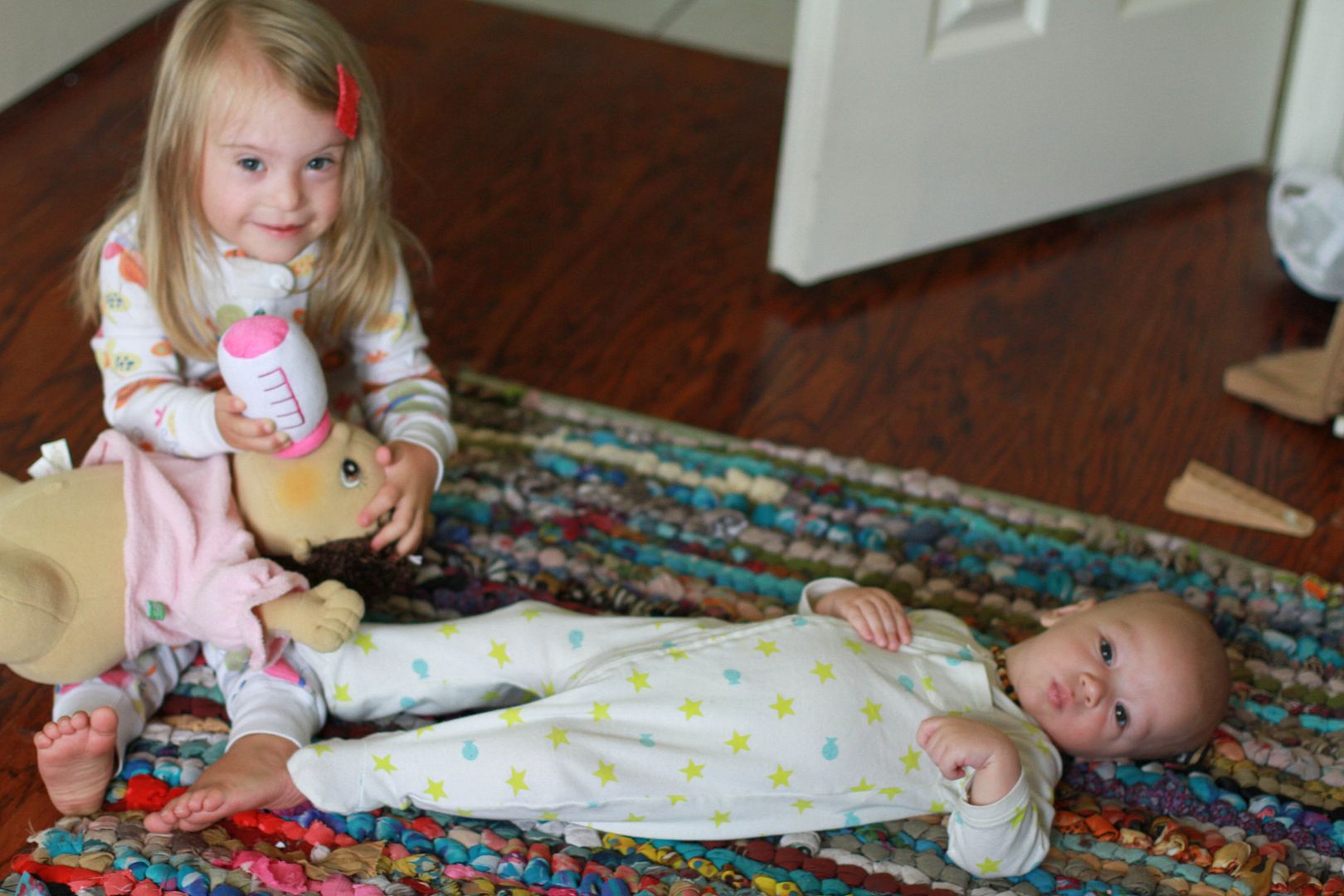 …and then there's….
Walking through the hallway and stumbling upon this scene.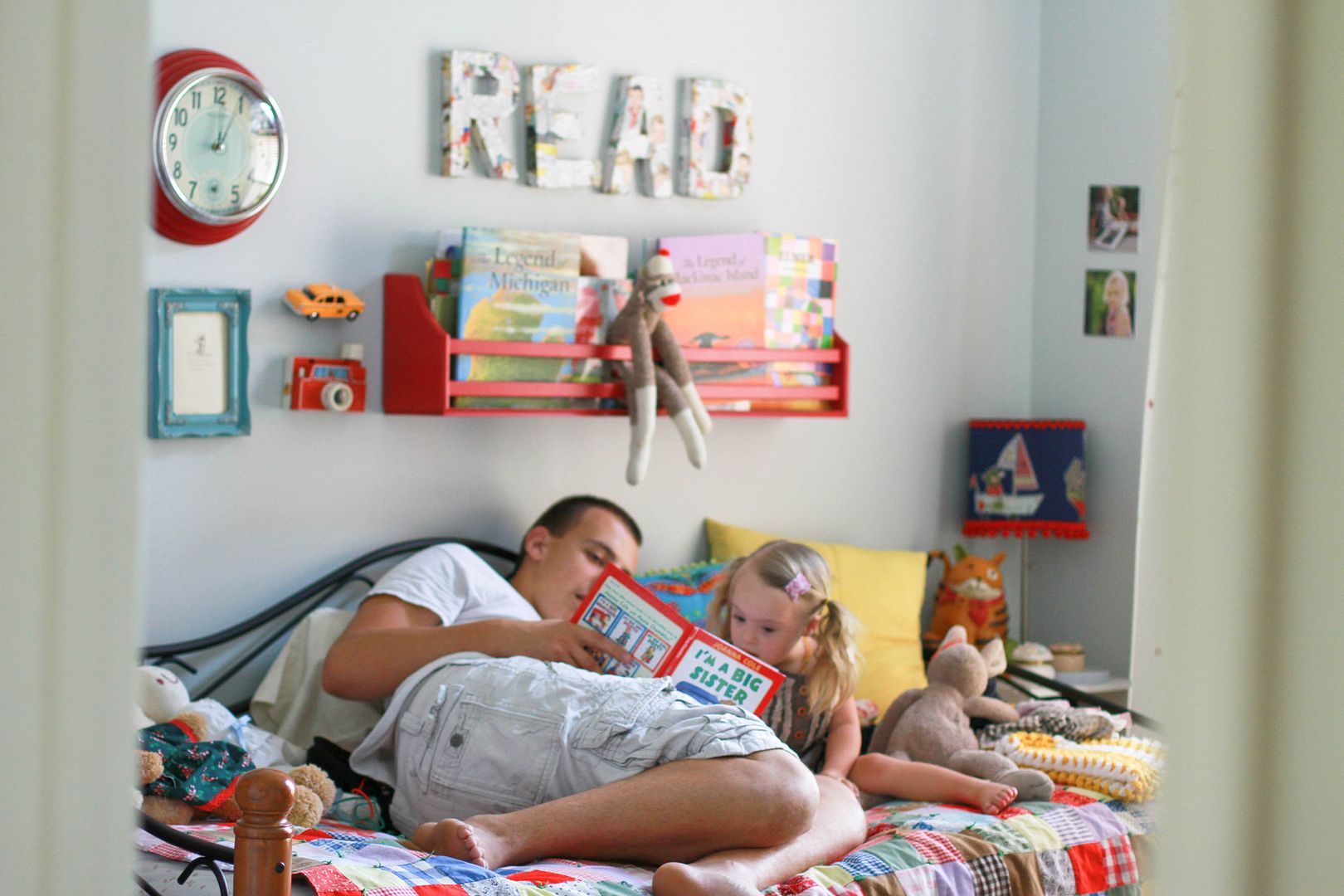 and Popsicles for Babies.
They're sugar free. And also they're rubber.
…and smiling every time I pick This Glass to Drink From.
…evidence for the fact that souvenirs from special places–be it a shot glass or a tiny spoon or even one of those awful My Grandma Went to Vegas and All She Bought Me Was This Lousy T-Shirt shirts–will make you smile later. Okay, skip the t-shirt. Find a rock shop. But bring something home from every trip so that you can hold a memory in your hand. Today when I was drinking my water, I was standing barefoot at Mission Point on Mackinac Island, watching my girls throw rocks in front of those pretty yellow flowers.
There's the fact that My Living Room Looks Like This.
Every single day this summer. Actually, this is a really good day.
And This.
Sometimes when I'm holding him and all baby talkin' and lost in his super power trance, Brett will ask me, "so what do you think? A son, huh? And you never saw yourself with a boy." And all I can do is smile all goofy and say something that doesn't make any sense at all. But it means something like "I know. It's crazy. I love him so much."
And finally,
Babies in Towels.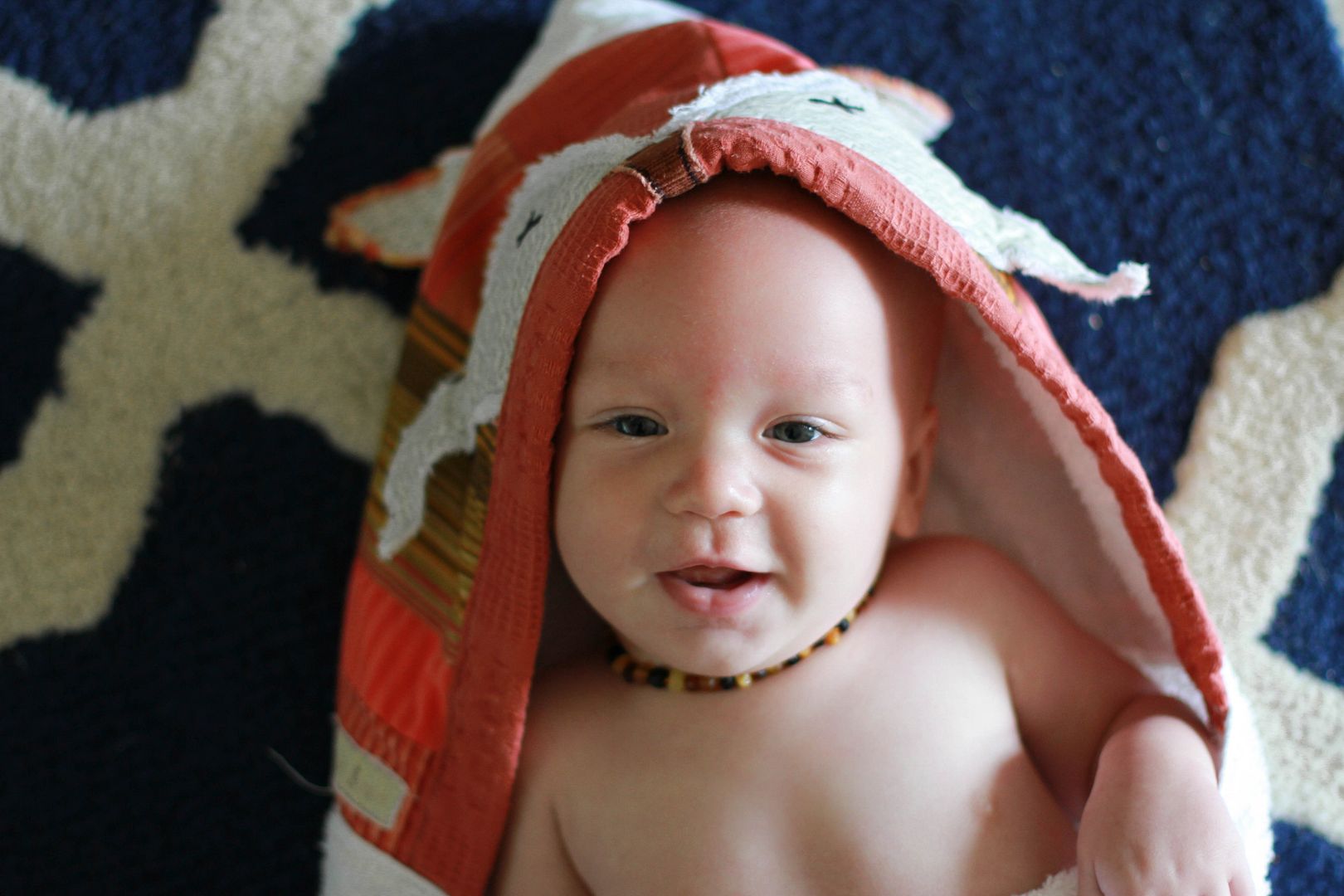 Specifically this foxy little towel because it was made by my ubertalented friend. And I keep meaning to mention her talents because they need to be shared. On the three pegs in our bathroom hang three special quilted towels, one handmade for each of our kids. And they always make me smile.
If you feel inclined to share in the comments, do tell what you're enjoying for the following…
What I'm listening to: Keep Your Heart Young and Rjd2 and Johnny Cash overload lately
What I'm reading: The Perks of Being a Wildflower, Momma Love (book of exquisite photojournalism and stories that landed in my mailbox yesterday) and Peter Rabbit's Giant Storybook for the kids
Something I splurged on: new L'oved Baby sleepers for Dash
Something that was free: hot tea in a friend's kitchen yesterday
Something I'm looking forward to: sunset plans this weekend