I've learned a lot of things since becoming a parent, but one little nugget that unfortunately continues to rise to the surface the deeper I go is this: I used to be a little bit of a judgey asshole pre-kids.
I'll never be that mom. The one whose kid is throwing a fit in the grocery cart, the one who hands over an iPad at a restaurant, the one who forgets to sign the reading folder, and God forbid, definitely not the one who hooks her child to a–wait for it…toddler leash. 
I admit I hate them–those harness things you buy to keep kids close. I've always been more of a stroller girl. Or a baby carrier mama. The leashes always seemed so–I don't know, animalish.  Not my style.
Pause for side story. In the climbiest of Dash's climbing days last year, I was looking for a door gate tall enough to keep him from climbing over it so I could at least contain him to a room while I showered. "I bet a pet gate would be tall enough," I mentioned to my mother-in-law. She got very quiet and then finally spoke up, "Don't you think that's a little–I don't know–inhumane? I mean, I know we have to keep him safe, but I think a cage is going too far."
"A WHAT?" I asked.
"A pet crate, right?"
"OH MY GOD, COLLEEN! NO! I SAID GATE! A DOOR GATE!"
A good laugh for both of us.
My God-no-not-a-leash mentality was well before my adventurous boy who loves to have two feet on the ground–running, darting, dashing–came along. And before we planned a trip to include hiking near the edge of steep bluffs. So a few weeks ago, simply in attempt to explore my safety options for our hike, I typed, cringing, into the search bar: toddler leash.
Pleasantly surprised, I found adorable critter backpacks–bees and owls and funny little frogs–discretely including a small hook at the bottom and–let's just call it a removable tail–that, if you so choose, could clip on and hold from an arm's length.
I bought the bee one and immediately texted my sister to confess: Oh my God I just bought a toddler leash. 
Her reply: …."you didn't." Yes, yes, I did.
We used it this week–just for the hike–and it was perfect. Dash freely explored and climbed the mountains close by my side, and my heart rate maintained a steady calm rate. Win/Win. We just added one rule: You take a picture of the leash, you die.
I still don't love the harness. But I love my boy and sometimes figuring out what works doesn't always fit inside the box of what we thought we knew. We unclipped the tail and got a cute backpack out of it…it's a keeper.
And more mountain adventures in Helen, Georgia:
Anna Ruby Falls was breathtaking, a cool damp uphill hike through the forest with a prize view at the end.
Road Trip Rules: Stop at look-outs. Bring backpacks with tails.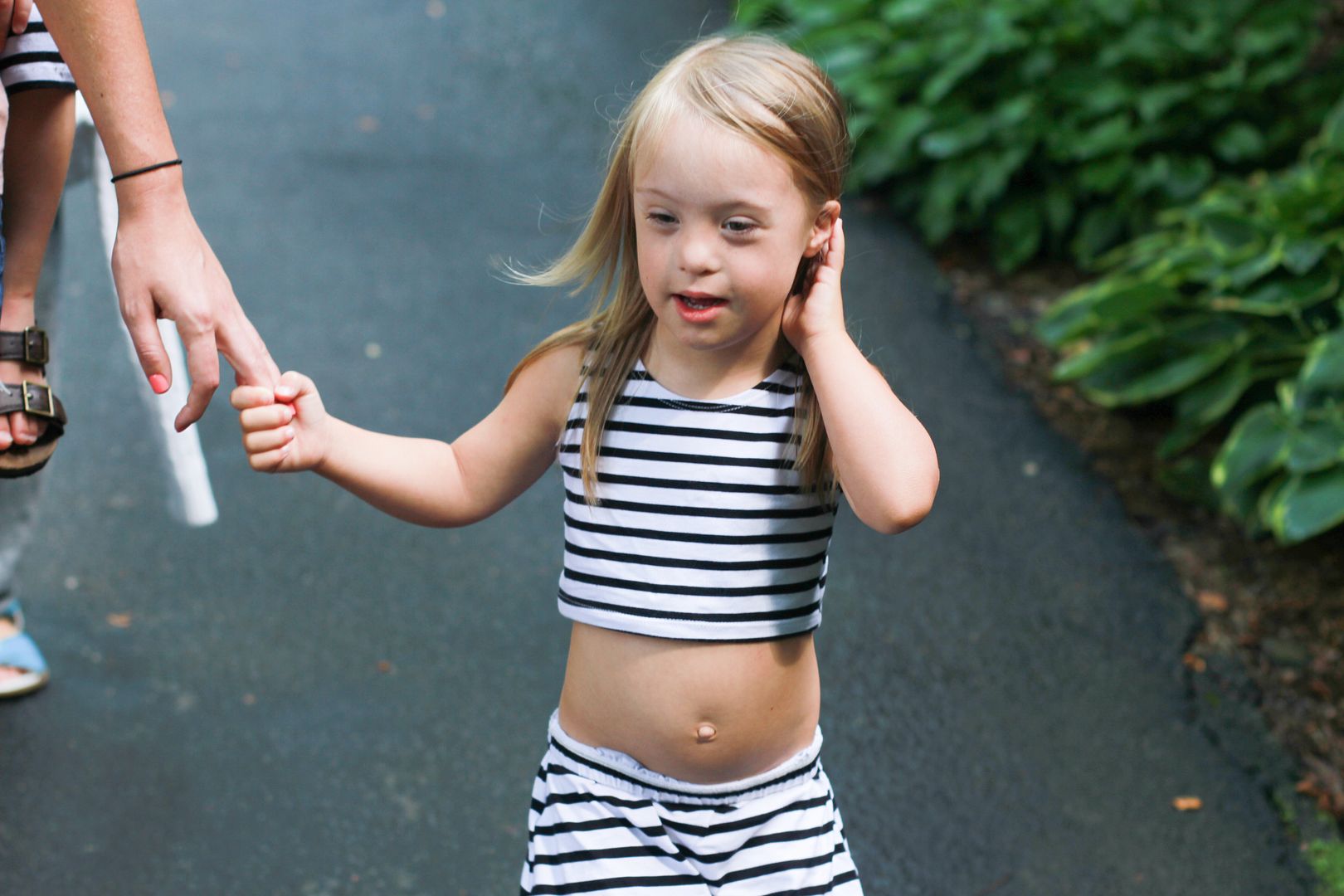 A scenic stop along the Ocoee River:
Grocery Store (this Barbie's name) gets an outdoor shower.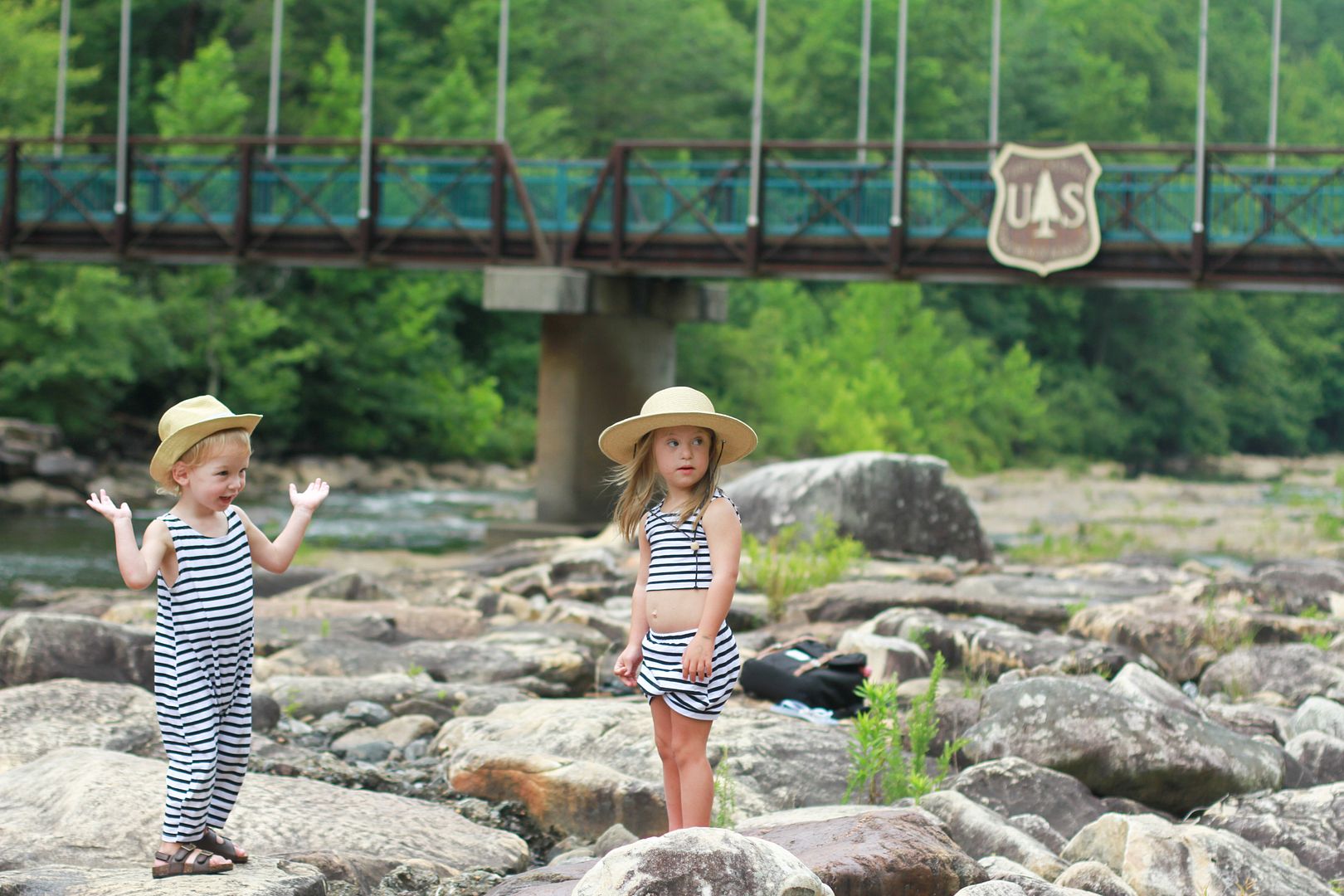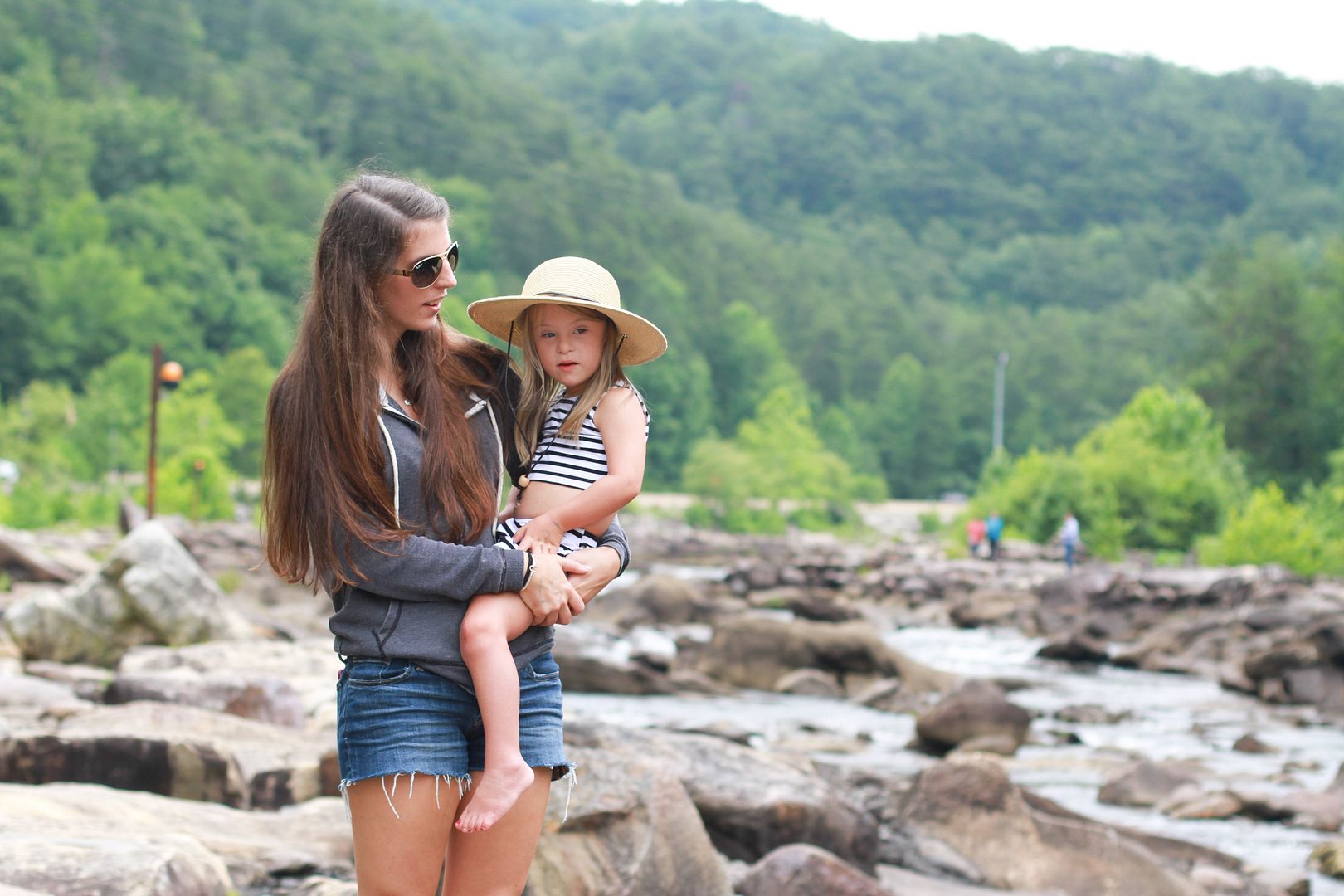 And always a favorite stop on this trip, downtown Chattanooga:
(Facetiming Daddy from the fountains)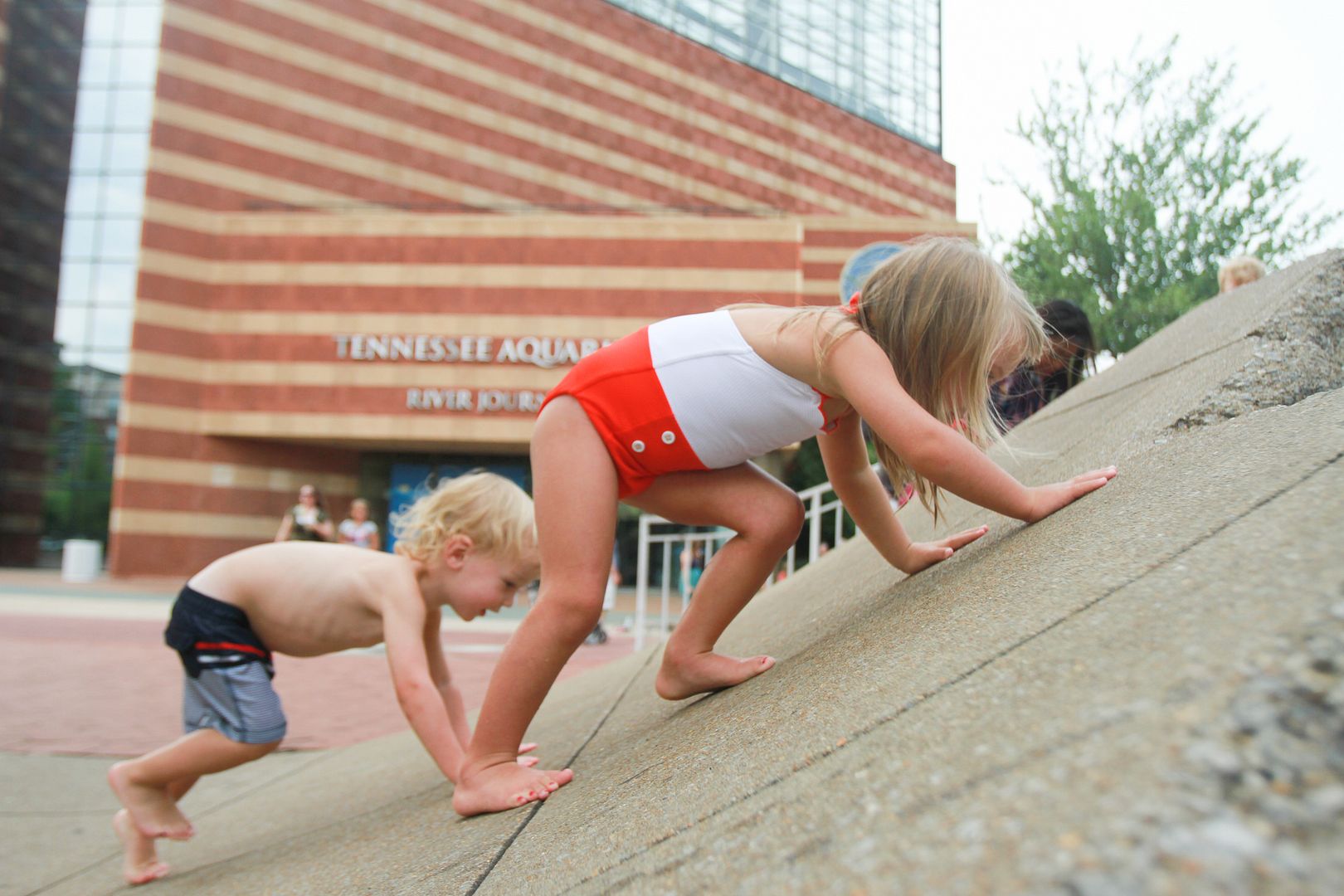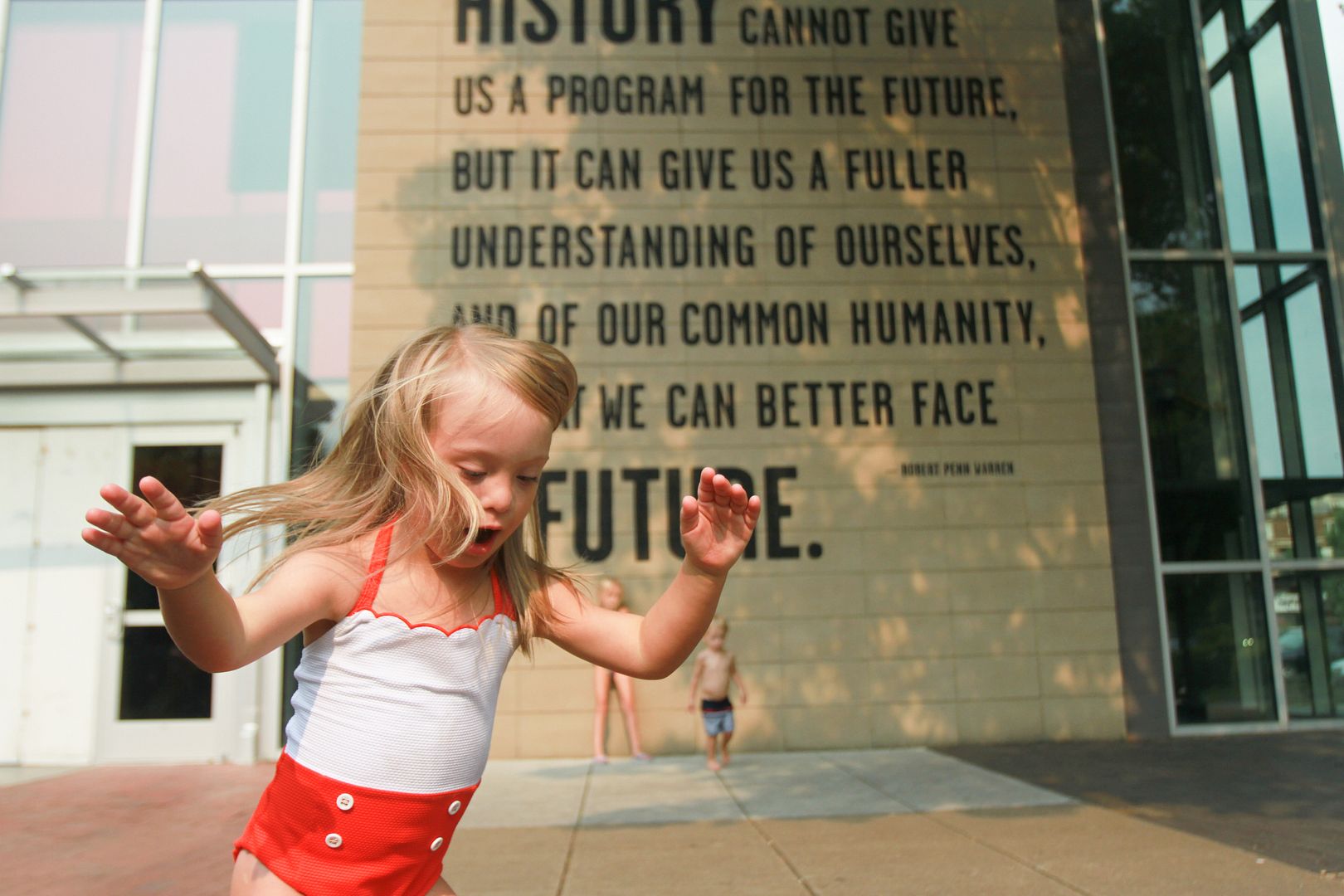 Amen, amen.
…and we just crossed the Michigan state line as I'm finishing typing this. Honk honk honk honk.