Hellooooo! I'm back from my blog break which included this scene:
And this one:
And this one:
Claire Bidwell Smith and I hosted our second Spark Retreat which, since I'm typing this waiting for a clay face mask to set in, I'll translate in beauty terms. At our retreats, we slough our stuff–emotionally exfoliate, if you will, through writing. And then we deep condition the parts of us that don't always get a lot of attention–through connecting with other women and eating really nourishing food and yoga and meditation and lots of "me toos." The result is everyone leaves with the reserves filled up–takes them home to their families and their jobs and most important, themselves. (We had a spot open up for our November 5-8 retreat. Email sparkretreats@gmail.com if you're interested!)
Another result? I'm eating jicama sticks and drinking coconut water right now, deciding on how I'm going to mix the bean sprouts with the bok choy for dinner tonight. That is because our retreat chef not only cooked us the most wonderful meals but inspired us all with his passion for food and health and taking good care of ourselves. I love braiding new inspiration and things I learn into what already works for us which means I'll still indulge in pizza and I will not feel awful when I reach for a box of macaroni. But I will aim for the good stuff, and I'll have fun doing it.
Feels good to be home.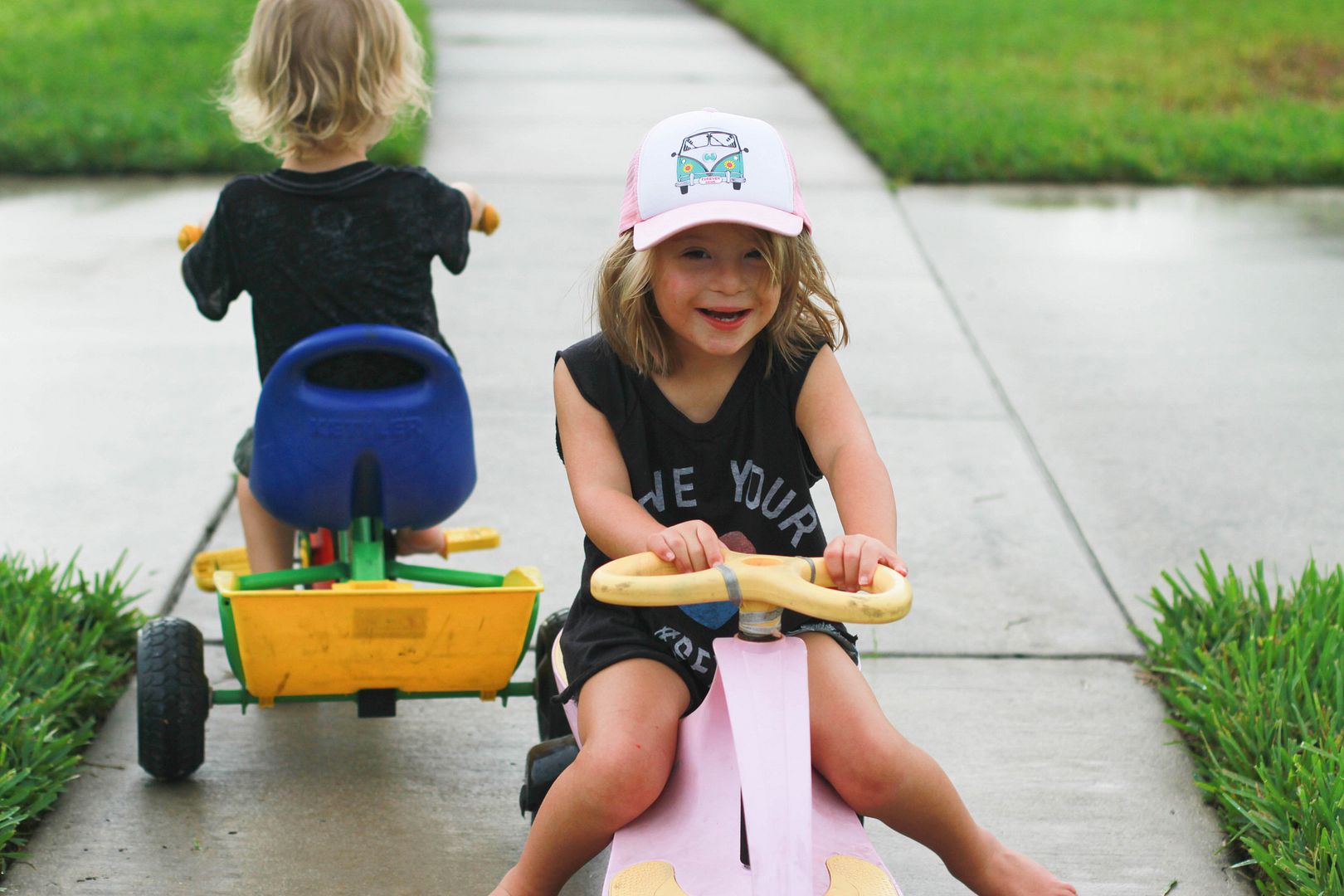 Also, tomorrow starts Down Syndrome Awareness Month, and we have a fun way for you to learn more about the hopes of families and opportunities for people with Down syndrome. While post secondary education is one path of many, it can be a powerful tool in bridging the gap between graduating high school and creating a fulfilling life in adulthood for people with Down syndrome. And, it's a dream many parents assume they have to give up when they are given a diagnosis for their child. We want families to visualize the future they want, and to let those dreams guide their journey. Beginning tomorrow on Ruby's Rainbow Facebook and Instagram accounts, you can follow the adventures of Ruby and Nella as they head to college. Candid on-campus moments, hilarious captions and fun facts about some of the amazing educational programs currently available to students with intellectual disabilities will be shared as well as perspective from other students, parents and volunteers.
These two have big dreams.
Follow them this month through #rubyandnellagotocollege hashtag.
And now I have no idea what to do with my bok choy. I have some Googling to do.
Happy day.