The mail got delivered right to our door yesterday. It happens when there's too much stuff to fit in the mailbox, or when there's a package; so I knew when I heard the rumble of the mail truck in the driveway what it must mean. There's a box! And there's only one thing "There's a box!" means when we're three weeks deep into October. Okay, it could mean another book from Amazon, but not today.
Our leaves came–a box marking an eight year tradition now, a box filled with the colors and scents and textures of Michigan in the fall. I know these colors and textures well. I've memorized the vein configuration of a maple leaf, the rounded outline of an oak, the subtle serrated edge of an aspen. I draw them with sidewalk chalk in my driveway every fall, licking my finger and rubbing it into red chalk to blend bleed patterns into the yellow leaves.
My cousin sends me this box every year. She's streamlined the process now for the most efficient delivery of the very best leaves, figuring out how to fit more leaves in a smaller box, when to find the best colors and how to preserve them so they arrive unchanged. She drives all over Houghton Lake, hand-picking the most vivid colors, texting me pictures along the way, and then vacuum-packs and seals them for delivery.
They couldn't have come on a better day. Rotavirus has taken its toll on our home–its current victim, Lainey; and I've been feeling a bit overwhelmed with little to give. I escaped for a little writing last night and had to laugh when I opened my laptop to find it was dead, looked at my phone to see 1% battery left and climbed in the car to an "empty tank" light.
So I read–input instead of output. Another chapter in Sally Mann's Hold Still and then a return to my favorite, Writing Down the Bones, where I flipped through to find the highlighted passages and read them again. They went down like warm cider.
These leaves though? The kids look forward to them every year, and there are eight years of pictures to show how much they enjoy them.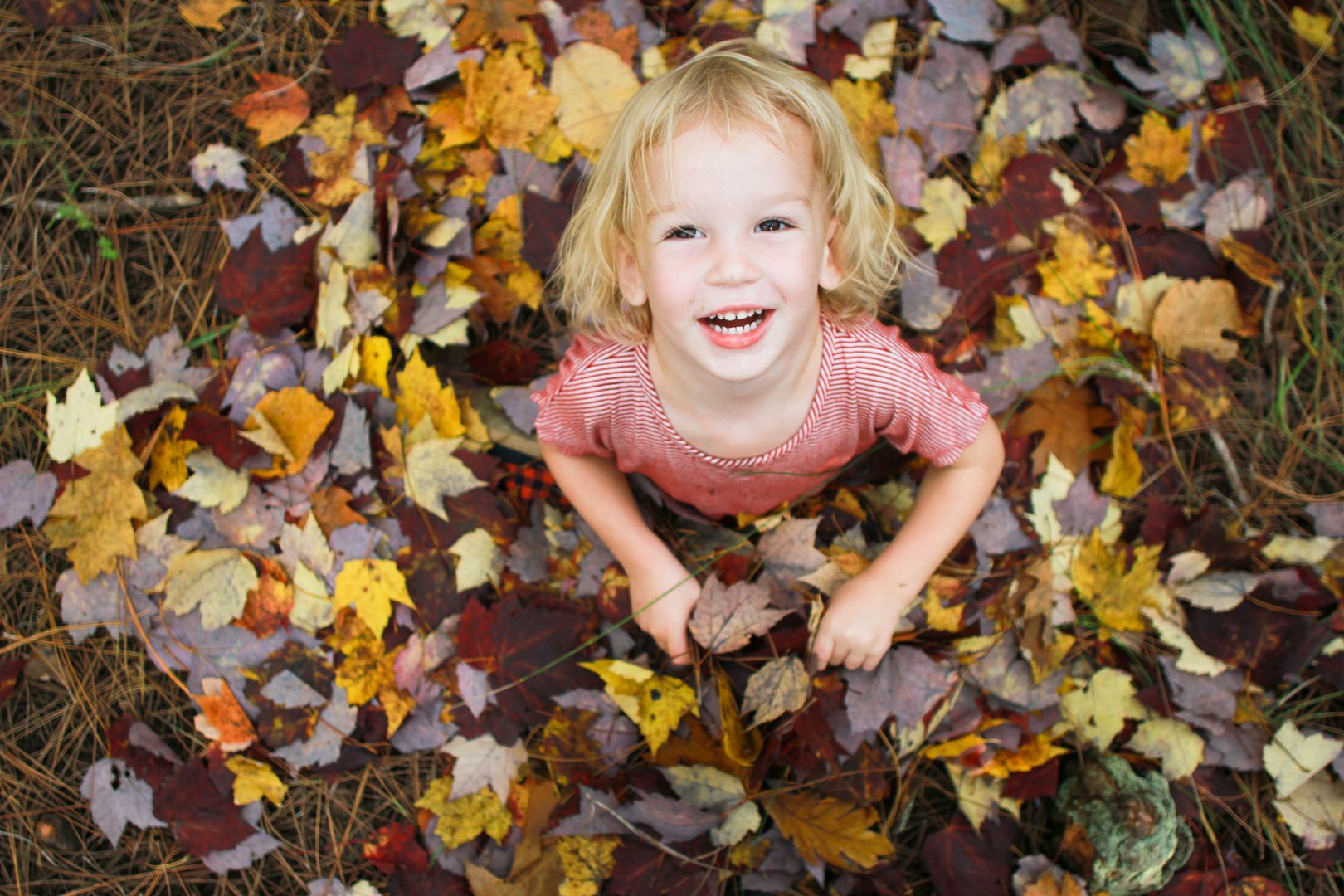 Nobody enjoys them more than me, though.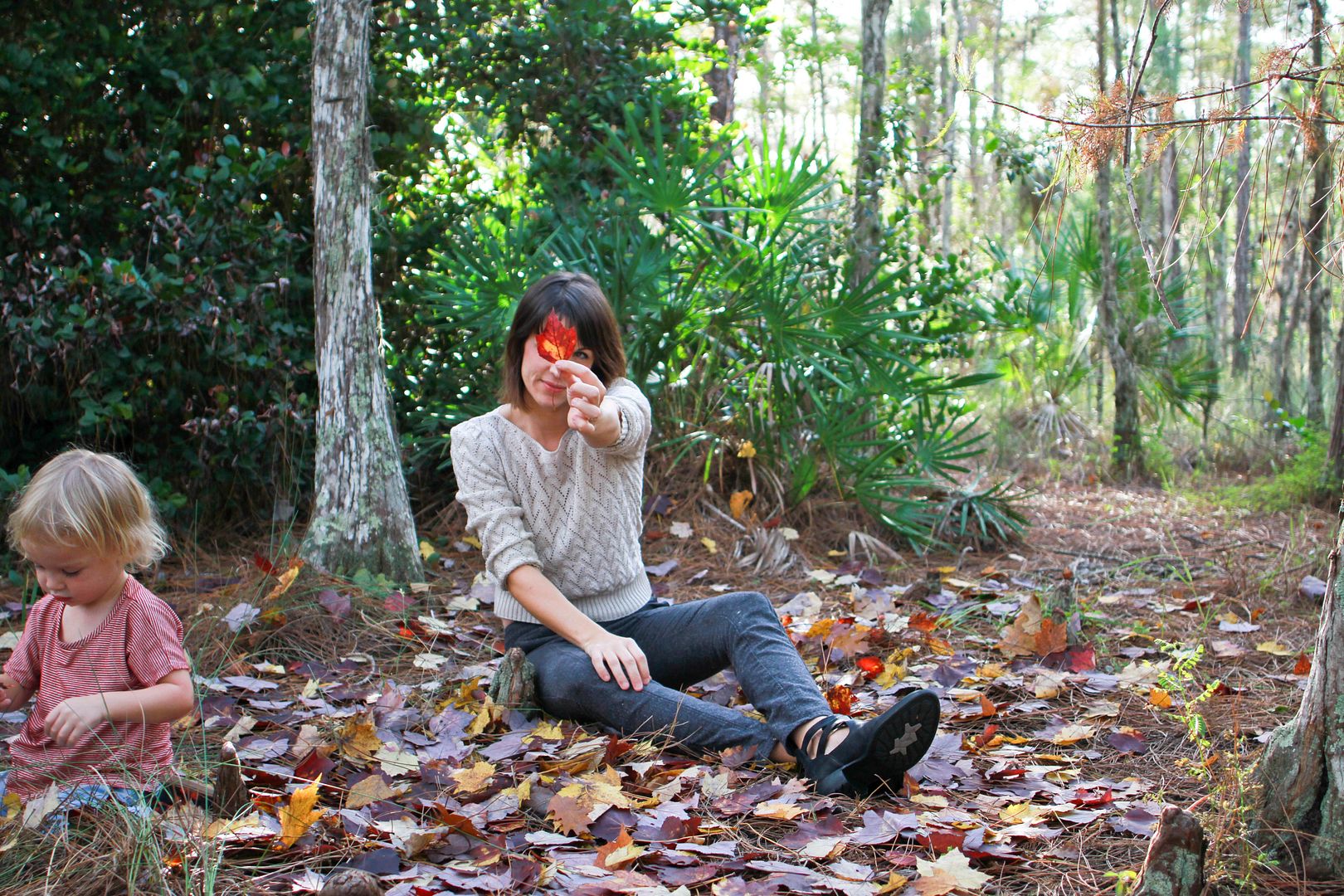 (We saved some for Lainey for when she feels better–although they might be brown and dry by then, poor baby.)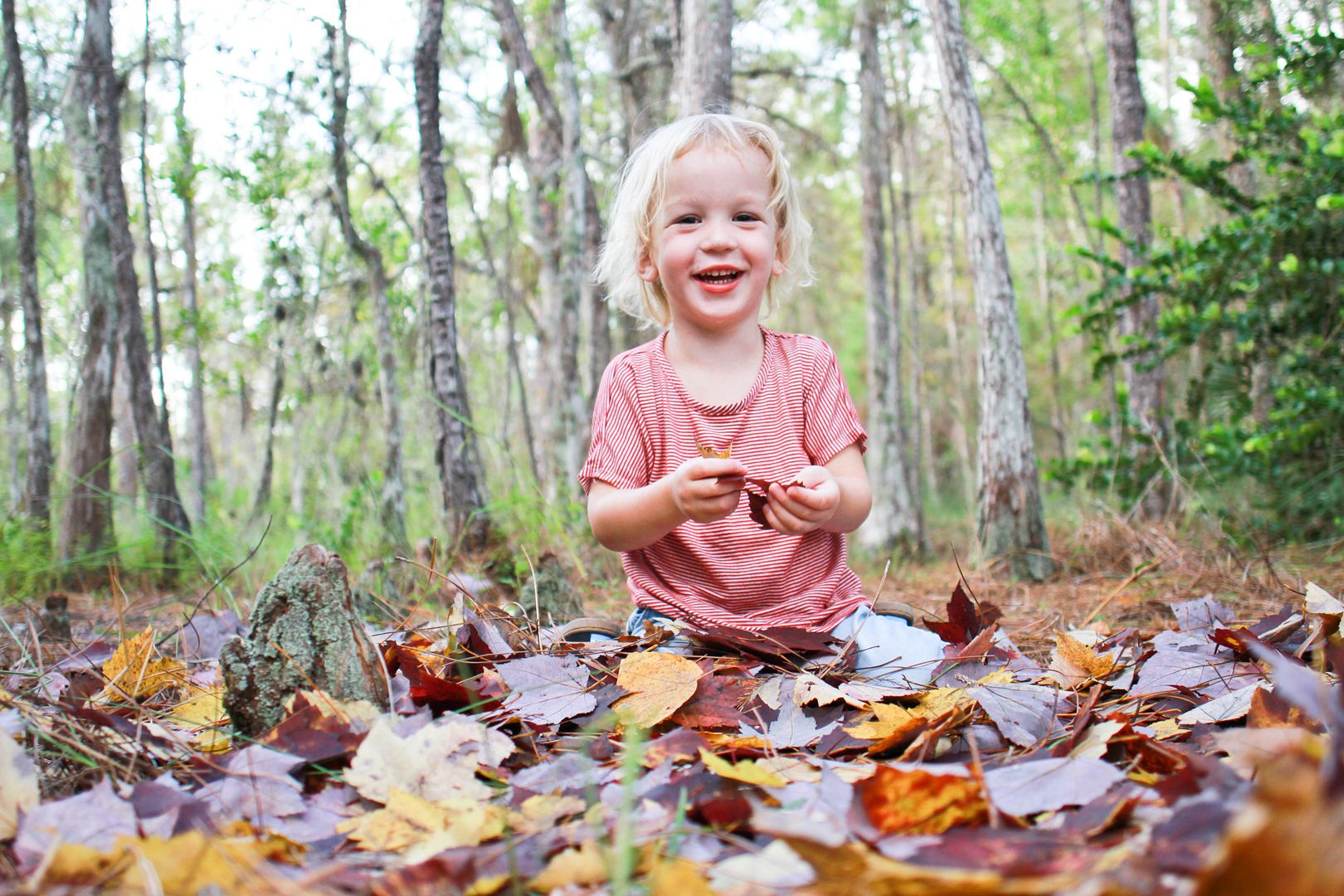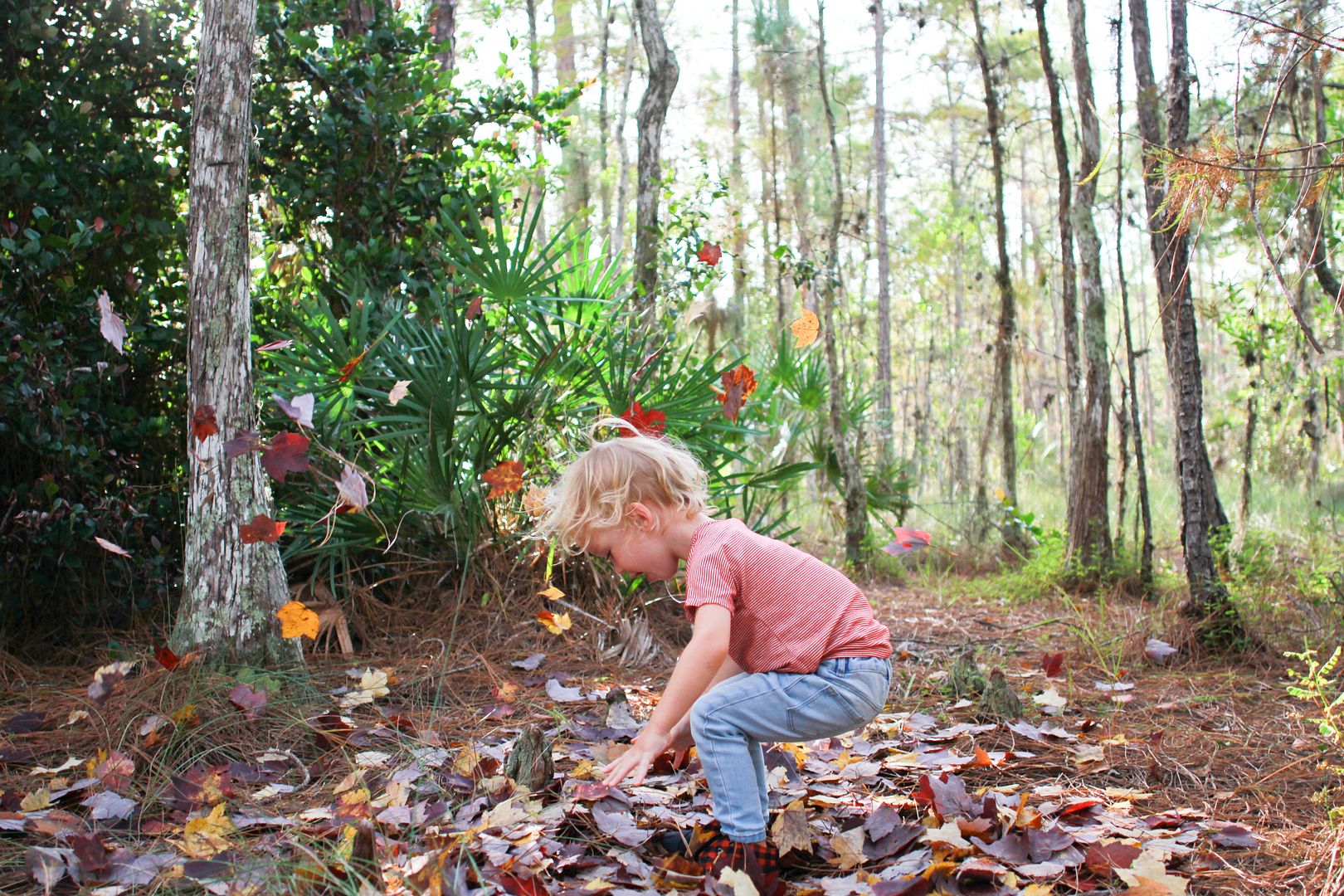 It's a new day. I filled my gas tank last night, charged my phone, plugged in my laptop. Chicken soup simmers from the stove, and from the back window, if I look hard, I can see a flattened pile of leaves in the woods, a little duller now but still–a reminder of home and the fact that when our reserves are low, they'll always be replenished. Filled by a text from a friend, a highlighted passage in a tattered old book, a smile, a hot cider topped with whipped cream and cinnamon, a new song recommendation, a sunset, a sunrise, a box placed at your doorstep from a mail carrier who pulls right up in your driveway, a crimson-tipped oak, a gold speckled maple. I know these colors and textures well.
Our box-'o-leaves tradition preserved: 2008, 2009, 2010, 2011, 2012, 2013, 2014.