The Christmas decorations came out of the attic. I repeat, the Christmas decorations came out of the attic.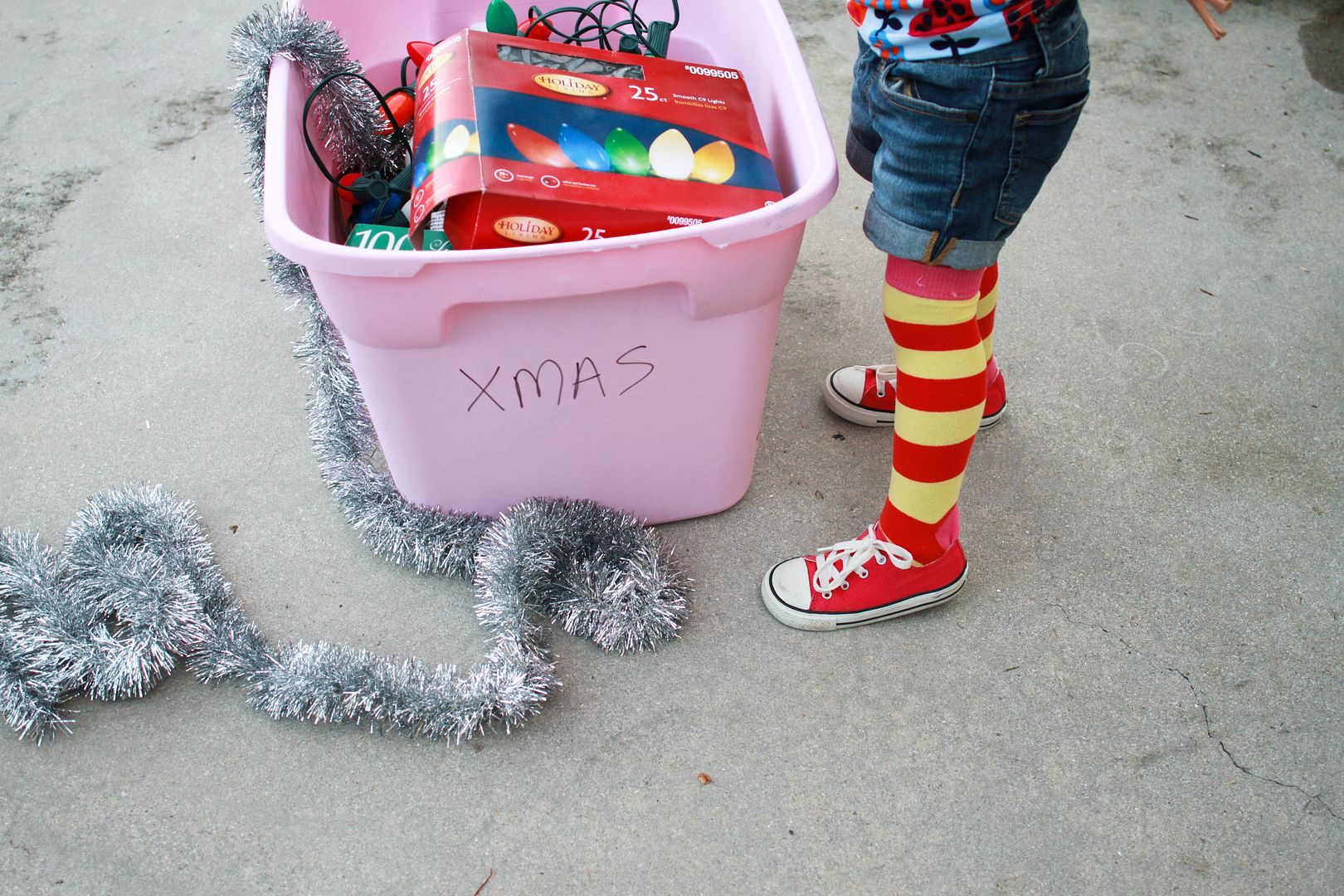 …and then a little cold front came sweeping through this morning–still a far cry from the gorgeous snow scenes being texted from our family in the north, but still. Happy, happy. I love everything about this time of year and I can't help but feel like a kid, excited for all of it. This week we are burrowed in, making and baking, decorating and planning. One of my favorite things about Thanksgiving dinner is setting the table. I love to make it as special as possible and enjoy planning all the little details–the tablecloth, the napkins, candles, flowers–anything that will help set the tone for a cozy, magical setting. One of the special table details we use for holidays is place cards–an extra little touch and Lainey's favorite thing to help with.
We've done everything from pinecone turkeys and painted rocks to simple sprigs of fir tied with ribbon. This year, I wanted to do something kid-friendly and had the idea for mini Thanksgiving pies made out of cupcake liners. I'm in love with how they turned out, and they were super easy to make.
Are you a cherry, pumpkin or apple pie lover? I'm cherry all the way.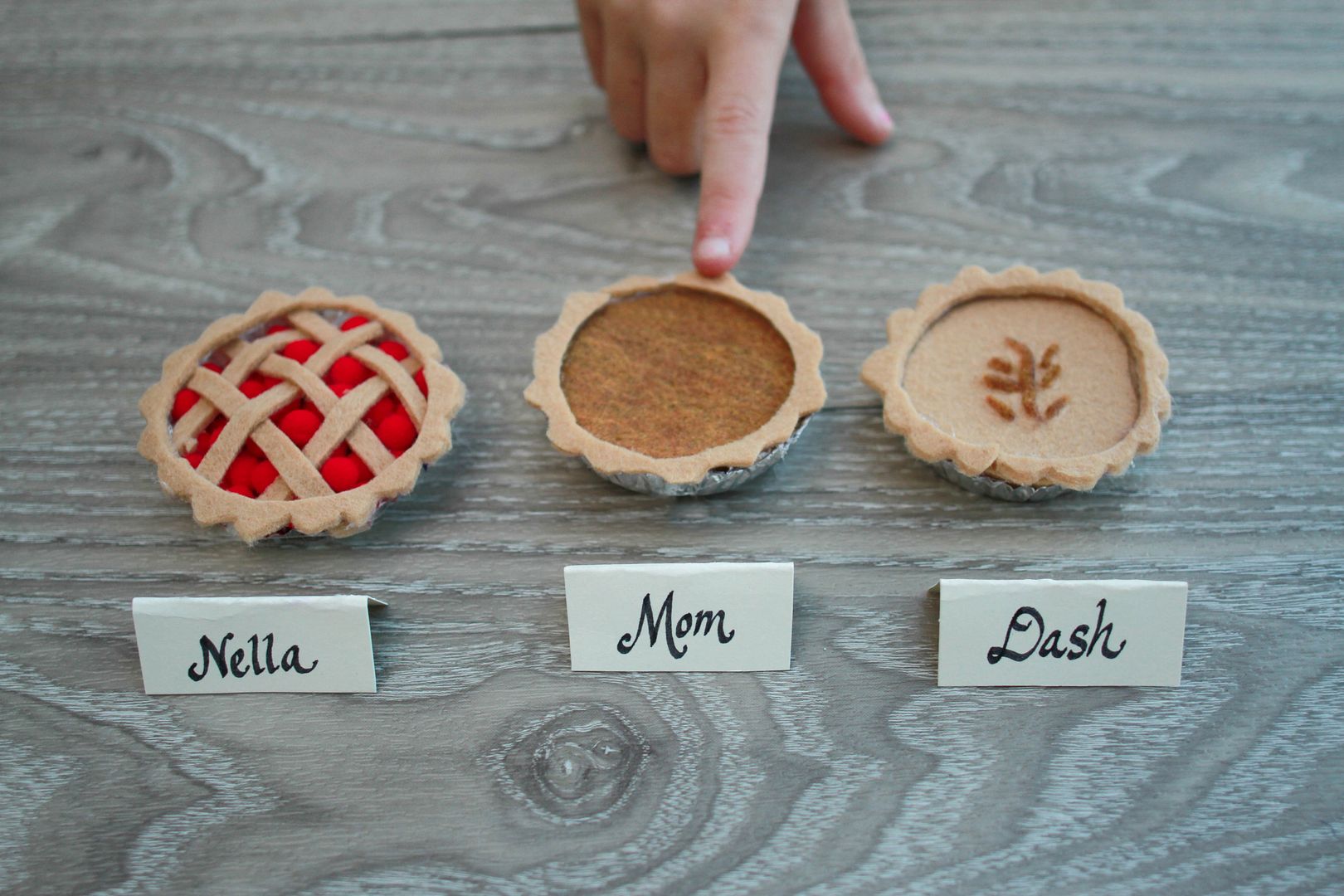 Thanksgiving Pie Place Holders
To make, you'll need:
Silver cupcake liners
Light tan and dark tan felt 
Small red pom poms
Hot glue gun

Cut your cupcake liners down so that they are the height of a mini pie dish.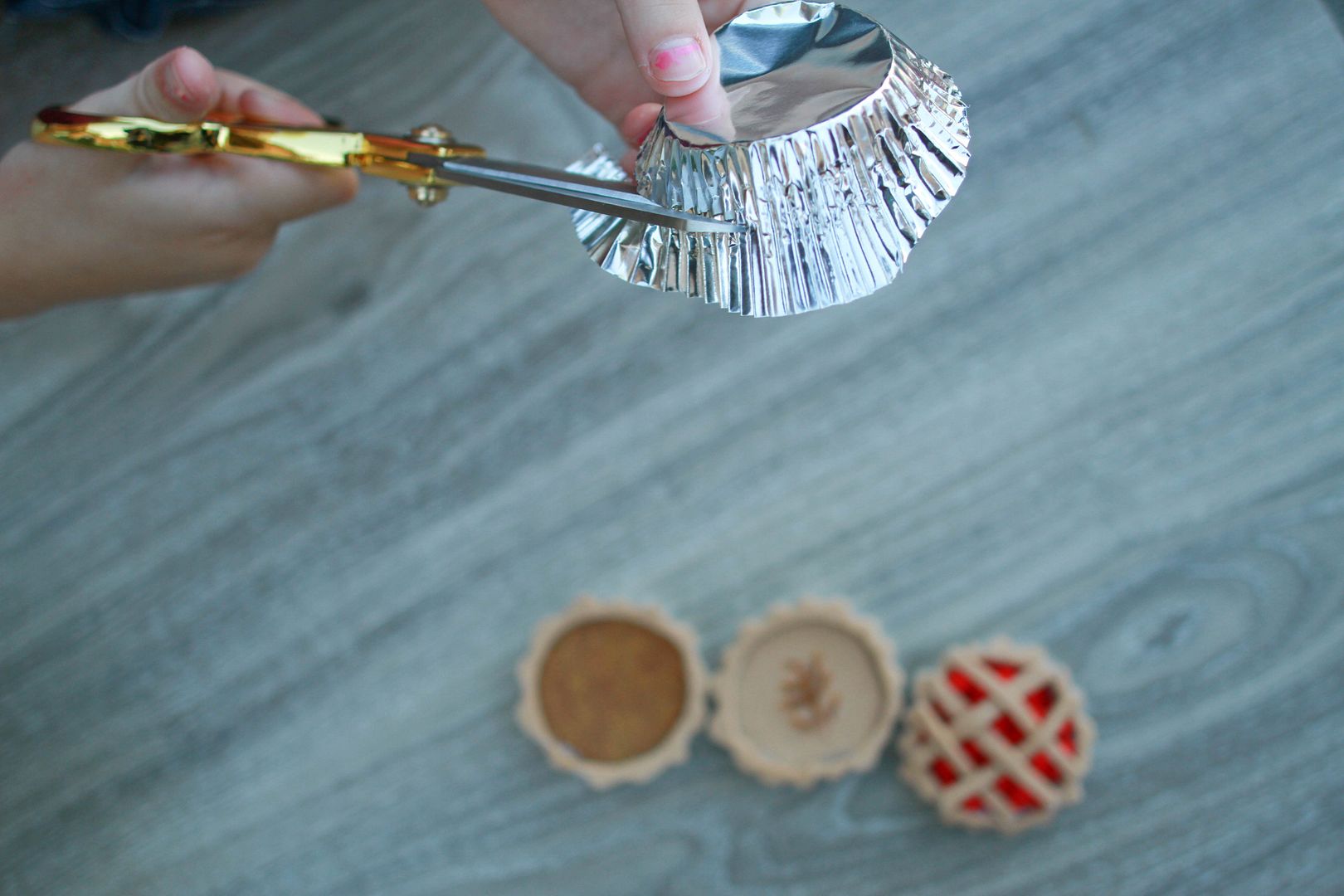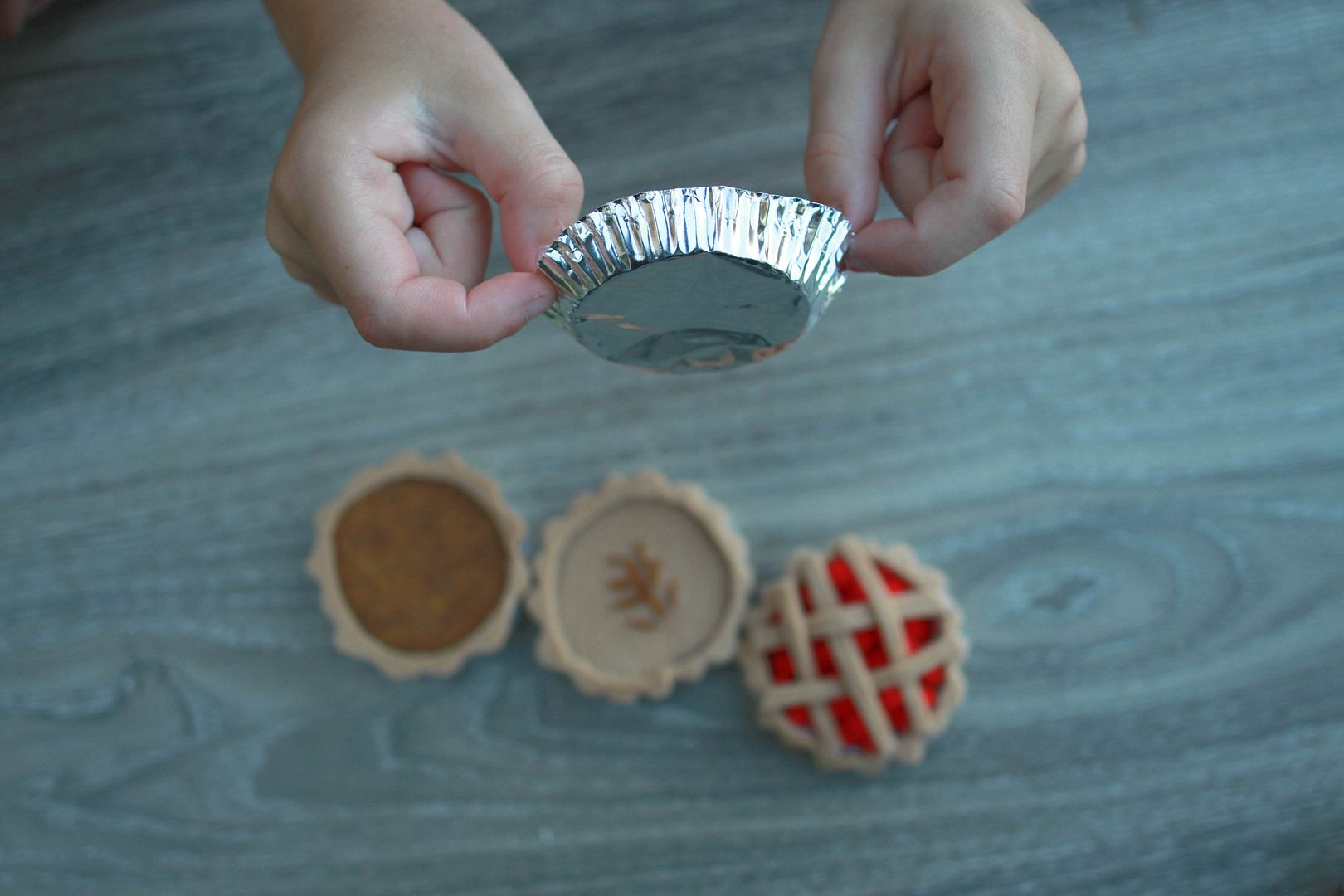 Trace a circle the diameter of the cupcake "pie pan" (roughly, doesn't have to be perfect) on the lighter tan felt, but don't cut it yet. You need to add a pie flute.
Add a scalloped edge around the circle. I cut one without tracing it as I cut my circle out, but if kids are doing the cutting, they probably need to draw the fluted edge first (the permanent marker might show even when you flip the crust, so you might want to use a less obvious marker than the one we used).
Cut the crust out and flip over so that no marker shows.
Carefully poke the end of your scissors into the middle to cut out the inside of your crust, leaving only the fluted edge.
For the pumpkin (darker tan) and apple (lighter tan) pies, use the inside of the crust you just cut out for a stencil guide to cut another circle.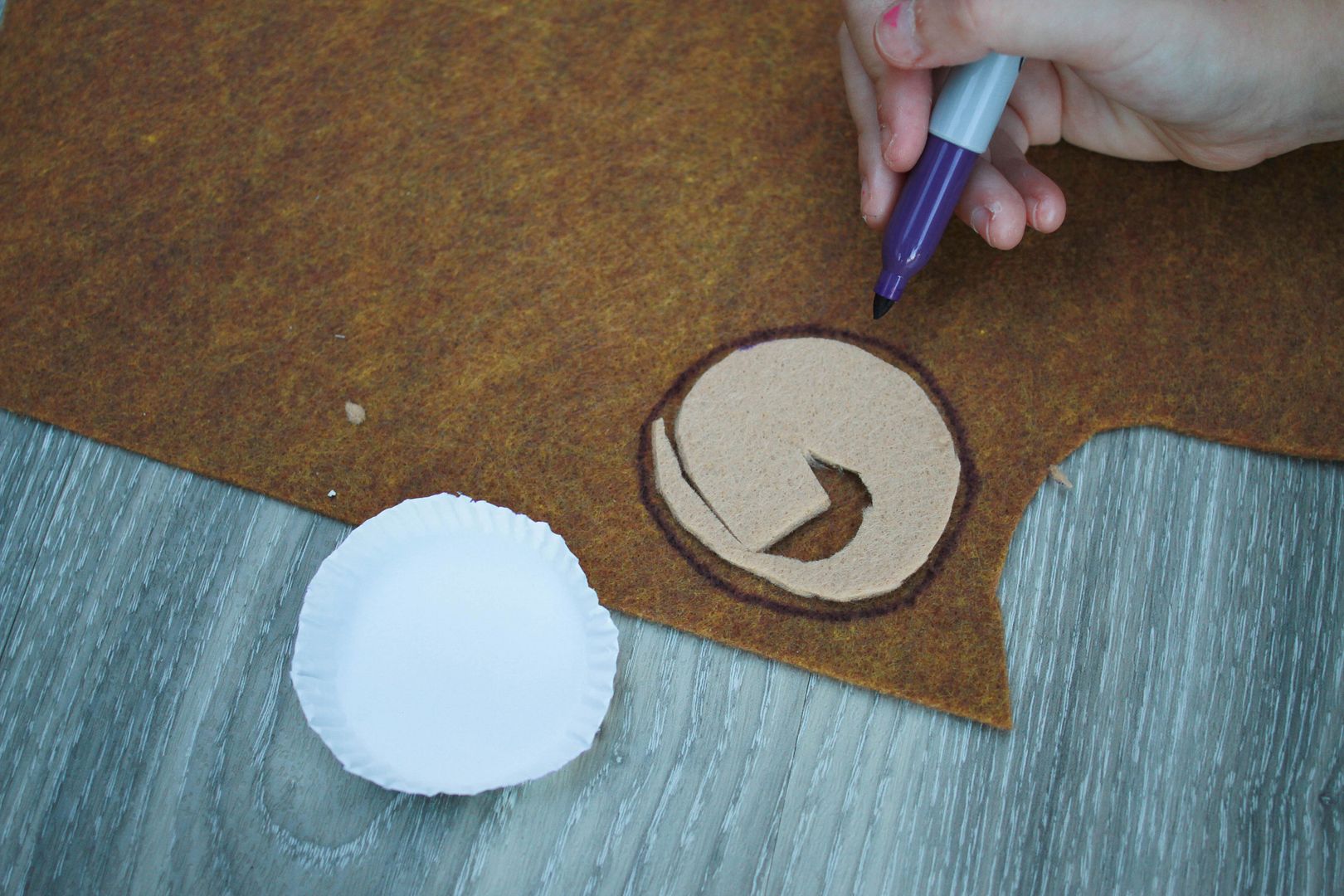 Hot glue along the edge of the inside pie felt and secure onto the top of the cupcake liner. Then hot glue the outer fluted crust edge into place to complete your pie. For the apple pie, we cut some teeny tiny scraps of darker felt and glued them (with regular Elmers glue) to make a design on the top of the crust.
For the cherry pie, fill the cupcake liner with red pom poms.
Cut strips of light tan felt and arrange to make a lattice top, trimming edges to size.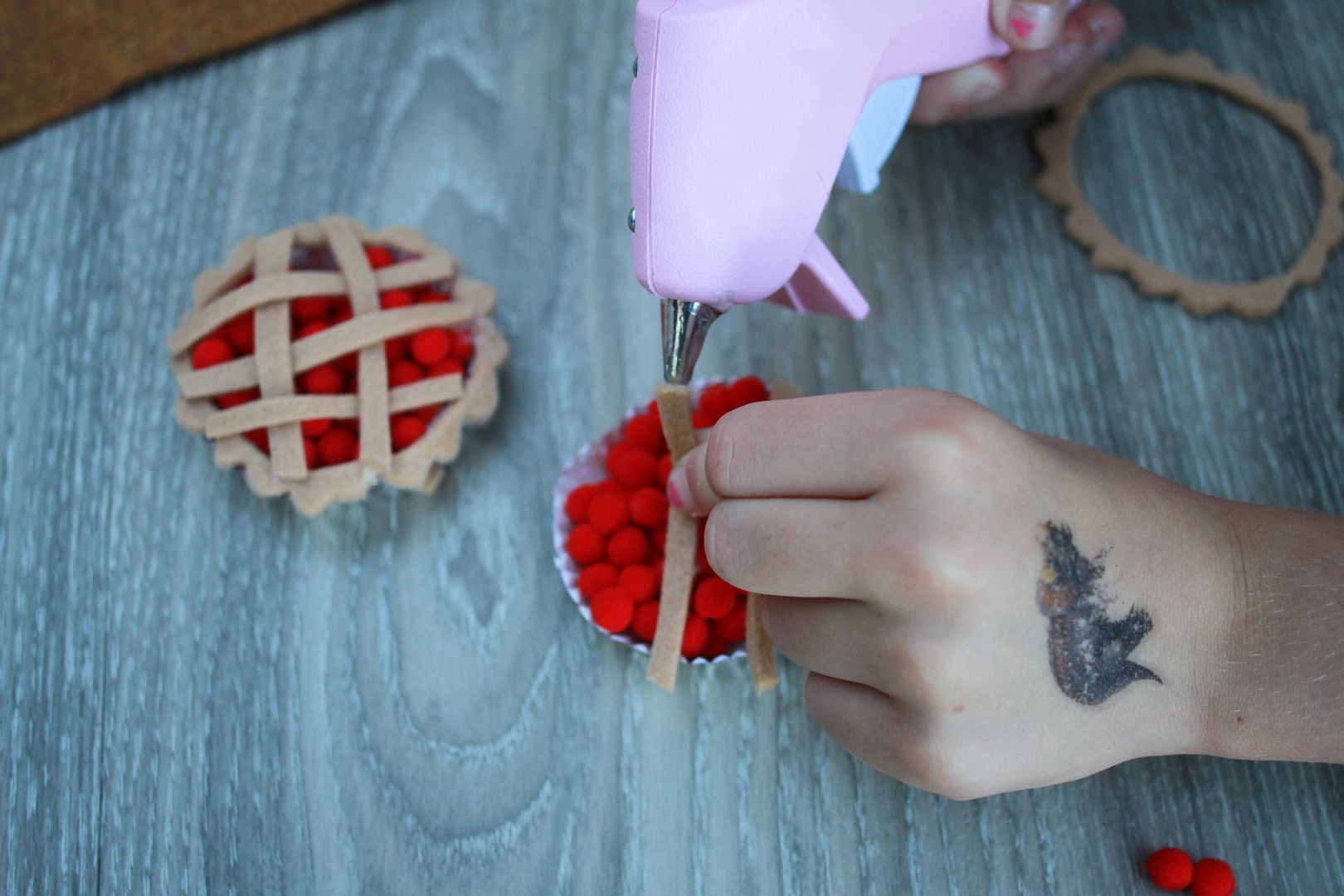 Glue edges of lattice strips onto cupcake liner.
Add fluted pie crust edge to top and hot glue in place to secure.
We didn't weight our pies, but you could fill them with a little plaster or clay before gluing the tops down if you want to save them and use for another holiday (otherwise cupcake liner might get crumpled).
Add folded cards with names to complete place holders, and arrange on table. Now all you need is a little dollop of whipped cream!
Be still my miniature-loving heart.
More holiday freak flag to come.
(Psst…this boy slept in his big boy bed all night last night!)