I flew home to Michigan early this week to celebrate my dad's retirement party and flew home last night, truly full after some heavy family time and all the Christmassy things we packed into a few short days. As evidenced: my dad and Gary picked me up from the airport wearing Santa hats and had another one waiting for me in the car. We pretty much just rode a virtual sleigh for the rest of the week.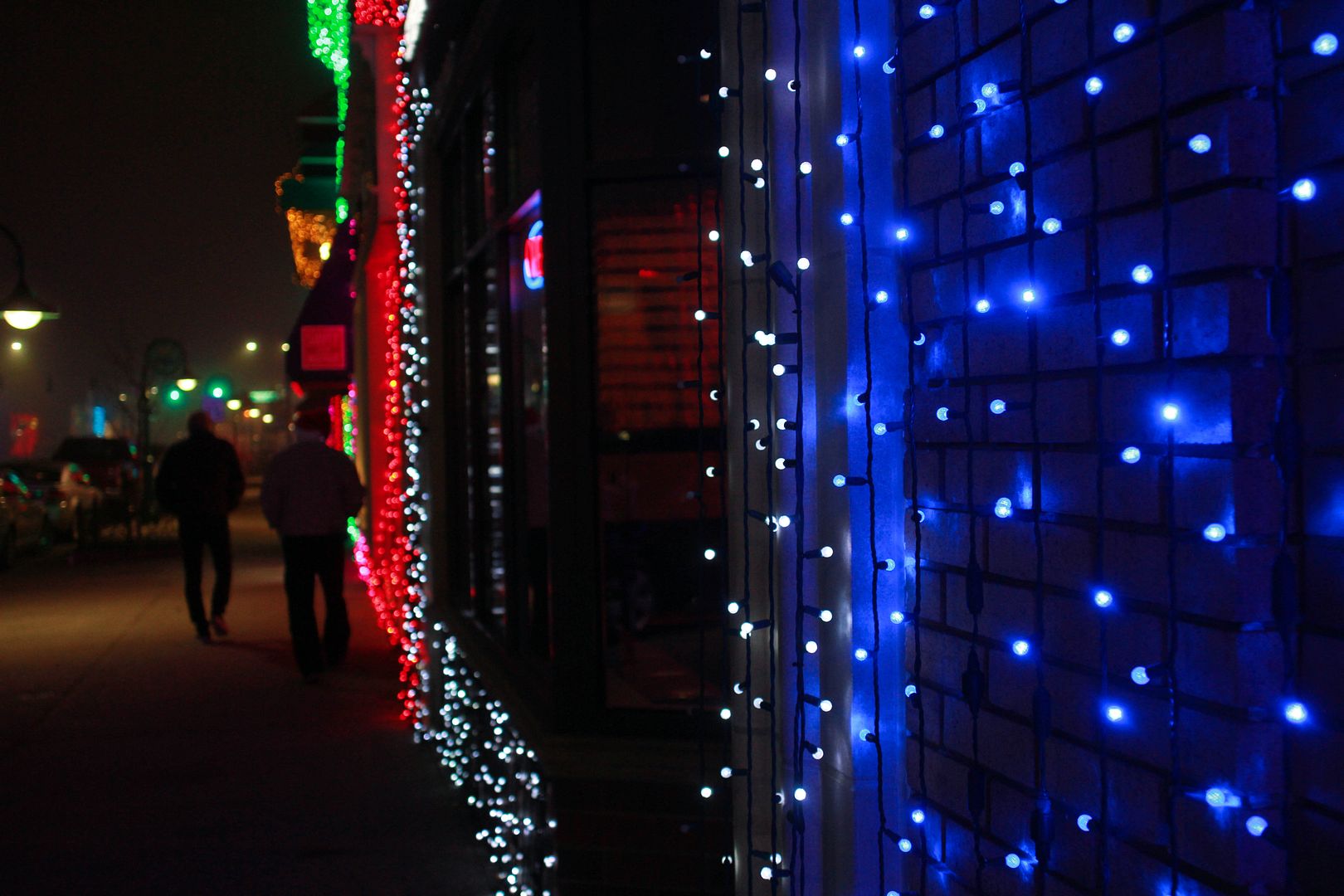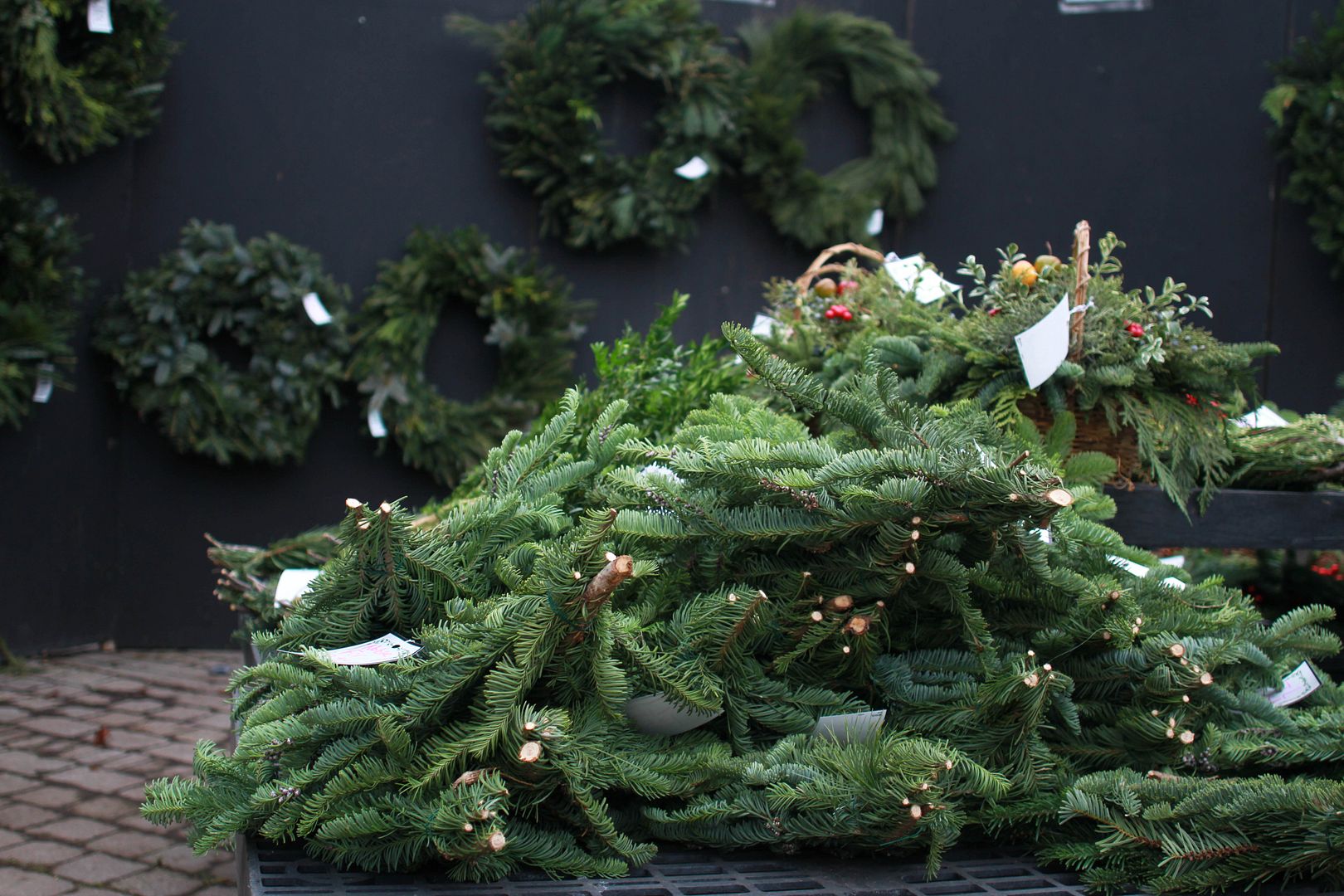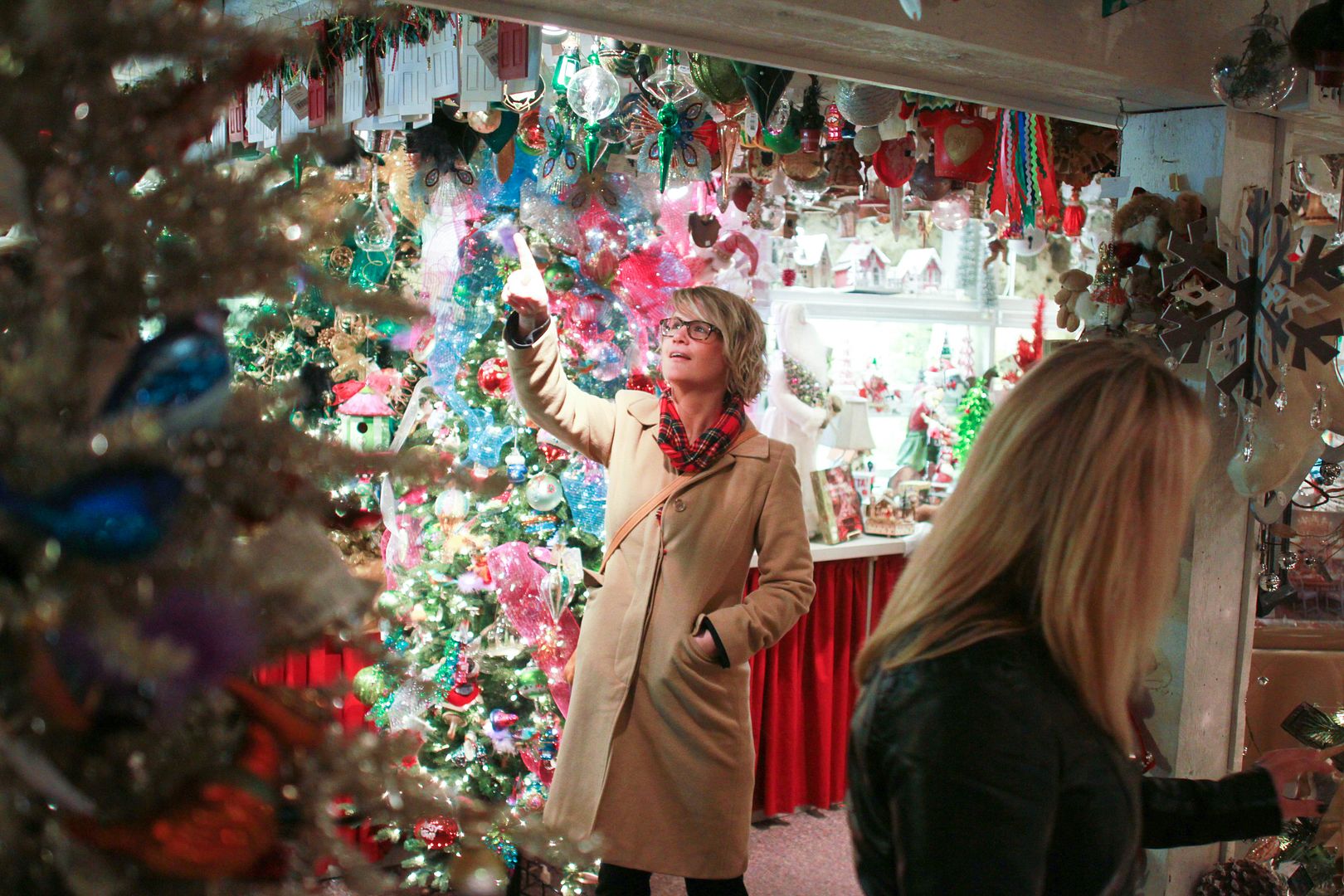 Also, this is what "Act Normal" looks like for us:
After my initial Oh-my-God, I'm-in-a-box-that's-flying-through-the-sky-and-held-up-by-nothing-but-some-opposite-forces observation/panic that begins all of my flights home, I went into the familiar reflection that the space in the sky between two homes provides. I've been there many times before, mentally transitioning between going home to be a daughter and coming home to be a mother; feeling small and safe and protected at the same time I feel large, the safe place, the protector.
Seated on the plane, I fished through my purse to find a pen and smiled when I pulled out the one my dad let me use the other day—the one he retrieved from the inside pocket of his sport jacket and handed to me, like he's done many times, with, "Always have a good pen on you, Kelle. I always have two. And don't settle for those cheap things." In our family, we talk about pen types like car models. This one was a Pilot Precise Rolling Ball—V7 to be exact. Glides nice. Thin tip but good distribution of ink. I opened my journal and wrote a few memories I wanted to remember from the week. Falling asleep next to the fire with my siblings in the same room. Feeling the cold wind behind me from the sliding glass door I purposely left open while I wrapped up tighter in the electric blanket, the same one I used through winters when I was in college. Sipping drinks around the table at my favorite restaurant on Main Street, telling stories about our childhood, remembering my grandparents, watching my dad pull out his credit card and hand it to the waitress with a proud "I got this" as if the simple act of paying for his kids' meals gave him a good surge of that protector/safe place/largeness that parenthood grants. And yet I saw just moments earlier—when we were talking about his mom—the need to be held up, to belong to someone, that never really goes away.
I heard a lot of stories this week. At my dad's retirement party, friends he's worked with over the years, patients whose hands he's held through losing loved ones and family who drove in special to celebrate, all shared stories about the last thirty years since he started his job. "I wanted to tell you how I met your dad," one woman explained to me, her eyes already pooling with tears. "Many years ago, I was here in the hospital and had just received some really sad news. I was making my way through the main hallway back to my car, and everything suddenly overwhelmed me. My knees buckled and I started to fall to the ground, but someone caught me. Out of nowhere, a hand grabbed my elbow and lifted me up. I turned around, and there was your dad–a complete stranger. He lifted me up that day, he helped me, and I came back to volunteer for him here later. I just thought you should know that."
In a way, I already did.
Whether it's holiday nostalgia or the evaluation of where we are and where we're going at the end of the year, I think a lot about belonging this time of year. I want my kids to feel a strong sense of home, of belonging to this family and being loved by us. I cozy up everything—hang twinkle lights, play music, tuck them in at night with winter poems. Bake cookies, keep traditions, watch movies snuggled into the couch with blankets, searing memories into my own minds as well as theirs. At the same time, I feel my own needs to belong—I miss my family back home, I want my mom's cinnamon rolls, I remember what it feels like to fall asleep with new pajamas, snuggled in bed with my brother and sister, waiting for the magic the next morning will bring. I think about what this all means—the holiday, the things I used to believe, the things I believe now. Who do we really belong to? I feel strong and secure in my uncertainty, in the openness of all the possibilities and yet this time of year, sometimes I miss the ceiling and walls of the church where I felt scared/confined/judged but also quiet/inspired, especially when no one talked, when candles were lit on Christmas Eve and the flicker of lights would dance on the stained glass windows. Where I could close my eyes and listen to the choir sing "Silent Night" and for a moment feel like I completely belonged…to what, I don't know, but I felt it. I feel sad especially this time of year for the people who don't feel a place of belonging, and in my own little holiday quest to make my children feel warmth, to find my own warmth, I try and let that sadness seep in—to teach it to my kids—because it's important.

(My brother and I picked out this house–the one at the top of the hill, with the fire crackling inside. This one's home.)
I let it all seep in last night, while I temporarily belonged to the middle space of clouds and dark sky lit only by the tiny blinking lights of the plane's wing. The woman in the seat next to me could have easily been my grandma—late 70's probably, her white hair brushed and sprayed into a perfect round fluff like the top of a cotton candy cone; her hands, like my grandma's, maps to where she's been—lots of wrinkles, faded brown spots and large purple veins that run like rivers from her fingers to her wrist. I was too tired to talk, but I looked over nosily at the Woman's Day magazine she was intently reading, the open spread full of holiday recipes and craft how-to's: Spiced Cider, Scented Sachets, Cozy Mug Cuffs. She dog-eared the page, and I fist-bumped her in my mind for her holiday spirit before trying to figure out which of the three ungodly sleep-on-a-plane positions I'd attempt (weird side curl, crooked neck hunch or seat tray head drop). I opted for the latter, opened my tray table and hunched over it, stuffing my scarf between my head and my crossed arms. I didn't think I'd stay there long but found myself waking up, what had it been—30, 40 minutes later?—opening my eyes to the horror that I had slumped over and was resting the entire weight of my head in the woman's lap. Embarrassed, I slowly resurrected, yawned and tried to play it off. "Sorry, guess I was more tired than I realized," I quipped.
She smiled a smile I've been lucky to see many times in my life. "I was holding you up," she answered.
There's so much to belong to, there's more than one thing holding us up. The forces of flight, the people we love, the stranger next to us who shows up out of nowhere and lifts us, the stranger next to us who needs us to show up and lift her. We belong to all of them.
The wheels of the plane found the ground, the rumble of the landing quieted, and I pulled out my phone to text my dad:
Landed. I'm home.