I spent the morning sweeping glitter, clearing tables and picking up fluffs of fake snow around the house, but the clean-up is worth it: the magic of our fifth annual North Pole Party. Sugar cookies, crackling fire, Bing Crosby Christmas songs on repeat, lights, lights, lights, and 27 kids in their pajamas, their little Christmas wonder just a twinklin'. My kind of heaven.
Some snippets from our party: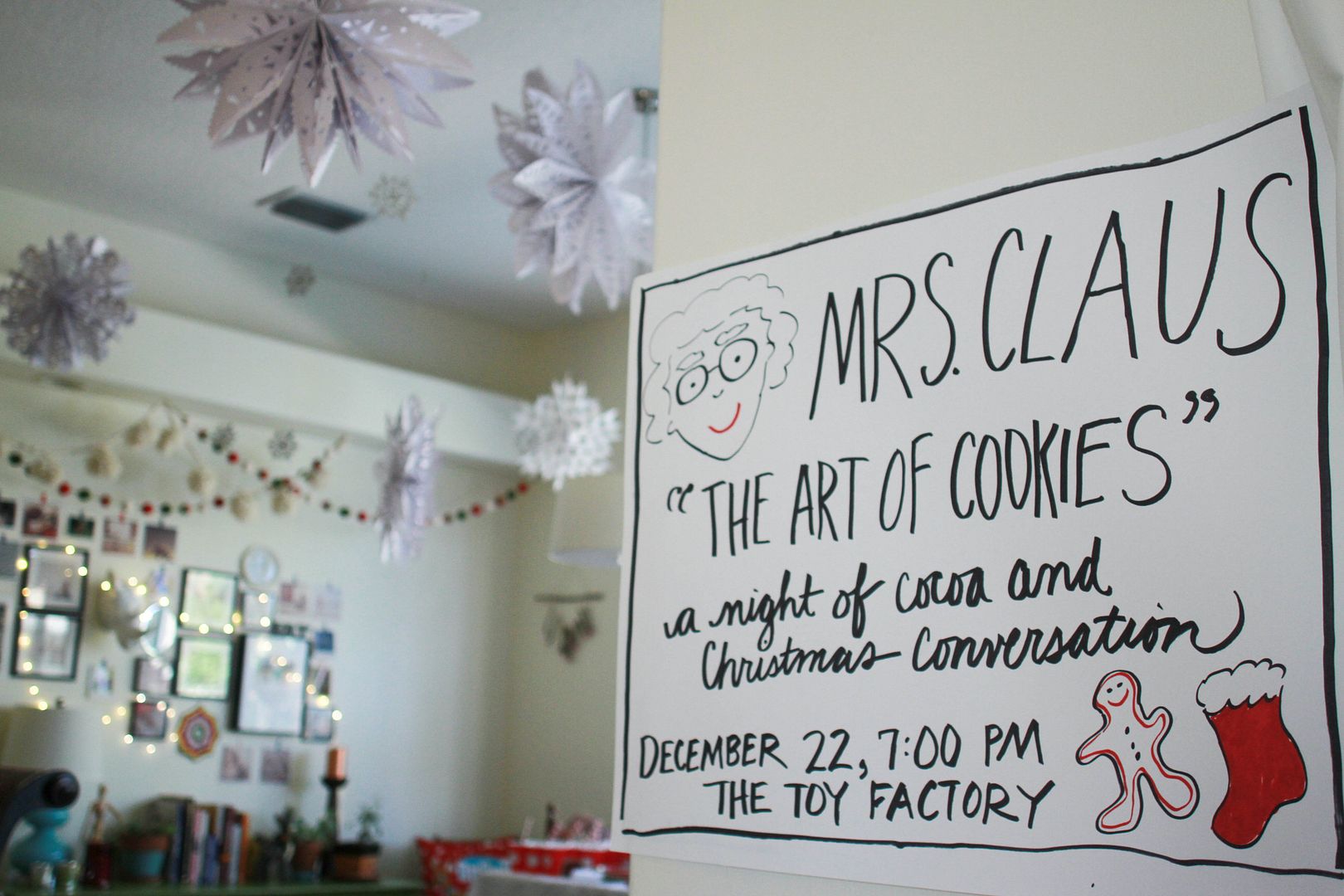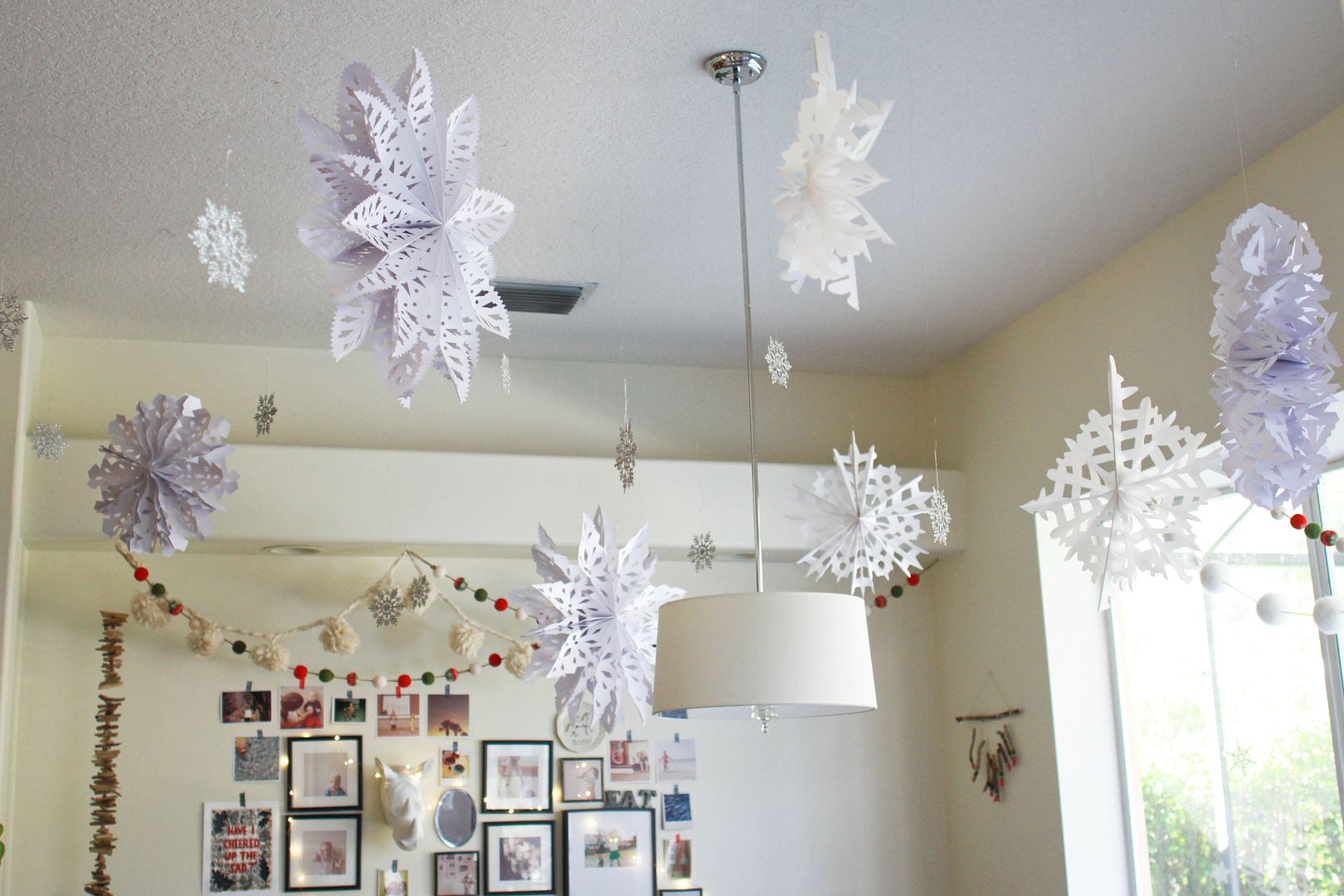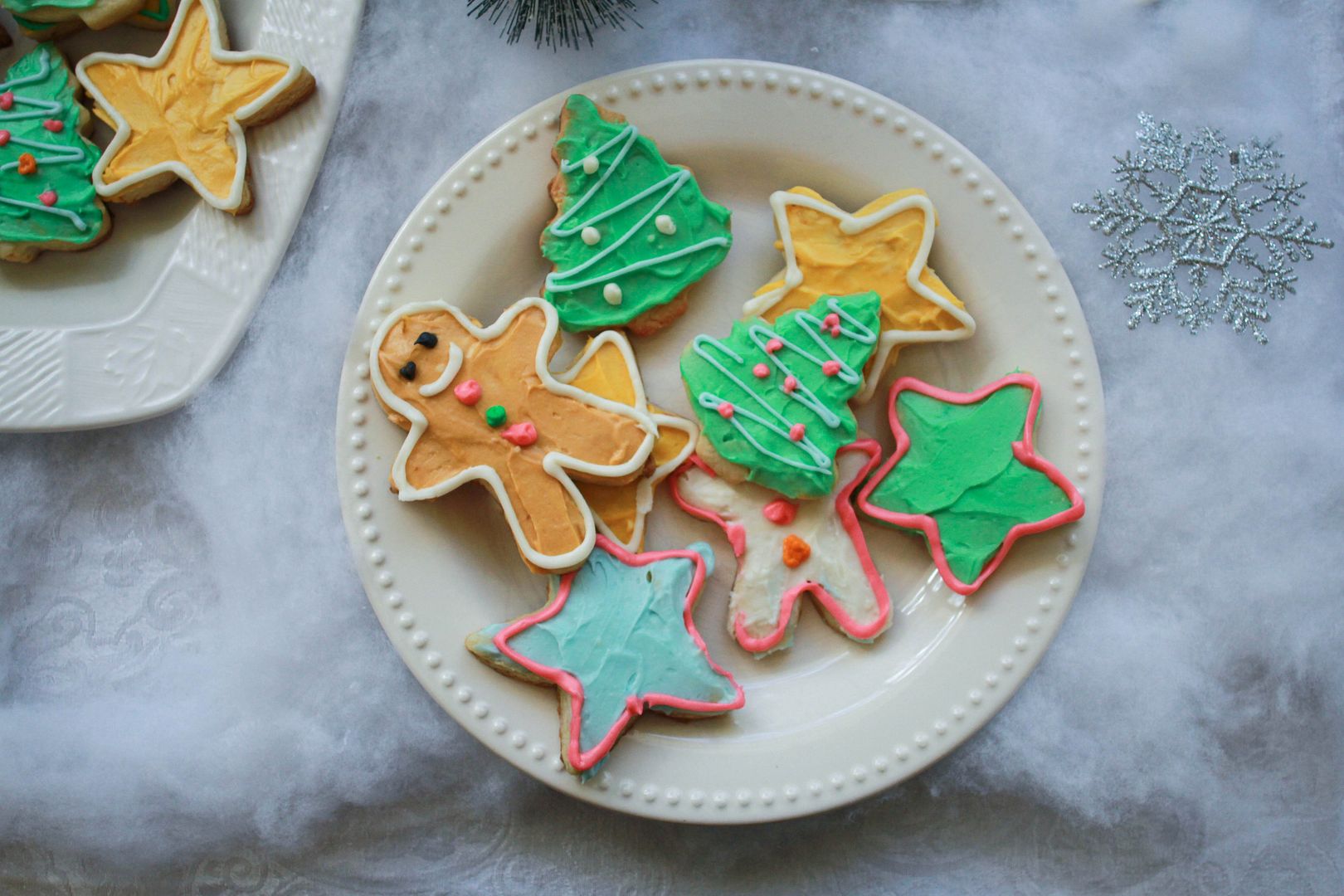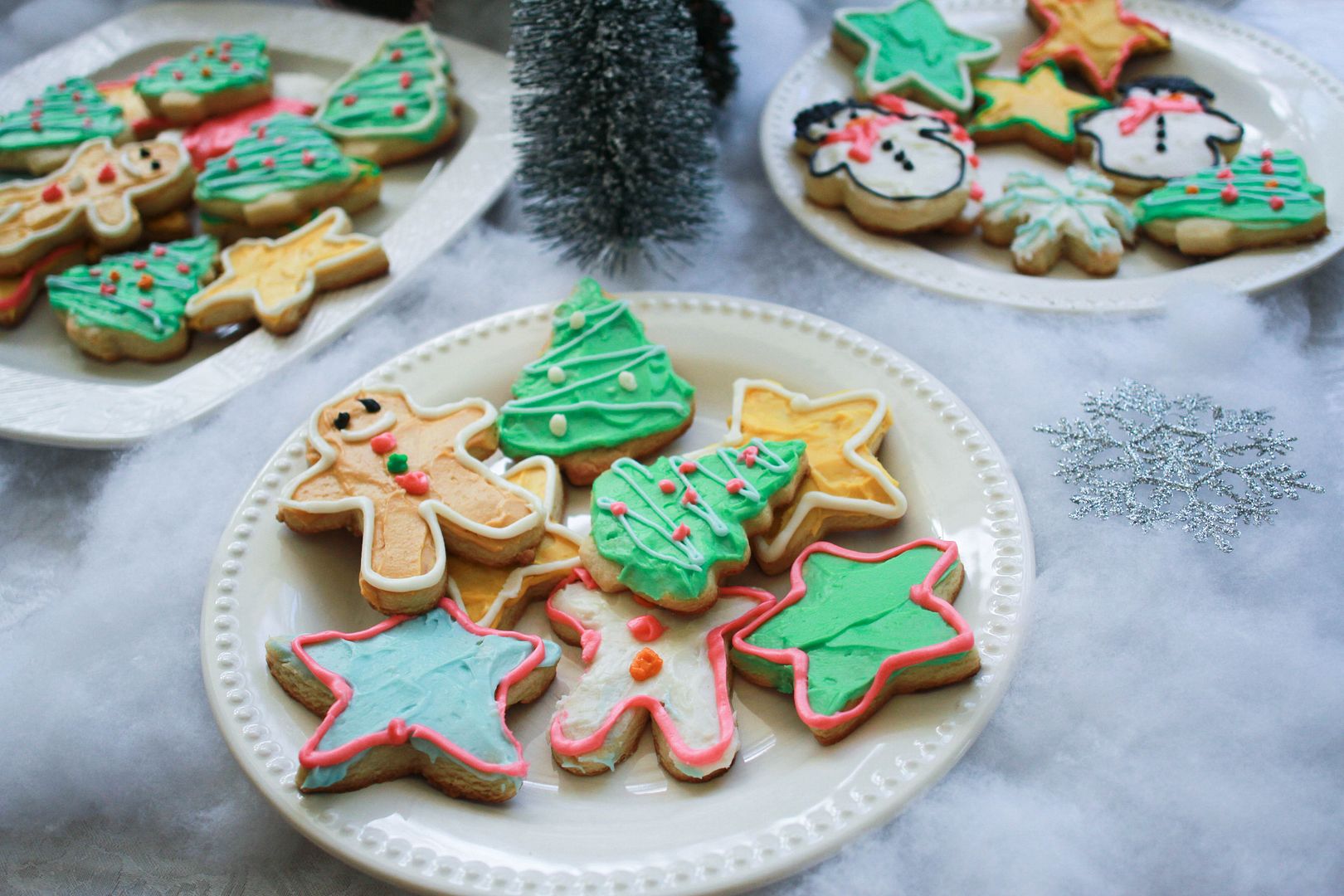 North Pole favors:
We made snow globes this year with plastic terrarium ornaments (Joann's), little trees, glitter, snow fluff and Arctic animals.
I finally figured out the most streamlined way for running craft stations at parties. Cover the table with butcher paper, put everything they need out in order of how they'll assemble the craft and write the directions right on the paper.
Antipasto platters are my new favorite thing to put together for entertaining. There will be many more of these throughout the holidays.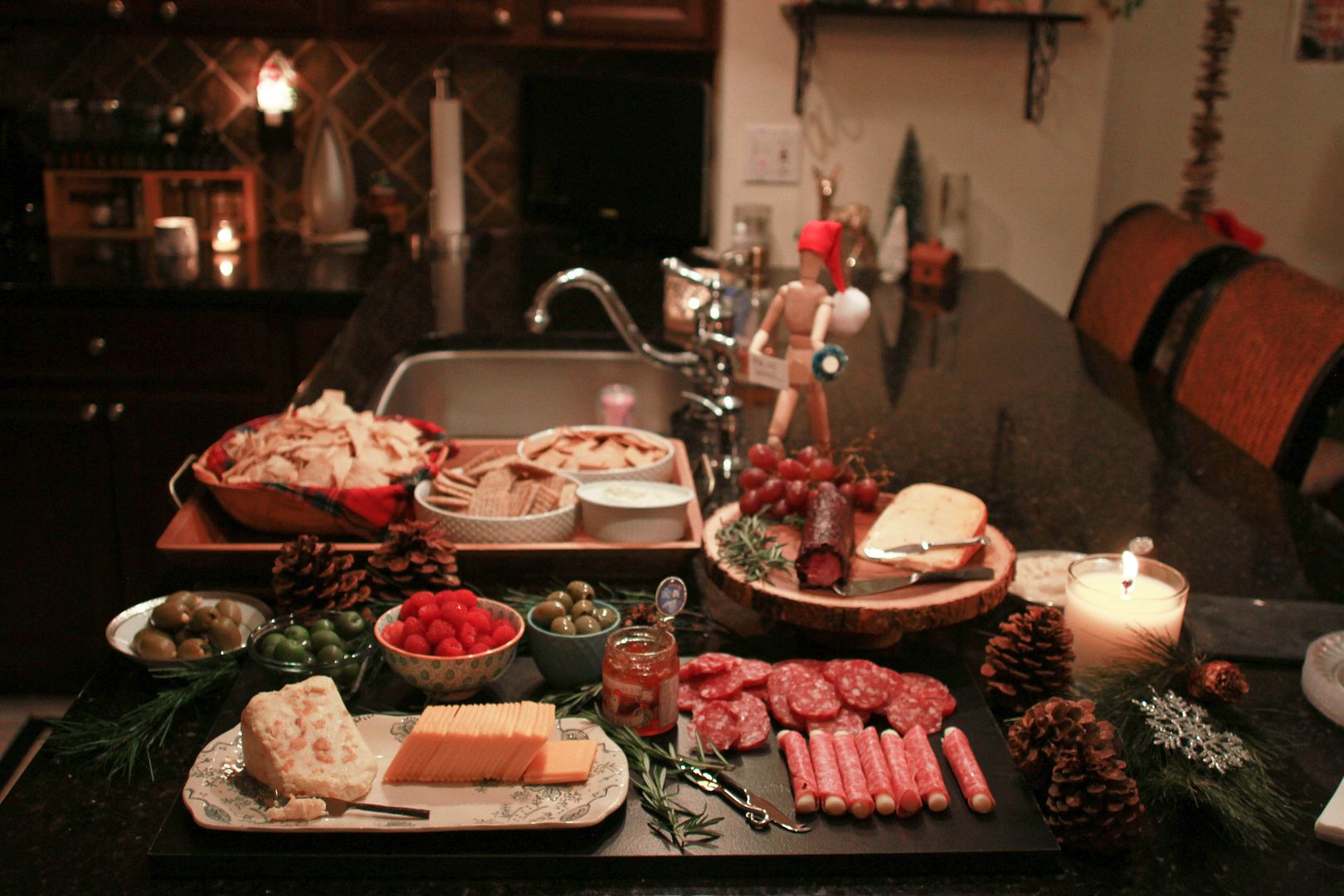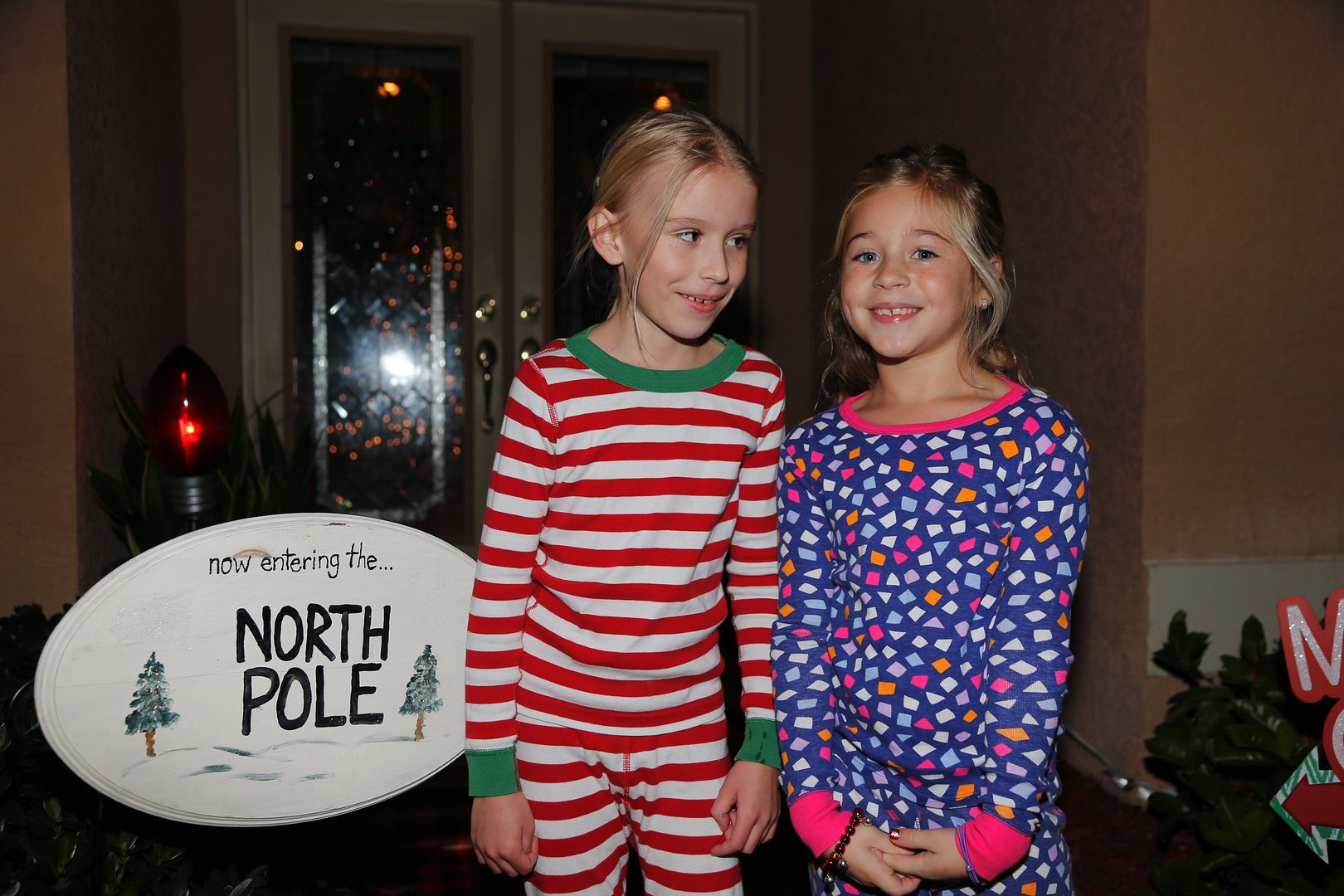 Long after the kids were done with the reindeer food bar and went back inside…Dash was still concocting away.
And this year's treasure…the big guy himself made time for the party. My dad helped make Santa's appearance pretty magical. After the kids finished their scavenger hunt, they returned home to find a poem in the yard with instructions to walk 30 feet toward the back of the house where they found a cord and instructions to plug it in. When they did, a perfect runway lit up, leading to a chair at the front of the woods with Santa sitting in it.

(Special thanks to my father-in-law for coming to the party and taking many of these pictures!)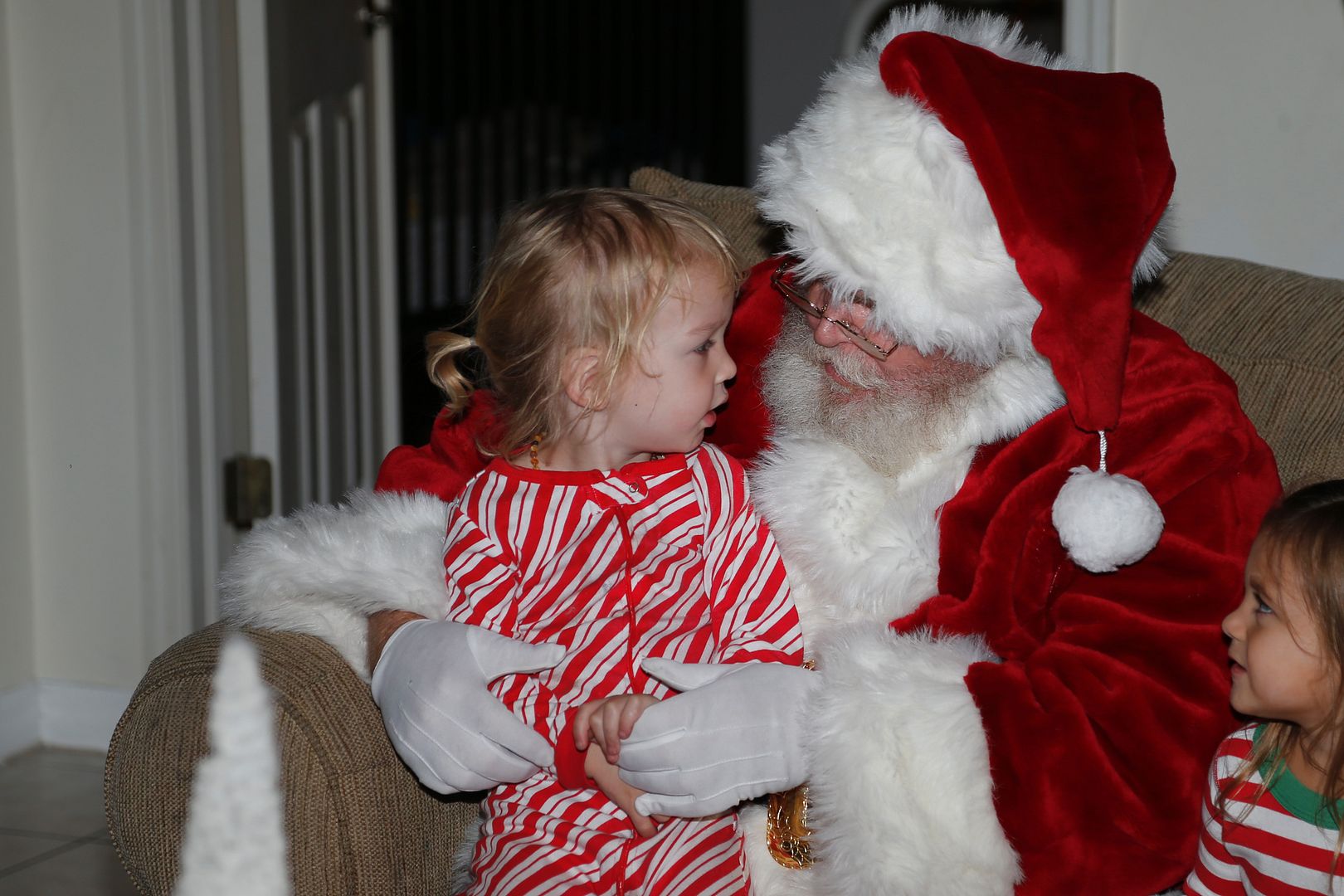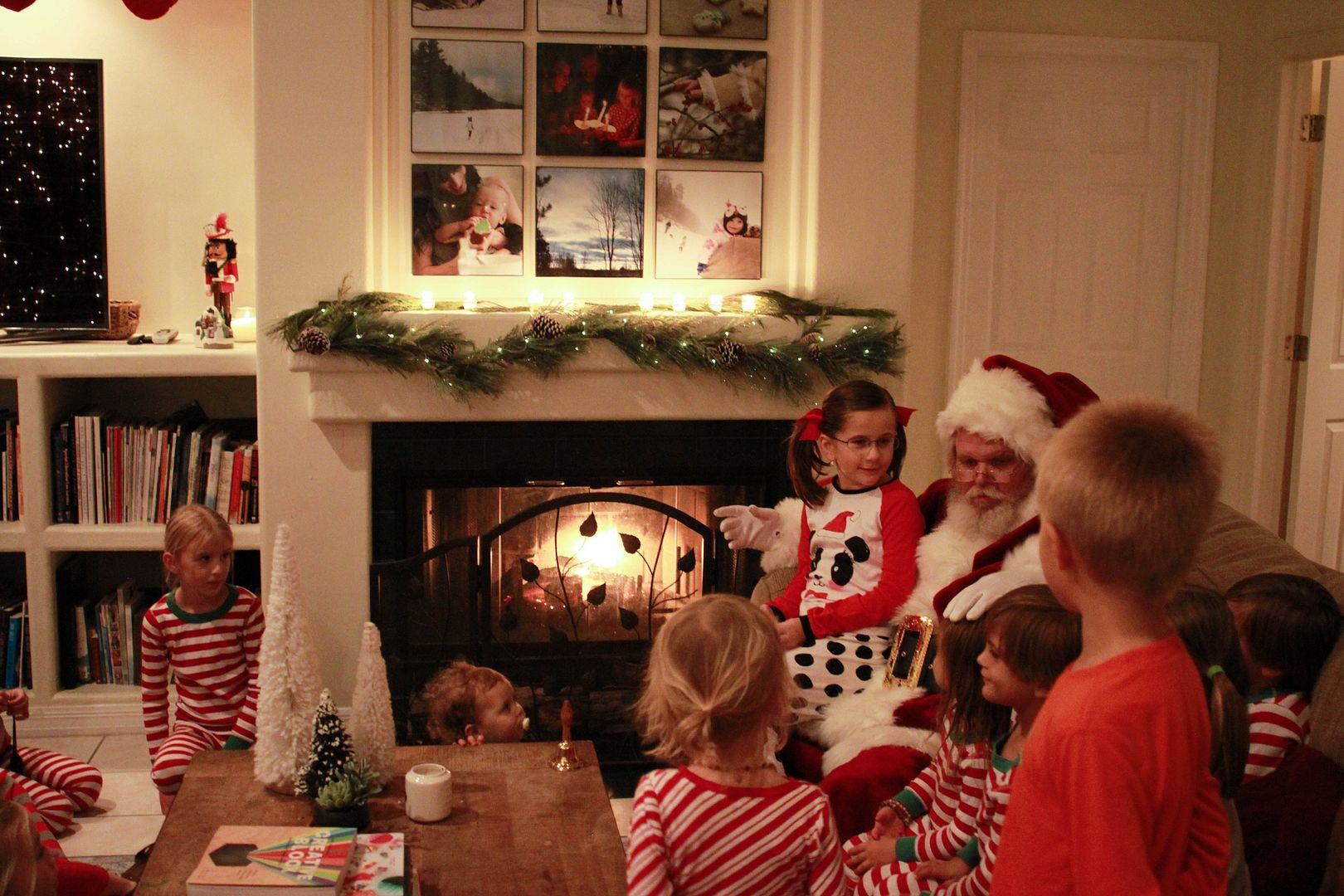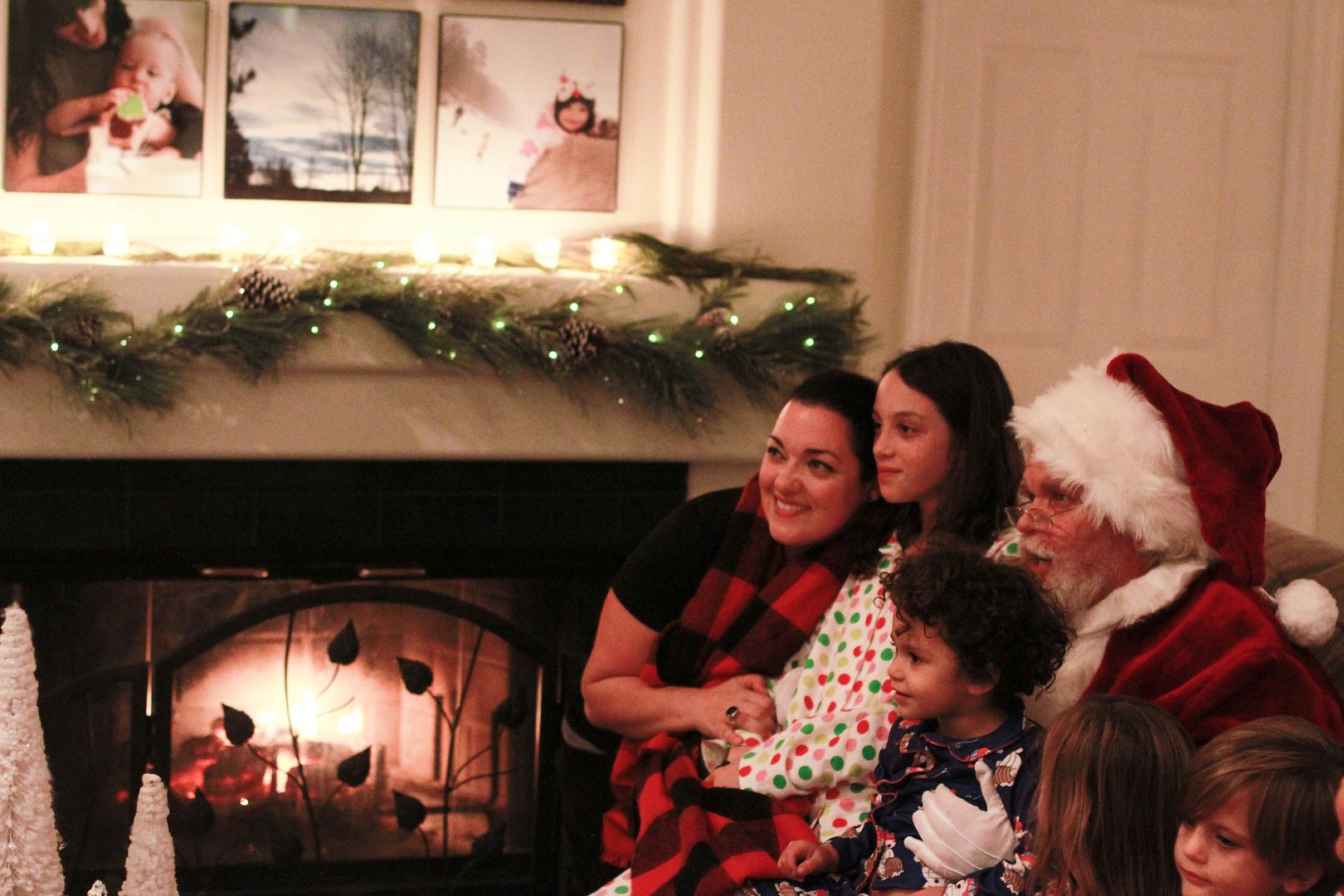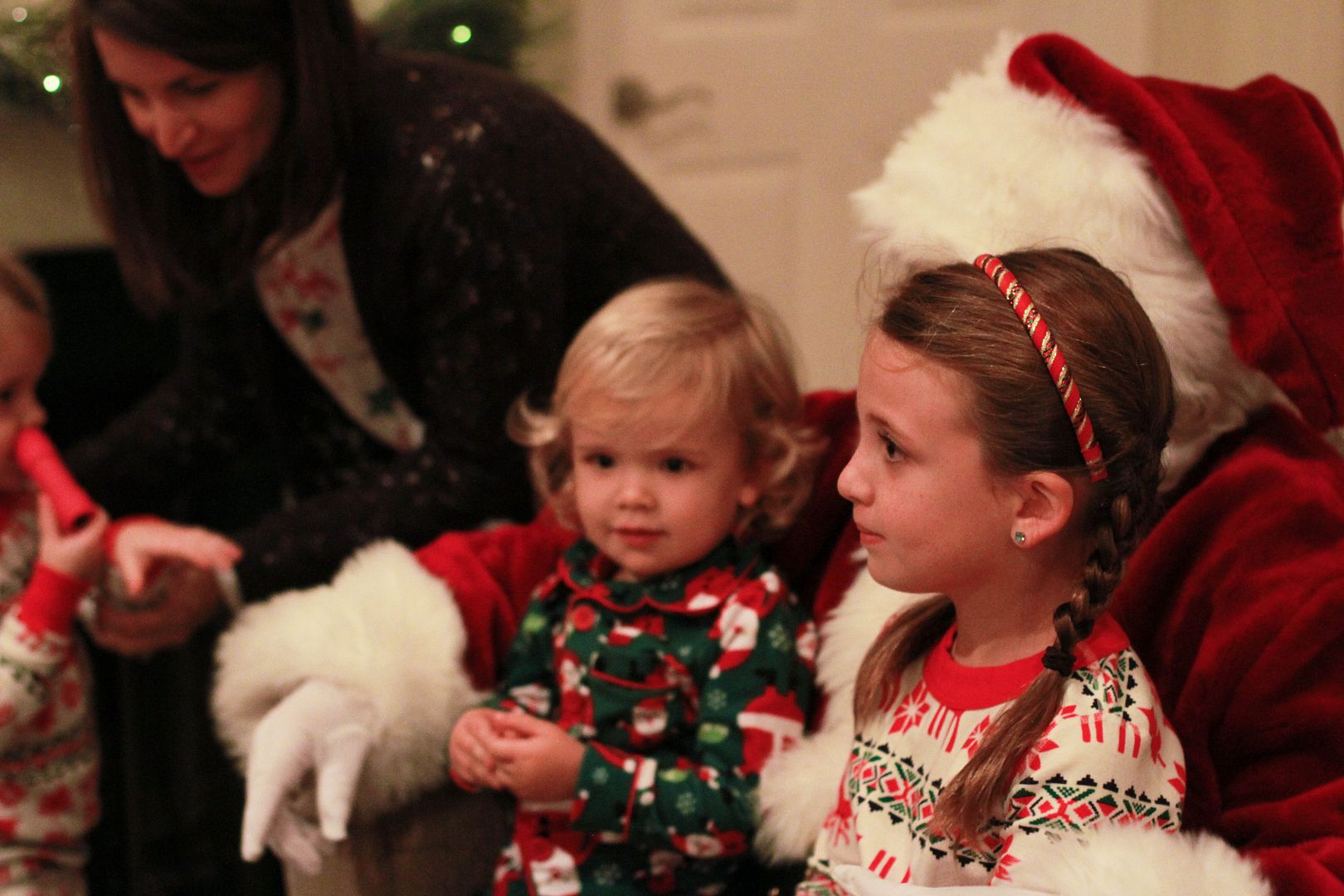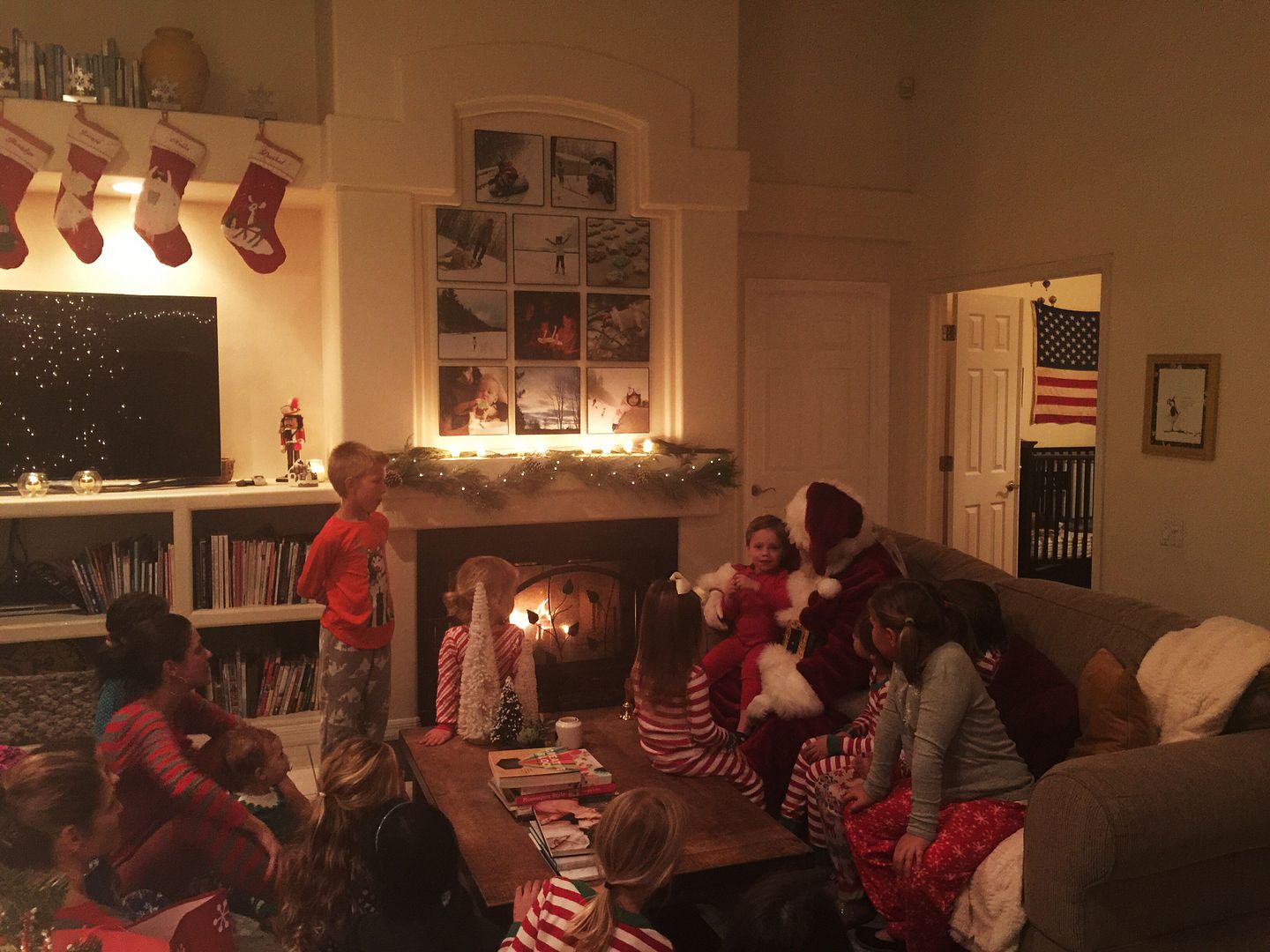 I know my kids will eventually grow out of reindeer food bars and Christmas scavenger hunts, and our house won't always be full of little ones in peppermint stripe pajamas, calling Christmas "Krimmif." But right now, I'm just going to close my eyes and soak it in. I'm thankful for this very special window and for all our little friends that make this night such a memory.
North Pole Party Archives: 2014, 2013, 2012, 2011.