Happy New Year! I'm hoping your new year opened like a box of new crayons or a fresh jar of peanut butter…promising, with colorful sharp points and a delicious buttery swirl. (If not–no worries. Nobody tells you this but, psssttt….the broken crayons color just as good and the bottom of the peanut butter jar holds treasures too.)
The speed of which January arrives never fails to amaze me. In fact, I've enlisted Dash to demonstrate my feelings on December 1st – December 31 with a photo I've titled "Whee! That was fast"  He was all in.
Thank you, Dash. That was beautiful. Now go play with some trucks, and I'll be with you in a minute.
Our tree is still up and the mantle garland is twinkling away. Normally, I'm itching to get everything cleaned up and out of here come January 1st because wreaths and bottle brush trees feel like depressing clutter after the new year, but this year? I'm grabbing this whole thing by the reins and showing it who's boss. Here's how it goes now:
1. I'm in charge of my feelings. I say what's cozy and what's clutter, not the last person who told me she just cleaned her entire house and threw her tree out to the curb because "NEW BEGINNING" and definitely not that 99 cent plastic tree collecting dust.  I can do what I want, I set the tone and that tree in the corner there is smiling at me. Besides, National Treasure is on T.V. and I don't really feel like wrapping up ornaments tonight.
2. The twinkle lights stay. Somehow, some way. We'll weave them into spring decor, summer decor, fall decor. But I need them. So they stay.
Now that that's out of the way…we went on a trip. It's become an annual thing now with our neighbors–our way of ringing/wringing–ringing in the new year together and wringing out every last drop of the holidays, plus Brett's end-of-the-year time off. I look forward to it all year long. It's short–three days–and it's woven with lots of very unmagical realistic moments. But there's something about it that's really special. It's both the epilogue trip of a closing year and the prolgue to a new one, and somewhere between leaning back to pass another fruit snack on the way up in 2015 and pulling that car seat strap back to nipple-height on the way home in 2016, I tie up the strings to a full year in my brain. This is it, man. These loose laces on scuffed shoes passed down from your sister, this cracker-littered van, that graying hair, those sun-kissed shoulders, the hands on that steering wheel–the ones that still make me feel safe and secure, that little footprint in the sand–filling twice the space it did two years ago, that attitude, that vocabulary, that look in your eyes that brings me to my knees, that cowlick in your hair–same as the day you were born, this aging skin, this feeling of your hand in mine, this head on my shoulder, these friends, this toast, this year, this trip, these plans, these memories, this shredded patience, this hope, this grateful heart, this perfect moment…this is it. Another year, and I'm so thankful to have lived it messily and fully.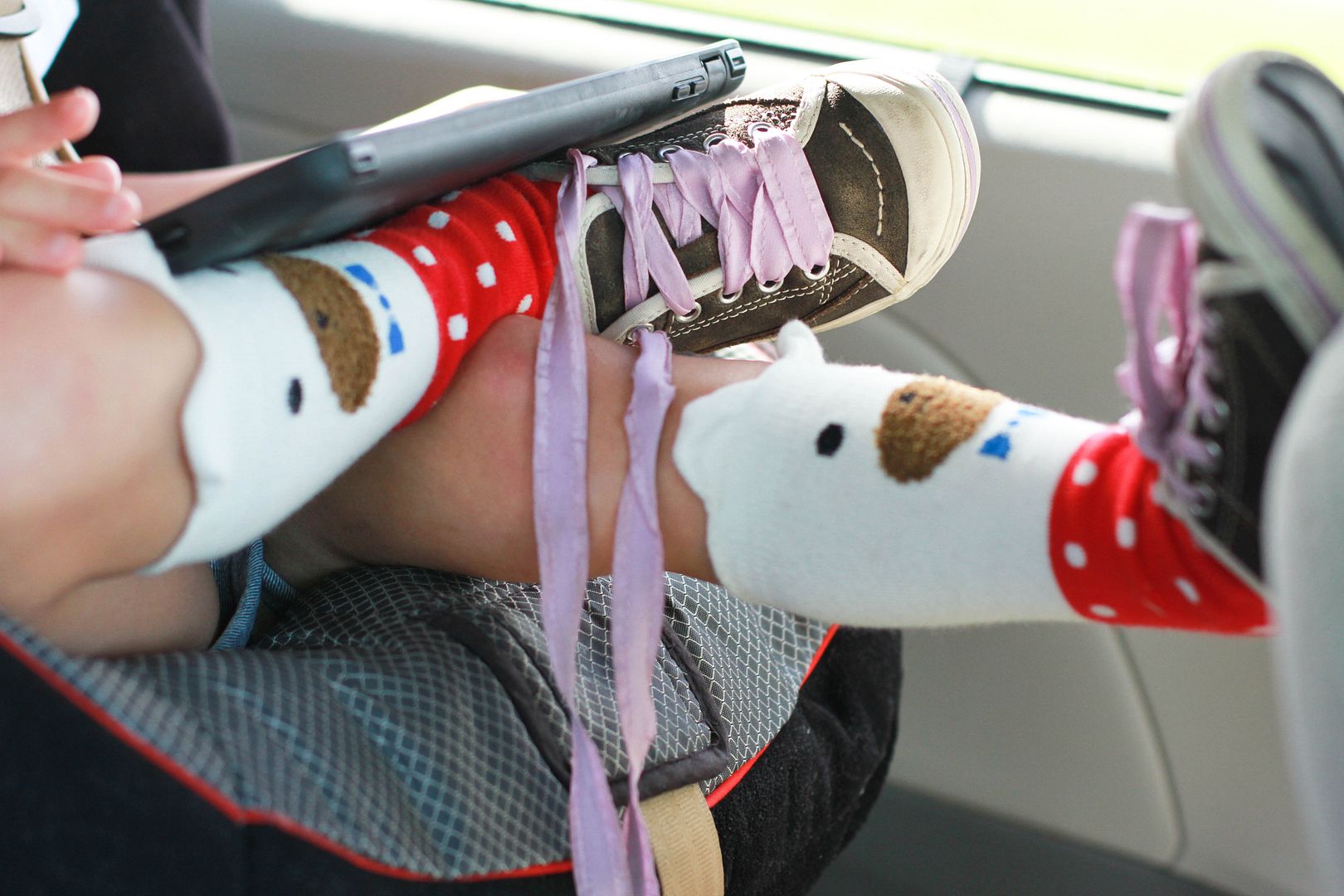 We went to Orlando this year with our hotel reservations our only confirmed plans. Maybe we'll check out Disney, maybe we'll hit Universal, maybe we'll go explore the city. We ended up never leaving our resort as it had a built-in water park, playground, restaurants…and everyone was happy.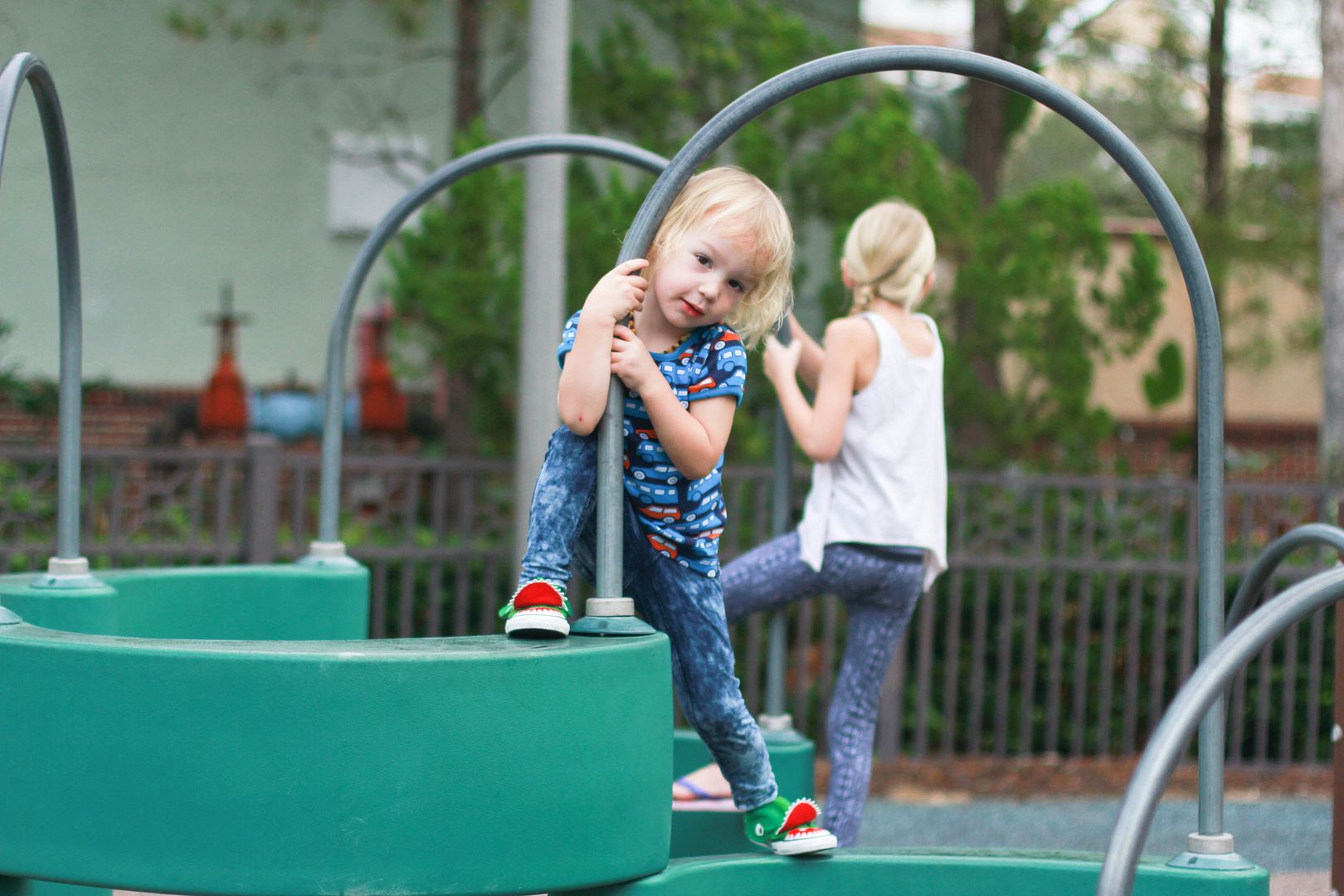 One of my favorite vacation rites of passage? Mini cereal boxes. Every time I pack food for a trip, I splurge on the tiny cereal boxes. My kids think they are about the most precious things in the world.
Other big and small things enjoyed…
Gold & Sparkle.
Nella's dress is a $12 women's tank, and I added a tie-on Peter Pan collar that we already had. She puts that tank on now every day. Dash said "Happy New Year" to every person we encountered on the trip.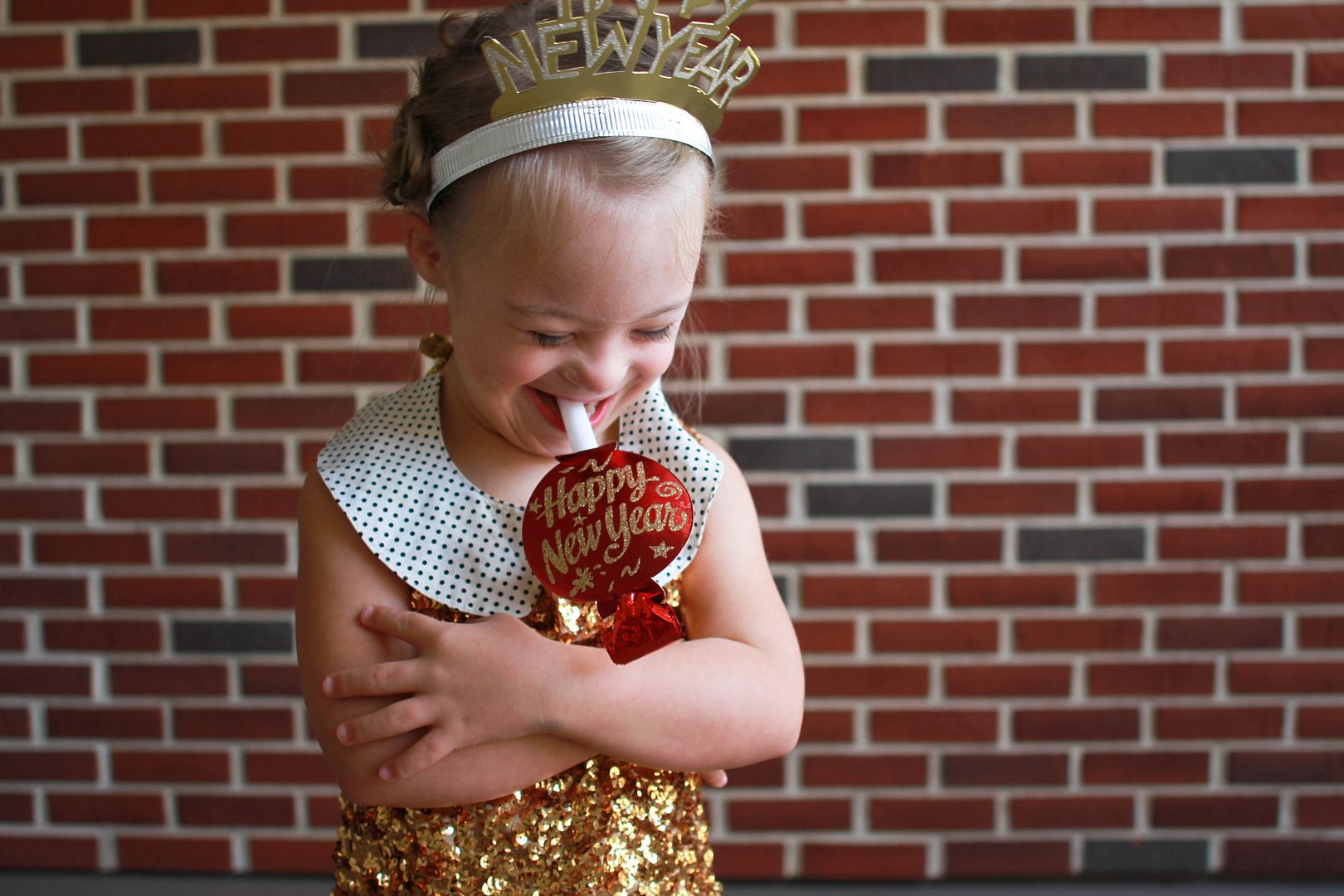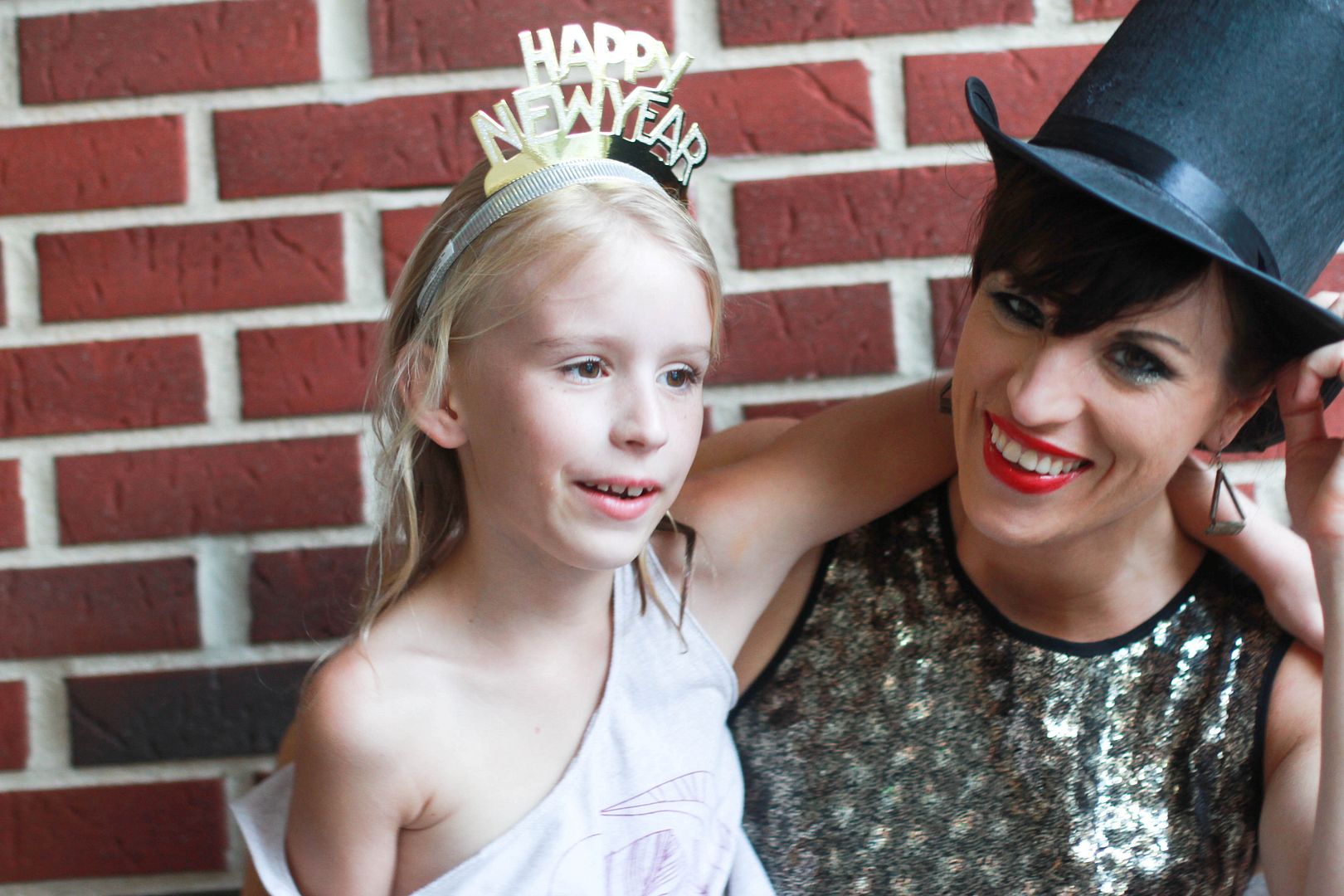 Hand holding.
The sight never gets old.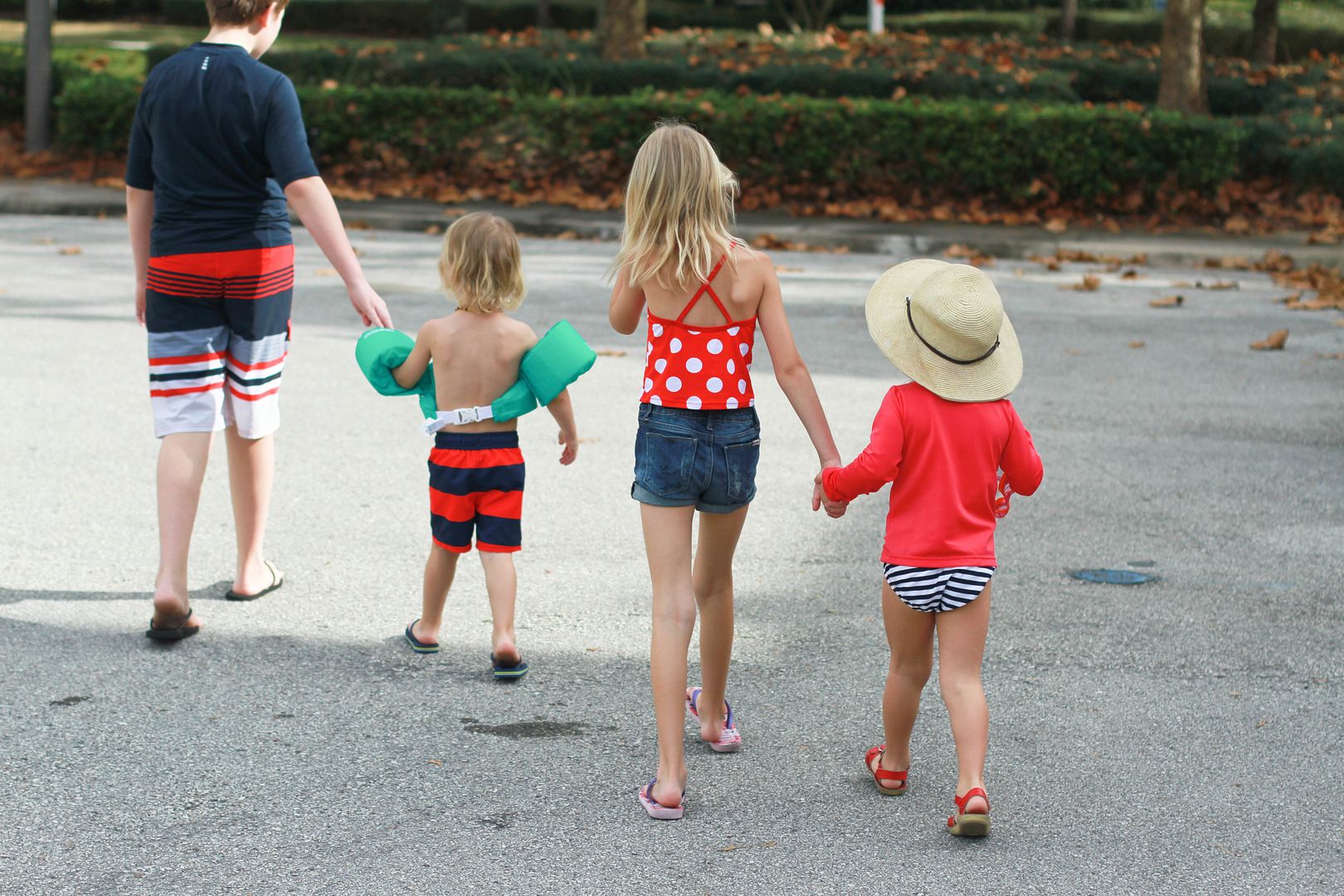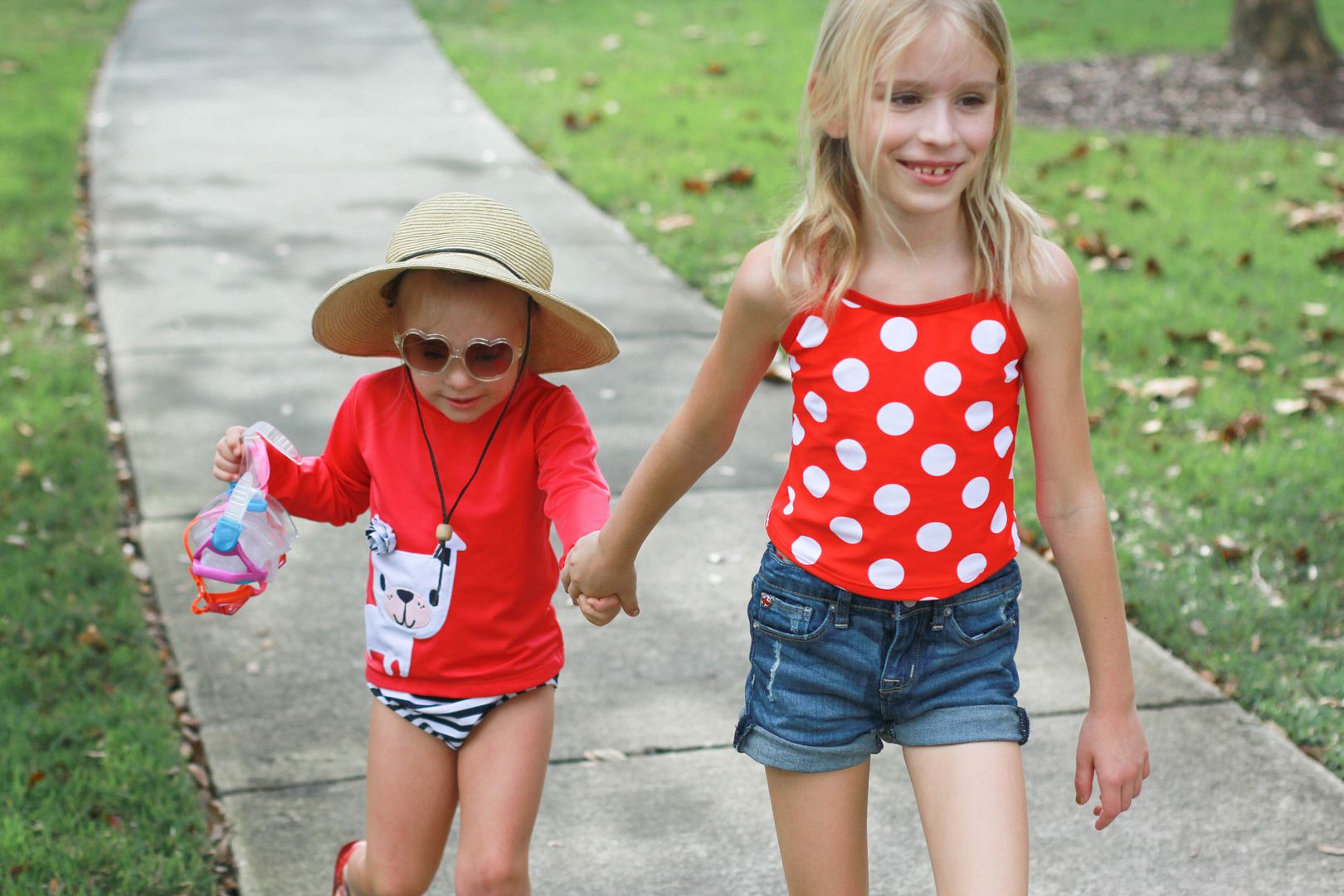 Lainey needing to carefully watch me go down the water slide three times before she decided she can do it too.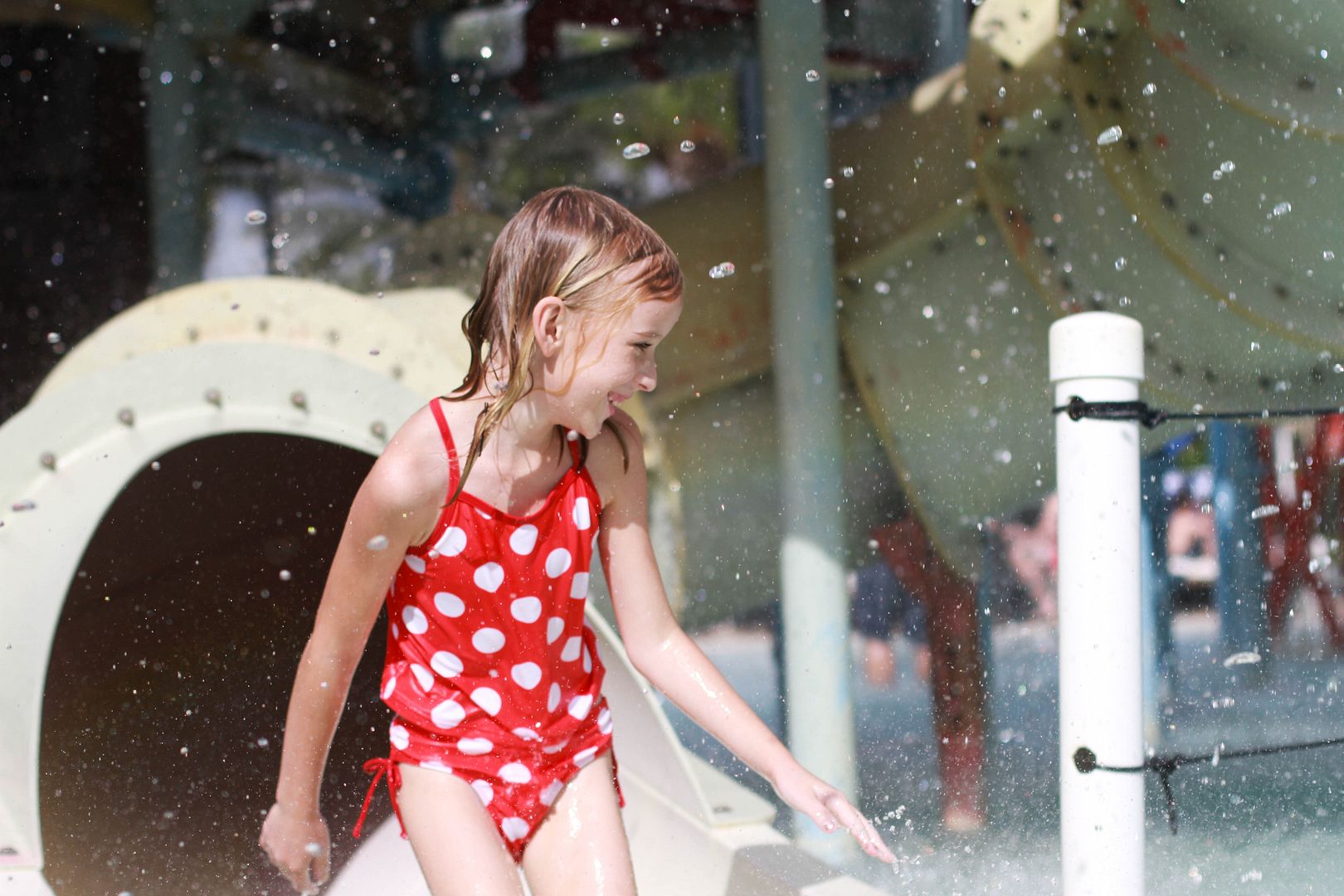 These face coasters that instantly up the fun factor.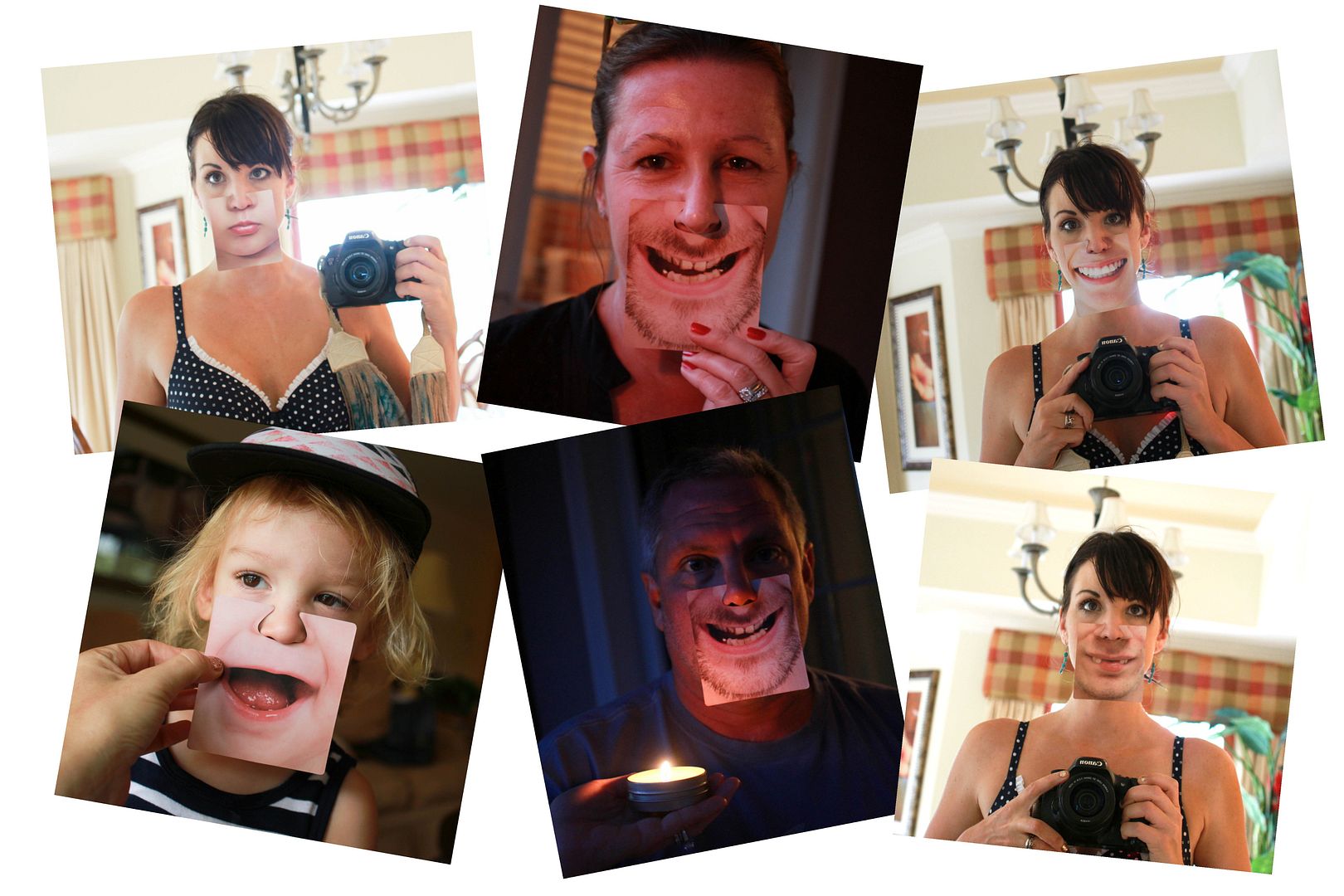 Yahtzee.
One of my favorites.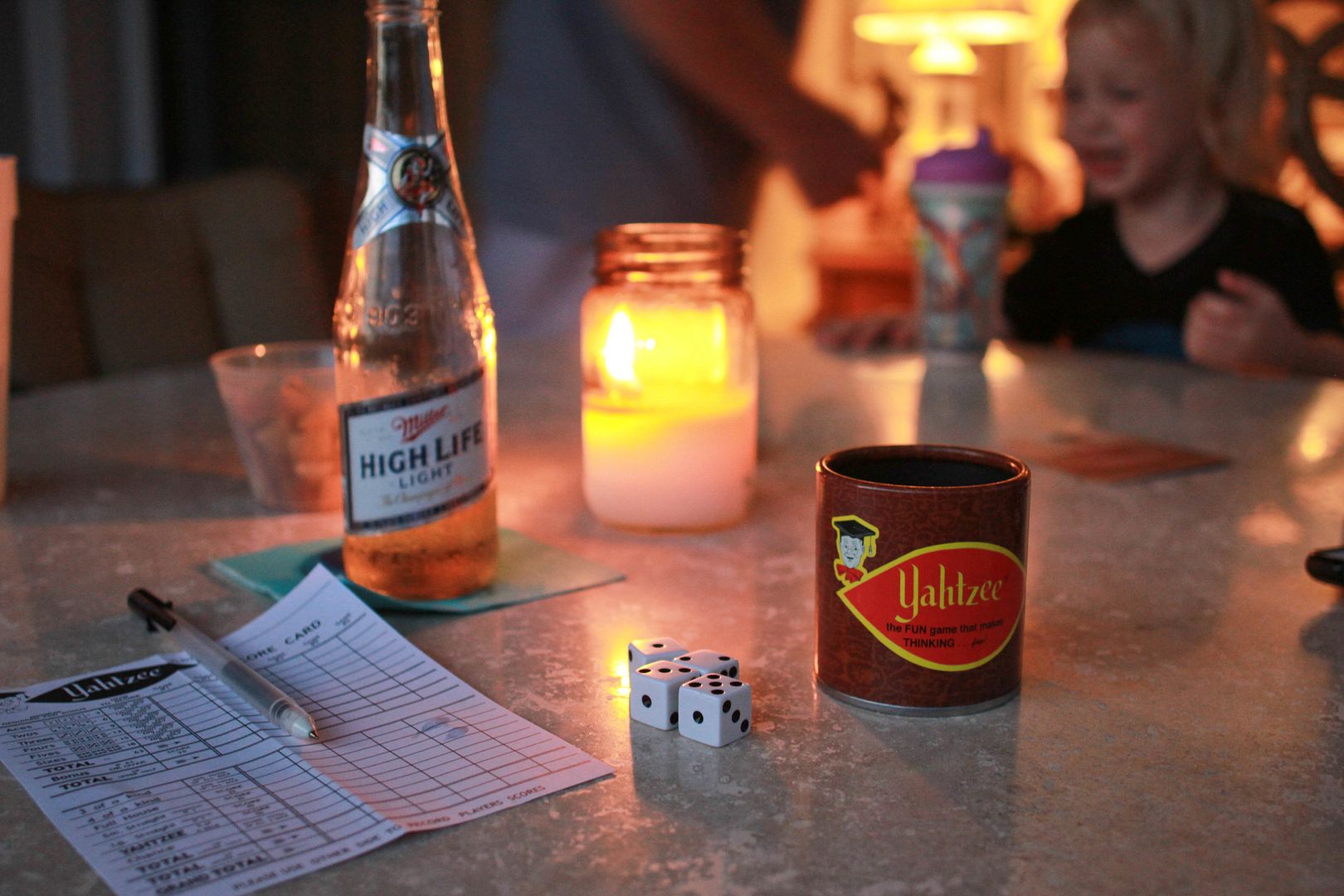 Love captured.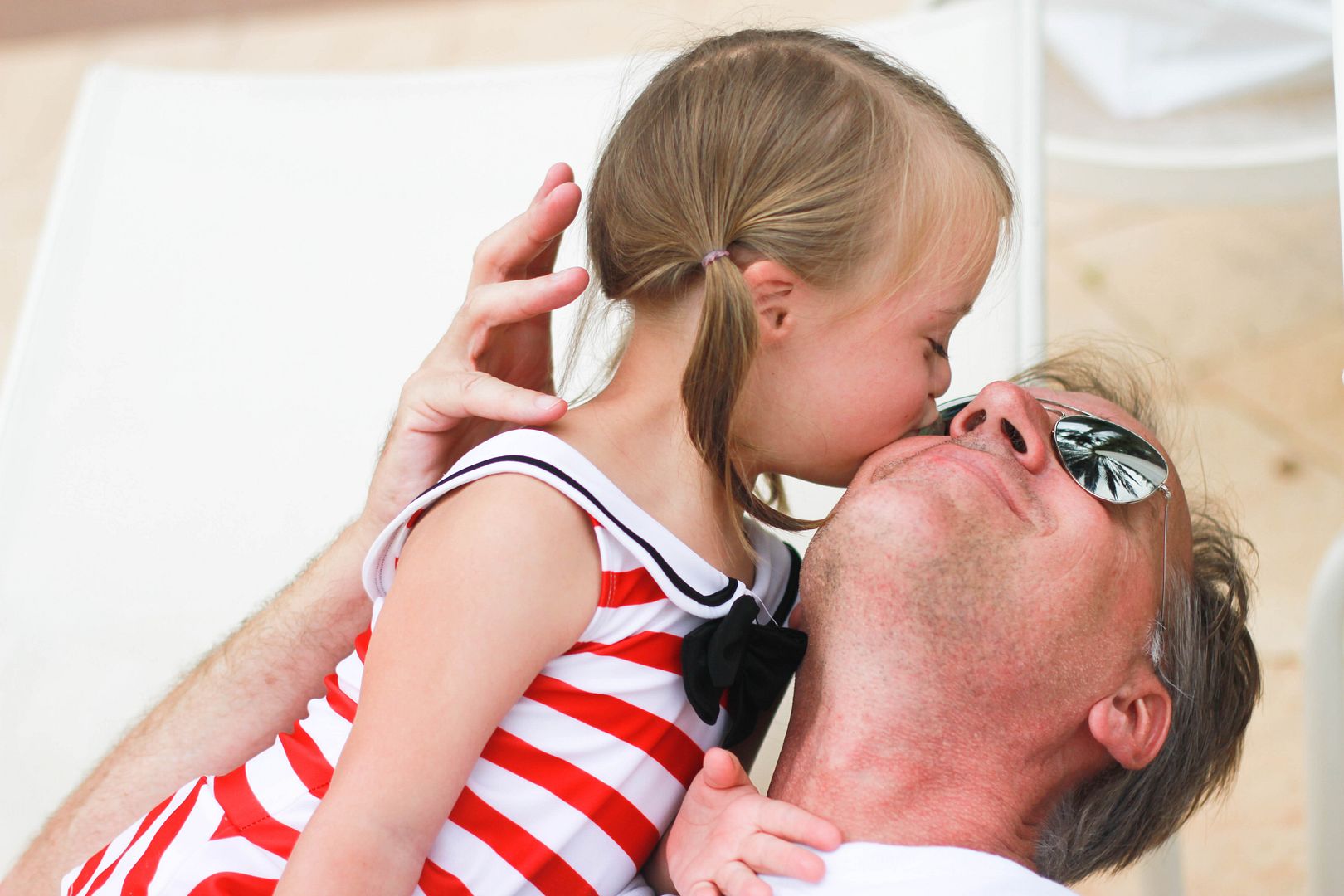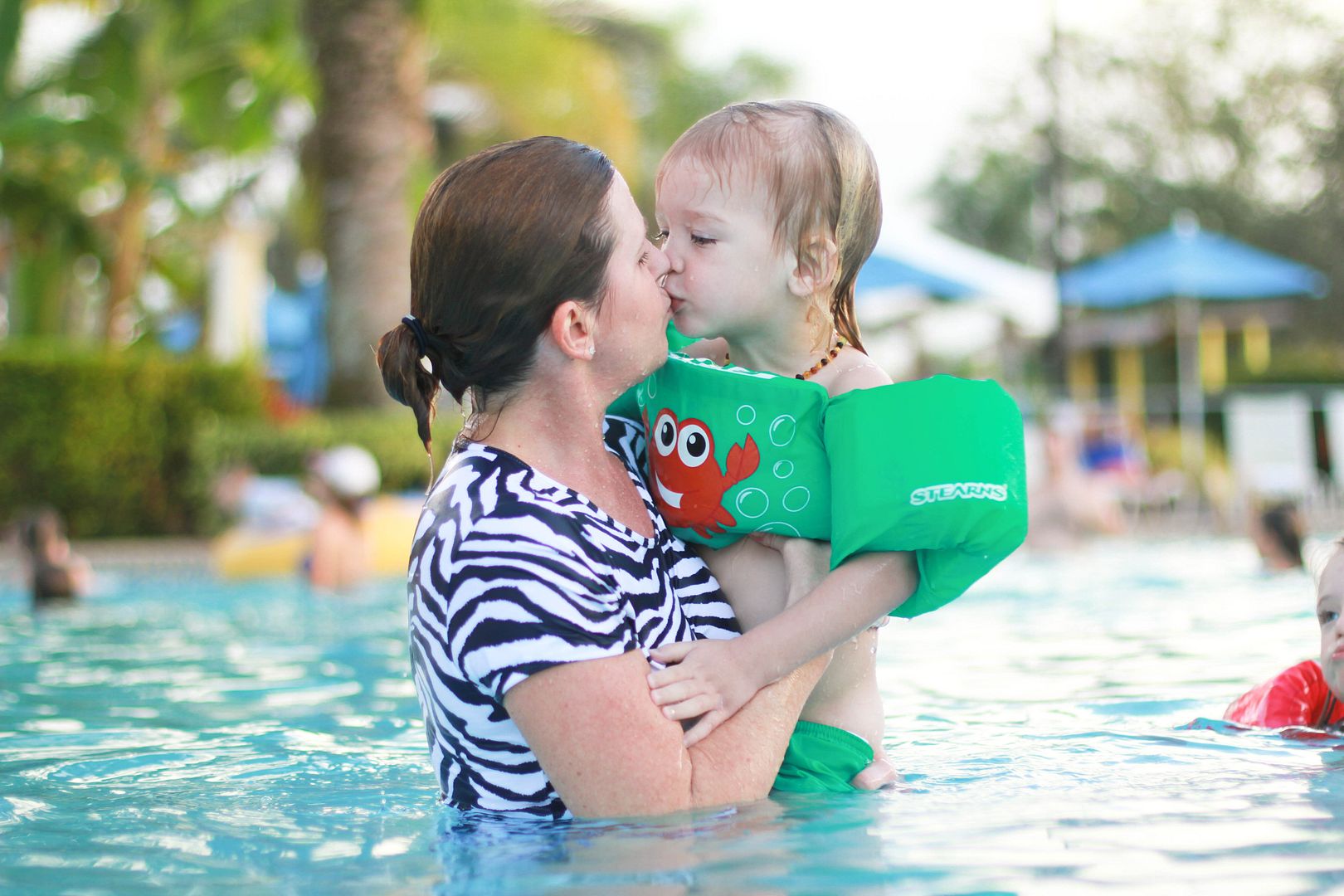 Love turned down.
(He didn't give her the kiss).
Backwards flip-flops in the wrong toes.
The stamp of childhood.
This mop of curls that I never know what to do with but love anyway.
My classy friend who complements my beer bottle with her champagne glass just right.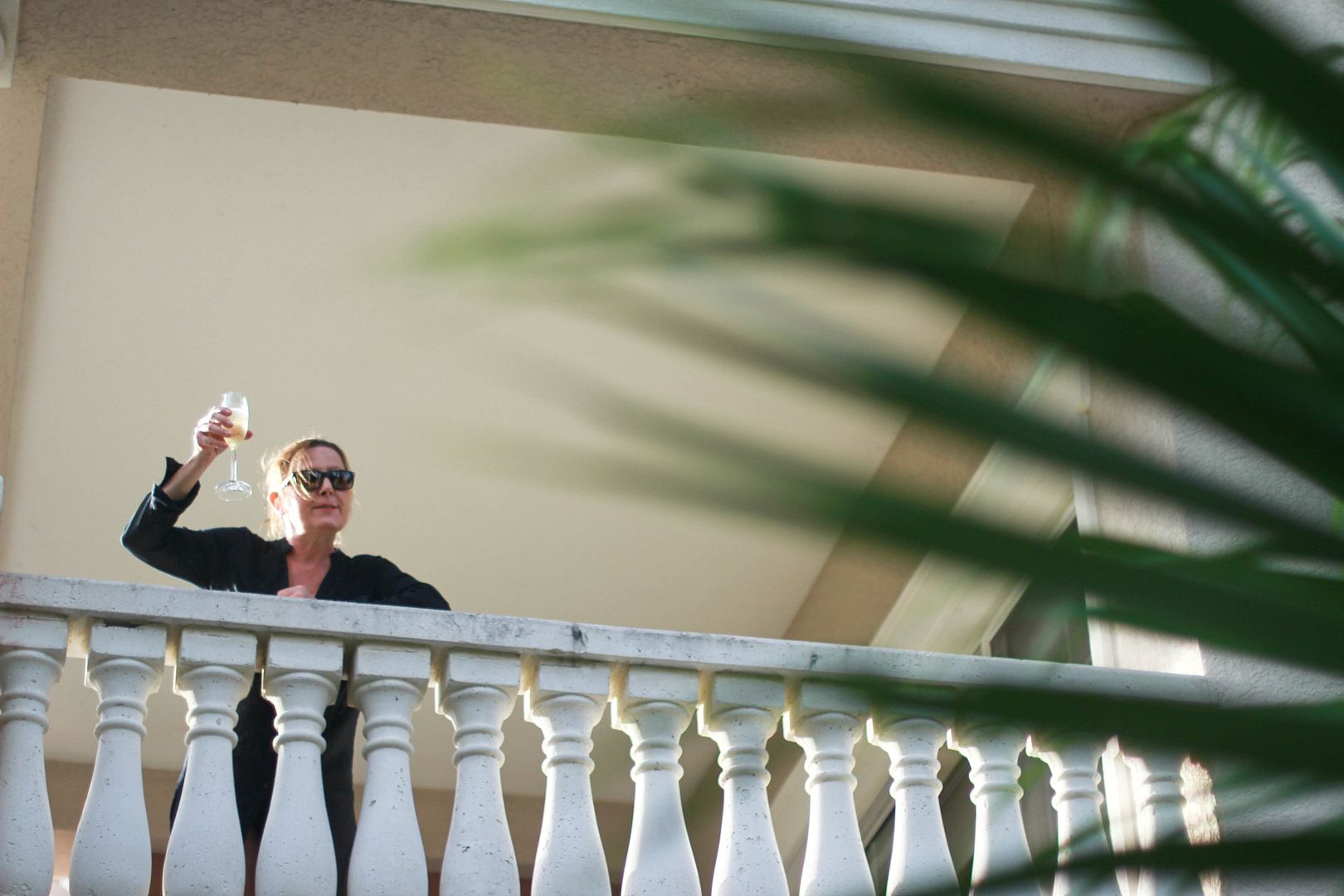 His smile during our "Hide from the dinosaur" game.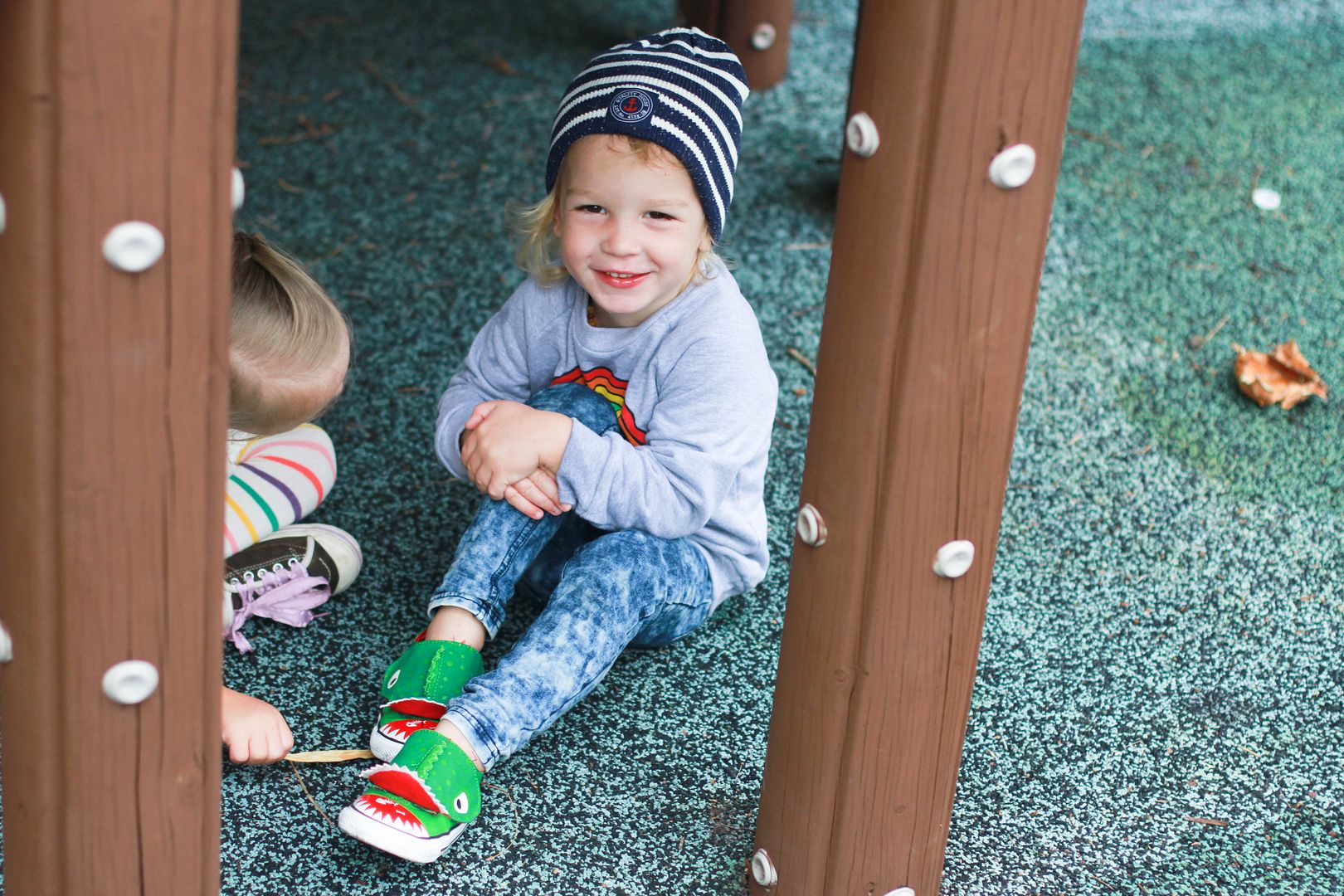 The decision to throw the bikes in the car last minute before we left.
A good hiding spot.
How many times our kids said "Again! Again!" to being thrown in the pool.
…and how many times our friends obliged.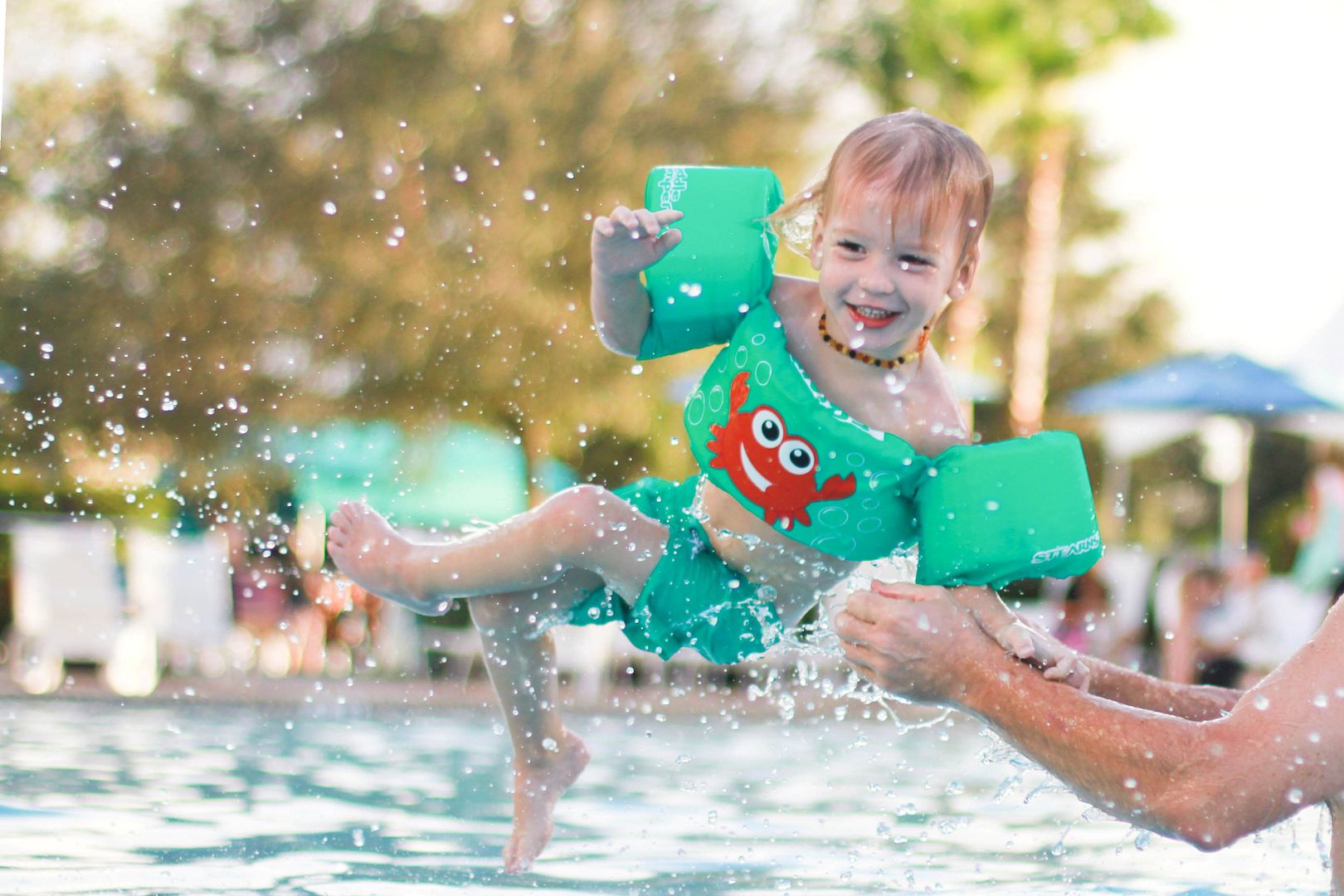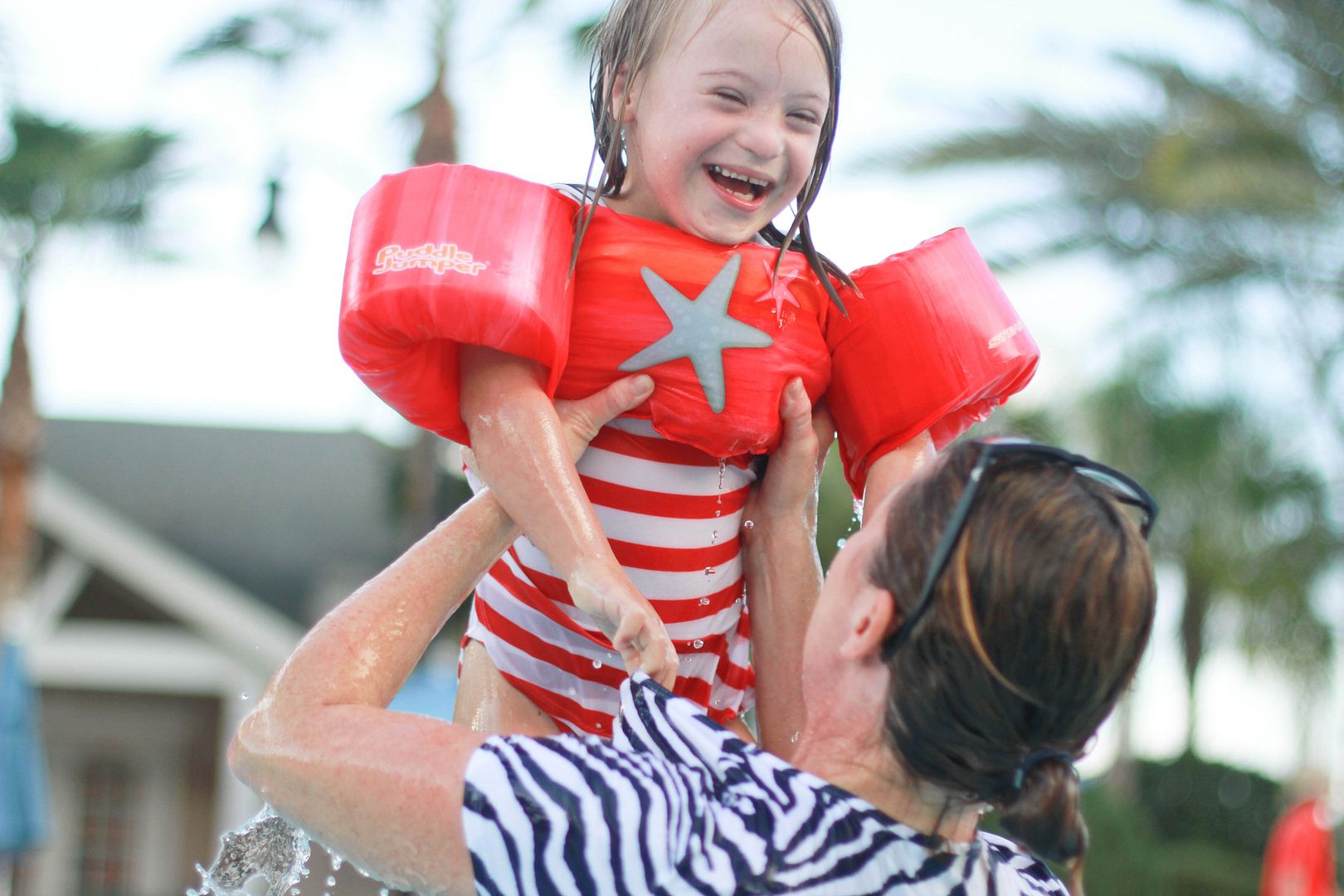 My personal suncatcher.
Jumping on hotel beds.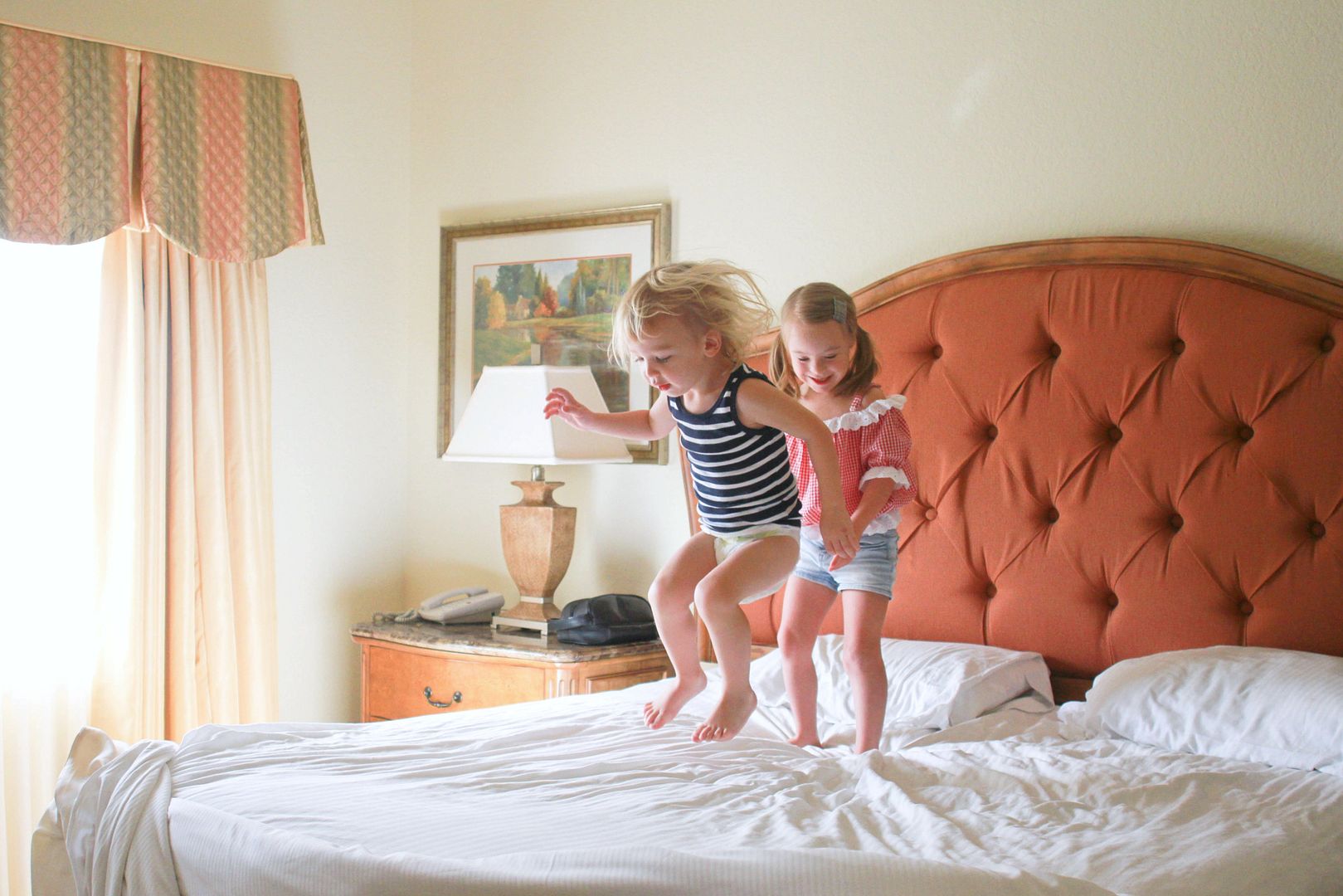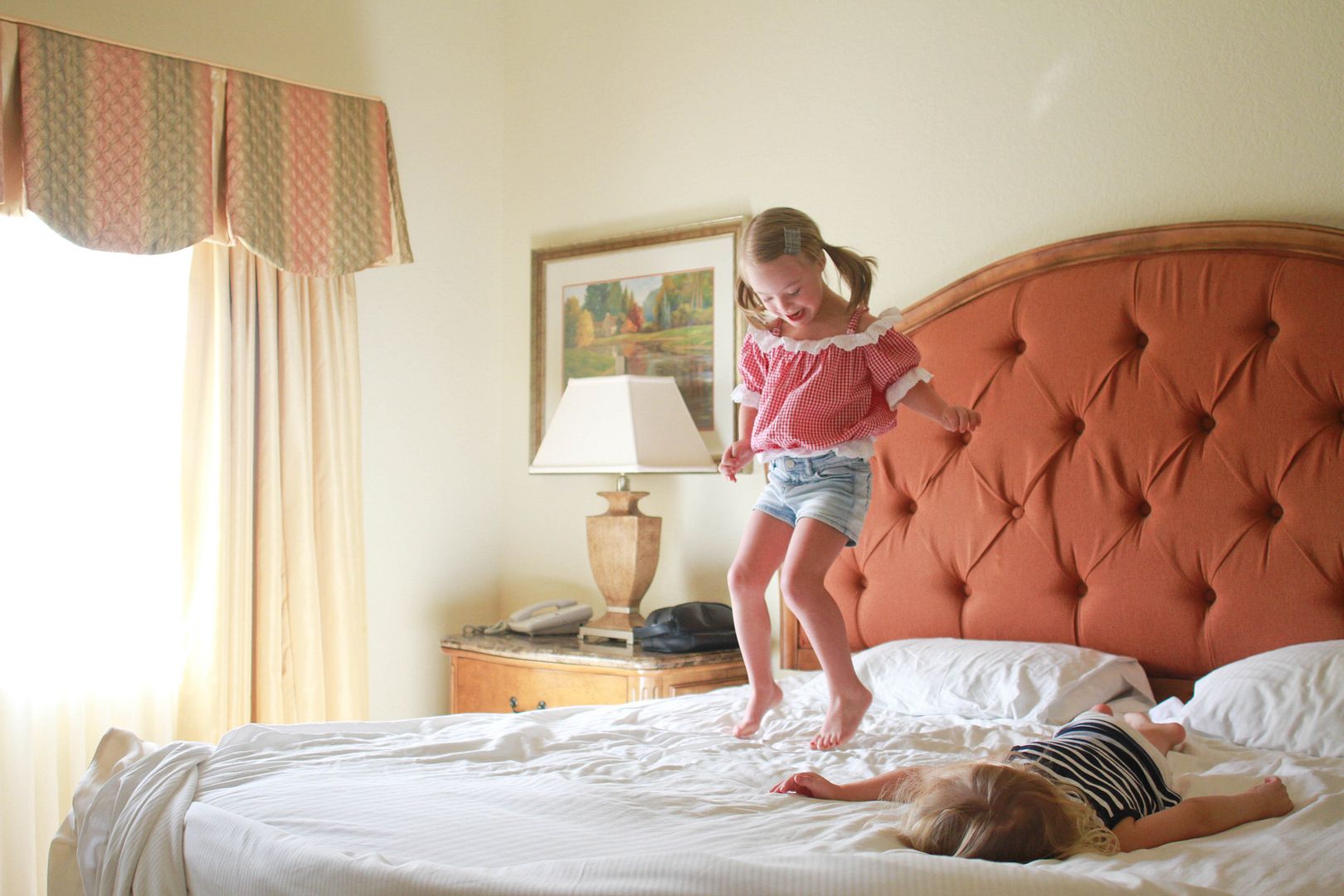 Half-moon eyes…
…that turn into little love ladles when flipped upside down.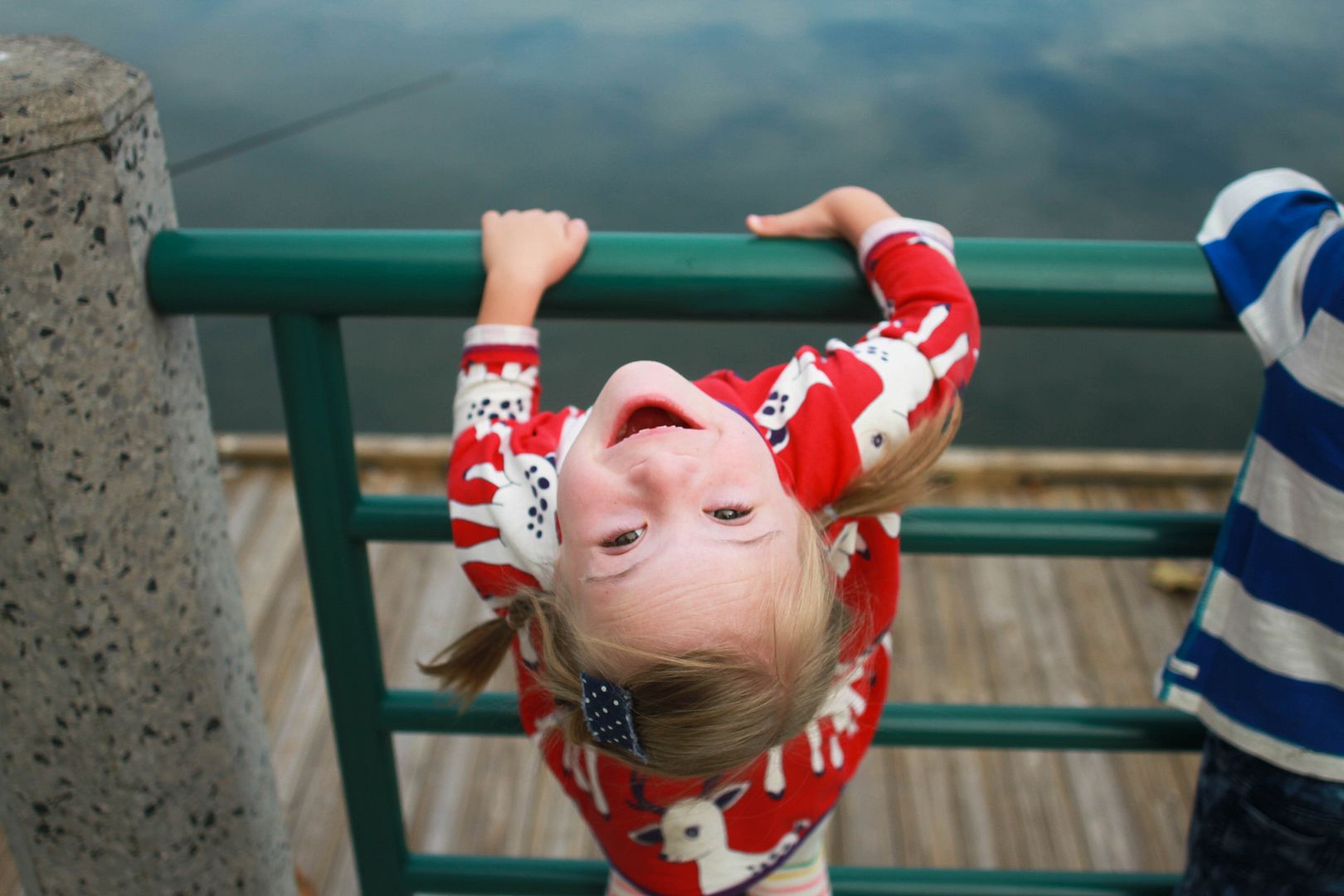 An almost six-year-old…
…whose celebration of birth is so perfectly timed following new years, new beginnings and big hopes.
Finding out yesterday that the kids don't go back to school today like I thought.
We have two more days of vacation.
And there you have it. An epilogue, a prologue. Now it's time to write the book.
Happy New Year!