This post is sponsored by Blue Apron.
Growing up, every year on our birthday, we got to choose what was for dinner. No matter how odd, how unhealthy or how much everyone else didn't like it–we chose the meal. Burger King? You got it. Fried chicken and chocolate malts? Done. For about a 4-year span, I chose the same thing without hesitation. Gyros.  Thick warm pitas covered in salty lamb and slathered with cucumber yogurt sauce. When we could afford it, my mom would pick them up for the entire family from Olga's Kitchen at the waterside food court by the University of Michigan's Flint campus. When we were tight on money, she'd buy pre-shaved frozen lamb from Meijer and make homemade versions as best as she could. It's since been one of my favorite meals, as tasty as it is reminiscent of home.
So imagine my delight when our Blue Apron box last week held all the fixings for Lamb & Beef Gyros with a Roasted Broccoli Salad.
I'll be honest, I was a bit skeptical of what looked like a slight spin off my trusted Olga's gyro. Would the lamb taste as good? Would the yogurt sauce stand a chance? And cornichons and mint seemed an interesting choice for toppings.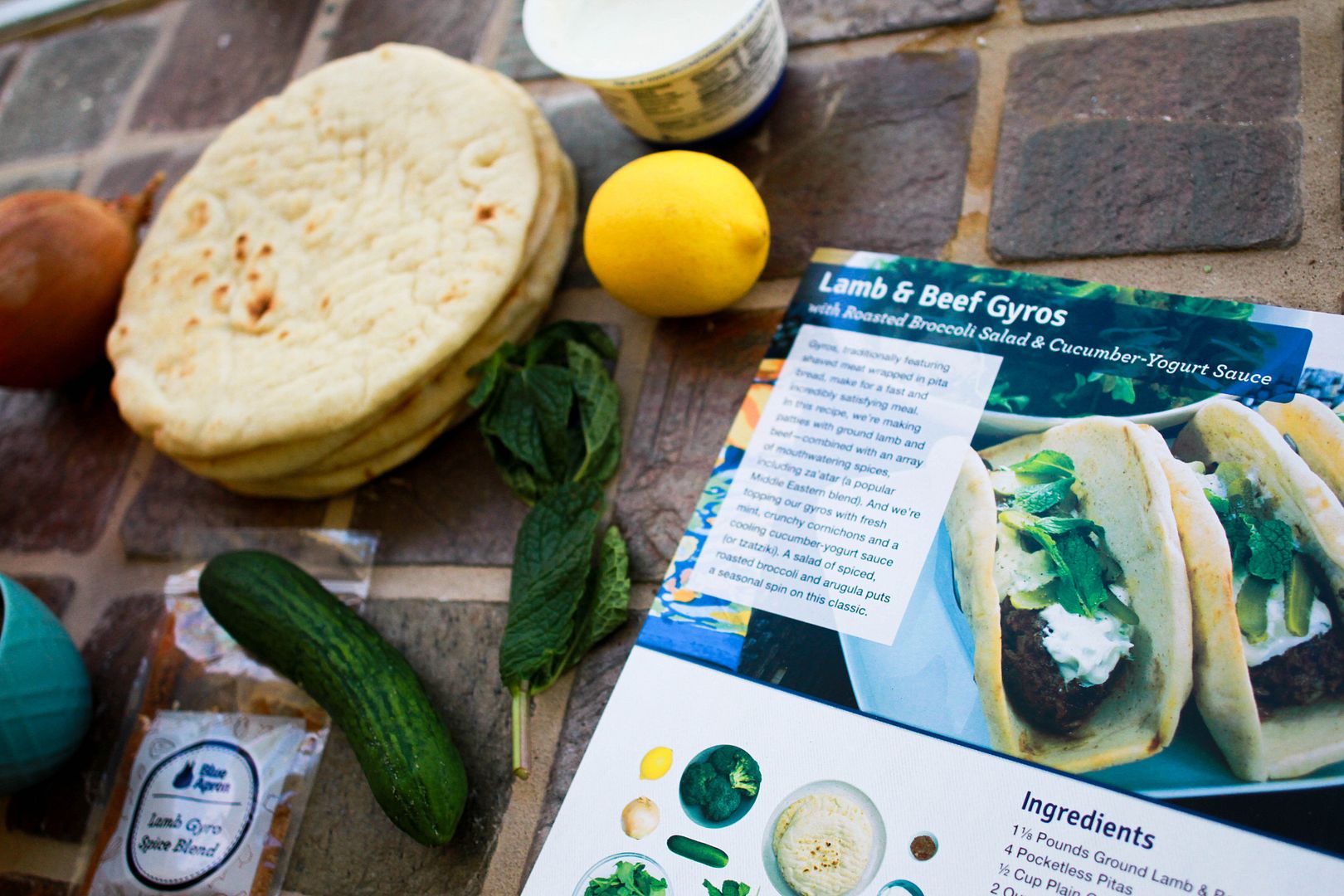 Turns out, it was perfection–just like a gyro is supposed to taste.
The lamb and beef mixed together with garlic and onion and spice made small patties that were delicious. The full recipe can be found here, but the gyro spice blend was a mix of a Lebanese spice I've never used before–Z'aatar (you can find it on Amazon) and cumin, paprika, coriander and white sesame seeds.
And I had no idea how easy it is to make yogurt sauce–simply grate a Persian cucumber into 1/2 cup plain Greek yogurt.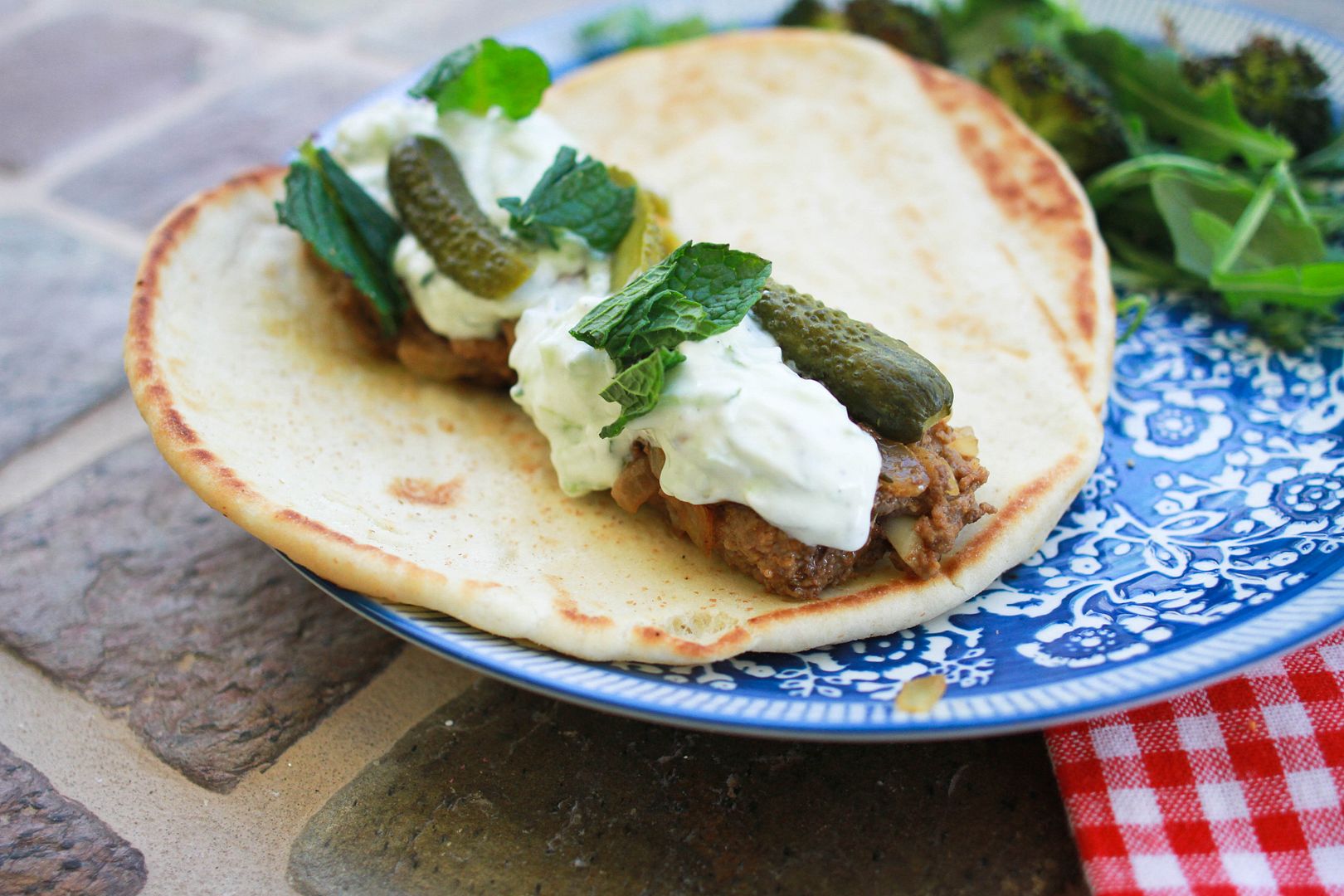 As always, one of my favorite things about Blue Apron meals is that it challenges us to get out of our box with cooking and try new things. A simple salad combination we've never tried before but loved? Arugula with roasted broccoli, topped with squeezed lemon, a little olive oil and salt and pepper.
You can find more Blue Apron chef-designed recipes here. A little scrolling always gives me a few new meal inspirations for the coming weeks. This Spiced Pork & Winter Hash has me intrigued (brussel sprouts, sweet potatoes and apples!).
And if you're interested in trying Blue Apron and getting all the farm-fresh ingredients you need, in exactly the right proportions, delivered to your doorstep with chef-designed recipes, check it out here. The first 50 readers will get 2 free meals with their first Blue Apron order.
Also, note! Blue Apron now offers a recycling program. You can use the recycling locator to find recycling options in your community or return your Blue Apron packaging for free to Blue Apron via USPS.