Yesterday was back to school for our county, and let me put it this way. Since I came home from vacation, I've cut out sweets and carbs and drinking because LORD, did I ever eat, drink and be merry for the past month and a half. And I came home strong, dedicated, knocking out my new goals like a boss. We were in control. We were egg whitin' and kale'in our mornings, and it felt so good. But then yesterday came. And I broke open a bottle of wine at 5:30. And then my damn neighbor walked over with a CHOCOLATE CAKE, and now my kitchen counter holds the remnants of the Massacre of Healthy Ambition 2016.
You know what I love about life? Do overs. So we stumbled. 2 steps back and 15 steps forward. If Britney Spears recovered from 2007, I can move forward from yesterday's surrender. And before I go forth with gusto into all the good things that August and September may hold for this place, let me pause just a little for the solitude and family time the last week of summer delivered.
We spent our last week together as a family with Brett's parents in Jasper, Georgia at Big Canoe which is this unbelievably gorgeous mountain community that offers everything from hiking trails to a full inflatable playground on the lake.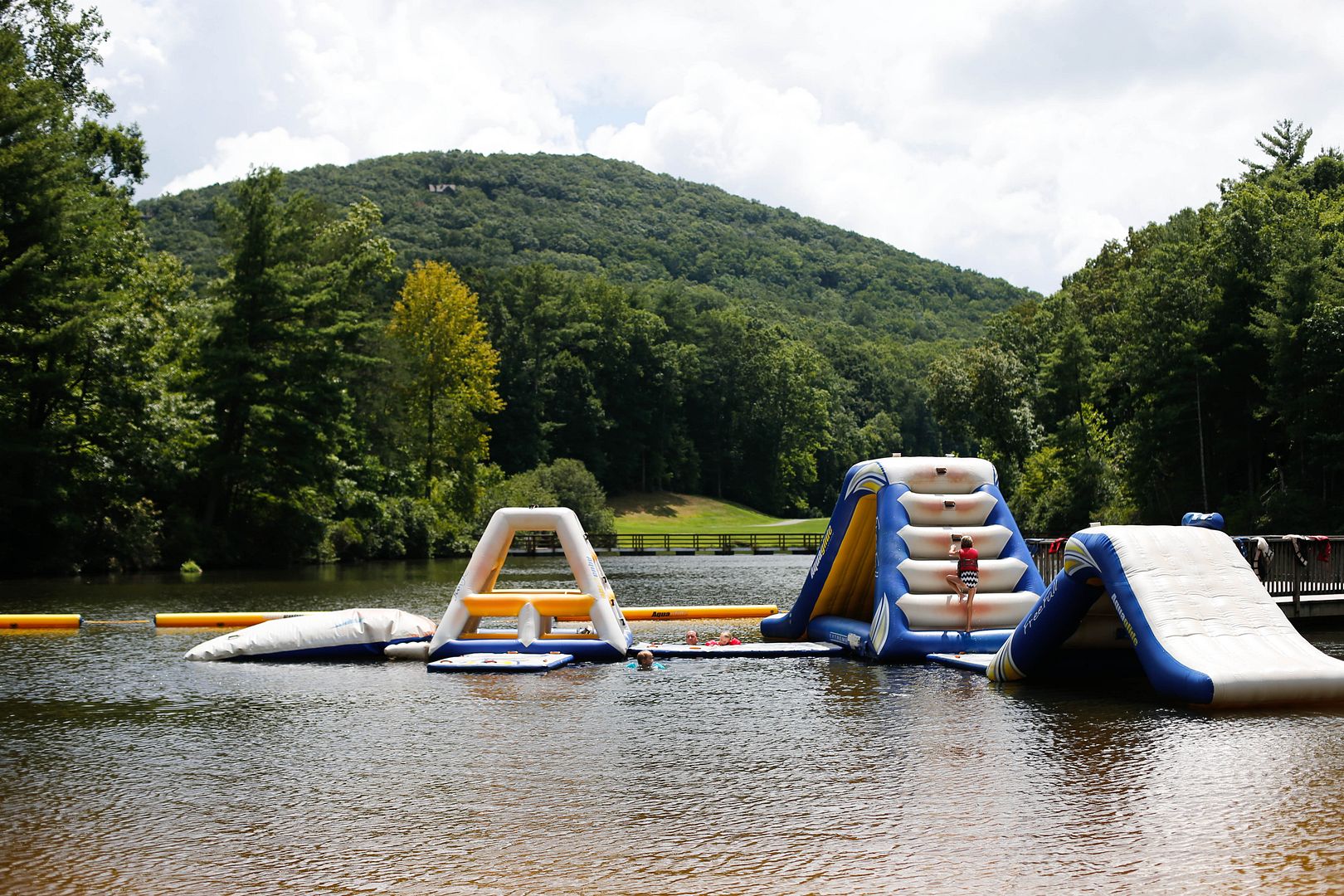 We slowed down, did little but loved a lot–sipped coffee in morning huddles that didn't break up for getting ready routines until we thought about what we were going to do for lunch, watched the Olympics together at night, cooked, read books on the back porch, took walks, swam, forgot about everything but the present. And it was wonderful.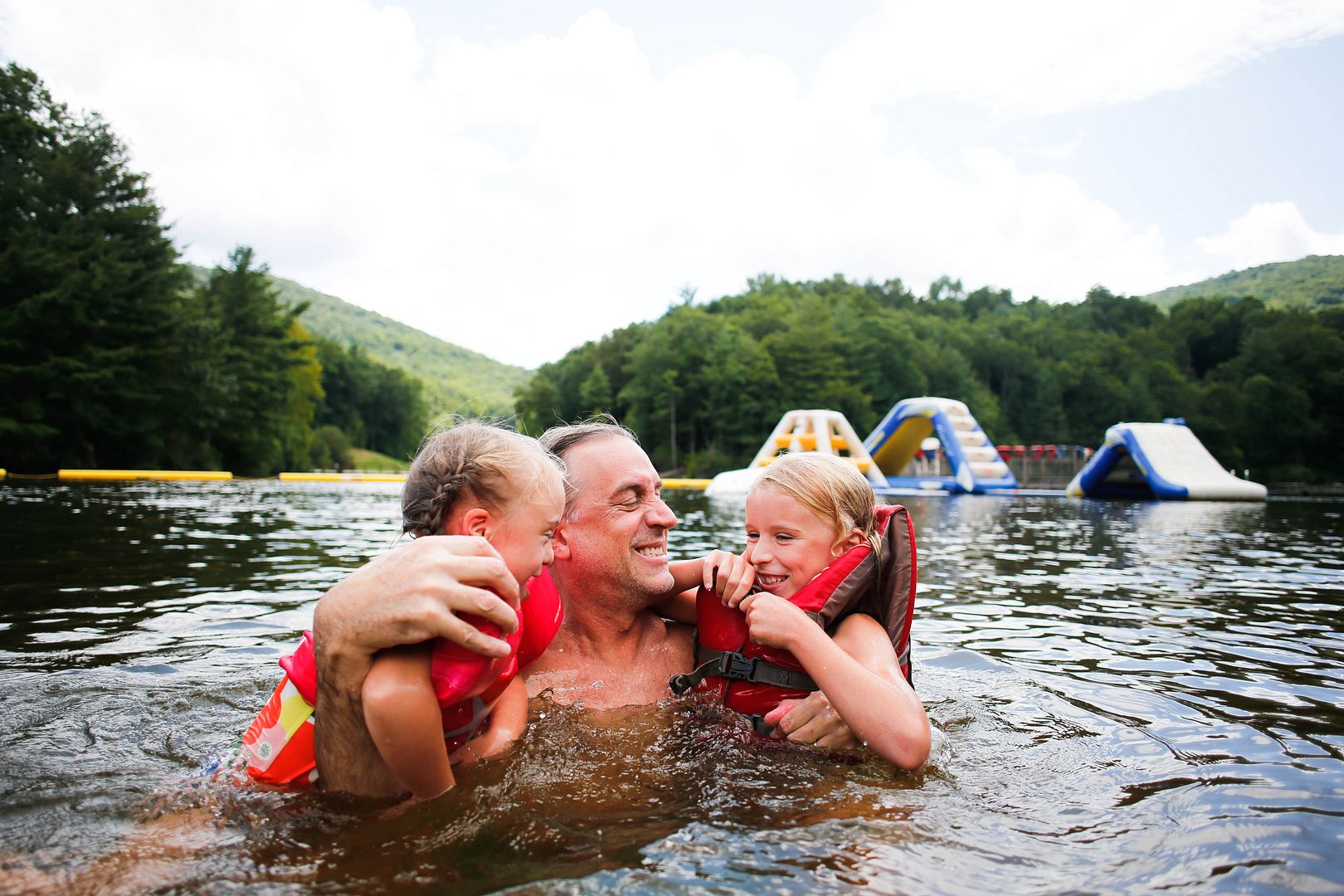 And look. I found a fall prequel on a walk to the lake. Heck yeah, I tucked them away in the last chapter of the book I'm reading.
That there on the left is a water slide built into the rocks.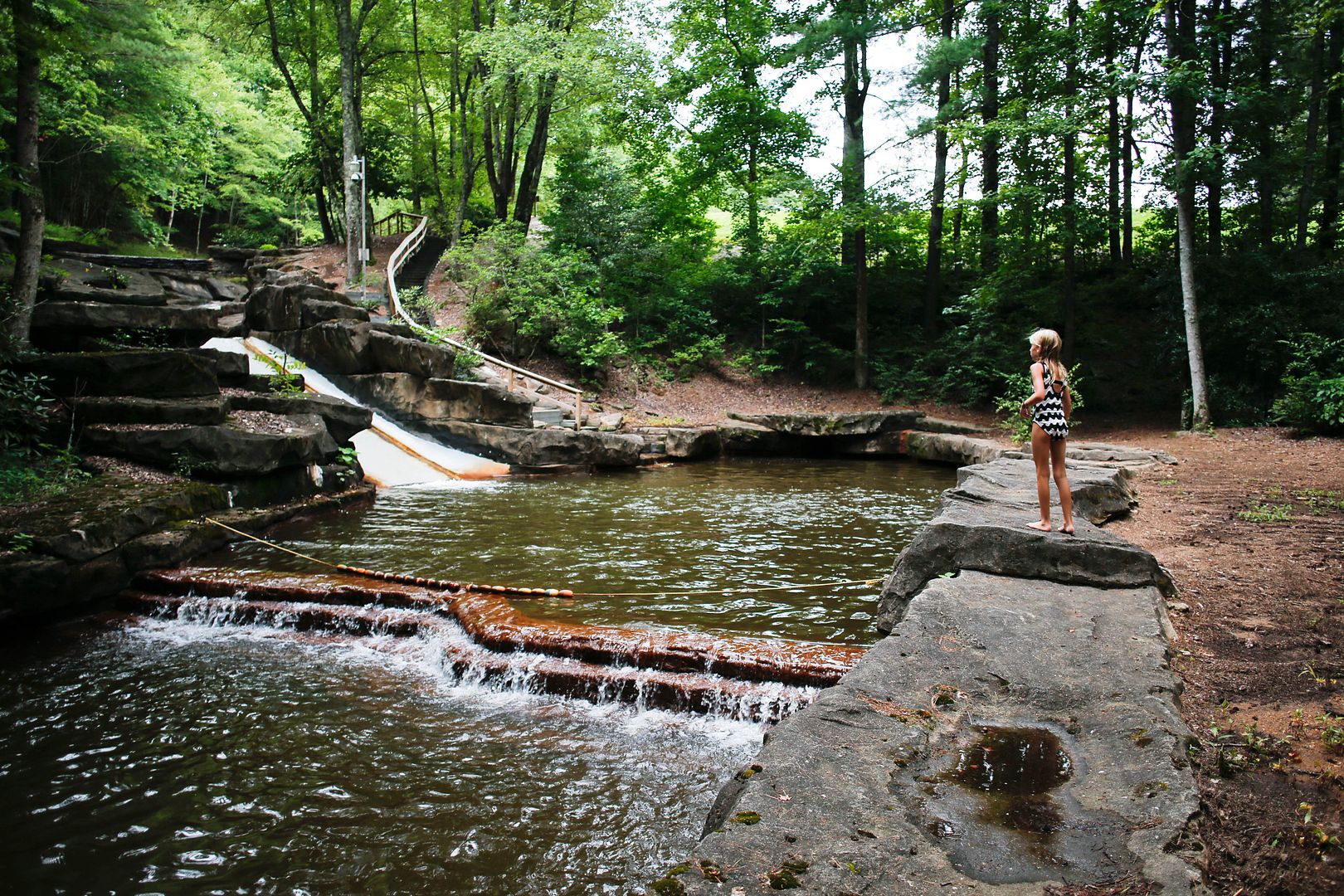 As always, more than views and lakes and entertainment, what I love most about these trips are my people. Watching my kids climb up on their grandpa's lap, hearing him ask them questions and listening to their responses…makes me so happy.
Every good summer should have a corn shucking fest.
The pontoons Big Canoe rents are all electric, keeping the lake volume at its magical peaceful place.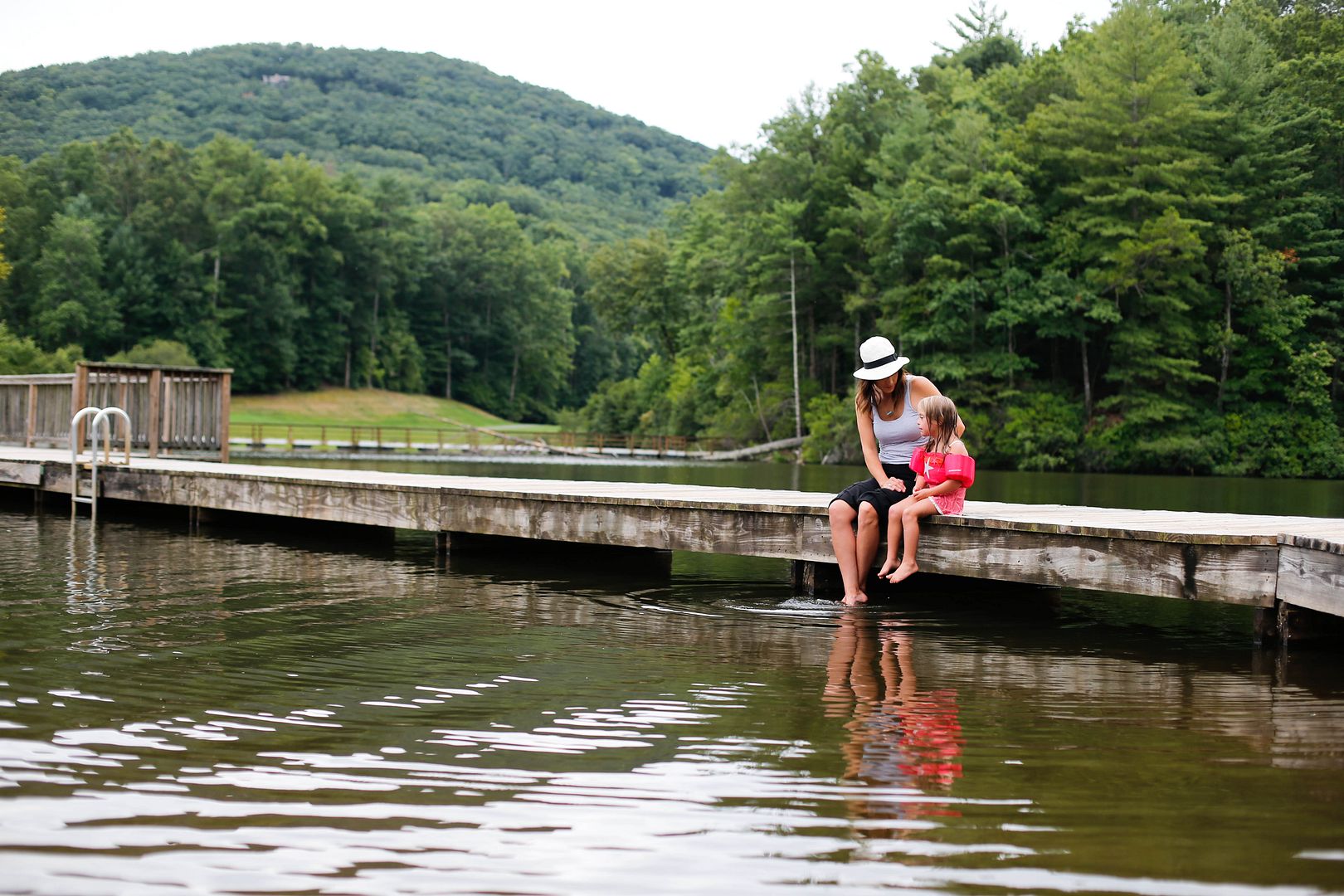 Add red canoes to 14,000 Things to Be Happy About.
Add sassafras to 14,000 Things to Be Happy About.
…and any cabin named "The Shack."
Flying kids…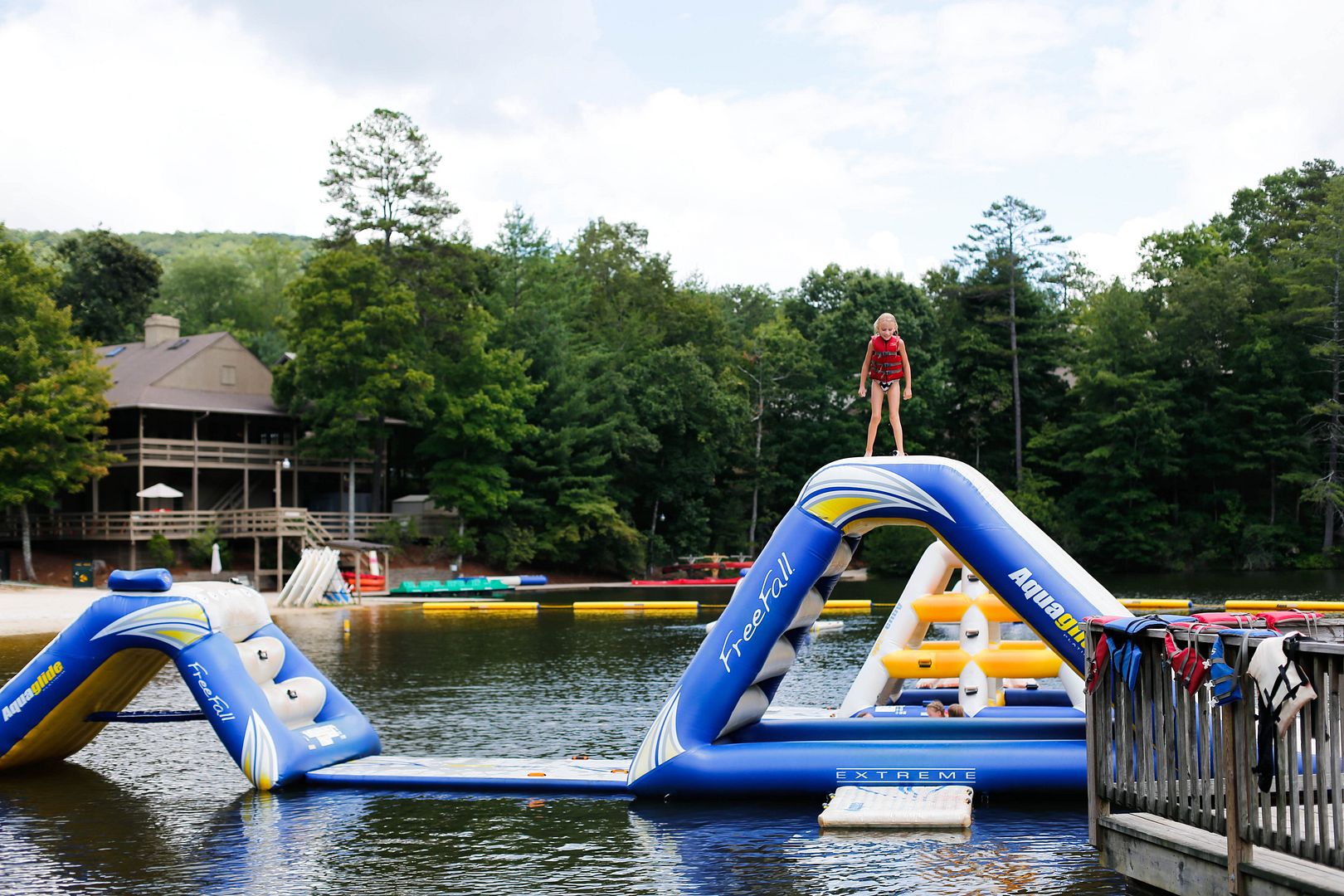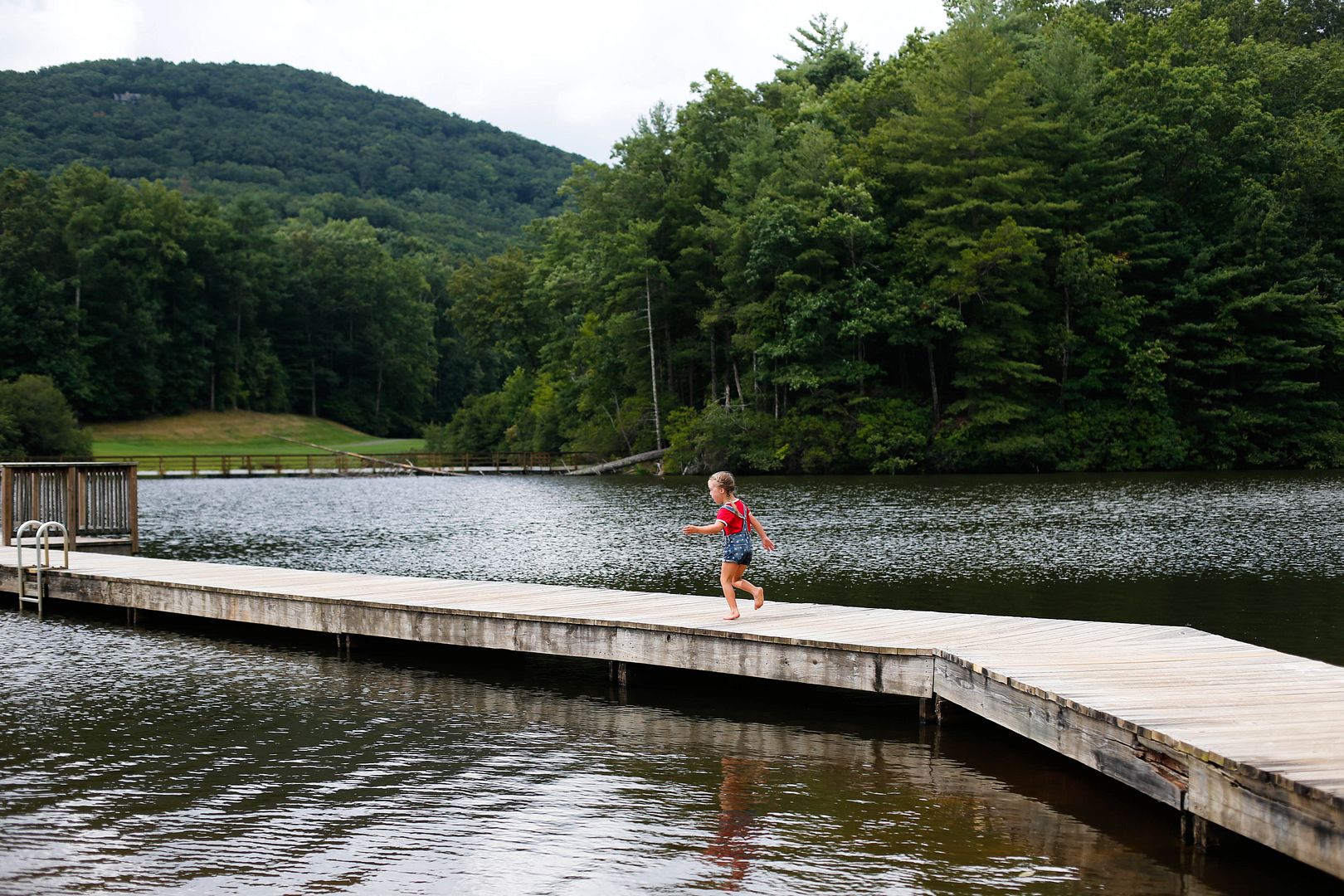 …lunch with a view…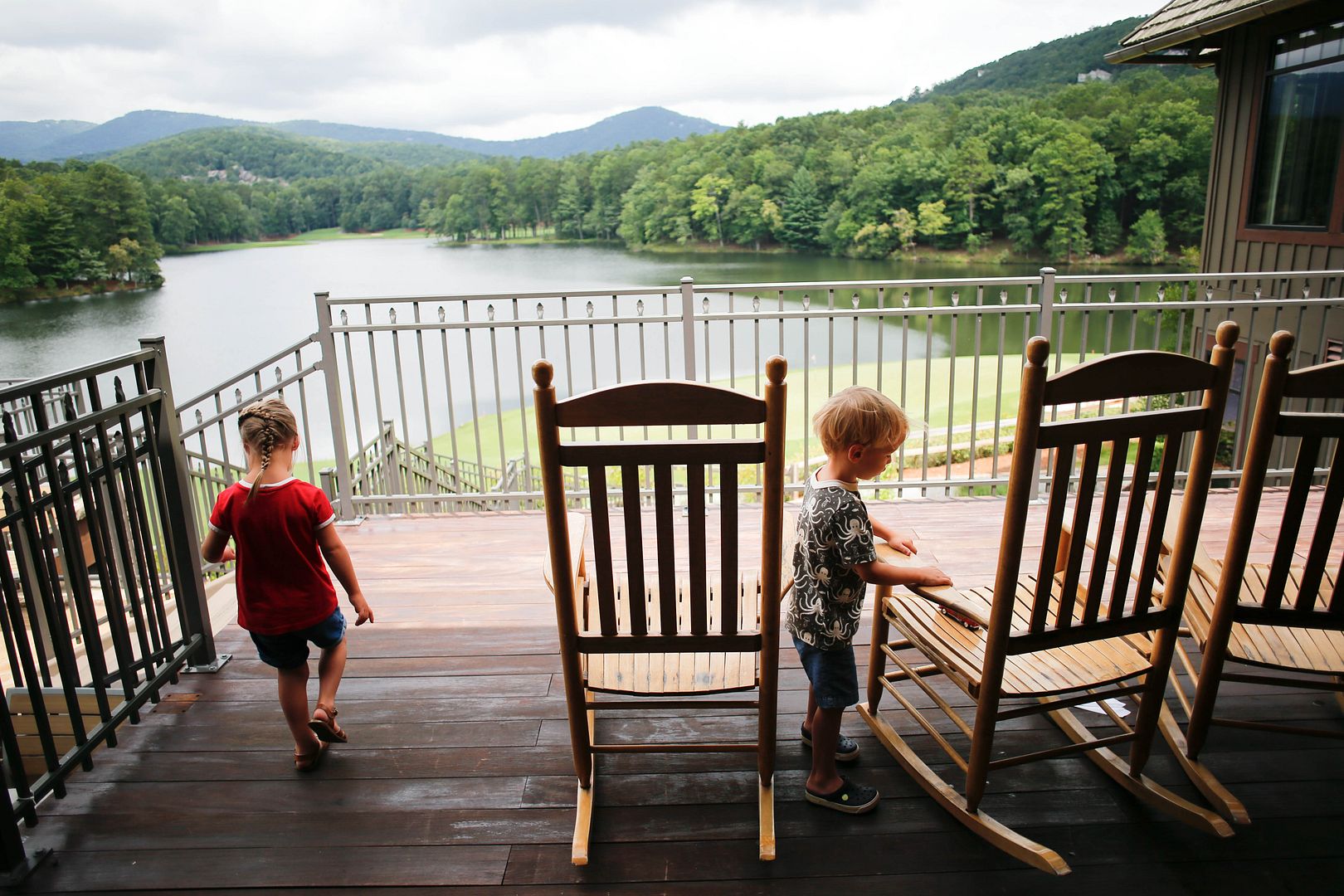 …and most definitely the possibility tomorrow holds.
I have a chocolate cake mess to clean up. Happy Tuesday!