Seeing as we've now watched Parent Trap 19 times on this trip (NOT KIDDING–it plays in the car when we're on the road, and Nella won't let anyone switch it out), we decided to kick off our own camp day this summer. Actually, I made that sound like a random carefree decision, but let's be real here. I thought the dickens out of this thing. I started out landing on some cute tube socks around Christmas, thinking "oh, wouldn't these be cute for a summer camp day," and then it snowballed until one day I was designing camp logo shirts and googling how to emboss leather. I don't know how the hell it happened. One minute, I'm throwing canoe stickers into a pile saved for summer and next thing you know, I hold the inventory to run a 3-month camp for the Girl Scouts of America. Whatever, we rolled with it.
We planned this for a weekend with some dear little cousins, but they couldn't make it this year so we invited some new friends who live near my dad's cottage. (Lainey had a blast with her new friend but isn't in a lot of photos here because I don't know the family of the little girl with her and didn't have a chance to ask if it was okay to feature her photo.) Also one more disclaimer and I swear I'll shut up–I'm editing on a tiny laptop with limited software, so these photos are a little off.
Basically, I wanted to give the kids a full camp adventure with an emphasis on arts and crafts lodge because I was the dork who hung out there all day long. What's that? Time for tug-o-war? No thank you, I'm finishing my 59th lanyard keychain. You go ahead. Also, they are too young for the hot sailing instructor, so I skipped that part too.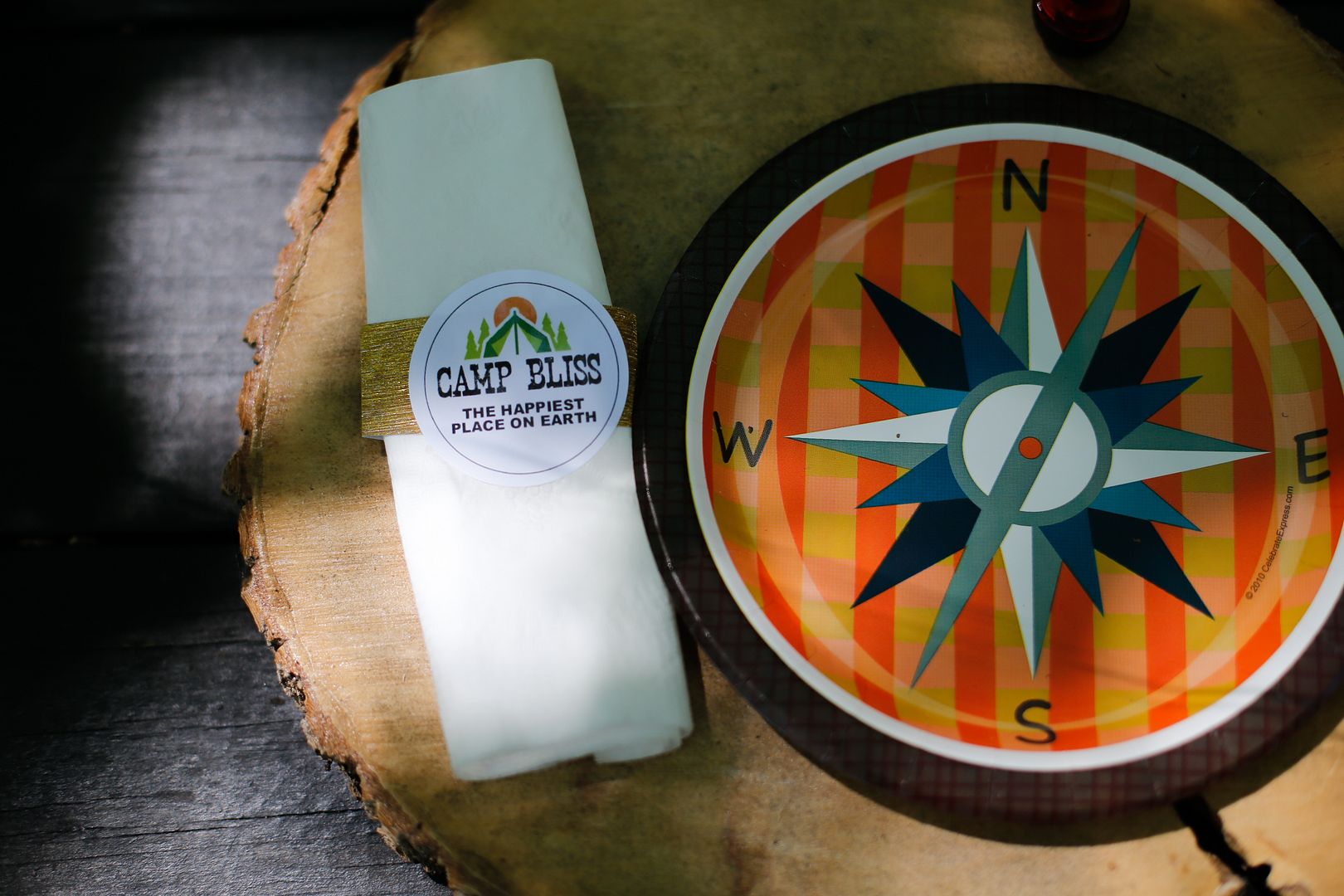 Table camp décor: compass plates, campfire centerpiece, pine tree cupcake toppers, mini flashlights. Also, several people have asked about the kids' tube socks. We wear these ones, and they are perfect–nice and snug.
I fly my camp freak flag much like my Christmas one, so anything that screamed summer camp, we were all HELL YAAAAAAAS. Kayaking? Yes. Archery? Yes. Build a lean-to out of sticks? YES! Okay, we didn't build a lean-to, but look! Sack races!
Our outdoor nature lesson came from my dad's butterfly house where more than 30 butterflies feast on milkweed and flowers.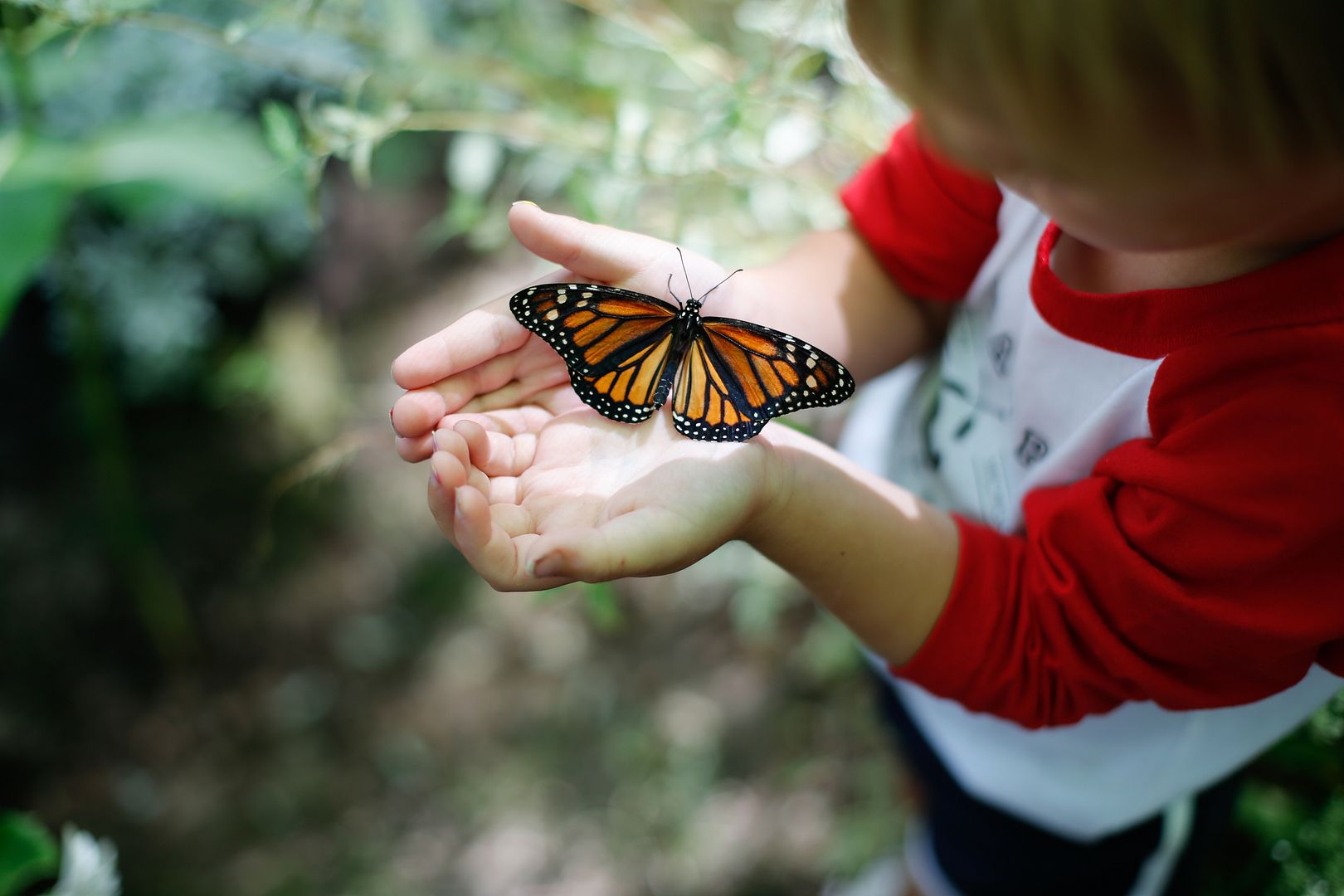 I ran the camp tattoo parlor (Tattly camp set), and I take my job seriously.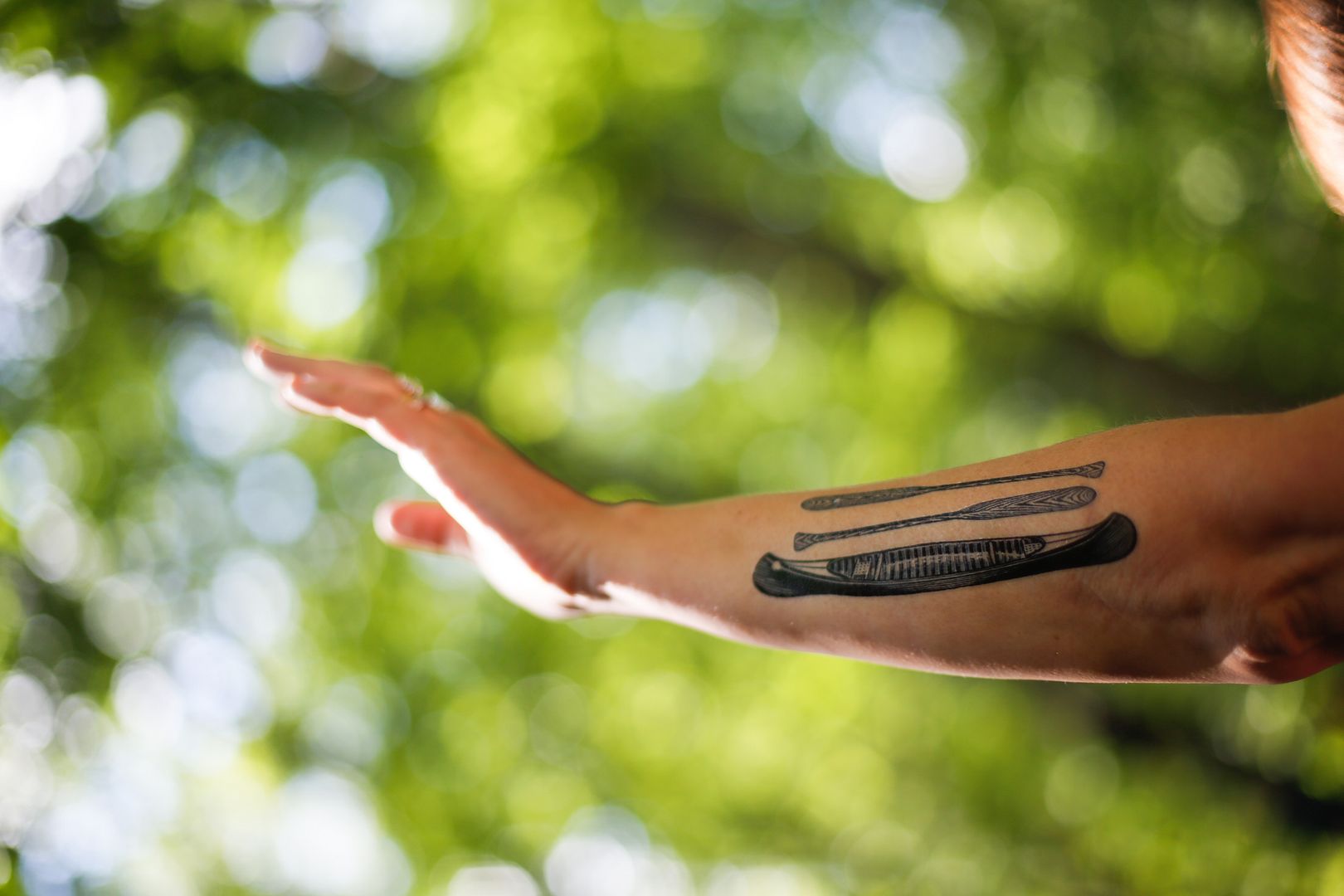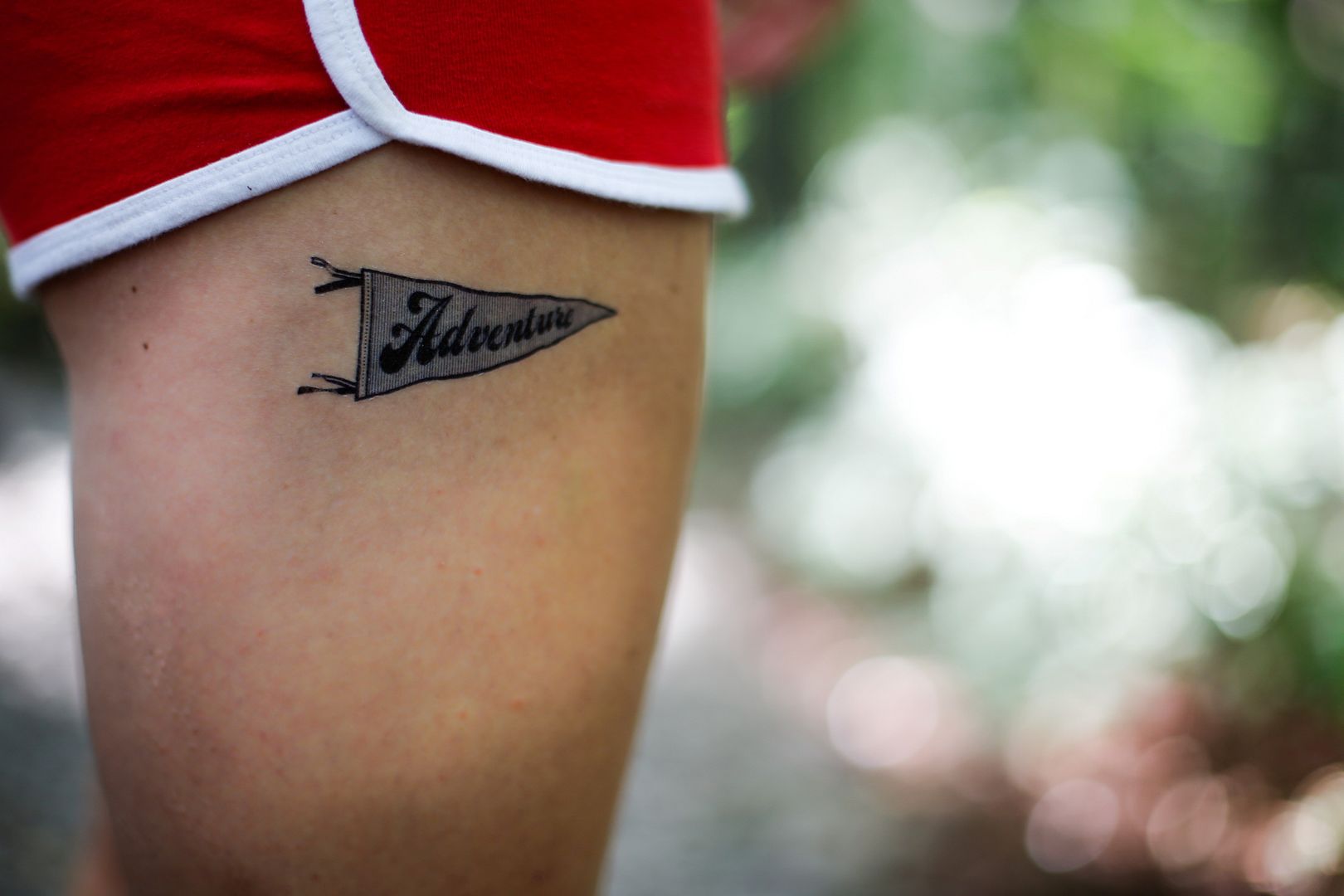 We did these camp crafts for the arts and crafts lodge along with several others, and I'd hereby like to say a huge thank-you to my dad and Gary for not saying one word about their back deck looking like a ransacked Hobby Lobby bin.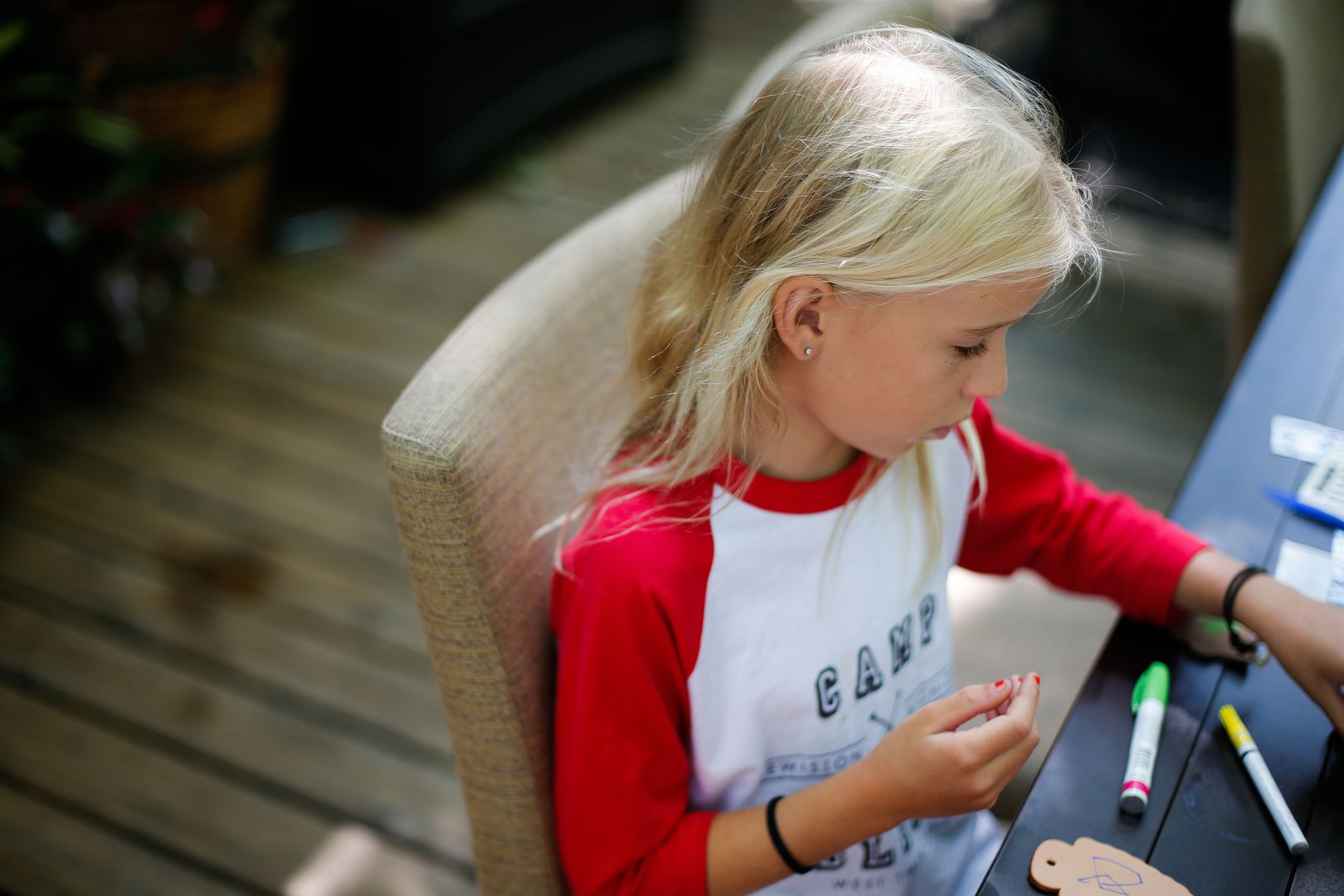 The 10th Camp Commandment: Thou shalt not hold camp without tie-dye.
Or archery. Even if you don't ever make it even close to the target. Just fling the arrows at each other and get mad and throw them when they don't go where you wan them to go. I think that's how the professionals do it too. One more thing–FAKE ARROWS. Whew, that was an important one.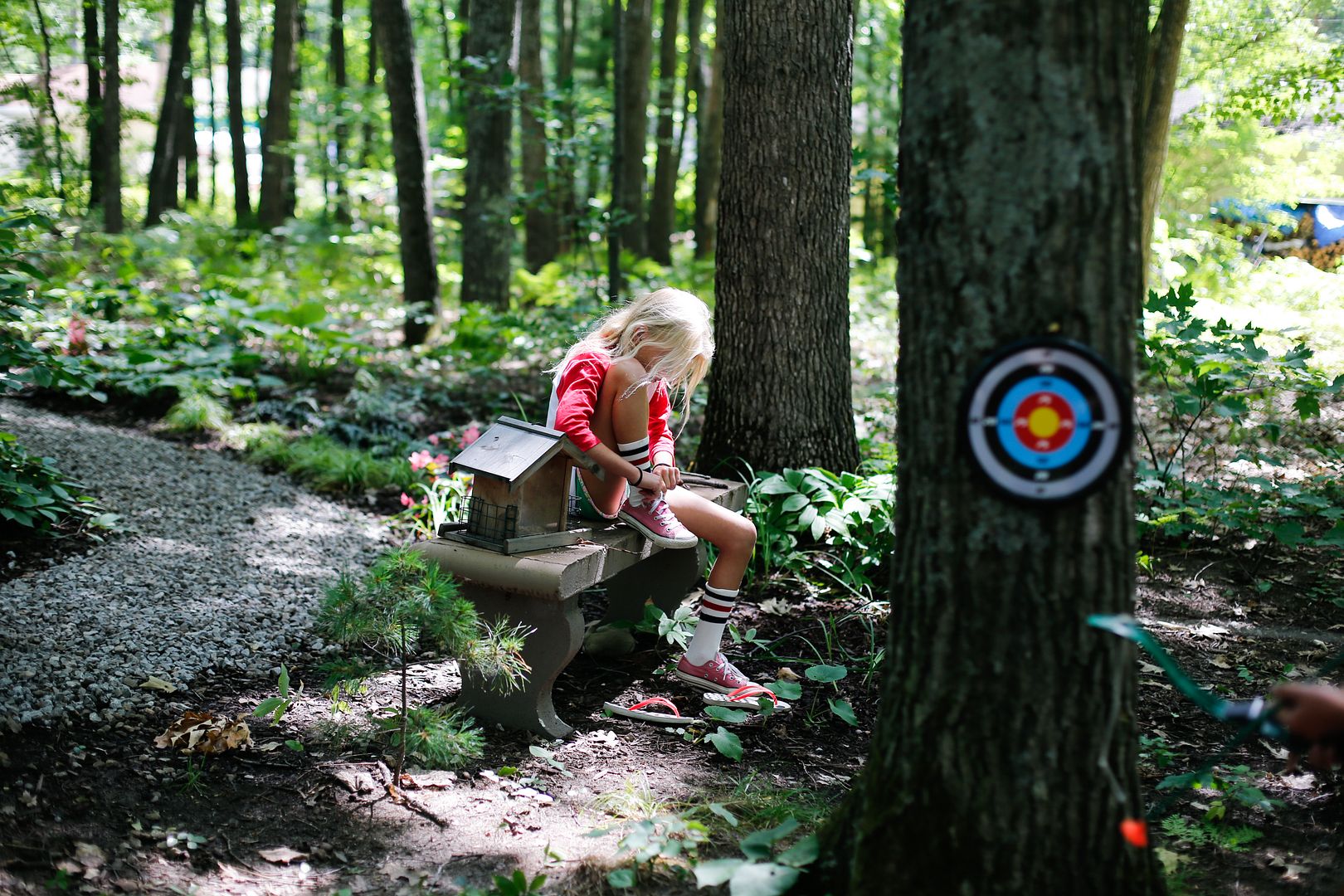 Camp. of course, ends with a fire. With wood and sticks gathered by the little ones. And hot dogs and marshmallows.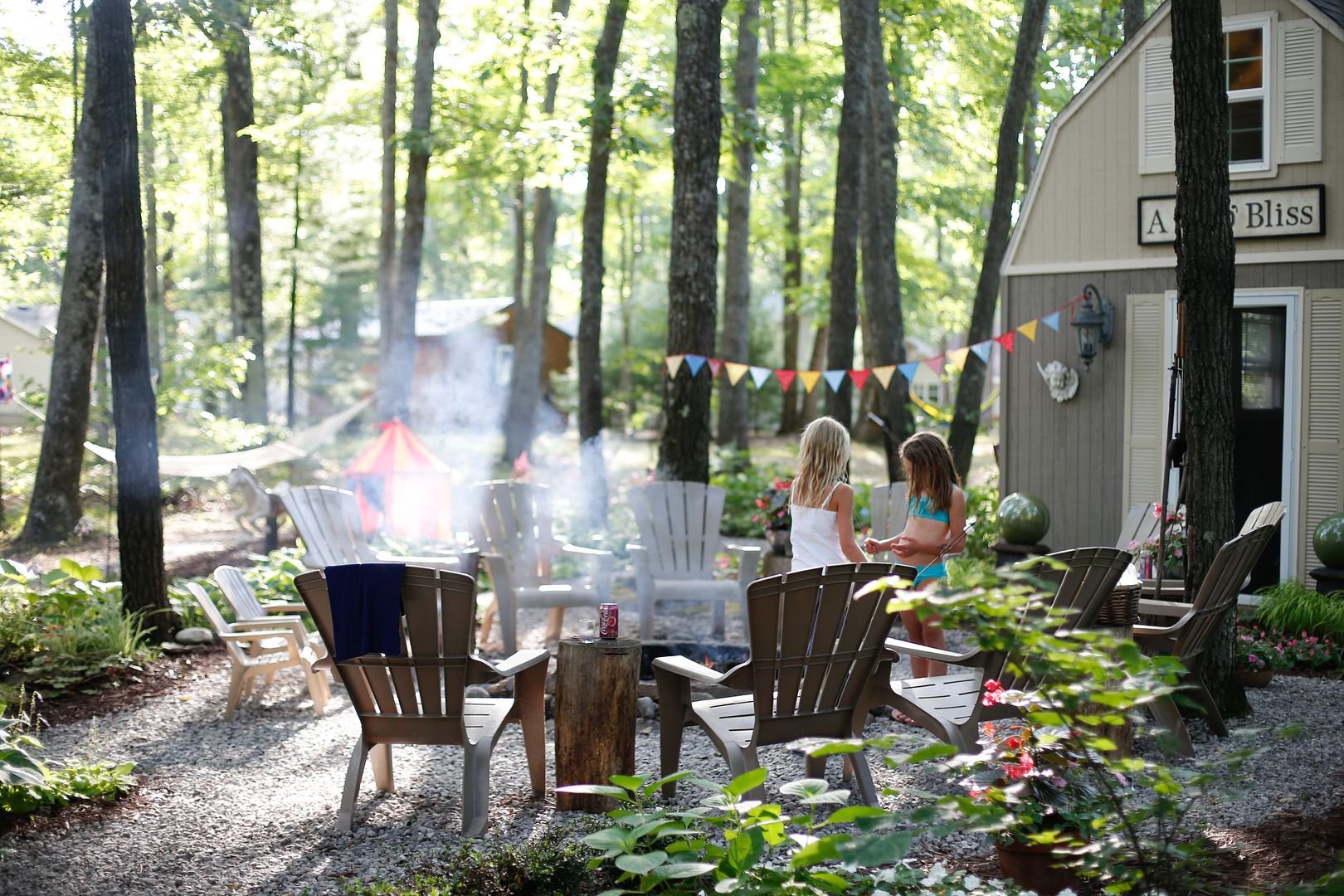 And now, I pause this post to impart the wisdom I gained from toasting marshmallows for 30 consecutive nights. Want the perfect toasted marshmallow? Crispy and brown, bubbly in all the right places?
1. Don't use those commercial metal sticks they sell. The marshmallows slide off them, and there's no grip to keep them positioned properly. You need a real stick, scoured from a Walk for the Perfect Stick (proper noun, of course). 
2. Don't go near the flames. Go for the glow–the wood that's red hot but won't catch your marshmallow on fire.
3. ROTATE. Think rotisserie. Slowly rotate your marshmallow to even brown all sides.
4. Patience. It's going to take time. You have to be in it for the long run. Think goals. Perfectly brown takes time, but that marshmallow will be worth it in the end.
With those four rules, you too can create this beauty.
We rightly trashed our camp shirts with marker and glue and dirt and marshmallow. We laughed and made messes and decided that camp is really just real life summer with a cool logo.
Either way, we liked it. And I've got 12 months to start planning the next one
So much to do…so little time. wink-wink.
To all our fellow Monday-ers out there, happy day to you.