Let me tell you what's depressing. Jumping in the car the morning after Christmas to run a quick errand and finding that the radio station that's been playing Christmas carols the past month is now streaming dentist office soft rock. Basically John Tesh ruined my day today. But I'm a fighter, so I'ma get it back. (*Note: Wouldn't suggest editing your Christmas morning pictures to the soundtrack of Little Women either, because I tried it and, listen, things are sentimental enough right now.)
That said, Brett took the week off, and we let Christmas unfold into an entire week of family time–good food and movies and going out strong before shifting to the new year. We're in no hurry to clean up and jump ahead, so we're sitting right here, enjoying…
…the last traditions before Christmas day–cookie decorating and our annual trip to see Santa which turned out to be a 4-hour wait, so we canned the big guy and filled the space with family time.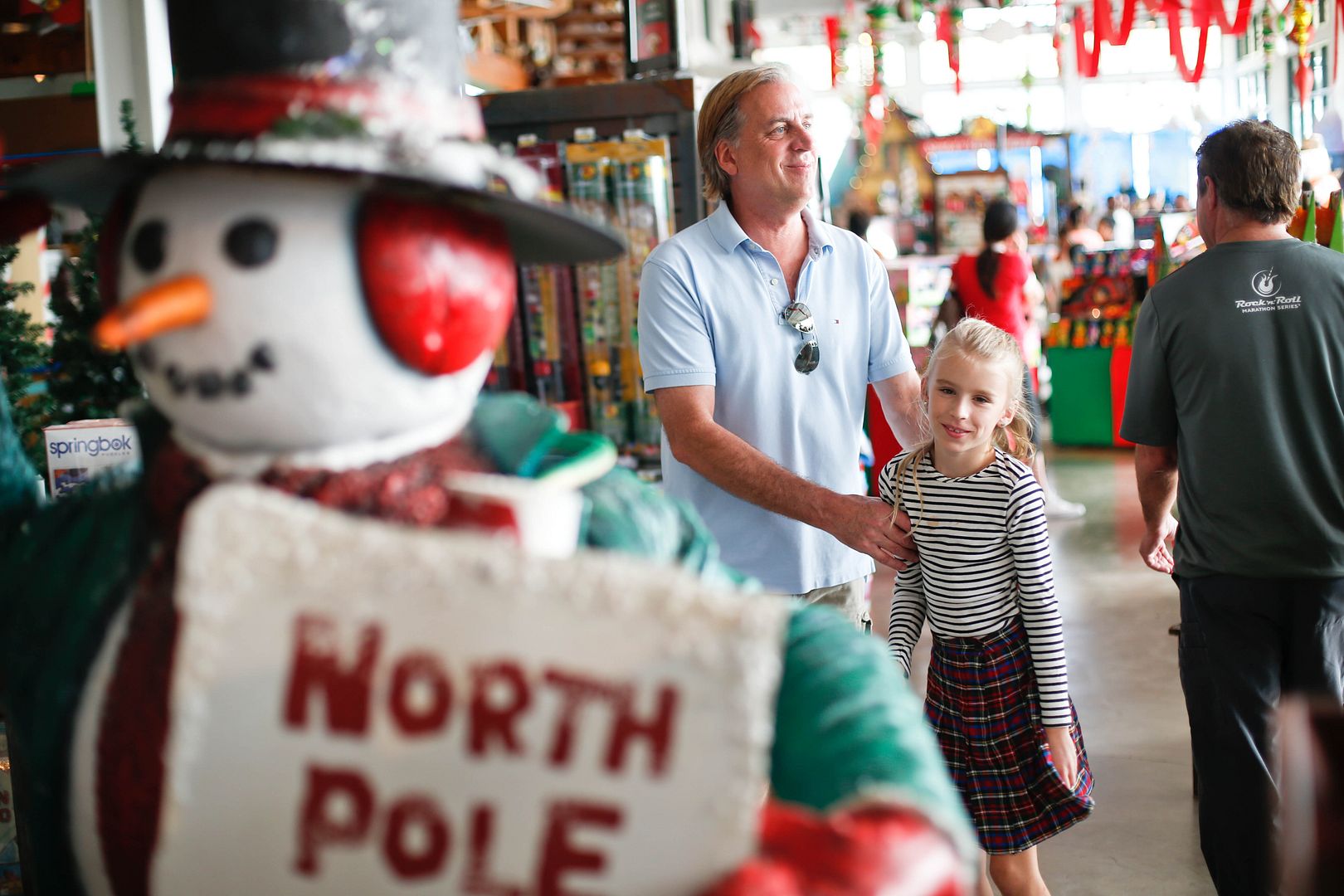 Dash found a pop gun, and I can't stop laughing at this picture.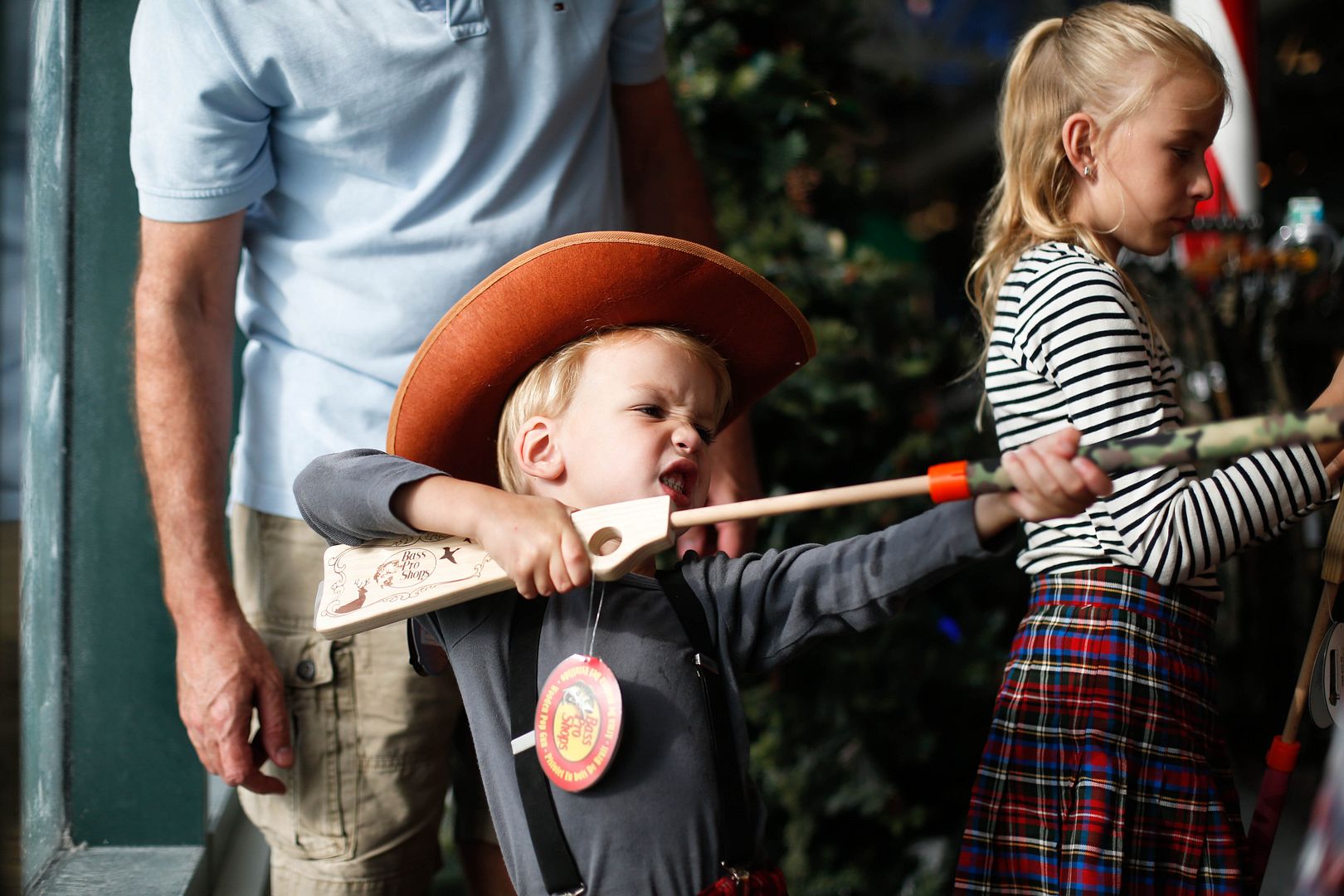 Playing Rock, Paper, Scissors with Daddy.
Yes, I'm aware that we met our 2016 plaid quota in one day.
And Christmas Eve…games and movies, appetizers and chocolate cake.
A full couch makes me so happy.
Setting up the reindeer runway…
…and my favorite Christmas Eve scene every year. I put them to sleep together every year on Christmas Eve even thought they don't usually last that way for the entire night.
My dad and Gary stayed the night Christmas Eve, and we all stayed up late constructing toys and finishing the wrapping. But I always make sure I'm the last one to bed because I love a moment alone on Christmas Eve, with everyone else asleep. I love to take in the scene and think about how special this all is.
Santa's big gift for the kids is always left with a note and a string to follow.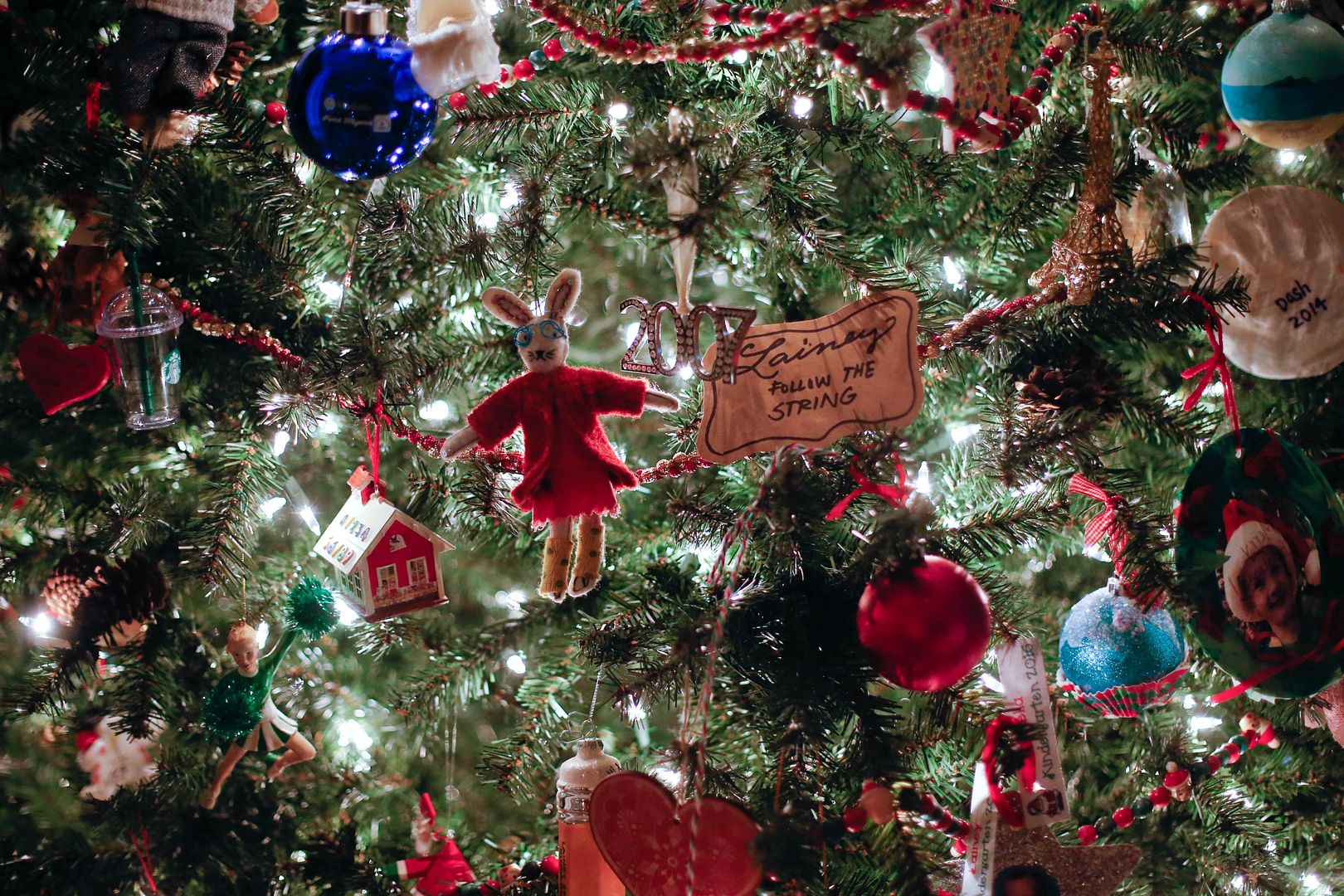 They lasted until 7:00 Christmas morning before we let them loose. All three are still under the spell of belief.
Reindeer hoof prints in the driveway…
…and love scenes around the tree.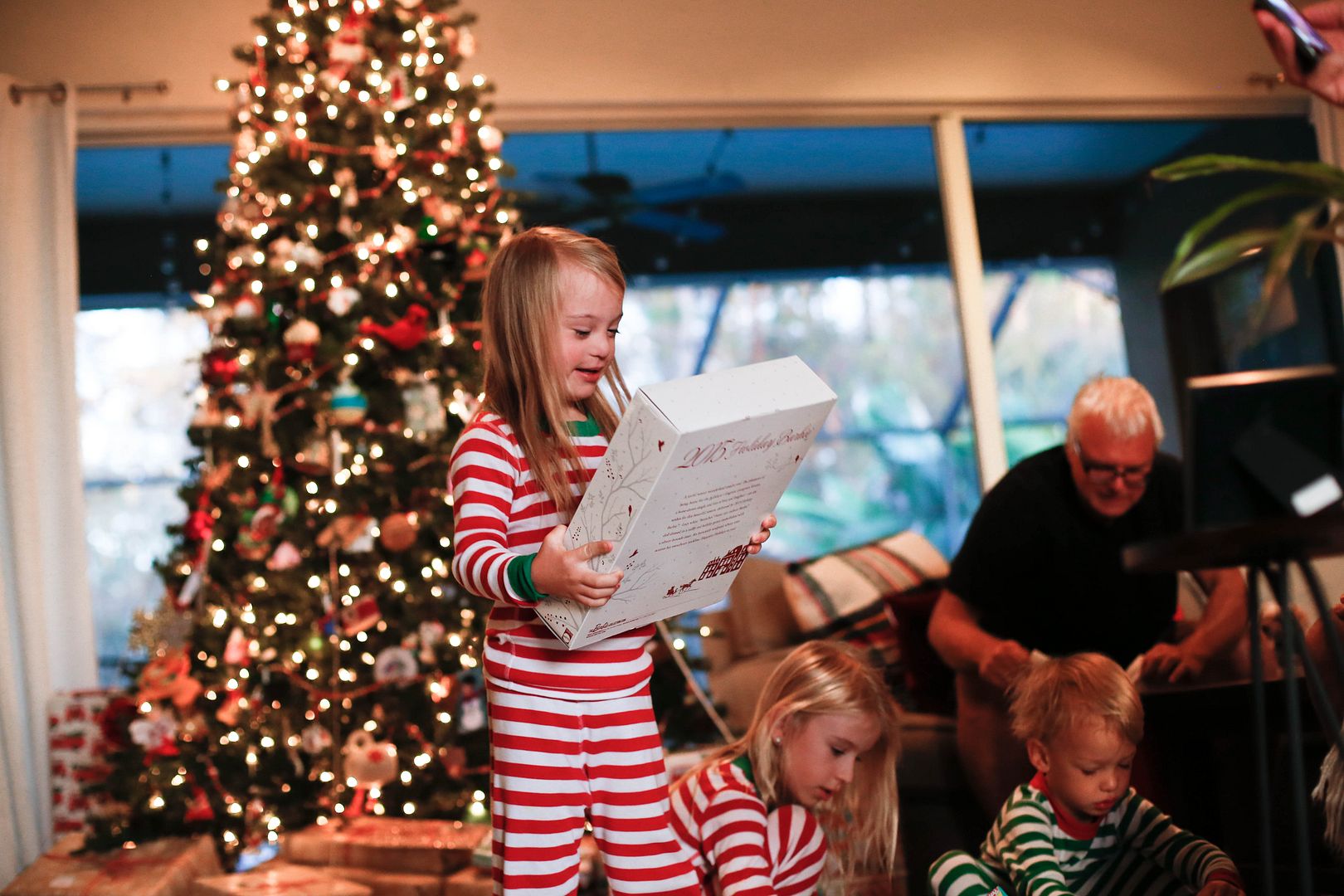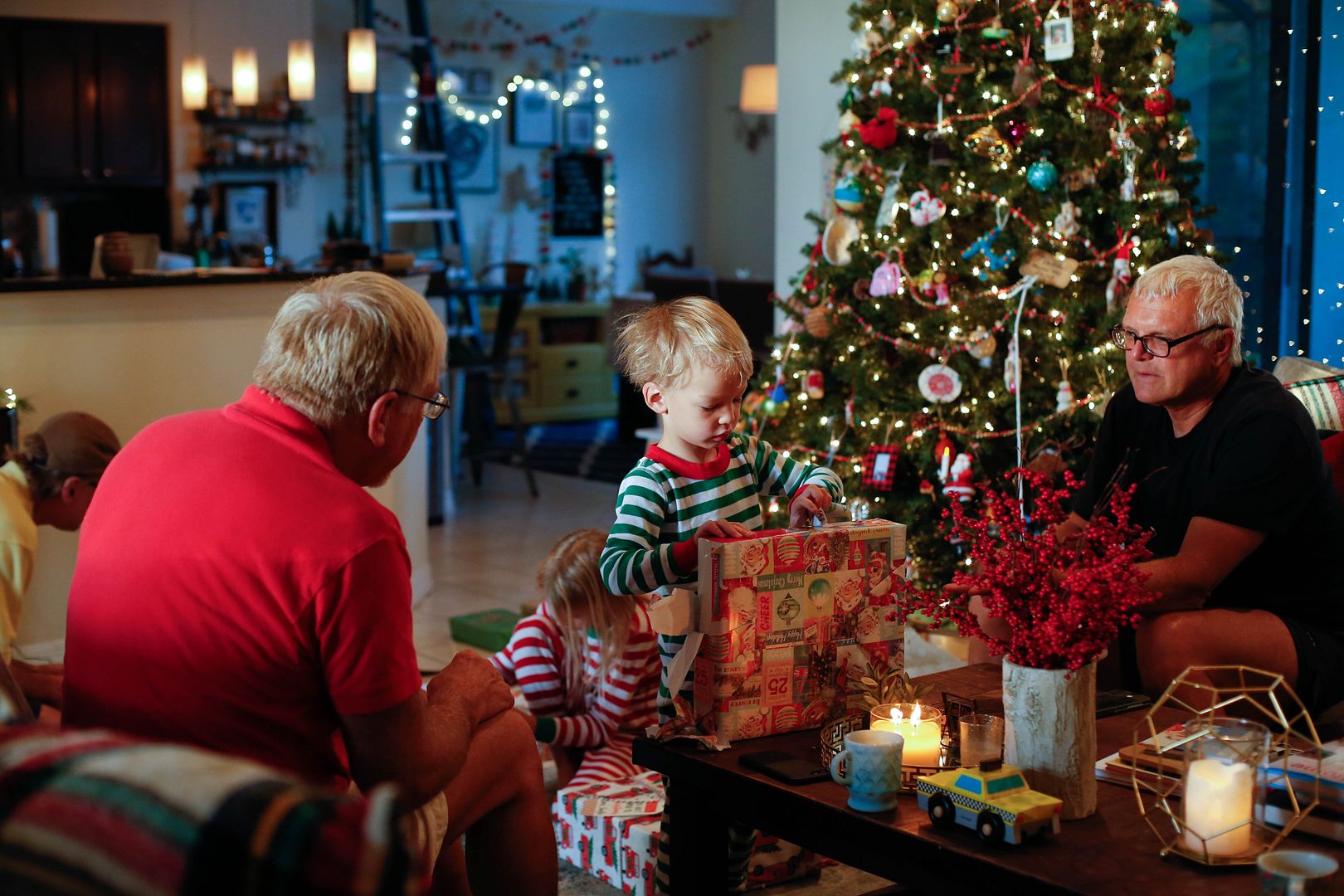 Santa made Lainey climb for her presents this year.
Once Nella opened her Nutella, she ditched all her other gifts. Don't blame her.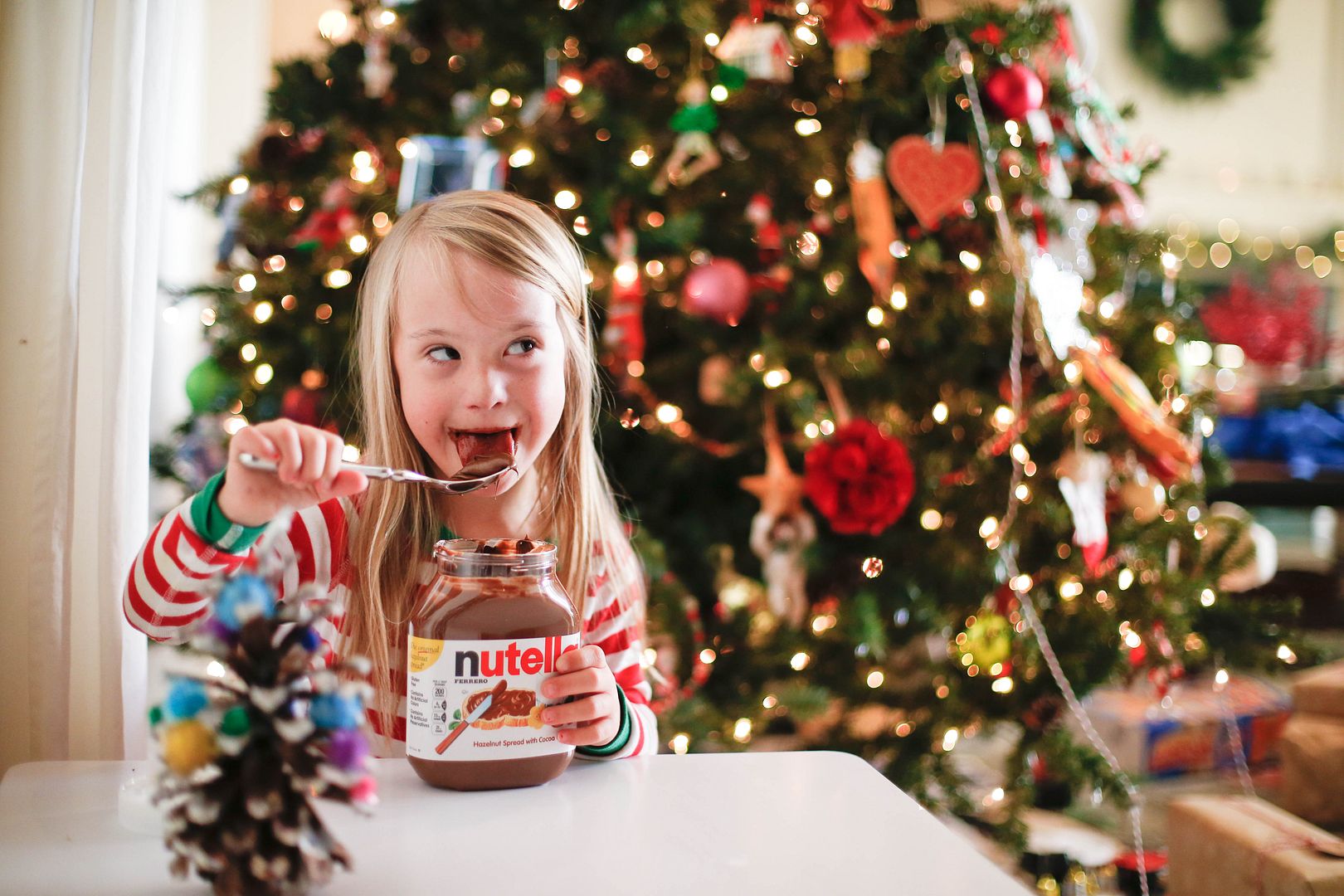 Santa made Dash an honorary policeman this year. There's been lots of ticket writing and handcuffing since.
I dream in family table scenes. It's where all the goodness comes out.
There will be many more hours this week of playing restaurant and policeman and Barbies and Legos and soaking up everything that makes life so good.
Cheers to this cozy week cushion between two big celebrations, and all the feels of wrapping up one year and making room for the next.
Happy Christmas, from our family to yours.