Over a year ago, I regressed back to a bad childhood habit–biting my nails–but strangely, only my right hand. I justify my habit with the fact that it's only a halfway relapse and don't consider myself a true nail biter because my left hand is still groomed with nails that are perfectly filed and shellacked with a nice shiny clear coat to compensate for the jagged cuticles and fingertip skin show on the right. This counterbalance pops up in other areas of my life as well–like my clean kitchen with the shiny counters and the candles and the diffused lemon oil to distract you from my office, the current designated room for hiding laundry baskets and mail piles and random objects that can't seem to find their place in our home. I've always been a self-deprecating compliment deflector, armed and ready to show you my failing side lest that clean kitchen tip the scales toward a too put together image ("That's because everything's hidden in the junk drawers!"). But right now, perhaps simply for self preservation when things are inevitably going to be imbalanced, I'm trying to look at the left hands in my life.  The kitchen I take time to keep clean, the hours we spend reading with our kids, the french braid I nailed the other morning, the fact that I stacked the lunch boxes on their designated shelf and haven't had to go searching for them for the past five mornings in a row. It is a given that there's always an untidy corner, a place we could be doing better. But look! That left hand, man. It looks good.
I haven't done an Enjoying post in a while, and it's funny–Brett and I were talking the other day about how we used to do so much more with the kids before school schedules and how much we miss those moments. I don't pick up my camera as much as I used to, and sometimes it feels like the small things I love so much get lost in a sea of responsibilities. When I finally made time to go through some photos I had been saving from the past couple weeks, I was reminded of how much love and creativity and color and light and small beautiful moments are still there. Look at that left hand, man.
Lately enjoying…
Taking time to color something. On paper…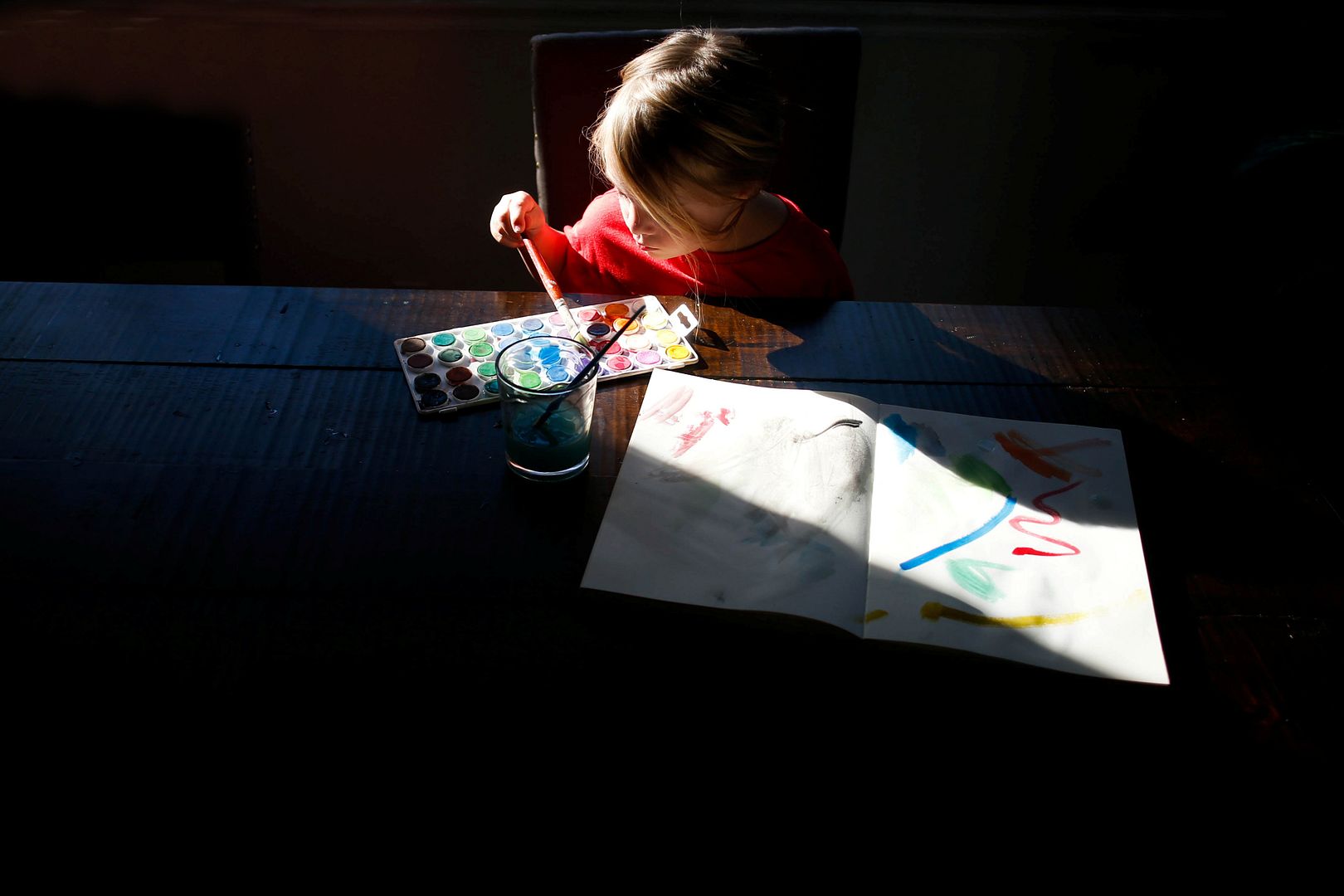 Or cement…
…and my own stash of "mama's chalk"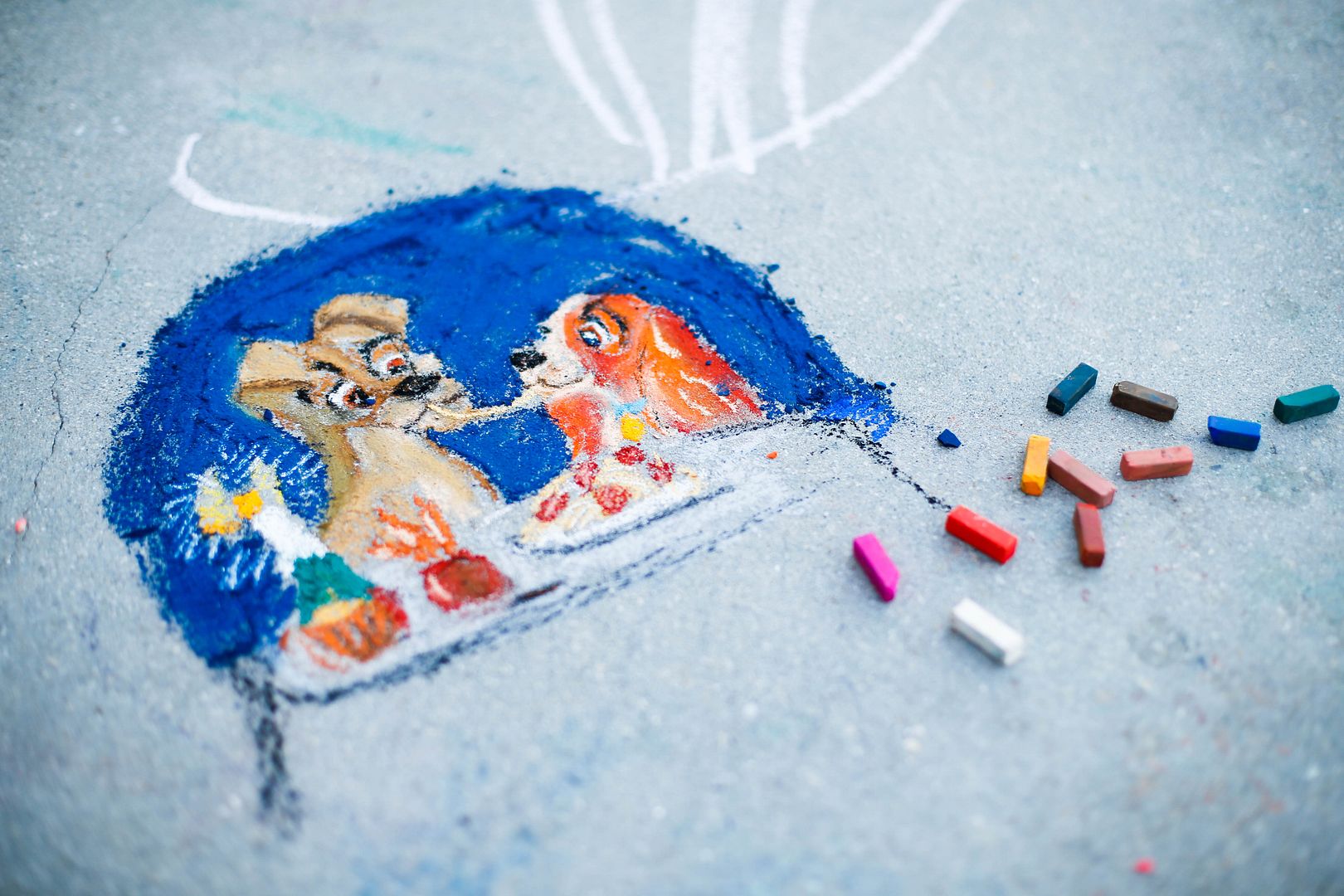 Bravery for new tasks. He wants to learn how to skate so bad. He falls every time but never fails to put those skates back on and try again.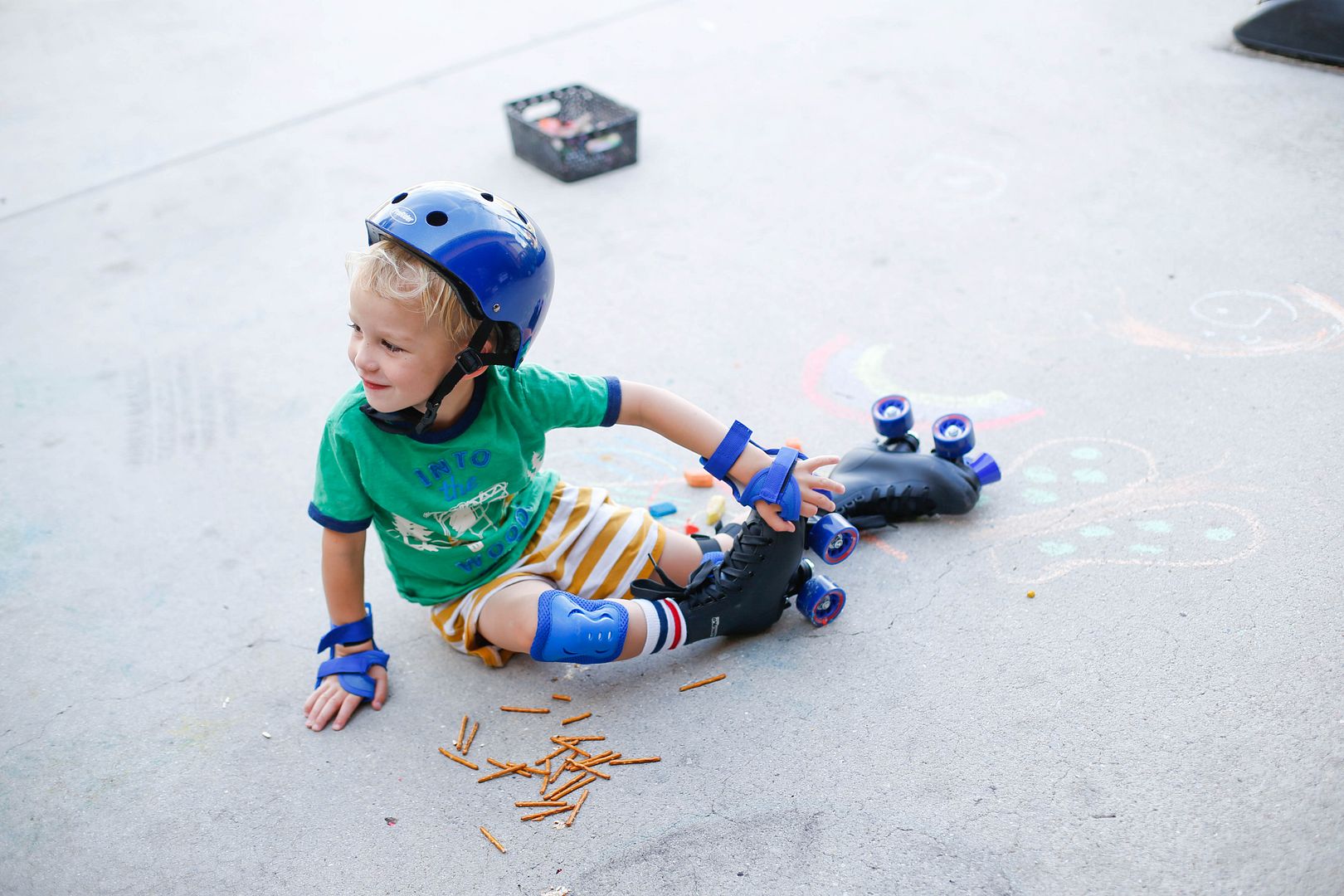 A house for Latte.
Afternoon walks to the lake like we used to do.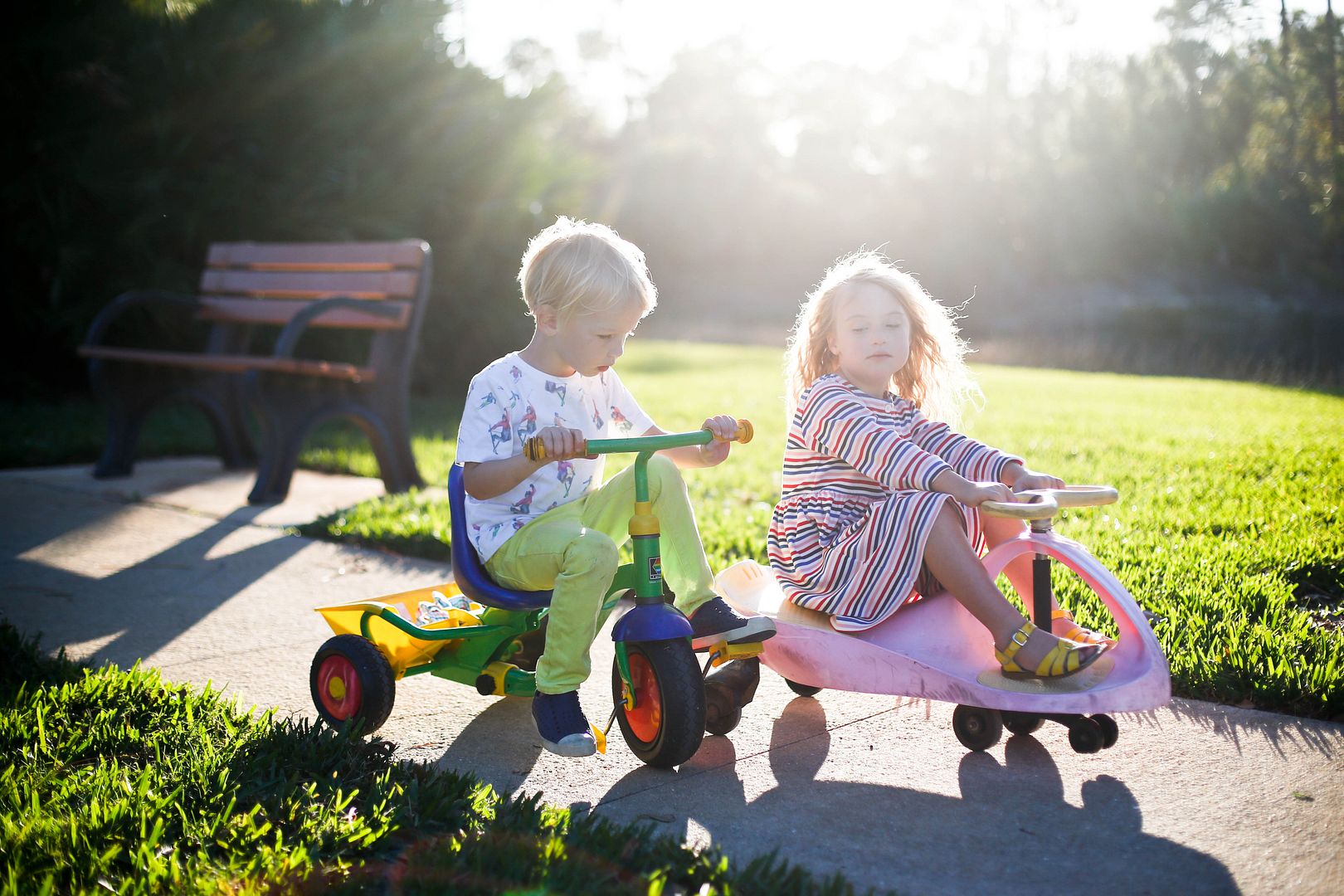 George the dinosaur who accompanied us everywhere we went for one full day, then flew away.
Our repeated failure with picking strawberries in Florida (picked over, got nothing, still had fun).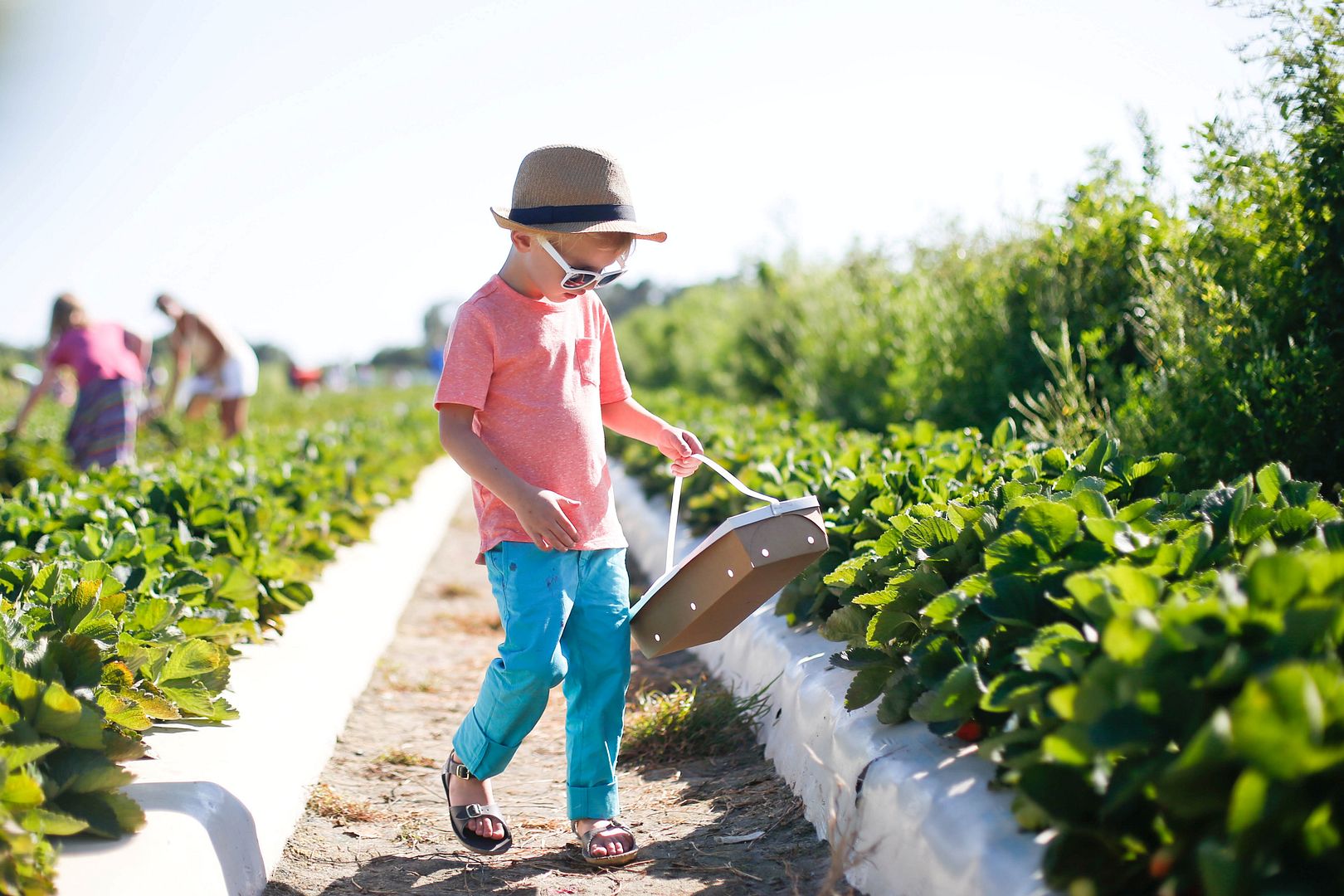 Dirty feet as measures of how much fun you've had on a weekend.
His weirdness that makes him awesome.
When they play games and don't throw the pieces everywhere.
Morning light.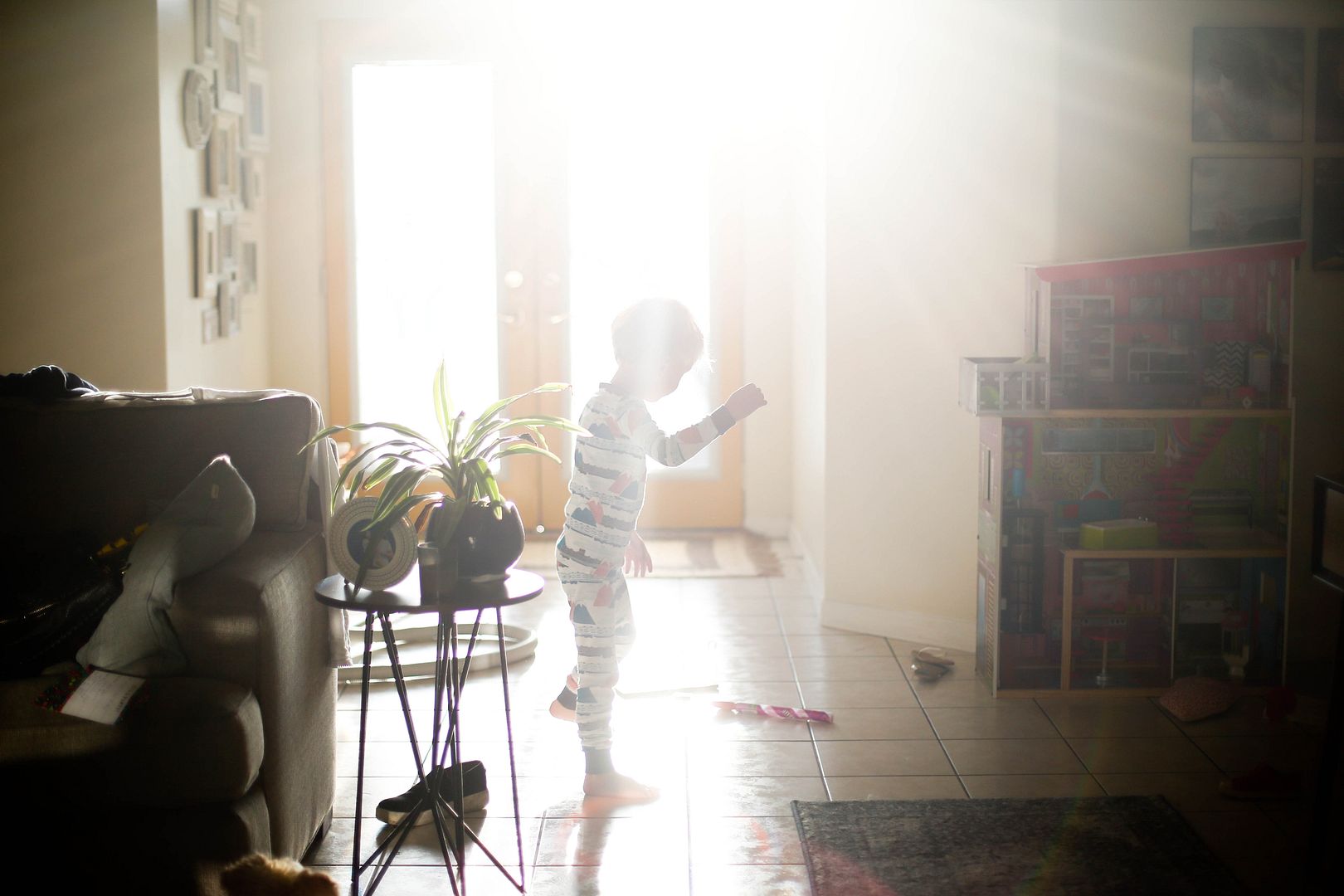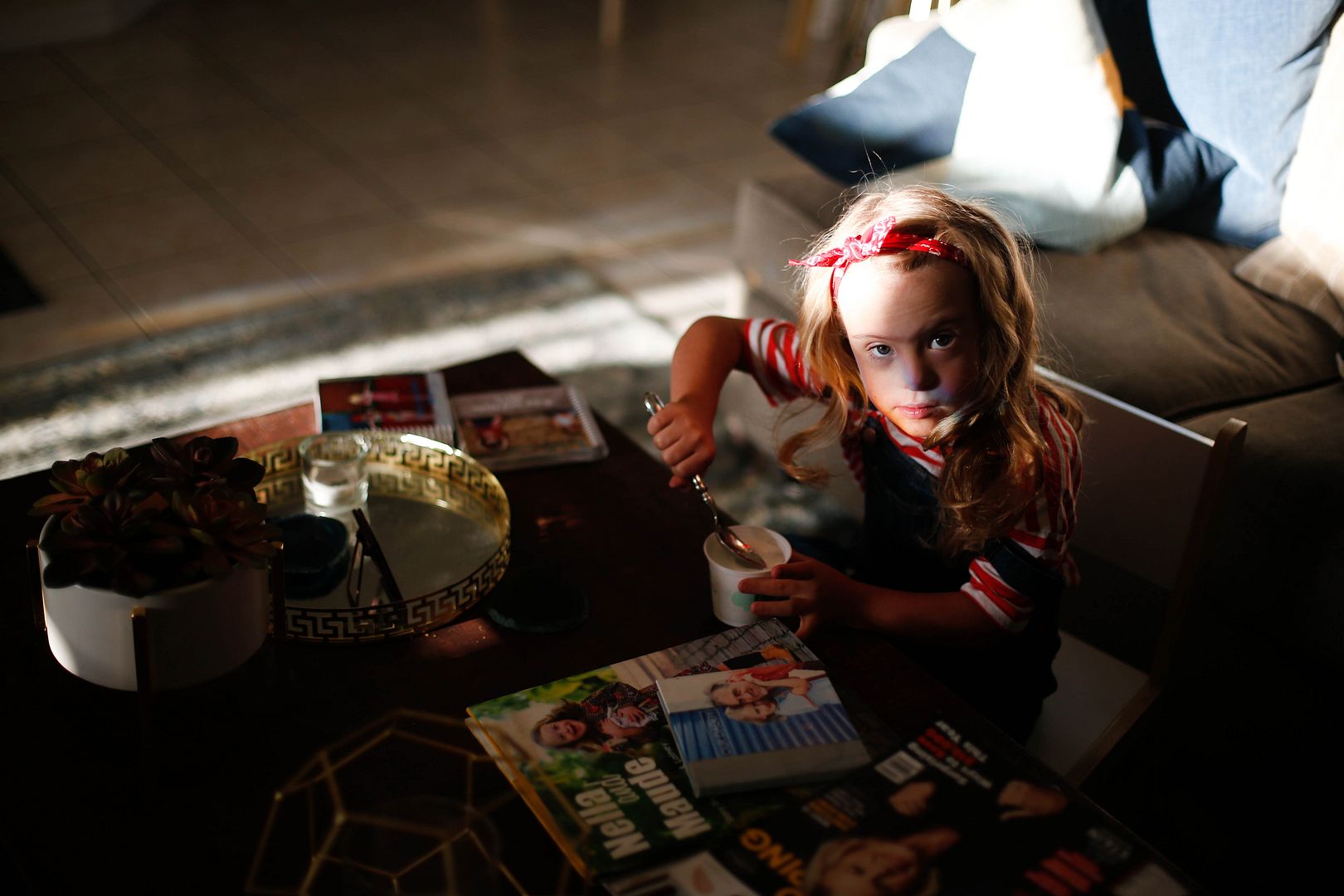 New drama in Barbieland. Apparently, Paquel was mean to Kiki this week, but then they worked it out because they went to Target where Paquel bought Kiki some goldfish crackers and Nutella. But then they had a sleepover where Dash pulled Paquel's leg off, and things got real bad. She's recovering after a reattachment though so, I'm sure they'll be back at Target soon. Whew. It's a like our own live soap opera.
When he's not pulling legs off Barbies…
Breakfast on the run.
Catching lizards (and yes, letting them go).
Going through her Valentine box with her friend from school.
Getting as many beach days in as we can before Florida turns hot and humid soon.
And an afternoon spent alone with my three at Botanical Gardens.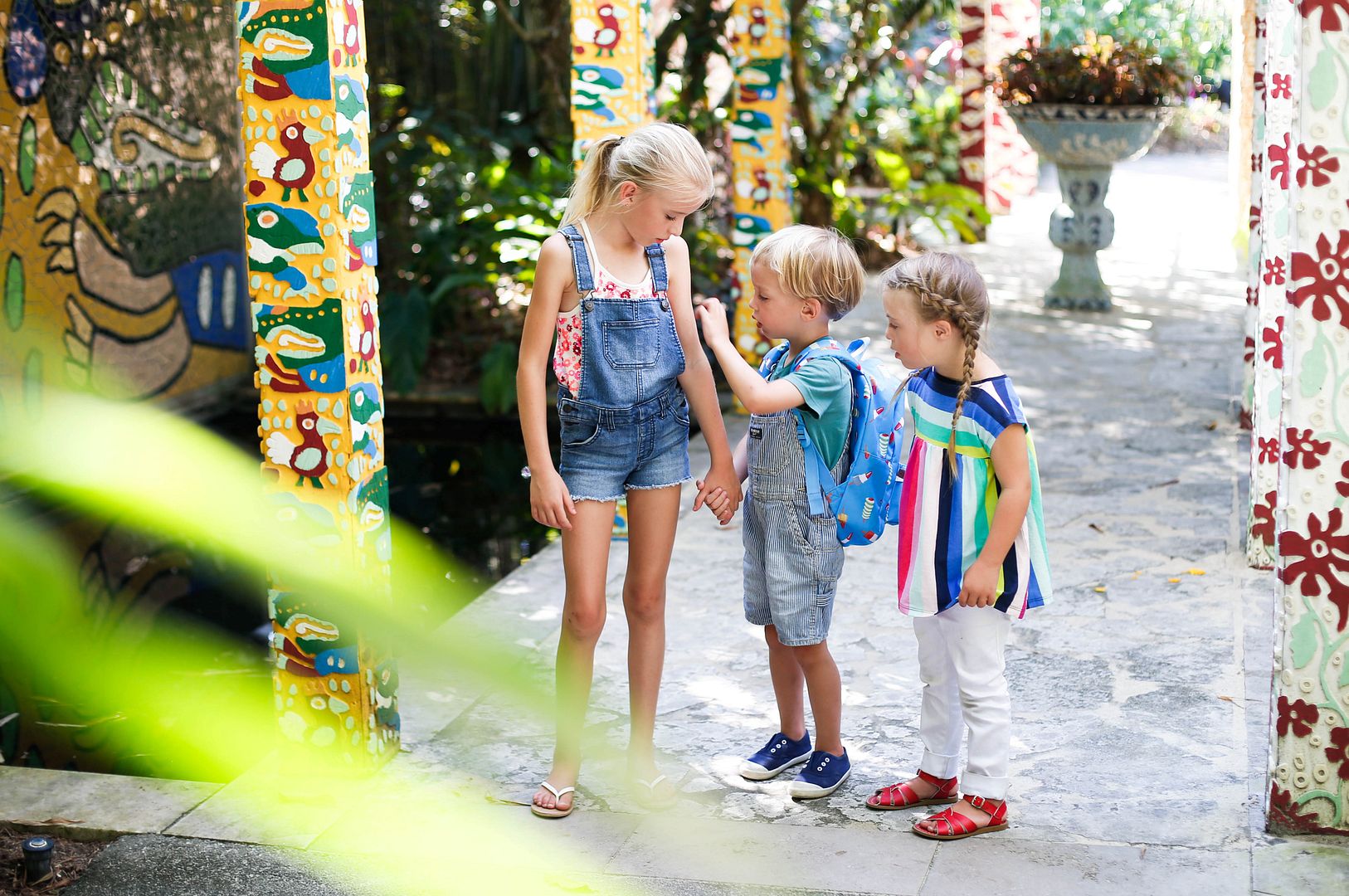 Nella pushed Lainey into a rocky pond at the end of our trip, and it was NOT PRETTY.
But we're focusing on the left hand with the painted nails.
We are off to Colorado today for some family fun. Happy almost weekending.