It's spring break and I haven't caught up on the blog, but I did get notified that our demolition job on our floors got moved up from next week to Monday which means I have to move everything that's standing in most of our house to two rooms, and I have two days to do it. Brett walked in my office this morning, glanced from piano to desk to piles of shit all over the floor and just started laughing that weird nothing's-really-funny-but-I-don't-know-how-else-to-respond laugh. "How are we going to do this?"
"We can do anything," I answered. "We'll make it happen. We always do."
So we'll be busy for the next few days. But we've had a lot of fun the past two weeks, so we're stocked up pretty good.
We've been enjoying…
Weekend Farmer's Market
In season, our little downtown streets host the best farmer's market that makes you feel alive and in love with everything. Especially the beignets.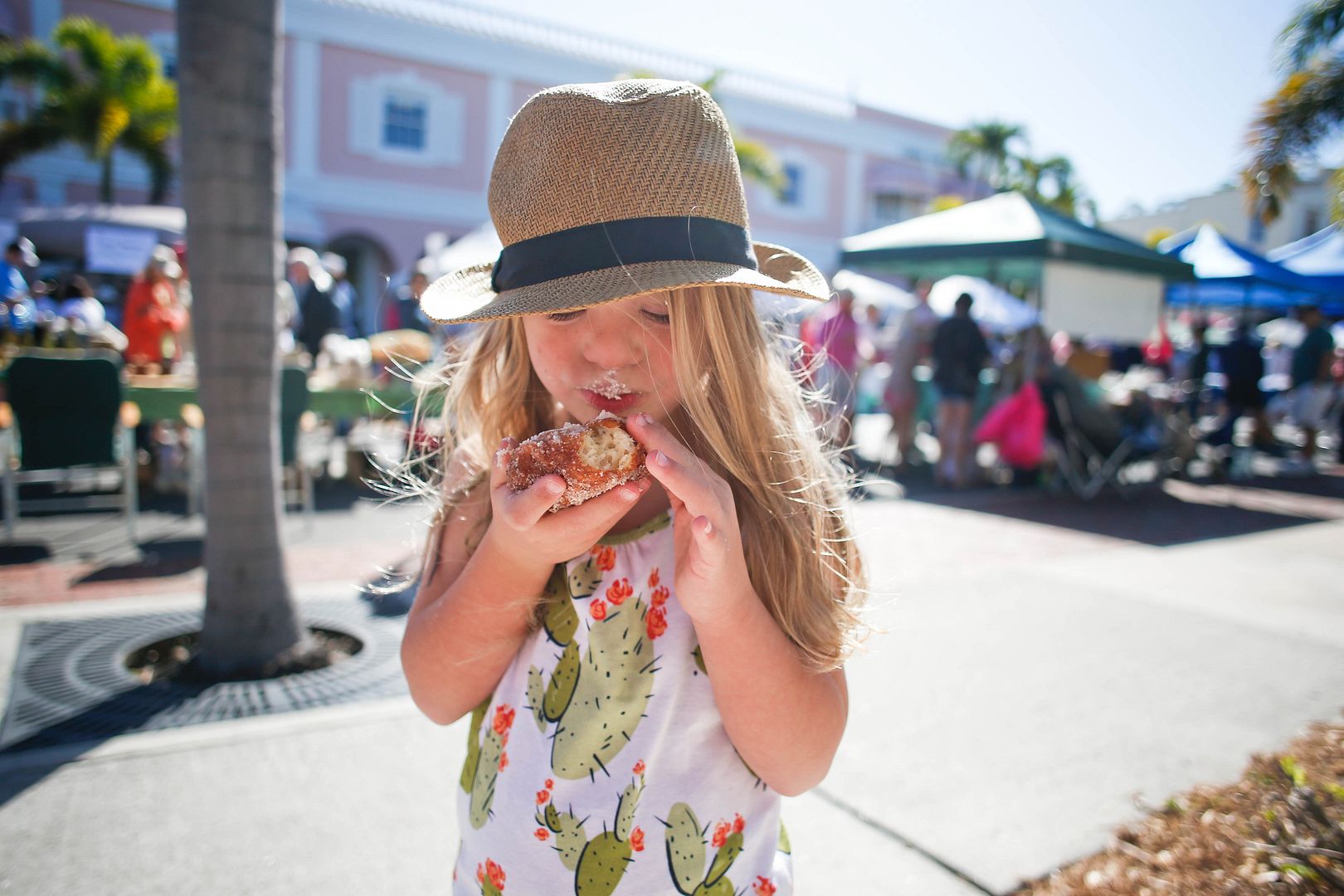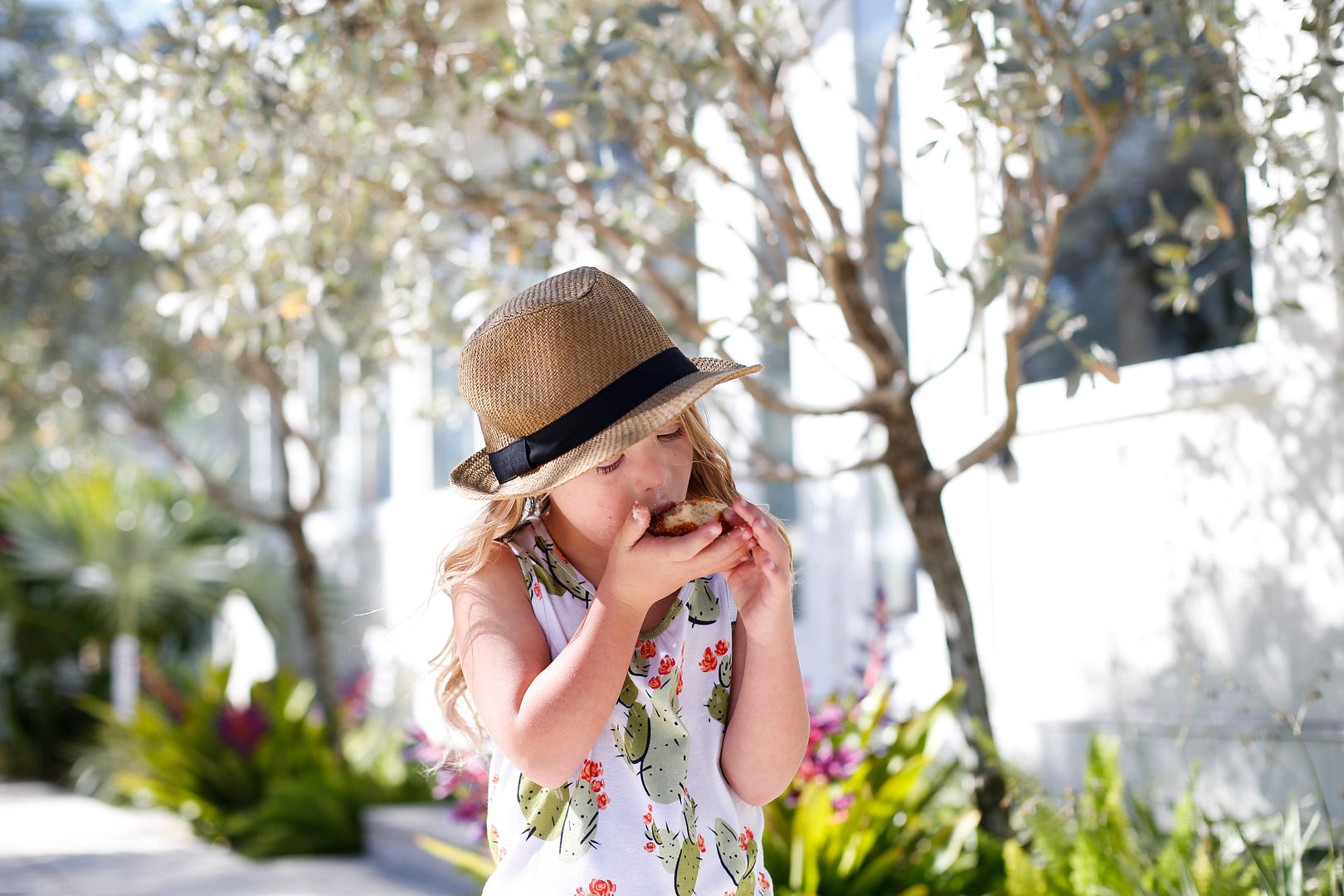 One of my favorite things about our poppa and Gary? They are adventure seekers. They never say no to an art show, a farmer's market, an early morning beach excursion, a bike ride, a day trip, a memory.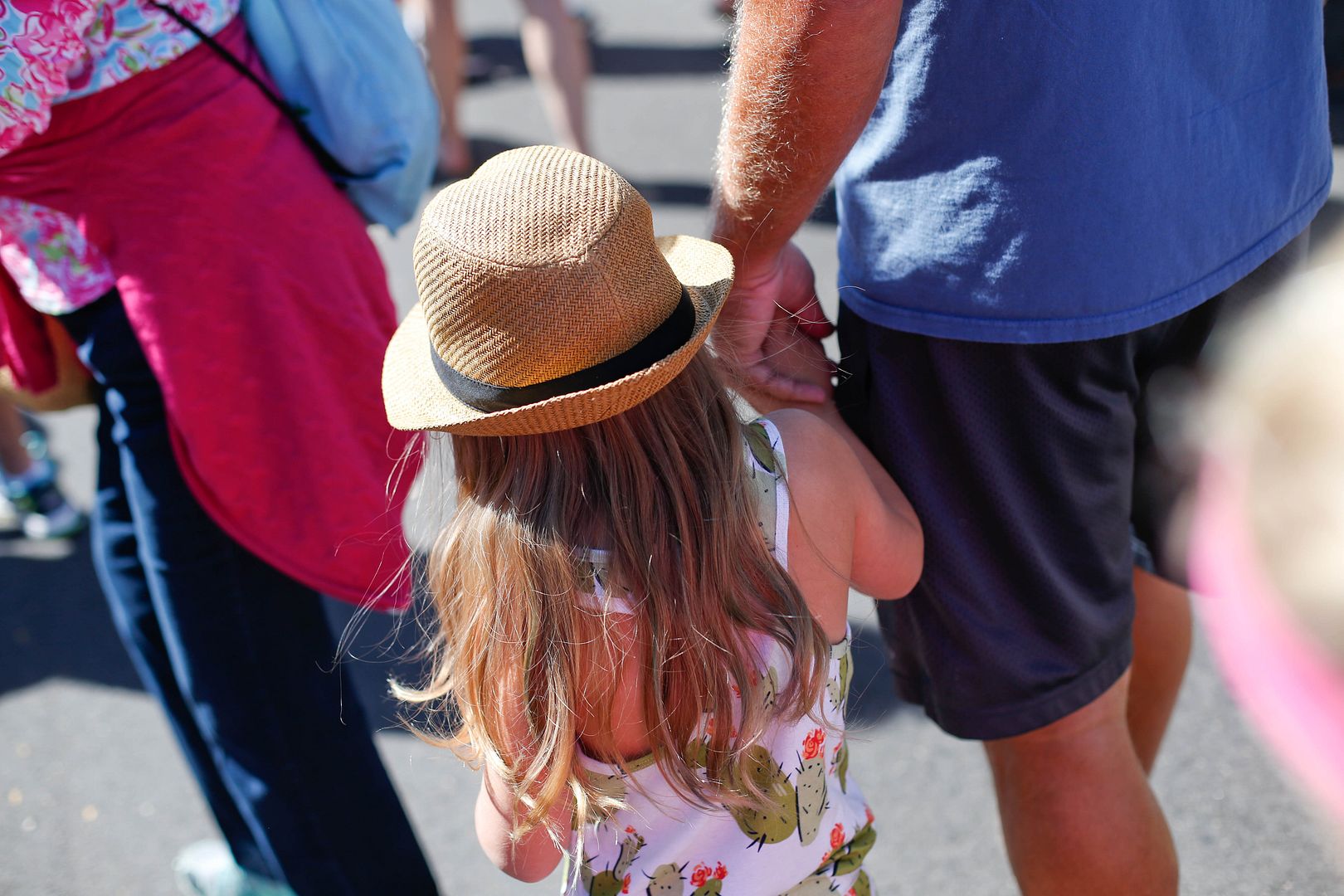 (my first baby niece was here last week, and we LOVED having her)
Welcome to Naples. Where tiny dogs are treated better than tiny children. We quite possibly have more dog boutiques than coffee shops.
We can walk right from the farmer's market to the pier where they sell frozen chocolate-covered bananas. Dash calls them something else that I don't really feel like typing, but if you really want to know, it rhymes with "boop-on-a-stick"
The Annual Grandma Stay
My mama was here last week, and every time she leaves, I'm left a little stunned at how the beginning of this love journey so quickly turned to the middle. So many of my favorite memories of my mom that make her who she is to me happened at the same place in life that I am now. Desperately loving my parents and kids at the same time feels overwhelming sometimes and can make me anxious. I am learning to stop viewing that love in terms of an hourglass losing sand but rather an eternal gift–every year, every change makes it better and stronger and more beautiful. No fear of scarcity in moments or memories or love. Just open arms, open mind, open heart: there is more, there is more, there is more. There is always more.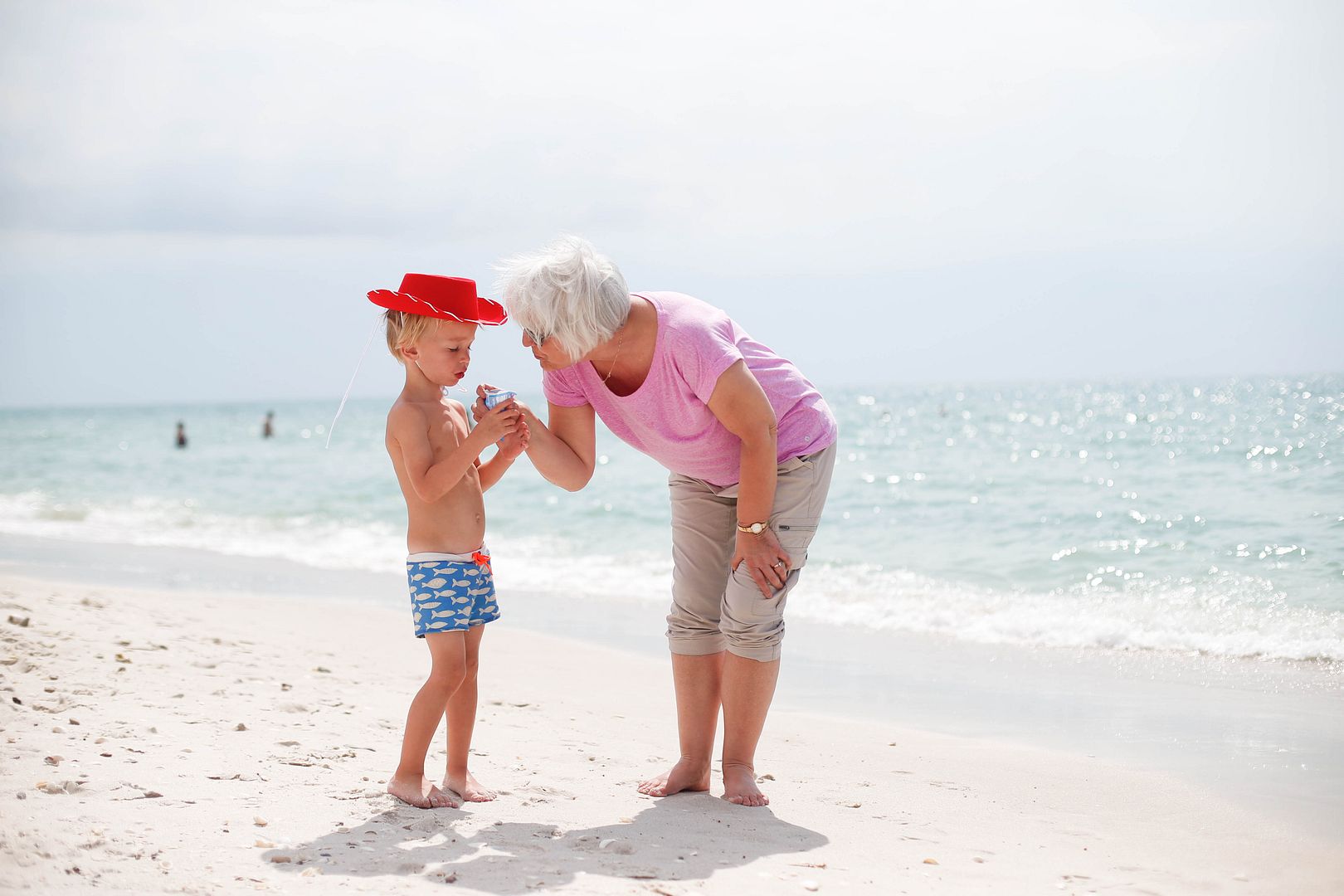 Florida Lovers
I posted this picture on Instagram and a reader who used to live in Naples but moved away and misses it wrote the following comment: "I know exactly where you are. Wiggins. 4th entrance, middle boardwalk. My favorite spot in the world. It's my locked screen wallpaper."
…and I was astounded. There are multiple boardwalks on all our beaches, and we have beaches aplenty. To have a secret place you love so much that you've memorized its view–the exact height of the sea grass, the knots in the weathered wood of the boardwalk planks, the way the sky and sea and grass and boardwalk all magically combine to make it stand out from every other beach boardwalk in town…well, I want to be that kind of observer.
She was right though. It's special.
Spring Preview
We Floridians take one for the team by testing out the spring vibes before they get to the north. We take that job seriously. So, dear bundled up northerners, you have much to look forward to. The flowers are coming…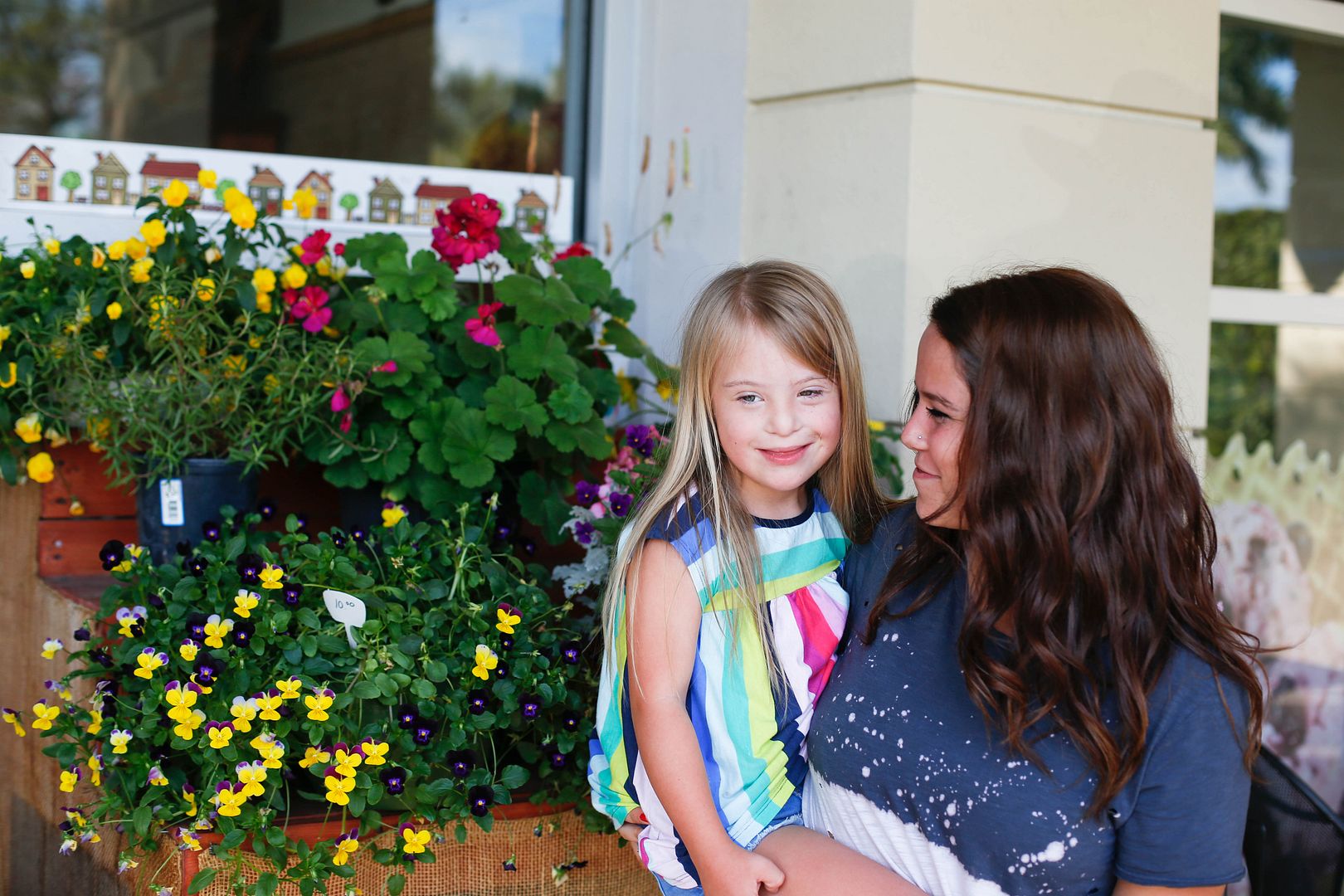 …and the waters are getting warmer.
Spring fashion offers many colors this year…
…and nautical is so in.
Forecast: Sunshine. Hope you find lots of it this weekend.