This post is sponsored by Visit Florida.
It is no secret that our seasonal shifts are subtle in the Sunshine State. What I used to spend on wool coats and snow boots in colder climes, I now pour into my bathing suit fund, and — give or take a few cold fronts and tropical storms –for the most part, we can rely on a steady supply of sunny skies here.
But I still crave a little shift in the color palette with my seasons — golds and browns and russets in the fall, deep plaids and forest greens in the winter, pastels in the spring and in summer. Bright bold primary colors — from sunny yellows and grassy greens to the satisfying contrasts of nautical blues and reds.
I found an explosion of these summer colors last week in a little trip our family took to stay at LEGOLAND's new Beach Retreat and, of course, check out the theme park, which was the perfect match for our little ones. What we discovered is a virtual crayon box hiding in the town of Winter Haven, Florida.
Voila! Summer's boldest and brightest colors…
See what I mean? Crayon box.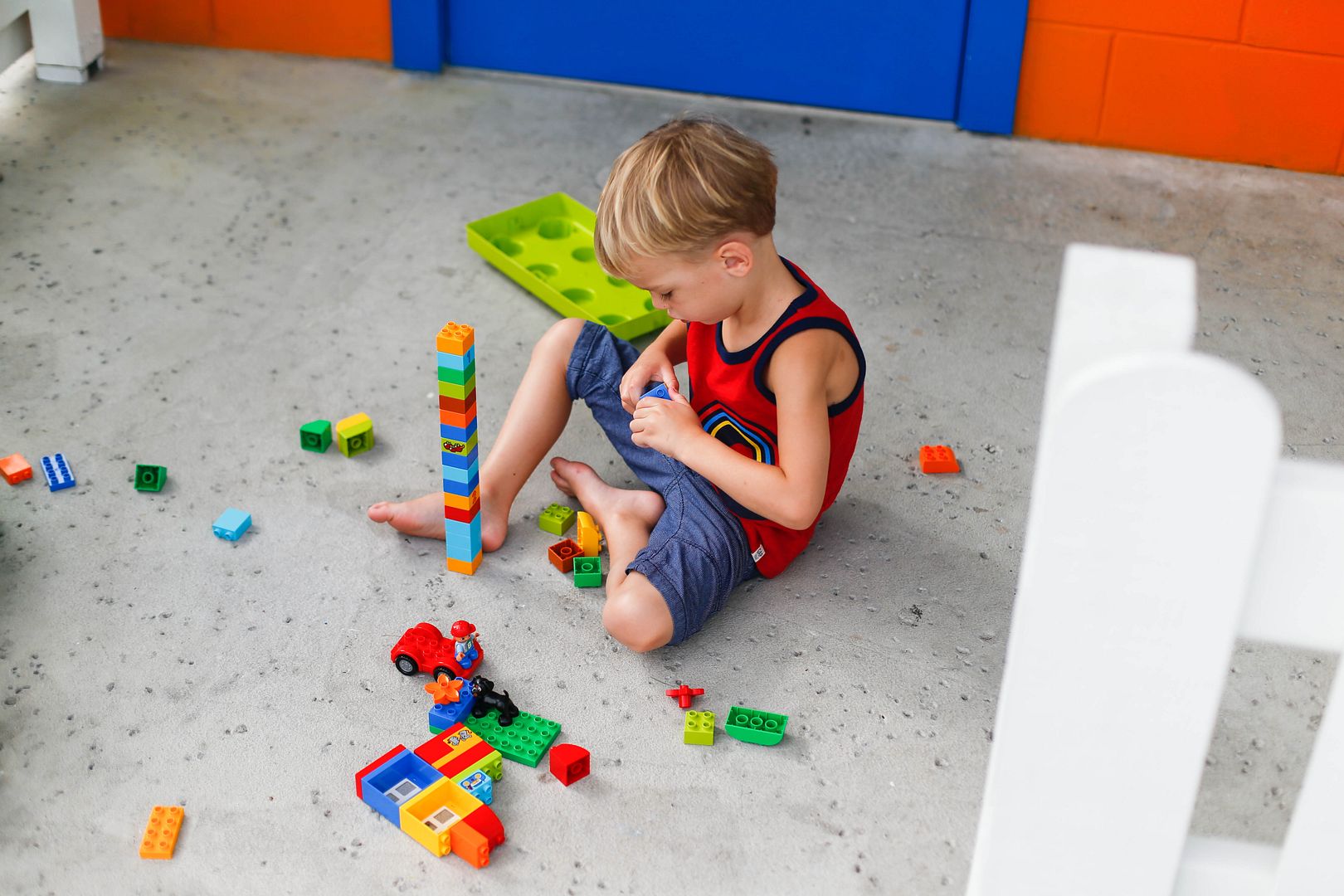 I don't know why we held off so long in introducing Legos to our kids, but after noticing that Dash was always playing with them at preschool, we bought our first big introductory set last Christmas — and realized we should have done it long ago. All of our kids play with them, but Dash loves them best. So it was no surprise that when we opened the door to our Beach Retreat bungalow room, Dash immediately found the Legos in the kids' room (twin bunk beds and a roll-out trundle, so all three kids had their own bed).
I asked Lainey if she wanted to help me take some pictures of our stay and loved watching her jump right into photographer mode, finding the most colorful backdrops and capturing the scene with her siblings.
Big hits with my kids?
The giant foam Legos at the Beach Retreat pool that not only interlock like real Legos but float in the pool…
The hidden Lego critters hidden all over the grounds…
The playground right outside our room…
…the pool campfire at night…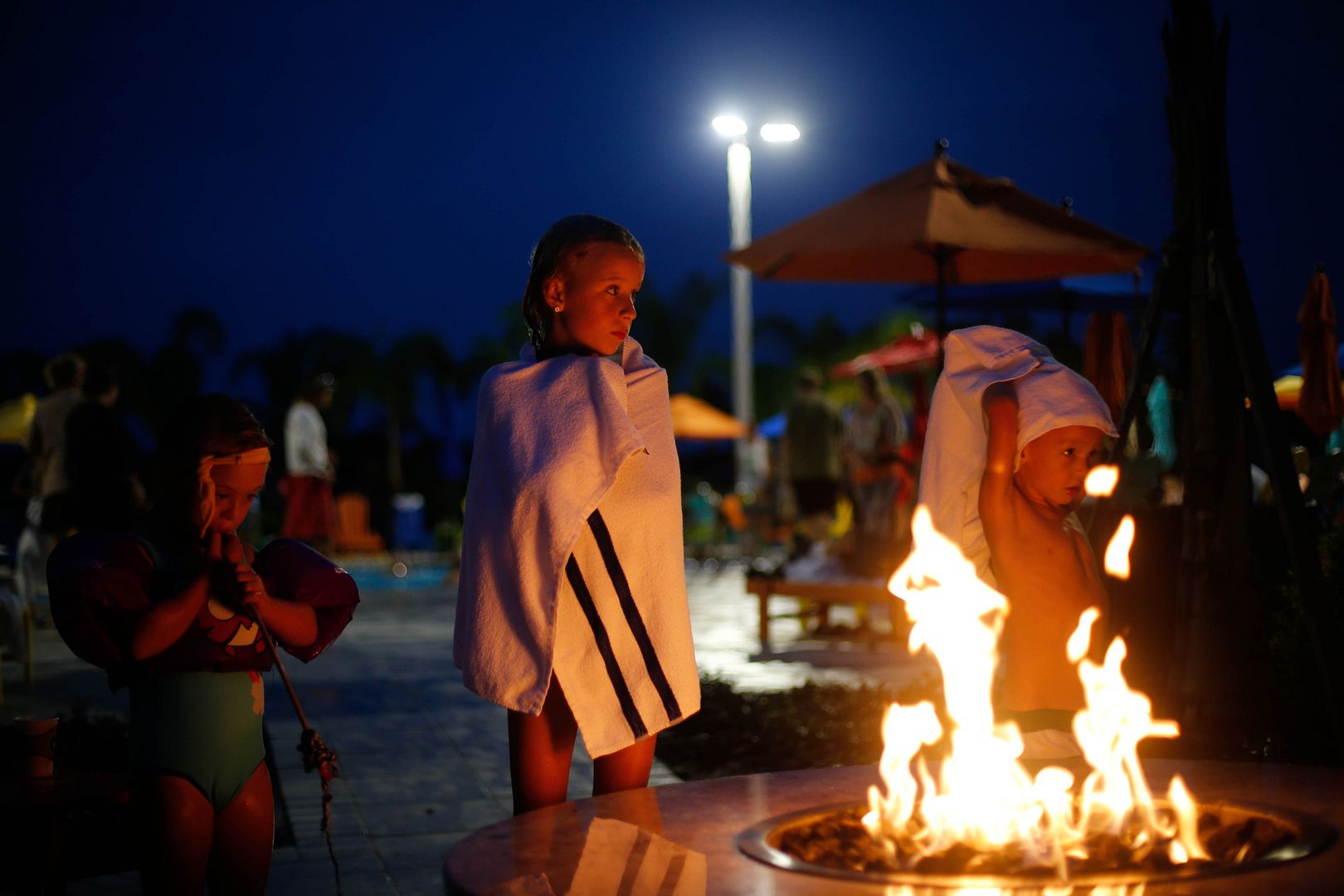 …and "that Lego room," as Dash called our mural.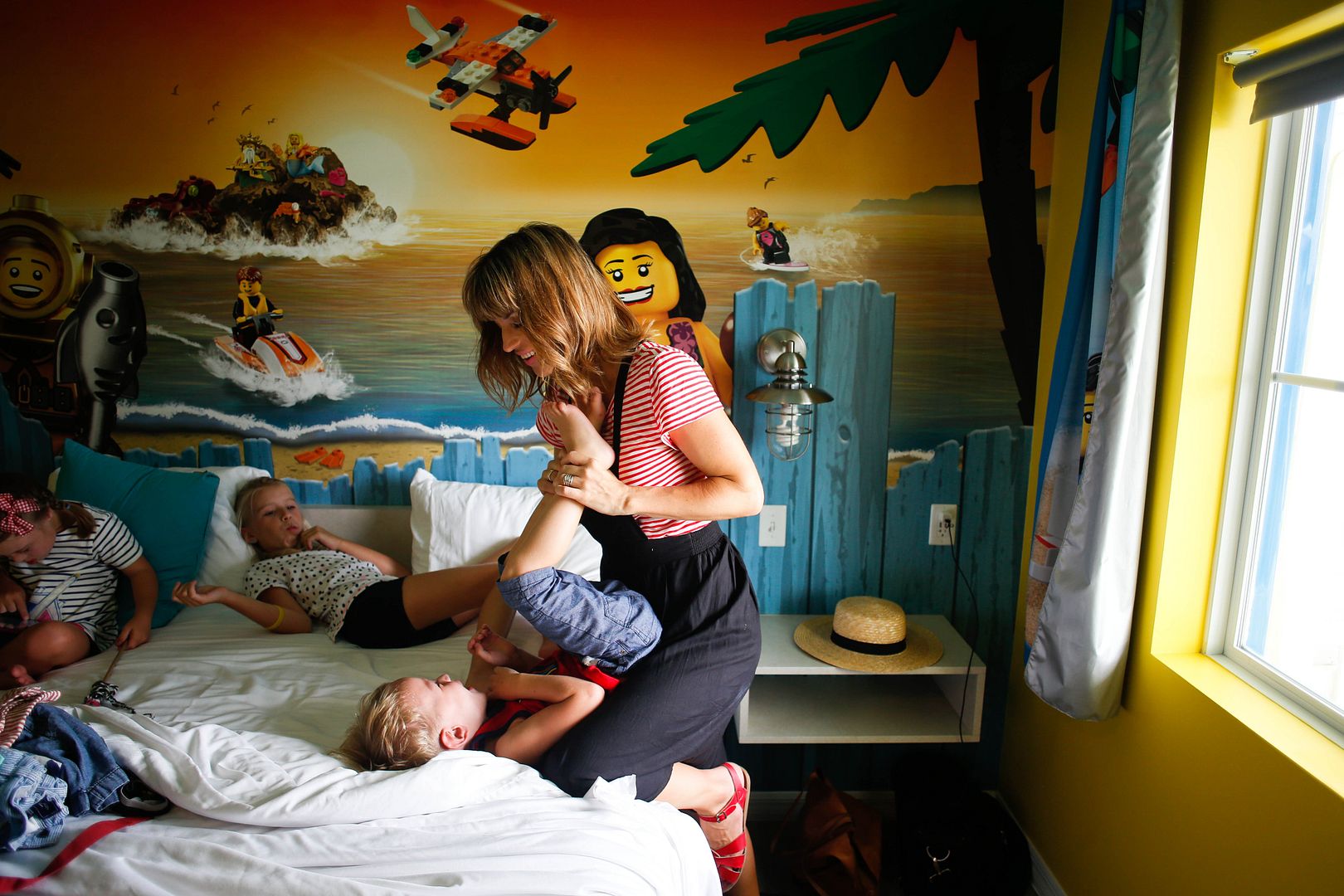 Mama's favorites?
Those colors…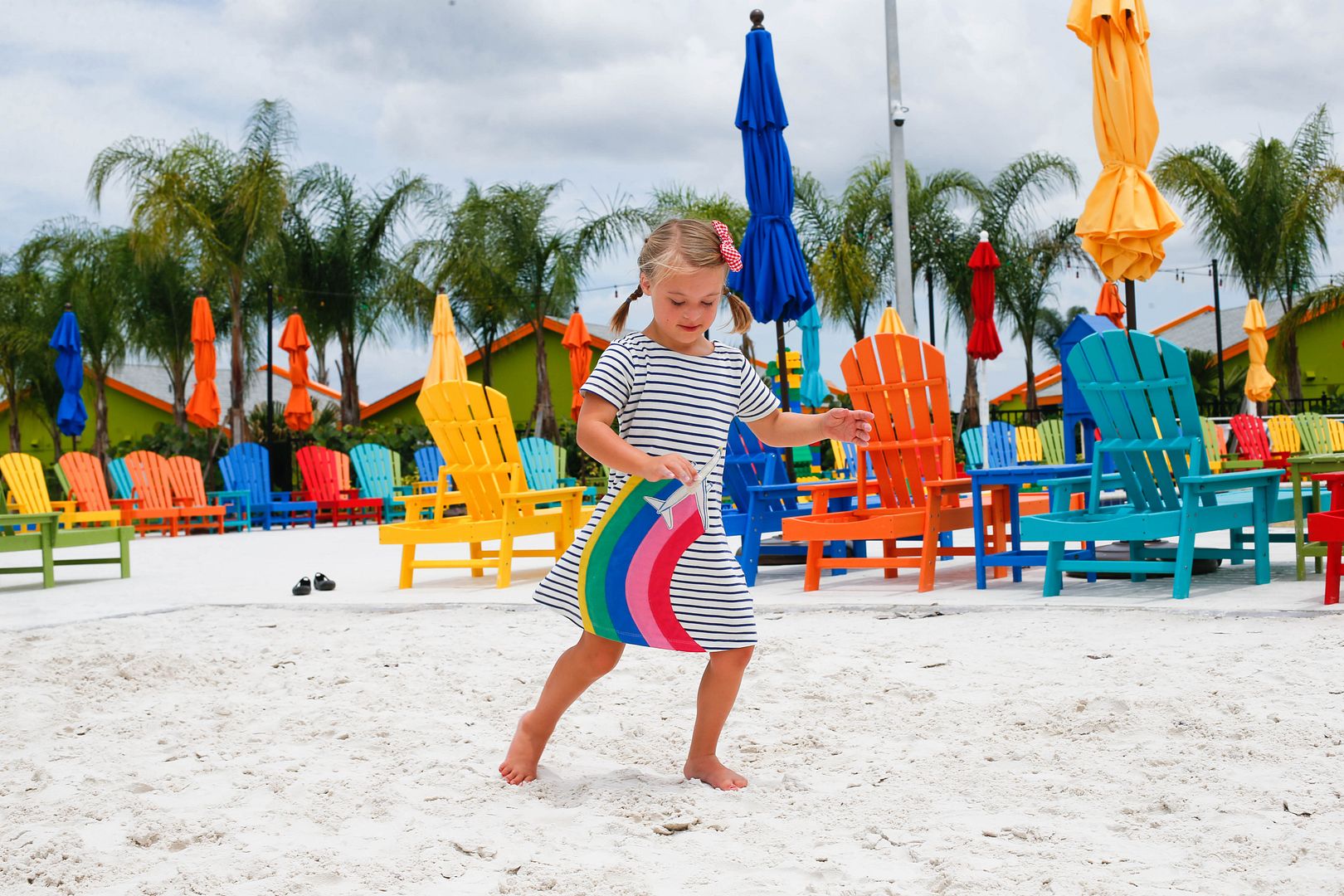 …those smiles.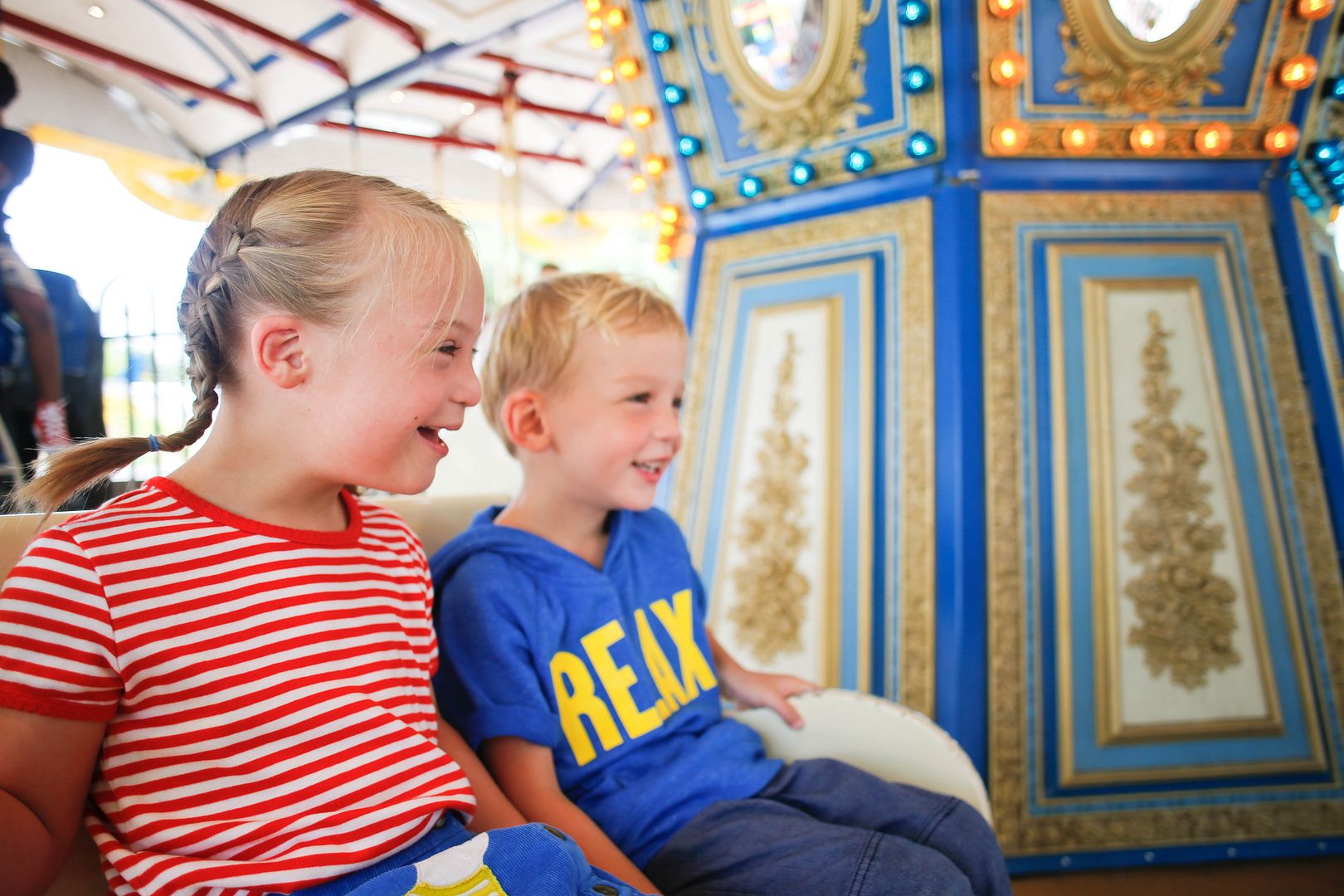 …those kids finally carrying their own gosh darn bags…
…those memories.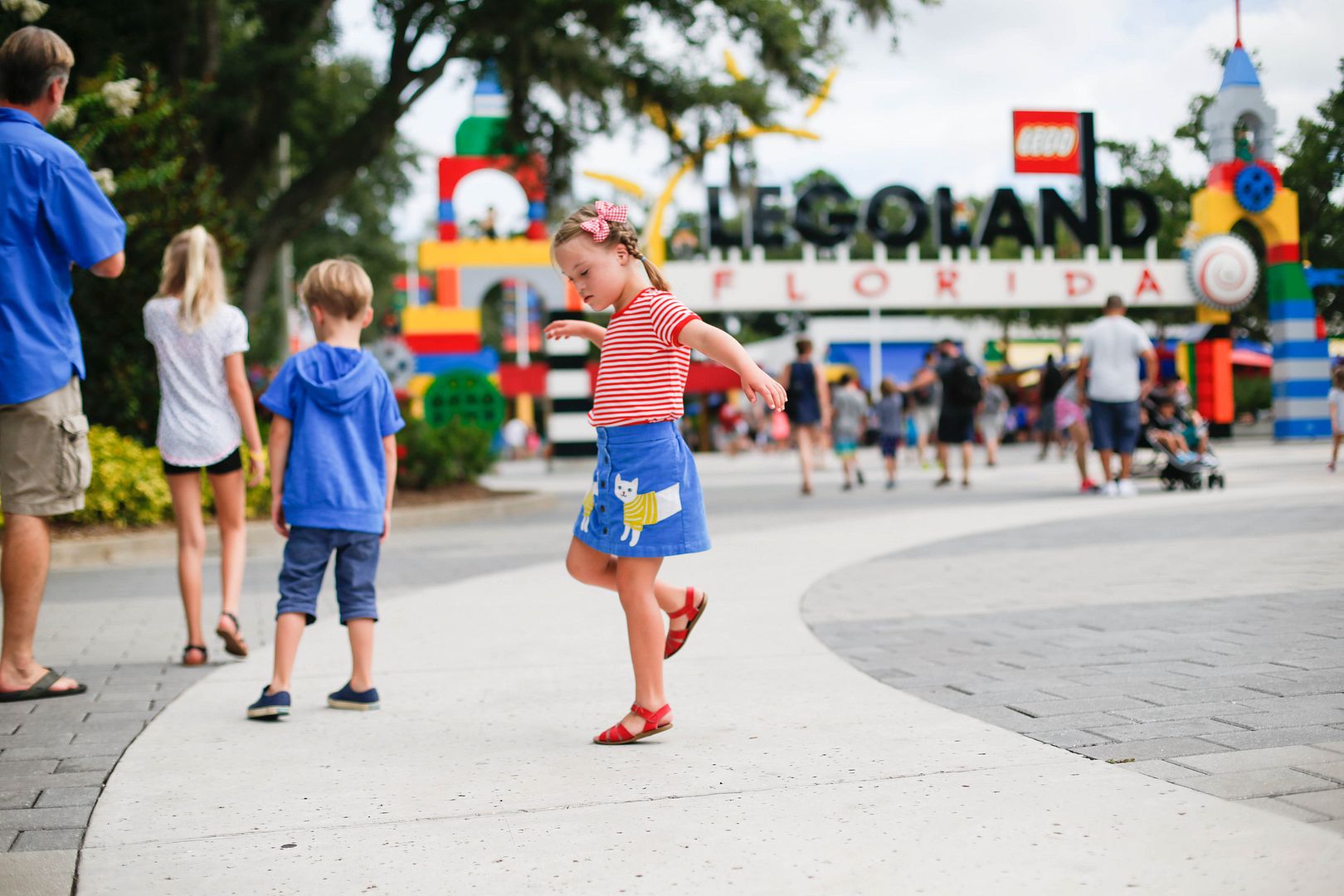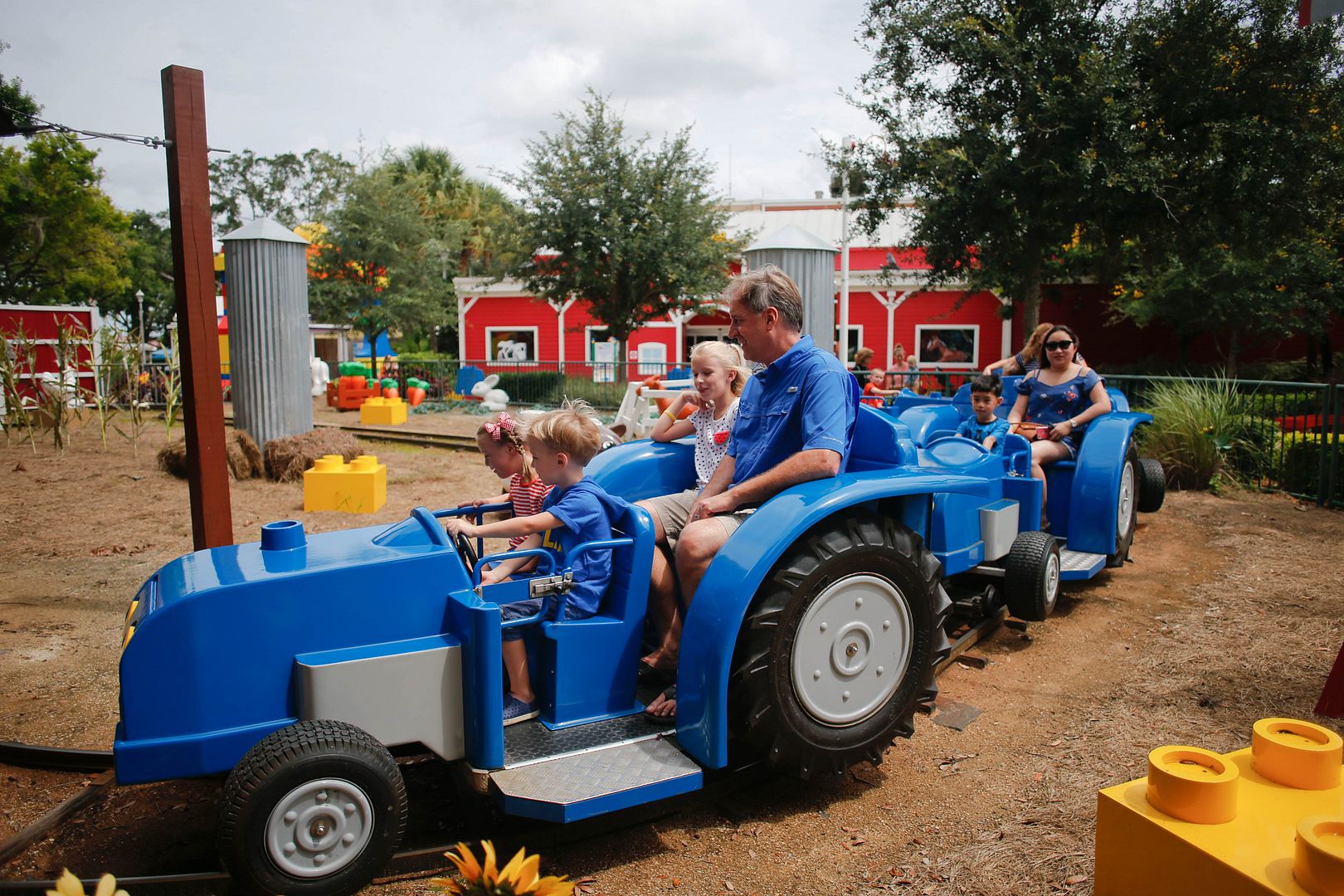 I love that our little Florida town holds our friends and favorite beaches for sunset swims whenever we feel the sirens calling. But when we're craving a little more adventure, a little more color, all we have to do is hop on that freeway and explore so much more of what our state offers.
Happy kids, happy summer.
This is a sponsored conversation written by me on behalf of VISIT FLORIDA. The opinions and text are all mine.